Soul-Patrol Spotlight: Introducing Bradd Marquis (Interview + Music)
[caption id="attachment_15653" align="aligncenter" width="774"]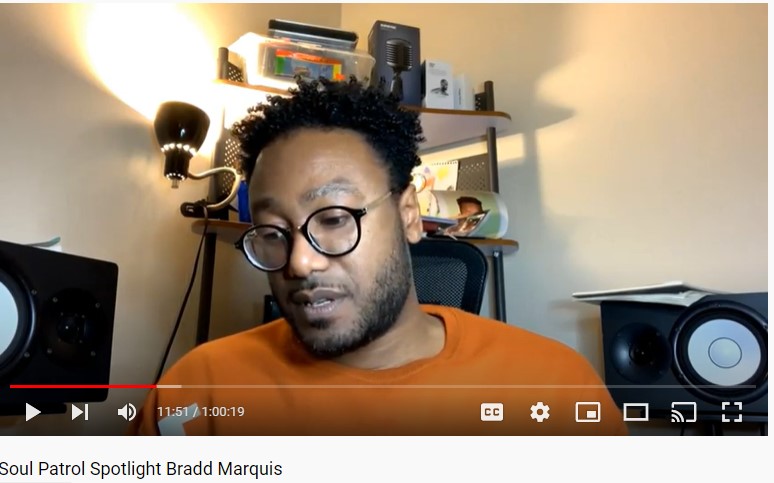 Soul-Patrol Spotlight - Brad Marquis Music & Interview[/caption]
How about something a little bit different?
I thought that right about now, considering everything that's going on in the world, a few of you might just appreciate getting turned on to a quality artist that is "under the radar?" with all of the death's that we have had recently in our "community" (Michael Henderson, William Hart, etc) one of the questions is….
WHERE ARE THE REPLACEMENTS?
That's a legit question. Today I present for your consideration one of many potential answers…..
"Today's music is over-ego or over-sex. There isn't a conversation of what went wrong, why people do what they do in relationships. Where are the songs saying we're all still learning?" – Bradd Marquis
I am not going to say anything else about Bradd. What I would like to do is shut up and strongly encourage you to go to the following YouTube link for the Bradd Marquis interview and music we recorded live (warts & all.....lol) back in Feb/2022. After you have done that, feel free to post your thoughts directly into the YouTube comments or hit me with a quick email. https://www.youtube.com/watch?v=yI4J0uEIVcw
Or post the link on Facebook, Twitter, etc along with your comments,
(We will continue to do this from time to time)
Thanks, and be safe
Bob Davis
earthjuice@prodigy.net
609-351-0154