Miki Howard is Coming to Soul-Patrol on Oct 13, 8p eastern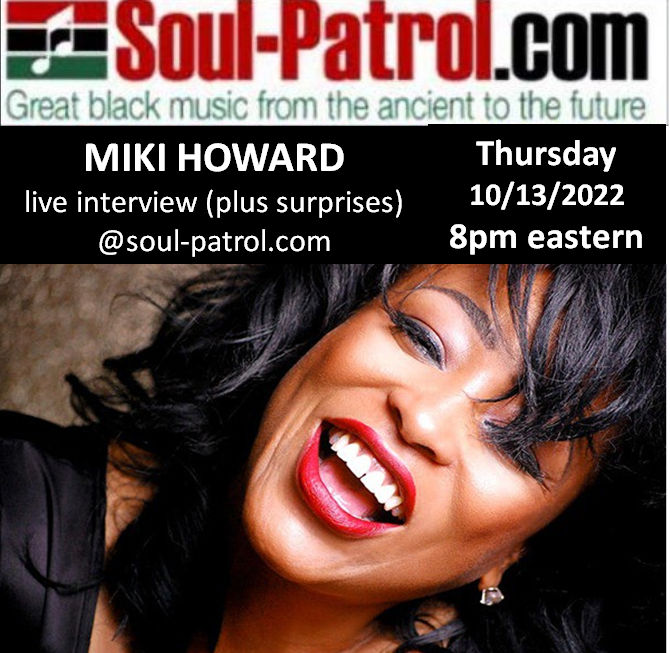 http://soul-patrol.com/webinars/soul-patrol-spotlight-miki-howard/?wspage=register
Join us on 10/13/2022 at 8 pm eastern as we host a long-awaited Soul-Patrol Spotlight with Soul/Funk/Jazz artist Miki Howard.
We will be discussing her new release (Throw It Away) And of course we will discuss Miki's history as a solo artist, her time as a member of Side Effect, her work with artists such as Gerald Levert and more. In addition, we will discuss the current state of Black music, independent artists in 2022 & more with the very (very) opinionated Miki Howard. Be sure to bring your questions/comments and we will try to get to as many of them as possible.
We should have a lot of fun and learn quite a bit at the same time!
Register (free) at the following link:
http://soul-patrol.com/webinars/soul-patrol-spotlight-miki-howard/?wspage=register
(COME ONE, COME ALL)
Let me know what cha think?
Thanks, and be safe
Bob Davis
earthjuice@prodigy.net
609-351-0154