A FUNKY Jackson Five Site: Michael Jackson, Janet Jackson, Joe Jackson, Jackson 5, j-5, Boy Bands, Berry Gordy, Tito, Jermaine Jackson, Joseph Jackson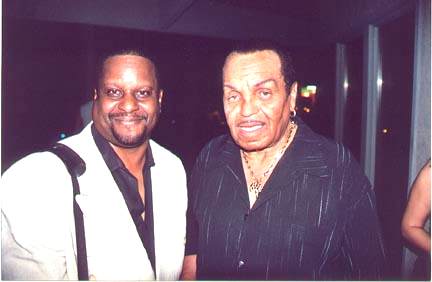 LISTEN TO A SOUL-PATROL.NET EXCLUSIVE, AN INTERVIEW WITH JOE JACKSON
Mr. Jackson sat down for a 37 min. interview with Soul-Patrol and he discussed, Historical Legacy of the Jackson Family, The Micheal Jackson Trial and it's aftermath, New material from the Jackson Brothers, His new projects (music, movies, etc), and more
The C.E.O of the Jackson Five (part 1)
Bob Davis & Joe Jackson in Las Vegas (2004)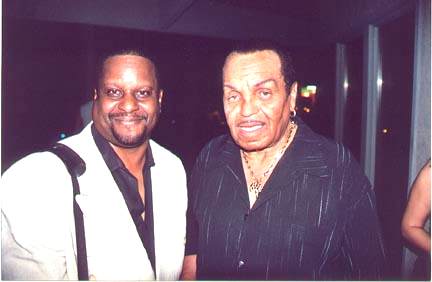 Joe Jackson is a person that everyone knows.
Or at least they think they do.
I have been fortunate in that I have been able to actually get to know Mr. Jackson. He's a big fan of the Soul-Patrol.com website and whenever he travels east, he usually contacts me and invites me to "hang out." He has done this several times and I haven't written about it till now, simply because I wasn't really sure that I wanted to share these experiences. I wanted to keep them to myself.
His name and face are one of the most famous in the history of Black music. Considering the fact that he isn't a performer, I think that is quite amazing.
I had never thought much about Joe Jackson till I watched the Jackson Five TV movie. Of course I knew who he was right from the beginning of my knowledge of the Jackson Five. I had also been aware of all of the negative things that have been written about him in the mainstream press over the years. And just like most people I thought that those things were true.
However my view of Joe Jackson began to change when I watched the Jackson Five TV movie. Joe Jackson (as portrayed by Lawrence Hilton-Jacobs) came across to me as a very different type of person than what the mainstream press had depicted him as. In the TV movie, Joe Jackson came across to me as a person that cared deeply about his family. He came across as a Black father who really wasn't much different than the hundreds of "real life" Black fathers that I have known during my life. However there was one thing that made Joe Jackson very different than any other Black father that I knew. Joe Jackson had a vision for his family. Most fathers have a vision for their family, however in addition to having a vision, Joe Jackson also had a plan, and he actually executed that plan.
Black Americans might just be the most creative people on the face of the earth. Just look at all of the things we have created and the proof is there. However one of our "dirty little secrets" is that we know that for every successful creative endeavor that we purse, there are a thousand more that were great ideas, but were never implemented. For all of our genius, we are terrible at following thru on good ideas. In some ways we are actually proud of our "lack of follow thru." (This is a notion that is closely related to the fact that we often view "CP Time" as a positive attribute.)
One of the ways that Black American "pride" in "lack of follow thru" is manifested is what is commonly called "crabs in a barrel." This is the odd habit that Black Americans have of attempting to "sabotage" the efforts of other Black Americans who seemingly have a good plan for how they are going to move forward. The idea is to pull those who are trying to "escape from the barrel", back into it. Then once successful in pulling that person who was trying to escape "back into the barrel" (by sabotaging their efforts), the message becomes something along the lines of; "see I told you that you needed to just stay in your place."
Black Americans discuss this topic all of the time, behind closed doors. In fact they even admit their complicity in this activity. However the behavior never seems to change. It's almost as if we have been programmed to do whatever we can to insure the failure of other Black Americans.
Joe Jackson actually accomplished something for his family that most Black Americans can only dream of. He had a vision and a plan that would make his family rich & famous beyond belief. He was a steelworker, that lived in the ghetto, with too many mouths to feed. It would end up as a story of the ultimate American Dream, tarnished by the aura of a nightmare.
I have no doubt that along the way, there were many "crabs" trying to pull him and his family "back into the barrel." What makes Joe Jackson different is that he found a way to overcome this. And this is what I learned from watching the Jackson Five TV movie.
What I have learned from talking with him in person over the course of the past few years, is that in many ways, even today there are still many "crabs" trying to pull him and his family, "back into the barrel."
The first time I met Joe Jackson he shook my hand and then hugged me. The first thing he said to me was "let me know if they are still trying to cut your lines, I'll come and I'll bring my shotgun with me." I smiled and said; "one of these days I may need to take you up on that offer, sir…"
Today whenever he calls me on the phone, he always starts off the conversation by saying the same thing. He wants to make sure that I am aware that there are other Black folks out there who would love to see Soul-Patrol.com fail, but more importantly, he is also letting me know that he's "got my back", should I ever need to call upon him.
This is a man who truly understands the "crabs in the barrel."
As you talk with Joe Jackson and as he begins to feel comfortable with you, the familiar public veneer disappears and what appears is the "steelworker." Joe Jackson hasn't forgotten where he has come from. He is soft spoken, yet confident. If there is a problem (large or small), he's got a solution. He is a practical man, who is focused on the details of making sure that everyone's needs are accommodated and that whatever the "big picture" may be is attained.
This is a "skill set" that I recognize from my many years of Fortune 500 management training. It's called "project management." You take a situation and constantly subdivide it into it's component pieces and then manage each one of the pieces. If you determine that one of the pieces is too large to manage effectively, then you subdivide it into even smaller pieces such that all pieces can be effectively managed by whomever is in charge, to the greatest benefit of all of the people that have a "stake" in the outcome. In corporate project management, all of these things are written down in a document called a "project plan."
When you observe Joe Jackson up close and if you are able to recognize the skill set as he performs it, you can recognize that he is able to do all of the "project management tasks" (resource management, task management, time management, quality control management) inside of his head. Once you see this, it becomes obvious how he was able to implement his vision for his family. I have known many great project managers in my years of "corporate life", however I have yet to see one who is able to create and execute a project plan as effectively as Joe Jackson.
And for his vision to become a reality, he would have had to be able to operate in this manner, else he and his family would have been "pulled back into the barrel" by the other "crabs."
Sometimes people get the terms "management" and "leadership" mixed up. They think that they are the same thing, they are closely related, but they aren't the same thing.
"Management" is about "process."
"Leadership" is about "control."
Great managers can become great leaders, if they are in control of situations. When they aren't in "control", they can still "manage", but they can't "lead."
Sometimes we can see both of these qualities in a single individual.
I have no doubt that in order for Joe Jackson to have accomplished what he did during the first portion of the career of the Jackson Five, that he had to be a great manager and a great leader, especially in dealing with the "crabs."
Ultimately Joe Jackson probably reached the point where he was unable to "lead" his family anymore, simply because he could no longer "control" them. This is what happens in all families, kids grow up and they no longer want to be "led." When this happens we as parents have to hope that we have taught our children enough about "management", so that they will be equipped to "lead themselves." What was different for Joe Jackson and his family is that all of this was played out right in front of a very un-forgiving public eye.
I have more to say about Joe Jackson.
But I'm tired of writing right now, so I'll stop here.
I just "hung out" with him a few days ago, and I wanted to put down a few thoughts and give you all "some food for thought."
–Bob Davis
earthjuice@prodigy.net
Soul-Patrol Chat Transcript: Guest: Geraldine Hughes, Author: REDEMPTION: The Michael Jackson Child Molestation Allegations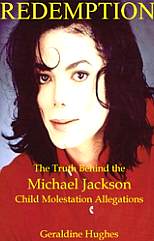 View the transcript of our special online chat session last week, featuring author/lecturer Geraldine Hughes (REDEMPTION: The Truth Behind the Michael Jackson Child Molestation Allegations). We had over 100 folks in attendance for this chat session on tuesday 12/14 with author Geraldine Hughes to discuss these allegations with Geraldine Hughes.
In addition to listen to some BRAND NEW MUSIC FROM THE JACKSON FIVE on the transcript page, from the previously un released 1973 live concert in Japan CD, courtesy of our friends at HIP-O Select, via Soul-Patrol.Net Radio
SPREAD THE WORD!!!
…CONTINUED….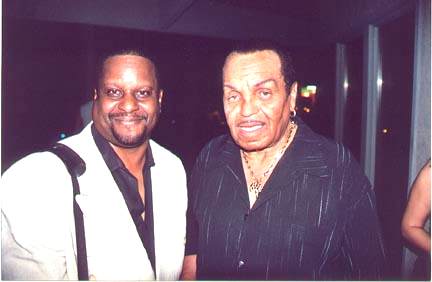 THE CEO OF SOUL-PATROL AND THE CEO OF THE JACKSON FIVE
I just wanted to share with all of you one of the most exciting moments I have ever had in doing this website. I had the good fortune of being invited to the birthday party of Mr. Joseph Jackson, the patriarch of the Jackson clan and one of the true living legends of Black music. I am pleased to report that Mr. Jackson is a member of Soul-Patrol and has been following the overall progress we have been making here for several years. I was quite honored (and also pleasantly surprised) to have been included in this special event.

I'd like to thank Mr. Jackson and his entire extended family that made it possible for me to attend and also for the treatment I received in Las Vegas during my stay.

In my mind Joe Jackson represents yet another one of our Black heroes that has been maligned by the mass media. He has accomplished much for his family and for OUR culture, by creating something based on his own vision that has stood the test of time thus far and will continue to do so well into the future.

Whatever you may think of the mass media's depiction of the individual members of the Jackson family over the past 20 years, please DO NOT FORGET that it was the single minded vision of this man that created an entertainment entity that is one of the most important in the history of Black culture. That is an accomplishment that even the mass media can't destroy…

Bob Davis
8/2004

CD REVIEW: THE JACKSONS STORY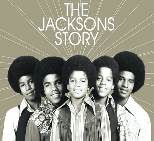 When I opened up this CD, the first thing I said to myself was:
'Does the world really need another Jackson Five Compilation…'
(and then the inevitable happened)
As soon as that immediately recognizable piano groove that starts 'I Want You Back' came on it brought a smile to my face. That was quickly followed by 'ABC', "The Love You Save', 'Mama's Pearl', 'Never Can Say Goodbye' and all of the rest, in exactly the sequence that you would expect.

Then right at track number 11 it hits me why this CD Compilation makes sense…
'Let's Get Serious' – Jermaine Jackson, 'Enjoy Yourself' – Jacksons, 'Show You The Way To Go' – Jacksons (backed by MFSB).

Oh there is more…
Blame it on the Boogie', 'Shake Your Body Down To The Ground'….
Then I open up the book that comes with the CD and I can see that there are some great pictures in there not only of the early Jackson Five, but these are juxtaposed against some equally great pictures of the Jacksons from the late 70's and early 80's..
'Lovely One', 'This Place Hotel', Can You Feel It', 'Don't Stop Till You Get Enough', 'Billie Jean'…

Then I look at the liner notes and it all starts to become clearer as to why we need this compilation…
Many of the songs that had always assumed were Micheal Jackson singles are actually JACKSON FAMILY PRODUCTIONS, with various members of the Jackson family sharing production and songwriting duties. This CD is in effect a document that illustrates the total vision that a man named Joseph Jackson had for his sons as an entertainment entity. It's a vision that ALL Black Americans shouldn't ever forget about. That vision is in effect the same one that white people have with respect to Elvis Presley

The CD ends with 'Billie Jean' and maybe that's a good place for this particular chapter of the JACKSONS STORY to end?
My feeling is that the final acts of this script have yet to be written and when they are, then the story can be picked up

Bob Davis
8/2004

JUST ANOTHER FUNK ARTIST?
A few years ago (back in the late 1990's) when I was asked to head up the Music Department at the Prodigy Online Service, I took a look at the way things were organized and set out to re-organize things a bit. One of the things that was already in place was that there were sections for each genre, just as one might expect. There were sections for Rock, Pop, Country, Jazz, Classical, Hip Hop, Children's Music, Christian, Opera, Broadway, etc.

I also noticed that there were also several 'artist specific areas'. For example there were areas reserved for fans of the Beatles, Grateful Dead, Jimmy Buffett, N'Sync and others…

There was also an area for Michael Jackson.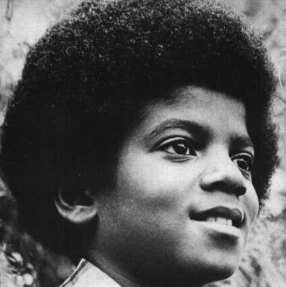 As you might imagine one of the changes I made was to get rid of these 'artist specific areas'.
Of course (as you might imagine) there was a huge outcry from the membership. I was flooded with email from people who basically were telling me that their favorite artist was in fact bigger than any 'genre' and that the artist in question deserved to be set apart.
Tonight I watched the two hour documentary on Michael Jackson, and the 1 hour recap which was broadcast afterwards on the ABC TV network.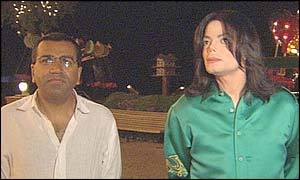 As I watched, my mind kept going back to that time and the response I had given to one particular person who had written in to complain about the elimination of the Michael Jackson area on the Prodigy Music Homepage.
I told the person that…
'Michael Jackson was just another funk artist and that in my opinion it was demeaning to all of the other funk artists to set him apart'
For some reason, as I watched the 3 hour TV extravaganza, I kept coming back to that thought. Especially when they showed the old Jackson 5 film clips. I found myself wondering if Michael Jackson himself ever wished that he could go back to a time when he was ' just another funk artist '?
Then I found myself wondering, if there ever had truly been a time when he was "just another funk artist"?
I have no idea how much of what he chose to reveal about himself was fact or fiction?
All I know is that personally as I watched him and listened to him talk, I know that I sure as hell wished that he was…..' just another funk artist '
Because if he was…..' just another funk artist '….
I have a feeling that he might be a much happier person today?
My hope is that one day we will find out.
More importantly, my hope is that one day he will find out?
NP: "Stop The Love You Save May Be Your Own…"
–Jackson Five (Funk Artists
Bob Davis
2/7/2003
______________________________
FREE SOUL-PATROL NEWSLETTER!
* The BEST source for Soul, Blues, Funk, Rock and Jazz bi-monthly
* Keep up with what's going on in the music/culture
Get the FREE Soul-Patrol Newsletter
______________________________

ALL 10 CLASSIC JACKSON 5 MOTOWN ALBUMS REISSUED, MANY FOR THE FIRST TIME ON CD
As the Jackson 5 – Michael, Jackie, Tito, Marlon and Jermaine (and later Randy – prepare to perform together for the first time since the mid-'80s at Madison Square Garden, September 7, 2001, all 10 of the group's non-holiday albums on Motown (1969-1975) will be reissued by Motown/UME on one day, August 7, 2001.
The 10 albums will be coupled in a "2-on-1′ format, totaling five individual discs: Diana Ross Presents The Jackson 5/ABC, Third Album/Maybe Tomorrow, Goin' Back To Indiana/Lookin' Through The Windows, Skywriter/Get It Together and Dancing Machine/Moving Violation. Every album has been newly digitally remastered and each CD features at least one bonus track. In addition, four of the albums, Goin' Back To Indiana, Get It Together, Dancing Machine and Moving Violation, finally make their CD debuts.
Diana Ross Presents The Jackson 5/ABC: The Jackson 5 debuted with 1969's Diana Ross Presents The Jackson 5, a #1 R&B/#5 pop smash, and its #1 R&B/#1 pop "I Want You Back"/"Who's Lovin' You." Their second album, ABC (1970), #1 R&B/#4 pop, boasted another #1 R&B/#1 pop, "The Love You Save"/"I Found That Girl." The reissue set's bonus track, "Oh, I've Been Blessed," is on CD for the first time. It was recorded during the sessions for their debut and briefly issued on the album Boogie in 1979 before being withdrawn.


Third Album/Maybe Tomorrow: On 1970's Third Album, the Jackson 5's first ballad, "I'll Be There," became the group's and Motown's biggest pop hit ever, #1 for five weeks (also #1 R&B) and selling more than four million copies. The album went #1 R&B/#4 pop. Another single, "Mama's Pearl"/ "Darling Dear," reached #2 R&B/#2 pop, while "Never Can Say Goodbye"/"She's Good" peaked at #1 R&B/#2 pop. Maybe Tomorrow (1971) hit #1 R&B/#11 pop, while its title track was #4 R&B and Top 20 pop. The reissue set's bonus tracks are "Sugar Daddy," a #3 R&B/#10 pop hit from 1971's Greatest Hits album, and its non-LP B-side "I'm So Happy."
Goin' Back To Indiana/Lookin' Through The Windows: The Goin' Back To Indiana 1971 television special included excerpts from a triumphant homecoming concert that year. Restored to the set and newly mixed is a stunning "Who's Lovin' You," left off the original (later released to support the 1992 mini-series The Jacksons: An American Dream). That album reached #5 R&B/#16 pop. Lookin' Through The Windows (1972), #3 R&B/#7 pop, spun off "Little Bitty Pretty One"/"If I Have To Move A Mountain" (#8 R&B/#13 pop) and the title track (#5 R&B/#16 pop), whose non-LP B-side, "Love Song," is another bonus for the reissue set.
Skywriter/Get It Together: Skywriter (1973) found the J5 in their Motown "middle period." The album was Top 20 R&B; the first single, "Corner Of The Sky,"/"To Know" was #9 R&B/#18 pop), while "Hallelujah Day"/"You Made Me What I Am" reached #10 R&B/#28 pop. Get It Together (1973), #4 R&B, showed a new direction – tough, funky dance music. The title track set the Soul Train line moving, while "Dancing Machine"/"It's Too Late To Change The Time" broke late of fthe album, hitting #1 R&B/#2 pop. The reissue set's bonuses were recorded during the sessions for these two albums: "Pride And Joy" and "Love Is The Thing You Need" later appeared on Joyful Jukebox Music (1976), released after the group left the label. "Love's Gone Bad," on CD here for the first time, was briefly issued on Boogie in 1979 but withdrawn.
Dancing Machine/Moving Violation: Dancing Machine (1974) was designed to pick up where Get It Together and its "Dancing Machine" left off. The edited hit version of the title track was included, and the album hit #16 pop. "Whatever You Got, I Want"/"I Can't Quit Your Love" reached #3 R&B/#38 pop and "I Am Love-Part I"/"Part II," with its classic Jermaine-to-Michael vocal handoff, hit #5 R&B/#15 pop. Moving Violation (1975) was a classic of the early disco underground. A #6 R&B/#36 pop hit, the album boasted "Forever Came Today"/"All I Do Is Think Of You" (#6 R&B). New to this reissue is an alternate mix of "Forever Came Today," first released on Motown's 1976 Disc-O-Tech #3 compilation and the LP outtake "Through Thick And Thin," originally issued on Joyful Jukebox Music. Both bonus tracks are on CD for the first time. Following Moving Violation the J-5 signed with Epic Records, calling themselves The Jacksons.

A FUNKY Jackson Five Site
Introduction: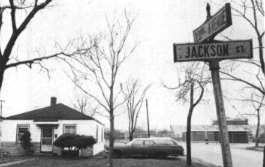 Surprised to see a page about the Jackson Five here on the P*Funk Review?
Well you shouldn't be!
Some of you who are younger or who may have short memories, may have forgotten about the impact of this talented group out of Gary Indiana.
They burst upon the scene in 1969 as a fresh faced self contained band with a tremendous lead singer who happened to be just 10 years old at the time. They dressed like hippies and wore huge Afros that seemed to touch the sky. They had a powerhouse team of Motown songwriters/producers (including Berry Gordy), called the Corporation behind them.

· The Jackson Five played the music of Sly Stone, Smokey Robinson, the Isley Brothers and more!
· The Jackson Five danced like James Brown and the Temptations combined!
· The Jackson Five sang slow songs that could make you cry!
· The Jackson Five sang funky joints that put a glide in your stride!
· The Jackson Five was the original "boy band"
· Teenaged girls (Black and White) all over America fell in love with the Jackson Five!
· America fell in love with the Jackson Five!
· The world fell in love with the Jackson Five!
· The Jackson Five had an incredible run of top ten pop singles!
· The Jackson Five toured the world!
· The Jackson Five dominated the Pop music scene!
· The Jackson Five even dominated the Beatles!
· The Jackson Five had their own cartoon series on network TV!
· The Jackson Five had their own variety show on network TV!

ALL OF THIS WAS PREVIOUSLY UNHEARD OF BY BLACK ARTISTS!

Above all, the Jackson Five became a symbol of Black Pride!
The Jackson Five became a symbol of what America could be like for Black people as a result of the Civil Rights Revolution

The Jackson Five NEVER said a word about politics that I know of!
They didn't have to make any political statements

THEIR VERY EXISTENCE WAS A POLITICAL STATEMENT!

–Bob Davis
2001 Jackson Five Jackson Five Reunion?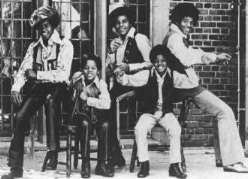 I think that we are talking about several different things here that invariably are going to get mixed up (and ultimately messed up if they aren't careful)

1. I think that there is a LARGE "nostalgia" market for a Jackson Five 3 hour concert, featuring 1.5 hrs of Jackson Five songs from the 60's & 70's and 1.5 hrs of Michael Jackson solo songs from the 1980's. A tour like this would be a HUGE financial/artistic success this summer.
2. I think that there is a LARGE "nostalgia" market for the already available "Jackson Five Anthology" CD and a well packaged/documented "Michael Jackson Solo Anthology" CD. The release of the solo Anthology CD should be released at the same time as when MJ is inducted into the Rock n' Roll Hall of Fame in March. The tour that I mentioned could then start in the spring, and would propel the sales of the two anthology albums into the stratosphere! Potentially a song or two from these anthologies could even be re-released as singles and become hits a second time around?
3. There is a potentially large market for a CD containing new material from Michael Jackson as a solo artist
4. There is a far more limited market for a CD containing new material from the Jackson Five (6?). It would be similar to the market that exists for an album of any other classic soul artist from the 1970's.
If they do a re-tread album of lightweight funk/ballads, it will go straight to the cutout bins.
However if they choose to get a little experimental, this album could potentially be very interesting because the Jackson Five are one of the GREATEST vocal harmony groups of all time (something they get very little recognition for).
For example, what if they did a gospel cut (a' la Take 6?) or what if they did some Jazz (a' la Lambert, Hendricks & Ross?), what if they did a cut "co-featuring" someone like Sister Sledge (for example)? or teamed up with someone like Mandrill and produced a MONSTER Funk track? or how about a duet with the Dells or the O'Jays?.
I think that if they did some out of the box kind of thinking, they could come up with something that could potentially be quite good and quite appealing to 40 year old "soul music fans" (like Cedric….lol).
(but they probably won't)
MY PREDICTION:
all of this will get mixed up/messed up and the media will declare the whole thing to be a failure!
LOL
Jackson Five Anthology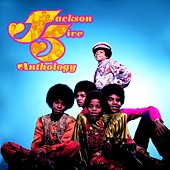 Most people will see this in the stores and pass it by
They shouldn't!!!!!!!!!
Once again this is a case, much like the Temptations Millennium Compilation that we reviewed earlier this year
Although it's a compilation, anyone here that is a Jackson Five fan should really treat this one as if it's really a BRAND NEW ALBUM!!!!!!!!!
For example….
The previously unreleased medley of:
"Sing A Simple Song" and "Can You Remember" was originally performed live on the old Hollywood Palace TV show.
I remember watching the show and taping it with the microphone held up to the speaker of the TV set (yes I was a 13 year old bootlegger……lol)
The "sound" was awful because it was on TV and because of the crowd noise
The Jackson Five's cover of Sly's "Sing a Simple Song" is SUPER FUNKY and song "Can You Remember" (with Micheal on lead) is as badd a slow jam as ANYTHING that was done by Barbara Mason, Brenda and the Tabulations, Ponderosa Twins, Five Stairsteps or comparable groups at the same time.
The song right before it on the CD is called "I'm So Happy" this time with Jermaine on lead and once again, it's a SUPER BADD SLOW JAM that I know that any of you who are slow jam mavens from this period (listen up Charles and Ron…..lol) will love.
I don't recall ever hearing it before. Sometimes we tend to forget that the Jacksons could lay down some SERIOUS slow jams with some nasty doo wop harmonies, even though they had many hits of this type
On the new CD, produced by our friend Harry W., the sound is totally cleaned up, the liner notes (written by David Ritz) are awesome, song selection was done with love (there are album cuts here that I haven't heard in years such as the SUPER FUNKY "Hum Along and Dance", which was NEVER released as a single and I think that I ONLY heard in Discos).
The Jackson Five ("the Black Beatles") get overlooked because of all of the stupid scandals and publicity surrounding them as individuals. However we shouldn't forget that the original Jackson Five group is one of the most important of all Soul music groups. That first 5-6 years of their career was AWESOME and their impact on Black history should not be underestimated.
This Anthology is a perfect musical document of that time period.
Just take my word for it and go out and buy this CD because it's going to be one of my top ten CD's of the year!!!!!!!
Disc 1
1. I Want You Back
2. Who's Loving You
3. ABC
4. The Young Folks
5. The Love You Save
6. I Found That Girl
7. I'll Bet You Clinton, George
8. I'll Be There
9. Goin' Back To Indiana
10. Mama's Pearl
11. Darling Dear
12. Never Can Say Goodbye
13. Maybe Tomorrow
14. It's Great To Be Here
15. Sugar Daddy
16. I'm So Happy
17. Medley: Sing A Simple Song/Can You Remember – At The Hollywood Palace
18. Doctor My Eyes
19. Little Bitty Pretty One
20. Lookin' Through The Windows
21. Love Song
Disc 2
1. Corner Of The Sky
2. Touch
3. Hallelujah Day
4. Daddy's Home – J5 Live In Japan
5. Get It Together
6. Hum Along And Dance
7. Mama I Gotta Brand New Thing (Don't Say No)
8. It's Too Late To Change The Time
9. Dancing Machine – Original LP Version
10. Whatever You Got, I Want
11. The Life Of The Party
12. I Am Love
13. All I Do Is Think Of You
14. Forever Came Today
15. We're Here To Entertain You
My Jackson 5 Memory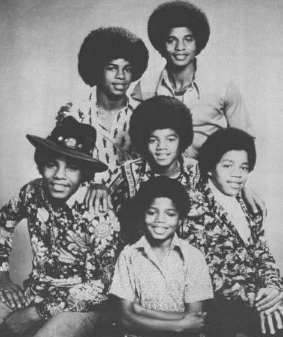 by: Sue Porter
It is Memorial Day weekend, 1971. I'm in summer school at Langston University, Langston Oklahoma, an historically black college smack-dab in the middle of Oklahoma (damn near). One of my buddies from Oklahoma City, Pam, invites me home with her, as I am an out-of-state student with nowhere to go on this first holiday of the summer.
As part of our weekend, we go to a Jackson 5 concert held at the Myriad Convention Center in OKC.
A new group, the Commodores, are the opening act.
Our excuse for going to the concert is, Pam wants to take her two young godsons, who are, of course, crazy about the boys in the Jackson 5.
Personally, I think the Jackson 5 have made some good dance records (I Want You Back, ABC, etc.) but are a little too young for me to get TOO excited about. Pam REALLY wants to go because she's heard the Commodores are some hot brothas, and she may be able to score (yeah, fellas, chicks think like that too!)! So Pam, Jan (her friend), and I, with two kids in tow, head for the concert.
We sneak into seats we didn't pay for (typical), the concert jams, everything' s groovy, and I think we're headed back to the crib -but- somehow, Pam has discovered where both groups are staying, and we head over to the Ramada Inn (or someplace like that) by the airport. The lead singer of the Commodores knows we're coming, Pam says, and maybe we can party.
For the life of me, I can't remember what we did with the kids–maybe their mom picked them up; anyway, they don't go with us to the hotel. What ensues has remained a poignant memory for me, that I often ponder when I think of Michael Jackson today.
We were standing in the lobby of the hotel talking to Lionel Ritchie, who you must remember, at that time was not LIONEL RITCHIE–he was just a talented brotha in a good group, probably on his first real tour. Lionel was trying to figure out how to get us back into his hotel room—Papa Jackson was very strict, and didn't even want the Commodores to have any truck with fans.
As we're standing there talking, down the hallway leading to the lobby and adjacent dining room/restaurant come Papa Jackson and the boys, trying to high-tail it into the dining room before any fans can see them. Strangely enough, no fans were there but us; I still don't know how Pam found out where they were staying.
Anyway, Papa Jackson swoops all of the boys into the dining room; each of them look at us longingly, as if they WANT some interaction with people. But the killing thing, the cutest thing, the most NORMAL thing, was Michael, who ran back, peeped around the corner, smiled and waved at us before getting snatched back in. We three chicks were all charmed by him…we smiled and waved back.
That is the memory of Michael Jackson that I hold most dear. I know that he was once a normal, fun-loving little boy, because I glimpsed it in that very brief interaction we had with him. I wonder what became of that little boy…
By the way—we never did get into the Commodore's rooms that night. But Pam did go on to have a rather long term affair with Lionel Ritchie.
–Sue Porter
Jackson 5 : Ultimate Collection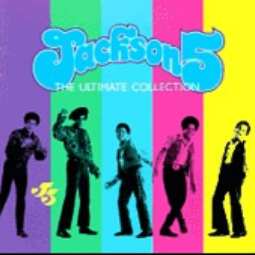 This is a GREAT CD and I happen to own a copy of it…
1. I Want You Back
2. ABC
3. Love You Save, The
4. I'll Be There
5. It's Your Thing
6. Who's Lovin' You
7. Mama's Pearl
8. Never Can Say Goodbye
9. Maybe Tomorrow
10. Got To Be There – Michael Jackson
11. Sugar Daddy
12. Rockin' Robin – Michael Jackson
13. Daddy's Home – Jermaine Jackson
14. Lookin' Through The Windows
15. I Wanna Be Where You Are – Michael Jackson
16. Get It Together
17. Dancing Machine
18. Life Of The Party, The
19. I Am Love-Pts. I & II
20. Just A Little Bit Of You – Michael Jackson
21. It's Your Thing – (The J5 In '95 Extended Remix)
> 1. I Want You Back
> 2. ABC
> 3. Love You Save, The
These three songs are forever etched in my memory and strung together almost as a continuous flow. They represent in my mind the most stunning debut by a pop music group of all time!
> 6. Who's Lovin' You
Awhile back we had a discussion here about who had the best version of this song (MJ, Smokey or TTD), frankly I don't care all 3 versions are great and Michael's voice certainly soars here as he sings the immortal words written by Smokey of one lover asking the other that very painful question that they don't really want to know the answer to…
> 8. Never Can Say Goodbye
> 9. Maybe Tomorrow
I see these two songs as bookends.
As far as i'm concerned "Never Can Say Goodbye" by the Jackson Five is one of the top 10 soul music recordings ever laid down on wax, This song NEVER fails to stop me dead in my tracks whenever I hear it and i always stop whatever I am doing and the end result is that when the song is over I always have a smile on my face
> 13. Daddy's Home – Jermaine Jackson
Jermaine TEARS THIS THANG UP!
Great slow jam…
> 5. It's Your Thing
> 21. It's Your Thing – (The J5 In '95 Extended Remix)
The J5 did a cover of this Isley Bros Classic on one of their earlier albums on which they did a good job on. Whomever did this compilation then got the bright idea to remix it "90's Style" using only Michael Jackson's voice and the results are astounding! If they were to ever release this remix as a single, it would shoot right to the top of the "Today's R&B" charts in a heartbeat!
It shows me that if Michael Jackson were to listen to it carefully, he would quickly discover the formula to having a smash hit record in today's marketplace (if that's something he is interested in doing).
Even if you already own all of the other songs on this album, this one is worth buying, just to listen to that remix of "It's Your Thing"
Every now and then I think about putting a page together called "The Black Beatles" all about the Jackson Five, using this compilation album as the foundation for discussing their music and then I pull back because sooooo much has already been written and said about them.
Now I am not suggesting that they were great songwriters or musicians (like the Beatles).
But what I am suggesting is that their stunning debut and their dominance during the late 60's and early 70's literally changed the entire nature of Pop music. They also changed our culture as for the first time in Pop music history a Black artist was actually permitted to penetrate the hearts and minds of the ENTIRE population.
They made history!
Comeback For "Little Mikey"?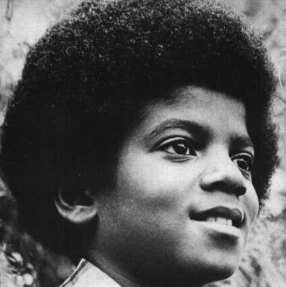 Yeah, boyee! Also, please remember little Mikey blowin his ass off on "Who's Lovin You" back in the Day.
On another (related) note, I keep hearing Mikey's putting together a new LP of real fresh, supposedly different music. If that's true, I really hope he realizes his US market is dormant, unless he comes up with a real catchy smoker, a la "Remember The Time" (still a killer hook and groove) or "Liberian Girl", which showcases his voice well in a multitracking environment.
Bottom line is….I'd like to see him shake it up with a killer comeback CD.
Drop the techno dance crap, just SING with REAL instrumentation and get that TOTO rhythm section back behind him. That band was his trademark sound in the early '80s.
Ain't NOTHING wrong with going Retro these days. Look at D'Angelo! (He's getting over like a fat rat in a cheese factory!).
…..But, he needs Q and Rod Temperton. Just my opinion. With far too few exceptions, the newer stuff ain't doing it for him. A large part of me really wants him to rise above all the crap, hoopla and circus atmosphere he's been living in and JUST DO IT!
Question is not CAN he, but…WILL he??? And WHEN???
–Barrington S. Tate
Jackson Five Discography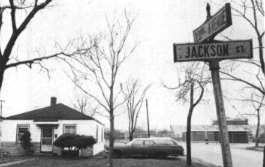 Diana Ross Presents The Jackson Five
LP Motown 700
Goin' Back To Indiana
LP Motown 1887
14 Greatest Hits
LP Motown 6099
Christmas Album
LP Motown 5250
Dancing Machine
LP Motown 5334
Get It Together
LP Motown 5336
Greatest Hits
LP Motown 741
Joyful Jukebox Music
LP Motown 95338
Lookin Through The Window
LP Motown 750
Maybe Tomorrow
LP Motown 3394
2300 Jackson St.
LP Epic 40911

Return to the P*Funk Review Main Page: Click here

Click here to enter your suggestions and feedback