A NEW IDEA: A SECOND CHANCE? (for music that has been slept on))
You may have wondered why I would send out an album review that was 26 years old in 2023? (read on for the answer!)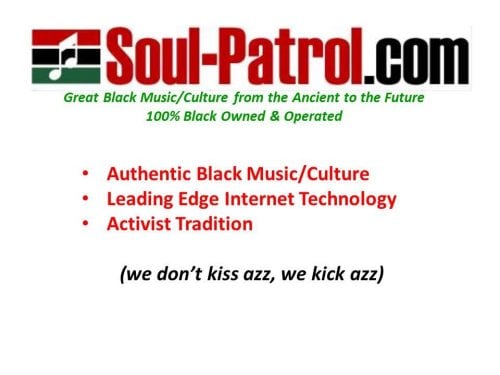 By Bob Davis
(maybe)
Review: Music Evolution – Buckshot LeFonque (1997 FUNK Album Of the Year)
A few of you may have noticed that on the last issue of the Soul-Patrol Newsletter, that went out on Monday morning, one of the articles was a review of this album that I originally wrote/posted in 1997 (before some of yall were even on the internet.)
You may have wondered why I would send out an album review that was 26 years old in 2023?
1. The other day a Facebook Memory came up and reminded me of an album (A Love Like Ours – Dominique Toney) a 2014 release that had been reviewed by not only myself, by our friend author A Scott Galloway and other critics, giving the album some high praise & high marks.
2. The album went pretty much nowhere (sorry to say yall slept on it!)
3. I listen to all kinds of music submitted to me for review. (Pay close attention now.) As I have stated in the past:
Most of what is submitted (80%) is average.
Some of what is submitted (10%) truly sucks.
However, some of what is submitted is GREAT (10%) and ranks among my all-time favorites.
4. Last week when the album A Love Like Ours – Dominique Toney came up in my Facebook memories, I lamented (online to A Scott Galloway and publicist el supremo J'ai StLaurent-Smyth)"For an album this good that the public "slept on," I wish there was something like a "SECOND CHANCE BIN," that we could toss OUTSTANDING "slept on" music into for just a little bit more public consideration.
5. So for the past week or so, I have been pondering this thought and decided, that I could probably "put my money where my mouth is," and "re-release" some of my own reviews, of GREAT ALBUMS THAT HAVE BEEN SLEPT ON. With the addition of a YouTube link for you to take a listen (don't worry, I would never send you to Spotify) Maybe a few of you will get inspired to check them out some of these TRULY GREAT ALBUMS?
The first one of these albums was:
Music Evolution – Buckshot LeFonque
(I THINK IT DESERVES A SECOND CHANCE!)
And that's why you saw it posted as an article in this past Monday's Soul-Patrol Newsletter.
Check it out, read the review, take a listen and let me know whatcha think?
http://soul-patrol.com/music-evolution-buckshot-lefonque-1997-funk-album-of-the-year/
As of this moment, I would do maybe one or two of these each month. Let me know what cha think of this idea?
Bob Davis