Bettye LaVette – Interview & Reviews
Pittsburgh, Cleveland, Ann Arbor, Chicago, Minneapolis, Columbus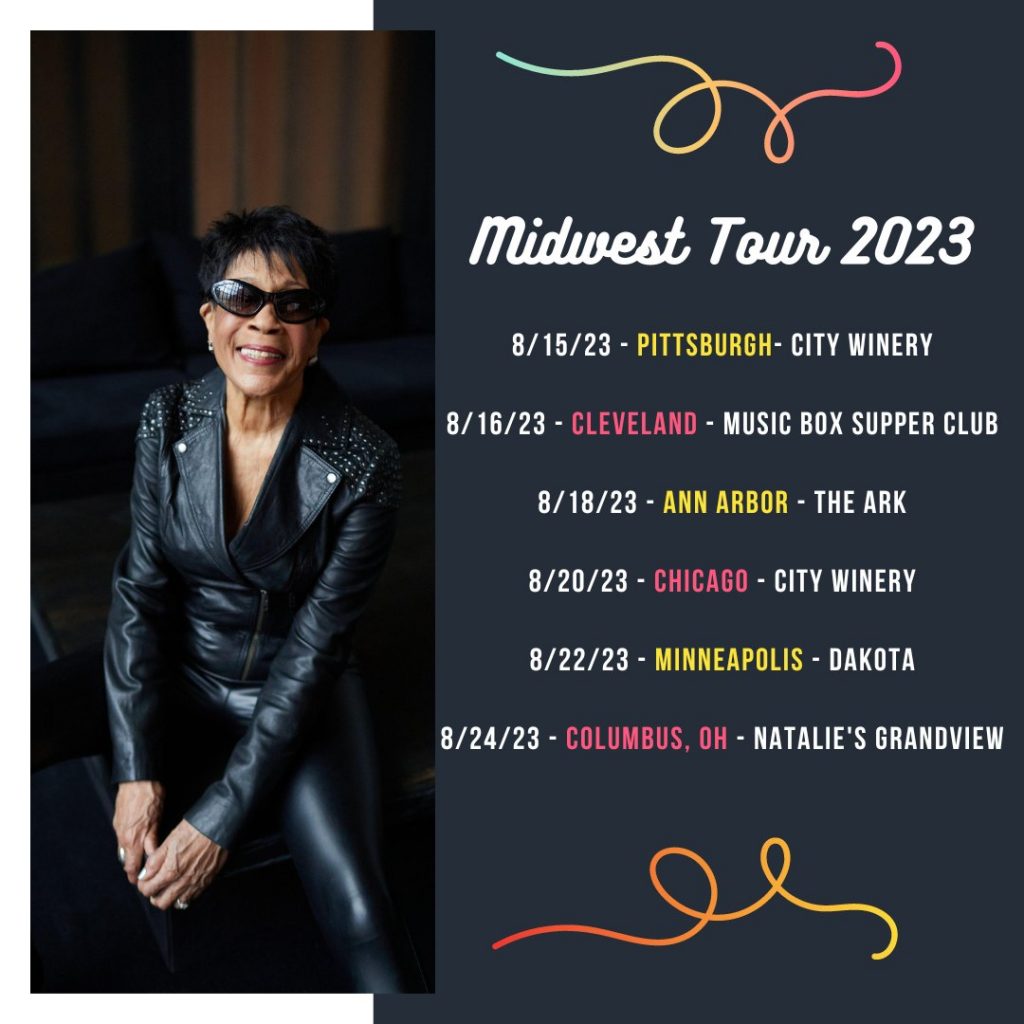 NEW RELEASE: Bettye LaVette – "Hard to Be a Human"
From her new self-titled album called "LaVette," is the first single called "Hard to be Human."
Real, REAL quick mini review:
This tune to me is a departure from the typical R&B/Blues for which she's known. And it's an exploration or experimentation with AfroBeat n da music of Fela Kuti.
Ultimately it sounds n feels like an AfroBeat version of Pill Up To The Bumper with Bettye Sounding like Grace Jones. An almost narrated/warbled/affected vocal style. Like if James Earl Jones or Roscoe Lee Browne were narrating some Shakespeare.
–Lawrence Perry
Take a listen via YouTube at the following link and let me know what cha think:
Bettye LaVette, – Video Interview with Bob Davis
Book Review – A Woman Like Me (Bettye LaVette Bio)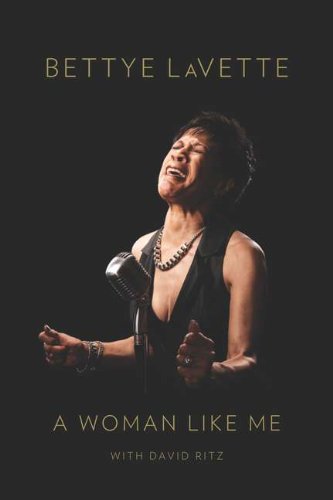 By Bettye Lavette with David Ritz
A singer who has been performing and recording for almost 60 years. But in that time has never achieved the massive star status
her talent so richly deserves. A series of possibly bad decisions and many unsupported record deals have led to disappointments, recording companies promise the world but often fail to deliver on those early promises. She has also suffered at times actual physical abuse. All these restrictions and more feature in this excellent account of her life and work. written with the author David Ritz who has written and
coauthored over 30 biographies including those of such icons as Ray Charles, Aretha Franklin and Marvin Gaye.
A woman like me is a very illuminating book to read, written in the 'first person' most of the time using Bettye's reminiscences of her life and recording her music releases. As I suggested in the introduction to this review the story she tells is both shocking and inspiring, her honesty and humour come to the fore throughout and you soon warm to her determination and resilience. Possibly the most shocking element in the entire book is the fact that at the lowest point in her early life she came under the power of an unpleasant two faced pimp who had her working on the streets of Harlem as a prostitute. In fact when eventually she came to her senses and demanded to be released from his dominance she was hung by the ankles off of a roof 30 floors up to dissuade her. You will need to read the book yourself to learn what happened after that. But that was not the end of her problems and each chapter
reveals more.
In fact I will not précis here any more of the stories of Bettye's life as revealed in this excellent book. Suffice to say that it is well worth reading to discover the ups and downs, trials and tribulations of an R&B singer trying to make a living. She lifts the lid on the many established artists and record producers she met on her journey including some she entered into a relationship with and still others who mostly did her a disservice. Her amazing journey in life requires reading to realise why she feels the
need to tell the world. She is still recording and doing live shows today, she recently did a sellout show at Ronnie Scots club in London to great adoration by her loyal audience of fans. Unfortunately I could not attend that night but I did get to watch the live streaming of some of the show from the club.
Her once smooth voice has changed with the advancing years but it now takes on a more dramatic and at times tragic sound, perfect for her songs of drama and soul.
Review written by Alan Shellard UK
Album Review: Bettye LaVette – Interpretations: The British Rock Songbook
(Pop)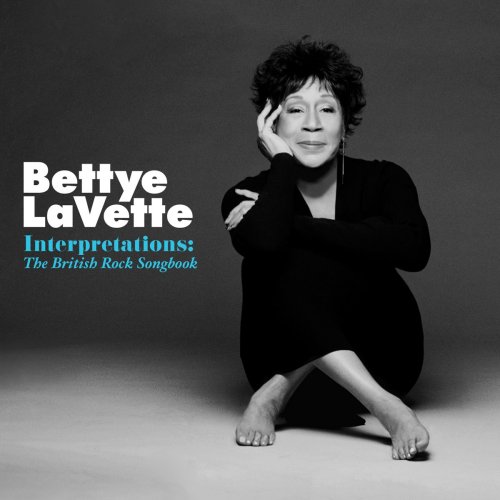 > Subject: Soul-Patrol: Ms. Bettye Lavette–Interpretations
> I just saw on Amazon.com that Ms. Bettye¹s new album is
> #9 in Pop Music and #1 in both Soul and Classic R&B. Here¹s
> hoping that radio picks up on this and that Bettye has a huge
> hit. Congrats to Kevin too. He picked the tunes.
Stu,

Stu, I have listened to this album and I agree with your assessment. I predict that this album is going to finally give Bettye LaVette her long overdue acceptance within the mainstream music/cultural scene. Here is my analysis…
What do I mean by "mainstream?"
I can remember back when I was a kid, watching my parents black & white television (that sat on top of the console TV that didn't work), there used to be television programs like "The Dean Martin Show," The Perry Como Show," "The Dinah Shore Show," etc. Every now & then those type of TV programs would have as a guest Black female performers such as Diahann Carroll, Barbara McNair, and others. When this would happen, my family would get quite excited, because being on shows like this was like being accepted by the highest levels of show business. It meant that they were now accepted among the people of the "greatest generation," (WW2) even though they should have been accepted a decade earlier, because they are actually generational contemporaries of Dean Martin, Perry Como, Dinah Shore, etc. Later we would see these type of artists appearing in everything from TV sitcoms, to movies and more.
This was quite a bit different from when a Black artist would appear on the "Ed Sullivan Show" or "Hollywood Palace," which to us was more of a reflection of an artist being so hot on the radio, that the show had to have them on (Beatles, Temptations, Supremes, Jackson Five, etc) in order to boost ratings among demographic groups who were probably under represented and felt left out (Blacks, Teenagers, Hippies, etc). This is how those types of artists got introduced to the "hipsters" and those artists eventually moved into the "mainstream."
Bettye LaVette is something of an "accident of history."
If history had gone the way it was supposed to go, then Bettye LaVette would have been introduced to the "mainstream hipsters" in the same manner & at the same time that artists like Bob Dylan, Rolling Stones, Beatles, etc, were (via "Ed Sullivan Show" or "Hollywood Palace"). Maybe she would have performed at Woodstock, Monterey or similar venues? Then during the 1970's she would have become a star among that audience. Instead she had to wait 35 years in order for that introduction to happen.
Bettye LaVette is moving into that territory of true mainstream acceptance into middle America with this album. And of course that is what she deserves. Her CD's belong on the shelves of middle America with the CD's of Bob Dylan, Rolling Stones, Beatles, etc, . It's what we used to call back in the stone ages……"popular music."
My prediction is that the same people who are going to buy the new Carole King/James Taylor material are going to also buy the new Bettye LaVette album. It's the same audience who would have "discovered her in the 1960's" and made her into a mainstream star in the 1970's. Those same people are now going to make her into a mainstream star in the 2010's. She's doing "their music" and it those folks won't be able to ignore it. And that to me represents a historical correction!!!
"better late than never…."
–Bob Davis
Bettye LaVette
(Readers Digest Version)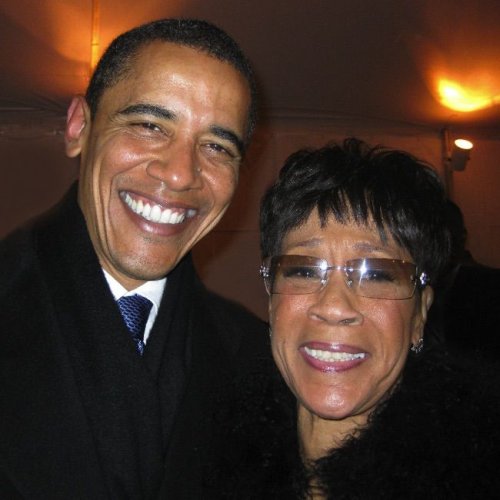 How many of yall ever read the Readers Digest?
Perhaps a few of you have?
For those of you who don't know, the Readers Digest is quite possibly the most "uncool" publication of all time.
However used to read it all of the time, because it had a little bit of everything in it. Recipes, puzzles, serious stuff, silly stuff, etc. It represented a piece of Americana that is long gone. Replaced today by things like "The View", "Entertainment Tonight", "TMZ", "The E Channel", "Home Shopping Network", "The Food Network", "HGTV", "Discovery Channel", etc. For me the Readers Digest represented a view of America that was far 180 degrees opposite from my own reality. I wanted to read the Readers Digest because it offered me a glimpse into the "1960's black & white" world of America that as a child, I knew existed for people that I certainly never saw, who's reality never included anything resembling my own.
One of the features I enjoyed most in the Readers Digest was something called "The Most Unforgettable Person I Ever Knew". This column featured an "average person" telling the story of their relationship with someone in their life who was "The Most Unforgettable Person They Ever Knew".
Bettye LaVette isn't "The Most Unforgettable Person I Ever Knew", but she's close.
Tonight I saw her perform live at a place in NYC called the "Highline Ballroom".
The "Highline Ballroom" is located on 16th Street between 9th & 10th Avenues, near what used to be called "the meatpacking district". It's one of those "fake nightclubs", constructed inside of the rotting carcass of a former industrial building by the the same folks who own the Bluenote and BB Kings to meet the perceived entertainment needs of "Hip New Yorkers". It's basically "BB Kings Tourist Club Brought Downtown". In the 1980's we might have referred to such a place as a "fern bar".
It's name comes from it's proximity to "The Highline".
"The Highline" is a freight railroad line which used to service the meat packing district as well as the many industries that used to dominate the West Side of Manhattan during the first half of the 20th Century. It was an elevated line that runs on tracks that are about 3 stories high and it was distinctive, because instead of having stations, the freight trains used to make stops inside of and along side of the buildings that it serviced, thus providing those business with a direct rail connection to the freight yards connected to Penn Station, and thereby the rest of the United States. If you try to follow the path of "The Highline", it sometimes disappears inside of buildings and then emerges. Although "The Highline" hasn't been used to carry freight in many decades and for the most part sits dormant, it is in fact an engineering marvel.
And so is Bettye LaVette.
If I could construct a female "soul singer" from scratch, she would sound like and look like Bettye LaVette. Much like "The Highline", in some ways Bettye LaVette is something like "the eighth wonder of the world", but instead of railroads, it's soul music. And also much like "The Highline", Bettye LaVette stands as something like "the eighth wonder of the world" (that hardly anyone knows about).
Writing an actual concert review for Bettye LaVette is by now almost impossible for me. I am far from a biased reviewer. She is absolutely one of my very favorite live performers. I have written many Bettye LaVette concert reviews, and the only thing that changes is the set list. Her singing truly touches my soul.
Tonight was a different kind of Bettye LaVette concert experience for me. In the past I have described the Bettye LaVette concert experience as one where "she leaves blood on the floor".
Well tonight there was no "blood left on the floor". I don't think that "leaving blood on the floor" would be allowed inside of the "glorified fern bar" called "The Highline Ballroom".
Oh she turned in her usual great performance, featuring songs from her new album entitled "Scene Of The Crime". On the album, these songs sound like Bettye has the Marshall Tucker Band playing behind her. Done live that same songs sound like she's got the Rolling Stones playing behind her. It was a 1960's hardcore r&b;/rock n' roll show, with brand new 2007 songs. It was equal parts Tina Turner, Cher, Diana Ross, Ronnie Spector, Pat Benatar and more. It was Motown, Broadway and the barstool next to the lady who has been sitting there since 2pm consuming beverages and talking about life, all rolled into one. She's the past, present and future of the music I love all at the same time. If per chance the music that I grew up loving is to totally disappear from the scene (quite likely based on current realities), she represents a living "time capsule" of what it both was and should be.
Yet these songs were performed in near silence, until their conclusion, when the crowd would "politely applaud", almost on cue. I guess that's what happens when you take the world most perfectly engineered "soul singer" and put her into a "glorified fern bar", complete with "a fern bar audience".
It wasn't really till near the end when the crowd acted like it had any life in them whatsoever.
One thing I like about Bettye LaVette is that she and I rarely agree on things. We don't agree about politics. We don't agree about the music industry. We don't agree about social issues.
She probably won't agree with me on my view of this concert. She will probably call me up and argue with me about it. She may even tell me to go to hell, or worse. (and she will do so with perfect elocution) It wouldn't be the first time. And probably not the last.
Then in a few months she will call me and ask about my family (who she adores). She will ask about my brother. My parents. My wife. My daughter.
She will ask if there is anything she can do for Soul-Patrol. And then she does it: Tickets CD's for DJ's Meet & Greets Listening parties Soul-Patrol Convention Etc. Whatever I ask, she will do.
With Bettye LaVette you are rarely left in the dark about how she feels.
And that is a good thing.
There aren't many truly honest people left in this world.
Being honest isn't "politically correct".
After all, someone might get offended.
Bettye LaVette is someone that the music industry left for dead. She should have been a bonafide superstar many moons ago. They should be selling 40 years worth of Bettye LaVette compilation CD's on late night TV. But they aren't and probably never will.
She's 61 years old, but she looks like someone 30 years younger.
My fondest hope for Bettye LaVette is that she is still around 30 years from now, still putting on live demonstrations of what a "perfectly engineered soul singer" is supposed to sound like.
And I have no doubt that 30 years from now, Bettye LaVette will still be calling me up to disagree with something I have said or written.
And all of that will be cool with me.
But please don't put her in anymore "glorified fern bars", ever again!
–Bob Davis
CD REVIEW: BETTYE LAVETTE – I'VE GOT MY OWN HELL TO RAISE (soul/pop/bacon grease on top of the stove)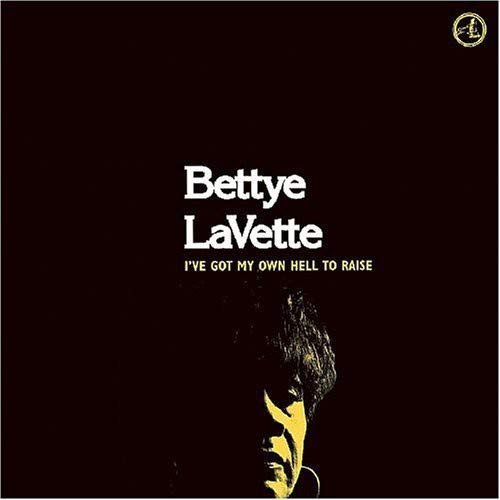 Another "radical move" by a classic artist, here is the formula for success…
Great Classic Soul Shouter + Great Pop Songs + Great Band
Sounds like the formula for Tina Turner as a solo artist, doesn't it???
Well maybe it was and maybe it wasn't, however that is EXACTLY what is happening here. You take Ms. Bettye LaVette, perhaps the greatest unknown SOUL SINGER of her generation and use this formula to propel her straight out of "white boy blues heaven" and into the stratosphere where she truly belongs. A few years ago I stated in a review "Bettye LaVette's voice occupies the space right between Aretha Franklin's voice and Etta James voice". Now isn't that one hell of a thing to say? I made that statement about her LIVE "tour de' force" entitled "Let Me Down Easy". Since that time of course Bettye LaVette has gone on to win a WC Handy Award and to become a fixture on the modern day blues circuit around the country and around the world.
But wait Bettye LaVette isn't a "Blues singer", I mean she is stone cold hardcore Detroit, not Mississippi. Blame that on the way that Soul Singers have to be marketed nowadays. They have to be marketed as if they are "Robert Cray", when in fact they should be marketed as if they were "Barbara Streisand"!!! Chalk that one up to the reality of demographics and marketing of the current century we are in. Give her some songs written by the cream of the crop of the best female pop songwriters of the past 20 years (Sinead O'Connor, Lucinda Williams, Joan Armatrading, Sharon Robinson, Rosanne Cash, Cathy Majeski/John Scott Sherrill, Dolly Parton, Aimee Mann, Toni Brown, Fiona Apple) and just let Bettye WAIL AWAY, while she is backed up by a super nasty band.
And that is what this album is. Nothing more and nothing less, right???
Ah…. But there is more to the story, because what Bettye does with these pop songs is literally steal them from their authors and make them her own and that's the magic of this album. I probably shouldn't say that. But it's the truth, and I'm told that the truth will set you free. Much like Jimi Hendrix took any damn song, written by another artist that he covered and took complete and total ownership of it, that is what Bettye LaVette does on the CD entitled "I've Got My Own Hell to Raise". And "raise hell" with these songs is EXACTLY what she does.
I saw Bettye LaVette sing these songs LIVE @ Joe's Pub in NYC just a few weeks ago and she turned in one of the best LIVE female SOUL performances that I have seen in a while. I probably shouldn't say that either. But it's the truth, and I'm told that the truth will set you free.
You wanna be free? Then you need the TRUTH
Then do yourself a favor, don't sleep on this album
–Bob Davis
Concert Review: Bettye LaVette Terrorizes NYC @ Joe's Pub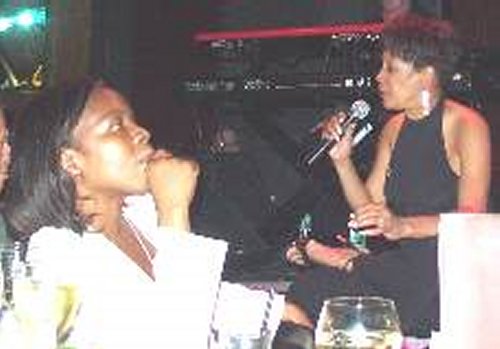 By definition, a terrorist inflicts damage. Bettye LaVette inflicted some serious damage to the little box that all of the "black music experts" out there would like to keep Soul music inside of. That "little box" is now battered, disfigured and perhaps changed forever
What a GREAT night for Bettye LaVette!!!!
She truly rocked the house. It was PACKED. Lots of journalists and celebrities were in the house also. My thanks to everyone involved in putting together tonight's show. Thanks to Joe's Pub for providing the perfect venue to launch Bettye's new CD. We met lots of old friends and some new ones as well. The highlight of the evening was of course when Bettye sang Happy Birthday to Soul-Patrol's own Cheryl Russell.
I just wanted to let yall know what a great time I had at this show.
That's right; she came to Joe's Pub and…
::SHE CAME::
:::::SHE SAW::::::
::::::SHE CONQURED::::
Bettye LaVette made a grand entrance to the stage with her slinky and yet shapely body squeezed into a "f*ck me dress, shoes to match, ready to take on all comers…". In other words it's one of those kind of nights that 10 years from now, 100,000 people will say they were at, but we all know that would have been impossible…lol. Bettye LaVette did everything but actually light the match that would have burned Joe's Pub down to the ground last night my friends.
Now if I actually knew how to write a concert review like a "black music expert" for the mass media, I might say something like…
"She easily transcended musical genres in a way that might suggest that terms like swamp-rock, slow jams, country-blues, funk-rock, and pop really ought not be located in separate sections of the record store, but just need to be located in a section called Bettye LaVette, simply for ease of use by the customer."
However….
Since I have no mass media training on how to write a review, let me just say that she STANK THE JOINT UP…
It was wall-to-wall 360 degrees of FUNK, even in moments of quiet and solitude.
It was in her voice
It was in her face
It was in her body
And she laid her naked soul out there on that stage. All you had to do is be prepared to receive it. People were on their feet. People were on their knees. People were on the floor
She sang and made you feel her pain, when it counted. She sang and made you feel her joy when it counted
Here is the set list…
* The Stealer
* He Made a Woman out of me
* Joy (Lucinda Williams)
* Down To Zero (Joan Armatrading)
* The High Road
* You're Turn To Cry
* Little Sparrow
* How Different
* Just Say So
* Right in the Middle
* Heaven
* Sleep To Dream (Fiona Apple)
* I do not Want (encore)
So what does this set list tell us??? Not much because in the end, it's just a listing of songs, right??? One of the issues with using text as a medium is that text makes it impossible to convey a sense of emotion. It's just a two dimensional representation of the truth. When attempting to describe a performance of Bettye LaVette a two dimensional representation ends up being the same thing as no representation at all. To experience Bettye LaVette, it is required that you utilize all of your senses and use them and actually become a multi-dimensional person for yourself. And she requires that you use those senses in the proper way. Because make no mistake about it…
::::THERE IS A PROPER WAY::::::
I reviewed one of Bettye's CD's a few years ago and I described her voice as occupying that little space between the voices of Etta James and Aretha Franklin…" That was on a CD, last night I saw her do that live, and in addition to the great voice, I also got to see her facial descriptions and movements as they changed depending on the topic/sub topic that resonated thru each song. The contortions of her face, while she is singing speak volumes on the subject matter and force you to connect with her as she takes you through the full range of human emotion, with each and every song.
Some people like their truth to be distilled through a filter.
If you are one of those types of people I would suggest that you look elsewhere for whatever truth you need in order for you to make it through the day. You would be disappointed in Bettye LaVette.
I am one of those types of people who needs the truth to be raw. I'll look for mine through the unfiltered lens provided by the music of Bettye LaVette. You see, I know that everyone isn't yet ready to receive Bettye LaVette.
:::BUT THEY HAD BETTA GET READY:::
Bettye LaVette is celebrating her 44th year in show business this year. She is primed to become an "overnight success" in the world of pop music, and if there is any justice in this world, that is exactly what is going to happen to her in 2005.
And oh by the way, she's got a new CD too, but I've run out of space, so I'll have to write about that later..
–Bob Davis
CD Review: Bettye LaVette: "Let Me Down Easy/In Concert"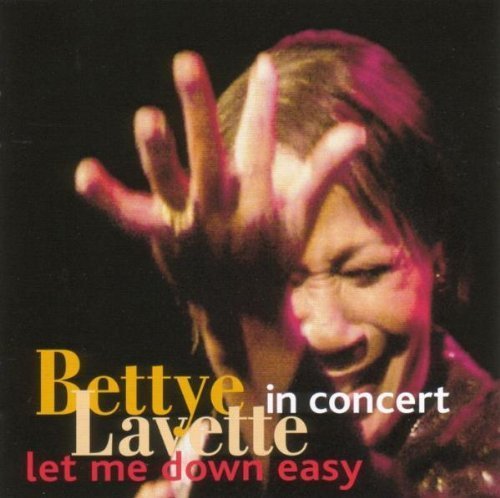 Last week I referred to Betty Lavette as the "Female Mighty Sam".
I meant that in the most positive way and since I know that she's here reading this, hopefully she will take that description in the most positive way possible.
I use that comparison here to you the members of Soul patrol, since most of you are quite familiar with the story of "Mighty" Sam McClain's career and how he "fell through the cracks".
Bettye Lavette has had a similar story
Apparently she is popular on the "Blues Circuit" both here and aboard, so I'm sure that there are people who will try to tell us that she is a "Blues Singer"?
Some may even go so far as to classify her as a "Blues/Soul Singer".
Despite these attempts to place her in some "marketing category", I'm gonna tell yall this…
Bettye Lavette is a 100%, pure unadulterated SOUL SINGER, singing the type of "soul music" that I used to listen to when I was a little kid on WWRL (and take it from me, they didn't play NO BLUES on WWRL in the mid 1960's)
If it's comparisons you are looking for, just think of the space right between Etta James and Aretha Franklin and that's right where you will find Bettye Lavette.
There is P-O-W-E-R in this woman's voice
Here is my track by track review of this LIVE album, which was recorded at the Muziekcentrum in Vredenburg, Utrect, Holland on 9/23/99
MY MAN
This song starts out as if it's going to be one of those "imitation BB King instrumentals as performed by Eric Clapton"
LOL
Then Bettye comes in and starts singing about the glories of "her man". This was her very first single, released in 1964
DAMN YOUR EYES
This song is about the power of love and how sometimes you can be compelled to fall in love, even when YOU KNOW that it's going to end up being a bad thing for you. Bettye makes us feel the PAIN of that situation and reminds us just what a tormented feeling that can be. None of which is a surprise on this classic originally recorded by Etta James
RIGHT IN THE MIDDLE
This song vaguely sounds familiar to me. It sounds like the kind of record that might have come out on the STAX label in 1968, covered by Bonnie Raitt and performed during the grand finale at the Rock n' Roll Hall of Fame Induction Ceremonies. It is of course none of those, "Right In The Middle" is a song that was in fact released by Motown, whom Bettye signed with in 1982
YOU'LL NEVER CHANGE
Starting off with a FUNKY Bassline that would make Bootsy Collins proud, this is one of those kind of songs where Bettye is talking DIRECTLY to her man.
"It's a PITTY and a SHAME that you'll NEVER change…"
Believe me, whomever this man is, he is in BIG TROUBLE with bettye (and it sounds like he EARNED it…..lol)
ALMOST
"the saddest word I ever heard was ALMOST…"
This song kinda sounds a little bit like Wilson Pickett's "Don't let The Green Grass Fool ya" in places, with a very sweet and subtle guitar playing in the backround
YOUR TURN TO CRY (YOUR TIME TO CRY)
SERIOUS stuff here folks…
"I even gave up right for wrong, tryin to get along with you…"
This song (with female backround singers) sounds like the "Emotions on Downers". But it's not Blues, it's a sad and soulful tale of a breakup, where she is telling that "man" (boy do I feel sorry for him) that he had better start crying
This song, according to the liner notes:
"which many consider her best performance on record ever – was recorded in Muscle Shoals and was part of an album. Titled Child Of The Seventies, this would have been the first album in her career. It was never released"
HE MADE A WOMAN OUT OF ME
This song starts out sounding like Chuck Berry's "Memphis". The story in this song has a lot in common with Betty Wright's "Tonight's The Night". It's an old story about the loss of virginity
"I used to tease Joe Henry, I guess I teased too hard, 'cause one day it all happened right in my own backyard".
According to the liner notes:
"It hit no. 25 on the r&b chart, although the record was banned by radio stations in several places. The subsequent cover version by white singer Bobby Gentry was a pop hit in 1970."
See why I call her the "Female Mighty Sam"?
LET ME DOWN EASY
Yet another song of a failed relationship. Listening to bettye's voice you can hear the SHEER PAIN of it all, as the organ player sounds like he is playing in church…
The liner notes say:
"Her debut release for Nate McCalla's fledgling Calla label "Let Me Down Easy", became a top 20 r&b hit in April 1965. It still stands out as a masterpiece; a miracle of deeply layered sadness and can be considered to be one of the finest soul songs ever"
I'm not gonna say too much more about Bettye's life story or career here.
She's right here on The Soul Patrol Mailing List so you can ask her yourself.
However I will say this much about her that I learned from the liner notes of "Let Me Down Easy/In Concert".
Bettye Lavette is the co-writer of my FAVORITE Stevie Wonder song, Hey Love.
That simple fact tells you just how close she came to being one of the most famous artists of her generation. The fact that we didn't even realize it before, tells us just how thin the line between total obscurity and fame really is?
–Bob Davis