Black History – Black Rock Band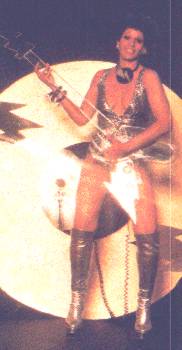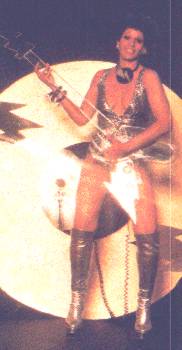 Sometimes terminology can be both troubling and misleading:

rock 'n' roll or rock-and-roll (r¼k"…n-r½l") n. Music. 1. A form of popular music arising from and incorporating a variety of musical styles, especially rhythm and blues, country music, and gospel.
I personally have no problem with this description, but I do have a serious problem with the usage of the term "rock n' roll" by both Blacks and Whites. It seems that history has been perverted to the point where in today's world neither Blacks nor Whites seem to feel that African Americans have anything to do with "rock n' roll" !!
Tell that to Chuck Berry, Mick Jagger, James Brown, Little Richard, Fats Domino, Vernon Reid, Ike Turner, Richard Berry, Etta James, Wilson Pickett, Muddy Waters, Booker T. Jones, Otis Reading, Bo Diddly, Buddy Miles, Mandrill, Jimi Hendrix, WAR, George Clinton, Lenny Kravitz, O+(>……..
….I feel certain that the folks mentioned above might just tell ya that African Americans invented "rock n' roll" and that somehow the "perversion of history" that has occured must be corrected

Read on to see the viewpoints of others that we hang out with online