BLACK MUSIC MONTH EDITORIAL – GROW UP & STOP BEING A F*CKING SLAVE
As Malcolm X told us….
Because we have been brainwashed into hating ourselves, and in many cases don't even realize it….
WE TEND TO TREAT OUR OWN CULTURE LIKE ITS A PILE OF SH*T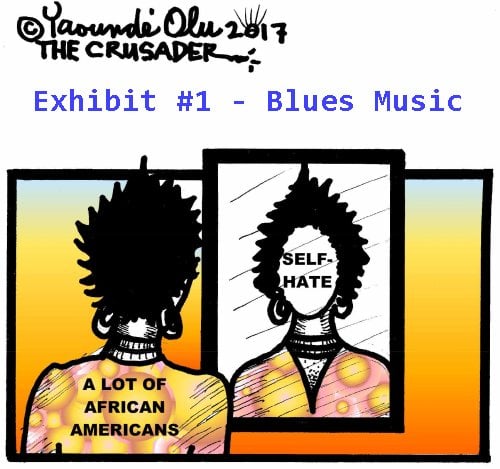 AN EDITORIAL – GROW UP & STOP BEING A F*CKING SLAVE
GEE WIZ BOB, I LIKE THE BLUES AND DIDN'T EVEN KNOW IT #1
PRINCE ("THE RIDE")

GEE WIZ BOB, I LIKE THE BLUES AND DIDN'T EVEN KNOW IT #2
FUNKADELIC – MUSIC FOR MY MOTHER #3 –

GEE WIZ BOB, I LIKE THE BLUES AND DIDN'T EVEN KNOW IT #3
C.R.E.A.M – B.B. KING vs WU-TANG CLAN –

As Malcolm X told us….
Because we have been brainwashed into hating ourselves, and in many cases don't even realize it….
WE TEND TO TREAT OUR OWN CULTURE LIKE ITS A PILE OF SH*T
In the meanwhile our oppressor treats it like the gold that it is & MAKES MILLIONS OFF THE SAME CULTURE
And instead of getting mad and doing something about it….
WE PASSIVELY ACCEPT IT
THIS MY FRIENDS IS THE VERY DEFINITION OF THE….
"SLAVE MENTALITY"
My advice….
GROW UP & STOP BEING A F*CKING SLAVE
(and stop teaching your kids to be slaves too while you are at it)
Now….that I have written this editorial, I just need someplace to publish it…….(hmmmmm)