BLOODSTONE: The Ultimate Collection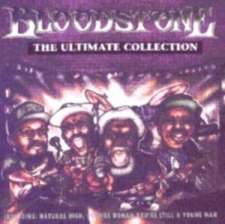 1. Who Has the Last Laugh Now
2. You're Still A Young Man
3. Hypnotized
4. I'll Be Holding On
5. Natural High
6. We Go A Long Way Back
7. I Love You For Alt Seasons
8. It Should Have Been Me
9. TeII Her
10. Outside Woman
11. Show the World
12. Mary
13. I Love You
14. The Tables have Turned
15. Do Me
16. Night Flight
17. Never Let You Go
Yawn……(another greatest hits collection right ???) HELL NO…….this is a brand new album………new musicians, arrangements, EVERYTHING & its up to today's production standards……& this thing is the BOMB !!!
I know that a few of you Bloodstone fans reading this are saying……well if they redid the songs, then they probably screwed up "Natural High" ??
Nope……and as a person who ranks that song in his all time top 10….Ill let you in on a little secret……(it's
better than the original) just promise not to tell anyone…..:)
shhhhhhhhhhhhhhhhhhhhh
Some of these songs (ex: "You're Still A Young Man", "Hypnotized", "I Love You For All Seasons") were BIG hits by other people & to my knowlege NEVER even done by Bloodstone before.
(& they TEAR UP….every single one of them !!)
Dont fall asleep on this one, yall !!
This is some MONSTER 3 a.m. FUNK !!……..:)
How do I know this ???……..(I personally "road tested" this album at 3am !!……& it passed !!)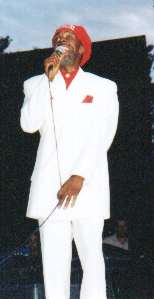 I just picked up the Bloodstone's "THE ULTIMATE COLLECTION." This CD is BADD…. It reminds me of the music back in the 70's but with the 90's flair. I'm listening right now to Who Has The Last Laugh Now…. It's a ballad. I love the falsetto voice in that. This whole CD brings back so many great memories… Young and Old should get excited over this CD. My children didn't know who bloodstone was until the other day when I pulled out their old album. The songs that were sung in the 70's still sound great. Hey You all check it out. Check out Who Has the Last Laugh Now. You'll love it. Believe me.
Music with a message. Thanks You are right. This is a great CD.
Knowing how big of a Bloodstone fan you are I knew how much you would be digging on this album. I like "Who Has The Last Laugh Now", very nice slow jam.
But how about "Your Still A Young Man" ???
Of course I don't ever remember Bloodstone doing this song before. As a matter of fact I don't ever remember anyone else doing it except Tower Of Power.
I never would have thought anyone else could do it better than Tower of Power, but I think that Bloodstone has hit it. The song of course is well known to most of us. The story of a "young man" in love who is being told "not to waste his time" & is down "begging on his knees" to love someone who
is telling him that he is "too young". he responds by telling "her" ,,,thet the "damage is done" & that he would drop all of his other "girls on sight", just to have …"her". "Your Still A Young Man" is of course one of FUNK's classic slow jams !!!
I suppose the difference between the Tower Of Power original is the group harmony of Bloodstone (as opposed to just Lenny Pickett I think)and the strong instrumentation provided by the strong musicians backing up Bloodstone on this track.
Personally I feel this is a great record and if it came on at a party….I'd be rushing to find someone to GRIND with…:)
How about U ??
I was trying to figure out who sung You're Still A Young Man and you're right it was Tower of Power. They did a good job of it, but Bloodstone does a better job. Just imagine, you being in a dimly lit room with your spouse or your beau, and playing "You're Still A Young Man", and slow dancing to that
jam. Yes I could get a good grind going with that one.
This song rekindles those feelings of old. I love this song also. Do you hear the harmony on this one? Ladies just imagine your man singing this song to you. To give up all just for you. Not bad.
I didn't realize that Bloodstone had done a remake on this. .It's sounds as though its pretty good. .I always did get into the T o P version.." "beg Baby"…lol. .anyway I am also a big fan of bloodstone as well ..to me its definitely summertime cruisin music…let me get in the car and just ride !!!! lol
Gurl now ya talkin..this is the kind of jam Mystic is always talkin bout !!!! Give me a nice slow jam..and some dim lights..anytime !!!!
I'm wonderin how many of those out there still know how to grind ?? is it becoming a "lost art" ? >
I know just what you mean……I have personally "road tested" the song "Your Still A Young Man" and I can assure each and everyone of you…..
….there were no "recalls" on this drive !!!…..
Did you check out the next song Hypnotized yet ??
This is one song that for some reason I just play over & over again ……..:)
Its a classic song and is the next surprise of the album.
The song was originally done by the late/great Linda Jones out of Newark NJ.
Im not even sure that it was a national hit but I remember it from around 1969 or so because it was played at a lot of the school dances I went to back then. Its one of the songs that I learned to grind on !!
Its another song that I don't even think that Bloodstone has done before but I'm sure glad that they did it for this album.
Just as the title implies, Hypnotized is a story of INTENSE love "You've got me SO hypnotized…..ALL it took was ONE little look in to your eyes.
Ill do WHATEVER you say…..just command me & Ill obey !!
You've got me walking and talking in a TRANCE ….in a magic spell of ROMANCE"
Its a short but intense song that sounds much like the original, but with modern instrumentation and recording technology and of course done from a male perspective.
I really dig this whole album & Hypnotized is one of the main reasons why
Just imagine to be so much in love as to be actually hypnotized by that other person…..pretty deep, eh ???
& just a little bit ….scary too…..(but I suppose that it s happened to us all ??)
Good job Bloodstone !!!
"Just one touch from your fingertips…..just one touch from your sweet lips….."
Pick up on this album if you can……..you won't be disappointed…(& neither will your partner)
This is an album made for two……just stick it in the CD player & hit the "repeat" function (leave it on ALL NIGHT)
……………………………It really is that good !!!
I road tested You're Still A Young Man, also, I see I didn't lose it. Listening to Hypnotized right now, you're right it is a good slow jam. While the music is playing and you're looking into your loves eyes, being hypnotized by his charm, who knows what will happen. Bloodstone knows just what to play to get you back into the mood. This is thinking music, Love music.
I'm glad you're enjoying Bloodstone. You're still a young man really takes you back to the good ole days.Do you remember when we would be dancing in some dark corner, trying to get our groove on. Good clean fun. Well I tested it out to see if I still remembered how to grind. Girl it's still there. It's not a lost art.
When I think of Bloodstone I think about "Natural High." That song has stuck with me down through the years. I don't think Natural High will ever lose it's place in music. That song makes me think back to when I was a teenager, and we went to parties, where they had the lights dim, candles flickering and we were slow dragging (dancing) with our partners. Your guy holding you in his arms singing " Why do I keep my mind on you all the time, and I don't even know you. When I see you on the street, my heart skips a beat……"
That was the get all "grind" of the year. But when I think of it, Natural High lets me know that I don't drugs or alcohol to get high on. I know that I can get high on life, on love, on me, just give me that Natural High. The group was saying, All I need is you, and you, and you……. I'll take to the sky on a Natural High, loving you more till the day I die.
This group is bad, or as my children will say "Da Bomb." It has a great beat and the Harmony is fantastic. If you ask me who my favorite group is, I have to say Bloodstone.
Who made this album? I can only imagine what you were doing at 3AM. Believe it or not I still have some old 45's of some of their songs. Bob we all know that Linda Jones did Hypnotized (if I'm wrong correct me).In fact I had a tape of some of her songs but it grew feet and walked away.
Bob actually that little piece of Natural High that After sang on Baby I'm for real was not bad at all. Too b ad they didn't just sing all of it. I have Outside Woman on 45.
That was the song of the day. It got played many days and nights. This album sounds like good love making music. Of course you know. I would like to buy it. You should let us all know who made this CD. Share your knowledge with us.
They made a slow jam back in 1982 and I can't remember the name of it. Please help my brain remember the name of it. I use to listen to it at work all the time over and over again. Please run a list of their songs by me and I will tell you which one it is. It's not on your list.
Your making some good points. I guess maybe people think that these songs are just about sex ? One of the things that makes Bloodstone such an interesting group was that it's really (at least from my perstective) music for "both heads"….
Their music does make you think because it's not just about getting over, it's about "getting down", on the real side & that's a whole lot different than most of the music that.. …..I hear on the radio which passes for slow jams on the radio nowadays.
It's sorta like the difference between just having "raw sex" & "making love". I mean it's not just all about "jumping someone else's bones" is it ??
I know your a big fan of Bloodstone and I would recommend this album to you. It's da bomb & one thing to keep in mind is that even though the songs are "old", "Bloodstone: The Ultimate Collection" is a totally new album with new instruments and arrangements.
You will recognize most of the songs on here but as you listen you will start thinking "Gee this jam is badd, but I never thought that Bloodstone ever did this one" ??
Then you will begin to realize that it doesn't matter…… ……cause they TEAR IT UP…..and with the new musicians it becomes one of those kind of albums that is much more than a collection of singles.
It becomes something that you can just put on at 3am, "road test", "jam" & leave the CD player on "continuos play".
You won't care how many times it repeats……:)
Yes Bloodstone will always be to me one of those groups that will never lose the ability to "takw you a long way back".. This group has surely earned the name "classic" in my book. Have you ever seen them perform live ? I haven't but I'm hoping that maybe they will be on the line-up for the street festival this year..
If you do find out if they are going to be in concert please let me know. My favorites of Bloodstone are NATURAL HIGH…Girl that's my jam. Always has been. I also like Who has the last laugh now, Tell it to my face, Ran it in the Ground, and Never Let you go. Well it's almost the whole album. On the Ultimate Collection CD I love Natural High, (of course), You're still a young man, I love you for
all seasons….. I could go on and on…. Oh yes, and It should have been me…..
What passes for a slow jam these days is obscene!
Why don't you tell us how you really feel ????……….lol
Nowadays all they want to do is "do em, flip em, slap em, do em again & toss em aside"
LOL !!!
…You know you got that one right !!!!
That's why we gota keep on teaching this younger generation the value of "great" music !!!
This album by Bloodstone is truly great….my advice to all lovers of "slow jams" is to pick this one up. As I said…it's been "road tested" several times now…:)
I would not steer ya wrong, when it comes to "driving"..!!!