Blues Radio: A Historical Perspective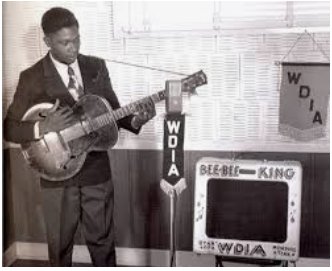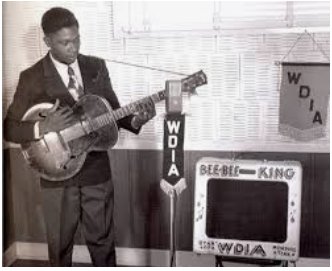 The wonderful blues radio programming we enjoy today is a relatively recent phenomenon. Rice "Sonnyboy Williamson" Miller was the first blues radio star in the south. He was joined by Maurice "Hot Rod" Hulbert, Riley "BB" King and Rufus Thomas
Blues music has not been seen as a commercially viable commodity by radio owners and the genre tend to exist on college and listener supported radio stations.
In the spring of 1947, two Memphis businessmen launched WDIA AM–a low power, 250-watt day-time operation. Memphis was a citadel of southern segregation and the two white owners moved cautiously towards the first all-black format geared to an all-black audience in the nation. Soon they brought in the legendary African American DJ Nat D. Williams. Williams was also a respected educator who taught history and sociology at the local high school. One of the first on air talents Williams recruited was one of his former students, the talented Maurice "Hot Rod" Hulbert. Hot Rod's new show was called the Sepia Swing Club, and with its rocket ship theme and rapid black street patter, it became an instant success. Advertising revenue for his show skyrocketed and his radio career flourished. In 1950 his exceptional ratings caught the attention of Jake Emory, co-owner of WITH AM radio in Baltimore, Maryland. Emory lured Hot Rod away from WDIA with a fat salary increase. By the end of 1951, Hot Rod's rocket-ship show on WITH made him the top black disc jockey in the Baltimore market. Hot Rod was replaced at WDIA by a young, eager Mississippi Delta farmhand who aspired to be a radio blues star like Sonnyboy Williamson. Riley B. King would become the internationally renowned B.B King, "King of the Blues." When King first walked into the WDIA studio and asked Nat Williams for a job, he liked what he heard and offered King a spot on his show. Soon, that led to his own 15-minute weekday segment. One of the station owners later hired him to promote a tonic medicine, Peptikon, on a live Saturday-afternoon broadcast. So, when Hot Rod left for Baltimore, King was named to replace him. By that time, he was known on WDIA as the "Beale Street Blues Boy"—a nickname that would later be shortened to "B.B." WDIA launched his musical career. He made his first recordings in their studios, and members of the station's white management team worked as his first booking agents for a period in the early 1950's. As BB King's musical career gained momentum, he had less time to devote to radio and he left WDIA in 1953 to work full time as a bluesman. The year after BB left WDIA, the station went from 250 watts to a behemoth 50,000 watts and broadcasting 24 hours a day. In addition to the 150,000 African Americans in Memphis, the station could now reach an additional 350,000 African Americans living in surrounding areas. Moreover, during the late-night hours, when WDIA's signal could be heard all over the mid-south, the potential black audience grew to 1.5 million. It was doing this growth period that Rufus Thomas joined the WDIA staff as a DJ.
The WDIA story was exceptional. In the south before World War Two, neither black disc jockeys nor radio formats geared towards that community existed. In the early 1940's however regional white southern establishments that catered to African American clientele began to sponsor live music shows oriented towards their customers. For the most part those shows featured black musicians and one of the first and most influential was" King Biscuit Time", aired on KFFA in Helena, Arkansas. The show was launched in 1941 to promote King Biscuit Flour, produced and sold by the Interstate Grocery Company. It featured the white announcer, Sonny Payne, and the legendary black blues musician Rice Miller, soon to be better known throughout the Mississippi Delta by his radio name "Sonnyboy Williamson." His radio band included guitarist Robert "Junior" Lockwood and drummer Peck Curtis, and they played on KFFA five days a week at noon-time, when most of the Delta's field hands were taking their lunch break, and then traveled to evening engagements in the region.
Today , blues radio shows are standing firm, although there has been little growth over the last decade. One can still go online and fine blues radio programming and for the fortunate…in their hometown.