Charley Pride, Country Music's First Black Superstar, Dies at 86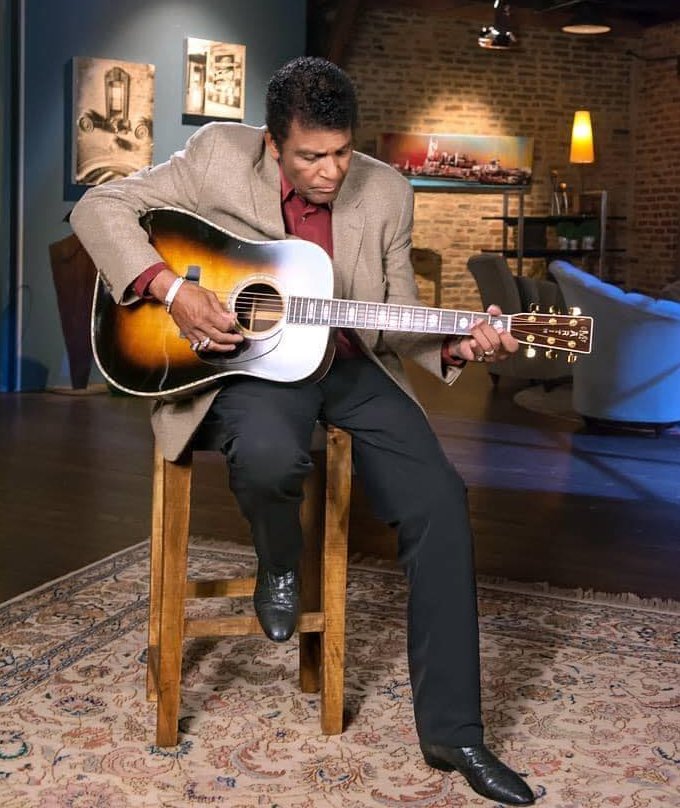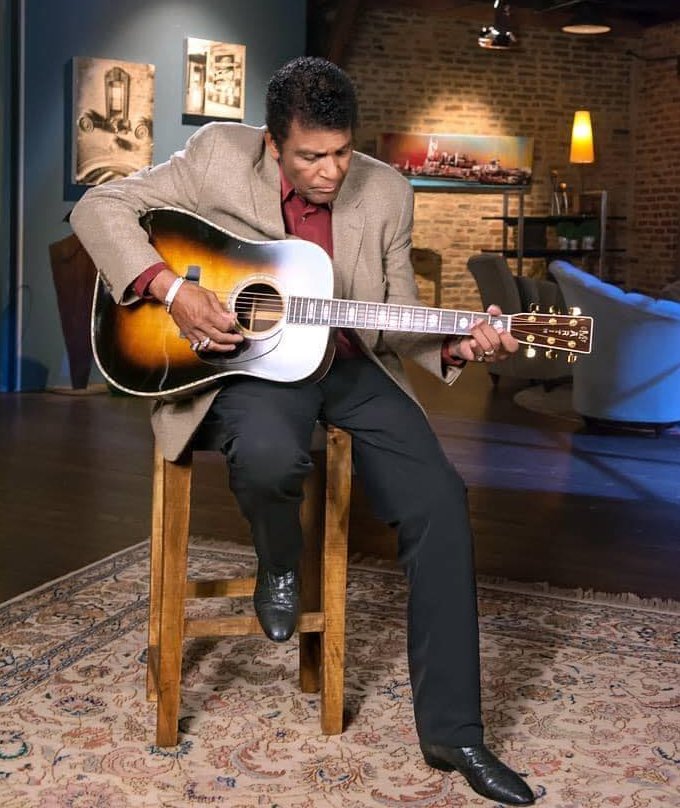 By Bryan Pietsch (of the NY Times) Dec. 12, 2020Updated 5:38 p.m. ET
Charley Pride, a son of sharecroppers who rose to become country music's first Black superstar with hits including "Kiss an Angel Good Mornin'" and "Is Anybody Goin' to San Antone," died on Saturday in hospice care in Dallas. He was 86.
Jeremy Westby, a publicist for Mr. Pride, said the cause was complications of Covid-19.
Mr. Pride was not the first Black artist to record country music, but none of his predecessors had anywhere near the degree of success he enjoyed. In 1971, just four years after his first hit records, he won the Country Music Association's entertainer of the year award — the genre's highest honor.
Mr. Pride was born on March 18, 1934, in Sledge, Miss., to Tessie Stewart Pride and Mack Pride Sr. He served in the Army before working at a smelting plant and trying to make it as a baseball player. In 1963, he went to Nashville and began his recording career. In 1965, he signed a contract with RCA Records.
For all of the vinyl that passed through the doors of my home at 1634 Lexington Avenue when I was growing up…there wasn't ONE Charly Pride record.
My mother had all of the Motown, Stax, and Atlantic records. She had all of the James Brown, Al Green, Barry White, Gladys Knight & the Pips records. She had the risque Redd Foxx and Rudy Ray Moore party albums. She also purchased The Beatles, Don McClean, Melanie, Peter Paul & Mary…there was even a Jim Nabors album in her collection but NO Charly Pride.
You see we knew that Charly Pride sang Country & Western. We also knew that Charly Pride was Black and in the racially tense 60's, that just seemed like an aberration to us. It was like having a peanut butter and ketchup sandwich. It was like Liberace headlining at the Apollo theatre. Sure it could be done but it just seemed so unlikely. So his records were like the Aunt who always drank and got naked at the family reunions. You knew she was there but you just didn't pay her any attention and acted as if she WASN'T there. So I want to take this time to show Charly some love and salute his legacy.
Mr. Pride…thank you for your years of service to music. Much respect to you brother man.
–Carlton Jumel Smith
–Carlton Jumel Smith
I get where Carlton J Smith is coming from. During the 1960's and 1970's I certainly was aware of Charlie Pride and what he was accomplishing. However regardless of my "awareness," I looked at him and all the hell he was catching as him, chasing after something that I considered to be quite worthless at that time. (At that time, I felt the same way about Black people who played hockey.)
It felt like he was azz kissing, for purposes which were beyond my capacity at that time to understand. However later (much later) I began to realize just what he was chasing and the value in doing so. You see one of the things that I have learned, is that be very careful who you label as an "Uncle Tom." Chances are that if that person is a "Black first" or a "Black only," chances are very good that one of their prime objectives is to "open doors." And they feel a powerful need to open those doors, because SOMEBODY TOLD THEM YOU CAN'T DO THIS. And for some of us, when they are told that they can't do something because they are Black, THEY WILL THEN DOUBLE DOWN, not only to prove that white person wrong, but more importantly to make sure that another Black person isn't told that they can't do something because they are Black. That is where the value of someone like Charlie Pride is.
He understood that REVENGE is best served up by the next generation of people who are going to walk thru that same door that was initially closed to him, in droves. (As evidenced by the growing number of Black artists today who are in Country music!) Today I still don't like country music, in fact I personally have no use for it whatsoever. (And yes, I have read al kinds of books, magazine articles & seen documentaries on "Blacks in Country music.") However I will give it up for Charlie Pride. Because he gave it up for all of the Blacks that you now see in Country Music today. They wouldn't be there if not for Charlie Pride.
–Bob Davis
Giving love to the family of Mr. Charley Pride that I was blessed to play with for 10 years as a background singer when living in Dallas Tx. in the '80s.
I have to say that out of all the Greats I have been with, this man here had a Music company that was first to none! We traveled on his private Turbo Jet, I think it was 38 seats, paid on the first and 15th every month, gig or no gig. 401 K, you name it, we had it! Big Office building with a big recording studio.
I have seen places on earth that only others could not even dream about. Around the world his family was great but if you did wrong, well I will put that in the Book!
His Logo GID, (Get it Done) he helped to get my name on the Country Hall of Fame, being the first black Country sax player, Waldo The Country Sax, with a recording in the Texas charts going to #6 (She believes in me) to Willie Nelson's: "You were always on my mind" #5.
God Bless you for all you have done for me and Lord knows you done more than anyone will ever know!
Rest in Peace, Charlie Papa!!!!!
Much love to the family!
–Waldo Weathers