So Just What is SOUL Music Anyway?…


So Just What is SOUL Music Anyway?…
Soul music made it's way north, east & west via the same train routes that carried rural Black workers from their homes in the south to the industrial north. As these "Blues people" made their way north, the music that they brought with them fused with the sophisticated urban sounds of jazz to create the sound first called "race music" and then later referred to as "rhythm & blues". As this music known as R&ampB began to gain acceptance among whites, it became split artificially and became known as "rock n' roll" (for whites only) and "soul" (for Blacks only).As far as we are concerned it's ALL Classic Soul !!!
This web site will explore the past, present and future of the music that was the "soul" of the greatest freedom movement in the history of the United States.
Click on any of the Soul music regions to learn more..about the music/culture of SOUL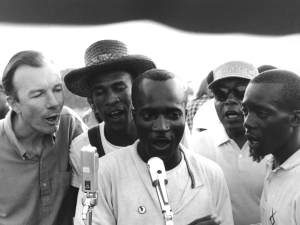 American folk singer and activist Pete Seeger (left) adopted and helped popularize "We Shall Overcome" by teaching the song at rallies and protests. Here he sings with activists in Greenwood, Miss., in 1963.
Remember back in the day, when we used to dig artists, not just for their music alone, but also for what they stood for? And when they said that they stood for something, we knew they meant it, We knew they meant it because we could see them "walking the walk and not just talking the talk."
Martha Redbone is one of my favorite artists today, for exactly that reason. Below is a piece that she wrote about Pete Seeger.
———–
Pete Seeger's songs have touched so many lives for decades, through generations, summer camps as a kid, benefit concerts as a musician, causes, marches, children. Generous in spirit and kindness, thoughtful and brilliant, he was all these things and more. Pete Seeger was a true advocate for humanity. He leaves us with more than a fine example of taking responsibility for each other in our communities and furthermore, the world. He left big shoes for us to fill, because he never meant for only one man to fill them, he lived in the hope that we would fill them together.
I am thankful to have had his music in my life, and also for the opportunity to have met him and shared the stage, thanks to WHYHunger.org and their Artists Against Hunger & Poverty program. We were invited to sing in honor of Pete and his wonderful lifetime dedication to humankind. He had a cold so I made him a cup of herbal tea and we chatted briefly about the song I would sing, Drums, by Peter LaFarge, who was a friend of his. We talked about Peter, Dennis Banks, AIM, Buffy Sainte-Marie, and he was very excited to learn about my music and community work. He had time for everyone that evening, and we took that photo, he put his hand on my shoulder, squeezed and said 'it was an honor to meet and talk with you. So glad to learn you're doing great things. that is really just great."- a beautiful moment I will treasure. RIP Pete Seeger 1919-2014
———–
Martha Redbone
–Bob Davis
609-351-0154
Co-Founder www.soul-patrol.com
RIP – Anna Ruby Gordy Gaye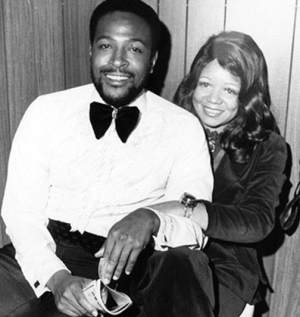 EDITOR'S NOTE: I have never met this lady.
However she has always totally fascinated me.
Someone should do a movie about her.
IMHO her story is an important component in understanding the reality of Motown and hence that story of Black music in Amerika.
Rest in peace Anna Gaye!
–Bob Davis
—-
Taken from Wikipedia
http://en.wikipedia.org/wiki/Anna_Gordy_Gaye
Anna Ruby Gordy Gaye (née Gordy; December 12, 1921 – January 31, 2014) was an American businesswoman, composer and songwriter. An elder sister of Motown founder Berry Gordy, she co-founded the photo concession at Detroit's Flame Show Bar, with sister Gwen. In 1958, she co-founded the record label Anna Records, alongside Gwen and Billy Davis. Later the wife of Motown recording artist Marvin Gaye, she co-wrote two tunes on Gaye's What's Going On album, and co-wrote hits with Gaye for the Motown group The Originals, including the hit ballad "Baby, I'm for Real". The troubled marriage between Anna and Marvin became the focal point of Gaye's 1978 album Here, My Dear.
Life and career
Anna Ruby Gordy was born in Milledgeville, Georgia, located in Baldwin County, Georgia, the third-eldest of eight children of Berry Gordy Sr. (Berry Gordy II) and Bertha Ida (née Fuller) Gordy. Shortly after her birth, Gordy's father moved up to Detroit from Georgia to seek a better life for his family and to escape any hint of racial tension due to a business deal, later sending for his family after settling down. Gordy, like most of her family, became a successful businesswoman, starting out as a co-operator of the photo concession at Detroit's Flame Show Bar in the early fifties with sister Gwen, later starting her own namesake label, Anna Records with Gwen and Billy Davis in 1958, a year before her brother Berry launched Tamla Records, later to be a subsidiary for Motown.
The label would later be noted as the distributor of Tamla's first national hit record, "Money (That's What I Want)". Other artists such as David Ruffin, Marvin Gaye and Joe Tex also recorded for the label, which lasted until 1961, when Berry Gordy absorbed the label and its artists. Gordy then joined her brother's label and started the Artist Development class, becoming its president. Gordy also joined Motown's staff team as a songwriter. Gordy's biggest success as a songwriter came in the late 1960s and early 1970s, co-writing two major hits for Motown group The Originals, alongside her then-husband Marvin Gaye, including "Baby, I'm for Real" and "The Bells", which also featured Anna's niece Iris, as a co-writer. In 1971, Gordy's husband released the acclaimed What's Going On, which featured two songs co-composed by Gordy, including "Flyin' High (In the Friendly Sky)" and "God Is Love".
The song's musical instrumentation was co-composed by Gordy and was used in another Gaye-Gordy composition, "Just to Keep You Satisfied", which Gaye produced versions by The Monitors and The Originals before overdubbing The Originals' version for his own version on 1973's Let's Get It On. However on Marvin Gaye's version, the singer completely rewrote the lyrics and based the song on the demise of a marriage. Gordy left Motown in 1979 and retired from the music business.
Personal life
Gordy met Marvin Gaye around 1960. Although seventeen years her junior, Gaye pursued Gordy for months before the two eventually started dating around 1961. After a two-year courtship, they married around June 1963. According to Marvin, it was Anna who convinced Motown to allow Marvin to work on a standards album (The Soulful Moods of Marvin Gaye). Gordy, herself a songwriter, helped to pen the song, "Never Let You Go (Sha-Lu-Bop)", from the album. Inspired by their romance, Gaye penned hit singles based off Anna including "Stubborn Kind of Fellow", "Pride & Joy" and "You're a Wonderful One". Of "Pride and Joy", Gaye said, "When I composed 'Pride and Joy', I was head over heels in love with Anna. I just wrote what I felt about her, and what she did for me. She was my pride and joy."
The marriage between Marvin Gaye and Anna was reportedly turbulent, leading to public spats. During their marriage ceremony, Anna threw one of her heels at Marvin to stop an argument. In order to bring some stability to their home life, Anna and Marvin adopted a little boy who was born on November 17, 1966. The boy was soon named after his adopted father (Marvin Pentz Gaye III). While the boy was said to have been naturally conceived by Anna and Marvin during Motown's public relations stories of the couple, Marvin himself would confirm the adoption in David Ritz's Marvin biography, Divided Soul: The Life of Marvin Gaye. In later years, the identity of the mother was revealed as Denise Gordy. After Marvin's death, 17-year-old Marvin III learned of his mother's identity and of his parents' adoption. Marvin Gaye told Ritz that he was afraid of revealing the truth about the adoption due to facing ridicule for not being able to father a child naturally.
During the mid-1960s, Marvin and Anna lived at a comfortable home outside Outer Drive in Detroit until 1972 when the couple relocated to Hollywood. Shortly after the move, however, the Gayes' marriage fell apart. By 1973, Gaye had moved out of their Hollywood Hills home, filed for legal separation from Anna and settled with a young woman, Janis Hunter, who ironically was seventeen years younger than Marvin. Following the births of their children, Nona and Frankie, an upset Anna Gordy filed for divorce. The ensuing divorce case lasted for a year and a half, with the matters settled by March 1977. The divorce court was extensive due to Gaye's absence in court as Gordy's attorneys discussed matters of payments for spousal support and alimony for their son, the few times Gaye did show up to court, he would leave angered enough to compose music. To settle Gaye's financial difficulties in the divorce settlement, Gaye's attorney Curtis Shaw worked out a deal in which Gordy would be paid off from the royalties of Gaye's next album.
The resulting album, Here, My Dear, gave audiences a view of the marriage through Marvin's point of view. Released in December 1978, Gordy heard the album and threatened to sue Marvin Gaye for $5 million for invasion of privacy. Nothing came of this threat. Despite the divorce, by the early 1980s, Marvin and Anna had reconciled their friendship and Anna began attending events with Marvin following the release of his Midnight Love album and was present at the Grammy Awards in 1983 when Marvin Gaye won his only two Grammy Awards. When rumors escalated that the exes had considered remarriage, Gaye would tell reporters that he and Anna were happy enough to "remain friends". Gaye's death in 1984 devastated Gordy; later she and Marvin's three children disposed of most of Gaye's ashes near the Pacific Ocean following his cremation after his funeral while Anna herself kept a portion of Marvin's ashes following his funeral. When Gaye was honored with induction to the Rock and Roll Hall of Fame and the Hollywood Walk of Fame, Gordy attended and accepted Gaye's induction to the Hall of Fame on his behalf with Marvin Gaye III.
Gordy made her last public appearance with her brother Berry at a red carpet event where he was honored, in 2008. She died on January 31, 2014 at the age of 92.
–Bob Davis
609-351-0154
Co-Founder www.soul-patrol.com
The Mighty Hannibal, Funk-Soul Iconoclast, Dead at 74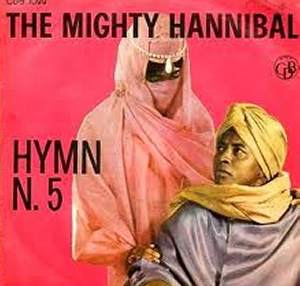 I know that a few of you got to see The Mighty Hannibal a few years ago in Brooklyn.
A great Funk artist! RIP
From Spin Magazine..
——
The Mighty Hannibal, Funk-Soul Iconoclast, Dead at 74
Outspoken Atlanta artist born James Shaw was a mentor to many, including Black Lips
http://www.spin.com/#articles/the-mighty-hannibal-dead-74-funk-soul-james-shaw
January 30 2014, 9:09 PM ET
The Mighty Hannibal has died. According to Norton Records founder Billy Miller, the man born James Timothy Shaw passed away on Thursday, January 30, at the age of 74. The funk-soul singer, songwriter, and producer released precious few album in his time – 1973's Truth, 1998's Who Told You That, and the 2001 Norton compilation Hannibalism – but he was influential among and beloved by his fellow musicians.
His passing seems to have been quite sudden.
"Very, very sad news," wrote Miller on Facebook, sharing a vintage photo of the Atlanta born, raised, and based artist wearing his signature pink turban, a blue tie, and a sharp-looking suit. "Norton Records superstar The Mighty Hannibal has passed away. We do not have the full details. He called Norton HQ this morning and was his usual upbeat self and all seemed fine. This is devastating news. A true legend is gone…"
One of the earliest responses came from the Black Lips, who are on the verge of releasing their seventh album, Underneath the Rainbow. "Very sad news today," one of the Atlanta flower-punks wrote on their Facebook page. "My dear friend, mentor and fellow Leo, The Mighty Hannibal has passed away. Gonna miss you buddy." In 2007, the Black Lips backed the Mighty Hannibal at what was billed as his "first southern show in thirty years."
At that same show, a city official declares January 12 "The Mighty Hannibal Day." Watch below, and also be sure to listen to his "Hymn No. 5," an anti-war classic recorded during the Vietnam War and banned from radio during its day;
–Bob Davis
609-351-0154
Co-Founder www.soul-patrol.com
Album Review: Bobby Womack – Bravest Man in the Universe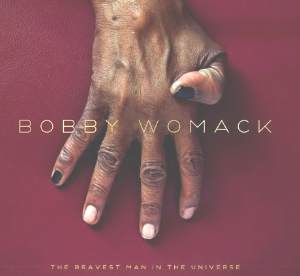 Don't delay purchasing this album! It is not surprisingly a winner. It has a little something for everyone. Four out of five stars is an appropriate rating. Emerging from it are sounds of newness, very much unlike what we would have expected from Bobby Womack 20 years ago. Bobby demonstrates his strengths and experience through his raspy and soulful strands on each of the eleven tracks. The significance of the songs on the album lie within the deliverance of the agony and defeat, despair and pain that he's experienced as you hear him deliver each flawless note. Remerging as a refined and pristine artist at time when most well known R&B artist are not visible, Bobby effortlessly delivers across genres and attracts the ear of several diverse age and musical listening groups. This is most definitely a crossover album. It places Bobby in many genres.
Thoughtfully arranged, the album grasps your undivided attention as Bobby delivers "The Bravest Man in the Universe". As one listens he soulfully belts out that the bravest man in the universe is the one who has forgiven first. Followed up by "Please forgive my heart, Bobby remorsefully sings this song with conviction: "I'm a liar, I'm in a dream, going my way, nothing to rely on. The tune "Dayglo Reflection" is an upbeat piece with Lana Del Ray which tributes Sam Cooke's voice as he delivers a beautiful and personal quote about life, maturity, decisions and choices. The sultry voice of the late singer LANA DEL RAY captivates you as you listen to the sensual and soulful collaboration. "Please forgive my heart" offers the testimony of his life, as he suggests remorse and yields transparency to the man he is today. "Stupid" has the poet written all over it as he soulfully sings about the church, preachers and questionable behaviors. "Deep River" is the Bobby Womack that everybody has been waiting to hear. He plays that guitar as though it was invented just for him. When he sings the crescendo, remarkably you hear Sam Cooke echoing in his heart." Love is gonna lift you up" is an upbeat song that allows you to rock in your chair. Cheerful and funky, the tune grasps all genres. He strongly concludes the album with "Don't you let nobody turn you around". He remerged as the Poet Legend, but with a much more defining and modern twist. Sexy, sassy, soulful and sensual, he's raspy voice is still Bobby. He didn't sell out or alter his style, while delivering new material and staying true to form. You have to admire this.
Some people don't like change, but this man is too talented to be conformed to one style of music. He has shown through this album that his versatility, ingenuity, creativity and talent can sweep not only across R&B, but Urban Rap, Latin, Classical, Jazz and Pop. This is experience, talent and sincerity as we speak. It is fair to admit that the synchronized effects were unnecessary, because Bobby's voice is and will always be remarkable. It is almost as if the sounds were specifically arranged around each and every note that he sang. For all those fans and listeners who are unaccustomed to Bobby reaching across genres, keep an open mind and explore the album. You just may find that it is one of the best collaborations produced from this artist. Nevertheless, it will be enjoyed. He is to be admired for welcoming innovation and creativity to enhance his already well respected career.
Track Listings:
1. The Bravest Man In The Universe
2. Please Forgive My Heart
3. Deep River
4. Dayglo Reflection
5. Sweet Baby Mine
6. Stupid
7. If There Wasn't Something There
8. Love Is Gonna Lift You Up
9. Nothin' Can Save Ya
10. Jubilee (Don't Let Nobody Turn You Around)
~Andrea S. Wooten~
GET Bobby Womack – "Bravest Man in the Universe"
–Bob Davis
609-351-0154
Co-Founder www.soul-patrol.com
Notes on a Dying Culture #666 (The Whitney Houston Funeral Telecast)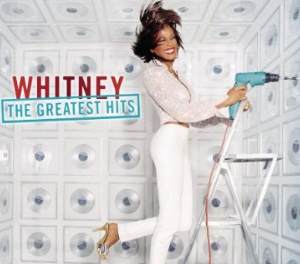 As I watched the Whitney Houston funeral services, as broadcast on American cable TV yesterday, several things struck me.
Here was the root of the mid 20th century Black American culture on full display for the American public to see
Of course this should come as no surprise, because this was indeed the culture that had produced Whitney Houston.
It is also the very same culture that had produced Michael Jackson, Julian Bond, Magic Johnson, Jimi Hendrix, Miles Davis, Julius Erving, Jessie Jackson, Richard Pryor, Berry Gordy and many others.
This was the culture that had provided the fuel for the American Civil Rights movement. Up until about 1990, this genius of a culture had produced nearly 100 percent of that which was considered a contribution of Black Americans and probably 75 percent of the American culture, exported to the rest of the world. It was a culture built upon simple notions of "sacrifice today, so that future generations can be better off."
Then around 1990, a very curious thing happened to this culture. It was rejected, lock, stock & barrel by its own children. This rejection is sometimes expressed by Black Americans themselves when they describe this rejection using terminology like "Old School" vs. "Hip Hop." Because of the terminology that is used, it is easy to think that somehow this is an inter-generational dispute about music.
Of course, the dispute isn't really about music. The dispute is really about what is the correct path and set of behaviors that Black Americans should take as they march into the future. The people at the heart of this dispute fall roughly into two categories:
1. Black Americans who are old enough to have first hand knowledge of the American Civil Rights Movement, who are committed to those inherent set of values
2. Black Americans who are too young to have first hand knowledge of the American Civil Rights Movement, who have committed to a set of values that have little in common with the values inherent in the American Civil Rights Movement.
One of the things that is clear about culture is that it will decline and eventually disappear if younger people do not embrace it and carry it forward. In fact over the past few years, it feels like that Civil Rights culture is being destroyed at an accelerated pace, because people seem to be dying at an accelerated pace. I discuss these two categories of Black Americans in more detail in an article I wrote for Elmore Magazine back in 2008 which you can read at the following link: http://www.soul-patrol.com/bd_elmore.pdf
I have spent much of the past 15 years doing is documenting the decline of the mid 20th Century Black American culture, here online and elsewhere, as it's creators pass on and the younger group imposes it's own culture and expands it out into the mainstream. Documenting this decline is especially painful for me, especially since I am also product of the American Civil Rights Movement and am clearly a person who has brought into its values "lock, stock and barrel."
In watching yesterdays funeral services the thought occurred to me that this could very well be the last time that this great genius of a culture might be on display to the mainstream American public for the very last time, at a nationally televised funeral for Whitney Houston.
I remember the first time that this culture was on display for the mainstream American TV audience. It was in 1968, at the funeral of Dr. Martin Luther King. I remember watching it on TV, one of the artists who performed was Aretha Franklin. She was also supposed to perform at Whitney Houston's funeral, but we were told that she was too ill. However there was another person who was a key figure at Dr. King's funeral, who was also a key figure at Whitney Houston's funeral.
Reverend Jessie Jackson of course first came to the national spotlight in the aftermath of Dr. King's Assassination. He was the young and fiery "street preacher," out of Chicago. At Whitney Houston's funeral Reverend Jessie Jackson, sat front & center for the entire service. Not only was he no longer young and fiery, he never uttered a single word. He looked tired and worn out, as I suppose an elder statesman should? However I wondered if he looked that way because he knows that the battle for the hearts, minds and values of Black America has been won by the hip hop generation?
I have wondered that very same thing myself…
–Will the values of Lil Wayne, XXL Magazine, etc become what Black Americans are known best for in 20 years, once all of the people who have first hand knowledge of the American Civil Rights Movement are gone?
–Or is there still a possibility that younger people, as illustrated by the "blood on the floor," killer performances by two artists (R. Kelly & Alicia Keyes) who are too young to have any first hand knowledge of the American Civil Rights Movement, will suddenly wake up and understand that they have a responsibility to sustain/advance a culture that seems to mostly be on "life-support."
Perhaps this nationally televised funeral can prove to be a watershed event not only for Black Americans, but for White Americans as well? For example, I thought that Kevin Costner's story of his friendship with Whitney Houston was one of the best cases for the notion of having an integrated society that I have heard laid out in many years.
Time will tell…
–Bob Davis
609-351-0154
Co-Founder www.soul-patrol.com
Blues, Hip Hop and Soul Music Director www.radioio.com
Concert Review: Loves Magic & Phillies Intruders @ Exton PA (Tribute Groups) Rant (FREEDOM AINT FREE) + NEW BLACK MUSIC RECCOMENDATIONS for Black History Month (pt 2)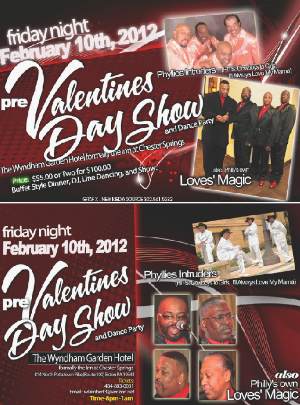 FAIR WARNING…If you are one of these "nostalgia purists," do yourself a favor…
DO NOT READ ANY FURTHER.
SIMPLY HIT THE DELETE KEY RIGHT NOW
SAVE YOURSELF
CUZ YOU AREN'T GOING TO LIKE WHAT FOLLOWS
However if you are a MUSIC FAN, then keep reading cuz I'm gonna inspire you….
But first you must take the following steps….
1. Close your eyes and imagine that you are in a sweaty/crowded Philadelphia inner city ballroom, with about 200 – 300 local teenagers circa 1969.
2. One of the hottest groups on WDAS & WHAT AM radio (over on the far right hand side of the dial, with all dat static) over the past few years has been THE INTRUDERS. They have had a couple of big national hits with two songs that on the surface are almost "novelty songs" (Love Is Like a Baseball Game & Cowboys to Girls.) But they are aren't really "novelty songs" at all. They are simply examples of the lyrical musical genius of young Black men from the inner city that would later manifest itself more fully with hip hop. But since they were from your neighborhood, you also knew that they were the absolute kings of down & dirty slow jams such as Together, Sad Girl, I Wanna Know Your Name, United and more.
3. The Intruders records are slammin, not only because of their street corner lyrics & doo wop harmonies, but also because of the music that plays behind them. That music is RAW FUNK, that also has a symphonic under current, punctuated with instruments like triangles, french horns & violins. Somehow this elegant, yet simple combination, sorta like that taste of sugar & salt in your mouth, when you put peanuts & mints in your mouth at the same time!! You don't realize it at the time, but what you are hearing on the Intruders recordings is the beginnings of what would later become known as MFSB
4. At the same time, some young men from Philadelphia, led by a brilliant singer/songwriter named Ted Mills are attempting to take the same concept (sweet soul + RAW FUNK) to the next level. Ultimately they would do exactly that during the 1970's with a string of hit records that burned up dance floors in disco's (with that now far more refined MFSB style FUNK) and at basement parties (with slow jams that would make you "grind so fine," that the heater didn't even need to be turned on in winter.) Songs like What's Come Over Me, Look Me Up, Spell, Summer Snow, Welcome To The Club, and many more in many ways became the symbol of ultimate crossover success for something called "Philadelphia Soul," with their smooth funk, masterful harmonies, smart lyrics and mind blowing raps.
Last night I imagined all of the above…
But when I opened my eyes, instead of being inside of a sweaty/crowded Philadelphia inner city ballroom, with about 200 – 300 local teenagers circa 1969, I found myself instead inside of a sweaty/crowded ballroom of a 3 star hotel in suburban Philadelphia with about 200 – 300 people aged 50 – 60.
However…
THE MUSIC WAS EXACTLY THE SAME AS WHAT ONE WOULD HAVE HEARD IN THAT INNER CITY BALLROOM IN 1969.
There are three reasons why that was the case….
1. The 10 piece band at it's core was well versed in PHILADELPHIA FUNK and supremely augmented with both HORNS & STRINGS, that one could be excused for thinking that MFSB itself was up on that stage.
2. The lead singer for the group "LOVE'S MAGIC" (Wilson Lambert – Blue Magic Tribute Group) sounded EXACTLY (and I do mean EXACTLY) like Ted Mills.
3. The lead singer for the group "PHYLIES INTRUDERS" (Tony Strong – Intruders Tribute Group) sounded EXACTLY (and I do mean EXACTLY) like Little Sonny.
4. I have seen and reviewed BOTH of these groups in the past on the Soul-Patrol.com website….
–Some of you will remember my review of the SPECTACULAR "Love's Magic" at this same venue last year
http://www.soul-patrol.com/soul/lovesmagic.htm) which earned them a 2011 Soul-Patrol.com "Best of" Live Performance Award as well as an appearance at the 2011 Soul-Patrol Convention, where some of you also saw/heard them perform live. Somehow they managed to turn in an even better performance last night.
— Some of you will remember my review of the Phillies Intruders from a couple of years ago in Baltimore
http://www.soul-patrol.com/soul/elgins.htm) They turned in an absolutely horrible performance (to tracks) that night. Last night in Exton, PA they were absolutely fabulous. "Mrs. Earthjuice" and I wondered how this could possibly be the same group that "stunk up the joint" in Baltimore a few years ago? Turned out that the group we had seen in Baltimore, not only performed to tracks, but also were without the services of their lead singer Tony Strong, so of course they hardly sounded like the "Intruders." Last night they redeemed themselves!
So what I had in front of me was something not a whole lot different than "Beatlemania"….
Remember the commercials for "Beatlemania???"
"NOT THE ORIGINAL ARTISTS, BUT INSTEAD AN INCREDIBLE SIMULATION…."
That is EXACTLY what occurred and transformed the 3 star Wyndam Springs Hotel in Exton PA last night, into THE EPICENTER OF CLASSIC SOUL MUSIC for at least one evening.
NOTE: not one time last night was there even the slightest inference that these in any way shape or form were "the original artists." In fact the OPPOSITE occurred. The fact that this was in fact a TRIBUTE was made quite clear in BOTH the advertising and during the performances.
And guess what…
THE AUDIENCE DIDN'T CARE
THEY ONLY CARED ABOUT THE MUSIC
& THE MUSIC WAS OFF THE HOOK!!!!
Of course we love the "original artists."
But…we also realize that a little thing called TIME, is NOT on the side of the "original artists."
BAD NEWS: 10 years from now, there will be very few of the "original artists" still performing.
GOOD NEWS: 10 years from now TRIBUTE ARTISTS like "LOVES MAGIC," "PHILLIES INTRUDERS," and the INCREDIBLE SIMULATION OF MFSB," will still be around.
(and God willing, so will I…)
As I have said in the past…
"GOD DIDN'T STOP HANDING OUT TALENT IN 1979"
(Black music really does have a future!!!!)
–Bob Davis
609-351-0154
Co-Founder www.soul-patrol.com
Blues, Hip Hop and Soul Music Director www.radioio.com
RIP – Johnny Otis, Etta James, Jimmy Castor, Bobby Purify, John Levy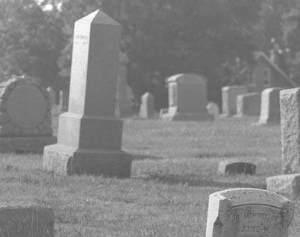 Editor's Note – This past week was a rough one if you are a fan of Black music. Johnny Otis, Etta James, Jimmy Castor, Bobby Purify, John Levy. Last week I was interviewed on WRKS (Bob Slade, Bob Pickett, Mtume – NYC), WRNB (Dyana Williams – Philly), Davey D (KPFA – Oakland), WRTC (Kevin Amos – Pittsburgh) and the American Urban Radio Network, to discuss the passing of these giants of Black music, with their listeners. I'd like to thank those folks for allowing me to come on their airways and talk with their listeners.
yeah….we have a LOT of artists passing away. This is a trend that ncan only accelerate, and there isn't verymuch that we can do about itb ut be sad, right?
Well, maybe not, here is an idea, that I would like you to try out…
DO ME A FAVA…..PROMISE YOURSELF THAT YOU WILL GO AND SEE YOUR FAVORITE ARTIST, PERFORM LIVE IN 2012, AND THAT WHEN YOU DO, TAKE A YOUNGER PERSON ALONG WITH YOU!!!! (I did it, as you will read in my concert review later, it will make you feel a whole lot better about things)
(& IF YOU DON'T HAVE A FAVORITE ARTIST, CONTACT ME VIA EMAIL AND i WILL SUGGEST ONE THAT YOU CAN ADOPT…)
Now take a look at this excellent essay by our friend ELP about the passing of these artists…(Bob Davis)
I know…I know….but…why is it important to say that the late and oh-so-great Johnny Otis was white? It seems to me that Mediterranean (Greek) is more a person of color (i.e. East Indian, Iraqi, Iranian, Afghani etc…NOT Mediterranean I know) than not. If he were black there wouldn't be ANY mention at all. I'm jes sayin…the man's greatness had little to do with his heritage as he was basically a non-white person anyhow. He swung with black folk and identified that way. I had no idea how much he touched and influenced. He's right up there with Baby Ray, Richard Penniman, Louis Jordan and Chuck Berry as the progenitors, the architects if you will of R&B/ Rock n Roll. Hope he's in the RRHOF! Peace go with you brother.
His passing is accompanied by the equally sad passing of one of his protege's Ms. Etta James. I heard Bob say that she's his fave singer of all time. While she's not mine there ARE some very unique and special aspects of her voice and singing style that are her signature and hers alone! She growls, groans and grunts completely 'out' of key, time and everything else whenever she wants. You see this woman REALLY expressed herself in and through her voice and her music. Her expressiveness gave her music a certain personality that only Re-Re came close to emulating but NEVER duplicated. Where Aretha and Gladys had a way of layin yo ass out Etta EMOTED alla dat in her various ad libs and voice inflections. The lyric was the lyric but she had free rein all around that. Drawing notes out for effect. Lettin other tones sweetly linger and ring in your ears so melodically as if lullabye-in you to sleep. Try as she did Janis Joplin never could do what Etta did with Take "Another Little Piece of My Heart." Both led tortured lives but Etta always seemed to stand over the nuked rubble as if to say: Here I stand MF!!!!! I HAVE SURVIVED!!!! Janis was more content to wallow in it and succumb to it. RIP Miss James!!!!!
And then Jimmy Castor earlier this week. A really deep brutha. What I knew of him initially was that he was part of that hip black-latin-conga-bongo thing that was happnin in the mid 60's that served as the springboard for the likes of Santana and that whole West Coast African/Spanish wave that swept the country into the 70's. See it all started with Joe Bataan. It was called Latin Soul or Boogaloo (Boogalu). It combined the most primal elements of doo-wop and R&B and married them to the African rhythms of the barrios and the ghettoes of Harlem and Newark and North Philly. Jimmy Castor did EXACTLY the same sort of thing with his work with Frankie Lymon and the Teenagers subbing for Frankie and serving as understudy. He wrote one of their biggest hits in Promise To Remember. But this Latin Soul thing was something else. No Mandrill, Osibisa, Cymande or any other early funk/roots acts would have been possible without this small but hugely significant piece of musical culture. No Salsa either. New Yorkers more than anyone remember the days when Puerto Ricans and Blacks gang warred and fought like dogs back in the day. But then like nowhere else these two subdivisions of basically the same ethnicity began to come together. First musically and then socially and politically. The music was as greasy as anything JB made but it also moved with a lil bit mo syncopation with that clave underscoring everything. Cornbread, hawgmaws and chit-ta-lins became a battle cry that was equaled only by 'I'll Never Go Back To Gawgia'! Jimmy Castor and Hey Leroy was smack dab in the middle of this. Cats like Joe Bataan, Joe Cuba, TNT Band and Pucho and the Latin Soul Brothers all made this music that was basically born on the stoop. When I was a kid cats used to do the doo-wop but many also got bongos and congas (the cheap studded head kind) that had to be tuned by heating over the burners on the stove or a can of sterno. This gave em that 'teacup' sound. Cats played sambas, guaguancoes and mozambiques (basic African hand drumming rhythms) on my steps until late or until the cops shooed em away. This is what made Jimmy Castor so special to me. The 1st place I saw him was at the Apollo and he tore the house up! He could've stopped right there and made a career out of that but instead he used the concept of ancient times, Genesis and the dawning of civilization to spawn a novelty act that HAD to be very influential to the Troutman clan. From Troglodyte through Bertha Butt and all of the slick, hard driving funk in-between Jimmy Castor became a monster in his own right. How bout Groove Gon Make You Move? It's Only Just Begun? Potential? These are all funk workouts SUPREME!!!!! If you were in a band one or all were worthy of your playlist just as much as Kool or JB or Sly.
The fact that he used FUNK as the vehicle for ALL of his crossover hits just verifies my argument that in order TO crossover you gotta take care of home FIRST. In other words you've got to DESTROY every living breathing thing around you and yours before anybody even cares that you're alive. That's how the BEST did it. Otis, JB, Kool, Wilson, Aretha had long since slain and left black folk for dead before the general populace even knew they were on the radar. Johnny Otis knew this and acted accordingly with self then Hank Ballard, Etta and Jackie Wilson.
Mr. Castor 'The E-Man' knew this as well and he milked it to DEATH. Really interesting cat. Job well done sir You go haid and rest now….we love you and will be missed dearly. Dat black hole gets deeper and wider…and we aint eeem a month into 2012! *flash*…just got mo sad news as Bobby Purify of James and Bobby/ I'm Your Puppet fame and Mr. John Levy has also passed away RIP all!
Hire A Band
Peace
LP
http://www.radioio.com/channels/classic-hip-hop/?rp=genre/hip-hop-soul
–Bob Davis
609-351-0154
Co-Founder www.soul-patrol.com
Blues, Hip Hop and Soul Music Director www.radioio.com
Etta James, is terminally ill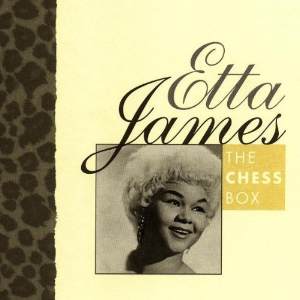 Sorry to have to report this news.
Many times I have been asked the question; "Who do you think is better, Aretha Franklin or Gladys Knight?" My answer to that question has always been:
ETTA JAMES
As I mentioned earlier, Etta James is probably by favorite female vocalist. So quite naturally I have spent the day immersed in her music. I went into my playlists from the RadioIO.com Blues and Classic RnB channels to compile the following playlist of 77 Etta James songs that I have been listening to all day today.
However as strange as this might sound, I have never really written much about her. After listening to these 77 songs, I have finally figured out why that is. You see, there really isn't much for me to say about Etta James. For me, she really does say it all with her music. I couldn't possibly have anything to add.
However I will add the following. Many people have written to me over the years asking me to give them a sort of definitive list of R&B songs that they should have in their collection. Of course my response is usually two fold:
1. I don't believe in lists.
2. I don't collect music, so I have no idea what to tell you that you should collect.
However I will break my rule today, just for Etta James 🙂
I would suggest that if you are a person who is trying to compile a serious collection of "Black music," that if you don't have at least half of the songs in the following list, then you have probably missed the point and you should probably rethink your "Black music collection."
I suppose that some of you might be getting one of those new tablets from Amazon during this holiday season? You might want to give this list of songs to whomever is getting you that device and ask them to fill up the device with these songs before then deliver your device….
Etta James (I Don't Need Nobody To Tell Me) How To Treat My Baby
Etta James A Sunday Kind of Love
Etta James All I Could Do Is Cry
Etta James All the Way Down
Etta James Almost Persuaded
Etta James At Last
Etta James At Last (Live)
Etta James Baby What You Want Me To Do (Live)
Etta James Born On The Bayou
Etta James Born Under a Bad Sign
Etta James Cheatin' in the Next Room
Etta James Come Back Baby
Etta James Damn Your Eyes
Etta James Do Right Woman, Do Right Man
Etta James Don't Cry Baby
Etta James Don't Get Around Much Anymore
Etta James Don't Let My Baby Ride
Etta James Don't Lose Your Good Thing
Etta James Fire
Etta James Good Rockin' Daddy
Etta James Gotta Serve Somebody
Etta James Hawg For Ya
Etta James Here I Am (Come and Take Me)
Etta James Hoochie Coochie Gal
Etta James Hound Dog
Etta James I Don't Want It
Etta James I Got You Babe
Etta James I Just Want to Make Love To You
Etta James I Want to Be Loved (But Only By You)
Etta James I Want to Ta-Ta You Baby
Etta James I Worship The Ground You Walk On
Etta James I'd Rather Go Blind
Etta James If I Can't Have You
Etta James If You Want Me to Stay
Etta James I'll Take Care of You
Etta James I'm Gonna Take What He's Got
Etta James Inner City Blues (Make Me Wanna Holler)
Etta James It Hurts Me So Much
Etta James I've Been Loving You Too Long
Etta James I've Gone Too Far
Etta James Just A Little Bit
Etta James Let's Straighten It Out
Etta James Life, Love & the Blues
Etta James Lover Man (Oh, Where Can He Be?)
Etta James Miss You
Etta James Misty
Etta James My Dearest Darling
Etta James My Mother in Law
Etta James Prisoner of Love
Etta James Pushover
Etta James Rhymes
Etta James Running Out of Lies
Etta James Security
Etta James Slow and Easy
Etta James Something's Got a Hold On Me
Etta James Sookie Sookie
Etta James Spoonful
Etta James Steal Away
Etta James Stop The Wedding
Etta James Stormy Weather
Etta James Take It To The Limit
Etta James Tell Mama
Etta James The Love Of My Man
Etta James The Love You Save (May Be Your Own)
Etta James The Man I Love
Etta James The Same Rope
Etta James The Sky Is Crying
Etta James The Wallflower (Dance With Me Henry)
Etta James Trust In Me
Etta James Try A Little Tenderness
Etta James Walking The Back Streets
Etta James Watch Dog
Etta James Whatever Gets You Through The Night
Etta James W-O-M-A-N
Etta James You Got It
Etta James You Took It
Etta James You're Gonna Make Me C
–Bob Davis
609-351-0154
Co-Founder www.soul-patrol.com
Blues, Hip Hop and Soul Music Director www.radioio.com
RIP – Vesta, Sylvia Robinson and now Marv Tarplin! Wow!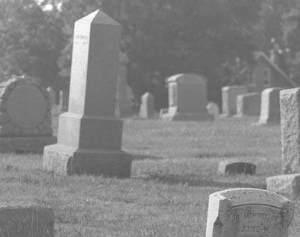 Editor's Note: They say that "it comes in three's." We have lost 3 major figures in the history of Black music in the past few weeks and we certainly want to make note of that. Sylvia Robinson and Marv Tarplin both should have been inducted into the Rock n' Roll Hall of Fame during their lifetimes. How ironic that their passing occurs during the same week that this years nomanie's for the RRHOF are announced and once again the names of Sylvia Robinson and Marv Tarplin are excluded. Hopefully that will be rectified soon. Vesta will perhaps be best remembered most by "what, coulda, shoulda been." Read ELP's essay below…(Bob Davis)
Vesta, Sylvia Robinson and now Marv Tarplin! Wow!
Vesta a bad girl in her own right made her transition last week and it sure seemed weird. My two faves were Once Bitten Twice Shy and Sweet, Sweet Love. Aside from the obvious Chaka Khan references she really was a witty and talented individual. I believe she suffers with or from Larry Holmes syndrome…the eternal numero DOS, following Muhammad Ali. Somehow her stars got a little crossed with Chaka but once she kicked into her own things got great real fast. A GREAT singer and easily one of the last of her ilk.
Sylvia? She co-invented hip-hop for God's sakes! And to be honest HER version was much more musical than Russell Simmons. Russell was into the 'sonic boom theory' school of thought. That noise you hear behind Run DMC is really how he wanted to do it all. When hip-hop first jumped off it actually was hip-hop MUSIC and rap. The Sequence (feat. Angie Stone), Kurtis Blow, Sugar Hill Gang all sang over band recorded music. Run DMC, The Beasties and a couple others employed the 'sonic boom' thing. Later on she overlaid it into their JB samples. At any rate Sylvia's was more musical and thankfully then has enough nostalgic content that it might save hip-hop somewhat from the desolateness of the black hole we've been kickin around lately. That stuff actually could be placed right beside Rick James and the best of 80's funk. See? THAT'S what was SUPPOSED to happen with hip-hop…ushering in a BETTER Neo Soul but it didn't really happen that way. Anyway Ms. Robinson was to me gorgeous and the combination of her lusty, bawdy, rubenesque figure and the sighing and cooing of Pillow Talk always took me very close to the edge. By the time Donna came along we were more than ready because of Sylvia and that other recorded screw-fest J'taime. Yall forgot that one eh? Janet Jackson also has a whole career's worth of this for which to thank Sylvia. But Pillow Talk (like Sexy Mama) holds a whole new interest for me today. The groove on this thing is UNSTOPPABLE! That pounding Lets-stay-together-Al Jackson-Native-American rolling drum pattern and the chords layered in such lovely fashion make this tune good eatin indeed! I LOVED me some her. Great pioneer of GREAT Black music. Peace To Her and Vesta.
Marv Tarplin is really the sound of America all by himself. He too is the co-creator of a whole genre and style of music. His guitar playing became the standard AND trademark of the Motown Sound. He was in but also above and beyond the Funk Brothers. He was like a Thom Bell. He was a pioneer, co-creator, musician, composer, producer and any and everything both Smokey AND Berry did as far as the recorded music was concerned. This cat was a genius. I trust that his family and descendants are well taken care of and that those who are in that charge properly maintain his legacy for years to come. Ditto for Sylvia and Vesta.
–ELP56
–Bob Davis
609-351-0154
Co-Founder www.soul-patrol.com
Blues, Hip Hop and Soul Music Director www.radioio.com
RIP – Smokin Joe Frazier & Heavy D (Death & Taxes)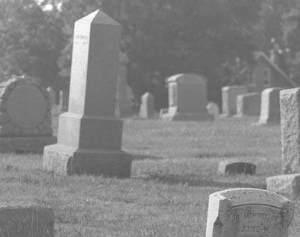 Editor's Note: We can't let this week pass without saying what a terrible week it has been for Black males. We have seen the conviction of Dr. Conrad Murray (he surely is not the only person guilty?), We have seen the mis-adventures of Repuli_Coon Herman Cain, We have seen the the exposure of what I will call "Pat-er-no Isim" at Penn State University (How much ya wanna make a bet that most of the victums will turn out to be little Black boys?) and then finally the passing of Smokin' Joe Frazier and Heavy D. Read ELP's essay below…(Bob Davis)
What with alla da political content round dese heah parts I'm thinking we might be missing the point in some ways. First of all my condolences to the families of Joe Fraizer (whom I know pretty well) and Heavy 'D' (Dwight Myers- whom I don't). Both had very deep musical backgrounds. Smokin Joe aside from being THE boxing icon of Philly (don't get it twisted…most REAL Philly folk love, worship,adore and idolize 'The Champ'), Mr. Fraizer ALWAYS had a band and a latent interest in being somewhat of a soul singer.
Remember Joe Fraizer and The Knockouts? To some that was a joke which included the old Miller Lite commercial using him as it's living punch line .Personally I used to think it was swingin (no pun intended). All black. All Philly. REAL ROCKY stuff. The iniquities and improprieties of 'Rocky', that damned statue and Rock as icon that represents all it does in light of Frasier, Monroe, Shavers, Watts and so many REAL examples of the inimitable persevering-against-all-odds spirit are subjects for another day, place and time. What many don't know is that this was a very serious band that worked consistently and were paid well.
I've had sporadic encounters this way with Mr. Fraizer over the years. I can tell you that he loved to sing Mustang Sally. He used to tear that and many tunes like it UP! Nobody ever mistook him for the next coming of Wilson Pickett or anything but he was beloved in Philly. He's right up there with if not at the head of the Iverson, Barkely, Dr. J, Cunningham, Chamberlain, Hopkins class of Philly sports superheroes. I'm not going to get into the political interracial psychobabble here. Let's just let this marinate for a minute. Smokin Joe will be missed.
Dwight 'Heavy D' Myers is the 2nd death in these 24 hrs. I'm sure there will be a third. Isn't there always? Mr. Myers is significant because he capitalized on and in so doing utilized BEST the sub-hip-hoppian genre/niche called New Jack Swing.
Originated by Teddy Riley by combining certain elements of James Brown funk (what else?), much percolating yet driving grooves and most notably an emphasis on lyrical rhythm. In short this was some of the best of rapping on the beat. JB was king naturally but in this newly manufactured funk re-imagining nobody did it better. It got so his signature became 'bun-diddly-diddly-dee…the overweight lover in the house…Heavyyyyyyy D d-d-d-d (repeated infinitely to fade). He danced and he rap/sang. He often used a band and was in my opinion one of the best at what he did. He made rap fun and most importantly danceable. The Jacksons among others loved him! Janet's It's Alright With Me is THAT much mo happnin because of 'D's rap in the middle.
Anyway I really dug this cat, his style and presentation. His class and overall sensitivity made his transition into acting smooth and his work enjoyable. Cider House Rules and a recurring role on Boston Public immediately come to mind .I followed him on Twitter and amidst all of the flotsam and jetsom of cyber chatter his was a calm voice of reason, highly developed consciousness, spirituality and love. A good brother indeed.
You'll git yo brain shook
to money took
an yo name in the undertaka's book.
-Joe Frasier.
Peaces go with you brothers.
–ELP56
One more note on the brotha from "Money Earnin Mt. Vernon"
I dug his music.
On Classic Hip Hop @ RadioIO.com we have 17 songs by Heavy D & the Boyz in the rotation…
http://www.radioio.com/channels/classic-hip-hop/?rp=genre/hip-hop-soul
Heavy D & the Boyz – The Overweight Lovers in the House
Heavy D & the Boyz – Mr. Big Stuff
Heavy D & the Boyz – Don't you Know
Heavy D & the Boyz – We Got Our Own Thang
Heavy D & the Boyz – Somebody For Me
Heavy D & the Boyz – Truthful (Untouchable Mix)
Heavy D & the Boyz – Gyrlz, They Love Me
Heavy D & the Boyz – Who's the Man? [Jeep Bass]
Heavy D & the Boyz – Is it Good to you
Heavy D & the Boyz – You Can't See What I Can See
Heavy D & the Boyz – Got Me Waiting
Heavy D & the Boyz – Now That We Found Love
Heavy D & the Boyz – Nuttin' But Love
Heavy D & the Boyz – Black Coffee
Heavy D & the Boyz – Big Daddy
Heavy D & the Boyz – On Point
Heavy D & the Boyz – Just Coolin' (With Levert)
RIP
Check it out…
http://www.radioio.com/channels/classic-hip-hop/?rp=genre/hip-hop-soul
–Bob Davis
609-351-0154
Co-Founder www.soul-patrol.com
Blues, Hip Hop and Soul Music Director www.radioio.com
Event Review: Gamble and Huff 40th Anniversary @ The Dell East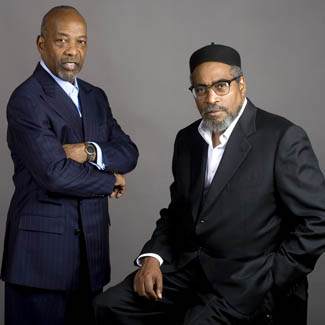 Editor's Note: Be on the lookout for a brand new release from the great Mr. Leon Huff coming soon from Mr. Leon Huff, who told us all about it at this event. Also check out the new internet radio station from Gamble & Huff called TSOP Soul Radio (http://www.tsopsoulradio.com) – Bob Davis
As alluded to in a previous post about a little more than a week ago The Gamble and Huff machine known as Philadelphia (Philly) International records celebrated it's 40th anniversary. The party was located at The Dell Entertainment Center located at 32nd and Ridge aves. in North Philly. There was also a subsequent concert following the small intimate gathering of PIR intelligentsia and close friends and family.
WDAS' own Patti Jackson served as mistress of ceremonies for both the reception and concert.
Many of PIR's biggest names were on hand including Russell Thompkins Jr., broadcaster Emeritus of Philly black radio/tv journalists (and one of very few survivors from the pioneering breakthrough days of early black representation in Philadelphia TV news reporting) Ms. Trudy Haynes, Dexter Wansel, Bunny Sigler, one of my favorite drummers of all time Mr. Earl Young, hit songwriter Ms Cynthia Biggs, ageless wonder Ms Dee Dee Sharp-Gamble, SP's own Billy Paul and his lovely wife Blanche, Kenny Gamble and Leon Huff, and many many more-far too many for this writer's addled memory banks. The Amazing Grace Little regaled us with song along with a nice harmonizing group of younguns from Camden N.J. In my opinion Ms. Little almost deserves an Unsung episode of her own. Possessor of one of the most magnificent voices in the PIR catalogue Grace Little unfortunately suffers from coming on the scene during the waning years of the label's success. It was extremely hot yet a great time was had by all.
As the reception wound down we all adjourned to the amphitheatre of the Dell Entertainment Center for a concert featuring the beautiful Ms. Shirley Jones of the Jones Girls,the still-SANGIN-her-ass-off-after-all-these-years Ms. Jean Carne,Poogie's version of The Delfonics,Russell Thompkins Jr and the New Stylistics and smoothie supreme The Iceman hissef Mr. Jerry Butler.
On this night (which incidentally proved to be a precursor of sorts to The Soul Patrol Convention) the stars shone brightly in the city of brotherly love.
Hire A Band
Peace
LP
–Bob Davis
609-351-0154
Co-Founder www.soul-patrol.com
Blues, Hip Hop and Soul Music Director www.radioio.com
NYC: Review: Park Central Hotel 11/13/2010 – Steve Arrington + Jocelyn Brown + Skyy + Double Exposure + Bow Legged Lou + Persuaders (the music, the people and the one)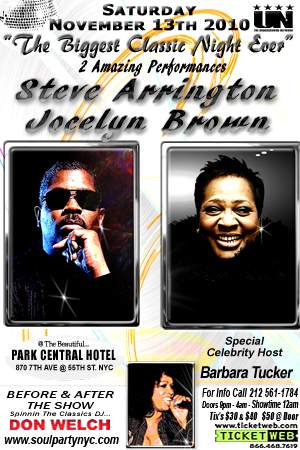 First off let me start off with a few statements…
1. BLACK CULTURE IS NOT FOR SALE
2. AS MUCH AS BLACK PEOPLE WANNA KEEP TRYING TO GIVE IT AWAY, OTHER'S STILL CAN'T HAVE IT
3. WHEN BLACK CULTURE (THE REAL BLACK CULTURE) IS ON DISPLAY THERE IS NOTHING MORE BEAUTIFUL
4. SO I CAN UNDERSTAND JUST WHY OTHERS WANT IT SO BADLY…
There is almost something that is spiritual & re-generative about Black Culture. There have been volumes written about it, but it is something that is so elegant that it really can't be described in words. It needs to be experienced in it's RAWEST form and has to be under the 100 PERCENT CONTROL OF IT'S ORIGINATORS in order for it's true power/spirituality to be duplicated, even for only a few hours.
These types of events are truly important and when they occur, you need to participate because you need to have the essence of that power/spirituality in your life in order to help you to maintain perspective and to assist you in gathering the strength that is required in order to merely survive in today's society.
BIG UP'S to Don Welch for recognizing the absolute need for these type of events and for continuing to do them in the face of obstacles no numerous and unsavory to mention here in this space. As you know Don is one of several different promoters who are a part of Soul-Patrol that we work with on these type of events and it is our pleasure & honor to do so!!!
Here is a summary, I will write more later…(maybe….lol)
THE MUSIC:
A super rockin non stop master mix of Classic Soul/Hip Hop/Disco/Funk that will entice you to go out on the dance floor and the an hour later asking yourself how you could have possibly have been on the dance floor for an entire hour.
Live performances from Steve Arrington, Jocelyn Brown, Ladies of Skyy, Double Exposure, Bow Legged Lou (of Full Force), Tony Riley of the Persuaders All were in fine voice, performed their greatest hits and worked the crowd into a different level of frenzy, just by virtue of the fact that they were there.
THE PEOPLE:
The kind of people who were in the house are the folks that you have seen me refer to here before as "mah people." When "mrs. earthjuice' and I first walked in, I thought that the night might just be a bust. Around midnight when I surveyed the crowd it was packed. I know that the ballroom at the Park Central holds 1,400, but I really don't know how many were there, but the huge dance floor was a sweatbox. I know that for a fact, cuz I was right in the middle of that dance floor. They were all "cleaner then the board of health," primed, primped and ready to roll. They were "average Black Americans," the kind that you don't see on TV, but are the absolute back bone of the REAL Black community. They are Bus Drivers, Teachers, Construction Workers, Postal Employees, etc. Some are people I have known & partied with for 30 years and some I met for the first time last night.
THE ONE:
Whenever I see right wing pundits on TV describing the demographic make up of the "Tea Party," their descriptions are all the same. They always say "just a bunch of average americans from all walks of life, who are fed up with the current political/economic system who seek to return to the principles of the founding fathers."
I don't buy that baloney for one second, however…
That description is actually on point for describing the PEOPLE & more importantly THE VIBE of the event last night @ the Park Central Hotel in NYC. It wasn't simply about "participation." It was also about taking the power/spirituality and harnessing it for purposes that go well beyond anything that happened at the event.
It's about not settling for mediocrity and striving for excellence in every facet of our lives. When the slaves who first started gathering in Congo Square for afternoons of singing and dancing, creating what we call today "Black Culture" (really American Popular Culture) they did so with a purpose and they did so being on THE ONE with each other.
That is EXACTLY the same purpose that was served by last night's event @ thee Park Central Hotel in NYC on a mild November Saturday night.
It was the NYC version of "congo square," that I have been a participant in for damn dear 40 years….LOL
And I was happy to be there with "mah girl" to catch some of that vibe…
–Bob Davis
609-351-0154
Looking For The Golden Days of AM Radio? (you are just one click away from it!!!!)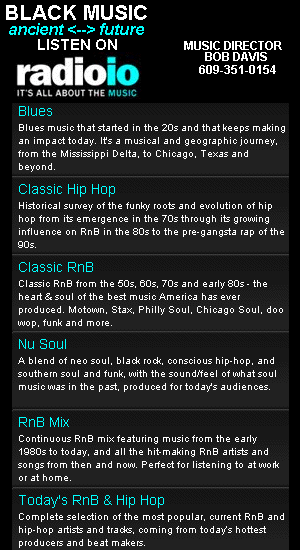 Anyone here remember listening to music on AM Radio????
Over on RadioIO,com I am responsible for programming many different types of Black music channels. However two different channels (Classic RnB @ RadioIO.com & 1950's/1960's Rock @ RadioIO.com) that are specifically designed to somewhat mimic AM Radio stations of the past. Needless to say, I have a blast programming these channels. If you are into the "nostalgia" of the days of AM Radio, I think that most everyone here, who is into "nostalgia" will have a blast listening to both of these channels.
–Classic RnB @ RadioIO.com: It is specifically modeled on both WWRL & WNJR of the 1950's – 1980 (http://bit.ly/1fn5cW
The Classic RnB channel just recently passed the 3,000 song mark in it's music library and it is one of the top rated stations on the RadioIO service. It's got a hardcore following of fans here in the United States and surprisingly international following.
Here is a quote from an email that I got yesterday: "You're groovin my office world here at the newspaper (Vancouver Sun) in British Columbia, Canada." Based on the email I get from listeners, this channel gets most of it's listener ship from office workers and from people listening on mobile devices.
This channel has a "deep & wide" playlist that reflects the diversity in Black music that was a key feature of the classic AM stations located "on the far right hand side of the dial."
One key difference in what I do on this channel and the way it actually was on AM radio of the past, is that each hour I schedule one live song. It could be from Little Richard, Sam Cooke, Ohio Players, Isley Brothers, Sam Cooke, James Brown, Miracles, etc. I do this so that the station always sounds fresh and never stale.
Here is a List of Recent Updates To Classic RnB @ RadioIO.com:
Chee-Chee & Peppy – I Know I'm In Love
Clarence Carter – Slip Away
Earth Wind and Fire – Serpentine Fire-Saturday Nite-Can't Hide Love-Reasons (live)
Exciters – Tell Him
Five Stairsteps – From Us To You
Five Stairsteps – Pasado
Flamingos – Boogaloo Party
Grover Washington Jr – Soulful Strut (live)
Ike and Tina Turner – Proud Mary
Ike Turner & His Delta Cats – Rocket 88
Jay & the Techniques – Keep The Ball Rollin'
Jessie Hill – Ooh Poo Pah Doo
Little Richard – Ain't That a Shame-I Got a Woman-Tutti Frutti (live)
Little Willie John – Fever
Marvelettes – Beechwood45789 (live)
Marvelettes – Playboy (live)
Marvelettes – Someday, Someway (live)
Marvelettes – Strange I Know (live)
Marvelettes – Tossin' and Turnin (live)
Ohio Players – O-H-I-O (Live)
Ohio Players – Fire (Live)
Ohio Players – Love Rollercoaster (Live)
Ohio Players – Skin Tight (Live)
Otis Redding – (I Can't Get No) Satisfaction (live)
Otis Redding – I've Been Loving You Too Long (live)
Otis Redding – My Girl (live)
Otis Redding – Respect (live)
Otis Redding – Shake (live)
Screamin Jay Hawkins – I Put A Spell On You
Shorty Long – Devil with the Blue Dress
Sly and the Family Stone – Everyday People + Dance To The Music + Sing a Simple Song + Hey Music Lover + Higher (Live on Ed Sullivan)
Thurston Harris – Little Bitty Pretty One
Check it out and let me know what cha think: http://bit.ly/1fn5cW
–1950's/1960's Rock @ RadioIO.com: It is specificly modeled on WINS & WMCA of the 1950's – 1970 (http://bit.ly/7fdjeh
This channel is mis-named. It should be called 1950's/1960's Rock n' Roll. It is designed to be a hard core 1950's/1960's Rock n' Roll station that explores the roots of rock n' roll. This channel only has about 1,200 songs in it's music library, so it's still evolving. The real trick here is to make sure that I keep out as much of the pop music and middle of the road music as possible that was played on stations like WINS & WMCA. That means that I have to be something of a "rock n' roll purist" in programming the station.
One really interesting about listening to this channel this is that the 1950's music sounds "blacker" and the 1960's music sounds "whiter." That shouldn't come as a surprise since in the 1950's Rock n' Roll music was something that was primaraly created and consumed by Black Americans. This later changed during the 1960's, which is a topic that I go into much deeper in my "Evolution of American Popular Music" seminar (that was a commercial folks…..LOL.) Therefore you will hear sets where a song by Big Mama Thornton, is followed by a song from the Beach Boys followed by a song by Sam Cooke, followed by a song by Sly & the Family Stone, followed by a song by Bo Diddley, followed by the Yardbirds.
People who listen to it love it. In fact I have had several listeners tell me that they like it so much that they have stopped listening to the streams of WCBS-FM in favor of listening to 1950's/1960's Rock @ RadioIO.com. The other thing that has recently occurred is that more and more commercial outlets (Restaurants, Supermarkets, Shopping Malls, etc.) So if you are out & about and you are hearing some good 50's/60's music playing, there is a possibility that you may be listening to my handiwork 🙂
Here is What A Typical Hour of 1950's/1960's Rock @ RadioIO.com Sounds Like:
Creedence Clearwater Revival – Susie Q
The Ventures – Walk Don't Run
Elvis Presley – All Shook Up
Harold Dorman – Mountain Of Love
Bob Dylan – Like A Rolling Stone
The Flamingos – Boogaloo Party
Bobby Fuller Four – I Fought The Law
James Brown – Prisoner Of Love
Chuck Berry – Rock & Roll Music
Danny & The Juniors – At The Hop
Little Richard – Tutti Frutti
The Fiestas – So Fine
Bobby Lewis – Tossin' And Turnin'
Big Maybelle – 96 Tears
Booker T And The MG's Green Onions
The Olympics – (Baby) Hully Gully
Box Tops – The Letter
Ike & Tina Turner – Proud Mary
Beach Boys – Help Me, Rhonda
Thurston Harris – Little Bitty Pretty One
Byrds – Mr. Tambourine Man
Big Joe Turner – Corrine Corrina
Stevie Wonder – Uptight
Gladys Knight & The Pips – Letter Full Of Tears
Cannibal And The Headhunters – Land Of 1000 Dances
Betty Everett – You're No Good
Capitols – Cool Jerk
Sonny & Cher – Baby Don't Go
Beatles – Can't Buy Me Love
Edwin Starr – Stop Her On Sight (S.O.S)
Elvis Presley – Hound Dog
Denise LaSalle – Trapped By A Thing Called Love
Fats Domino – Walking to New Orleans
The Flamingos – Nobody Loves Me Like You
Ray Charles – What'd I Say
Bobby Darin – Queen Of The Hop
Sam and Dave – Soul Man
The Olympics – Big Boy Pete
Booker T And The MG's – Time Is Tight
Little Walter – Last Night
Check it out and let me know what cha think: http://bit.ly/7fdjeh
Personality on AM Radio:
In many ways this was the most important aspect to listening to the great AM radio stations of the past like WWRL, WNJR, WINS, WMCA, etc.
In my mind, the people who were the DJ's on these stations always felt more like "friends" than anything else. Their voices not only represented the radio station but also represented the lifestyle and culture of the listener. These people are what made AM radio the very center of life in the Black community and to a lesser extent in the white community during the 1950's, 1960's and 1970's.
So it wasn't just about the music. It was about the sense of community that these stations created, that is burned into the memories of people who had the good fourtune to make listening to these stations a major part of their daily routines.
Recently I attended a memorial service for the late/great Hank Spann of WWRL in NYC. In attendance were all of the former DJ's of the station who are still here with us. Also in attendance were former DJ's from WLIB, WBLS, and WRKS. I looked around the room and saw Jeffrey Troy, Bobby Jay, Vy Higgenson, Gary Byrd, Vaughn Harper, Ken Webb and more. Most all of them had also done time with WWRL as well.
For me it was like being a kid in a candy store. Even more thrilling for me was as I walked around talking with them, that all or most of them are also subscribers to the Soul-Patrol Newsletter and had some very nice things to say to me with respect to what I am doing on both Soul-Patrol and on RadioIO.com. Several told me that in their opinion, we are doing an excellent job of keeping the spirit and the substance of WWRL alive. Nothing could have made me happier to hear those type of compliments coming from some of the very same people that I had admired so much as a kid, listening to them on AM radio.
As much as I admire them all, I do not try to emulate any of the personalities of any of these classic DJ's on either Soul-Patrol or RadioIO. Not only would that be impossible, but it would also be fraudulent.
On the two RadioIO.com "AM Stations" (Classic RnB & 50's/60's Rock) that I manage, I suppose that I do talk about some of the same things that people like Frankie Crocker & Murray The K might say during the short 20 second commercial's & promos that I do. However I would never try to sound like either one of them. That would be impossible.
What I do try and do is to inject my own personality into the programming and I think that it makes a big difference to the listeners, based on what they tell me.
Of course I am quite biased and I think that both of these stations do a superior job of what they are intended to do. If you missed out on the glorious heyday of AM Radio or you just miss AM radio, take a listen and let me know what cha think?
–Classic RnB @ RadioIO.com – http://bit.ly/1fn5cW
–1950's/1960's Rock @ RadioIO.com – http://bit.ly/7fdjeh
–Bob Davis
609-351-0154
Co-Founder www.soul-patrol.com
Blues, Hip Hop and Soul Music Director www.radioio.com
PRESS RELEASE: Mighty Sam McClain & "Love Duets" on YouTube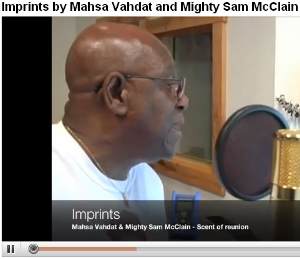 This is a Press Release, however if you are a lover of good….I MEAN GREAT SINGING, then you owe it to yourselves to check out this material from our friend Mighty Sam McClain, teamed up with Iranian singer Mahsa Vahdat. Check out the links below and I guarantee that what you find when you get there will bring a smile to your face…–Bob Davis
Please visit these sites on YouTube to listen to Mighty Sam's newest project recorded at Cedar House Sound and Mastering in Sutton, NH.
This is Mighty Sam McClain as you have never heard him before. "Scent of Reunion — Love Duets Across Civilizations" is now available in Europe at http://www.kkv.no and will be available in the US in January 2010. Downloads may be had soon at http://www.valleyentertainment.com
http://www.youtube.com/watch?v=8HMA97Bnf6Q
and
http://www.nme.com/awards/video/id/lbvlx-5eLoc/search/vahdat
Here is a link to a thorough, in-depth and insightful interview / review of this outstanding CD:
http://thebluegrassspecial.com/archive/2009/october2009/bordercrossingoct09.php
Let us know what you think and remember that his newly released "Betcha Didn't Know" is available nation-wide and at http://www.mightysam.com
–Bob Davis
609-351-0154
PHILLY: CAMEO-PARKWAY RECORDS REUNION SHOW, feat: Charlie Gracie, Dee Dee Sharp, the Orlons and Tymes @ Cannstatter's Crystal Ballroom. Sat. February 13th 8:00pm – 11:30pm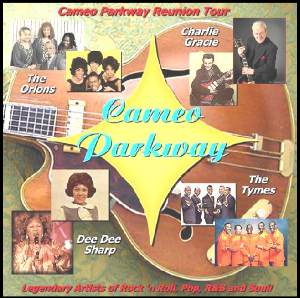 Listen to the music of the 50 's &60 's with the songs like …Butterfly, 99 Ways, Mashed Potato, The Bird, The Wahtusi, South Street, So Much In Love, Wonderful, Wonderful, Miss Grace and all with live music from two incredible back-up bands @ Cannstatter's Crystal Ballroom. Sat. February 13th 8:00pm – 11:30pm (call 215-983-5200, for info)
Charlie Gracie, Dee Dee Sharp, the Orlons and Tymes…all sold millions of discs in the late 1950s and early 60s-and all contributed to making the Cameo-Parkway label the nation's largest independent record company in the nation from–1957 through 1963. All of them continue to tour nationally and internationally and still enjoy a global fan base.
Charlie Gracie's hits Butterfly (#1), Fabulous (#16), Ninety Nine Ways (#11) got the label off the ground in 1957 and '58. He had 5 titles reach the British Top 20 as well, including: Wandering Eyes, I Love You So Much It Hurts and Cool Baby. Charlie's new cd with guest artists–Graham Nash, Peter Noone, Al Kooper Keb Mo and others will be out in the spring of 2010.
Dee Dee Sharp had 5 monster top 10's in the early 60s: Mashed Potato Time, Gravy, The Bird, Ride and Slow Twistin' with Chubby Checker. She also scored chart placings in the late 70s and early 80s when the Philly Soul sound ruled the airwaves.
The Orlons and Stephen Caldwell carved up the Top 10 as well with The Wah Wahtusi, South Street, and Don't Hang Up. Other Top 20 hits followed: Crossfire and Not Me.
The Tymes reached # 1 with So Much In Love and followed with Wonderful Wonderful (#7) , Somewhere (# 19), You Little Trust Maker (#12) and the British #1, Miss Grace
JOIN US FOR THIS HISTORIC SHOW!
Saturday Feb 13 th 8pm to 11:30pm
Cannstatter 's – 9130 Academy Road – Philadelphia, PA 19114
Tickets $35.00 Each, All seats reserved, Meet & Greet 7:00pm to 7:45pm
Tables can be reserved for 10 people
Full Dinner is available from 5:30pm in the main dining room, Price is $15.00
(pay when you get there)
For Tickets please send a check and a self addressed stamped envelope to:
Digi – 3580 Progress Drive,Unit J -1 – Bensalem,PA 19020
DigiConcerts.Biz or 215-983-5200
Statement from Marshall Thompson of the Chi-Lites on the passing of Robert "Squirrel" Lester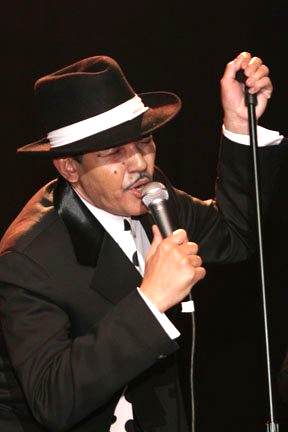 Marshall Thompson, leader of The Chi-Lites, mourns the loss of his partner, Robert "Squirrel" Lester. Squirrel was an original member of The Chi-Lites. They have been sharing the stage together for the past 50 years and were about to celebrate their 50th Anniversary.
Today I am mourning the loss of my dear partner and friend, Robert "Squirrel" Lester. He and I have been performing together for the past 50 years and now I am facing the reality that my friend has left me behind. I pray for peace to his family, friends and to each of you. I also ask that you include me in your prayers as I attempt to accept his passing, knowing that after a short illness, he is no longer suffering and has made his final journey. He will remain in my heart and can never be replaced.
Funeral arrangements for Squirrel are the following:
His body will lie-in-state all day Wednesday, February 3, 2010 from 12:00 noon at the Harold Washington Cultural Center, 47th and King Drive, Chicago, IL.
Funeral Services will be held on Thursday, February 4, 2010. The service will be as follows: Family hour – 11:00 a.m., funeral at 12:00 noon at Third Baptist Church of Chicago 1551 West 95th Street (95th and Ashland) Chicago, Illinois 60643. Phone (773) 445-8500. Fax (773) 445-2957. Interment to follow immediately after services. Repast to follow in the church ballroom.
If you plan to attend either day, please advise as I am attempting to reserve seating for all artists/personalities and media staff. Flowers, cards and telegrams can be sent to Minor-Morris Funeral Home, 1018 West 79th Street, Joliet, IL 60433 – 815-723-1283.
Please keep his family members and The Chi-Lites in prayer. Squirrel is survived by his wife, Louise; 9 children, his mother and 3 sisters. .
–Marshall Thompson, leader of The Chi-Lites.

CHI-LITES LIVE: Are You My Woman, More Power To The People, Lonley Man, I Want To Pay You Back, Stoned Out Of My Mind, You Don't Know My Name, Letter To Myself, Oh Girl, Have You Seen Her, Low Key
LOW KEY: Low Key, Still In My Head, Hold On To Your Dreams, Sly, Slick and Wicked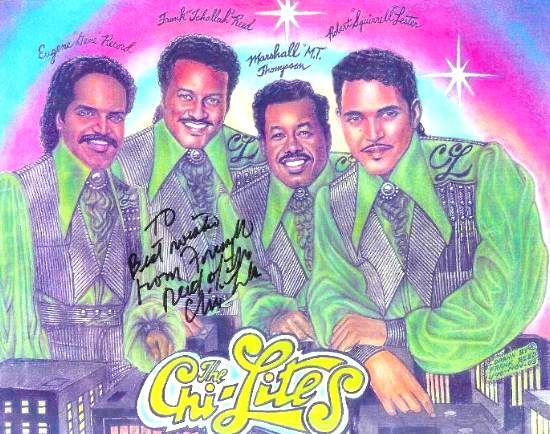 R.I.P – "Teddy Bear" March 26, 1950-January 13, 2010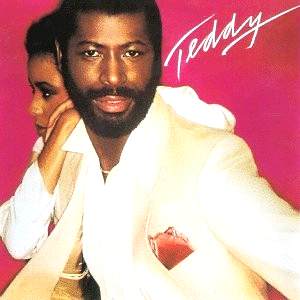 The official public viewing will be held Friday, Jan. 22 at 10 a.m. at Enon Tabernacle Baptist Church, 2800 West Cheltenham Ave., Philadelphia, PA 19150. The funeral will be held Saturday, Jan. 23 at 10 a.m., also at Enon Tabernacle Baptist Church. Internment will follow at West Laurel Hill Cemetery, Bala Cynwyd, PA.
The family is asking that in lieu of flowers, donations be sent to The Joan & Teddy Pendergrass Memorial, P.O. Box 382, Gladwyne, PA 19035..
(bio from Wiki)
Theodore DeReese "Teddy" Pendergrass, Sr. (March 26, 1950 – January 13, 2010) was an American R&B/soul singer and songwriter. Also known by the nicknames Teddy P, TP, or Teddy Bear, Pendergrass first rose to fame as lead singer of Harold Melvin & the Blue Notes in the 1970s before embarking on a successful solo career at the end of the decade.
Early life
Teddy Pendergrass was born to Ida Geraldine Epps and the late Jesse Pendergrass (murdered in 1962), who left when Pendergrass was young and was not a part of his life. He was a student at the old Thomas Edison High School for Boys in Philadelphia. However, he dropped out[3] in the 11th grade to go into the music business. According to author Robert Ewell Greene, Pendergrass was ordained a minister as a youngster. Later he was to become a drummer for a band, and later lead singer. The church was his initiation for talent and eventual success.
Career
Pendergrass's career began when he was a drummer for The Cadillacs, which soon merged with Harold Melvin & the Blue Notes. Melvin invited Pendergrass to become the lead singer after he jumped from the rear of a stage and started singing his heart out. Months later the group signed with Gamble & Huff on the then CBS subsidiary Philadelphia International Records in 1972. The Blue Notes had hits such as "I Miss You," "Bad Luck," "Wake Up Everybody," the two million seller "If You Don't Know Me By Now" and many more. Following personality conflicts between Melvin and Pendergrass, Pendergrass launched a solo career and released hit singles like "The More I Get the More I Want," "Close the Door," "I Don't Love You Anymore," "Turn Off the Lights" and others. His first solo album was self titled Teddy Pendergrass (1977), followed by Life is a Song Worth Singing (1978), Live Coast to Coast and Teddy (1979), 1980's TP and the final Philadelphia International Records album It's Time for Love (1981). He also sang a duet with Whitney Houston on "Hold Me," from her self-titled debut album.
Accident
On March 18, 1982, in the Germantown section of Philadelphia on Lincoln Drive, Pendergrass was involved in an automobile accident when the brakes failed on his Rolls-Royce and he hit a tree. Pendergrass and his passenger, Tenika Watson, a transsexual nightclub performer with whom Pendergrass was casually acquainted, were trapped in the wreckage for 45 minutes. While Watson walked away from the accident with minor injuries, Pendergrass suffered a spinal cord injury leaving him paralyzed from the waist down.
In August 1982, PIR also released This One's for You, while Pendergrass was recovering from an automobile accident. In 1983, the album Heaven Only Knows was released. This was his last album containing his pre-accident recordings. Ten years after the accident, he recorded a version of "One Shining Moment," the theme for March Madness Basketball on CBS.
After completing physical therapy, he returned to the studio to record the album Love Language, featuring the 1984 ballad "Hold Me", a duet with a then-unknown Whitney Houston. He also returned to the public for a performance on July 13, 1985 at the historic Live Aid concert in Philadelphia, then continued to record throughout the 1980s and 90s.
Later career
In 1996, he starred alongside Stephanie Mills in the touring production of the gospel musical Your Arms Too Short to Box with God. In 1998, Pendergrass released his autobiography entitled, Truly Blessed. In 2006, Pendergrass announced his retirement from the music business. In 2007, he briefly returned to performing to participate in Teddy 25: A Celebration of Life, Hope & Possibilities, a 25th anniversary awards ceremony that marked Pendergrass' accident date, but also raised money for his charity, The Teddy Pendergrass Alliance, and honored those who helped Pendergrass since his accident.
Death
In 2009, Pendergrass entered Bryn Mawr Hospital for treatment from a rare illness related to his paralysis condition. He died there on January 13, 2010, at age 59.
Revisionist History – Rod Stewart – Soulbook, (The Greatest Soul Singer of All Time)
(Soul)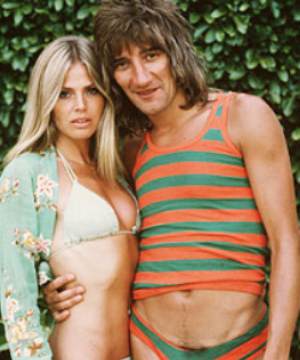 WHO OWNS HISTORY?
It is often said that one should never pick a fight with someone who "order's ink by the barrel." That is of course a reference to picking a fight with the press, because you simply can't win. They will overwhelm you with written documentation.
The same concept can also be applied to individuals who would like to adjust their historical legacy in whatever way that would make their legacy somehow different for people who don't have first hand knowledge, than what the reality of the memories of the people who did have first hand knowledge of what that individual's actual legacy was.
Individuals who control the written (including text, graphics, video, audio) documentation about their own historical legacy are in a position to frame that legacy in whatever manner they would like to. These individuals know that their written documentation will outlast the "opinions" of people who have firsthand knowledge of the truth. Thus they are in a position to create their own version of history with the full knowledge that 100 years after the fact, it will be their version of history that will be regarded as the factual truth as opposed to the "opinions" of other people, who are now dead.
THOSE WHO TAKE THE TIME TO DOCUMENT IT
I say all of this to let you know that is exactly what is occurring in the case of Rod Stewart and that it was predicted by Soul-Patrol many years ago, when we analyzed the 1 hour broadcast on VH-1 of "Rod Stewart: Behind the Music."…..(Commentary Continued Here
Concert Review- Eccentric Soul Review Starring Syl Johnson- Music Hall of Williamsburg Brooklyn, New York   Friday Nov. 13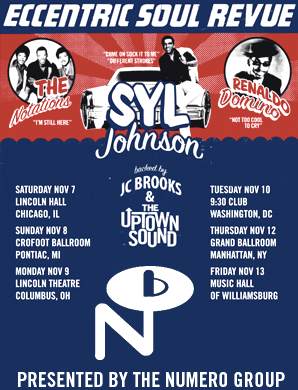 What do you get when you put together a passionate record company with great, often forgotten artists, and the young, hungry R&B loving musicians backing them? The triumph that is the Numero Records' Eccentric Soul Revue. Rolling into the Music Hall of the very Bohemian hipster haven of Williamsburg, Brooklyn, the tour finale opened with JC Brooks & The Uptown Sound who ultimately served as house band for all the acts Think Sharon Jones & The Dap Kings and you get an idea of what this ultra tight, horn heavy band is. Vocalist JC Brooks is a young dynamo who may not have the steps of a James Brown or Jackie Wilson, but certainly has the energy and passion.
He also served as host/MC of the show, bringing up the first guest in an unsung hero of Chicago soul, Renaldo Domino. Although he possesses a heavenly voice, he never was a big seller and quit the music business in the early 70s. With a sound as sweet as sugar, he wowed the appreciative and vocal crowd. Brooks and the boys returned to do two sizzling numbers (which they did between each set throughout the night).
They then brought out early female rap pioneer Missy Dee, who also never got the mainstream exposure she deserved. Her two numbers were dazzling and this is coming from someone who is not the world's biggest rap fan.
The wonderful Notations were up next. This quartet was blessed by working with the brilliant Curtis Mayfield early in their careers and charted a few national hits. Exuding class and grace, their impeccable dress and choreographed steps reminded one of the legends still touring on the 70s Soul Jam. Although far less known than the Stylistics and other peers of that era, they were just wonderful, even doing breathtaking accapella. Their 30 minute set was a highlight of the evening.
And then there was Syl Johnson. At 73 years old, my friend said to me with amazement, "He looks 50." And he, in fact, had the energy of a man a fraction of his age. Whether singing, playing harmonica, or doing call and response, he remains as great a showman as you'll see on any stage. He thanked the many, many rappers who sampled him and paid for his house. His 40 or so minute set was memorable, ending with his brilliant hit Take Me To The River that Al Green wrote for him. Simply put, what this man did was just magic. All the artists came on stage for two encores, finishing with Archie Bell's classic Tighten Up. The crowd literally roared its love and approval at the end of the amazing event. Although I felt that Mr. Domino as well as Ms. Dee certainly deserved more stage time, this was as close to a flawless show as one is likely to see.
I only hope that the harsh economics of touring somehow work for Numero's Eccentric Soul Review. At a bargain $25 the great, great two hour gig had the packed hall rocking. But their Manhattan booking the night before was, in fact, cancelled. That any R&B fan within a hundred miles would pass on the rare opportunity to see a Syl Johnson live makes me scratch my head, but such is our couch potato society.
Do anything you can to support this company and their live events. You certainly won't regret it.
Go here for more info: http://bit.ly/KZnpj
–Evan Ginzburg
–Bob Davis
609-351-0154
RIP JOHNNIE CARTER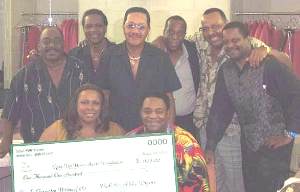 I'm sorry to report that Dells tenor, Johnnie Carter has passed away. Johnnie is one of the few artists who have been inducted into the Rock n' Roll Hall of Fame twice. I was in attendance both times. That simple fact however only tells part of the story…
It seems to me that we can't possibly discuss the THE MIGHTY, MIGHTY DELLS enough, and we haven't used this space to talk about them in quite a while, so we are going to do so today. The Dells really are at the core of much of what has occured in Black music over the past 50 years. I realize that a whole bunch of yall don't want to belive me? However I have proof for you… Take a listen to the following internet radio brroadcast on the history of the THE MIGHTY, MIGHTY DELLS, where you will not only be able to listen to all of their greatest hits, but also listen to the commentary/analysis provided by our co-hosts ("nightrain" & "funkoverlord") which tells you exactly how THE MIGHTY, MIGHTY DELLS, are in fact what "connects the dots" of Black music history.

LISTEN TO: SOUL-PATROL'S TRIBUTE TO 2004 ROCK N' ROLL HALL OF FAME INDUCTEES – THE MIGHTY DELLS
World Famous Nightrain Radio Program, featuring Soul-Patrol's Tribute to the Mighty Dells. Introduced by Soul-Patroller and Rock n' Roll Hall of Famer, Terry Johnson of the Flamingos.
With commentary analysis and perspective on the 50 year career of black music legends Mighty Dells from nightrain and tha Funkoverlord, connecting the dots between the Mighty, Mighty Dells, Chicago Soul, Charles Stephany, EWF, Minnie Riperton, Temptations, Vee Jay, Chess, Willie Dixon, Robert Townsand, Harold Melvin & the Bluenotes, Sun Ra, P-Funk, and the Rock n' Roll Hall of Fame.
Featuring music from the Dells Anthology (HIP-O Records): Dreams of Contentment, Oh, What a Night, Oh What a Nite, Pain In My Heart, There Is, Stay In My Corner, Sing A Rainbow/Love Is Blue, Love Is So Simple, Always Together, Open Up My Heart, Glory Of Love, Standing Ovation, Heart Is a Home For Love…
Be sure that when you listen, that you share it with your children I have 🙂
While you are listening, click on the following link. It will take you to over 3,000 listings that we have stored in our data base about the MIGHTY, MIGHTY DELLS. We have discussed the MIGHTY, MIGHTY DELLS here on Soul-Patrol.com more than any other artist

The Mighty Dells in the Soul-Patrol.com Data Base
My reflections on Micheal Jackson (RIP 1958 – 2009)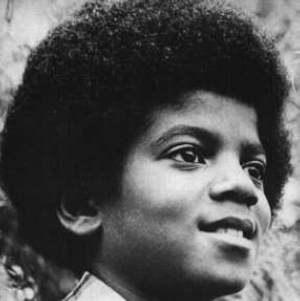 I was just interviewed and asked to give my reflections on Michael Jackson.
Here is what I said, I dunno if this is how they will run it…
"Michael Jackson was a cultural icon that surpassed all others that you might be tempted to compare him to. Unlike others such as Elvis, the Beatles or others, the legacy created by the Jackson's was totally ORIGINAL. They truly created something out of nothing and Michael Jackson was the star of that something. Although that might be considered to be an amazing thing, Black Americans have been creating something out of nothing since the beginning of time. Michael Jackson became the most famous person on the face of the earth because of his role in creating something that ultimately he found a way to eclipse. So in effect he first created a star for his family and then created an even bigger star for himself. I don't think that anyone else has come close to accomplishing that."
–Bob Davis
For more on Michael Jackson and the Jackson Five check out the following link:
http://www.soul-patrol.com/funk/jackson5.htm
RIP – Randy Cain of The Delfonics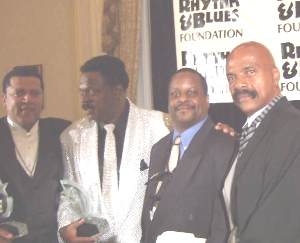 PHILADELPHIA (AP) – Randy Cain, a founding member of the soul group the Delfonics, which had such hits as "La La Means I Love You," has died. He was 63.
Cain's death Thursday at his home in Maple Shade, N.J., was confirmed by investigator Rob O'Neal of the Burlington County medical examiner's office, who declined to release other details. Brothers William and Wilbert Hart and Cain formed the group while attending Philadelphia's Overbrook High in the 1960s. The group, one of the earliest to define the smooth, soulful "Philadelphia sound," won an R&B Grammy in 1970 for their song "Didn't I Blow Your Mind This Time." Cain left the group in 1971 but returned for a later version of the group.
That is what the "mainstream media" has to say about Randy Cain. However as all of you who are reading this know, that is just the tip of the iceberg. The passing of Randy Cain is a milestone in the history of Black music. The Delfonics (or Delphonics) were the "creame de la creame" of the genre of "slow jams." The fact that the original group can never perform again, is a serious milestone.
Randy Cain was someone that I got to know only over the course of the past few years, thanks to our friend Wilbert Hart, here in NJ. He was a heck of a nice man. I met with Randy many times inside of the home of Wilbert Hart. He was genuinely excited at being a part of Soul-Patrol.
When the Delfonics were honored at the R&B Foundation Awards a few years ago with a Pioneer Award (see picture where I got to be a "delphonic" for 30 seconds, Randy Cain is on the far left), I can tell you that Randy was on top of the world. Beyond the award itself, the thing that he seemed to be most happy about was the fact that ALL THREE ORIGINAL DELFONICS were finally re-united in what was certainly a positive public setting.
But it seemed to me that he was a "troubled soul." My hope is that Randy Cain is now at peace with himself. I just spoke with Wilbert Hart via telephone and he tells me that Randy Cain's funeral arrangements are currently pending and I'll post more details as I get them…
Here is a tribute to Randy Cain/Delfonics By our friend ELP…
Anything that even remotely has anything to do with the Delphonics gets my interest. It should come as no surprise then that I am deeply saddened by the loss of Randy Cain. There was nothing like Randy, Poog and Wilbur doin their thang at the Uptown back in the day.
As a student of Delphonics music, it has only been in the last 10 or 15 years that I realized the importance of the Delphonics, Thom Bell and their overall contribution to the vaunted 'Sound Of Philadelphia'. The term 'sexy soul' was coined and subsequently owned by these cats. Think about it. Thom Bell was a flat out genius to surround these cats with the lush orchestrations that he did but it was the trademark soaring tenor of William 'Poogie' Hart along with the seductive moaning-almost-weeping backgrounds of Randy Cain and Wilbert Hart that mesmerized. Let's see you had the french horn opening of Didn't I Blow Your Mind? The french horn….hmmm…where did we hear that sort of sound? In the movies in all of those period flicks. Hunting music. Robin Hood music. Gladiator music. Hunting music…that's all of that nostril-flaring-heavy-breathing-breasts-heaving-ruby-red-lipstick-mouth-agape sort of music.
Basically ALL of the Delphonics music is like that. Ready Or Not, Walk Right Up To The Sun, La La, Break Your Promise (sexy-as-HELL guitar line), Somebody Loves You. You name one, there's more. Each and every one of em had that thing that made both men and women swoon, roll their eyes around in their heads and proceed to invoke those virile passions of unspent youth. Y'all know what I'm talkin about. Ike and Barry and even Loofah were sexy but not like this. This was no sweetly lyrical Smokey or metro-man accommodating Prince or Babyface. This was all brash If You Think You're Lonely Now sort of declarations. Sweet and nasty but pulling no punches about anything. Eric Benet brings this to the table now.
In another era these cats would be smoking jacket and ascot clad lounge lizard cad types. That was then. At any rate as you can see, I LOVE the Delphonics. I always hope for a reunion. I never thought any of em would be dying so soon. At least not Randy. Que sera sera.
–ELP
–Bob Davis
609-351-0154
Will a (cultural) Change Actually Come???
(Check Out Gerald Alston's New Music Video "A Change Is Gonna Come")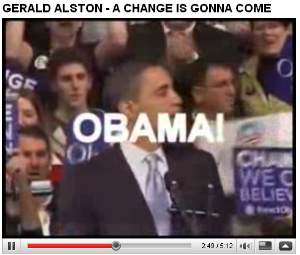 According to the "experts", if the election were held today, Senator Obama would win. Many of those experts are suggesting that a "generational shift" is occurring. History has proven that when "generational shifts" occur, it means big changes for the culture.
If we accept those three things as a fact for just a moment…Lets play pretend…and ask ourselves the question, once the "newness" wears off…
What cultural changes would you predict are actually going to occur, if we were to look back at the past, 4 years from now?
–Music –Film –TV –Internet –Youth Culture –General Behavior & Attitudes
–Would the mere presence of Senator Obama in the White House cause these changes to occur? (or does he have to "do something specific" in order to kick start things, and what would that specific thing have to be?)
–Would the deepening financial crisis cause any potential cultural changes that might occur to not occur? (will people be too consumed with issues of financial survival and "having fun" will simply be pushed to the "back burner?")
–Or will there really be little "cultural change" at all, and we will look back 4 years from now and things will be relatively the "same" as they are today?
While you are pondering this, watch & listen to Gerald Alston's great new video of the classic "A Change Is Gonna Come", dedicated to Senator Obama!
WHAT ARE YOUR THOUGHTS???
(send me an email and let me know what's on your mind)
–Bob Davis
609-351-0154
PHILLY: R&B FOUNDATION 20th ANNIVERSARY PIONEER AWARDS (9/9/2008)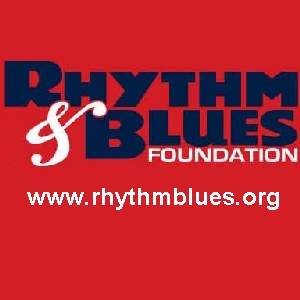 Well this event is done and I wanted to do a quick brain dump. We have tons of pictures, audio/text interviews. Kevin Amos, T.Watts and I worked our be-hinds off documenting all of this and although we are tired, we are smiling. We are smiling because this was a fantastic three days that have made me extremely proud to be a Black American.
More often than not I find myself writing about how ashamed I am of how "mah people" treat their own culture and treat each other. However what we observed and documented at the 2008 R&B Foundation Pioneer Awards, provided a very clear picture over the past 3 days of what things could/should be like. I watched with pride as a massive, complex & multi venue event, managed by Black folks come off with few hitches.
Another aspect to this pride that I felt was that these very same Black folks, although clearly in charge, did not forget that there are many white artists & others who stand as major contributors to the legacy of R&B music. We saw people like Teena Marie, Bob Babbitt, Dennis Coffy, Steve Cropper, Philly's own Butterball & Jerry Blavat and others get major props during the festivities as well.
The 2008 Pioneer Awards Honorees are:
Lifetime Achievement – CHAKA KHAN
Individual Artist Awards – TEENA MARIE, BILL WITHERS and SUGAR PIE DESANTO
Group Awards – KOOL & THE GANG and THE WHISPERS
Sidemen Award – THE FUNK BROTHERS
Legacy Award – DONNY HATHAWAY
Leadership Award – AL BELL of STAX RECORDS
The evening's hosts include:
DIONNE WARWICK
BONNIE RAITT
JERRY BUTLER
WAYNE BRADY
In addtion to performances by this year's honorees and hosts, the 2008 Pioneer Awards will feature appearances by:
WILLIAM BELL, JERRY BLAVAT, GARY US BONDS, G C CAMERON, STEVE CROPPER, VIVIAN GREEN, ANTHONY HAMILTON, MABEL JOHN, KINDRED THE FAMILY SOUL, KENNY LATTIMORE, JOHN OATES, JAGUAR WRIGHT
BETTY WRIGHT
Well this event is done and I wanted to do a quick brain dump. We have tons of pictures, audio/text interviews. Kevin Amos, T.Watts and I worked our be-hinds off documenting all of this and although we are tired, we are smiling. We are smiling because this was a fantastic three days that have made me extremely proud to be a Black American….
Click here to check out more of Soul-Patrol's coverage of R&B Foundation Pioneer Awards
Report From The Blues and Spirit Symposium at Domenican University
L-R: Bob Davis, Bob Jones (Legendary Chicago Blues Songwriter, Bruce Iglar of Alligator Records)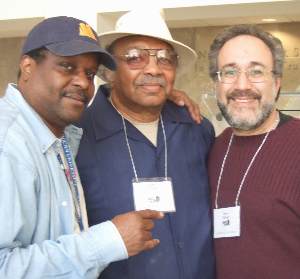 I had planed to put report of my visit to Chicago to participate in the Blues and Spirit Symposium at Domenican University, but it slipped away from me. Two recent events reminded me that I needed to get this out to yall ASAP.
–Janice Monti, the organizer of the Blues and Spirit Symposium at Domenican University in Chicago, was given the Sister Mary Clemente Davlin Diversity Leadership Award
–I attended the Keb Mo/Robert Cray show last week @ the Keswick Theatre in Philadelphia.
Please read the articles as well as the summaries of the topics (How to Represent Black Music in 2008, the future of record labels, tips for indy artists, etc) that I spoke on at the Blues and Spirit Symposium at Domenican University in May/2008. Also, listen to the broadcast that we did from WHPK – Chicago with brotha Gary Tyson while I was out there. And there are a few more surprises…
It's all posted on the web at the following link as well:
http://www.soul-patrol.com/dominican_blues_spirit_2008.htm
Check it all out and let us know what cha think?
Thanks in advance…
–Bob Davis
609-351-0154
It's a Shame… (Pervis Jackson of the Spinners Passes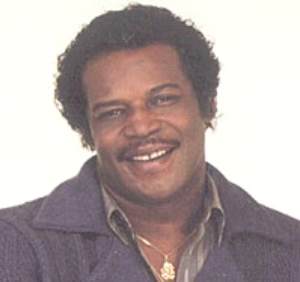 …That Pervis Jackson the bass singer of the Spinners passed away this week.
In his honor I played both the Spinners version of "It's a Shame", as well as Monie Love's version today here at the crib. I realize that a few of yall will consider Monie Love's version to be a "sacrilege." However you shouldn't. It actually has more "juice" sung from a female perspective, considering what the song is actually about (not to mention the kick azz sax solo in this version). So don't sleep on her version!!!
Later I think that I will play both versions for my daughter. I wonder if she will like either one?
After listening to Monie Love's version, I then put on the Spinners version…
It was a pleasure to listen to the Spinners version as well. I hadn't listened in a while and I listened to it about 10 times straight (hitting the repeat button on the CD player).
I remember when it first came out and how much I dug the song, back in 1970 (I think?). I remember that I wanted to actually buy the 45, but I was too cheap to buy it. That's because seemed like "It's a Shame" was then playing on EVERY single radio station in NYC at that time, and at the age of 13 years old, with my limited record buying budget, I didn't see the need in parting with 59 cents to buy the 45 🙂 ….(continued here
Album Review: Otis Blue: Otis Redding Sings Soul
(Classic Soul)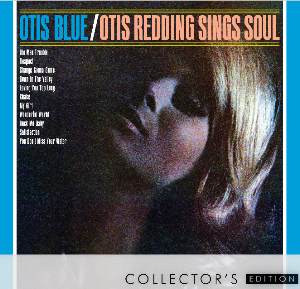 OTIS BLUE: OTIS REDDING SINGS SOUL—-THE COLLECTORS EDITION is an expanded package of Otis Redding's 3rd Album done back in 1965. It's a 2 CD set containing the original Mono and the original Stereo mixes. These two versions ALONE would be worth having as a "Collector" of the music timeline of the development of Soul on the American Pop Music scene. HOWEVER…..this package goes NOT "A" step further….NOT 2 steps further…..but….a THIRD and a FOURTH step further!!!!!
We have all gotten used to the "Bonus Tracks" on these re-releases. That's just that "A" step further. "I'M DEPENDING ON YOU"("B" side to "I've Been Loving You Too Long") and "ANY OLE WAY"( "B" side to "Satisfaction") serve as the "Bonus Track" we are accustomed to that weren't a part of the Original release. What they have done as a "Second" step further is doing a Mono Mix of the Stereo versions of "I've Been Loving You To Long", "Respect" and "Ole Man Trouble". They have also a 1967 version of "Respect" and a recorded Mono Mix Live version of "Shake". That's the Second step. Now the value of these are relative to what your "ears" perceive as "quality". The good news is they are ALL done very well. If you're of the persnickety or you are "techno-savvy" and convert these tracks to your mobile vehicle of choice, iPod or MP3 Player, you have choices of Mixes to convert (although converting this entire package to MP3 wouldn't be a bad thing)…..Review continued here
–Earl Gregory
Album Review: The Sound of Philadelphia – Gamble and Huff's Greatest Hits
(Classic Soul/Funk)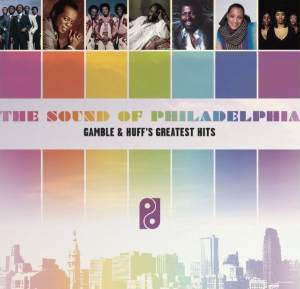 Sometimes I think that as music fans we get too sophisticated for our own good. Many people would see an album like this featuring: The O'Jays, Harold Melvin and The Blue Notes, Teddy Pendergrass, Lou Rawls, Patti LaBelle, The 3 Degrees, People's Choice, The Intruders and Billy Paul and pass it by, with the idea that either they already have these songs or that they have heard them all before. On one level they would be correct, however I do think that it's useful to be able to go back and listen to a compilation like this, because the whole is indeed larger than the sum of it's parts. And one of the things that makes it so is the contribution of MFSB underneath of it all (but more on them later).
Here is my track by track review…(continued here….
–Bob Davis
Look for these all of these songs playing on Classic RnB @ RadioIO.com
Album Review: Cracked Ice – Soul Noir
(Classic Soul)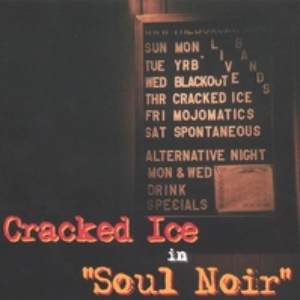 Real quick, if you look at the artist name, the title and the album cover you might think that this album was made by some "downtown neo-soul heads." Well not only would you be wrong, but you would also be presently surprised by the music contained. This is a brand new album containing a very strong/dated 1960's R&B kinda sound. In fact it's the very same sound that just won 5 Grammy Awards. It's Stevie Ray Vaughn meets Wilson Pickett meets Dusty Springfield meets Clarence Carter for those of you over the age of 45. For those of you who are under 45 it's Doyle Braham II meets Amy Winehouse meets Ryan Shaw meets the Dapkings. It's the music of the past and the music of the future at the same time. And right now it seems that 1960's based R&B music has suddenly become the hippest music on the planet. Don't let the title, the name of the artist fool you, you would be making a mistake if you glossed over this album. It's a brand new album of Classic Soul plain and simple. It's got saxophones, trumpets, piano's, drums, guitars and human beings singing alone and singing with each other. I could see this album being big in the "heartland", but ignored by New York and Los Angeles. But when New York and Los Angeles "discover" it they will get on the train also. They won't have any choice, it's the same train that Obama is the conductor of. This album is already a huge hit on the Beach Music charts!!!
Find out more about this album at:
Look for these songs to appear "heavy rotation" on Nu Soul @ RadioIO.com
–Bob Davis
Album Review: Teeny Tucker – Two Big M's
(Blues/Soul/Rock n' Roll)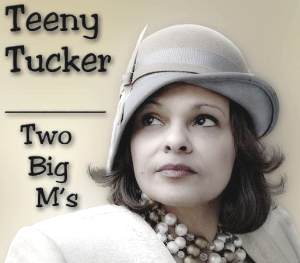 This is a fun album by Teeny Tucker, daughter of Tommy Tucker ("Hi HeelSneakers".) It's tribute album to Big Maybelle and Big Mama Thorton. You have heard all of these songs before and if you are a fan of either artist you will love the "Two Big M's". Big Mama Thornton is the originator of the classic song "Hound Dog", that most people think was an original tune by Elvis Presley. Big Mama Thorton was paid a flat $500.00 for "Hound Dog" and three years later Elvis Presley made it a hit and got paid millions. On the other hand, Big Maybelle was the original singer of "Whole Lotta Shaken Going On" and later made a hit by Jerry Lee Lewis. She also got paid pennies and died broke while Jerry Lee Lewis made millions. Big Mama Thornton was a songwriter in her own right. She wrote the classic song "Ball & Chain" which Janis Joplin made into hit. However if you are "culture bandit", you will want to skip the one original song on the album, the title track entitled "Two Big M's". I don't think that Teeny would mind me mentioning a portion of the lyrics:
"You were pioneers with a crossover style
Your presence and power would make folks bow
"Hound Dog", "Rockhouse" and all the great tunes were cool
They only became hits when someone stole them from you"
Overall this album is a powerful presentation of classic songs, originated by two Black women that today few Blacks know anything about whatsoever. However students of the history of Rock n' Roll know all about Big Maybelle and Big Mama Thorton, they know their history. http://www.teenytucker.com
–Bob Davis
Album Review: Ashford & Simpson- The Warner Bros. Years. Hits, Remixes and Rarities
(Warner Bros/RHINO R2 347964)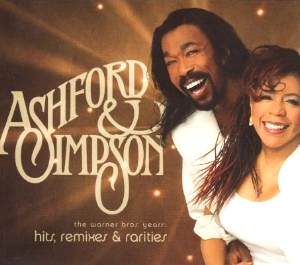 WELL NOW~~!!!
This is SPECIAL. This is a 2-CD Dance themed overview of the CLASSIC Warner Bros output of NICHOLAS ASHFORD and VALERIE SIMPSON.
Disc One is fairly straight. In the early "disco" days there were special mixes of the hit songs that only the radio guys and the disc jockeys got. Disc One has all of those rare versions that were hard to get THEN, and impossible to get (unless you want to get in a bidding war with some UK or Japanese cat for 3-500 dollars for "One More Try" as one example) now. All of those great tracks are on Disc One. If that excites you, realize they went one step MORE. They got some back-in-the-day remixers. The GOOD ones. The names you remember from your 12-inch vinyl collection: Tom Moulton. Paul Simpson. John Morales. Tommy Musto.
And then, they brought some of the best of the new guys: Joe Claussell. Joey Negro. Dimitri From Paris. And they turned them loose on some of the same tracks on disc one to redo them on Disc Two.
STOP…..STOP right there.
Too many of you just threw up your hands and screamed "Leave Well Enough Alone". That's only because you don't realize that version of "Bad Luck" or "I'll Always Love My Mama" that you used to jam to WAS REMIXED…back THEN. Did I hit the mental RESET BUTTON HARD enough? Good….review continued here –DONALD CLEVELAND
Ike Turner – R.I.P. – by Phil Arnold – artist administrator, manager, agent for Ike Turner 1999 – 2007
(Southern Soul/Blues)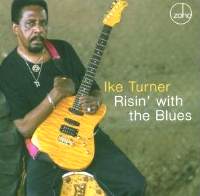 Most of yall don't know the name of Phil Arnold.
He is a good friend of Soul-Patrol.
The fact that you don't know his name isn't really important. What is important is that he is also a good friend to all of you, even if you never realized it till just this moment.
Take a look at what Phil has to say about Ike Turner and his relationship with him and please consider Phil's words, the next time that you read something in the "mainstream press" about Ike Turner….
————-
California – April 4, 2008
Ike Turner – R.I.P.
by Phil Arnold – artist administrator, manager, agent for Ike Turner 1999 – 2007
I have procrastinated commenting about his passing. In vain disbelief I refused to acknowledge the loss. It is as if I was trying to convince myself that the longer I waited, the less Ike Turner was dead. I was not alone in denial; nor was I alone in concealing my fears and suspicions about what caused his death. I often told him "it was a privilege to work with you, and even more of an honor to know you; and if you had been a blue-collar worker I would still be just as proud to know you." I knew Ike Turner, the man, as well as the myth.
After kicking his drug habit in jail, Ike stayed clean for about 16 years, which is a fact. He was proud of that. When he spoke at LA-area high schools in 2004-05 for "Blues Schools" his quote was "Stay in school, stay off drugs, don't make the same mistakes I did, respect yourself, and others will follow." He was not a hypocrite. After prison, Ike was noted for helping others turn away from drugs. The successes should remain anonymous – and so should the failures; you know who you are. Honor his sacrifice by helping yourself. Get help. He actually fell backward reaching out to help someone else…….Continued at the following link….http://www.soul-patrol.com/soul/iketurner.htm
Album Review: The Dells Sing Dionne Warwicke's Greatest Hits
(Revolutionary Pop)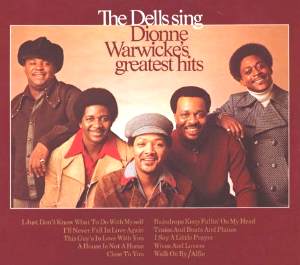 1. I'll Never Fall In Love Again
2. Walk On By
3. This Guy's In Love With You
4. Raindrops Keep Fallin On My Head
5. I Just Don't Know What To Do With Myself
6. Close To You
7. Trains & Boats & Planes
8. A House Is Not a Home
9. I Say a Little Prayer
10. Alfie
11. Wives & Lovers
This album is technically a Chess records reissue, originally released in 1972, back when I was in 11th grade and wouldn't have paid it any mind because this album doesn't have anything to do with pushing any teenaged girls up against a basement wall in the dark. I don't think that anyone else paid any attention to it either, so for all practical purposes, it's a brand new album.
However if you are a little older than an 11th grader, you will find quite a bit here to enjoy and savor with your significant other, who should also be a bit beyond the 11th grade as well.
If you are looking for outakes from the "70's Soul Jam", just keep on steppin. Because if you dare to stick THIS album into your CD player, ger ready instead for some "revolutionary pop music."
There are those times when it becomes a requirement to listen to an album in the manner that an album was meant to be listened to. Especially when it comes to listening to a blast from the past, that embodies all that I thought that I knew, but in reality never really knew, until this particular moment in time.
An album in my opinion was meant to be listened to as if it was an event. Back in the day, the mere purchase of an album was cause in and of itself to be a celebration. It meant that you would at some point in time, shortly after making the purchase allocate a period of time to do nothing else but just listen to that album, preferably with headphones on. So when you listen to this album, don't do what I did, instead create an event for yourself to experience all that is going on here, so that you don't miss anything….(continued here
Look for these songs to appear as "buzz cuts" on Nu Soul @ RadioIO.com
–Bob Davis
Album Review: Various Artists – Soulsville Sings Hitsville
(Classic Soul)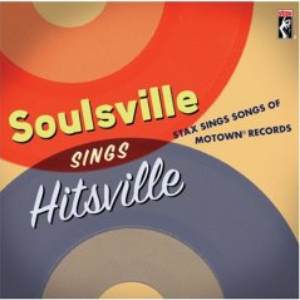 On the surface, this is an album that you might consider to be "hokey", but ya gotta actually listen to it. First of all it contains several GREAT songs that if you are a Classic Soul fan, you no doubt already own. Hearing the Staples Singers "You've Got To Earn It", written by Smokey Robinson, which in fact reached #9 on the R&B charts back in 1971 is a real treat if you haven't heard it in a while. It contains strong horns & bass along with a muted blues harp all brought together by the beautiful voice of Mavis Staples. Hearing Isaac Hayes cover the Jackson Five's "Never Can Say Goodbye", which reached #5 on the R&B charts back in 1971 as well reminds us of just how powerful Isaac Hayes was and just how much of a "Midas touch" he had during that time. There are a few surprises here as well. For example there is "OH BE MY LOVE", a song originally done by Smokey Robinson and the Miracles, that is one of my favorite Miracles songs. To my ears it's a song that should never be touched by anyone else….lol. However Barbara Lewis turns in a surprisingly good cover version of it. Another example is John Gary Williams cover of the Four Tops "Just Ask The Lonely", in which he turns the up-tempo Motown classic into a MONSTER SLOW JAM. Yet another is the Soul Children's deconstruction of Stevie Wonder's "Signed, Sealed, Delivered" into another MONSTER SLOW JAM. This is far from being an essential album to own, but if you are a hardcore Soul music fan you will want to have this album, just on "GP." And when you listen to it, you are gonna smile a whole lot more than you thought that you would.
Find out more about this album at:
Look for these songs to appear "in rotation" on CLASSIC RnB @ RadioIo.com
–Bob Davis
ALBUM REVIEW – Will Downing: "After Tonight"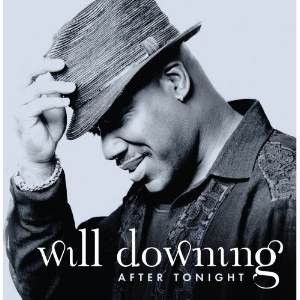 There will never be another Barry White. There will never be another Luther or Lucian. Isaac is still around but not "really" active in a contemporary sense. We are left with the likes of WILL DOWNING….but with the album "AFTER TONIGHT"…that is NOT a bad thing.
Perhaps it is unfair to use such legendary artists as the measuring tool for the efforts of their successors. Yet, at the same time, they have established a demand on those successors to, at the very least, follow the clear path they blazed to success and greatness, and in the end, isn't that what we want to hear?
This isn't an "easy listen". It is a "Soulful Listen". You get that right away with "Will's Groove". From track to track and at times with the help of some other gifted performers, this album runs the gamete from "Pure Soul" to NuSoul and "just a hint of Jazz" throughout.
Click hear to read more on Will Downing and his new album….
NEW RELEASE: Angie Stone – The Art of Love and War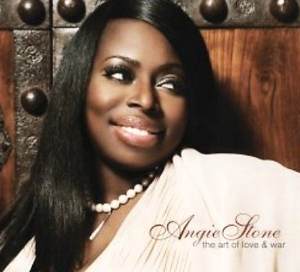 One of the things that I will usually get done in the car is to listen to albums that have been submitted for review by artists and other entities to Soul-Patrol for review. As is my custom last night as I took a supply of albums with me to listen to my 3 hour (round trip) drive to and from NYC.
This of course can be a good or a bad thing.
1. If I am listening to an album during the first part of the trip, it can be better for the artist, simply because I am in a better mood.
2. If I am listening to an album during the return part of my trip, it could potentially be devastating for the artist, simply because I am in a bad mood (I mean, who really wants to be out driving around NJ at 2am?)
Coming back home from the Family Stand show in NYC of course I had a supply of albums with me to listen to during the trip. About halfway back home, I reached for the new Angie Stone album alled "The Art of Love and War" (on STAX), which is scheduled for release in late October. Now I gotta be honest with you, that is the worst possible time for me to reach for an album that I haven't heard before. I was at around exit 8a of the NJ Turnpike and really tired. The chances of me out right rejecting an album, calling it a piece of crap and throwing it into the "never to be listened to again pile" are actually quite high. If it bores me in any way, even for 30 second's it's coming right out of the CD player and I will be replacing it with James Brown, Miles Davis or Jimi Hendrix.
Well I gotta tell you, this new Angie Stone album is off the chain. In fact I didn't finish listening to it because I kept hitting the repeat button for songs 9 & 10 ("My People" and "Sit Down") Sit Down is quite "hypnotic/erotic" and I wanted to listen over and over again. "My People" is destined to become an anthem much in the same manner as "Aint No Stopping Us Now".
It's great to listen to a robust album, that is full of passionate songs once again and I have no problem whatsoever highly recommending this one. I mean, what can be higher recommended that an album full of great songs that has the power to revive the senses at 2am on the NJ Turnpike?
–Bob Davis
Album Liner Notes: Billy Jones – "My Hometown"
(Blues/Soul/Funk/Southern Soul/Urban)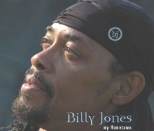 "Sometimes It Takes The Rest of the World a While To Catch Up To That Which We Already Know…"
I am an unabashed and unapologetic fan of Billy Jones Bluz. And I have been for quite a long time.
IMHO his music along with just a handful of others represents the future of the entire genre.
Of course there aren't many who would agree with that opinion. In fact it's my opinion that many of those same people would in fact like to see the genre called "Blues" disappear anyhow. Those people would like to see the "Blues" continue to "morph" into something that is completely disconnected from it's creators.
The music & philosophy of Billy Jones is diametricly opposed to the desires of those people. That is why I was extremely honored earlier this year to be asked by the Black & Tan Record Label to write the liner notes for Billy's latest album, entitled "My Hometown". What higher honor can there possibly be for a music fan than to be actually made an official part of a great album by an artist that he truly loves?
You can read my liner notes for the album Billy Jones – "My Hometown" right at the very top of Soul-Patrol.com's Southern Soul & Blues portal at the following link: http://www.soul-patrol.com/soul/south.htm
I haven't said much about this new album, but certainly not because I don't think that it's any good. It is an excellent album that features great great original music, featuring Billy Jones and his continuing quest to make the Blues genre relevant to the modern day concerns of it's originators.
I am personally conflicted in providing commentary on an album in which I am an "official" part of. And that keeps me from providing commentary on the album itself.
"Bluez From The Ancient To The Future" Click here to read the liner notes…. http://www.soul-patrol.com/soul/south.htm
–Bob Davis
Album Review: Ledisi – Lost & Found
(Nu Soul)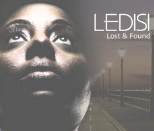 This is the one we have all been waiting for. This album is on the level of the great female artists of the past. No need to make any comparisons to the Erykah Badu's or Jill Scott's of the world this time. Now it's time to compare Ledisi to the great female song stylists of the past. In no way is this "retro" or "throwback" in any respect whatsoever except for the fact that it's thoroughly listenable from start to finish. In fact to illustrate that point the album is designed much like the book Ulysses, the end of the album puts you right back at the beginning of the album. In other words we finally have an album that tells a coherent story from end to end, just like great albums are supposed to. There aren't any "throwaway" or "filler" tracks here. If you buy the album, you won't feel cheated (like with most Neo Soul" albums) or feel like instead of paying 15 dollars, you should have paid only three dollars because there are only 3 good songs on it. It's actually a great and fully realized concept album full of fresh original songs that will grab you the very first time that you listen. These songs stand alone. They also stand as a collection of artistic gems that link together the full range of female emotions over the course of up's & downs of modern relationships. All of this is anchored by the classic voice and tone of the best and top Indy artists of this century. Ledisi is ready to become a household name and if this album doesn't do it for her, then Black music fans should be ashamed of themselves, because it truly means that they are in a "catatonic state." Ledisi – "Lost & Found" is an album that you will not only want to rush out and purchase immediately (release date 8/28), but you will also immediately want to encourage your friends to buy it as well. Ask yourself honestly, when was the last time that you felt like that about an album?
Commentary – A Real Blues Artist and Innovator (by Chick Willis)
"Blacks & Blues"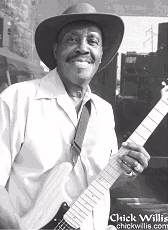 Intro: I find this letter to be both disheartening and yet inspirational to me on a personal level at the same time.
You see I always try to learn something from those who have come before me, since they have seen more and done more, they usually have something of value to offer to me. Although it is usually not possible to right the wrongs of the past, it doesn't mean that we can't change our current behavior in order to effect change in the future. That is something that we have absolute control over and our failure to change our own behavior may in some cases be just as bad as was the original injustice.
My hope is that people read this piece, absorb what Chick Willis is saying and figure out for themselves if there is any modification of behavior that they can do on an individual basis in order to influence the future.
And even if upon some reflection, you find that there is nothing that you can personally do within your own behavior that can effect any changes, one of the things that I know that you can do is to circulate this email to other people who might be willing/able to challenge themselves to change their behavior in an attempt to make the future just a little bit better?
–Bob Davis
….(click here to read the rest of the Chick Willis's commentary
–Bob Davis
Concert Review: The Blues Is Alright Tour 2007 – Marvin Candy Licker Sease, Mel Waiters, Shirley Brown, Bobby Blue Bland, Floyd Taylor, Johnnie Taylor Revue (March 2, 2007 ~ Columbus, Ohio)

The Blues Is Alright Tour 2007 arrived in Columbus stop number 10 on a scheduled 19 city tour ended in Columbus, Ga, March 25Th loaded with the veterans of soul to set Columbus and the Palace Theatre on fire. Mission accomplished and we've not seen the end of the noise yet. Young entrepreneur Julius C. Lewis (my maiden name-no relation) hooked this lineup up so it is alive and jumping right out the shoot. Chatting with him briefly afterwards he is a young black man on a mission. I certainly intend to keep close tabs on this brother to encourage him to draw close to Professor Bob Davis and the international Soul-Patrol community. Those of you who know anything about me know I'm about being about it and doing it on a win win premise.
Anyway: It do be about the show. Believe it or not everything was on time, tight, polished, professional and off the enjoyment scale. Opener was the ever young and athletic Bobby Rush. Bobby treated the men to eye candy with singer/dancers who gave got it so hot up in there the management had to put on the air condition. Next came Theodis Ealey who did his thing. Handsome, sexy Latimore told the young men to do it right "so you don't have to be all up in there all night!"
Then came young Floyd Taylor and his Johnnie Taylor Revue), Floyd paid homage to his dad and his dad's best friend Tyrone Davis. Floyd did a medley of both men's famous hits and entertained us with some of his own. I personally had the pleasure of meeting Johnny in Harlem years ago so it was a double pleasure for me to see and hear his lookalike son. And yes– Floyd got his daddy's pipes if y'all wondering. The man can "sang."
The entire lineup was a phenomenal treat. Marvin "Candy Licker" Sease, Mel Waiters, Shirley Brown and the incomparable Bobby "Blue" Bland. All the favorites, all the juke jumpin, stompin in the middle of the building show stoppers. Folks got to feeling good after a few libations and were hand dancing in the aisles, men and women cried, laughed, shouted, got up out they seats and moved–some of 'em got to running! Hands stayed up in the air applause broke out unexpectedly, men shouted and women swooned. It was truly a sight to be seen. Sometimes it was hard to tell if I was at a blues convention or Sunday night at church….(click here to read the rest of the review
Whatever Happened To Archie Bell (Music, Interviews, Concert Reviews and more)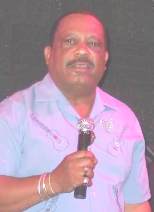 On the morning 8/20/2006I woke up early on a Sunday morning despite having been out late the night before attending the Hil St. Soul show in Philly. That's because I had the honor of interviewing the legendary…
MR. ARCHIE BELL (from Houston Texas)
at an "undisclosed location" in NYC earlier today.
Actually it's less of an "interview" and more of a "conversation" that also included Mrs. Juanita Bell (Archie's wife)and Soul-Patrol's NYC Coordinator Cheryl Russell.
Our "conversation" lasted about 1.5 hours and included the following topics…
– The TRUE story of "Tighten Up".
– Former NFL great Ricky Bell (Archie's Brother)
– Archie's Years @ Atlantic Records
– Archie's Years @ Philadelphia International Records
– Archie's Years @ TK Records
– Legendary Houston DJ/Manager Skipper Lee Frazier
– Artist Rip-offs (then and now)
– The effects of Hurricane Katrina on Houston Texas
– MFSB
– What's a "Drell"?
– Texas FUNK
– FAKE versions of Archie Bell and the Drells
– The book "House on Fire" (the story of Philadelphia Soul)
– The past, present and future legacy of Black Music
– and more
As you can imagine this 1.5 hour "conversation" was not only a whole lotta fun, but quite educational as well. Thanks Cheryl for helping out. So listen, learn and let us know what cha think???
Bob Davis: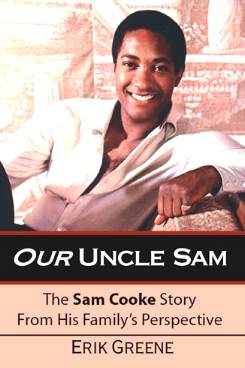 A great vocalist and stylist, he moved black music into the mainstream and was also one of the earliest singer/songwriters working in the soul tradition – to that extent, he was a prime early mover in the Black artist's struggle to begin to control his own destiny.
Listen to the performance of his own 'A Change Is Gonna Come' and fail to be moved by it and it probably means you shouldn't really be reading anything about soul or blues music – you can't be interested!!
We would like to take this moment in time to not only pay homage to the musical genius of Sam Cooke, but also to introduce to you a brand new book entitled"Our Uncle Sam: The Sam Cooke Story From His Family's Perspective" , recently published by one of our Soul-Patrol members, named Erik Greene. Erik is the nephew of Sam Cooke and his book gives us for the very fist time the perspective of Sam Cooke's family on his life, career and death (still one of the great unsolved mysteries of the 20th Century)
As you read, please take a moment to click on the links about the book and check out the online chapter that Erik has provided for us.
–Bob Davis
OLD SCHOOL SOUL
Featuring Our Resident Love Man WILL WHEATON. Some SERIOUS '3am FUNK' in the tradition of Isaac Hayes, Teddy P, Chuck Jackson, Barry White.
Subscribe below and get the
WHAT'S HAPPENING IN CLASSIC SOUL?
UPDATED: A FUNKY JACKSON FIVE SITE
This has always been one of my favorite artist pages on the entire Soul-Patrol.com website. That's because it was so much fun to put together. One of the reasons why it was so much fun for me on a personal level is because doing Soul-Patrol's Jackson Five web page allowed me to take a truly nostalgic look back at a group that was certainly a big part of my own teenage years. The page has never attempted to be anything more than a look back at the history of the group from the perspective of two funkateers (yours truly along with Sue Porter).

Over the years that the page has been up, Soul-Patrol's Jackson Five webpage has proven not only to be one of the most popular artist pages on the Soul-Patrol.com website, but also it has become one of the most popular websites about the Jackson family on the entire internet!

I get dozens of emails each week from Jackson Five fans around the world and I enjoy the dialogue that I have with them about the music and the overall impact of the Jackson Five has had on our society.

In addition to the fans, about two years ago, I began to correspond with various members of the Jackson family, their representatives, journalists and others with a strong interest in the ongoing saga of the Jacksons.

All of this intensified this past summer:

– The publication of Soul-Patroller Geraldine Hughes book about the Michael Jackson Child abuse allegations, which prove his innocence.

– Meeting longtime Soul-Patroller Joseph Jackson (the CEO of The Jackson Five) in person for the first time.

– The release of the new 'Jackson's Story' CD compilation from our friends at Universal

So I updated the site with some references, some commentary and some links associated with those two events, along with a review of the latest Jackson's compilation CD (The Jacksons Story).

It seems that we can truly…

NEVER SAY GOODBYE to the Jacksons 🙂

Take a look at the updated site and let me know what cha think?

–Bob Davis

INTERVIEW WITH THE 'SUPREME' MARY WILSON

INTERVIEW WITH THE 'SUPREME' MARY WILSON A Soul-Patrol.NET Radio exclusive interview. In a wide ranging and candid interview, Mary Wilson tells us about her career as a founding member of the SUPREMES, her views on the evils of culture banditry and fake groups, on the possibilities that the Internet gives artists and other related issues.

CELEBRATE THE LIFE/MUSIC OF OUR MAESTRO, MR. BARRY WHITE

Some folks are celebrating the Death of Barry White. However we would like to take this moment to celebrate his life…

**THE LEGENDARY FIVE STAIRSTEPS!**

Click here and learn about the Chicago's LEGENDARY FIVE STAIRSTEPS!

Soul-Patroller Gary Tyson presents us the complete history of the group as it evolved from the 'First Family of Soul' and it's classic and rich Blue Light In The Basement Slow Jams of the late 1960's to the surprising DISCO FUNK of The Invisible Man's Band, to the solo career of JAZZ/SOUL/FUNK of singer/bassist/producer Kenni Burke into the 1980's.

In addition to learning everything you always wanted to know about the Five Stairsteps, Gary drops some of their 'prime cuts' such as Baby Makes Me Feel So Good, World of Fantasy, Danger (She's a Stranger) Ooo Child, From Us To You, All Night Thang, Rising To The Top and more…

Click here and check out To Soul-Patrol's Salute to the FIVE STAIRSTEPS!!!
---
---
---
The intent ofSoul Patrol, is to be a celebration of Great Black Music From The Ancient To The Future. It's all aboutSoulJazz, Blues,RockFunk, and theculturethey evolved from.

Click here to enter your suggestions and feedback