Classic Soul – Supremes, Diana Ross, Blue, Mary Wilson, Florence Ballard, Susaye Greene, 70's Supremes, Motown, Berry Gordy, Fake Groups, Dreamgirls

Classic Soul – Supremes, Diana Ross, Blue, Mary Wilson, Florence Ballard, Susaye Greene, 70's Supremes, Motown, Berry Gordy, Fake Groups, Dreamgirls

Click Here For Dreamgirls Discussion
CD Review – Diana Ross – "I Love You"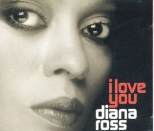 Perhaps "I'm" the wrong person to do a review on this album. I'm a dinosaur that refuses to go into a tar pit. I'm a romantic and am partial to the stories told in the past. I am partial to the innocence in the contents of the lyrics and the structure of the music. I am also a fan or "Miss Ross"….but that's Earl Gregory. That said:
Diana Ross' "I Love You" delivers to someone like myself, that "easy on the ears" and flowing, dare I say, "groooovy" sensation that can start you day smoothly, breeze you through an afternoon and/or settle you down in the evening.
First thing that hit me with this was Diana doesn't employ that "dynamic power" of her voice that we have been accustomed to over the years. This project is an extreme departure from the work we've heard her do before. She is smooth and, at times, sensual. Mellow….Sweet…."Easy Listening". This delivery would be expected more from Dionne Warwicke. Even the selection of tunes is out of "character" for Diana. Every tune was embraced…not attacked. She caressed the lyrics as opposed to grabbing them and igniting them into the airwaves. Diana Ross, on this album just sings. She's still Diana. No mistaking her voice. The clarity and distinctness of the way she delivers the lyrics is pure Diana. It's just the simplicity and lack of aggression that kind of throws you. You even wait from one track to the next for her to "Texas Bulldog" a tune to the floor. Instead, there is a vocal embrace and the stories gently take to the air.
I would have aligned these tunes a little differently, but then again, the way it's laid out and the way she delivers keeps the album in a flow. "More Today than Yesterday" gets your attention and then "I Want You" keeps your attention. From there, the album says "relax" and she does some good covers. "Lovely Day" was nice. "To Be Loved", "Only You", "The Look Of Love", "This Magic Moment" all "easy on the ears". "Always and Forever" I thought was a little "underdone". The layout "does" manage to keep you interested.
The opener "Remember" gives one the clue that this is a mature Diana Ross and a departure from the "Where Did Our Love Go", "Ain't No Mountain High Enough", "Upside Down" and "The Boss". Perhaps this is want she wants to say musically. We'll see. If it's an "adult" album you want to hear, if you are a fan of Diana Ross, if you're a dinosaur that refuses to go into a tar pit, you will enjoy this project. Not knocked out, but soothed by this album. Pour the beverage of choice, loosen your seatbelt and check out the "reinvented" Diana Ross.
–Earl Gregory
CD Review – Diana Ross – "Blue"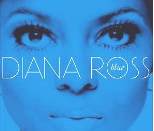 Diana's album "Blue"….well. I understand this album has been in "the can" for a while. If this is true, it only further validates her legacy and talent. If these were in the can, it just goes to show that not only do these songs hold up…not only the arrangements hold up….but Diana Ross and that clearly identifiable style hold up too. I understand that this was all a part of the Lady Sings the Blues project, so we're talking before this revisiting of standards trend some 30 years ago. What else is sitting in the Motown vault? This one can be held along side ANY of the projects done over the last 5 or 6 years. Can't point to any one that stood out for me. They all sounded awesome.
I guess the best way to compare the two, and I know it isn't fair, my parents would LOVE "Blue" and they would "like" Timeless Love. I can't get around how fresh Blue sounds after all these years on the shelf
Call her a Bitch…..The Bitch can SANG!!!!
–Earl Gregory
CD Review:
Susaye Greene (The Extreme Supreme)- Brave New Shoes
(This album is whatever genre you want it to be)…IT'S A KILLER ALBUM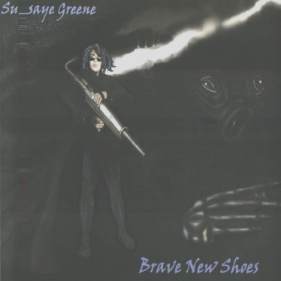 This is the most stunning and diverse album I have heard in a while. For me it's one of those types of albums that I knew would become one of my personal favorites upon hearing the first few songs. Listening to this album for the first time a few days ago made me recall other great albums of the past from artists like the Band of Gypsy's, Minnie Riperton, Public Enemy, Buckshot LaFounque and others, that simply reached out from the speakers, grabbed me around the neck and forced me to pay attention to the fact that I was going to be introduced to something different and I had betta pay close attention, right from the git go. Much like great albums of the past this is an album that has no true genre, it's a sonic masterpiece of audio art. Once you think you know what type of album this is, it suddenly changes up and becomes something slightly different, yet as it changes, you just elevate yourself to a new groove, that simply takes things to the next level.
Susaye Greene, AKA "The Last Supreme" is perhaps best known for exactly that. Susaye Greene was the last member of the Supremes signed to Motown Records, with Mary Wilson and Scherrie Payne.. However she is also probably the only person to have been both a member of the "Raylettes" and "Wonderlove". She's worked with Harry Belafonte. Her voice has a permanent place in the history of Soul music for singing lead on New Birth's classic song: "Until It's Time for You to Go". She co-wrote "Free" for Deniece Williams and more. Despite all of these accomplishments, there is NOTHING in her past that I am aware of, suggesting ANYTHING like this album…
Just to give you an idea of what I am talking about, please take a look at my somewhat generalized descriptions for each song of Susaye Greene's new CD called "Brave New Shoes"
* Black in Blue (CTI/GRP style vocal Jazz/Funk)
* Love Controls You (Stone Cold Stank Nasty Betty Davis/LaBelle style Funk/Rock)
* Time (Stone Cold Stank Nasty Betty Davis/LaBelle style Funk/Rock)
* Living In a Vacuum (Frank Zappaeque/Roger Troutmanesque style Funk/Rock)
* Never Dreamed (CTI/GRP style vocal Jazz/Funk)
* Get What U Give (CTI/GRP style vocal Jazz/Funk)
* Back When We Were Young (CTI/GRP style vocal Jazz/Funk)
* Never Can Wait For Love (CTI/GRP style vocal Jazz/Funk)
* Generation Maxd (Whodini/Special Ed 1980's Style Rap/Techno)
* Bee's Groove (Digable Planets/Buckshot LaFounque Style Conscious Jazz/Rap)
* Children of the Ghetto (Digable Planets/Buckshot LaFounque Style Conscious Jazz/Rap)
* In The Wind (CTI/GRP style vocal Jazz/Funk)
* High Energy (Updated Motown/Disco/Funk)
* Rhythm Revolt (Digable Planets/Buckshot LaFounque Style Conscious Jazz/Rap)
* Let's Have Some Fun (Lambert, Hendrix, Ross style Vocalese)
* The Ocean (Led Zepplin/Living Colour Headbangers Ball)
* Deep Inside It (Stone Cold Stank Nasty Betty Davis/LaBelle style Funk/Rock)
Keep in mind, the characterizations that I have just listed about each of the songs is "generic". In fact they could even be misleading, because the generic terms that I used can't possibly take into account the colors, textures and inter/intra dependencies of the songs themselves. Today I listened to this album for the second time in it's entirety, just to make sure that I "checked myself" before making a commitment to it. I feel even stronger about it today upon a second listen. When I listen to it for a third time I will most likely discover even more to like…
* What kind of audience will like this album? I dunno?
* What's the market for this album? I dunno?
* What kind of radio stations will play this album? I dunno?

What I do know is that this album is tailor made for Soul-Patrol.
It's truly a representation of "Great Black Music from the Ancient to the Future".
It has a home here…and BIG UP's to Susaye Greene for having the guts to seek out her own musical truth…
–Bob Davis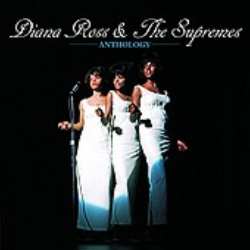 INTERVIEW WITH THE 'SUPREME' MARY WILSON A Soul-Patrol.NET Radio exclusive interview. In a wide ranging and candid interview, Mary Wilson tells us about her career as a founding member of the SUPREMES and their role in Black History, her views on the evils of culture banditry and fake groups, Micheal Jackson, Harvey Fuqua, George Clinton, on the possibilities that the Internet gives artists and other related issues.

Click on the image above to listen to the choice cuts from the 70's Supremes Anthology CD
Take a listen to our latest broadcast, (streaming exclusively on Soul-Patrol.Net Radio) based on the recently released "SUPREMES: 70's ANTHOLOGY", from our friends at Motown/UME.
70's Supremes Anthology: Up The Ladder To The Roof, Stoned Love, It's Time To Break Down, River Deep Mountain High, Nathan Jones, Function at the Junction, Floy Joy, Automatically Sunshine, and Your Wonderful Sweet Sweet Love, Bad Weather. Featuring the Chantels introducing the broadcast…
listen to the choice cuts from the 70's Supremes Anthology CD
DIANA ROSS & THE SUPREMES: ANTHOLOGY
Click on the image above to listen to Disc # 1 of the BRAND NEW Diana Ross & the Supremes Anthology CD

DIANA ROSS & THE SUPREMES: ANTHOLOGY
DISC 1: DIANA ROSS & THE SUPREMES
1. I Want A Guy
2. Buttered Popcorn
3. Tears, The
4. Your Heart Belongs To Me
5. Let Me Go The Right Way
6. Breath Taking Guy, A
7. When The Lovelight Starts Shining Through His Eyes
8. Run Run Run
9. Where Did Our Love Go
10. Baby Love
11. Come See About Me
12. Stop! In The Name Of Love
13. Back In My Arms Again
14. Whisper You Love Me Boy – (single mix)
15. Mother Dear
16. Nothing But Heartaches
17. I Hear A Symphony
18. My World Is Empty Without You
19. Love Is Like An Itching In My Heart – (extended mix, previously unreleased)
20. You Can't Hurry Love
21. This Old Heart Of Mine (Is Weak For You)
22. You Keep Me Hangin' On – (alternate mix, previously unreleased)
23. Love Is Here And Now You're Gone
24. Happening, The
25. Things Are Changing
26. He – (stereo mix, previously unreleased)
DISC 2: DIANA ROSS & THE SUPREMES
1. Reflections
2. In And Out Of Love
3. Forever Came Today
4. Nitty Gritty, The
5. Sweet Thing
6. Some Things You Never Get Used To
7. Love Child
8. I'm Gonna Make You Love Me – (with The Temptations)
9. Try It Baby – (with The Temptations)
10. I'm Living In Shame – (with The Temptations)
11. I'll Try Something New – (with The Temptations)
12. Composer, The
13. No Matter What Sign You Are
14. Someday We'll Be Together – (alternate mix, previously unreleased)
15. Hard Day's Night, A
16. It Makes No Difference Now
17. Ain't That Good News
18. Bewitched, Bothered And Bewildered
19. Whistle While You Work – (alternate mix, previously unreleased)
20. If A Girl Isn't Pretty
21. Where Do I Go / Good Morning Starshine
22. Can't Take My Eyes Off Of You
23. Rhythm Of Life – (with The Temptations)
24. Impossible Dream, The – (live)
Click on the image above to listen to Disc # 1 of the BRAND NEW Diana Ross & the Supremes Anthology CD
A Few Observations From The Rock n' Roll Hall of Fame Induction Ceremonies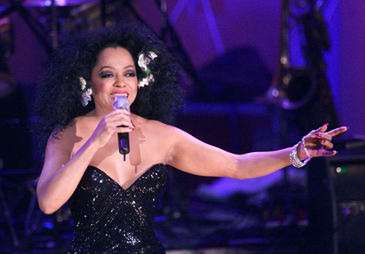 Doing a "180" on…. Diana Ross!

Before yesterday, if you had asked me what I thought about Diana Ross, I would have been one of those people who would have said they were not fans of her
See with "Ms. Ross", there is usually no in between, people either love her or hate her.
End of story.
As of yesterday, I have done a COMPLETE 180 with respect to Diana Ross.
You see I had either forgotten or never had even realized what a TREMENDOUS talent she is.
During the rehearsals yesterday for the Rock n' Roll Hall of Fame Induction ceremonies, each performer had to perform 2 songs, twice.
Diana Ross sang "God Bless the Child" and "Good Morning Heartache", and she sang each song twice.

SHE TORE THEM UP BOTH TIMES!!!

I was mesmerized and when she was through, I wanted more!
For some reason, I had always been under the impression that she had a "weak voice".
Not anymore…She's badd!
Here is what I would like to see her do….
Hire an orchestra, something along the lines of the Nelson Riddle Orchestra
(is Nelson Riddle still alive?)
Get Quincy Jones or perhaps even Wynton Marsailas (since there is no FUNK involved here, he might be willing to do it?….lol) to conduct/produce
Cut about 3-4 albums worth of material (covers of jazz standards)
Release one of the albums every year (a la Linda Ronstat)
Each one would be a hit album
She could do this for the rest of her career!
Take away all of the scandals, gossip, the London's Airport "frisking", etc
She's a TERIFFIC jazz singer
I guess I always knew that from Lady Sings the Blues, but damnnnn
If I know it, why don't the people who are managing her career seem to know it?
ONE MO' THANG….
The ONLY African American media at the Rock n' Roll Hall of Fame Induction ceremonies was Soul-Patrol.com.
ALL of the African American artists there took note of that and treated us accordingly, including Ms. Ross 🙂
1. While we were standing at the table, waiting to get our press credentials to enter the ballroom at the Waldorf Astoria, for the rehearsals, we saw Diana Ross's publicist and she said the following…
"Ms. Ross would like the ballroom cleared of everyone, while she rehearses…"
This didn't exactly surprise anyone who heard it, based on the reputation of Diana Ross….lol
Sure enough, later on as the time approached for Diana Ross to rehearse, the ballroom slowly but surely started to empty out, by the time she took to the stage, where there had once been perhaps 100 people milling around, now there were about 20.
(I have a feeling that she specifically requested that we be allowed to stay)
2. I was sitting at a table near the stage, Diana Ross was no more than 20 ft. away from me, and the whole time she was singing, I had my camera in hand, ready to take a picture. Naturally, I was afraid to do so, based on her reputation. I had visions in my head of security guards running over to me and confiscating my camera……lol
I waited till the end of her performance, and then took a picture.
She looked at me for just a moment, and then smiled and went on about her business!
I guess that sometimes, some people can get a bad rap?
Or maybe people change?
Or maybe, sometimes, people really do remember where they came from?
Either way, all I can say about the lady is that she treated us quite well 🙂
— Bob Davis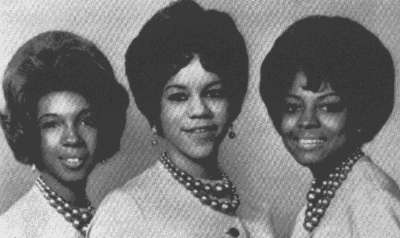 Subject: SUPREMES


Click here to enter your suggestions and feedback
Click Here To Return To The Classic Soul Homepage




Click on the image above to listen to Disc # 1 of the BRAND NEW Diana Ross & the Supremes Anthology CD


– Florence Ballard: Born June 30th, 1944, Detroit – Dead: February 22th, 1976
– Diana Ross: Born March 26th, 1944, Detroit
– Mary Wilson: Born March 6th, 1944, Mississippi

Together with The Temptations they were practitioners of the "Uptown" sound, which means romantic lyrics and soft strings on a typical R&ampB beat. The group had no less than 12 Nr.1 singles during the 60's.

I'll expand…just a LITTLE….
The Supremes kept on right on recording Top 10 hits after Diana abandoned the group literally without missing a beat. In 1969 WITH Diana, the group charted 5 singles before "Someday…", only ONE of which got inside the Pop Top 25.
("I'm Living In Shame" hit #10). And NONE of those five singles charted higher than #8 R&ampB.
In 1970 WITHOUT Diana, the Supremes charted 4 singles, ALL of them made the Pop Top 25 and ALL but one (which hit #11) surpassed that #8 R&ampB peak of "…Shame".
"Stoned Love" was the Supremes first #1 R&ampB hit outside of "Someday…" since "Love Is Here And Now Your Gone" way
back in early 1967, when the group was still The Supremes.
The TRUE fact of the matter is that "Diana Ross and The Supremes" NEVER hit #1 R&ampB even once before their swan song, and the group only had ONE Pop #1 ("Love Child") during the entire THREE YEAR span in which Diana took top billing.
Meanwhile, it took Diana over three years solo before she hit her first (and to date her ONLY) #1 Pop Album, the 1973
"Lady Sings The Blues" Soundtrack. Many people considered that to be a "comeback" album, as Diana had not charted ANY Pop or R&ampB singles or albums during the entire year of 1972.
And it took the unstoppable star power of Marvin Gaye as a duet partner to again rescue her dormant music career during
the period between "Touch Me In The Morning" and "Mahogany".
To be fair, Diana's music career fell off so dramatically while the Supremes kept churning out hits
because Diana was more seriously focused on becoming a multimedia superstar.
But the hits kept coming for the Supremes: "Nathan Jones" sold a million copies in 1971, "Floy Joy" was yet another
international Top 5 R&ampB smash in 1972, and multiple hits written and produced from both Smokey Robinson and Stevie
Wonder continued the Supremes' unbroken string of success.
It was only after the Supremes became victimized by a constant turnover of singers (Cindy Birdsong left in 1972,
and both Jean Terrell and Lynda Lawrence left in 1973) that their star diminished. It becomes quite obvious that those
defections destroyed the group far worse than Diana leaving.
Mary Wilson remained the foundation of the group despite all these changes, and they kept charting into the mid 70's.
Only after Mary lost the rights to use the "Supremes" name following their sold out 1978 tour of Europe (featuring Mary Wilson, Karen Ragland & Karen Brown) did the group disband.
Find it weird, but I liked the Supremes more after Diana left. The music got more "funkier". Not to say nothing bad about Diana, I like her music too. I did like their 70's music more than the 60's. Reflections and up The Ladder To
The Roof has to be some of the groups better cuts.
You don't realize it but you just made my day !!
Some of the people up here know of my "dislike" for a certain "diva". As a matter of fact my feelings about the group were similar to yours. They were in fact "funky" (if Imay be so bold to use that word) after a "certain diva" left the group. It was at that point that I actually began to like them and even purchased one of their albums !!
Anybody remember the album "Floy Joy" ??
Hi Most definitely remember FLOY JOY. Mary begins the song, and passes it to JEAN. I believe that is the only LP with Linda Tucker (later renamed Linda Lawrence). Two of my all time favorite songs are by the SUPREMES. They are UP THE LADDER TO THE ROOF (Jean, Mary & CIndy) and SOMEDAY WE'LL BE TOGETHER (Diana, Mary & CIndy). Years later it was revealed that this song was really recorded by Diana and a group called the ANDANTES singing background with her. Mary and Cindy were not on this recording. I love this group. "Diana Flo& Mary" "Diana Mary & CIndy" "Jean Mary & Cindy" "Jean Mary & Linda" "Mary, Cindy & Sherrie" and "Mary, Sherrie & Susaye"
My favorite Supremes song was ASK ANY GIRL, and I'm Giving you Your Freedom.

As for the Temps, some favorites of mine are: Don't Look Back, What Love Has Joined Together, It's Growning especially My Girl.

Remember the Temptations started out as the Primes and the Supremes The Primettes. Tempts started out singing on the corners. I am a fan of the original Temptations. They were great. They are still good but not as Good. The Supremes
were good but to see them perform disgust me. To see Dinah Ross just step to the front and spread her arms to block out
the rest made me sick. She was and still is not real. If God wanted us to have European weave he would have given it to us at Birth. I can see weave for someone that has hair falling out and they want to make their head look as though it is full of hair but to add 2 feet of hair to your head to try to make yourself look better. SORRY!!!! Won't work.
I enjoyed the Supremes better after Dinah Ross left the group. They became a real group then. The music wasn't the same but I still enjoyed them. What ever happened to them? I know what happened to the Temptations. They were in Fla. a while back at the Swap Shop.
"Floy Joy" is the only Supremes product that I have ever purchased with my own money primarily for three reasons:
1. The absence of a "certain diva".
2. The fact that my main man "Smokey" wrote and produced all of the songs on the album except for one (if my memory is
working today)
3. Just as others have alluded to, this album was damn FUNKY and the singing is great also….I even recently picked up a
package recently called "Supremes 70's" which….actually contains most of "Floy Joy" !!

(a 4th & undocumented reason is that those chicks looked GREAT on the album cover….I used to "stare" at it often)

Are you talking about Supremes 70's – Greatest Hits & Rare Classics CD? If So, I love almost every song on that album!
One of my favorite CD's that I have (and I own 40 LP's, 100 CD's and 700 Cassettes). Their music was Funky, the absence of the "certain diva" made a difference. "Floy joy" that was the song.
The Supremes sans Diana Ross is one of the most overlooked groups of the 70's. The oldies stations do not play their hits. And, yes, they did have hits. NATHAN JONES, LADDER, FLOY JOY, and more. The oldies stations and Classic Soul Stations only play the sixties hits with Diana as lead.
While I do not like the way Diana and Berry made her the star of the group and Mary, Flo and Cindy just background singers, I love the music. I bought BUTTERED POPCORN three years before WHERE DID OUR LOVE GO turned them into an international group. I've loved the group and its members from then till now. Just wish the 70's group would get more recognition and attention.
Okay, I'm going to play Devil's advocate here, and say, for the record, that we wouldn't even be HAVING this discussion about the Supremes, if it weren't for a "certain diva." Was Diana Ross the greatest technical singer to ever cut a piece of wax? Of course not. But she had something the public wanted. And something that often gets overlooked is that Diana worked damn hard for what she got. She wasn't lying back among satin pillows, popping bon-bons and having Gordy cater to her whims. She was his favorite, yes, but he also worked her harder than any of the other girls (which Mary admits)–*because he expected MORE from her.* Diana worked hard at her craft, demanded perfection from those around her, but, more importantly, demanded perfection from herself. There's nothing wrong with that. She knew what she wanted, and had the chutzpah, determination and vision to achieve it. And if Mary, Florence, Cindy and all the other girls at Motown didn't have that kind of ambition, well, too bad for them. Competent, good and even great singers are a dime a dozen–go to any "open mike" night at talent clubs, or your neighborhood church, or a piano bar, and you'll hear vocal talent. But genuine star quality is extremely rare, and Diana possessed (and possesses) that intangible quality.
I don't care whom she was sleeping with, no one can sustain super stardom for thirty-plus years on bedfellows alone.
OK! I'm through defending Diana! I also happen to enjoy the post-1969 Supremes very much. They recorded some
spectacular material–I'm particularly fond of "Ladder," "Stoned Love," "Bad Weather," and "Gonna Let My Heart Do the
Walking," as well as the entire TOUCH album.
Excuse us all but Diana got her starring roll on her back. She never was and never will be all that. Once she gets a taste of reality then and only then will she be good(almost great). Take away the weave and the lashes and put some pounds on her and give her the talent she seems to lack and I might even enjoy her music. Never was a fan of hers. If anyone ever saw the original Supremes perform they would always see Dinah Ross stretch out her arms and step to the front and show off her no talent. She seemed to wear dresses with big sleeves on them and when she stepped to the front you saw no one but her. Like so many others I never liked her. Of course the song Reach Out And Touch is a great song and we sing it sometimes at the end of our Church Services but that doesn't mean I like her just the song. I wonder what that song would have sounded like if Patti Labelle did it.
Ooooh… no, she DIDN'T go there… Uh-oh! This one should be pretty good…
I never said you HAD to like Diana Ross. We're all entitled to our personal favorites and non-favorites. But to make blanket statements like "she made it on her back" is unfair and inaccurate. And to rip Diana's glamorous image (i.e., weave, lashes, nails, gowns) is ludicrous–remember Patti's Frank Lloyd Wright-inspired hairdo's? Or Aretha's feathered headdresses? And you gonna tell me Tina Turner is a NATURAL blonde??? Let's face it, what makes the true divas great isn't just talent, but an ability to work it and give serious attitude and major glam. Anyway, back to the point at hand–you're certainly entitled to your opinion, and I wouldn't dream of trying to force feed you Diana Ross records if you don't want to listen to them. But the lady deserves respect as a trailblazer, a durable presence, and a unique talent.
May I just ditto every word you said to Hattie? I agree with you. I was originally a SUPREMES fan. When Diana left the Supremes, I was sad and mad. Then, I saw the new group and realized that my pleasures were doubled. I now had the SUPREMES and DIANA . Usually, when a singer leaves a group, I root for the group and not the "defector". There are two exceptions – Diana Ross and Teddy Pendergrass. Why shouldn't Teddy leave a group called Harold Melvin and the Bluenotes?? How deceptive. For a time I thought that Harold was doing all that great singing.
But I digress. Diana Ross…..She's the boss!!!
Have you ever noticed that the mere mention of "a certain diva's" name can evoke such emotions in Soul music fans ?
Why do you suppose that is ??
I dare not speaketh her name !! …..J
Martha Reeves hired and fired any number of Vandellas from 1962 to 1972 (the Vandellas were employees of Martha's, not Motown contractors, and has been quite dismissive in many of her comments about their role in her success–yet no one seems to rag on her about it. Oh well. I guess when you get as big as Diana Ross, you're bound to make a few enemies
along the way! The way I see it, the Supremes were great, Diana was and is great, end of story. You can enjoy either
or both without being nasty about the other. What's the point? Anyway, back to the topic at hand, what're your favorite Supremes albums? My personal fav. (not including live albums or concept packages) is MORE HITS BY THE SUPREMES (lotsa goodies: "Stop!," "Back in My Arms Again," "Heartaches," "I'm in Love Again," "Who Could Ever Doubt My
Love," "Whisper You Love Me Boy," "Mother Dear").
Some of my favorite SUPREMES LPS are CREAM OF THE CROP, I HEAR A SYMPHONY, RIGHT ON, TOUCH, AND MARY SHERRY SUSAYE. If truth be told all the SUPREMES lps are favorites of mine except maybe SUPREMES SING COOKE and SUPREMES SING C&ampW.
SYMPHONY was a great album! So was SING HDH. Of the post-Diana groupings, my faves are RIGHT ON and TOUCH. By the way, have you heard anything about the Supremes box set that was supposed to have been released by now??? Has it
been delayed? Canceled? (I hope not!)
Last I heard it has been delayed and not canceled. Have you gotten the latest SUPREMES ANTHOLOGY?
Most of the songs are in mono

It's good to know that you accept the fact that not just myself but other's don't like Dinah Ross. It's good to know that she has fans. Now Patti has weave hairstyles sometime and she admits to it and Tina may have colored hair but to me they are great singers and always will be. Dinah is admired and respected by a lot of whites and I won't take that away from her and I know some blacks may like her also but I glad to know I'm not one in a million that don't like her or that feels that she has no talent.
Now I will say to you that I did like the Supremes minus Dinah. I thought it was a real joke to listen to Harold Melvin & The Blue Notes and find that Tedy Pendegrass was doing all the singing. I use to think the same tings you were thinking. All that group did was launch Teddy on to a bigger and better career so he has a lot to thank Harold Melvin for. Harold Melvin not being the lead singer just let the world know that there was some great talent in the group and needed to be separated from them and share individually with the world.
I will mention her name for you and save you the hard struggle of getting in from your computer. dinah ross. That's the best I can do. Typing her name now seems to make my caps fail.
All this Diana bashing is getting REALLY tired. OK? You sure seem to spend a lot of time talking (typing) about someone you profess to dislike so much. You don't like Diana Ross. Fine. End of subject.
I do have the most recent ANTHOLOGY; the sound quality is great, and I prefer the mono mixes over the stereo in most cases (esp. "My World is Empty," "Love Child," and "Someday We'll Be Together").
Nathan Jones, Floy Joy, Up The Ladder To The Roof, Stoned Love, Automatically Sunshine & BAD WEATHER !!!!!
"a seriouly Funky Joint"
I'M STILL STARIN AT THAT ALBUM COVER !!
I, agree with you, not too fond of Ms. Ross Either.
This is why it's a public forum…"cause people are free to say what they want." So what if she wants to bash Ms. Diana, why does it hurt you so much?
She is free to say whatever she pleases. However, I find it pointless to expound so much negativity. I find it awfully time-consuming and not very healthy to do so. As Rogers & Hart put it so well, "I can't be bothered with people I hate." Why waste the time?
You are so right I can't be bothered with people I hate so why waste the time. Fortunately for me I don't hate
her I just don't like her. She just lacks real talent. I'm not knocking anyone that likes her. I use to like her until I watched her perform and I began to notice how she tried to upstage the others and that is when I began to dislike her.
Just never thought she was all that and a bag of chips or a very talented person. If she was she would have given everyone else a chance to do their thing also.
It depends on how you define talent. Her voice isn't strong – but it is unique. She did have the talent to use whatever abilities that she has to become a star. And , since she became a huge superstar, then it can be assumed that she has a lot of talent.
Does her voice have the soul and the strength of Patti or Gladys or Aretha? H*ll No !!! Does that mean that she has no talent?? H*ll no !!! Also, personality and talent are two separate things. Upstaging fellow performers is ego. Sammy Davis Jr. had an enormous ego. I didn't care for him. But loved his singing and talent.
Now ya know any female worth her salt that had 2 friends tried to be the supremes….J I wanted to be Mary Wilson,
but with all my oom pa pa going on I could only be Florence. But guess what, that was just fine with me. We had it going on. Makes you reminisce. I think i'll plan on calling the girls tomorrow and share memories.
Thanks for the corrections. You are right she used her talents to get ahead and her ego was unreal. That is one more why I don't like her.
Been browsing this BB for the first time…read a few of your comments…went to Tina Turner concert and it
was 90% white audience…sure whites like Diana, but you must understand that Berry Gordy's game plan for Motown in
the 60's was to create a music that was a cross-over appeal to white audiences…this he accomplished beyond his wildest dreams…I happen to have went to high school with Diana Ross and I think in order to understand whole-heatedly why the lady is the way she is you would have to really know where she came from and the effect that Berry and the Motown factory as a whole had on her and others…You would have to go back to pre-1958 on Gladstone Street…know what was about to aspire and understand that this man was about making money no matter what monsters he would create nor who he would destroy…there was plenty of very good talent who came through the doors of the factory only to be used and discarded…I say all this to say that Diana, despite what all say of her was a product of this man…As a young girl from the ghetto of the Brewster Projects, she, as any young person who is suddenly thrust into the light of fame may react, changed personally for the worse…If you listen to their first album, Meet The Supremes, one of my favorites which was recorded while they were still in high school you hear each member sing lead on various songs…Diana was the lead…had always been lead singer…It was determined by Gordy and Holland Dozier Holland that she would sing lead on all songs…After the regional success of their first album with such hit songs as Buttered Popcorn, I Want A Guy, and the funky Let Me Go The Right Way, the marketing department took over and the grooming began…voice lessons, dance lessons, charm and etiquette school to turn these ghetto girls into America's darlings and make millions for the company…Diana loved it! who wouldn't?…instant fame!…by 1964 they were ready…Where Did Our Love Go launched them to overnight stardom worldwide…still only 19-20 years old, no female group had ever had this effect on the music scene. closest African-American group was the Shirelles and they weren't anywhere near being promoted like the Supremes…between the years 1962-64 this group was being groomed for the inevitable…most of the songs they would record had already been written long before release and were being rehearsed in the studio after school on a grueling schedule…Believe me, if Diana did not make the grade in Berry's stable, she would have been replaced quicker than the blink of an eye…You can go down the list…there were many…case in point…The Temptations…many believe that David Ruffin was an original…he was not…although his picture appears on their first album, he only sings on two songs…Eldridge Bryant was replaced by Ruffin for the recording of My Girl…The success of this hit prompted the release of their first album Meet The Temptations which contained regional hits of some two or three years prior…but the seed had been sowed for worldwide fame.
Back to Diana…although I don't personally like Diana, she is not the same as I remember her at Cass Tech High School,
I must admire what she has accomplished…having been witness to what was going on at the Motown factory at the time I can understand why she is the way she is…She is the product of a man possessed with using her talent to make millions for himself and her…She was a big part in the overall plan…she learned and performed well…I was really upset when the decision was made for her to pursue a solo career…didn't think she would do well…but she did and I bought several of her albums…personally I think she is a self-centered, egotistical, butt hole…not in the same league as Patti Labelle, but I wouldn't think Patti is the same as she was with The Bluebells nor Tina when she was with Ike or Gladys with the Pips…we all change…The hair? that's superficial…they all have these superficial quirks…None are the same as they were 30 years go…She's 52 years old…They are all over 50…unfortunately, in our youth oriented society they cannot afford to look 50+.
Just a short reply…Diana Ross had no control over the upstaging she did…it was all rehearsed and preplanned to make her a star…
Been reading these notes…find very little mention of reasons for Diana's personality or ego…no mention of the forces behind the scenes that contributed to the development of this talent…and make no mistake, there is a unique talent there…if not, she would have fallen into the Motown vat of uselessness as so many others did…Diana, as well as The Supremes, Miracles, Temptations, Mary Wells, Stevie Wonder, Marvelettes, etc. were products of a huge marketing and promotional scheme that the U.S. had not seen since the early rock and roll days of Murray The K and Alan Freed…MOTOWN…you had to be there!
You make the same point that I made. Diana Ross has a unique talent and a distinct voice. She accomplished superstardom with those ingredients. I am a Diana Ross fan.
I even can say her name out loud and have the ability to type her name rather than typing "a certain diva". I do concede that she does not have a strong voice like Gladys or Patti or a many octaves voice like Mariah or Whitney but she s as big a star as them – if not bigger!!!! To do that takes some kind of talent. And she's got "some kind of talent!!!". It was enjoyable reading your post about Motown. Not many people know that when the Distants and the Primes combined to become the TEMPTATIONS that David Ruffin was not one of the original five. He was the first of many replacements.
Back to the SUPREMES. When the Primettes signed with Motown, FLO was primary lead singer with Diana Ross, Mary WIlson and Barbara Martin as background singers. As you said, Berry thought Diana's voice was more commercial and would be more acceptable to the white audience than Flo's raw sound. At the time he was right. He, the group and the label were huge successes. The SUPREMES and all the individual ladies were great – or as FLO used to say
"Honey we is terrific !!!"
Great to see that opinions can be based on pure fact as opposed to conjecture…case in point…don't particularly care for Michael Jackson, but he is a unique musical talent…love his music! care less about his private life…Diana is truly a star…regardless of her misgivings.
I'm glad to hear from someone that know's the real Dinah. I didn't really think she was that bad when she started out but as it goes for a lot of people especially blacks. They tend to reach fame and suddenly forget what they were and what it took them to get where they are. I can understand you for not liking her you knew her personally. We only know of her as a person who sings on stage (if that's what you want to call it). Your description of her as an egotistical butt-hole is perfect. I could not have said it better myself. You have put a lot of light on the situation. 'm sure to reach fame and stardom you have to go through hell to get there but I still say why is it that blacks are so quick to forget where they came from or who they are? Not just the financially secure blacks or the rich blacks but even some of the less fortunate blacks forget
And to a lot of people she is a star.
A very good point…one of the lessons that we have never seemed to learn as a people is that one about the re-distribution of wealth…history has taught us to grab all we can and hold on to it as tight and as long as we can…to look down on our less fortunate brothers and sisters…and to idolize materialism, the powerful, and the wealthy…fortunately my mother and father never taught me those values…have always been one who shares what I have…give grace to those who have it and understanding to those who do not understand…I sleep very well…if the day ever comes when this lesson is learned, we will be a proud and powerful race of people. Happy Holidays!!
She is a star…but not a nice person
I think I got caught up in my words…She is a "fading star" but not a nice person…this makes her ugly…and my mom always told me, "God don't like ugly!"
(She is a "fading star" but not a nice person…this makes her ugly..and my mom always told me, "God don't like ugly!")
I am sitting here dyin !!! ….LOL
You just made me think about "Norma Desmond" !!!
"Mr. DeMille I'm ready for my closeup now"
Stranger things have happened…wasn't that "Sunset Boulevard" character, Norma Desmond, based on a real movie star? Seem to recall reading that somewhere…

Does anyone know how I can reach Mary Wilson so I can send her 2 books to autograph? Also does anyone know the whereabouts these days of the "Last Supremes"-Jean Terrell, Sherrie Payne and Cindy Birdsong?
And where do I find posters of the original group to buy?(apart from the Motown Museum).Thank you.
Greg – what a coincidence that you asked about Supremes posters just after I got done reading a catalogue that contains one. I bought the SUPREMES at Lincoln Center poster years ago and paid a small fortune for it. I had it framed and it now hangs proudly in my den. In a new TIME-WARNER Sound Exchange Catalogue the same identical poster is for sale. Ad says that it is the original poster. It is custom framed in walnut wood with goldstone accents.
It is autographed by Mary Wilson. 42″Hx28″W Catalogue # 245050 Price $ 625 Phone 1-800-521-0042
Last I heard Jean Terrel had just left a group called the FLOS (stands for former ladies of the supremes) Linda
Lawrence and possibly Sherry Payne were in the group. They re-recorded many of the supremes songs I heard ( but find it hard to believe) that Cindy was a secretary at Motown
Well, shows what I know. I thought that the Supremes disbanded when Diana a.k.a. "a certain diva" left the group.
I know that they had 12 #1 singles with Miss Ross, and numerous other top 40 hits.
Does anyone know what their chart performance was post-DR?
I think Diana went on to have 6 more #1s. Also, when did the last Supremes officially disband. (Heck, they might
still be going)
Diana farewell performance with the Supremes was Jan 14, 1970. After Diana left, Supremes had top ten hits such as
UP THE LADDER TO THE ROOF; STONED LOVE ; AUTOMATICALLY SUNSHINE; NATHAN JONES and a few others that made top 40 like IM GONNA LET MY HEART DO THE WALKING. The Supremes officially disbanded in 1976. However, Mary Wilson's career never really took off as a soloist and she went on tour with background singers (they constantly changed and billed herself as MARY WILSON OF THE SUPREMES and also MARY WILSON FORMERLY OF THE SUPREMES.
Thanks for providing this info, not only did the Supremes sound better "post diva", but their actual chart performance was better than hers as a solo artist……I didn't know that !!
Yet with all those hits without Diana, they are seldom if ever heard on the oldies stations while all the Diana led Supremes are constantly played.
I don't think that it was the constant turnover of singers that destroyed the Supremes. Rather, it was the mismanagement of the group by Mary Wilson's abusive, cocaine sniffing husband. The ladies kept leaving because of his mismanagement. (Cindy left twice). He convinced Mary to leave in 1976. Sherry and Susaye could have gone on with a new singer, but after being gone for only a short time, Mary tried to rejoin the group to fulfill previous commitments overseas that were made before she left. Sherry and Susaye would have no part of it and thus the Supremes were officially disbanded. It was then that Mary hired the two Karens as her background singers and went on tour as a soloist but with the name SUPREME in her billing as a crutch. I like Mary a lot as a person and as a performer. In fact it is she that I always watched when any of the eight Supremes performed. But I believe that it was Pedro who destroyed the Supremes. And he destroyed them just when they became a true group with each singer contributing equally to the group. Susaye Sherry and Mary were all terrific on the last LP.
You definitely get no argument from me on that one… Pedro was a total loser and probably did play the biggest role in the turnovers and eventual demise of the Supremes. But I'm not sure which radio stations you listen to if you think Diana Ross either with or without the Supremes is played with any significance on the "Urban oldies" formats.
She certainly maintains a huge following in many gay club circles and perhaps among some "Pop/AOR oldies" fans, but according to the playlists I follow through the Billboard R&B Radio Report, Jack The Rapper. Soundscan Inc. and other sources, Diana Ross literally does not exist on Urban radio.
Re: Diana's disappearance from the charts of late…that is due to several factors, not the least of which is the shabby
promotional "efforts" Motown has afforded her last few projects. Consider this: In 1993, Diana's "One Woman: The
Ultimate Collection" greatest hits package was marketed as the holiday album of the year in England by EMI (who distributes Diana's material outside of the US). It went on to spawn two further hit singles for Ross, as well as reaching quadruple platinum status. In the US, Motown waited a year before releasing it, and then did so as simply another catalog reissue "best of" CD! Two of the newly recorded songs which had rounded out the UK version of the album were dropped from US pressings, thereby negating even the possibility of a further single release being culled from it.
Diana's last studio album, "Take Me Higher," was given similar lavish promotional values in England, and it debuted
at #10 on the UK album charts. In the US, there was exactly ONE full page ad in Billboard, the week of its release. ONE.
Then, Motown decided NOT to issue Diana's cover of "I Will Survive" as a single, even AFTER it became the highlight of
Ross' highly-publicized Super Bowl halftime show AND debuted on the UK singles chart at #14 AND featured a widely-lauded and -reported video clip guest-starring RuPaul (the video alone earned Diana spots on all the major TV entertainment shows).
Diana continues to play to packed houses stateside at venues like Radio City Music Hall (where she grossed nearly half a million dollars for two sold-out concerts in 1995), and worldwide at arenas like Wembley Stadium in London. But she
can't seem to BUY time on US radio. Besides Motown's lackluster efforts on her behalf, it's also undeniable that the bad publicity surrounding Mary Wilson's "Dreamgirl" memoirs (which were written with the help of a ghostwriter, conveniently left unmentioned the fact that Diana finacially bailed Mary out after Mary hit rock bottom with her cocaine habit, and featured several stories which are easily debunked by listening to OTHER people's sides of the same stories, INCLUDING old interviews with Florence Ballard herself [who once said that she'd rather deal with Diana than Mary, because Mary could be two-faced, whereas at least Diana shot straight]). In 1985, Diana enjoyed one of the biggest hits of her career with "Missing You," a #1 R&ampB and #10 pop hit. Mary's book was published at the end of that year, and Diana hasn't placed a single on the US Hot 100 since.
In the final analysis, however, it really doesn't matter. Berry Gordy's original vision for his protege was for her to become the black Barbra Streisand, and to a large degree, that's what Diana Ross is. A multimedia superstar who is hated as much as she is loved. And whether or not she ever scores another hit record, you can bet that we wouldn't be talking about her so much–even those of you who despise her–if she weren't a star. Even J. Randy Taraborelli, whose "Call Her Miss Ross" bio did further irreparable damage to Diana's image, had to admit: "Great singers are commonplace.
Divas like Diana Ross are rare."
Hi I listen to NYC radio stations. Diana and/or the Supremes can only be heard on the oldies station where – even though their choice of records is endless – they seem to play only BEATLES, ELVIS and SUPREMES. Never if ever is heard a SUPREMES record without Diana as lead. but, yes, you are right. Diana does not exist on the oldie urban smooth soul & r&ampb station Kiss FM. Nor is she played on the urban station WBLS-FM. Although, I was surprised to hear her last record TAKE ME HIGHER played a few times there. Her last three lps had some nice smooth ballads that deserved to be hits but it seems that programmers think that their time come come and gone

Click on the image above to listen to Disc # 1 of the BRAND NEW Diana Ross & the Supremes Anthology CD