Classic Soul – Unifics (they were AWSOME live)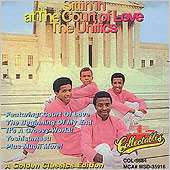 Subject: Unifics (they were AWSOME live)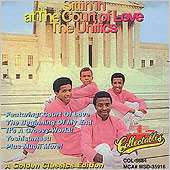 You can't stop talent, and The Unifics were just that great, however their lead singer, was a close to a genius (if any one is) as I have every seen. This guy knew show-business in every respect, from the choreography to harmony and all of the pyrotechnics of lighting etc. Plus he was a GREAT lead singer, and a lot of acts were happy when this group dissolved.
MMDells
Al Johnson, the lead singer of the Unifics has a CD out entitled, "My Heart is an Open Book." Its worth a listen. The song 'Tranquility' has been receiving air play in DC on 'WHUR's quite storm.
'Here's Lookin' at You' is as soulful as they get with nothing but sweet love songs making up the rest of the 11 songs on the CD.
Herb
I didn't know the Manhattans did the white glove act first. I saw the Manhattans do it but it thought they got it from the Unifics. I don't mean to say anything negative about the Manhattans but the white glove act was done MUCH better by the Unifics who were also a much better act than the Manhattans live. It's interesting that you say the Unifics were a group that alot of established acts didn't want to follow. One of the reasons I think the Unifics didn't get their due was because alot of major groups didn't want them anywhere around them so the Unifics didn't get exposure in major venues that opening acts often get. When I saw the Unifics I wasn't expecting what I saw. After all they the had all of 2 r&b hit records.
There were several well known groups on the bill with the Unifics. One was a VERY well known group who took time out of their busy schedule to "return" to the Apollo (I won't name names but that's how they were introduced). The Unifics kicked their well known ass all around the stage of the Apollo theatre. Unless you actually saw the Unifics live you won't understand. This relatively obscure act embarrassed a WHOLE lot of groups with gold records on their walls which was probably their downfall.
Ron Mcintyre
I was jammin this LP tonight from of my favorite forgotten soul groups from the Washington D.C. area, The Unifics. The LP they recorded was "Sittin" At The Court of Love". The group came together at Howard University in 1966 and was signed to Kapp records in 1968. They had their first hit with the smoker "Court of Love" which incorporates the voice of their producer Guy Draper.
Lead singer Al Johnson along with tenors Michael Ward and Greg Cook, and baritone Harold Washington made the group. If any of you were luck enough to see this group perform like I did at the Apollo Theater in 1969 with David Ruffin and C and the Shells, you were in for a treat. They out performed David, and David had tried his best to win his crowd ,and succeeded, but that doesn't mean he didn't have to workextra hard each night when they came on (lol). A must CD to have in your soul collection . Especially with smokers like " Court of Love", "The Beginning of My End", "Sentimental Man", "It's A Groovy World" "Toshisumasu" " It's All Over", "Tables Turned". The group broke up in 1972.
Add this to your collection and I promise you a musical treat that will not go out out of style!!
Enjoy!!!!
Mike " Chancellor of Soul" Boone
Sittin' At The Court Of Love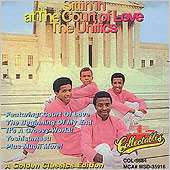 The Beginning Of My End
Sentimental Man
Memories
It's A Groovy World!
Got To Get You
A Hard Day's Night
Court Of Love
It's All Over
Little Green Apples
Tables Turned
This Guy's In Love With You
Which One Should I Choose
Harper Valley P.T.A.
People Go To Be Free
Toshisumasu
CLICK HERE FOR MORE ON Unifics

Click here to enter your suggestions and feedback