Classical Relationships
When I was in grade school, in the late sixties my teacher gave us a special treat. He turned out the lights in the classroom, and we saw Peter and the Wolf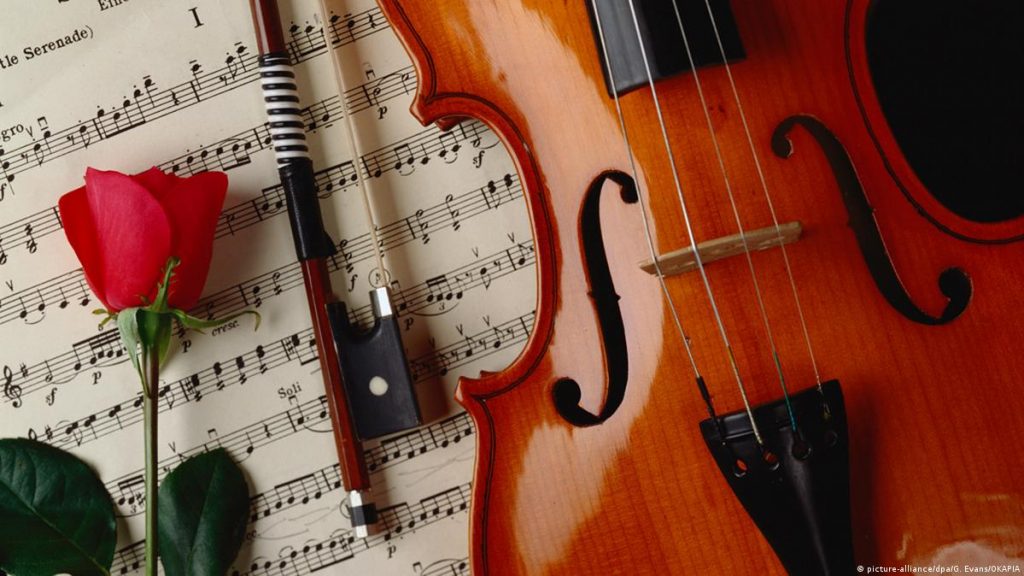 When I was in grade school, in the late sixties my teacher gave us a special treat. He turned out the lights in the classroom, and we saw Peter and the Wolf, an animated, symphonic approach, teaching young children about how to listen to Classical music. Peter and the Wolf, is a story about a little European boy who lived in a village right next to a deep dark forest with wild animals lurking about.
I was a young lad, highly imaginable and very impressionable to firsts. This was the first time I watched a film with my elementary classmates. We were all excited about this new mystery movie for kids. It was real dark in the room and the movie began to play with just a voice clueing us into this highly anticipated drama.
Technology was so simple then, loaning itself to so much imagination—and I, the young artist—had a quite vivid one! The narrator described a little bird and said, he was played by the flute; then described Peter and said he was by the string family of viola, violin, cello and double bass—with the grandpa played by the basoon.
Gunshots by the tympany and bass drum…
The duck, played by the oboe; the cat—a clarinet; and the wolf played by a French horn! Each of the characters were assigned a particular instrument and what Jazz artists call a riff (a short rhythmic improvisational phrase), teaching us, not only to hear the instrument, but to follow the sound throughout the tale; knowing each character by melody. I was fascinated by the passages, the dark sounds, and widely varied melodies followed by short bursts of narration, deepening my woke dream-like state. . . The event was marvelous!
One never really takes notice to how much classical music and riffs takes place in our everyday life; in commercial jingles, old cartoons like Mighty Mouse, Tom & Jerry, Bugs Bunny and the Looney Tune characters, The Jetsons, and Flintstones; not to mention classic movies, the crooners with their orchestras following in the background like Frank Sinatra.
For years, I thought my understanding of classical music was attributed to only this single childhood event…but I was wrong! Never did I realize, that right in my own home, I continued to be educated in my musical curriculum; and in some ways made more diversified.
I come from a big family. My father was incarnated in 1922, my mother was born in 1933; and even I experienced the great divide—where seeing Blacks on the silver screen came at a premium; owed to the mainstream society taking preferential treatment. My father and his folks were big fans of Nat King Cole, Eartha Kitt, and Dizzy.
Many of Dizzy Gillespie's big bands were labeled orchestras, and even functioned as such, from time to time, due to how popular Classical music once was.
Let's not forget, most of these musical styles like R&B, Rock, and Soul can't be traced back any further than the 1950s and 1960s.
Before that, there was only classical, ethnic, and spiritual music in this country—and due to the cultural vacuum created by the institution of slavery; a lot of our traditional ethnic music was greatly arrested. Many folks forget, bands as we know it, didn't exist before the big band era [1930s and 1940s] and that full orchestras, banjo, mandolin, guitar were mainly used in America during the Vaudeville era [1880-1920]. Waltzes and other such dances were mainly performed to Classical music—along with ethnic dances and music; until Blues and Jazz came along.
Folks don't realize that when they saw Sammy Davis Jr sing and tap dance, they were watching a former Vaudeville performer, who grew up in show biz. Or when the crowd saw Louis Jordan perform, he too (like Sammy Davis) performed in Vaudeville shows at an early age.
[I mention Louis Jordan because he was an idol to Little Richard and James Brown; as James Brown was an idol to Michael Jackson and his younger siblings].
As I mentioned earlier, I come from a big family. My older sister, Theresa and older brother Frank had the first record collection, I was ever exposed to.
In my youth I developed a fascination with Falsetto groups; particularly the Delfonics, through the tastes of my sister and one of my older brothers.
And when I wrote to you kats, concerning the memory of William "Poogie" Hart Muhammad's return to essence [PBUH]; it was then that I learned of Thom Bell and drummer Earl Young's contributions to the Delfonics' sound. It becomes significant here, because it was Thom Bell who arranged the Classical embellishments forged into the Philly Soul sound with the magnificent drumming of Earl Young. Thom went on to further the style of mixing Classical instrumentation and arrangements into Falsetto music when the Stylistics became popular.
It was then, that it hit me, Thom Bell was introducing classical music to a Black Rhythm & Blues/Soul audience who dug the Falsetto vocal style.
And even though the tenor range was a false pitch higher, during those times; there were many Black males who valued a natural sounding male who could reach those octaves. However, Thom Bell, brought more to the party. Beautiful, different sounding melodies, riffs and breaks that accentuated the singers voice and provided an opera-like window for the lead singer to entertain us.
Without even realizing it, through my siblings record collection, I was getting my childhood surprise of Sergei Prokofiev's Peter and the Wolf, all over again; through the eclectic tastes of Jamaican born American citizen, Thom Bell.
Wow!
In my older years, I'd never imagine I would receive such an epiphany; but there it was. Earl Young's openings on drums for the Falsetto tenor vocalist, was like the tympany and bass drum gunshot rounds in Sergei Prokofiev's Peter and the Wolf.
When I hear the Stylistics', People Make the World Go Round or the strings in the Delfonics' Break Your Promise, I'm whisked away to an opera or Broadway play; a place distinctly different from other Falsetto compositions I've heard. That's what makes Isaac Hayes' music score for Shaft, so special; Isaac Hayes had his band, The Bar-Kays backed by an orchestra. You can hear other instances of this with Barry White and the Love Unlimited Orchestra, Salsoul Orchestra, or MFSB and the Sound of Philadelphia are all orchestras in which its members are disciplined to perform in an ethnic style (R&B, Disco etc like Classical Orchestras playing Pops or Jazz) . . .Whereas Henry Mancini, the Classical composer gave us Jazz embellishments in his Classical performance score for Edward Blake's Pink Panther.
We are surrounded by obscure Classic relationships.