Doo Wop Doo Doo Pt 1 (Tribute to an Old Lady From Pittsburgh)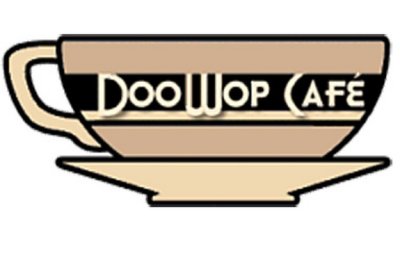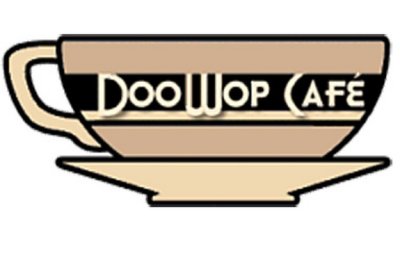 This is a story with many chapters.
Some of them nice.
Some of them not so nice.
All of it is required in order for you to have context.
And context is what you must have in order to understand.
Part of the bottom line is "culture banditry."
But another part of it is "self-hatred."
You may not be a fan of doo wop music.
You might be a jazz fan.
You might be a blues fan.
You might be an R&B fan.
You might be a hip hop fan.
You might be a Funk fan.
You might be a Rock n' Roll fan.
But you should care about Doo Wop, even if you don't like the music.
In my own case, not only do I care about it.
But I am an activist.
One of the reasons why I am an activist, is because I believe that history repeats itself. I believe that what happens to doo wop, will also happen to R&B, Jazz, Blues, Funk, Hip Hop, etc.
When I first envisioned what Soul-Patrol.com would be, I never thought for one single solitary moment that I would ever write anything on the website about doo wop.
Of course that was back when I was "young & dumb."
That was long before I became friends with the Dells or the Flamingos or the Moonglows. Long before I ever met the Moments, Mandrill, Jimmy Castor. Long before I ever met Gary "Doo Wop" Shider of Funkadelic. Or his brother Tommy Shider of the Sheps.
"I was simply too young and too dumb to understand the historical connections between the Ink Spots, the Harptones and Grand Master Flash/Furious Five."
And why this might just be the only place to connect those dots.
But an old lady from Pittsburgh knew it.
And she encouraged me to make those connections.
And I wrote about her when she passed away a few years ago in 2010…
Her name was BarbaraAnnPgh@aol.com
Subject: BarbaraAnnPgh@aol.com ("an old white lady from Pittsburgh")
From: "Bob Davis" <earthjuice@prodigy.net>
Date: Sat, July 10, 2010 10:40 am
To: <soul-patrol@davisind.com>
——–
Few of the folks here knew Barbra Ann, but I did. I've known her for since the late 1990's. I never met her in person, I only spoke with her once over the phone. A few days ago she passed away after a long bout with cancer. However I am "cc ing" her on this message. Yes, I am writing to BarbaraAnnPgh@aol.com  just one last time. I know that she is reading this email…and that she will read it, even if it bounces back!!!
In some respects, she was just "an old white lady from Pittsburgh".
However in reality, she was much more than that. She was in fact one of the pioneers of the Black Internet. That's because she was one of the key people involved in the creation of a website called "Doo Wop Cafe".
Barbara and I used to get into some fierce arguments via email about the music of the 1950's and it's current day representation. Although we didn't always agree, Barbara knew how important it was for Soul-Patrol to be involved in Doo Wop music and she helped me as much as possible to that end.
"Yeah it's your music, we took it, you guys didn't want it, so we are taking good care of it till you decide that you want it back…"
And of course I said…"We want it back right now…"
Barbra Ann challenged me to not just talk about what I called "great black music from the anicent to the future." She challenged me to actually "put my money where my mouth was" (le: put skin into the game,) and to get involved in it. She challenged me to become pro-active about doo wop. When I told her that I didn't know how to get involved, Barbra Ann made sure that I knew where the shows were, contacts for the artists, etc.
I told her…"I'm a child of the 1970's music, I don't know anything about 1950's music."
And then she said…"Write about it anyhow Bob, you have no idea how much the artists need for YOU to write about them, it doesn't do them any good for an old white lady from Pittsburgh to write about it, however it might actually change a few things if YOU write about them…"
And she was right…
Whenever I would show up at a Doo Wop concert, go backstage introduce myself to the artists, tell them why I was there, their eyes would light up, they would smile and tell me that they have been waiting for me to show up, in fact they said that they have been waiting for over 40 years for "ME" to show up.
And then they would tell me stories, stories that no white reporter/broadcaster will ever hear…And each time I would file a report, post it on the Soul-Patrol website, do a Doo Wop internet radio show, etc.
Barabra would write to me and say…"See, I told ya that it's important for YOU to talk to these artists and report on their activities…"
Today Soul-Patrol.com has a major presence on the current Doo Wop scene and some of that is due to BarbaraAnnPgh@aol.com CHALLENGING ME TO DO WHAT KNEE-GRO MEDIA HAS FAILED TO DO, AND CONTINUES TO FAIL TO DO.
HONOR IT'S OWN
Yeah, so perhaps she was just "an old white lady from Pittsburgh." But she left a legacy. And today I just wanted to say a few words about her…
—————–
Bob Davis