Book Review – Knock! Knock! Knock! On Wood: My Life in Soul (Eddie Floyd – Bio)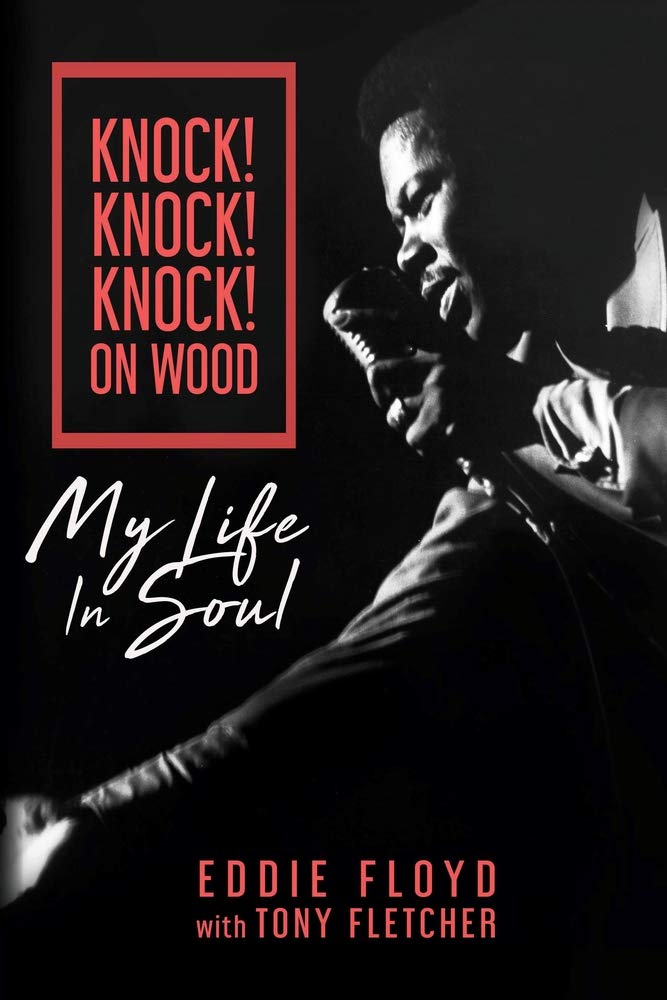 by Eddie Floyd & Tony Fletcher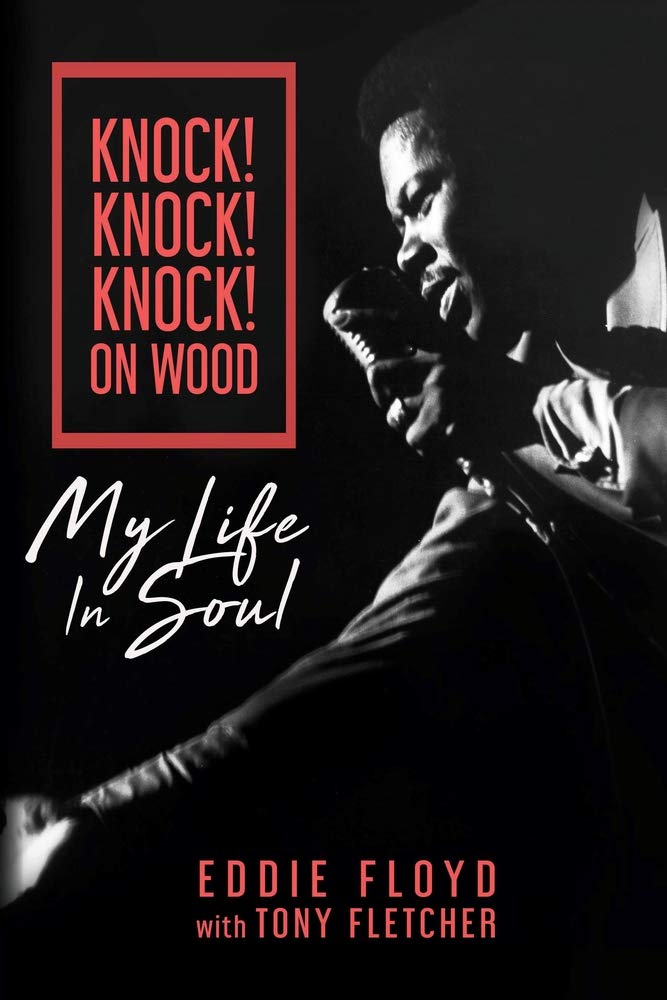 Eddie Floyd was there at the birth of STAX and he was one of the last to leave when the studio was locked up for the final time. So if anyone knows what really happened in those final days of that great Memphis label it has got to be him.
But that's not where the story starts in this great biography of a real southern soul-man. In this recently released book written by Eddie with the assistance of Tony Fletcher an Englishman now residing in New York State. Eddie takes us from his birth and childhood in Montgomery Alabama, his time in the correctional school he was sent to, his songwriting and then onto his time in The Falcons with Wilson Pickett, Joe Stubbs (Levis brother) and Mack Rice and others, some say the very first soul group. Right through to his hit STAX recordings. On to the fact that now at 83 years of age he is still, if the deal or the cause is right, out performing.
Eddie appeared into this world on 25 June 1937 and from that point on he wanted to sing it seems. When old enough he joined his local church choir and just carried on from there. One major juncture in his adolescent life was when a typical boy as he, at 13 years of age, was found guilty of a charge of breaking into a local church. This was an injustice as he had never committed the crime that he was accused of. But it didn't seem to matter as he was sent off to a place called Mount Meigs as a punishment. Before a name change this place was known by the chilling name of 'The Alabama Reform School for Juvenile Negro lawbreakers'. But despite the incarceration Eddie maintains that his time there made him into a better, more tolerant man. Eddie reports on the progress of his life with much clarity and in a way that makes you want to read more and more just to see what happens as the pages are turned. The book contains stories of his time recording with Robert Wests Lu Pine Label and then his time with The Falcons. He was then introduced to this new record label STAX by Carla Thomas when she was studying at college in Washington. She suggested that he made his way to Memphis and introduced himself as a songwriter and singer to Jim Stewart. Plus it was also with the support of a DJ on WUST radio in DC one Alvertis Isbell, who later became Al Bell of STAX. Throughout the story is told with humour and vivd recall of everything that happened whist he was at Stax. He talks about the production of his many hits and his very successful songwriting partnership with other Stax luminaries like Steve Cropper, Booker T Jones, William Bell and Isaac Hayes . The book also covers Eddie's personal view of the disintegration and final destruction of the STAX company, he was there and witnessed the dramatic events and key moments in the ensuing court trials of the participants. He tells it as it really was and adds a lot of information to those other books written on the same sorry subject. In the years following the loss of Stax the records he made and the shows he did are all covered. Including his time singing with The Original Blues Brothers Band with Steve Cropper and Duck Dunn. He would never join a band as such despite being invited to do so, he always wanted to be billed as a 'special guest' so that was what was done both with The Blues Brothers Band and ex Rolling Stones bassist Bill Wyman's Rhythm Kings with whom he also sang with as a 'special guest'. Knock! Knock! Knock! on Wood is an excellent well written book by Eddie and his cowriter Tony Fletcher, it is highly entertaining, very informative and a wonderful addition to any soul music fans library. I can say with all honesty that I really enjoyed this book and also that I learnt some points in the soul music story that I was not previously aware of. I would also like to further recommend another book written by Tony Fletcher In the Midnight Hour the life and soul of Wilson Pickett. Wilson was the life long friend of Eddie from their years together in The Falcons so the tie up with Eddie Floyd seems understandable.
Review written by Alan Shellard UK