Soul-Patrol Spotlight – Conversations with KEA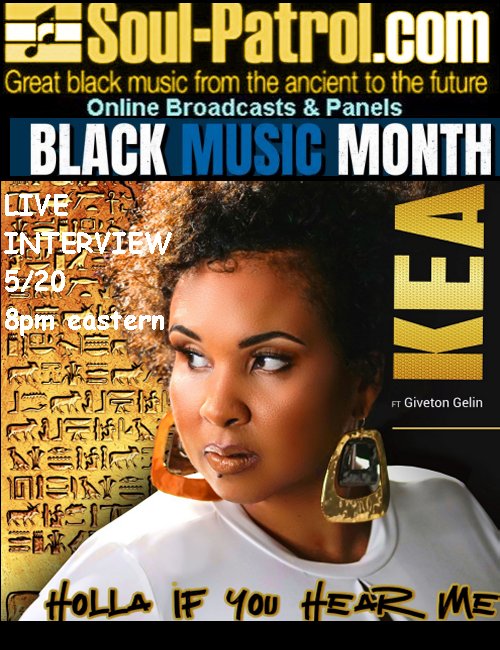 Soul-Patrol Spotlight – Conversations with KEA
1249
1249 people viewed this event.
In a time when society needs it most, independent singer/songwriter KEA (KEA MICHAELS) of Pittsburgh, PA has delivered a socially relevant and thought provoking single entitled "Holla If You Hear Me". The most recent single to be released from her highly anticipated 6-song EP entitled "Relationships", due out in 2021, offers up a glimpse of KEA's compassion for humanity and a collective call-of-duty for society as a whole to recognize the part in which they play in order for all to realize change for the better.
Inspired by observing consistent, modern-day injustices which eerily mirror those of a time gone by, an admiration for the 'Black Lives Matter' movement and shedding a further light on systemic racism and all of the injustices imposed on Black America, KEA summons her audiences to acknowledge the much-needed change in civilization. Through her simplistic lyrics, melodic grove and significant message, attention is brought to those in power and how that power is misused. Offering a voice to those who are experiencing life through a more challenging lens, KEA is soulfully delivering extremely relatable verses, as she touches on employment disparities, the misguidance of children, substance abuse and the New World Order.