Flamingos Are Coming to Baltimore 11/25 @ St Mary's Hall, 5500 York Road, 6pm
Their sound was truer to that of a group of young men bursting out of the ghetto with world-class harmonies and jumping rhythm &blues stylings.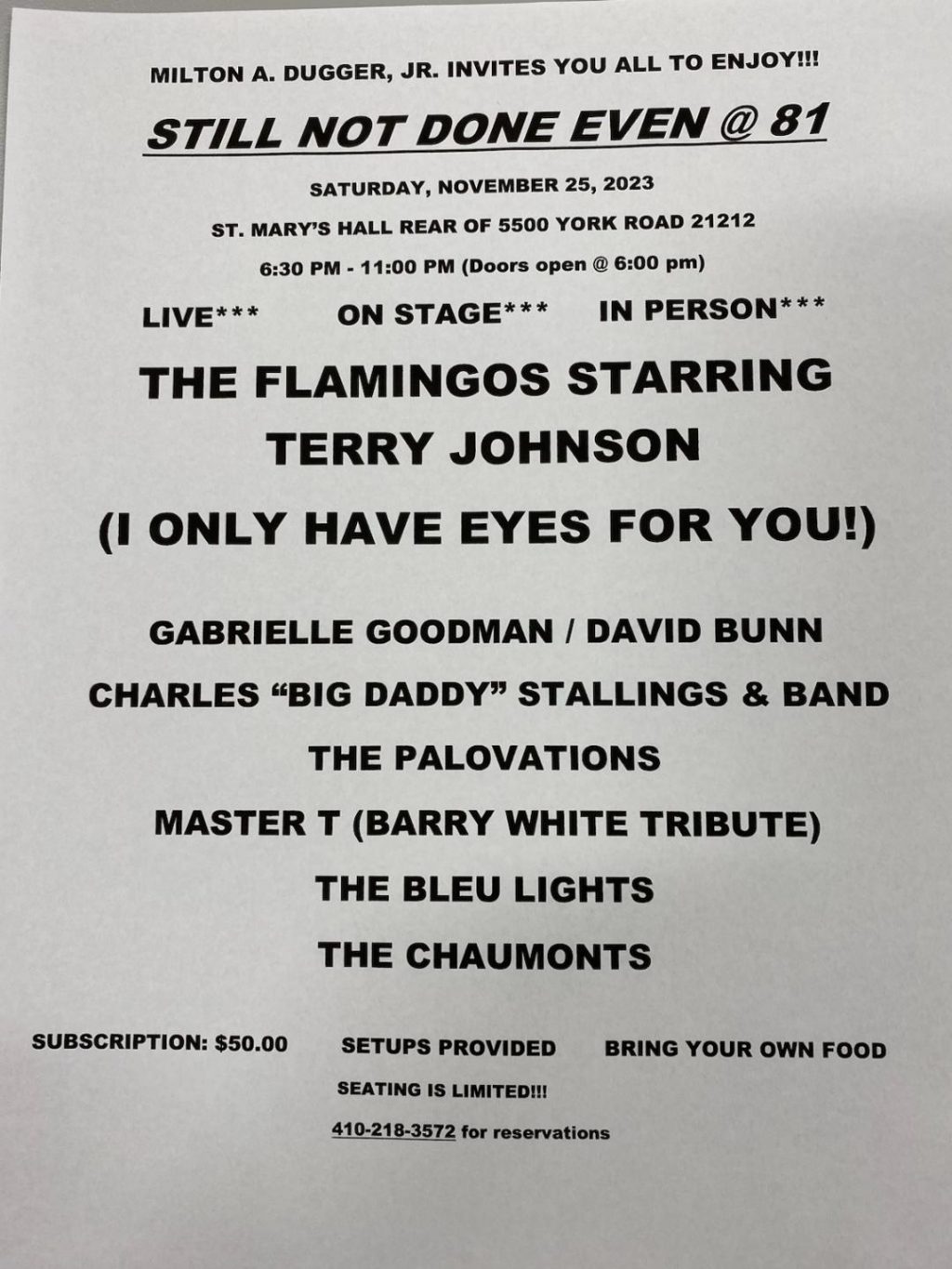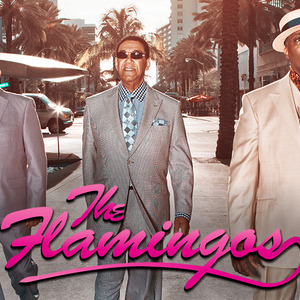 If you want to experience what it actually is to harmonise professionally, you must see The Flamingos live. Of course their wonderful grainy and soulful voices sound brilliant on their studio albums, in a live performance they are just on a new level, blending together, and creating a magical sound. The doo wop group have been together for over 60 years now, and they seem to have improved with age if that's even possible. Their talent and dedication is entirely focused in the music, and their aged voices compliment the blues sound.
Of course there have been significant line up changes over the years, but the band have maintained their tight interactions and working ethics. The Flamingos have received and been nominated for countless awards, and their song I Only Have Eyes For You was inducted into the Grammy Hall of Fame back in 2003. The group opened their show with the hit track Nobody Loves Me Like You, and they had everyone singing and swaying along before they'd even finished the first verse.
Their image hasn't changed over the years, and the performance has the ability to transport you back to the 60s with the strum of a chord. It was a wonderful showcase of true talent and great writing.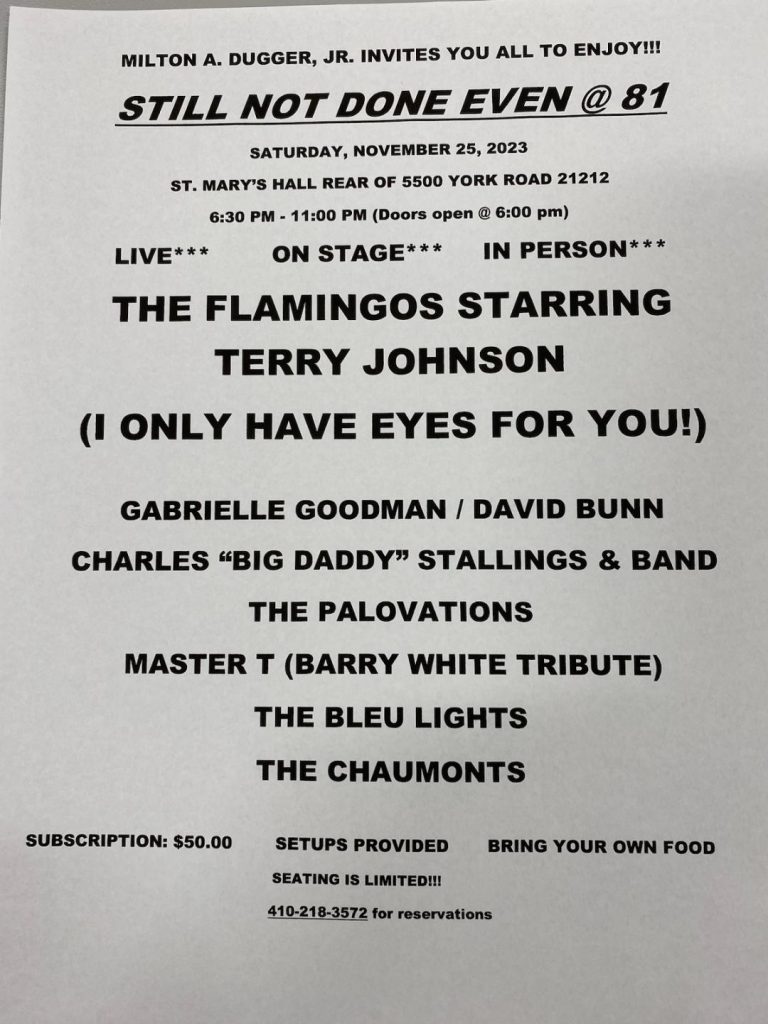 Flamingos are Inducted Into the Rock n Roll Hall of Fame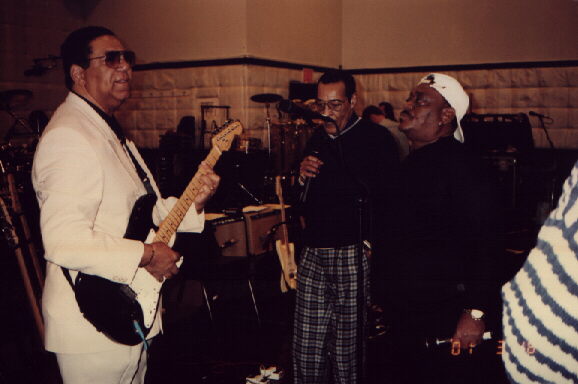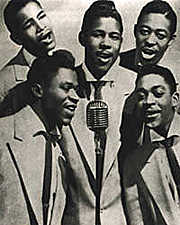 Tuesday, December 12, 2000, New York, NY — The Rock and Roll Hall of Fame Inductees for the Sixteenth Annual Induction Ceremony were announced today:
The Flamingos, Chicago's pioneering doo-wop aggregation — Nathaniel Nelson, John Carter, Terry Johnson, Tommy Hunt, Ezekiel Carey, Paul Wilson, Jacob Carey and Sollie McElroy — gave us the trend-setting classic hit "Golden Teardrops," and their soulful rendition of the pop standard, "I Only Have Eyes For You";
Subject: Evolution of the Flamingos and Their Sound
The Flamingos were one of the two greatest doo-wop groups associated with the Chess record company, the other being the Moonglows. Fans of the Dells may disagree. But during their time with Chess, the group's sound epitomized a purer form of doo-wop than their later, and more successful End records would have anticipated. While the End recordings were polished and pop oriented, the Chess fare finds the Flamingos at a searching, struggling beginning.
Their sound was truer to that of a group of young men bursting out of the ghetto with world-class harmonies and jumping rhythm &blues stylings.
The later End recordings would search for and emphasize the group's "crossover" appeal (Remember, the End album covers depict white teenagers at a party, pink flamingos in a garden, and the group, resplendent in supper-club wear.} by broadening the group's repertoire to include songs like Oscar Hammerstein's "Everybody's Got A Home But Me" and "You'll Never Walk Alone" along with the Swallows' "I Only Have Eyes For You" and the Five Royales' "Crazy, Crazy, Crazy."
The earlier Chess recordings cast a different light on the young group, featuring then-typical jumps like "Chicka-Boom" and "Ko Ko Mo." But it was their early Chess ballads like "Dream Of A Lifetime," Whispering Stars," and "A Kiss From Your Lips" that would foreshadow the coming of the professionalism epitomized by the Temptations, and foretell the Flamingos eventual recognition as a world-class, Hall of Fame supergroup.
–"Mr. Blues" Doug Curry
Subject: Zeke Carey of The Flamingos Passes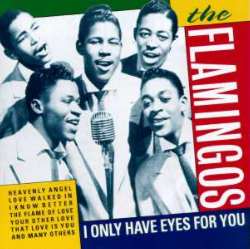 Zeke Carey of The Flamingos, passed either on Christmas Eve, or Christmas Day. The Flamingos were nominated for the Rock n Roll of Fame in the 1999 balloting, but didn't receive enough votes to be inducted. This is just another sad commentary of someone that gave his life to Rhythm & Blues, for 48 years, and never received any of the rewards that most young artist achieve. Their classic "I Only Have Eyes For You" was often imitated, but never duplicated by a lot of "blue eyed soul-groups. 5 of the original members are dead: Nate Nelson, Sollie McElroy, Jacob Carey, Zeke Carey (brothers) and Paul Wilson, who was Johnnie Carter's first cousin. Johnnie Carter who helped form The Flamingos, and is currently a member of The Dells, is the only original member living.
Mr. Carter is the only recipient of the "Pioneer Awards" given by the Rhythm & Blues Foundation, to be inducted twice, with The Dells, and also The Flamingos. Tommy Hunt is also still alive and performing in England, however he is not an original. Zeke Carey's famous words, when asked about the Pioneers of Rhythm & Blues, and how they had been slighted by the Rock n Roll Hall of Fame, was: and I quote…"What have you done for me lately". I know that will not see his name in any press, but Bob, THANK GOD FOR THE SOUL PATROL. I heard that Pookie Hudson (of the Spaniels) and Harvey Fuqua (of The Moonglows) were at his bedside…
Subject: The Flamingos – From a Doo Wop Fanatic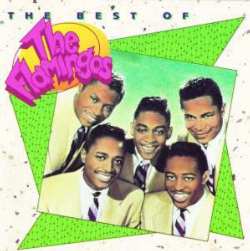 As I said earlier I'm a Doo Wop Fanatic. And one the groups I am a fanatic about is The Flamingos, or as they were affectionately called by then [THE FLAMING JEWELS]. My favorite songs by them were I Only Have Eyes For You, Lovers Never Say Goodbye and Goodnite Sweetheart. They had the purest harmony I ever heard. Listen to the splits that they do in the background. The Bass doing one thing with the baritone, The 2nd & First tenor doing something else. The smooth lead. They inspired me to sing their songs in Jr. High & High School and when I formed Sly, Slick & Wicked their presence was always there.
–John [Sly]
I remember The Flamingos very well. I saw them only once live when I was growing up in Jackson Tennessee. It was at one of those shows that my dad didn't really want me to go to because I was only about 16 or so, but he finally relented. I did meet a couple of them (because it was easy to get backstage back in the day!), but it's been so ago I can't remember which ones they were.
(Come to think of it, that's probably why my dad didn't want me to go!—smile)
Anyway, I still think they harmonized like no one else before or since! One of my favorite songs by the Flamingos is "Lovers Never Say Goodbye" and, of course, "I Only Have Eyes For You." Did we ever decide if that intro was "Shoo-wop, shoo-wop" or something else?
–JAYMERRY
Subject: The Flamingos – Tommy Hunt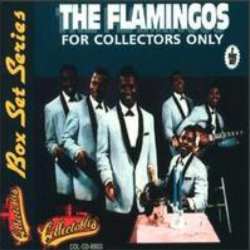 Tommy Hunt was a member of The Flamingos, He replaced Ist tenor Johnnie Carter, after Johnnie Carter was drafted into the army, in 1957. After returning from service in 1959, The Flamingos decided that they didn't want Johnnie back in the group, which was lead by Nate Nelson.
Tommy Hunt recorded a single entitled "Human" and his career took off, and he left The Flamingos, Johnnie Carter became a member of The Dells in 1961and the rest is musical history. Tommy Hunt left this country and went to England to continue his career, he now resides in the Netherlands, I think Copenhagen. The Flamingos recording of "I only have eyes for you" is considered a standard, and Nate Nelson (who incidentally was the cousin of "Sonny Til" who was the leader of The Orioles" died of a heart attack at a fairly young age.
Tommy Hunt, Johnnie Carter, Zeke Carey, The late Jake Carey, and Buzzy received The Rhythm and Blues Pioneer award 2 years ago, and performed "I only have eyes for you".
Johnnie Carter is the only entertainer to receive two Pioneer awards from two groups, The Dells, and The Flamingos.
Subject: The Most Beautiful Love Song Of All Time?
"The moon may be high,
But I can't see a thing in the sky,
I ONLY have eyes for you.
I don't know if we're in a garden or on a crowded avenue
You are here and so am I
Maybe millions of people walk by
But they all disappear from view
Because I ONLY have eyes for you"

–Flamingos
Yes I do thay were great, I picked a song of theirs that no 1 was doing, and it is a big big hit for me on stage—- I ONLY HAVE EYES FOR YOU—-That's because I do it so good."LOL" They were the best on stage and mean the"BEST"
–GENE CHANDLER
Subject: MMDells on Johnnie Carter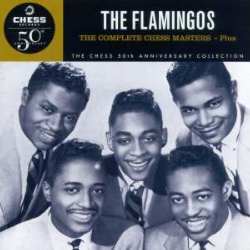 I'm amazed that anyone can have a conversation about tenors, without mentioning Johnnie Carter. who has the most unique tenor of all, and at age 64, is still admired by All Tenors in every group, because of the quality and tone. I defy you to pick up "Golden Teardrops" by The Flamingos, the group that Johnnie Carter song with before becoming a member of The Dells in 1961, and tell anyone that there is any better tenor. Johnnie wrote the book on tenors when he performed this masterpiece years ago, and is the measuring stick upon which all black vocal group tenors are measured. What is even more amazing, is that he also sings Bass, Baritone, Second Tenor, and Lead! Does anyone remember "Golden Teardrops"?