Happy Birthday Michael Henderson
He was getting ready to start tearing into his Rick James Tribute stuff, but as if on cue, the heavens opened up,…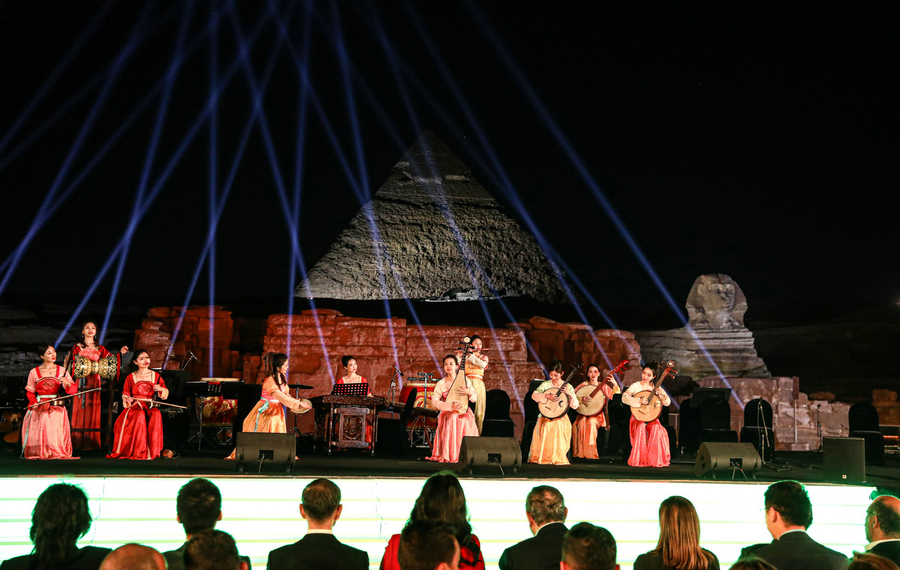 Note: I couldn't find a picture of the Miles Davis Band playing at the foot of the Pyramids, so I used this one instead…
He said to me; "Bob, you have no idea what it felt like to be playing this music at the foot of some damn pyramids. It felt like the sky had opened and the hand of God reached thru and touched me."
— Michael Henderson (describing the FUNK to me of the Miles Davis Band)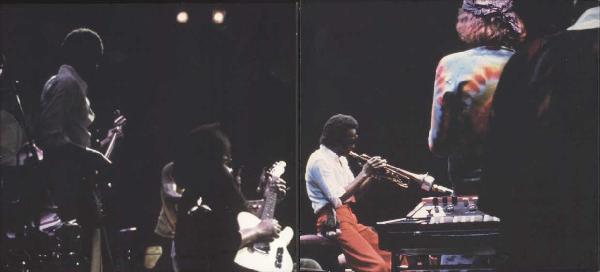 And so, my own personal "long strange trip with Michael Henderson began, in the 1990's. That was the start of our friendship. But our relationship had begun much earlier. That had begun back in the 1970's and my introduction to his bass playing mastery, on the albums of Miles Davis. After all it was his stellar bass playing on those recordings that caused some jazz critics to label albums like "On the Corner," to be the "ultimate freakout." And certainly, as an impressionable teenager at the time, I was one of those who got "freaked out." But that's how the relationship started.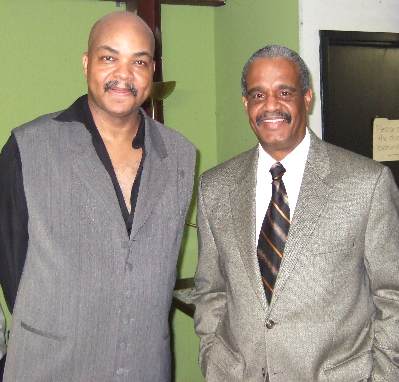 I dubbed him "THE ULTIMATE FUNKATEER" online, because to my ears, his music encompassed the totality of Funk from the "Space Funk" of artists like Miles & Sun Ra, to Motown/Detroit styled Funk" of Marvin Gaye, Stevie Wonder, Ray Parker Jr and of course James Jamerson (who Micheal always said was truly who taught him to play bass,) 1980's "Sophisticated Funk" of Phylis Hyman, Jean Carne, Norman Connors and ultimately Micheal Henderson.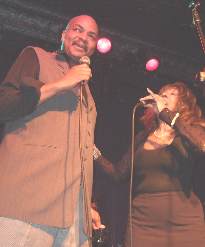 By the time we reach the 1990's I am no longer an impressionable teenager and Michael Henderson is no longer the "anchor" of the world's greatest Funk band. He is now a former 1980's R&B music hitmaker, turned "indie" artist, trying to regain an economic footing in a music world that seemingly no longer valued either his talents or his accomplishments.
Of course, Michael is far from alone in that quest. However, he had, unlike most of the others had figured out that making new recordings wasn't the answer. He felt strongly that the answer was in doing live shows. As many as possible. And to do them with no respect given to traditional music categories, but instead to play live music that would allow him to showcase his still formattable vocal & instrumental skills, while at the same time be all about the business of being an entrepreneur and figuring out the best way to continue being a touring artist, in an economically responsible manner.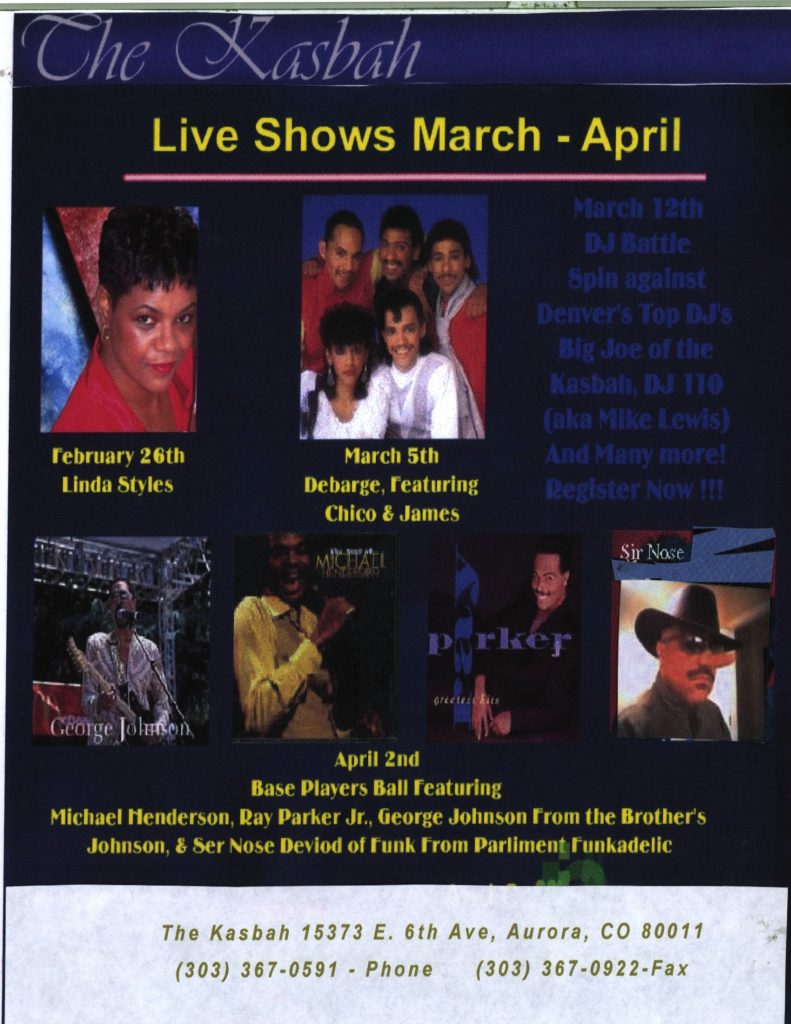 One of the things that people don't know about him, is that he was an absolute genius at artist management & promotion. He could have had a career just doing that. Or perhaps a consultancy advising "legacy artists" just how they should proceed in the 2000's?
We became fast friends, and I was firmly committed to helping him as the owner of the Soul-Patrol website, towards his entrepreneurial goals. He on the other hand was committed to helping me in any way that he could to make Soul-Patrol as successful as possible. That meant I became an automatic fixture on the guest list to any event featuring Michael Henderson on the east coast of the United States and a few places more. He also called me seemingly at all hours of the day and night with ideas to enhance Soul-Patrol, up to and including him doing a live performance for the site. He did exactly that at the Soul-Patrol Convention, in Clark Park in Philadelphia.
(If anyone has a picture, I will gladly insert it)
One thing that he would NOT entertain was creating any new recordings whatsoever. As far as he was concerned, while it might be great for his ego, for an artist like him to make any new recordings was a sure fire way to end up in the poorhouse. In fact, was constantly calling and starting off the conversation with; "Bob, I'm getting ready to release a new record." After a while I knew him well enough to respond by saying; "Stop lying to me m*f*ker." It was all in good fun, and it was one of his favorite ways of teasing me. In reality he believed so much in the idea of "legacy artists," doing live shows for relatively intimate audiences, that he became quite successful in booking himself in smaller venues (300-1,000,) using local musicians (sometimes even students) and ultimately even booking some of his peers from the R&B/Jazz world. For PR he would use an ever-dwindling number of contacts in the world of commercial radio, combined with the Internet (Soul-Patrol.) He was so successful at doing this, I always felt that he could have turned it into a very lucrative full-time business, if he wanted to.
Over the years Michael introduced me to a slew of both R&B (including Motown artists, Funk artists and 1980's R&B artists) and Jazz artists (both inside of the circle of Miles Davis and outside of that circle.) Any time I met these artists for the first time, I was always warmly greeted and told "Micheal has already told me all about you and that you can be trusted."
When I met the great Ray Parker Jr, for the first time, he said to me "Your boy Mike, has told me all about you. You do know that he thinks the world of you, don't you?"
When he passed away last year, it was a shock. I had just spoken with him on the phone a few weeks earlier and he didn't mention a word about being sick. Of course In the year or so, since he has passed, I have had something of a "writers block," in terms of putting anything together about Michael Henderson. Last year our friend Rickey Vincent did a two-hour interview with me about Michael. I'm not sure if he has broadcast it yet, but I got pretty deep. In fact I probably "shot my load," during that interview, leaving me with little to say now.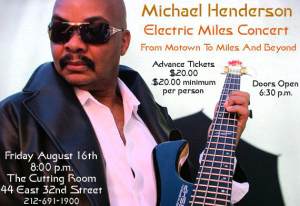 That writers block still exists today, but I didn't want this day to pass, without giving mah boy some props. I'll end this piece (sorta) the way it started…
It was an overcast day, in Clark Park as our headline performer Michael Henderson took to the stage, to close out a magnificent 6 hour long free concert Soul-Patrol had staged in the park, as the centerpiece of the Soul-Patrol Convention, featuring Jazz, Classic Soul & Neo Soul artists.
As he had promised Michael Henderson did a rip-roaring performance that somehow combined the very best of:
Motown Funk Bros (James Jamerson) to Rick James stuff.
Miles Davis/Sun Ra (Space Funk) stuff.
80's R&B (Love Man) stuff
He was getting ready to start tearing into his Rick James Tribute stuff, but as if on cue, the heavens opened up, it started raining like cats & dogs and the concert ended.
In my mind it felt like "The skys had opened, God reached his hand thru the opening and decided that Michael Henderson had played long enough, without being paid, so therefore he was pulling rank and ending the show…"
–Bob Davis