Harry Belafonte A Personal Reflection
Besides being one of Calypso music's and Hollywood's biggest stars during a time of unprecedented segregation and Jim Crow Laws, Belafonte viewed himself as more of an activist than an artis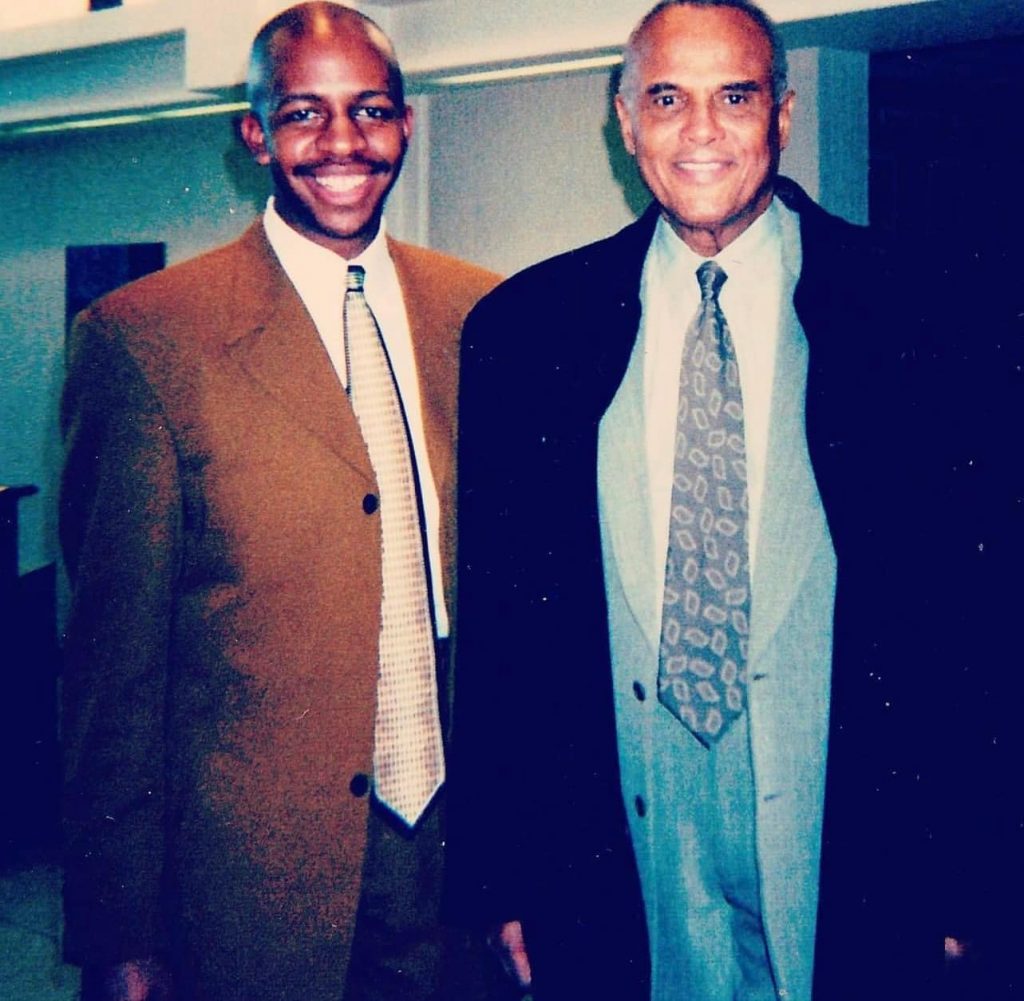 by Chris Cambell
Rest in peace to one of the purest human beings I've ever met, Mr. Harry Belafonte. I can't properly summarize how massive his impact and legacy is on humanity.

Besides being one of Calypso music's and Hollywood's biggest stars during a time of unprecedented segregation and Jim Crow Laws, Belafonte viewed himself as more of an activist than an artist.

He served as one of the closest confidantes of MLK, and it was Belafonte who bankrolled many of the key civil rights marches of the time and would be the one to bail Martin Luther King Jr out whenever he was imprisoned. He also supported King's family since King only made $8,000 yearly. After MLK's assassination, he put King's kids through college and supported the family financially.
Belafonte bankrolled the Freedom Rides, was one of the primary organizers of the March on Washington, was a principal supporter of voter registration drives, was one of the main advocates behind the scenes in garnering support for the passage of the 1964 Voting Rights bill, and along with Sidney Poitier, kept Black Hollywood engaged in the Civil Rights movement. His support of civil rights would get him blacklisted in Hollywood during the McCarthy era. Instead of fall back, he RAMPED up his civil rights efforts even more as he used his clout to boycott performing in the south until they began dropping various Jim Crow policies. I could go on and on.

I was honored to interview him many moons ago and he was easily one of the most inspiring figures I have ever profiled. I was looking forward to doing a ZOOM interview with him out here in California, but his age and energy level would prevent us from setting it up. He is a powerful testament to the resilience of the human spirit and his life shows that we can truly make a difference in this world. While I am saddened by his passing, I am happy that I got the chance to speak with him on a few occasions. His life is so inspiring to me! His rest is well deserved!!