How Come People Don't Wanna Buy New Music? (it's the replay button)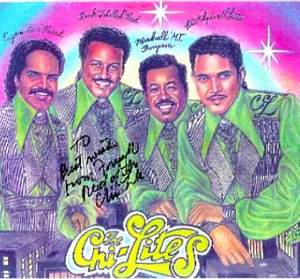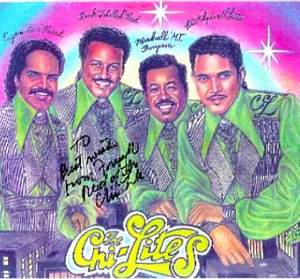 There are a whole lot of very smart people in the music industry trying to figure out the answer to this question. Well there are several….However probably the most important reason is because, the critical mass of music fans, don't think that the songs are worth the money. (DUH)
Now we could certainly have a fierce discussion about this….In my mind there are absolutely some great songs that are being produced today.
But…Even I as a person who truly is on the hunt for great new songs each and every day, only rarely finds a new song, that I find myself literally hitting the replay button inside of my head, over and over again, for years and years after I first heard it.
-I could be at work -I could be in the car -I could be mowing the lawn -I could be at the DMV -I could be riding my bike -I could just be doing nothing -I could be 6 years old or 60 years old
If it's a great song, and I dig it, I make a lifetime commitment to hitting that replay button inside of my head and replaying that song in my mind over and over again. To me that is the definition of a truly great song!!!
Here is one example of a song that I have made a lifetime commitment to hitting that replay button inside of my head and replaying that song in my mind over and over again. As a matter of fact, I just hit that replay button for it a few moments ago
And I made that commitment…THE VERY FIRST TIME THAT I EVER HEARD IT….LITERALLY WITHIN THE FIRST 30 SECONDS
(and no dj/tastemaker/twitter feed/magazine/tv show/website/blog/etc. had to convince me to do so)
Chi-Lites – Stoned Out Of My Mind
Baby, when I found out you were lyin'
Playin' around and connivin'
Undesired tears I was cryin'
Cause sugar coated lies I was buyin'
I was just a backseat driver in a car of love
Goin' wherever you take me
Don't know why I put up with the pain
Cause nobody else could make me
You got me goin' [Stoned out of my mind]
You got me goin' [Stoned] Hey, hey [Out of my mind]
You got me goin' [Stoned out of my mind]
You got me goin' [Stoned] Hey, hey [Out of my mind]
When you led me to the water I drank it
Man, I drank more than I could hold
When you took my mind and body
You know you wanna take my soul
Where can I run
Where can I hide
Who can I talk to
Tell me what, what can I do
When you got me goin' [Stoned out of my mind]
You got me goin' [Stoned] Hey, hey [Out of my mind]
You got me goin' [Stoned out of my mind]
You got me goin' [Stoned] Hey, hey [Out of my mind]
Hee…you got me goin' [Stoned out of my mind]
You got me goin' [Stoned] Hey, hey [Out of my mind]
Been around with every guy in town [Stoned out of my mind] Funny but I just can't put you down [Stoned out of my mind]
You got me goin' [Stoned out of my mind]
You got me goin' [Stoned out of my mind]
NOTE: When I first heard this song I was broke, I loved it so much, found it so utterly compelling, that I taped it off of AM radio. I listened to that scratchy & distorted "illegal" tape to it that way till I could afford the 59 cents to buy the 45. (old school version of "ripping tracks")
For me there are hundreds of such songs, that i've made a lifetime commitment to hitting that reply button inside of my mind. Here are a few more…
Booker T And The MG's – Green Onions
Laura Nyro – Wind
Dee Dee Warwick – Do It With All Your Heart
Etta James – Something's Got a Hold On Me
Chante Moore – Do For You
Little Sister – Your The One
Fuzz – I Love You For All Seasons
Chantels – The Plea
Alicia Keys – Teenage Love Affair
Five Stairsteps – Don't Waste Your Time
Jimmy Castor Bunch – Supersound
Black Joe Lewis and the Honeybears – Sugarfoot
Tony Williams Lifetime – Million Dollar Legs
Earth Wind & Fire – The World's A Masquerade
Sun Ra – Disco 2100
The Rebirth – Walk Talkin' Mizell (Until We Meet Again)
Little Richard – Rip It Up
Dells – Oh What a Night (1969 version)
Les McCann & Eddie Harris – Compared To What
Prince – One Of Your Tears
Billy Stewart – I Do Love You
Chakachas – Jungle Fever
Marlon Saunders – Afro Blew My Mind
Shuggie Otis – XL-30
Miracles – Baby Baby Don't Cry
Brandy – I Wanna Be Down
Wilson Pickett – Ninety-Nine And One-Half (Won't Do)
Joe Tex – Aint Gonna Bump No More With No Big Fat Woman
Edgar Winter Group – Frankenstein
Funkadelic – Music For My Mother
Dramatics – Fell For You
Tower Of Power – Oakland Stroke
Color Me Badd – I Wanna Sex You Up
Brenda and The Tabulations – Right On The Tip Of My Tongue
Ad Libs – The Boy From New York City
DJ Jazzy Jeff & the Fresh Prince – Summer Time
Donny Hathaway – The Ghetto
Harptones – Life Is But A Dream
Bobbi Humphrey – Chicago Damn
Impressions – Gypsy Woman
Rio Soul – The Cure
Graham Central Station – The Jam
Chambers Brothers – Time Has Come Today
Billy Ward & the Dominoes – Sixty-Minute Man
Sly & the Family Stone – Sex Machine
Archie Bell And The Drells – I Can't Stop Dancing
Jr. Walker & The All Stars – Shotgun
Joseph Wooten – Revolution of the Mind
Brighter Shade of Darkness – Love Jones
MFSB – Love Is The Message
Eddie kendricks – Girl You Need A Change Of Mind
Chairmen of the Board – Chairmen of the Board
Blackbyrds – Do It Fluid
Miracles – I Love You Secretly
Gabriela Anders – Wanting
Mary Wells – The One Who Really Loves You
Rickie Lee Jones – Chuck E's in Love
Cornelius Brothers & Sister Rose – Too Late To Turn Back Now
Prince – Let's Go Crazy
Sylvia – Next time that I see you
Sylvia – Sweet stuff
Gil Scott-heron – Lady Day and John Coltrane
JB's – Same Beat
Jimi Hendrix – Pali Gap
Isaac Hayes – Don't Let Go
Al Green – Backup Train
Stylistics – Payback Is A Dog
Brides of Funkenstein – Disco To Go
Ike & Tina Turner – Sexy Ida
Al Green – Can't Get Next To You
War – Sun Oh Son
Crusaders – Double Bubble
Swinging Medallions – Double Shot Of My Babys Love
Sam Cooke – Little Red Rooster
Capitols – Cool Jerk
Brother Jack McDuff – Soulful Drums
Ray Parker Jr – Jamie
Johnnie Taylor – Who's making love
Friends of Distinction – I Really Hope You Do
Chuck Berry – Reelin' & Rockin
Archie Bell And The Drells – Tighten Up
Enchantment – It's You That I Need
Dusty Springfield – Wishin' And Hopin'
Sharon Jones & the Dap-Kings – Better Things
The Supremes – Automatically Sunshine
Santana – Jungle Strut
Bohannon – Run It On Down Mr. D.J
Soul Survivors – Expressway To Your Heart
Mandrill – Hang Loose
Flamingos – I Only Have Eyes For You
Donna Summer – Spring Affair
Fabulous Thunderbirds – Gotta Have Some Just Got Some
Spinners – It's A Shame
Rascals – I Ain't Gonna Eat Out My Heart Anymore
Honeycone – Want Ads
Beatles – I Saw Her Standing There
Cymande – Bra
Jackie Wilson – Doggin' Around
Eric B & Rakim – I Know You Got Soul
Moonglows – We Go Together
Kool & The Gang – Kool & The Gang
Fatback Band – I Like Girls
Slave/Steve Arrington – Just A Touch of Love
Temprees – Love's Maze
Billie Holiday – Strange Fruit
Pat Cooley – Hold Still
The Shirelles – Foolish Little Girl
Barry White – Satin Soul
First Choice – Let No Man Put Asunder
Dramatics – Whatcha See Is Whatcha Get
Manhattans – Follow Your Heart
Quincy Jones – Killer Joe
Ocapellos – The Stars
Foxy – Get Off
Bo Diddley – I'm A Man
Chip Shelton – Quiet Storm
Moments – Girls
Roy Ayers – Everybody Loves The Sunshine
Kid Creole and the Coconuts – Stool Pigeon
Fred Wesley & the JB's _ You Can Have Watergate But Gimme Some Bucks And I'll Be Straight
Billy Preston – My Sweet Lord
Delfonics – Break Your Promise
Marvin Gaye – You're the Man
Elenor Grant – Come Back
Funkadelic – Cosmic Slop
Grover Washington Jr – Passion Flower
Mary Jane Girls – All Night Long
Stevie Ray Vaughan & Double Trouble – I'm Leaving You (Commit a Crime)
Temptations – I Want a Love I Can See
James Brown – Escapism (album version)
Queen Latifah – Hello Stranger
The Miracles – Do It Baby
Bobby Lewis – Tossin' And Turnin
Prince – Calhoun Square
Dr. John – Right Place Wrong Time
April Hill – Manipulation
Buddy Miles – Down By The River (live version)
Little Walter – My Babe
Sonnyboy – Like Collard Greens
Mable John _ Your Good Thing (Is About To End)
Manu Dubango – Soul Makossa
Emotions – So I Can Love You
Rufus Thomas – The Breakdown
Nina Simone – Mississippi Goddam
Solange Knowles – 6 O'Clock Blues
Dells – Walk on By
Chic – Le Freak
Rose Royce – Wishing On A Star
Jimi Hendrix – South Saturn delta
Young-Holt Unlimited – Soulful Strut
Rotary Connection – I Am the Black Gold of the Sun
Gerald Alston – A Change is Gonna Come
Five Stairsteps – Danger She's a Stranger
Teeny Tucker – Hound Dog
Ohio Players – Walt's First Trip
The Revalations (Featuring Tre Williams) – Everybody Knows
Brenda Holloway – You've changed me
Johnny Guitar Watson – Ain't That a Bitch
Miles Davis – Black Satin
Stylistics – Peek-A-Boo
Global Noize – Spin Cycle
Timmy Thomas – Why Can't We Live Together
Public Enemy – 911 Is a Joke
Shirley Marshall – How Could This Be
Spaniels – Goodnite Sweetheart Goodnite
Donald Byrd – Lanasana's Priestess
Sly & The Family Stone – Thank You For Talkin' To Me Africa
Nightliters – Afro-Strut
Shelley Nicholes Blakbushe – Blak Girls
New Birth – Until It's Time For You To Go
Tommy James & The Shondells – Crystal Blue Persuasion
Bootsy Collins – Stretchin' Out (In a Rubber Band)
Marvelettes – The Hunter Gets Captured By The Game
Return To Forever – Earthjuice 🙂
That's enough for now….LOL
Bottom line is that I would suggest to you that if you took the sum total of whatever all of these songs + the hundreds of others that I have all set to hit the replay button inside of my mind, you would know a heck of a lot about the nature of an individual called Bob Davis.
What songs do you press the replay button inside of your mind for?
"Bob, you can always tell a hit record. It's a song that you start singing the lyrics to, before the song is over, the very first time that you hear it…"
–Marshall Thompson (Chi-Lites)