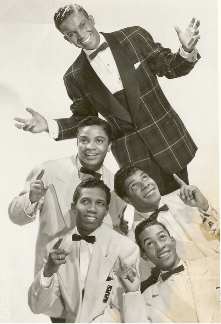 JACKIE WILSON STORY; The Man, The Music & The Mob – Synopsis

Jackie Wilson whose honey-rich falsetto-tenor voice had thrilled millions throughout the world died on 21 January, 1984; aged 49.
For the preceding eight years and four months he had been in a vegetable-like state. He never uttered a word since suffering a heart-attack while performing at the Latin Casino in Cherry Hill, New Jersey on 29 September, 1975.
Yet another indignity awaited Jackie. After a well publicized funeral attended by around 1,500 relatives, friends and fans he was buried in an unmarked grave in his home city of Detroit. Effectively his burial was that of a pauper.
Jackie was born in June, 1934. He was the only child of Jack and Eliza Mae Wilson from Columbus, Mississippi.
Using the name Jackie Wilson, he would reach the top of his chosen vocation – as a singer and performer. From humble origins he would grow up to become known around the world for his soaring and impassioned singing style and unequalled stage routine. His USA chart successes amounted to 55 Top 100 and 24 Top 40 hits. He was admired and emulated by many entertainers including Michael Jackson and Elvis Presley.
Jackie's mother was a powerful influence on him. As Jackie was her only son, she doted on him. His father developed a chronic alcohol problem and was generally unemployed.
School wasn't for Jackie, he was an habitual truant. This was to land him in trouble and, twice, to detention in the Lansing Correctional Institute. There he learned how to box and he was skilled proponent. He even considered becoming a professional boxer.
Jackie sang from the age of six and from his adolescent years he would sing both gospel and blues on the street. Even then could sing in perfect key and enriched many a soul with his voice.
In his early teens Jackie formed a quartet, the Ever Ready Gospel Singers Group, which became a popular feature of churches in the district. Jackie wasn't religious, he just loved to sing and the cash came in handy for purchasing cheap wine.
He also ran with a feared local gang called the Shakers. However, Jackie was more of an icon for the gang and they ensured that he,wasn't harmed during his regular amateur performances in "unfriendly" neighborhoods.
If after reading this synopsis, you are interested in purchasing the book, please follow this link to Amazon.com where you can order it online!
Jackie became a sweetheart of Freda Hood when he was ten and she was 11. He was good-looking, self confident to the point of being brash, and a favorite with the girls. He expressed to Freda from the earliest age his ambition to be an entertainer. He left school in the ninth grade, in 1950, aged 16.
Freda was 17 and Jackie 16 when she became pregnant, so a marriage was hastily arranged in February, 1951. A daughter was born the next month. Jackie had no regular job to support his new family, but from the age of 15 Jackie was a regular performer at a local black nightclub. Being under-age, he had to perform using another's ID, the same ID he used to get married. The appearances brought in some cash, but family life was generally a struggle.
At 17 Jackie obtained work at the Ford automobile foundry, close to where he lived with his mother (who had divorced Jack Snr) and her common-in-law husband, John Lee. He lasted only two weeks at the Ford plant.
At the time he was practicing singing with a local group which included Levi Stubbs (later lead singer of the Four Tops). Known then as the Royals they didn't record any songs with Jackie, but evolved as Hank Ballard and the Midnighters. A successful black group at the time was Billy Ward And The Dominoes, with Clyde McPhatter as lead singer. News reached Jackie that Ward was in Detroit and looking to replace a member of the group who had been drafted into the army.
A contest was held to formerly choose a successor for the army draftee. 18-year-old Jackie won and became a member of the group, but within months Dominoes lead singer Clyde McPhatter left to form his own group (the Drifters) enabling Jackie to become the new lead.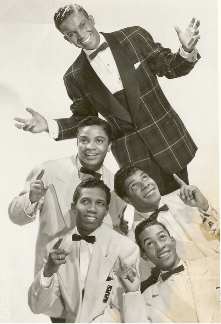 The group worked for many years, especially in Las Vegas, before white audiences. Despite some fabulous record releases featuring Jackie's tenor lead, his only recording success with the Dominoes was in June 1956 with "St Therese of The Roses" which reached #13 on the Pop charts.
In 1957 Jackie decided to try a solo career. Al Green, who already managed singers Johnnie Ray, Della Reese and LaVern Baker, took over Jackie's management. Green went to New York and arranged with record
executive Bob Theile to sign Jackie to the Decca label. The day before the deal was to be signed, Al Green died.
Green's protege was Nat Tarnopol. Tarnopol convinced Jackie to let him become his manager, despite having no management experience. And so it was he who signed Jackie to the Decca stable. Jackie was, for years, the only singer on the subsidiary Brunswick label, so Tarnopol convinced the Decca bosses that he could successfully handle the label and attract more black talent and, as part of the agreement, he was given 50% ownership
of the label.
Aspiring songwriters Berry Gordy and Roquel "Billy" Davis met Jackie through the Flame Show Bar, a popular Detroit night spot, which Al Green had also managed. They had written numerous tunes, what they needed was a voice to bring the songs to life.
In September, 1957, Jackie's first recording, "Reet Petite", was released. It was a Gordy and Davis composition to which Jackie added his own distinctive style. Although it achieved only #62 on the US Pop charts, it did better in the United Kingdom, climbing to #6. Jackie was on his way.
In October 1958 Jackie, with another Davis/Gordy composition, "Lonely Teardrops", reached #7 on the Pop charts – his first million seller. The three musicians were now on their way to world recognition. One of Jackie's most important assets was his equal appeal to black and white audiences.
Jackie trusted Nat Tarnopol implicitly and foolishly signed over power-of-attorney to him. Tarnopol was keen not to limit Jackie's career by concentrating on rock 'n' roll. He chose veteran band leader and Decca arranger Dick Jacobs to arrange and produce most of Jackie's recordings from 1957 through 1966. Jackie became a major star, often appearing on coast-to-coast television on national TV shows, New York's Copacabana and the Las Vegas nightclub circuit. He toured the country tirelessly before sell-out audiences. As a stage performer he only had to walk on stage to bring the house down, causing hysteria amongst females. He often courted danger by leaping into the audience where his clothes would be ripped to shreds.
In the southern states he played to segregated audiences which, naturally, irked him. There were numerous racially based incidents which placed him in danger. During a performance in New Orleans in 1960, Larry Williams was performing and the police had ordered that he not make his traditional leap into the audience. Jackie urged Williams that he should do his normal performance, so things became extremely tense. When a policeman laid hold of Williams, Jackie saw red and knocked him down. Total pandemonium broke out and a riot ensued. Jackie was arrested and was severely beaten by the police before being ordered out of town. If there were still doubts about Jackie's vocal talents, his second million seller "Night" would dispel them. "Night" reached #4 on the Pop charts. Berry Gordy used his royalties on the nine hits he'd co-written for Jackie to establish his Motown recording label, while Davis joined Chess Records as A&R manager, song writer and producer.
If after reading this synopsis, you are interested in purchasing the book, please follow this link to Amazon.com where you can order it online!
By 1961 Jackie was involved with Harlean Harris a glamorous Ebony magazine fashion model. Jackie was a womanizer all his life and had also been having a relationship with a young woman, Juanita Jones. Early in the morning of 15 February 1961, Jones waited for Jackie and when he returned with Harlean to his Manhattan apartment; she ambushed him and shot him twice. Despite his wounds, with one bullet lodged near his spine, Jackie made it downstairs to the street, with the revolver he'd snatched still in his hand. Fortunately a policeman raced him to the nearby hospital. Surgery and weeks of medical care saved him, although the bullet remained forever near his spine, being too inaccessible to be removed. He also lost a kidney and was fortunate to survive.
Jackie's management and legal advisers decided that the incident would create a scandal. Being a married man having an affair with another woman, it may have also damaged his career. A story was concocted that portrayed Jones as a demented fan who had planned to shoot herself, but Jackie had intervened and, as a result, he was shot. Fortunately for Jones, the story was accepted and she got off scot-free. A month and a half later Jackie was discharged and, apart from a limp and discomfort for a while, he was quickly on the mend. He discovered that, despite being at the peak of success, he was broke. In arrangements that are not entirely apparent, Nat Tarnopol was controlled by a music industry mobster by the name of Gaetano "Tommy" Vastola. Vastola had at least part ownership of Queens Booking Agency, which was Jackie's and most other black artists' booking agency throughout the period. Jackie's touring manager, working under the auspices of Vastola, was a Mob enforcer named Johnnie Roberts. Roberts employed a minder to look after Jackie. He was August Sims, a hulk of a black man weighing around 230 pounds. He provided protection as well as ensuring Jackie made his concert dates.
In 1963 Jackie had a major hit on his hands with the dance groove, "Baby Workout", which reached #5 on the Pop chart. Around this time the Internal Revenue Service (IRS) seized Jackie's Detroit family home. Freda said it was the first they knew of any unpaid taxes, as Tarnopol and his accountant were supposed to take care of such matters. The fact was Jackie was nearly broke. Fortunately Jackie made arrangements with the IRS to make restitution on the unpaid taxes and to re-purchase the family home at auction. However, Freda's patience had finally run out due to Jackie's notorious philandering and she filed for divorce. Jackie didn't contest it and so their thirteen year marriage was annulled in 1965. For the rest of her life Freda regretted seeking the divorce.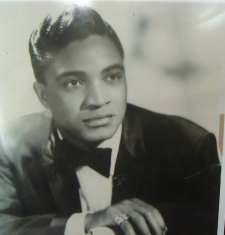 Jackie continued a grinding regime of road tours, but over the next few years his career ran out of steam. A fortuitous meeting was arranged by Tommy Vastola between Tarnopol and the respected Chicago soul music producer, Carl Davis. The meeting was a catalyst for a brief revival in Jackie's and Brunswick Records' fortunes. So it was that there are two distinct phases to Jackie's career; the Dick Jacob's phase from 1957 to 1966
and the Carl Davis phase from 1966 to 1975. Davis insisted that all of Jackie's recordings now be done in Chicago. One day Jackie was in Davis's office discussing what material they were going to record and a demo of the "Whispers" was on the desk. Jackie kept asking Davis what the song was. Could he listen to it? "No," Davis kept telling Jackie, it wasn't for him. Finally he relented and let Jackie hear it. "I want to do it," he said immediately. Davis agreed and Jackie turned it into #11 Pop hit. Jackie was back on track again and a third million seller followed in 1967 when "Higher and Higher" reached #6 on the Pop charts.
However, this was the beginning of a stormy period in Jackie's life. He was drinking heavily, snorting a dangerous amount of cocaine and popping quantities of "uppers" (amphetamines). Paranoia began to dominate Jackie's life. This began in the early 1960s when he accused Freda and his mother of working for the FBI. The drugs were part of the problem, but the realization that he was being robbed and yet was unable to get off the Brunswick label also played a part in Jackie's demise. Frankly, he was scared. It reached the point where Tarnopol didn't want to pay him his record sales royalties and, in turn, Jackie was reluctant to record. Naturally his career suffered, particularly as he was being poorly promoted.
In March 1967 Jackie and his friend and drummer were arrested in South Carolina on morals charges. Both were arrested in a motel with two young white women. Lurid details of the case appeared in the newspapers. Tarnopol decided that to restore Jackie's public image, a marriage to long-time girlfriend Harlean had to be held. The civil ceremony was held the next month. Jackie had been going with Harlean from at least 1961 and they'd had a son in 1963. They were only fined a few hundred dollars and the "morals charges" were soon forgotten.
Yet Jackie's personal life was in turmoil. Not only was he being shot-changed by his management, but believed that Tarnopol was having an affair with Harlean. In 1969 he obtained a legal separation from her and went to live in a run-down hotel in mid-town Manhattan. Jackie was beginning to lose interest in life and his career. He'd not bother to dress and would remain for weeks in his cheap hotel room, drinking and smoking marijuana. Maintenance payments were not being made for his four children to Freda and she resorted to court orders to force payment. As well, he now had New York court orders, issued on behalf of Harlean, seeking maintenance for their son and herself. Jackie feuded with Tarnopol and it had reached a point where they hated each other intensely. At one point it is claimed Jackie was held out the window of a New York high-rise, just to make the point of who was in control. Jackie wanted to change labels, yet remained bound to the Brunswick label for 18 years.
Tragedy struck Jackie again in September 1970 when his eldest son, 16-year-old Jackie Jnr, was shot dead during a confrontation at a neighbors' home. Jackie took it very hard and began to take stock of the alcohol and drugs that were destroying him. Shortly after the death of his son Jackie met Lynn Crochet and lived with her for the next five years. Lynn, who was white, had been head waitress at a nightclub, outside of New Orleans, which was Mob owned. In 1971 a civil marriage ceremony was held, but Jackie must have been aware it would not be legally recognized being still married to Harlean.
With firm threats of leaving him Lynn got Jackie into "detox" and, in his later years, Jackie didn't drinking anything stronger than Pepsi. Around 1971, Jackie wanted his management contract with Tarnopol terminated and to do this he needed the help of someone with as much or more influence than Nat. He approached Tommy Vastola, who was already part of Tarnopol's control group. It is not entirely clear how the management was wrested from Tarnopol, but it was. The management contract with Tarnopol was torn up. However, he was still bound to Brunswick. In September, 1975 Jackie was on stage in New Jersey, performing "Lonely Teardrops" and was on his knees when he was stricken by a heart attack. Dick Clark, who headed the Rock 'n' Roll Revue revival tour, recalls him crashing backward and striking his head. An ambulance quickly got him to the nearby hospital where he remained in a coma for over three months.
Jackie gradually improved to a semi-comatose state, but obviously he had suffered severe brain damage and, at 41, a tremendous career was ended. Although he never uttered another word, he remained clinging to life for a further eight and a quarter years. In a most tragic irony, his mother came over from Detroit to see him and less than a month after he was stricken, she collapsed into a diabetic coma and died. Jackie finally let go of life on 21 January, 1984 and the voice that had thrilled millions would sing no more.
THE END
If after reading this synopsis, you are interested in purchasing the book, please follow this link to Amazon.com where you can order it online!

Click here to enter your suggestions and feedback