Jerry Blavat RIP
"The Geator with the Heator," "The Boss with the Hot Sauce"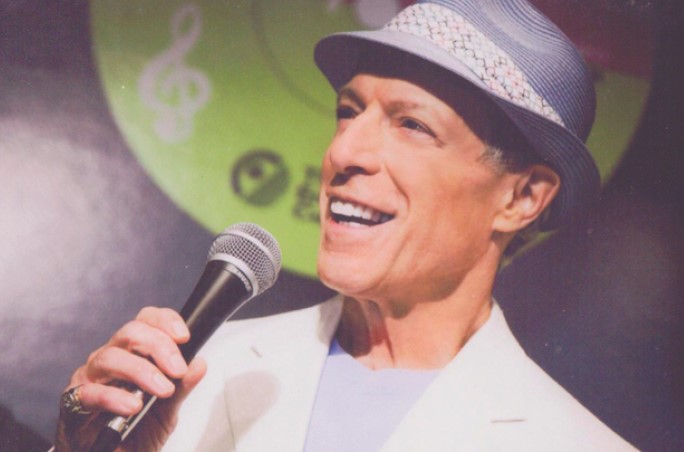 Editor's Note
Since I first heard the news of Jerry Blavat's passing, I have been sitting here and pondering if I should post an interview that I did with Jerry Blavat a while back. I've listened to it several times today (it's on 7 min long) and in the end I decided that it doesn't really add as much value as some other things that I think that people are doing. One such this is this comprehensive bio from his family.
For my part, I thought that Blavat was truly a unique individual. That became more and more clear to me over the years, in dealing with him. He really was an icon for Philadelphia. That in and of itself is an accomplishment worth taking note of. (Bob Davis)
Statement from Jerry Blavat's family and funeral arrangement details:
On behalf of our family, we would like to thank all of you, Jerry's friends from near and far, for the outpouring of prayers, love, support, respect, acknowledgment, and appreciation for what he meant to all of you, especially in such a difficult time for our family.
We know how much he was loved by you, his loyal fans and friends, and we know the "Geator" will live on in our hearts forever. But for us, our grief is truly indescribable in losing the man we'll forever call "Daddy."
Jerry passed away from myasthenia gravis and related health issues at VITAS Inpatient Hospice at Jefferson-Methodist Hospital this morning.
Jerry proudly said, "Life is precious, and I am happy. And when I am happy, I want the world to be happy." So he lived life to the fullest and enjoyed sharing life with all of you.
His love for Philadelphia only superseded his love of music. He was proud of this great city, and nothing made him prouder than the impact the music from Philadelphia made on the world.
Jerry wished for a big celebration of life. A big one is planned, and all are welcome. We will gather on Saturday, January 28, at the Cathedral Basilica of Saints Peter and Paul (1723 Race Street, Philadelphia, PA). A viewing will begin at 9 a.m., with mass scheduled at 11:30 a.m.
Please continue to share your memories of Jerry. We are enjoying them. He loved all of you.
The Boss with the Hot Sauce is with the Big Boss Now.
Please respect the families privacy.
Jerry Blavat Bio (1940 – 2023)
By A.D. Amorosi
"Life is precious and I am happy. And, when I am happy, I want the world to be happy."
Gerald Joseph Blavat was born July 3, 1940 in South Philadelphia, and passed away on January 20th, 2023 from the effects of myasthenia gravis and related health issues at VITAS Inpatient Hospice at Jefferson-Methodist Hospital.
Jerry Blavat, however – "The Geator with the Heator," "The Boss with the Hot Sauce" – was born the day he got behind the microphone at Camden's WCAM in 1960, regaling young, area audiences with his fast patter and his devotion to rhythm & blues and rock and roll. Since then, Jerry Blavat has become a Philadelphia icon, a musical encyclopedia, a Rock & Roll Hall of Fame inductee, a best-selling author, a concert promoter, a nightclub owner, a father and a man known for snapping his fingers with a click louder than castanets and his exclamation, "My man!"
Blavat's voice and legend will never die.
Jerry started his life in entertainment in 1953 as a lithe, on-air dancer on the original Bandstand on Philadelphia's WFIL-TV before Dick Clark took the program national. Blavat then moved on to his role as the tour manager for the doo wop vocal group Danny and the Juniors, before getting a job as comedian Don Rickles' valet in 1958–59.
Along with spinning records at clubs in Philadelphia and South Jersey, in 1960, Blavat debuted on radio at Camden's WCAM-AM and became an instant smash by playing music "from the heart, not a research chart," and talking to his similarly-aged audience, "the yon teens," as if they were his best friends. Loud or soft, fluid and as rhythmic as the music he played, Blavat's voice was an intimate connection to the music they loved, and to the man behind the mic.
That closeness to area teens allowed Blavat to win greater audiences throughout the East Coast, and by 1963, the fast-talking disc jockey had a radio program syndicated in Camden, Atlantic City, Trenton, Pottstown, Wilmington, Allentown and beyond. It is here that Blavat became one of the early rock and roll deejays, revolutionizing the profession and creating what would become the basis for the "Oldies" market decades into the future.
Restlessly, Blavat moved beyond radio in the 1960s, and became a partner in the Philadelphia-based record labels such as Crimson and Lost Nite. He was a co-owner of Record Museum, a small chain of local stores selling vinyl albums and 45s. Starting in 1965, Blavat hosted and produced a weekly television show, The Discophonic Scene, that was filmed in Philadelphia and aired locally and in national syndication, and even recorded a single on the Favor label that same year as Jerry Blavat and The Yon Teenagers – "Discophonic Walk"/"Back to School One More Time."
By 1968, Blavat appeared as a guest star on network television programs such as The Monkees and The Mod Squad. In 1972, Blavat purchased a nightclub space in Margate, NJ, named it "Memories" and hosted popular, scenic shore parties. In the 1980s, Blavat made appearances in films from notable director-screenwriters such as John Sayles (1983's Baby It's You) and Susan Seidelman (1985's Desperately Seeking Susan, starring Madonna).
On a personal high, Jerry maintained long friendships with many entertainment greats such as Frankie Valli and Frank Sinatra (Blavat's mother, "Mama Geet" famously cooked for Sinatra whenever he was in the area) and Blavat served as the best man at Sammy Davis Jr's marriage to his wife, Altovise.
Throughout the 1970s and into 2022, Blavat continued on as a high-energy "Oldies" deejay on the air and at live events throughout the Mid-Atlantic region, on PBS, and on the high seas for "Malt Shop Memories" Cruises. Along with bringing "Geator Gold Radio with Jerry Blavat" to stations such as WVLT 92.1 in South Jersey, WBCB 1490 in Bucks Country and Trenton, and Atlantic City's WTKU Kool 98.3 FM and WOND 1400 News Talk Radio, The Geator was the host and producer of the "Rock 'n' Roll, Rhythm & Blues Express" program at NPR affiliate, WXPN-FM.
Blavat received the rare honor of being inducted into the Rock & Roll Hall of Fame in 1998. His colorful, best-selling autobiography, You Only Rock Once: My Life in Music, was published by Running Press in 2011, and has been released in paperback and audiobook. Along with regularly hosting the beloved Philly/Jersey Shore reunion at the Seminole Hard Rock in Hollywood, FLA, Blavat booked and curated annual live "Oldies" shows on the Kimmel Cultural Campus, starting in 2001, at the invitation of Sidney Kimmel. Blavat's goal for his concerts was to reproduce the sound of each acts' records "exactly as I heard them… with lush string and horn arrangements that we could replicate to perfection," he said. "Songs people loved and would remember as soon as they heard the first notes."
Blavat forever lived for his fans and friends who remembered those "first notes," and his happiness came from making people happy through the music of their shared youth. Blavat was never far removed from that shared experience since his first days on Bandstand. Jerry never lived outside of Philadelphia. He always stayed true to his roots, taking part in South Philadelphia traditions and festivals. His energy was unparalleled, as evidenced by his daily gym workouts, outdoor bicycle rides and coffee shop stops. Along with being loved and missed by his four daughters, fellow artists and closest friends, Jerry Blavat will always be a part of the "yon teens" that were his extended family.
"Jerry Blavat did he was put on Earth to do, and did it perfectly while bringing happiness to millions," said Sue Hoffman, who, like Carol Tampesta, worked with The Geator for 50+ years. "There are no words as to how much I, and all of us, will miss you."
Blavat is survived by his daughters Kathi Furia (Robert), Geraldine Blavat, Stacy Braglia and Deserie Downey, his grandchildren Joseph Downey, Frankie Braglia, Jeffrey Smullen, Samantha, Rodden and Kristina Furia, as well as his great-grand-children. Blavat is also survived by his devoted partner of over 30-years Keely Stahl.
Jerry wished for a big celebration of life, so all in the area are welcomed to the funeral. Arrangements coming. We encourage everyone to share memories favorite of Jerry with us on social media us using hashtag #JerryBlavat.