Happy Birthday/RIP – Jessica Cleaves
I haven't had the guts to publish what was the surely the last interview w/the late Jessica Cleaves (straight from a drug rehab center. h/t Malia Franklin) For now this tribute will have to do for what was one of the sweetest voices ever to grace our presence….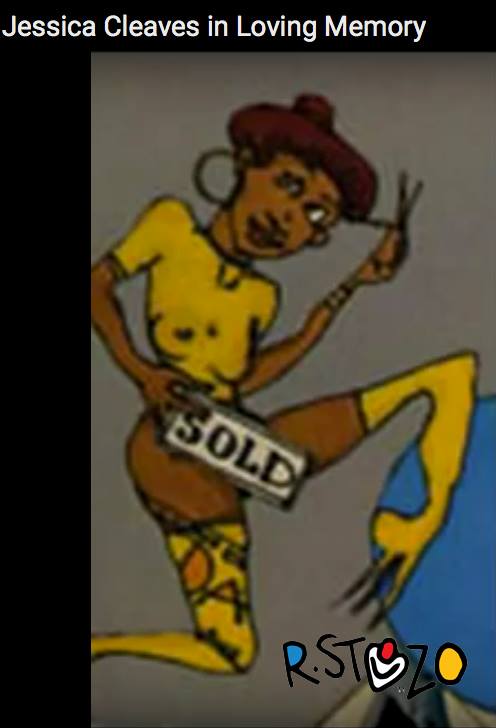 Sometimes (most times) we are so busy and so preoccupied that we let true beauty just pass by. It happens to us all of us. However it is my belief that recognizing when this occurs, can be a major force for improving all of our lives. Here I present you with one example. I fully realize that many of you will listen to this and conclude that it's just another "obscure old song posted online, who cares?" I say take the opposite view, (with this song or another one like it) consider that this song is truly a thing of beauty and if I take a few minutes to stop what I'm doing and listen to its beauty, not only will doing do enhance my life (even for just a single day), but also enable us to have the strength of character to enhance someone else's life on that same day. Try it and let me know if it works for you? (Bob Davis)
Happy Birthday Tribute to the on time late JESSICA CLEAVES
Happy Birthday Tribute to the ontime late JESSICA CLEAVES born Dec 1Oth!..one of her very last public performances was actually singing "Happy Birthday To Ronald Stozo ( The Clown)" on the Patryce Banks Everybody Is A Star online radio brodcast…. Jessica Cleaves is part of the cast of "The Musical Adventures Of Stozo The Clown" along with the late Cynthia Robinson trumpet player from Sly and The Family Stone and also Eddie Maggot Brain Hazel from Funkadelic ….
I am honored to have had these legendary singers and musicians play a part in my musical masterpieces
Love ya Jessica and thanks you for letting me be one of the clowns in your life and share your classic talent….HAPPY BIRTHDAY 2 U THIS TIME…this is a drawing Ronald Stozo did of Jessica and is found on the back of the Parlet record "Play Me Or Trade" me cover he drew ….Rest In Perfection Jes .I'd Rather Have You!…stay toon! (Stozo)
Favorite songs. Featuring the late/great Funkateer, Ms. Jessica Cleaves