Kenny Gamble: Knowledge is King
Majestic love ballads and groove-driven up tempos represented two sides of a TSOP musical coin that moved the City of Brotherly Love and Sisterly Affection beyond the foundation of its early rock-n-roll, gospel and jazz roots of the 40s, 50s and 60s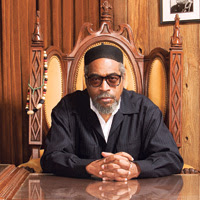 Circa 1986-87, Christian conservatism dominated American social and political attitudes, providing the country a respite from the turbulent 60s and 70s liberalism. Libya and Palestine were considered global pariahs. East and West were entangled in a battle between good and evil with each side proclaiming itself as the victor. In the midst of conflict, a 17 year-old emcee from Wyandanch, Long Island who took his name from Egypt's ancient name and spiritual deity boldly stepped to the mic and professed his Islamic faith: all praise due to Allah/and that's ablessin.' That emcee—Rakim—would cast an influential shadow over rap music. A few towns over in Roosevelt, a 26 year-old Chuck D was doing the same with his group Public Enemy. As Rakim looked inward to harness his spirituality to move crowds like mountains—Chuck looked outward. Ever aware of Rakim's impact, he also detected a new pulse in young Black America.
"Two years ago, black kids used to think that saying nothing
was alright; getting a gold chain, a dukey rope, was dope,
the dope shit; its alright to sniff a little coke; get nice for the moment;
get in my fly ride and do anything to get it; even if it means stomping
the next man; cause I got to look out for number one. Its alright for a drug
dealer to be making money, its alright for a drug to sell drugs; its aright cause
he's making money. 1988, its a different thought. Because consciousness has
been raised where people are saying that the gold rope don't mean shit."
–—Chuck D: Spin Magazine:(September 1988)
Fans of a certain age point to Rakim and Chuck D as key architects ushering in Black music's mental and spiritual-minded era. Rightfully so. A generation born during the zenith of crowd-moving funk and sophisticated soul but too young to witness it in real time—absorbed vintage Black music as part of their Saturday morning soundtrack—the kind created by Philadelphia International Records Mighty Three: Leon Huff, Thom Bell and their partner—righteous record man, Luqman Abdul Haqq—aka Kenneth Gamble. In tandem with a cadre of talented singers, musicians and arrangers and producers, Gamble Huff and Bell created the Sound of Philadelphia: string laden R&B with an amalgamation of jazz, classical and blues styles. Majestic love ballads and groove-driven up tempos represented two sides of a TSOP musical coin that moved the City of Brotherly Love and Sisterly Affection beyond the foundation of its early rock-n-roll, gospel and jazz roots of the 40s, 50s and 60s.
Philly Soul's influential reach had no limits. It anchored a booming Black album market surfacing in the 70s. It penetrated easy-listening radio and night clubs fueling the arrival of disco and hip hop. It facilitated the rise of the corporate Black record executive. Under Gamble, Huff and Bell's watch, Black music grew up. Corporately, creatively and conceptually.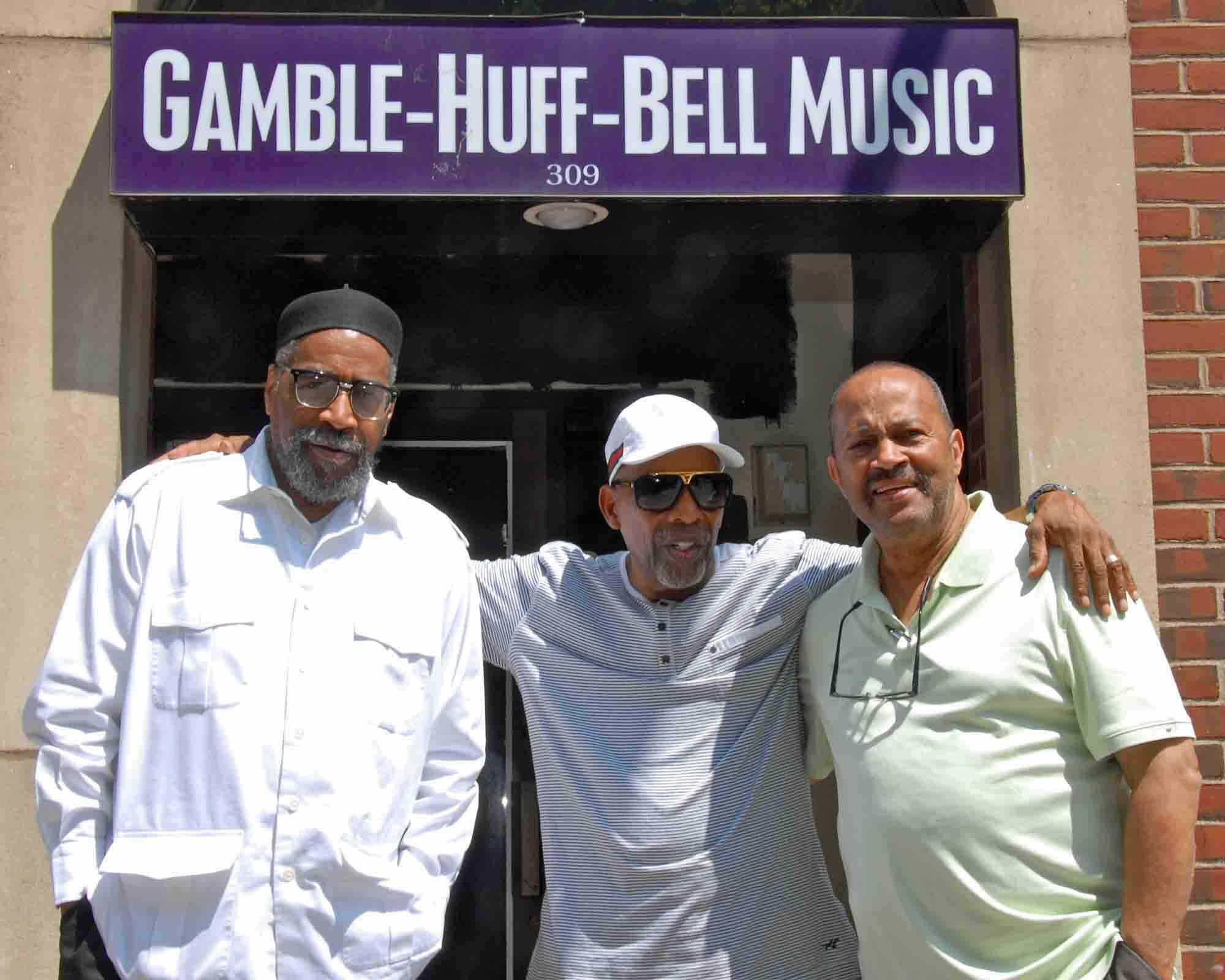 In an interview, Bell's summary of the Mighty Three's distinct characteristics was dead-on: "one who doesn't talk (Huff), one who shouldn't (Bell) and one who should (Gamble)." Boldly articulating his views on spirituality, humanity, politics and empowerment, Gamble helped establish Black music's progressive minded energy over a decade before rapper KRS-One's "edutainment" and Public Enemy's desire to uplift a nation of millions. Music historians tend to point to Marvin Gaye as the jump off point courtesy of What's Going On—the Motown masterpiece crowning Gaye as R&B's trumpet of reason. Uneasy with that coronation, Gaye quickly vacated the throne for familiar love man territory. Gamble would pick up the mantle.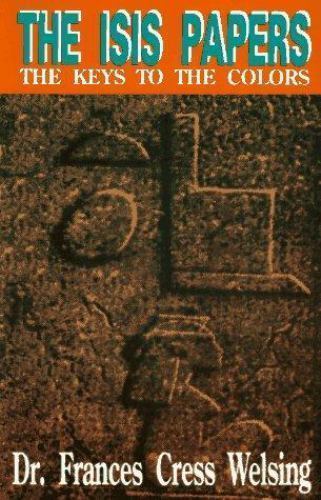 Decades before Public Enemy injected Afrocentric psychiatrist Frances Cress-Welsing's race theories into 1990's Fear of A Black Planet and rap illuminattireferences, Gamble tackled secret societies/class warfare instigated by America's oldest and wealthiest families through ideas gleaned from Ferdinand Lundenburg's The Rich and the Super Rich. These ideas would see the light of day on the OJay's 1976 song Rich Get Richer.
"There's only sixteen families that control the whole world
I read that in a book, ya'll
there's sixteen families that control this whole world
People like the Mellons, the Gettys, the DuPonts, the Rockerfellers
Howard Hughes, if they always win, how in the world can they lose"
                                                         —-Rich Get Richer (1976) Leaving no topical stone unturned, Gamble penned chilling first hand narratives that dealt with everything from slavery (Ship Ahoy), the prison industrial-complex (I'm Just A Prisoner) and superficial Black unity ("Don't Call Me Brother"). Songs like Family Reunion were aural  ancestral family heirlooms. Gamble challenged America's penchant for war (" Man of War") and explored religious conflict ("War of the Gods"). He even challenged urban policies of Philadelphia's polarizing mayor Frank Rizzo ("Let's Clean Up The Ghetto.").
  Non-Gamble compositions were given progressive makeovers. Before sampling, Malcolm X and MLK speeches were spliced onto a remake of Paul McCartney's 1976 Let'Em  In.       https://www.youtube.com/embed/KWYyejcHqIg
On the back of Philly International album covers Gamble penned liner notes influenced by his Islamic leanings. He spoke of "universal truth." Urging listeners to strive and grow into their "god-like condition," he pondered what good was "wisdom" without understanding" and warned of the coming of a "divine vanguard— the army of truth and justice for all humanity."  
On the O'Jays' Family Reunion (1975) album, Gamble condemned generational gaps as a "divisive evil plan to halt the wisdom between young and old as well as stifling the energy of youth which is the stabilizer of wisdom and age." One of Gamble's most powerful statements was on Harold Melvin and the Blue Notes 1975 album Wake Up Everybody:
"The kingdom of God is here on earth today! The righteous government we prayed for so long. Thy kingdom come, thy will be done on earth. Open your heart so your mind so your body can feel it. Open up your eyes to so your mind can feel it. The paradise lost is the paradise regained. Wake up everybody!!! "
Gamble occasionally filtered his strident messages through the female voice. The Three Degrees' Year of Decision ("this is the year to get what you need/there is no reason why/you you should be shy/ people died to set you free") and The Jones Girls' At Peace With Woman ("there won't be peace on this ground/til man and woman sit down") were a few examples.
Gamble usually spoke through the overt masculinity of his power trio of Billy Paul, Theodore Pendergrass and Eddie Levert. Doubling as characters torn from the pages of Shakespearean Greek tragedy they were urban griots detailing 360 degrees of the human condition. Paul's moody blues, Pendergrass' gospel bark and Levert's chesty bluster (and partner Walter William's aching despair) were a perfect foil for everything from protest songs (Give The People What They Want), hard-luck tales (Survival, Let The Dollar Circulate) to sharp indictments targeting blatant materialism (For The Love of Money), unscrupulous people and shallow social climbers (Shifty, Shady, Jealous Kind of People and Be For Real).
Critics accused Gamble of using his artists to further his political agenda. They panned the subject matter, dismissing it as heavy-handed. Music critic Robert Christgau cast Gamble as "self-serving and "psuedo-political" and a "gifted pop demagogue/black capitalist posing as a liberator." Branding the OJays' 1975 Family Reunion album as "Jesse Jackson (or Reverend Ike ) goes disco," Gamble's patriarchal-slanted creativity—foreshadowing Spike Lee and Chuck D's similarly maligned output later on—was heavily criticized. Christgau lampooned Harold Melvin and the Blue Notes' Wake Up Everybody for its "muddled-headed lyrics of war, hatred and poverty that came along just as Gamble and Huff were running out of lyrics." As rock and folk genres autonomously took flight to explore social commentary via albums, Black music was pretty much grounded—confined to the spit-and-polish of an industry tried-and-true conceptual formula: Songs like Change Is Gonna Come (1964), Respect (1967) and Sitting On The Dock of the Bay (1967)—with their "coded" lyrics—would push the needle closer to center. Black rock collective The Chambers Brothers—the blueprint from everyone from the Isley Brothers to Bad Brains to Living Color—delivered the definitive anthem Time Has Come Today (1967) further breaking the mold of Black entertainers presenting a non-confrontational image to the American public.
As the 70s dawned, Philadelphia International would continue on the path laid out by their predecessors. In time, there would be internal pushback. The O'Jays were anxious to return to singing love songs after recording five consecutive gold/platinum albums of socially-conscious music material form 1972-1977. They would get their wish with 1978's million-seller So Full of Love featuring hits like Use To Be My Girl, Brandy and Cry Together. For decades, their concert set list would exclude the bulk of their message material.
After a journeyman career Billy Paul stood on the cusp of superstardom with 1972's Me and Mrs. Jones. When his follow-up single arrived a year later—it was the Gamble-penned Am I Black Enough For You. Paul never returned to pop success again and blamed Gamble for fumbling his career momentum. Over the years both would have differing accounts of a song resting somewhere between being "artistically honest and commercially misguided."

Philly International compositions like Love Train, Me and Mrs Jones, When Will I See You Again and If You Don't Know Me By Now are more celebrated in pop circles. Ballads like You Got Your Hooks in Me, Sunshine and I Hope We'll Be Together Soon are beloved by hardcore fans. Beyond the major hits and fan favorites, PIR's creatively ambitious songs tend to get lost in the shuffle. The depth of PIR albums gave record buyers a total listening experience. O'Jays and Harold Melvin and the Blue Notes material regularly sold gold or platinum—shattering the industry glass ceiling mentality that only singles drove Black record sales.
According to LeBaron Taylor—"godfather" of Black crossover strategy and vice-president of CBS Records' special markets servicing Gamble and Huff material—by 1979, his division accounted for 40 per cent of the CBS roster, 25 percent of the label's roster and $97 million dollars in revenue. An early catalyst to this success was Gamble and Huff's output. One year of signing with CBS, Philly International would sell over 10 million records. I can't tell how many households I encountered as a kid that had Family Reunion and Wake Up Everybody in their album collections. Gamble's penchant for message for music wasn't just an artistic concession to a fertile period when Stevie Wonder, Donny Hathaway, Sly Stone, The Temptations and Marvin Gaye expanded Black music's creative possibilities. Spirituality, consciousness and civic-mindedness were always in his DNA. "God is just a title/it's like calling somebody/father/preacher/presidential/general Allah/Buddah/Hare Krishna/Jehovah/just to mention a few/ some people even call
Jesus God too/love peace and eternal life is your reward/to anyone who knocks on your door/there's only one god is true/and all the names are not the same/one day the people of the world will know your great name/you are at the strong/you are the mighty I hope I'm with you when they start to fighting/love, peace & eternal life is what I want" —War of The Gods (1973)
Heavenly father/creator of all things/I humble myself as I bow to your throne I pray for love/ joy/peace and happiness to present in my home And let your holy spirit dwell in my heart in my mind —-A Prayer (1976)

"Get in line/start marching in time/you better make up your mind/we're gonna leave you behind" —-Am I Black Enough For You (1973)
"If you read in Proverbs 25:13
You'd see where it says:
As the cold of snow in the time of harvest
so is a faithful messenger to them that send him:
For he refresheth the soul of his masters
He said get on up, get on up
Get on up, go out and tell the world" —Somebody Told Me (1977)

"How can you call me brother/when you ain't searchin' for the truth?" —-Don't Call Me Brother (1973)

"They played a game of divide of conquer/since the world began Tried their best/to separate the people/so we couldn't understand" —-Unity (1975)
The son of a Jehovah's Witness—during lean times, a young Gamble and his family feasted at sumptuous banquets provided by Father Divine—self-proclaimed god-in- person/leader of the Peace Mission—a predominately Black commune preaching self-sufficiency, racial harmony and civil rights. Like Marcus Garvey and Elijah Muhammad, Father Divine created a cooperative blueprint providing jobs, education and housing for his congregation while feeding thousands of poor people during the Great Depression. Father Divine greeted followers with a phrase destined to live on in hip hop, Black spiritual vernacular and pop culture circles: peace. The Nation of Islam—long a predominate Philly stronghold—was another Gamble inspiration due to its cultural, spiritual and economic platforms. Then there was Leon Sullivan and Cecil B. Moore—civic leaders who advocated for marginalized Black Philadelphia citizens. These influences would fuel Gamble's spiritual, creative and community-based endeavors. The legacy of Gamble (and comrades) still stands today. Over the years it has survived disgruntled attitudes and less-than-favorable comments regarding PIR business and compensation practices during its glory days. Back in the late 80s—during Motown's resurgence as legacy label, GQ Magazine featured an article by esteemed Rolling Stone music journalist Ben Fong-Torres questioning Philly International's ability to ascend to Motown's iconic status. PIR's artists were dismissed as "journeyman" acts (compared to Motown's galaxy of stars ) whose careers were revived by the Philly Soul Machine. As Motown basked in the glory of having their catalog reissued, reinterpreted and appearing in films—Fong-Torres rendered the Philadelphia International catalog as unsuitable for box set reissue (there's four and counting). Thank god he was wrong. Over the years Black music ended up in a strange place. In the 80s R&B's champagne-and-roses vibe was considered a step behind hip hop's urgent progressiveness. In the late 90s and early 2000s both genres were split down the middle—with female R&B fans on one side and male rap devotees down the middle before forging a kind of hybrid-alliance that still exists today. Disputes over the definition of rap "lyricism" and "conscious artists" still lingers today. These days an artist's protest platforms are separate from their creative content. Their solidarity, financial resources and voices are there weapons of choice.
I can remember a time when these divergents were nonexistent. When Black music was inspirational and aspirational. When it revolved around its own orbit and its fan base was worth its weight in platinum and gold. Where the artistic gifts of those who could were enjoyed from a distance by those who couldn't. A time when audience and artist were in lockstep—bound by songs in the key life celebrating the everyman. I remember audiences transfixed and rejuvenated by the message in the music. They responded to the call to understand while they danced. Kenny Gamble's lyrical simplicity pulled back the many layers of life's complexities. More than a musical masthead of a periodical featuring a multitude of creatives—his editorials were sharp as a blade. His vision was a lofty as the clouds. His gifts are forever immortal.