New Release – Kool & the Gang – "Pursuit of Happiness"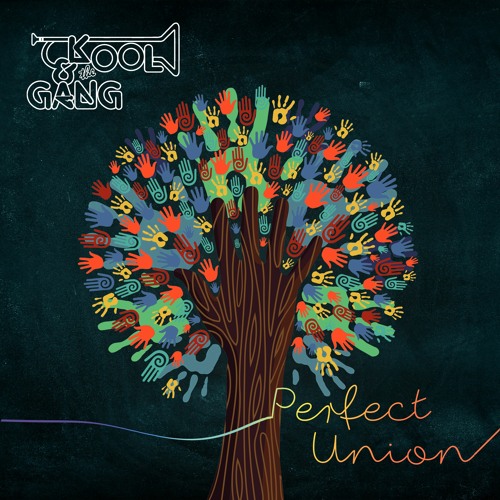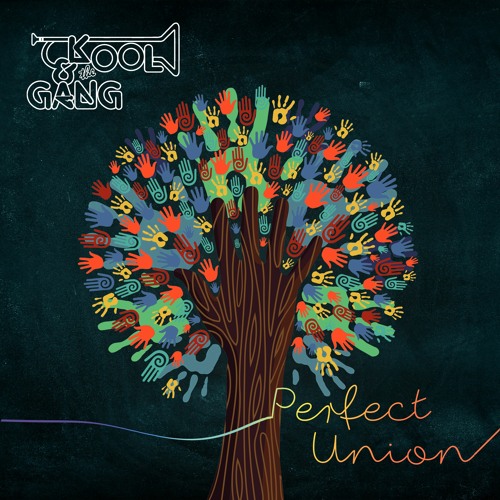 Since the band's inception over 50 years ago, the legendary masters of funk, pop and soul, Kool & the Gang, have given music fans classic tunes from "Jungle Boogie", "Hollywood Swinging" and "Summer Madness" to smashes such as "Ladies' Night", "Get Down On It" and their first number one pop hit, "Celebration".

Co-founded by Robert "Kool" Bell with his brother, the late Ronald Khalis Bayyan Bell, Kool & the Gang earned multiple Grammy and American Music Awards with many of those award winning tunes being sampled by hip-hop artists through the years (A Tribe Called Quest as well as the smash hit, "Summertime" by DJ Jazzy Jeff and Will "Fresh Prince" Smith come to mind for folks). Also as important is how Kool & the Gang have inspired generations of musicians who studied their recordings and thus incorporated that influence into their playing.
"Measuring Kool & the Gang's influence is like asking what the influence of the Beatles was over pop music – it's impossible to pull it apart," said record producer Mark Ronson (of Bruno Mars' "Uptown Funk" fame) to Rolling Stone magazine in 2020. "Anybody who has played in a funk band or DJ'd had Kool & the Gang in their DNA for so long."
As the band honored the 40th anniversary this year of their first number one pop hit, "Celebration", Kool & the Gang have released a new single, "Pursuit Of Happiness" – which calls for all people around the world to live together in peace, love and harmony. The new tune also serves as a last will and testament from Ronald Khalis Bayyan Bell, who'd co-written the song and was the chief composer of "Jungle Boogie" and "Celebration".
Robert "Kool" Bell continues to lead the group as they're recently signed with Omnivore Recordings. Kool & the Gang's forthcoming new album, "Perfect Union", is slated for release in 2021.
[author_box layout="inline"]
Khalis Bayyan – Founding Member of Kool & The Gang, Into the "Here After" by A. Scott Galloway
With salty water in my eyes and winter sadness in my heart…it is with profound soul-ache that I report the Tuesday evening (Sept. 8) passing of founding Kool & The Gang member, KHALIS BAYYAN a.k.a. RONALD BELL (68). As a self-taught saxophonist, composer, arranger, producer and multi-instrumentalist, Brother Bayyan was as a "Scientist of Sound / Mathematically Putting it Down." From the funkiest stuff and the straight ahead jazz vibrations of the band's 1969 beginnings as The Jazziacs to the world-unifying soul-pop they delivered in the `80s to the spirit that fortified them to go on tour with Van Halen in 2012, Brother Bayyan was right there, smack in the center of it all, touching the world. I saw the band many times across the decades since I was introduced to Kool & The Gang in the De-Lite Records `70s heyday. I was always impressed by their balance of Muslim faith, universal positivity and hybrid musicality. All together, Songwriter Hall of Famers Kool & The Gang amassed global sales of over 70 million records.
Two things I want to share. First, I saw and reviewed Kool & The Gang, celebrating its 50th anniversary, at last year's Playboy Jazz Festival. They were in the prime time Saturday evening slot and when I tell you it was THE BEST time I ever saw the band, I am not exaggerating. AND one of THE HIGHLIGHTS of the whole set was a saxophone duel between o.g.'s Khalis Bayyan and Dennis "D.T." Thomas on an extended version of "Get Down On It" – Playboy Jazz 4 REAL!! It shot me straight back to when these cats were strictly about that Funk/Jazz Nexus and brought a brutha to his feet with joy.
The final thing I would like to share is that Ronald Bell is the primary composer of what is, perhaps, Kool & The Gang's deepest song of all: "Here After" (from Light of Worlds – 1974). It speaks of embracing the ideology and inevitability of what happens to us when we depart this planet. Sequenced directly after their contemporary jazz classic "Summer Madness" (on which Khalis also played its world-renowned ARP synthesizer melody and solos), the two songs brought Light of Worlds to a soul-soothing resolution that is always a comfort in times of need.
Khalis Bayyan joins Kool & The Gang brethren guitarist Charles "Claydes" Smith and keyboardist Ricky West in the Great Beyond. Ronald/Khalis is survived by his wife, Tia, his children as well as older brother, Robert "Kool" Bell.
Sending deepest condolences to the Bell family, all members of Kool & The Gang past and present, and all of their fans worldwide. May the Black Pool of Genius spread her calming waters wide and envelop our brother in peace, serenity and eternal love. Utmost Respect.