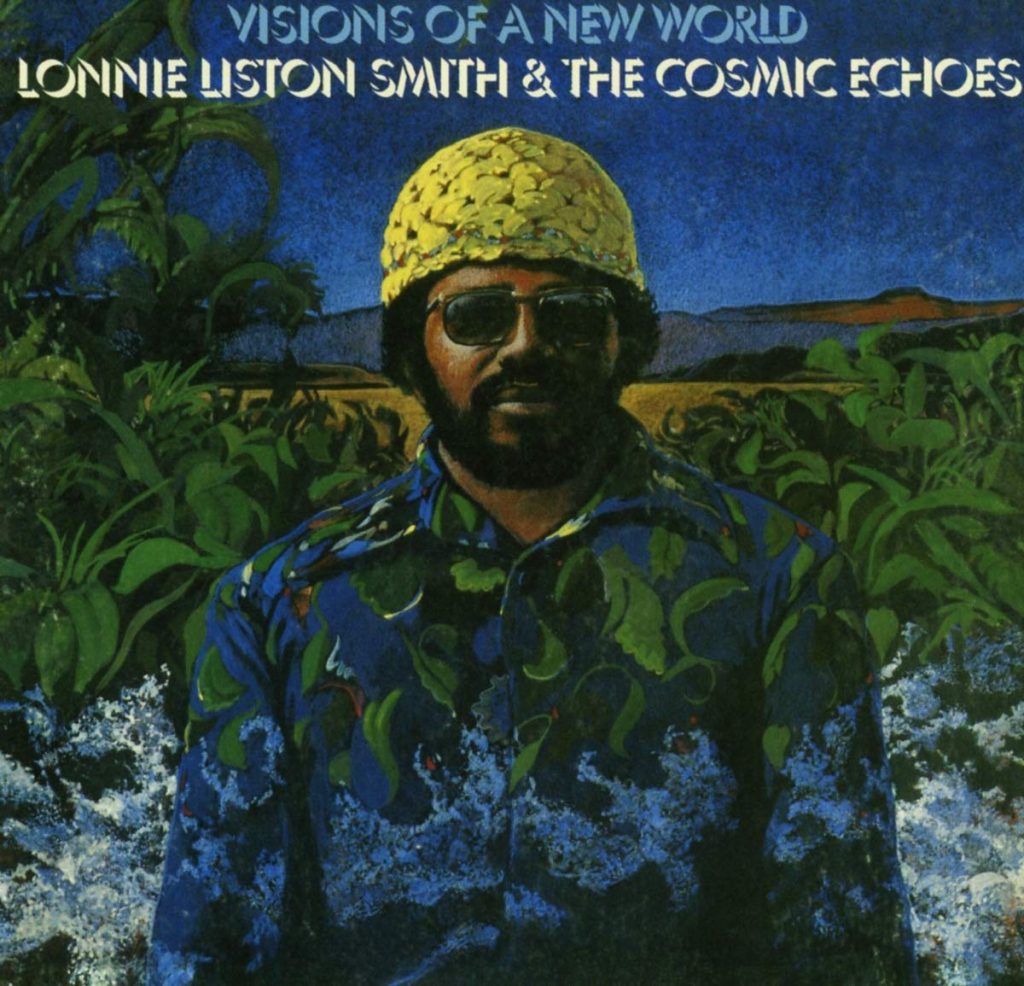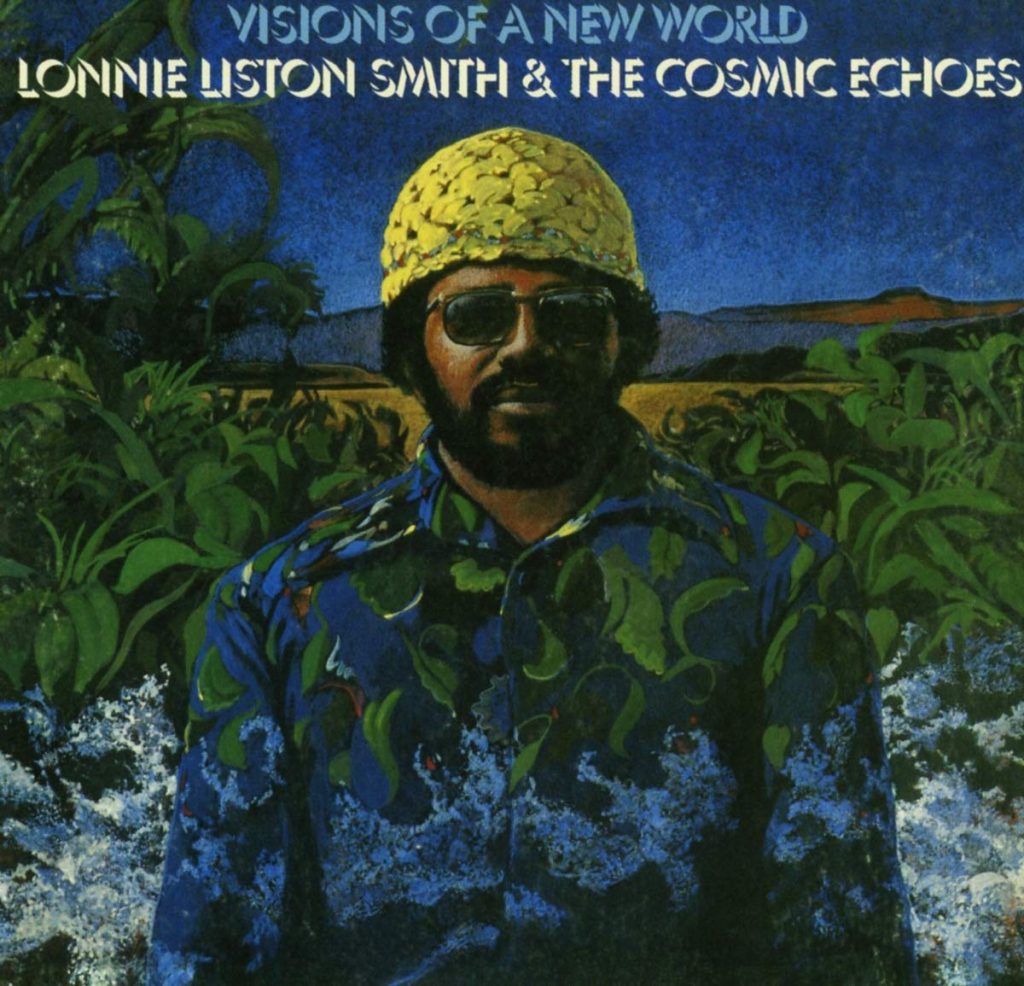 Visions Of A New World
Lonnie Smith & The Comic Echoes – Visions of a New World
1. A Chance For Peace – This is a great song……nice cool vibe……very danceable and was a big hit on many a dance floor. The song itself conveys a type of "kozmic hippie" philosophy, that now seems dated ..but is one that is probably needed much more today than it was back in the 70's !
2. Love Beams – ahhhhhhhhhhhhh this song is the BOMB, it's got a 'middle eastern" feel to it, that makes me think of dark rooms, lit by only a black fluorescent lamp. The room permeated with the odor of sweet incense & … well you get the picture). This is easily one of the most erotic songs I've ever heard. It's truly a masterpiece!
3. Colors Of The Rainbow – More kozmic stuff….perfect song to follow "Love Beams". The voice of Donald Smith evokes along with the sound effects evoke the feeling of making love in an clearing in an African rain forest.
4. Devika – This song is "semi-famous" to hip hop fans because it was sampled by Digable Planets in the song "Jimi's Diggin Cats". Nice mellow cut, that follows along in a similar vein as "Love beams" and "Colors Of The Rainbow"
5. Sunset – More erotic/hypnotic music that is best appreciated…"between the sheets".
6. Visions Of A New World-(part 1) – Lonnie switches to acoustic piano for a solo, accompanied by Donald Smith in a kind of "kosmic chant" about…."LOVE".
7. Visions Of A New World-(part 2) – for "part 2" Lonnie goes back to the electric piano & synthesizers for a mid tempo funky jam. Sounds like the sort of thing that today you might hear being produced by GRP records.
8. Summer Nights – I like this song……back again to the "kozmic erotic", very sensuous song, and a perfect way to end a great album, that must be listened to ."in the dark"