Lou Rawls
. I think that ALL of these rappers out there, who want to talk about the "hard life", need to take a listen to this album. And when they do, they need to tip their baseball caps and raise a glass in a toast to the man who made HIT RECORDS about "ghetto life" 25 years BEFORE these knuckleheads were even born…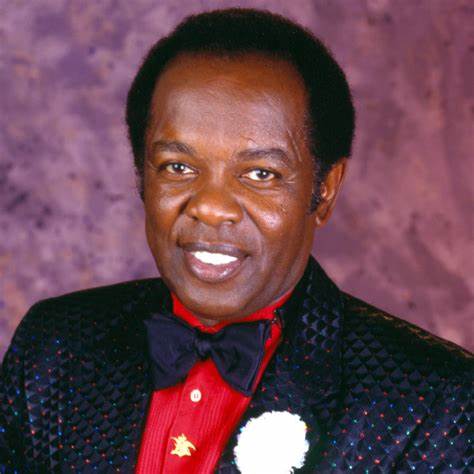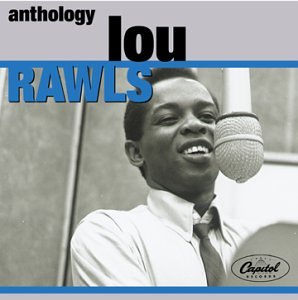 In the 1960's Lou Rawls was a…
:::COLD
:::::BLOODED
::::::::MF
I think that he was the first artist to have crossover pop hit records about what it is like to live in the ghetto!!!
– "Tobacco Road" (about living in a ghetto in the South)
– "Dead End Street" (about living in a ghetto in the North)
Songs about "ghetto life" have been a staple of rap music for 30 years. All of the rappers who ever made a dollar talking about "ghetto life" on record OWE LOU RAWLS.
Cuz Lou did it when it wasn't cool to do it…
Earlier today I was unable to find these lyrics. However I just found them and I thought I'd share.
(I realize that it's a violation of copy write for me to reproduce these lyrics without the consent of the owner, let em sue me if they wish….)
The idea of Lou Rawls having hit records with these kind of songs in the mid 60's is pretty wild. However the reality is that it was a REVOLUTIONARY act, not previously executed on before. (probably inspired by his mentor Sam Cooke?).
Add to that, the SMOKIN "spoken word" intro of "Dead End Street" (which is probably as good as if not better than the actual song).
Most of what I have read so far today about the death of Lou Rawls has been focused on his career in the 1970's with Philadelphia International Records. But honestly, by then Lou Rawls music had become "soft".
In the 1960's Lou Rawls was a…
:::COLD
:::::BLOODED
::::::::MF
Right now I am listening to the 2 disc "Lou Rawls Anthology" which is focused on his years at Capitol Records, there are a whole bunch of "cold blooded songs" (ex: "Street Corner Hustlers Blues") on here, beautifully done by Lou Rawls (and about 1/3 of them are done LIVE). I think that ALL of these rappers out there, who want to talk about the "hard life", need to take a listen to this album. And when they do, they need to tip their baseball caps and raise a glass in a toast to the man who made HIT RECORDS about "ghetto life" 25 years BEFORE these knuckleheads were even born…
NP: YOUR GOOD THING (is about to end)
–Lou Rawls
---
I was born in a city the called the Windy City
And they call it the Windy City because of the Hawk. All mighty Hawk
Talking about Mr. Wind kind of mean around winter time
I happen to live on a street that was a dead-end street
There was nothing to block or buffer the wind, the elements
Keep them from knocking my pad down, Jim I mean really socking it to me
And the boiler would bust and the heat was gone
I would have to get fully dressed before I could go the bed
Put everything on but my goulashes cause they had buckles on them
And my folks didn't play that said don't you be getting up in there with
Buckles on them goulashes and tear up my bed clothes but I was fortunate
As soon as I was big enough to get a job save me enough money to buy me a ticket I split
I got myself together now so I'm going back there to see about it see if its still the same
I just wanted to tell you about it, you know its all right
They say this is a big rich town I live in the poorest part
I was raised on a dead-end street in a city without a heart
I learned to fight before I was six only way I could get along
But when you're raised on a dead-end street you have to be tough and strong
Now all the guys are always getting in trouble that the way its always been
But when the odds are all against you how can you win
I'm gonna push my way out of here ever thou I cant say when
But Im gonna get off of this dead-end street and I ain't never gonna come back again
I'm gonna push my way out of here ever thou I cant say when
But Im gonna get off of this dead-end street
And I ain't never gonna come back to live here again
Never, No I aint gonna come back here to live on this dead-end street no more
Cause I'm gonna get me a job, Im gonna save my dough
Get away from here you-all, I aint gonna come back no more
Not ever, dead-end street
I tired of breaking my back gonna start using my mind
Tired of working all of the time
I say there's trouble down there
I say there's trouble down there
I say there's trouble down there yeah
Down off a dead-end street
Down off a dead-end street
————————–
Tobacco Road:
Written by John D. Loudermilk
————————–

I was born in a trunk
Mama died and my daddy got drunk
Left me here to die alone in the middle
Of Tobacco Road
Growin up rusty shack
All I had was hangin on my back
Only you know how I loathe his place
Called Tobacco Road
But its home, the only life I ever known
Only you know how I loathe Tobacco Road
Gonna leave, get a job
with the help and the grace from above
Save some money, get rich and old
Bring it back to Tobacco Road
But its home, the only life I ever known
Only you know how I loathe Tobacco Road
Bring that dynamite and a crane
Blow it up, start all over again
Build a town, be proud to show
Gives the name Tobacco Road
—————————————-
Bob Davis: earthjuice@prodigy.net
A TRULY GREAT CD: Anthology – Lou Rawls
Disc: 1
1. What Makes The Ending So Sad
2. Blues Is A Woman
3. Willow Weep For Me
4. (What Did I Do To Be So) Black And Blue
5. Kansas City
6. Tobacco Road
7. (They Call It) Stormy Monday (Live)
8. St. James Infirmary (Live)
9. I'd Rather Drink Muddy Water (Live)
10. The Shadow Of Your Smile (Live)
11. Street Corner Hustler's Blues (Monologue) (Live)
12. World Of Trouble (Live)
13. Memory Lane
14. Old Man's Memories (Monologue)
15. It Was A Very Good Year
16. A Whole Lotta Woman
Disc: 2
1. Love Is A Hurtin' Thing
2. You Can Bring Me All Your Heartaches
3. Trouble Down Here Below
4. Dead End Street (Monologue)
5. Dead End Street
6. Show Business (Monologue)
7. Show Business
8. Scotch & Soda
9. My Ancestors
10. Hang-Ups
11. You're Good For Me
12. Soul Serenade
13. Down Here On The Ground
14. Your Good Thing (Is About To End)
15. I Can't Make It Alone
16. You've Made Me So Very Happy
17. Bring It On Home
Lou Rawls Biography
By Dianne Washington
Louis Allen Rawls (December 1, 1933 – January 6, 2006) was an American bass-baritone singer, record producer, composer and actor. Rawls released 61 albums, sold more than 40 million records, and had numerous charting singles, most notably the song "You'll Never Find Another Love like Mine". He also worked as a film, television and voice actor. He was a three-time winner of the Best Male R&B Vocal Performance Grammy Award.
Rawls was born in Chicago on December 1, 1933, and raised by his grandmother in the Ida B. Wells projects on the city's South Side. He began singing in the Greater Mount Olive Baptist Church choir at the age of seven and later sang with local groups through which he met Sam Cooke, who was nearly three years older, and Curtis Mayfield.
After graduating from Dunbar Vocational High School, he sang briefly with Cooke in the Teenage Kings of Harmony, a gospel group, and then with the Holy Wonders. In 1951, he replaced Cooke in the Highway QCs after Cooke departed to join The Soul Stirrers in Los Angeles. Rawls was hired by the Chosen Gospel Singers and moved to Los Angeles, where he joined the Pilgrim Travelers.
In 1955, Rawls enlisted in the United States Army as a paratrooper in the 82nd Airborne Division. He served in B Co 2/505th Parachute Infantry and made 26 jumps. He left the Army three years later as a Sergeant and rejoined the Pilgrim Travelers (then known as the Travelers). In 1958, while touring the South with the Travelers and Sam Cooke, Rawls was in a car crash. He was pronounced dead before arriving at the hospital, where he stayed in a coma for five and a half days. He spent a year recuperating, and it was several months before his memory returned. He considered the crash a life-changing event.
With Dick Clark as master of ceremonies, Rawls was able to perform at the Hollywood Bowl in 1959. His first two singles were "Love, Love, Love" and "Walkin' (For Miles)" for Shar-Dee Records, a label owned by Herb Alpert. "In My Little Black Book" and "80 Ways" were released a year later by Candix Records. In 1962 he signed a contract with Capitol Records and sang backing vocals on "Bring It on Home to Me" and "That's Where It's At", both written by Cooke. Rawls charted with a cover of "Bring It on Home to Me" in 1970 (with the title shortened to "Bring It on Home").
Stormy Monday, a jazz album with Les McCann, was released in 1962. The next two Capitol albums (Black and Blue, Tobacco Road) sold well and employed Onzy Matthews as musical director and a 17-piece big band. Both albums reached the Billboard magazine charts and propelled his career.
Although his 1966 album Live! was certified gold, Rawls would not have a star-making hit until he made a soul album, named Soulin', later that year. The album contained "Love Is a Hurtin' Thing", his first R&B No.1 single. In 1967, he won a Grammy Award for Best R&B Vocal Performance for the single "Dead End Street". In 1967, he performed at the first evening of the Monterey International Pop Music Festival.
In 1969, Rawls was co-host of NBC's summer replacement series for the Dean Martin Show with Martin's daughter, singer Gail Martin. After leaving Capitol in 1971, he signed with MGM and released the single "Natural Man" written for him by comedian Sandy Baron and singer Bobby Hebb. For Bell Records in 1974 he recorded a cover version of "She's Gone" by Hall & Oates. Two years later with his new manager Martin Pichinson, he signed with Philadelphia International and recorded All Things in Time, which sold a million copies. "You'll Never Find Another Love Like Mine" became his biggest selling single, selling a million copies, topping the R&B and Adult Contemporary charts, and reaching No. 2 on the pop chart. The hit single "Lady Love" followed, from the 1977 album When You Hear Lou, You've Heard It All.
In 1980, Rawls began the Lou Rawls Parade of Stars Telethon which benefits the United Negro College Fund. The annual event, known since 1998 as "An Evening of Stars: A Celebration of Educational Excellence", consists of stories of successful black students who have benefited from and/or graduated from one of the many historically black colleges and universities who receive support from the UNCF, along with musical performances from various recording artists in support of the UNCF's and Rawls' efforts. The event raised over 250 million for the fund at the time of Rawls' death in 2006.
Rawls was married three times. His third wife, Nina, a former flight attendant, managed his career during his last two years. They had one son, Aiden Rawls. Rawls was also survived by another son, Lou Rawls Jr., two daughters, Louanna Rawls and Kendra Smith (both of Los Angeles), and four grandchildren.
In December 2005, it was announced that Rawls was being treated for lung cancer that metastasized to his brain. He died from this illness on January 6, 2006, at Cedars-Sinai Medical Center in Los Angeles, California. He is buried at Forest Lawn Memorial Park (Hollywood Hills).
Lou Rawls's final television performance occurred during the 2005–2006 edition of his telethon, honoring Stevie Wonder in September 2005, months before entering the hospital and after having been diagnosed with cancer earlier in the year. He performed "You Are the Sunshine of My Life" and "It Was A Very Good Year" as a tribute to Frank Sinatra