Nobody Asked me but….(what does the relaunch have to do with Alison Crockett?)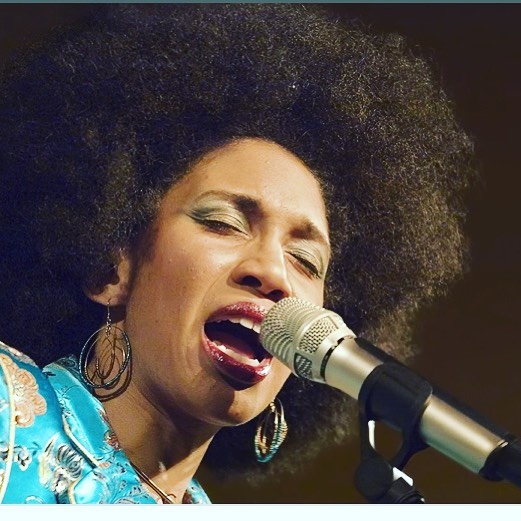 Nobody asked me, but I'm gonna comment anyhow…This is a big and exciting time in my life.We (my brother Mike and I are about to embark on what some folks may think of as "a fools errand."We are on the cusp of implementing a re-launch of our website www.Soul-Patrol.com.It's a massive undertaking.The website has been around since 1996 and over the years it has been a source of great "joy and pain" (apologies to Frankie Beverly.) It's founded on the premise that "one man (in this case two Black men) can change the world. On one level it has been wildly successful, over the years the site has racked up many accomplishments and won many awards, and at times we really have changed the world (albeit in small manageable chunks.)
On another level, it sometimes feels like it is a drop of water in an ocean of a dying music industry and a dying Black culture, neither of which seems to realize that they are both commiting suicide.
So why relaunch in 2020?Wouldn't just be easier to "rest on your laurels," and just relax? (and what does that relaunch have to do with Alison Crockett?) Well first and foremost, Mike and I think that we have a responsibility to advance Black culture, regardless of it's "suicidal tendencies." As the owners/managers of a series of technology resources and as lifelong technologists we know that we have the skills and knowledge to make a difference.
Not many African Americans are in the position we are. And as what the mainstream media might describe as "a couple of colored boys from the projects in NY who grew up in the Civil Rights era," we know that because of the sacrifice of the people whose shoulders we stand upon, we have an inherent responsibility to keep things moving forward to the greatest extent possible.
So that's what we are going to continue to try and do, regardless of how much of a "fools errand" it may appear to be to others. That is what the people whose shoulders we stand upon expect from us and we don't intend to do anything less than that.
So what does any of this have to do with Alison Crockett? (and just who is Alison Crockett anyhow?)
Well to put it simply, Alison Crockett is an artist (and I mean that in the truest sense of that word!) who represents the past, present and future of Black music all at the same time. I have been following her career since almost the time when we first started the site, in in the 1990's. For those of you who remember the legendary, late 1990's album "When the Funk Hits the Fan" – King Britt presents Sylk 130, noted for literally being a movie on an album, but also having a different lead singer on each song on the album, Alison Crockett appears on that album as one of those lead singers. And since that time, she keeps popping up on my radar in a totally positive way. For example, in the early to mid 2000's she is a solo artist, being presented in something of a "neo soul diva" vibe. She did some great recordings and also did a great live show (both of which I reviewed during that period.) Then suddenly I stopped hearing anything about her. That's not unusual for the music business. People come and go all of the time, priorities change and real life has a way of getting in the way…Then a few years ago, her postings started appearing in my timeline on a daily basis. As I read her postings (about music & life) sometimes I agreed with her, and sometimes I didn't. Nevertheless her commentary was always interesting and worth reading. In between she would also post short video's which clearly demonstrated that her quite significant musical talents were still very much intact. For example make sure that you listen to the video clip associated with this posting. Clearly Alison Crockett is still a major talent.
So why isn't she a "household name?"
Why does her YouTube site, which has been around since 2008 only have 40,000 page views (for all videos combined) after 12 years?
Some artists get that many page views in one day!
Does this mean she is a flop?
She makes great Black music (Jazz, Funk & Soul)
She has a great Facebook page.
Oh and did I mention that she is a successful educator and parent?
What else is she supposed to do?
I don't have the answers to any of those questions, all I know is that Alison Crockett is also about trying to stop Black culture from commiting suicide as well. And she isn't about to give up that mission! Therefore she is a a part of what my brother and I are trying to accomplish. A "fools errand" indeed….
Why Come Back Now?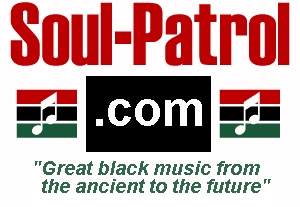 Julius Freeman Welcome back, my brother!
I'm wishing you all the best with the relaunch of what proved to be one hell of a site, which many of our most beloved icons supported with a passion!!
And you them!
Welcome back & I don't mean Mr. Kotter
Bob Davis Hey Julius Freeman your point about "our icons" is an important one. As they pass, its much more than just the passing of a person or even an artist. Each time one of them leaves this earth, just a little bit of the culture dies with them. In the past we have always relied on the artists to sustain our culture. The challenge of how to sustain that culture without those artists is a very real problem. The answer is that the culture must be able to sustain itself, without the artists in many cases. Some people think that the answer to this problem could easily be solved by a younger group of artists. After 30 years, clearly that is not going to happen, all by itself. If it was, it would have already happened. As such it becomes incumbent upon people like yourself, myself and the other folks here to truly become "custodians of the culture," so that we can enable the culture to sustain itself. Some people wrongly assume that means we simply sit around and "wallow in nostalgia." Nothing would be more wrong. What we have to do is make sure that the culture becomes self sustaining and nurturing for those younger and gifted artists in a way that provides direction for them, so that they can carry the ball forward. www.Soul-Patrol.com with it's technology based "ancient to the future" mission, in the good hands of people like yourself is well positioned to act as bridge to bring the culture and the younger artists together in a manner that helps move both towards the future in a positive manner that will make our icons proud.
Julius Freeman, as Chuck Barksdale used to say. "We're like the dinosaurs. After we're gone, that's it!".
And we've been losing them by the bushel full & no will will ever step in to fill that breach. Every time that we lose one of them, a piece of our lives & our hearts leaves along with them.
We can try to fool ourselves…listen to the same songs, wear the same style of clothes, even do the same old dances. But there no way to ever recapture the spirit of those days, no matter how we try.
It's not just lives that are gone, but also, the spirit of a very special & unique period of time, totally impossible to recapture.
For that, we're all the worse, but such are the ways of the passage of time & the changing of mores.
Bob Davis Of course you are correct. ."Listening to the same songs, wear the same style of clothes, even do the same old dances. etc are all examples of "wallowing in nostalgia." I personally have no time for that. My goal is to leave an imprint by being one of many people who are involved in helping the culture to sustain itself, so it will still be around in the future. The blueprint is there and the technology provides us with a vehicle to attain it. We just need a critical mass of people who are willing to step up to the plate and nurture all of this along. This is the right time to do just that, which is the whole reason why we are relaunching the site at this time. All I ask if that folks like yourself continue to "spread the word," so that we can achieve that critical mass of like minded people who actually want to move this whole thing into the future.