Otis Redding – Long Live The King!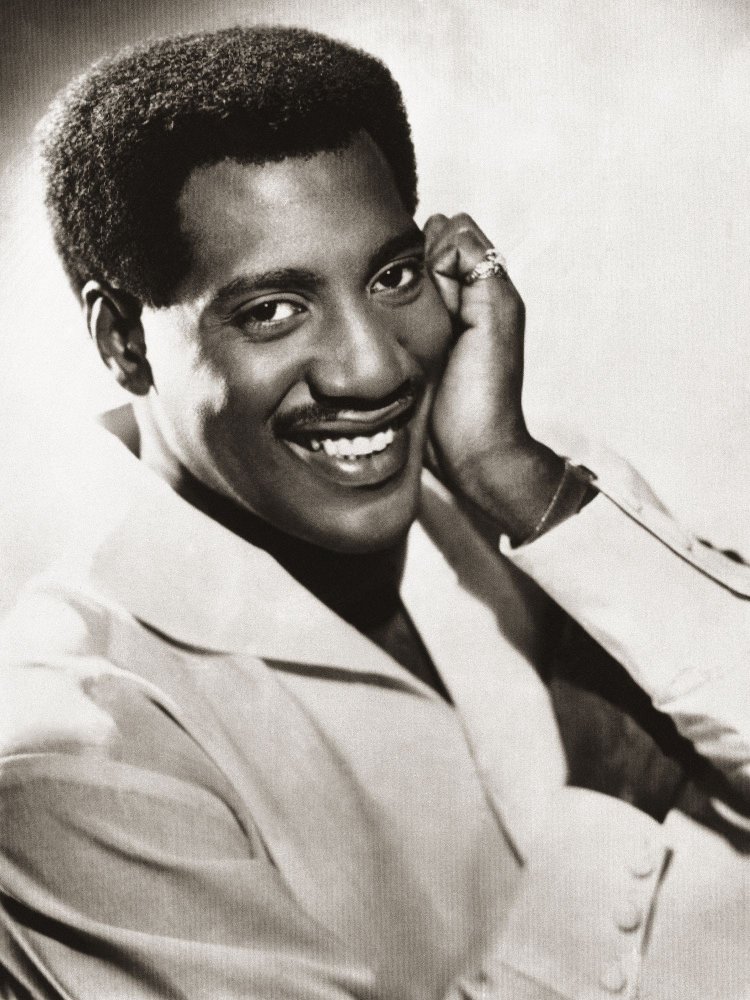 by Karen E. Quinones Miller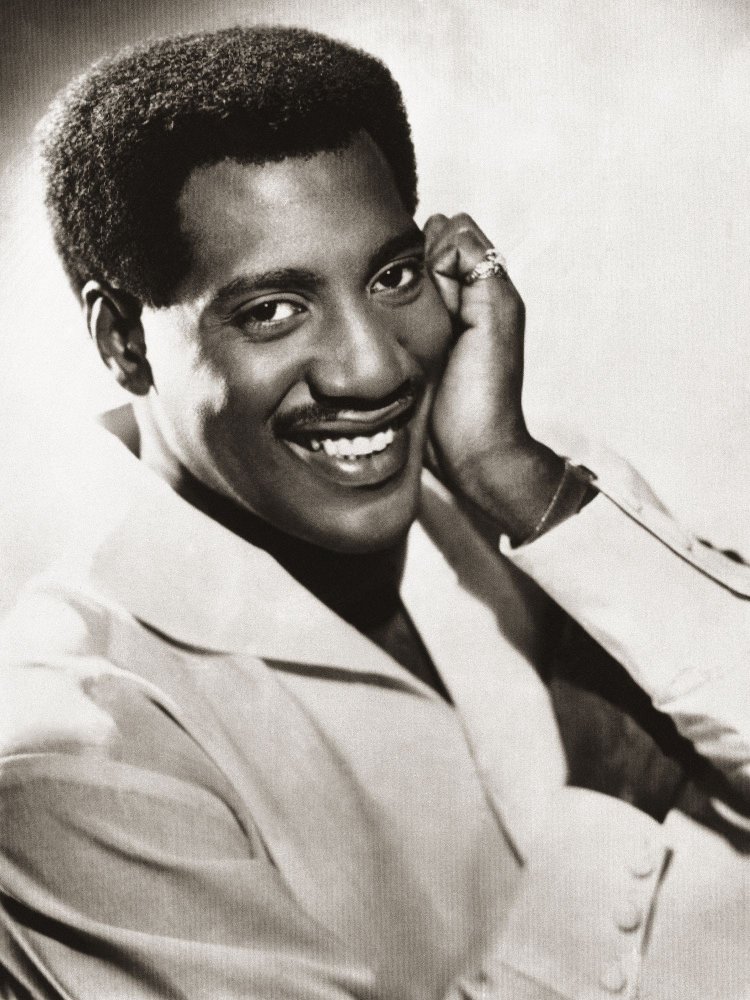 He was only 26 when he was killed in a plane crash. But he left an indelible mark on music and helped make Soul go mainstream. "If you took a little of Sam Cooke and a little of Little Richard and poured it in a fruit jar and shook it up and poured it out, you'd get Otis Redding." Otis Redding, one of the most soulful singers who ever lived, died on this date (December 10) in 1967.
Though he was born in Dawson, GA in 1941, his family moved to Macon shortly after his birth — and that's where the boy who quit school to help pay family bills grew up to be a king. He learned guitar and piano at an early age — self-taught — and later was taught to play drums; but singing was Otis's passion. He started singing at the Vineville Bible Church, but by the time he entered his teens he supplemented his family's meager income by singing gospel tunes on local radio station WIBB every Sunday for $6 ($58 in today's dollars). Bolstered by his success, he entered and won a weekly teenage talent show held at The Douglass Theater, earning $5 for doing so.
Then he entered and won the following week.
And again, the week after that. Finally, after 15 weeks, he was barred from entering, just so other teenagers could have the chance to win.
In 1958, 17-year old Otis joined the Pinetoppers, a band led by local singing and guitar sensation Johnny Jenkins. Though he was billed as one of the singers in the band, Otis was the group's chauffeur as Jenkins couldn't drive.
AND THAT'S HOW AND WHY GOT HIS BIG BREAK!
Jenkins needed a ride to a recording session for Stax Records, located in Memphis, TN in 1962. Unimpressed with Jenkins, Stax cut his studio time by 40 minutes, at which time Otis piped up, "I can sing. Give me a chance."
Studio executives were reluctant, but Otis was persistent. Probably just to shut him up, Stax A&R person, Steve Cropper, played a few bars on the piano to listen to the young man's voice. Cropper, who became a close friend and collaborator of Redding's, once said: "If you took a little of Sam Cooke and a little of Little Richard and poured it in a fruit jar and shook it up and poured it out, you'd get Otis Redding."
He was impressed. So impressed, in fact, that Otis Redding recorded 'These Arms of Mine,' with the unused studio time denied Jenkins. 'These Arms of Mine' was Redding's first hit in what would be 17 in a row. Many of which he himself wrote or co-wrote.
The soul and emotion that came through in Otis Redding's voice . . . Oh my!
You know one of his biggest hits was 'Try a Little Tenderness,' and he owned that song so well that I was in my 50's before I realized he hadn't originated it. A friend told me it written back in the 1930s and recorded by Bing Crosby. Intrigued, I searched and listened to it on YouTube. And I was horrified! He sang it with some compassion, I suppose, but there was no empathy, no feeling that he knew the young girl about whom he was singing, no sense that he was DEMANDING that we also care about her. I later found out that the publishers of the song tried to stop Redding from recording Try a Little Tenderness because they did not want it done from a "negro perspective."
(I'm not even going to comment further on that.)
But as much as his fans loved his records, they loved seeing him in person even more. He readily admitted he couldn't dance, but that 6'1, 220-pound handsome hunk of man could stomp, kneel, jump, and gyrate to the music like nobody else! No performance was like another, because Otis movements were a reaction to the music he was singing, and to his audience. Nothing rehearsed . . . it was totally spontaneous and genuine. And it was soulful.
Between his record royalties, his performances, and his music publishing, by early 1965 Otis was able to purchase a 300-acre ranch just north of Macon and later, even, buy a twin-engine plane — a Beechcraft H18 — from friend and fellow singer, James Brown. He James, and Ray Charles were also discussing opening up a summer camp for disadvantaged youngsters. Like James Brown, Redding's audience was overwhelmingly Black, but he yearned for the crossover success that Ray Charles and his idol the late Sam Cooke possessed.
Then he was invited to at the Monterey Pop Festival, a historically white Rock and Roll crowd. June 1967, it was raining when he took the stage, but when Otis opened his mouth and started singing 'Shake,' the crowd didn't care that they were getting wet. He sang a total of five songs, ending with show topping rendition of 'Try A Little Tenderness.' As he left the stage he roared to the crowd: "I gotta go, but I don't wanna go!"
And the crowd roared back a nearly 10-minute standing ovation. A member of the Grateful Dead, also performing at the festival, later said: "I was pretty sure I saw God on the stage."
White folks had gotten their first taste of Otis Redding, and he could see that they wanted more. And he planned to give them just what they wanted.
In August he was in San Francisco performing when a friend offered him the use of his houseboat. The peace, solitude– and even loneliness — he experienced while docked on the Waldo Point Harbor in Sausalito left a lasting impression on him. But in late summer of 1967 Redding developed polyps on his throat. He first tried to treat it with just honey and lemon, but finally faced the fact that he had to undergo surgery. The September 1967 surgery was a success, and Redding felt his voice had even improved. Shortly afterwards he was back on the stage, but in late November he called Steve Cropper from the airport and said they had to get in the studio because, he excitedly said, "I got a hit!"
Redding wanted to record a song he'd written based on those feelings he experienced while staying on the houseboat a couple of months before. Cropper later said he questioned some of the lyrics. "Otis," he said, "did you ever think that if a ship rolls it's going to take on water and sink?"
Redding's reply was, "Hell, Crop, that's what I want." They had been in the studio for hours, and were doing what they thought was a last take when Otis forgot the lyrics for the last stanza, and just whistled a tune. That was in late November. Otis and Cropper put final touches on it in the first days of December. Three days later, on December 10, 1967, Otis Redding was killed in a plane crash.
He was 26. He had boarded his Beechcraft H-18 in Cleveland with his backup band, The Bar-Kays after playing a gig there the night before. They were headed to another gig in Madison, Wisconsin but the plane crashed into Lake Monona, four miles from their destination. There was only one survivor — 20-year old Bar-Kay member, Ben Cauley. The cause of the crash has never been determined. Cauley said he was asleep when he heard a fellow band member, Phalon Jones, say, "Oh no!"
The next thing Cauley said he remembered was being in the freezing water, and later being pulled out. The bodies of his fellow band members, Phalon Jones, Carl Cunningham, Jimmy King, and Ronnie Caldwell were recovered that same day, but Redding's body wasn't discovered until the following day.
One month later, in January 1968, the song that Otis Redding had been so excited about recording was released. That song, "Dock of the Bay," was his first number one hit. It was also the first record to hit number one posthumously. Soul is not a word used much these days in connection with music. Sure some singers may be considering 'soulful,' but there just not any soul singers anymore. Pity.
We had a lot of them back in the day, and even had Soul royalty.
Sam Cooke – Father of Soul
James Brown – Godfather of Soul
Aretha Franklin – Queen of Soul
And, without doubt . . . though his recording career lasted a mere five years . . .
Otis Redding – King of Soul
You didn't know? Well now you do. And if you listen to any of his songs listed below, you'll agree his crown is well deserved, and well earned.
These Arms of Mine
Pain in My Heart
Come to Me
Mr. Pitiful
Respect
I've Been Loving You Too Long
Try a Little Tenderness
Fa-Fa-Fa-Fa-Fa (Sad Song)
(I Can't Get No) Satisfaction
I Can't Turn You Loose
Ole Man Trouble
Hard to Handle
My Lover's Prayer
This is only a very small portion of his work, of course, but a great sampling, I think, that shows why he was lauded by bands like The Beatles and The Rolling Stones. And why music legends like Bob Dylan wanted him to record some of music. And why Rolling Stone Magazine listed him in the top 100 singers who ever lived.
And he only lived to 26.
Yet, for the millions of fans who still miss him, the sole comfort is his Soul will live forever.
Long Live The King!
For more on Otis and The Stax Record Label go to: Home – Stax Museum