A SECOND CHANCE CD REVIEW: THE PERSUADERS and THEIR ALBUM – MADE TO BE LOVED (Richard Poindexter, Alexander Brown, David Turner, Tony Showtime Riley), RIP: Alex Brown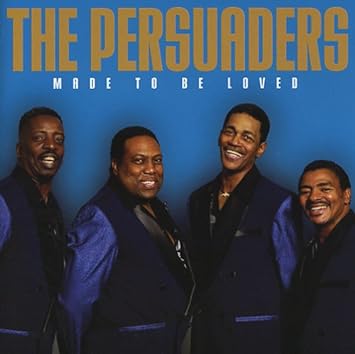 INTRO: I'd like to take this opportunity to re-introduce Soul-Patrollers, near and far, around the corner and around the world to LEGENDARY SOUL/R&B ARTISTS THE PERSUADERS. They have just released a new studio CD called "MADE TO BE LOVED" and we wanted to help them to launch the CD here on the Internet. My hope is that YOU will be interested enough in this outstanding release that you will give this outstanding album a SECOND CHANCE. Listen to it via YouTube while you read this web page and let me know what cha think?
The Persuaders have been members of Soul-Patrol for quite a while now and I was to meet with them in Queens, NY. They had arranged for us to meet at a community center, in one of the offices there. We concluded our meeting and were on our way out the door to go and grab some lunch. As we walked though the building we went by a gymnasium where a youth basketball game was about to beigin and we stuck our heads through the door.
Turned out that the Persuaders knew the organizers of the basketball league and they offered to sing a song before the game was to start. The Persuaders waked over to the scorer's table, where the PA System that was to be used for the game was set up, huddled around the single microphone and sang a rousing ACCAPELLA version of "Thin Line Between Love and Hate". The whole gymnasium of about 150 people EXPLODED with wild applause. Keep in mind that besides myself and the Persuaders there were probably only about 10 people in the gym who were over the age of 30. Nevertheless, those young people knew the lyrics to "Thin Line Between Love and Hate". That my friends says something about power of the song and about the strength of the men who are the singers… –Bob Davis (earthjuice@prodigy.net)
For me writing CD reviews is a passion and as we all know sometimes where there is passion there can also be pain. Sometimes a legendary artist releases a CD of new music the process can be quite painful because the new music simply "doesn't measure up". And it becomes painful because quite naturally I am rooting for the legendary artist to "bust a knutt", but instead they end up "shooting blanks" (as happened several times during 2005.)
In this case, that was far from the case and I am pleased to tell yall about a BRAND NEW 2006 release to kick off the New Year. This new release, called "Made to Be Loved" by the legendary 1970's group the Persuaders is going to end up getting more than a few people pregnant (and I mean that quite literally..lol)
There are 15 songs on this album and there are "no blanks shot here. The Persuaders are coming at us "locked and loaded" right from the very first song entitled "A Woman Was Made to Be Loved", which is reminiscent of a Teddy P. kinda groove that reaches out and grabs you right from the start. The song is a great tribute to the Black woman and deserves to be mentioned with the best there have been from the past and sets the overall tone for the entire album. This is a CD to be played late at night, it's a serious "foreplay" kind of album that's going to lead to..(Well I don't want to get too graphic here..lol).
This album contains two songs that are likely to become instant "Black American Music Standards". Look for the song "Mama" to be played on Black radio stations every Mother's Day and for the "Wedding Song" to become a song that finds a permanent home in the stack of every DJ who has to play wedding gigs.
The CD "Made to Be Loved" also contains 3 "cover songs"; You're the Best Thing" (Gladys Knight and the Pips), "House is Not a Home" (Lufa) and the IMORTAL "Hypnotized". The original version the song "Hypnotized" (by Linda Jones) was voted as the #1 slow jam of all time a few years ago in a survey of Soul-Patrollers. It's a great example of "Black American Standard Music" and has been covered by others in the past (Bloodstone, Matte'). What's ironic about its appearance here is that "Hypnotized" was written by Mr. Richard Poindexter, a member of the Persuaders and the writer of all of the original songs on the album.
Back in 1973 my favorite song by the Persuaders "Bad Bold And Beautiful Girl" rose to #24 on the R&B charts, but more importantly it played a key role in my adolescent upbringing, because it was one of those type of songs that when played at "blue light basement parties" as it ended someone would shout out from the teenaged crowd: "Run that mf back again". Brothas if you play this album for your lady, she will be saying the same. And when she does, just make sure that YOU aren't "shooting any blanks".
And speaking of "original songs", my personal favorite on this album is "She's Mine". This is one of those kinds of songs that "if all was perfect in this world", would probably be a hit song on the R&B charts and also cross over to the Pop charts. However we all know that since "all is not right in this world" this album is going to need the help of music lovers around the world in order for it to make anyone's damn chart. This is an INDEPENDENTLY produced album and as such we as music fans are going to have to take on the responsibility ourselves. That means we have to… BUY THE ALBUM ONLINE DIRECTLY FROM THE PERSUADERS
I am told by "the experts" that the average person buys about 5 CD's per year. What I am suggesting here is that you should personally commit to making this album one of those five that you purchase.
The album ends on a hopeful note with a song called "(It's Gonna Take) All the People", which is a call to action on an individual basis to help make this world a better place. Let me suggest that helping to make the world a better place can start with spreading the joy of the music contained in this CD and turning other people on to it. So therefore, I am not only suggesting that you buy this CD, but also suggest that you buy TWO COPIES and give one to a friend…
Track Listing: Made to Be Loved
A Woman Was Made To Be Loved
Never Stop Loving You
Don't Think I Won't Leave
What About You
All Up In Your Love
Mama
As One
The Wedding Song (Also Featuring Maurice "The Voice" Watts)
You're The Best Thing
This Time Next Year
She's Mine
I Don't Think So
A House Is Not a Home
Hypnotized
(It's Gonna Take) All the People
Alex Brown of the Persuaders 1950 – 2007 ("One of My Most Unforgettable Characters")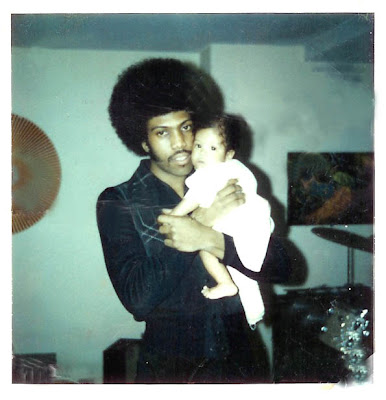 (Written in 2007, I came across it and just wanted to share it on Facebook, for those of you who didn't know Alex. BTW Alex is second from the left in the picture.)
And today I just wanted to put down a few words on paper about him. Since you are unlikely to read much detail about Alex elsewhere, please forgive me in advance for the length of my words…
————————-
Is anyone here old enough to remember a magazine called "Readers Digest"? Is anyone out there willing to admit that they know anything about a magazine called "Readers Digest"?
Well for those of you who are either too young or who are unwilling to admit that you ever read the "Readers Digest", it was a pocket-sized collection of both fiction and nonfiction writing. There usually weren't many pictures, it was just text, written by a wide array of authors, famous & not famous all presented under the umbrella called "Readers Digest".
Basically, it was the same as a really good blog site, except that the "Readers Digest" was portable because it was small enough to fit into your pocket. And although you don't hear about it much anymore, the Audit Bureau of Circulation says Reader's Digest is the best-selling consumer magazine in the United States
I used to read the "Readers Digest" when I was a kid and one of the regular features of the "Readers Digest" was a section called "My most unforgettable characters". This section usually featured an article written by someone who wasn't famous bout another person who wasn't famous. I always found these articles to be fascinating because they were demonstrations that it is really average people, doing average things under extraordinary circumstances that many times can not only inspire but also create greatness among those that they touch.
————————
If you see the name "Alex Brown of the Persuaders" and you are a fan of Black music, you might think that he was some kinda of "entertainment big shot." Well you would be wrong and Alex himself would be the first person to tell you so. However, if you were to see the name "Alex Brown" and think to yourself "regular brotha", then you would be right on the mark.
Alex Brown was just an average guy.
Nothing spectacular about him whatsoever, in fact he would be embarrassed about the fact I am even writing this.
He was an average person, caught up in extraordinary circumstances, who managed to behave in exactly the manner that all of our mothers taught us to behave. His ability to do exactly that is what makes him an inspiration to me. Because at the end of the day all people are going to remember about you is how you treated other people.
And Alex Brown will be remembered for just that, by the people who were blessed to have been touched by him.
Much like Jimmy Carter was exactly the kind of President that we all say we want, but usually never elect. Alex Brown was exactly the type of celebrity we all envision that our favorite artists are in "real life."
Take the title "Member of the Persuaders" away from Alex Brown and he becomes exactly the type of person we all say that we want our best friend, next door neighbor, brother-in-law, etc to be.
In other words, Alex Brown was exactly the type of person that we all aspire to become, and usually fall short of. And Alex Brown was an inspirational figure for me.
How ironic for me that Alex Brown passed away during the time of my preparations for the 2007 Soul-Patrol Convention. Because it was during the time of my preparation for the 2003 Soul-Patrol Convention, that I first met Alex Brown. In fact, it was the night before the 2003 Soul-Patrol Convention, that I first met Alex Brown.
My telephone rang and the voice on the other end said:
This is Alex Brown of the Persuaders and I'm trying to reach Bob Davis….
During that phone conversation, Alex asked me if I would be interested in having the Persuaders attend and perform at the 2003 Soul-Patrol Convention. Naturally I knew who the Persuaders were, as I had been a fan of their music going back to my teenaged days, so the answer to the question was really a no brainier for me. However, that telephone conversation ended up lasting well over an hour. That's because Alex felt that it was important for me to understand several things:
1. That he understood what Soul-Patrol and the Soul-Patrol Convention were about and that he was anxious for the Persuaders to become involved because he thought that the mission, we were on was an important thing for Black music & for Black people.
2. That I understood the history of the Persuaders & the history of it's members
In other words, Alex wanted me to understand that he understood what type of person I was.
The next day at the Soul-Patrol Convention, Alex and the rest of the group showed up in their street clothes, found me and introduced themselves. They sat down as we were in the midst of an afternoon of panel discussions on Black music & culture. Alex became an immediate participant and became involved in each conversation from the audience. He spoke eloquently and challenged both the panelists to become personally involved in the issues being discussed, otherwise all they were doing was generating "hot air." Each time he did this, he also provided concrete examples. For example, during the Independent Artist forum he reminded the audience that "Most Classic Soul Artists are Indy Artists" and offered the chance for any talented Indy artist to do shows with the Persuaders. Of course, I was observing Alex during these proceedings and was impressed both with his approach and passion as he interacted with people. Later during the evening program (Black Music Cabaret) the Persuaders did a 20-minute live performance that turned the house out. After the performance, Alex came up to me and said that he really appreciated the opportunity to participate, he liked the people that he met at the Soul-Patrol Convention and that if there was ever anything he could do to assist me in any way that I should call upon him.
Those were words that I was to hear out of the mouth of Alex Brown in every single encounter that I had with him, literally until the day he died.
However, it wasn't just me.
I observed Alex Brown say and do the same kinds of things to many other people over the past 4 years that I have known him.
For example, one Sunday morning in 2003 I found myself in NYC and I was to meet with the Persuaders to discuss various internet deployment strategies that they had in mind for their upcoming album. The meeting was held at a neighborhood community center in Jamaica, Queens at 11am. We held our meeting and then decided to go and grab some lunch. On our way out we noticed that there was a recreational league basketball game about to start, so we took a detour into the gymnasium to see what was happening. We stood there for a few minutes watching the young players (8-11 years old's) warming up prior to the game. Alex walked over to the scorers table and talked to the folks in charge of the game. He came back a few moments later and said "fellas get ready to put on a show". And that's just what they did. They had their tracks with them and did the song "Thin Line between Love and Hate" for a crowd of about 100, 8-11 years old's & their parents. The kids went nuts, the parents went nuts and I came to the conclusion that the Persuaders were a totally different breed of entertainer. I also came to the conclusion that Alex Brown was a totally different kind of a "group leader."
Alex said: "We need to expose our music to younger people any chance that we get, because if we don't, how will they be able to carry it forward and what better place to do it than in a community center in Jamaica, Queens…"
As it turned out the Persuaders "upcoming album" was never released. I couldn't really understand why, because it was actually pretty good, and I had in my initial assessment told the Persuaders that "it was as good as a Temptations album." Nevertheless, the group wasn't satisfied and thought that it needed to be "re-tooled". So that's what they spent the next 2.5 years doing. Over the course of that time, Alex Brown and I became very good friends. I would see Alex Brown in many different situations in NYC/NJ. Backstage at concerts, at small night clubs, big dance clubs and in the backyards & living rooms of "regular folk", I would see Alex Brown. Alex Brown wasn't terribly "computer literate", but he was also a member of the "Daily Soul-Patrol Digest" a place on the internet where about "700 of my closest friends" engage in intense banter about the past, present & future of Black music/culture. Now Alex didn't really consider himself to be "computer literate", but he was a man who considered himself to be a "thinker/activist." So his form of participation was to absorb the information and then call me with his perspectives on these topics. Our weekly telephone conversations were often just as intense the issues being discussed online.
In the winter of 2006, the Persuaders album that was originally supposed to be released in the summer of 2003 was finally "re-tooled" and ready to be released. It's new title was "Made To Be Loved". As it turned out they were right in "re-tooling" the album. The album "Made To Be Loved" is a magnificent piece of artistry, that is actually far better than anything that the Temptations have released in recent memory. At the end of 2006 I announced that the album "Made To Be Loved" was indeed named as one of Soul-Patrol.com's "Best of 2006", I also announced that all of the "Best of 2006" winners would be invited to the 2007 Soul-Patrol Convention to receive their awards. Alex called me up within a few hours of the announcement to thank Soul-Patrol.com and to let me know that the Persuaders would attend and perform.
Sometime in March 2007 Alex called me up:
Alex: "Bob, if there is anything that the Persuaders can do to help promote the Soul-Patrol Convention, let me know"
Bob Davis: "Well all I can think of is for you to forward the announcements we will be making and if there are any interview possibilities with the media, I will make you aware of them"
Alex: "I have a better idea, the Persuaders will do a free show for Soul-Patrol in either NYC or Philadelphia, which you can use to promote the Convention, and we won't charge you a dime…"
Thus, was born the show that is scheduled to take place this Saturday night in Brooklyn at Frank's Lounge.
As you can see, that show was the idea of ALEX BROWN.
Yesterday, Richard Poindexter of the Persuaders and the author of the song "Thin Line between Love and Hate" contacted me and let me know that the Persuaders were still planning to perform at that show.
So all is as it was, except for one thing.
The objective of that show is now different.
The objective is now to pay tribute to "One of My Most Unforgettable Characters". MR. ALEX BROWN
Oh and there is one final footnote:
One of the artists who will be performing at the 2006 Soul-Patrol Convention is a young group out of Cleveland called "Deep3". Deep3 is a group of young me from Cleveland that does both Hip Hop & Doo Wop/Classic Soul. As it happens, they will be in NYC this weekend as a part of a National TV appearance. They called me and asked if there was anything happening in NYC where they could perform live in front of an audience.
I told them that we had an event this Saturday and I told them about the death of Alex Brown. I told them that I would put them on stage during the event, but they ha to do one thing for me.
They have to include a Persuaders song in their set.
I think that this Saturday night we are going to have a great night at Frank's Lounge, although it will all be accomplished with a tear in my eye. And of course, we are going to certainly celebrate the life of Alex Brown at the 2007 Soul-Patrol Convention in Philadelphia, we will make certain that the thousands of people in attendance learn all about the history of the Persuaders.
But more importantly I think that Alex Brown is going to be looking down at us and he will be smiling.
He's "One of My Most Unforgettable Characters".
And I miss him terribly already…
–Bob Davis
(Alex Brown – Courtesy of the Persuaders)
LISTEN TO THE PERSUADERS NEW CD @ Soul-Patrol.Net Radio: MADE TO BE LOVED – A Woman Was Made To Be Loved, Never Stop Loving You, Don't Think I Won't Leave, Mama, The Wedding Song, She's Mine, Hypnotized
LISTEN TO THE PERSUADERS NEW CD @ Soul-Patrol.Net Radio: MADE TO BE LOVED – A Woman Was Made To Be Loved, Never Stop Loving You, Don't Think I Won't Leave, Mama, The Wedding Song, She's Mine, Hypnotized
Persuaders Upcoming Appearences: Brooklyn: Soul-Patrol Pre Convention Concert & Tribute To the Late Alex Brown: Persuaders LIVE w/Marcel & the Truth + Special Appearence by Deep3 @ Frank's Place on Saturday May 5th 8pm – midnight (Showtime 9:30)
Join us for a very special Pre-Soul-Patrol Convention Event in Brooklyn featuring longtime Soul-Patrollers, THE PERSUADERS ("Thin Line Between Love & Hate", "Bad, Bold & Beautiful Girl") The Persuaders will be on hand starting at 8pm to "meet & greet" with the fans and will autograph copies of their award winning NEW album "Made To Be Loved". They will take the stage at Frank's at 9:30 and will be followed by the outstanding Nu Soul group Marcel & the Truth. The show will be hosted by WHCR's Maurice Watts and is co-sponsored by NouveauSoundz and Rhythmflow.net
And of course I will be in the house, with some Soul-Patrol givaways. So come early, stay late and hang out with us as Soul-Patrol parties in my "hometown", Brooklyn, NY!!!
Soul-Patrol.com wants to send out it's prayers to the family of our late brotha Alex Brown of the Persuaders, who passed away this weekend. If you would like to do the same, please visit the guest book at the official Persuaders website at: http://www.thepersuadersonline.com
–Bob Davis
Call (718) 625-9339 for more information
LISTEN TO THE PERSUADERS NEW CD @ Soul-Patrol.Net Radio: MADE TO BE LOVED – A Woman Was Made To Be Loved, Never Stop Loving You, Don't Think I Won't Leave, Mama, The Wedding Song, She's Mine, Hypnotized
If you have a news item, update, review, commentary, etc that you would like to submit to the Soul-Patrol Newsletter, please send them via email for consideration to:
Hopefully you enjoyed this edition of the Soul-Patrol Newsletter.
We will be back in about two weeks with the next edition, with any email alerts for local events, Soul-Patrol website updates/chat sessions or breaking news in between, as required.
If you have any comments, questions, etc feel free to drop me an email and let me know what's on your mind.
Bob Davis
Soul-Patrol Email Blast/Sponsorship Oppurtunities:
If you or your organization is has a need to reach Soul-Patrol Newsletter readers (Soul, Funk, Jazz, Blues, Rock n Roll fans) on a worldwide basis, then you may be interested in talking with us about doing a targeted email blast. They are inexpensive and highly effective for announcing a new CD, concerts, website launches, new products, new or existing businesses, etc.
We also have sponsorship oppurtunities available for Soul-Patrol's Website, Soul-Patrol's Daily Interactive Mailing List and the Soul-Patrol's Newsletter.
Contact us for the current rate schedules viaemail.
Bob Davis – Soul-Patrol
798 Woodlane Rd
Suite 10264
Mount Holly, NJ 08060
609-351-0154
---
To Subscribe To The Soul-Patrol Newsletter: