Coming 11/17 at 8pm est to Soul-Patrol Spotlight Guest Author – Schuyler C Traughber Power 101 (The Harvard Report, Soul Music, and The American Dream Paperback)
We are going to take a deep dive into some music and cultural history that I have gotten many questions about and been unable to answer. …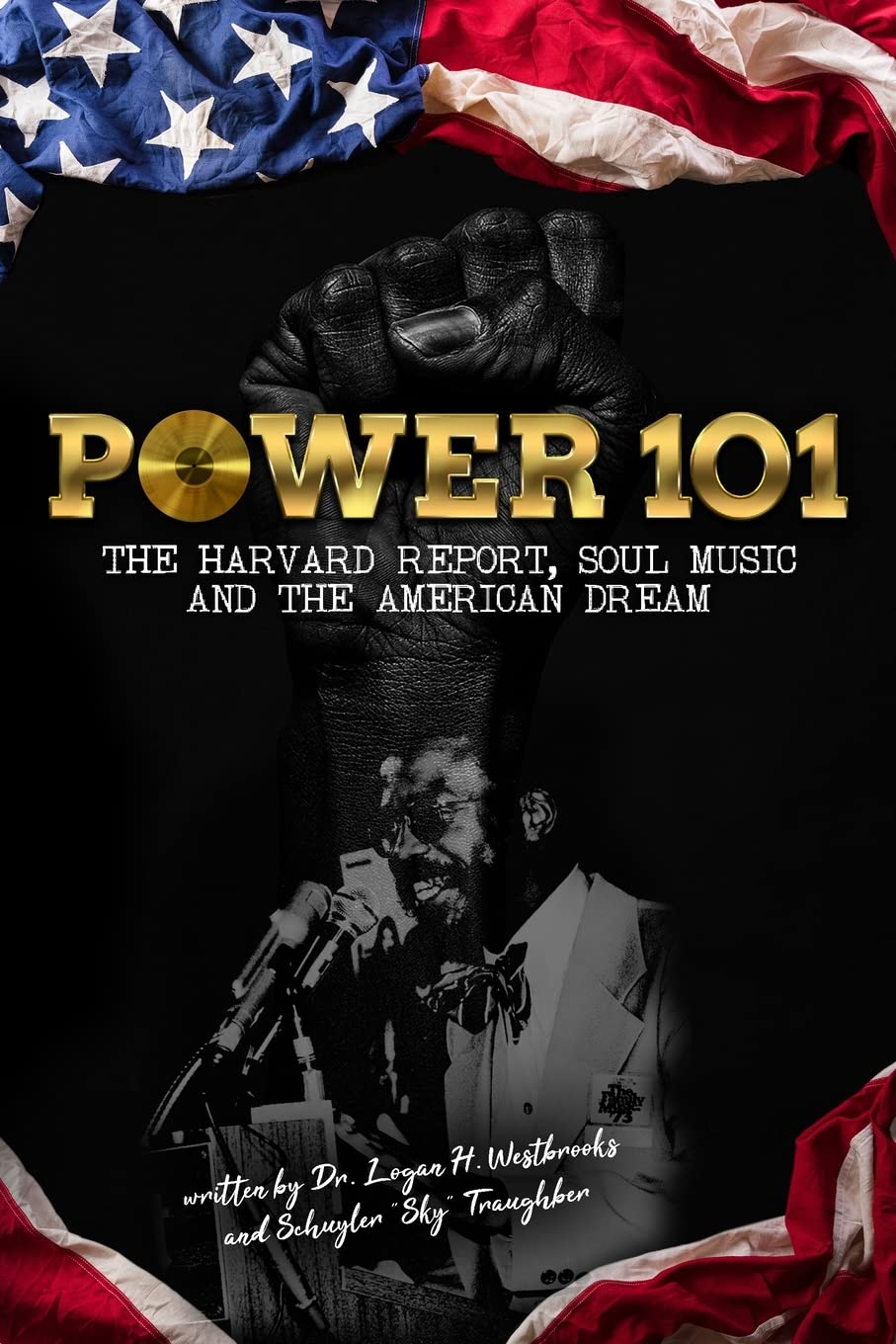 We are going to take a deep dive into some music and cultural history that I have gotten many questions about and been unable to answer. Now we will have a guest, who not only was there, but has actually documented all of this for us Mr. Schuyler Traughber. You are welcome to join in as an audience member and ask your questions during the session or just listen as Schuyler Traughber takes us thru the history of what was a truly fascinating period in Black music history.
Register for the session at the following link:
http://soul-patrol.com/webinars/soul-patrol-spotlight-power-101-with-schuyler-traughber/?wspage=register
In 1972 CBS Records commissioned Harvard Business School and CBS Black Music Marketing Director, Logan Westbrooks, to develop and for CBS to implement, a "Study of the Soul Music Environment." It was intended to be a simple, productive "blueprint" for Soul music. The result was CBS Records receiving decades of praise for its contributions to an era of strong music, along with employment in positions previously denied to Blacks in the music industry…all the way to astonishing charges of corporate collusion, racism, payoffs, and greed for the enrichment of White corporate America at the expense of powerful, Black-owned, self-distributed record labels like Stax and Motown.
Dr. Westbrooks and next-generation Schuyler "Sky" Traughber, who worked at Stax, Motown and CBS Records, take us on an historical music business roller coaster ride of personal and public domain stories. It covers decades of controversial revelations of how "The Harvard Report" may or may not have lived up to its reputation of being both Dr. Jekyll and Mr. Hyde-the Savior and the Demon-of what Black Music became during this tumultuous period culminating in the uncertain state of Black Music today. Questions…did CBS Records set the wheels in motion for the demise of smaller Black-owned record labels? Or was it an inevitability? POWER 101 offers answers and food for thought.
Register for the session at the following link:
http://soul-patrol.com/webinars/soul-patrol-spotlight-power-101-with-schuyler-traughber/?wspage=register
POWER 101
The Harvard Report, Soul Music and the American Dream
PART 1 Early Influences
What is Black
The Dream
The Power
PART 2 Bridging the Gap in the 1970's
2A
The Mission
The Power Begins with the Music
The Report
2b
A Staff that Delivers
CBS and the Lure
Philly International, Stax and Ivictus
2 c
Clive Leaves
The Fallout
Africa LeBarron, Vernon and Paris
Disco and Everyone Ducks
PART 3 Late 70's – 90's
Back Home
CBS Gets a Thrill
Reaganomics, Diversity and Consolidate
POWER 101
Register for the session at the following link:
http://soul-patrol.com/webinars/soul-patrol-spotlight-power-101-with-schuyler-traughber/?wspage=register
Soul-Patrol Spotlight "Power 101" Video Preview