Quick Note on the passing of Seymour Stein
I met Seymour Stein on more than one occasion.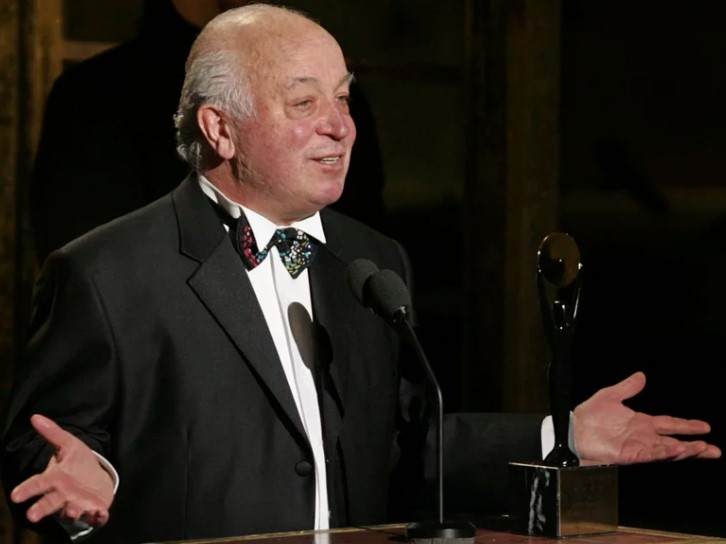 NEW YORK — Seymour Stein, the brash, prescient and highly successful founder of Sire Records who helped launched the careers of Madonna, Talking Heads and many others, died Sunday at age 80.
Stein, who helped found the Rock and Roll Hall of Fame Foundation and was himself inducted into the Rock Hall in 2005, died of cancer in Los Angeles, according to a statement by his family.
Born in 1942, Stein was a New York City native who as a teenager worked summers at Cincinnati-based King Records, James Brown's label, and by his mid-20s had co-founded Sire Productions, soon to become Sire Records….(more from NPR)
I met Seymour Stein on more than one occasion. The first time I met him of course was at the RRHOF Inductions, in the years leading up to the induction of the MIGHTY DELLS. Of course, I had heard of him, because of Sire Records, Talking Heads, Madonna, etc.
However, I was shocked when he came up to me and introduced himself. He said to me "I just wanted to meet the guy who is causing so much of a stink around the Dells and shake his hand. Of course, they belong in the RRHOF, problem is that too many of these "rock n' roll experts" around here know very little about the people, the songs, labels, the DJ's, etc who actually started "rock n' roll." You keep pushing and the Dells will eventually get in, simply because it's the right thing."
Over the succeeding years, in my conversations with him, I would come to learn that he had actually known and worked with/for the people (Ahmet, Jerry Wexler, the Chess Bros, Syd Nathan, etc) who really pioneered, not only rock n' roll, & r&b, but also country.
If you are interested in the history of this stuff, and how some of these "dots are connected together," his career is well worth reading about!
I feel quite fortunate to have met him. He certainly changed around some of my preconceived notions about the history/evolution of the music. (BD)