Regurgitated Music
For the most part, Black music has never really been properly understood from the vantage point of the musicians who forged it; nor expressed in mainstream from the Black people who embrace it. nor told in mainstream by the Black folks who embrace it.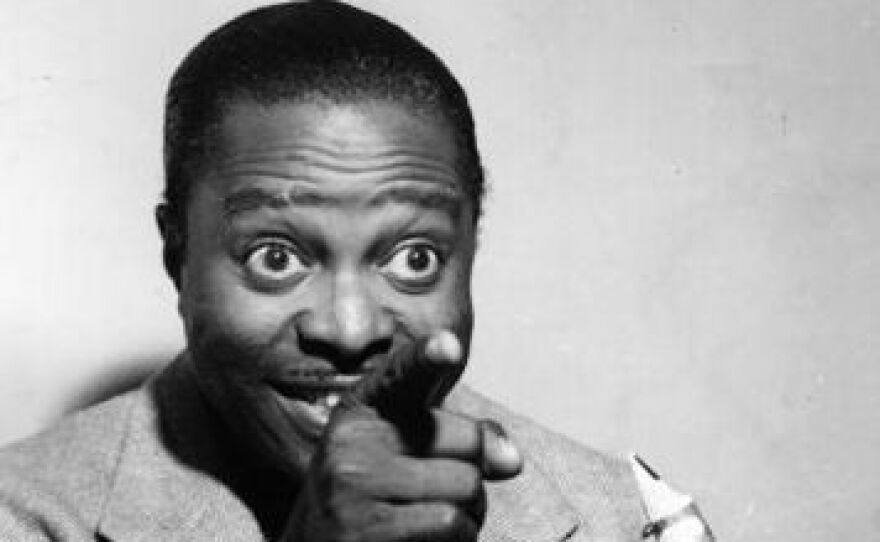 Not that we're hating or anything, but when one group of people brings a group of people over from another country, to use as free labor in the New World—the tendency is to overlook those people for their ingenuity and only view them for their exploitative value. Black music or "Race Music" as it was called by mainstream American society before the mid-sixties, had a hard time getting a proper narrative. For the most part, Black music has never really been properly understood from the vantage point of the musicians who forged it.
Since the Emancipation Proclamation, Black musicians had to "hit the ground running," in order to be relevant or lucrative in American society; while mainstream society not only dictated what the sound would be called, referenced as (Race music, Jazz music, Rhythm and Blues, etc.) or viewed in the public eye.
For mainstream American society, it was "business as usual," however from the Black point of view—as Boy George once stated, "Everyday is like survival" [lyrics from Karma Chameleon].
Punk Rock loyalists can criticize all they want, concerning Skill-Era Hip-Hop's preponderance with money and power (as if being poor is noble); But in the words of Berry Gordy (as sung by the Beatle's John Lennon); "Your love give me such a thrill—but your love don't pay my bills. . . I need money."
So here from the desk of Soul Patrol, is the story, "told from the other side of the street."
Louis Jordan and his Tympany Five were the eclectic idols of their age. From the late 30s to the late 50s, this saxophonist was very, very popular. Jordan was featured on 17 popular labels. During these times, Louis was highly influential in an original way; in the development of not only Rhythm and Blues, but Rock & Roll; constituting or providing impetus as a basis for further development. The energetic, rhythmic surges in his music, accompanied by his witty lyrical mass-appeal, and stage presence made him cutting-edge; one of a handful of African Americans who actually had crossover mass appeal.
Louis Jordan was a teenage idol to none other than James Brown and Little Richard, who were now starting to assert their will across the United States. I saw several of Jordan's short black & white films made during these times, and they seem like the music videos we watched during the eighties! Jordan sparked the imagination of James and Richard; look what they provided for us during that era when Be-Bop, Doo Wop, Rock & Roll and Rhythm & Blues was still in their infancy.
Among Jordan's labels were Mercury Records, Aladdin Records, Acrobat Music, V-Disc and Decca Records. This was during the time when VeeJay Records was becoming a Black Mammoth with a versatility for several genres during the 50s and 60s, sporting crossover appeal like the Four Seasons, Little Richard, and the Beatles.
This was during a time when America is still experiencing segregation and Motown Records was still in training pants. People were still dancing to Jazz during that time, and very little non-Black publishers were giving our talent much credit; but Black music was changing the American music landscape. When Chess Records recorded "2120 South Michigan Avenue" and five other tunes for a Rolling Stones album, "Five by Five," on Decca Records, it seemed there was a British Invasion a brewing. RCA put out Elvis with Jerry Lee Lewis and Carl Perkins in response to this hot music lava rolling down the mountainside; but none of mainstream America was admitting it's point of origin.
In fact, acts like this are one of the major reasons why the roots and development of American music is so hard to trace.
Anyone who has watched the "British Invasion documentary" or the "TAMI Awards Show of 1964" are given no explanation as to why James Brown, Chuck Berry, Marvin Gaye, and the Supremes appear on that show's lineup, or why the Beatles are doing, "Please Mr. Postman," "Money (That's What I Want) [two Motown tunes] on their earliest albums.
America mainstream media suppressed that this new music going around was not really a "British Invasion," but a reintroduction of what was earlier considered Black music being brought back to the United States.
Once American society begins to open up and admit to these happenings, we can chronologically begin to fill in the blanks and provide a true guideline and understand the proper contributions to American music, its' origins and development.
Otherwise, the rest of the world may never understand i