Remembering Franco Harris
In his own way, the emergence of Franco Harris as a star in the NFL, struck a blow for integration. Even the most racist Pittsburgher was a member of "Franco's Italian Army"…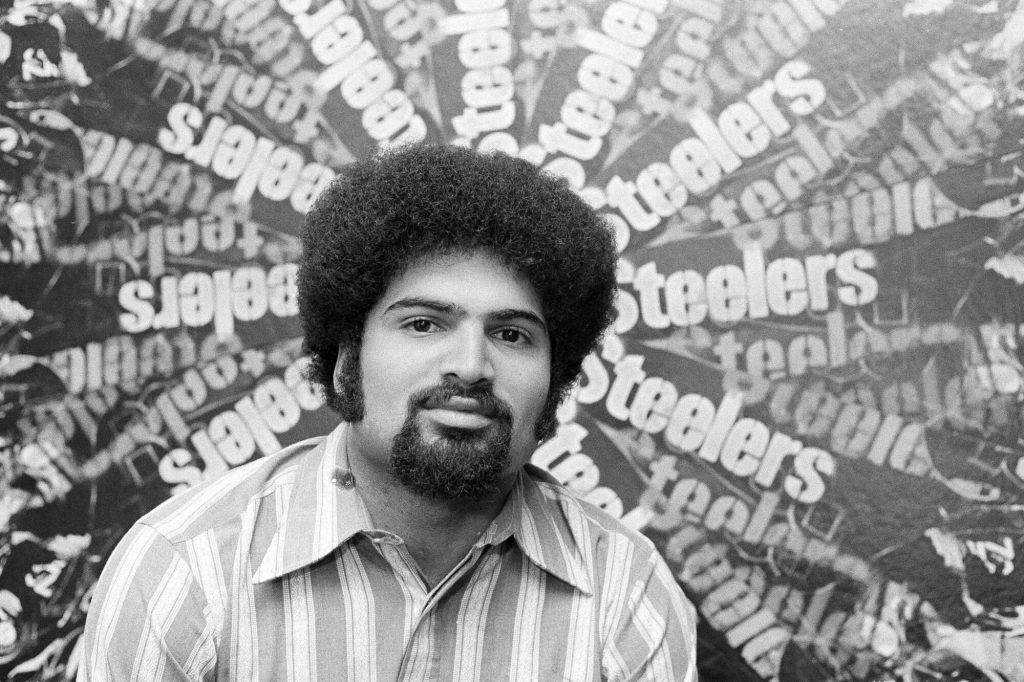 Editor's Note
As difficult as I find it to say anything positive about anyone who has even the smallest connection whatsoever with Penn State University (or "PU" as I like to call it,) Soul-Patrol has to give it up for Franco. His contribution is far more significant than anything he did on the football field. Read on…
From our friend Ken Knox of the Chairman of the Board…
RIP Franco Harris, One of the Greatest Players to play the game and a very nice gentleman. Chairmen Of The Board, shared a Float with him for the Macys Day Thanksgiving Parade 2012 in Pittsburgh, PA. He was the Grand Marshall and told us it was the coldest day he's ever seen…It was definitely brutal that day. Our condolences to his Family and Friends
For Such A Time As This….A Tribute to Franco Harris Written by our friend Tim Smith (On Behalf of Amachi Pittsburgh)
For such a time as this, God brought you to be.
You're known around the world, but God sent you to me.
Who am I? I am we and we are in-between.
We live where you stand,
Between the haves and the have-nots.
We often wonder why you stand in this place,
when there are so many other places that you could be.
We think it's because of what you see.
For such a time as this.
Often quiet and unassuming,
navigating systems of injustice that seem to rule the day.
You would change everything if you could.
But like a modern-day Robin Hood, you always seem to find a way.
Who are you anyway?
We know what people call you,
and we know how people see you.
We know what people remember you for,
and we know many think they want to be you.
But they only know what they've seen,
they don't understand that you stand in-between.
For such a time as this.
It's like you're on a mission to do all you can
To give food to the hungry and clothes to the naked, water to the thirsty,
And to show up in places where something special needs to happen.
For such a time as this, we are in-between, and we want you to know
That we see you, we appreciate you and we do not take your presence for granted
because we're convinced that
God has put you in the right place, at the right time
To do the right thing, the right way,
In front of the right people.
And on behalf of every grassroots non-profit organization
that works in-between,
Please know that we are thankful that
You were created for such a time as this.
From a few of Pittsburgh's Black Leaders