Remembering Tina Turner
The Ike & Tina Turner Revue laid the blueprint of how a live, rock n roll show should look, and more importantly, how it should sound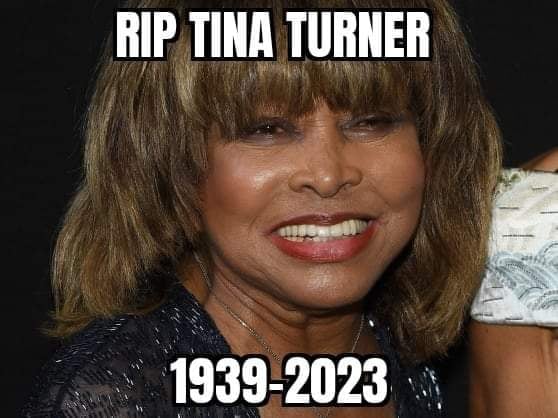 From the Black Rock Coalition
The Black Rock Coalition sends out its deepest condolences and heartfelt sympathies to the family, friends, and fans of Anna Mae Bullock, better known to the world as Tina Turner.
Tina's influence on the Black Rock Coalition – and to the world of rock n roll – cannot be, under any circumstances, understated. When you heard the deep in the bowels, gritty holler in 1960's 'A Fool In Love', she brought blues and R&B to the new level.
The Ike & Tina Turner Revue laid the blueprint of how a live, rock n roll show should look, and more importantly, how it should sound. It was sensual, sexy, raw, hitting you right between the eyes and square in the crotch, with Tina's voice at the eye of this musical hurricane.
It was during her stint with Ike & Tina that she recorded three of the most seminal songs in rock n roll history: 1966's 'River Deep Mountain High', which turned love and longing to operatic heights; 'Proud Mary', which starts with a spoken word intro that gives you chills ('You see, we never, ever, do ANYTHING nice and easy….we always do it nice…and rough') that segues a Saturday night meets Sunday morning cover that blows away the original; and the semi-autobiographical 'Nutbush City Limits', where Tina makes it plain over a proto DIY, near punk arrangement.
After the much publicized, well documented split from Ike – and 8 years in musical purgatory – Tina Turner defies racism, ageism, sexism and all other isms with 1984's multi-platinum Private Dancer, re-asserting herself as The Queen Of Rock n Roll. It was a title she would carry until her final days.
A musical force, a mother, best selling author, and all around badass, Tina Turner laid the groundwork for which many of peers – past, present and future – are walking on.
Rest easy Queen…