RIP Al Rosenstein – Mob Lawyer
Rosenstein said somberly, "act like you've got the gun!! All Platinum, Chess Records, Cutout dealers, Dan Nooger, Donnie Elbert, Little Milton, Pillow Talk, Rapper's Delight, Ray Goodman and Brown,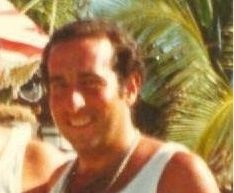 by Aaron Fuchs
These are a few of my favorite things: black music, the music business, music business law, and music business gangsterism. Al Rosenstein's career was at the intersection of all four. While our relationship faded over the years, I continued to stay in touch, if only to wish him a happy birthday on his Facebook page. This May, I did so, si did a dozen other "friends," until the unlucky thirteenth wrote "Al Rosenstein… RIP." That's how few knew. But that's how it goes when you're not defending a famous client heading to court, cameras snapping, like Gerald Schargel, but rather toiling in the less glamorous business affairs of music companies whose earnings, to one degree or another, flowed back to the mob.
Speaking of which I first met Rosenstein at Joe and Sylvia Robinson's precursor to Sugar Hill, All Platinum Records, around 1975. While the Robinsons made more history with their later Sugar Hill imprint, which rocked and changed the world with the first rap hit, "Rapper's Delight," it was their earlier incarnation, All Platinum, that was better positioned to become a great black music label in the tradition of Chess and Atlantic. Platinum was fueled by hits like Sylvia's "Pillow Talk" and Shirley's "Shame(3)" – spearheads of the company's contemporary mix of R&B and funky disco, but the Robinsons were smart enough to plow the bucks back into classic bread and butter black music genres like blues, jazz, and gospel, both newly produced and reissued.
It was the reissue component of the label that got me in the door, where I first met Rosenstein who was then house counsel. I got there as a part-timer, enlisted to help the very worthy biz veteran and reissue producer Dan Nooger, who was supervising a reissue program from the vaults of the iconic Chess Records catalog(Nooger was name checked as a rock critic in HBO s Vinyl). I had heard whispers that Joe had proclaimed the "possession is nine tenths of the law" theory of ownership of Chess after a Benelux subsidiary of Polygram-Polygram also distributed Platinum in Benelux-unwisely parked it there for caretaking. Whatever It was a fun assignment for me where the environs, Platinum's offices, were almost as much a trip through the looking glass as the moment you'd put a chess master tape up in Platinum's in house studio. You never knew who you'd see there. There was the Rev. Mancel Warrick heading up their gospel division, his high cheekbones and buck teeth offering clear paternity to his daughter Dionne. There was the falsetto crooner Donnie Elbert, part of Sylvia's oldish impulse to record more than a few of her contemporaries who were washed over by the disco tsunami. And, of course, there were the breadwinners, the Moments (later to become Ray Goodman and Brown), with I Found Love On A Two Way Street, among others, whose Al Goodman I once heard affectionately(?) refer to Rosenstein as "shorty shyster."
But while there were rhapsodic days with Dan listening to multiple consecutive takes of Paul Gayten whipping a Bobby Charles song into shape or being tickled by the endless loving chatter between Etta James and Harvey Fuqua before getting down to their duet singing, those who love working indie know there come times when you had to do stuff you didn't sign up for . And while Dan and I lovingly turned out these reissues with nothing but artistry on our minds, at one point it became clear we were not working for John Hammond or that we'd ever get a Grammy for any of our reissues. For us, that moment arrived when Joe decreed that these reissues were going to be created to be cutouts, sold direct from the pressing plant to cutout dealers. Dayam. Cutouts were a relatively legit if unglamorous feature of the biz. After a record had gone through its life cycle of being shipped, sold during its commercial prime, after which the unsold records were returned to the label when its commercial life was over. That was the point it became a cutout as one of its corners was then cut so it could generate additional income for the label to be sold cheaply and royalty-free to cutout dealers, Its cut corner ensured that it not be confused with a record required to receive full credit from the label to anyone who returned it. Cutout dealers were known in biz parlance as "undertakers" and were never considered the sexy part of the industry, but Morris Levy , with typical amoral brilliance, stripped the concept of whatever legitimacy it did have .The book "Stiffed" recounts how Levy extended the cutout concept to "hit" or " product, improperly mixing them in with the contents of shipments to cutout dealers, sometimes with the corners cut and sometimes not, a scam designed to "sweeten the pot". And since it included records that should have been royalty-bearing, it was good for the hustlers, bad for royalty recipients.
In the hands of the Robinsons, the cutout concept became even more degraded, side sidestepping the full-price phase of release altogether so that the profit margin of this sale was sliced even finer. Under their auspices, a title would be manufactured expressly to be a cutout, shipping directly from the pressing plant to the cutout dealer, earning a tiny profit via the difference between the cost of manufacturing (which didn't have to be paid for at least 60 days) and the payment received – COD – from the cutout dealers. A press smiling for these? Fugedaboudit!! Dan and I kissed goodbye our Grammy chances for Little Milton, the Moonglows, Sugar Boy Crawford, and J.B. Lenoir!
But even in the hustling world of indies where you knew you sometimes had to function between and outside the lines of your job description, Dan Nooger could not have imagined what was in store for him ;that he would have the injury of having his precious reissues manufactured as cutouts topped by the insult of contributing his flesh snd blood to the cause by being asked to ride shotgun ,like some gangster, on the drive from the pressing plant to the cutout dealer and to participate personally in the dumping of his work . And who should he draw as the getaway driver… but none other than Al Rosenstein. They were an odd couple. Nooger was a squishy, middle-class kid from Flushing, Queens, who was just treating this as a really bad day at the office, but Rosenstein had already worked for tough guys like Morris Levy and Dee Anthony; this wasn't his first rodeo. The book Stiffed reported how one cutout dealer, balking at the price he had to pay for an insufficiently sweetened mix that Levy and others had diluted, received for his displeasure a face full of broken bones .As the odd couple pulled up to the cutout dealer, Dan found out just how real things were getting. As he sat by the shotgun side of the car,
Rosenstein got out of the driver's side and, just before he went in to do his business, he turned to Dan and uttered the words that did more to Dan's bowels than any serving of Ex-Lax could possibly have. "Dan," Rosenstein said somberly, "act like you've got the gun!!