RIP Betty Davis
RIP – Betty Davis, a multi-talented music influencer, pioneer rock star, singer, songwriter, arranger, model, and fashion icon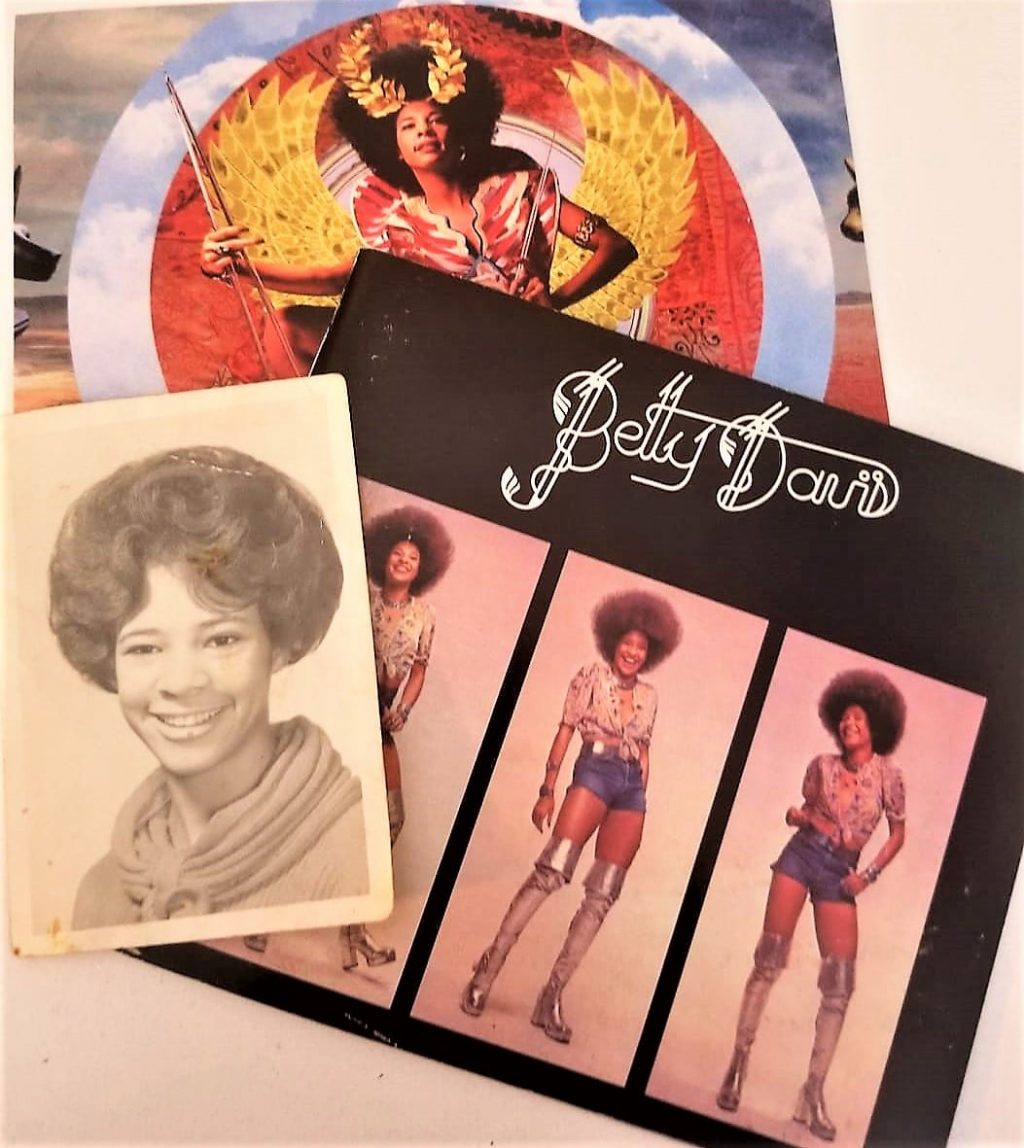 Betty Grey Mabry Davis
July 26, 1945-February 9, 2022

It is with great sadness that I share the news of the passing of Betty Davis, a multi-talented music influencer, pioneer rock star, singer, songwriter, arranger, model, and fashion icon. Most of all Betty was a friend, Aunt, niece, and beloved member of her community of Homestead, Pennsylvania, and of the worldwide community of friends and fans. At a time to be announced, we will pay tribute to her beautiful, bold, and brash, persona. Today we cherish her memory as the sweet, thoughtful, and reflective person she was…There's is no other.
Personal statement from a friend. I was blessed that Betty and I remained friends for 65 years. After her brief, impactful music career, mental health challenges forced her to return home to live with her mother. During that time many thought she was in hiding and did not want to be found. This is not true. Betty was receiving help to find a balance in her life while continuing to write music and oversee her music business. From our early teens to her passing we remained friends and I cared for her through the many stages of her physical and mental health. In the past few years, primarily with the release of the documentary "They Say I'm Different," Betty reconnected with friends from around the world and made new and loving friends who produced the film. Her physical health declined rapidly within a two-week period after being diagnosed with cancer. In her last days, she rested in lovely surroundings and passed away in the early morning of February 9, 2022. In the coming days, exciting 'official' social media sites will be launched to pay tribute and allow fans and admirers to share their Betty Davis stories.
–Connie Portis, friend.