RIP – Sarah Dash
Sarah & Laura Nyro, Sarah's Dolls.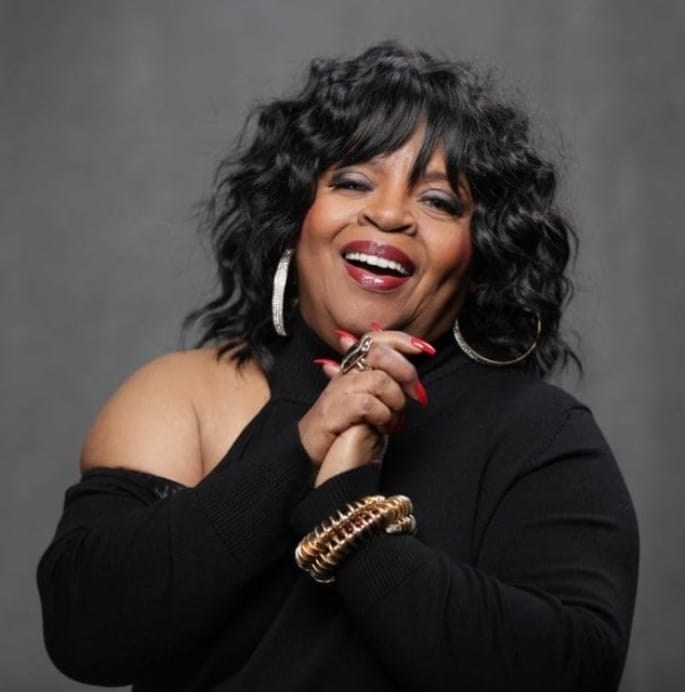 Sarah/Laura
During the early days of the Soul-Patrol website, I had written a piece on Laura Nyro. I had just seen a group called the Poetic Notion Choir who had done an entire concert of Laura Nyro songs. I loved the concert because I had been a huge fan of Laura Nyro.
Then I posted it on the site and sorta forgot about it. A couple of months later I got a phone call from Sarah Dash. Sarah told me; "Im so glad that you decided to write something about Laura, she was a special artist and a special person. You would have loved having a conversation with her about Music, Art, Politics, Growing Up in NYC, etc.
All of the while Sarah is talking, I'm thinking to myself; why is she talking about Laura Nyro to me. Then in a flash it hit me…….I said to myself "DUH," and remembered the album "Gonna Take a Miracle" (which incidentally I wore out in college) I said to Sarah; "Ill bet you got to know Lara Nyro pretty well while yall were making "Gonna Take a Miracle?" Sarah said; "Bob you know that most Black people simply don't get Laura Nyro, in fact her record label didn't want her to make a recording with LaBelle, but she fought for it and for that I will always treasure my friendship with Laura. Seeing your article made me smile from ear to ear, not only because you had written it, but because clearly you "get" Laura Nyro.

Of course over the years we did a great many things with Sarah, everything from concerts, to press conferences, co-hosting event and many more. However I'll never forget that phone call. I'll miss Sarah Dash!
–Bob Davis
Sarah's Dolls
Sarah called us her Dolls, her girls, I could write for days and it wouldn't sum up our friendship, familyship with our Sarah. Terry and I are in shock and devastated, we just couldn't bring ourselves to post yesterday. The great Sarah Dash our friend, Sistar, and in many ways another Mom. Sarah was as real as they come.
The most kind, witty, thoughtful funny, LOVING person you would ever know. What she delivered to the world will never be replaced. We were together Saturday until early morning Sunday never knowing when we hugged and said I love you within less then 24hrs she would get her wings. We had plans. Before getting dressed for Patti's show on Saturday, I said you better be ready cause Patti might call you up on stage. She said what do you think about this outfit? Lol We stayed back and waited for her return so we could go out and eat. How befitting for Sarah to do what she loved several hours before passing. God orchestrated it perfectly she and Patti singing together onstage to an audience who loved her. We would sit at Sarah's house and our thing was to eat fried chicken and open a bottle of red wine and we would holler at the stories she would tell us about back in the day on tour.
When my Mom passed Sarah came to the funeral on the train by herself, Sarah did not drive. She didn't show up with an entourage she came to be in full support of Terry and I and was there all the way through to do whatever was needed. We would talk until 4 and 5 in the morning about life. She would drop wisdom jewels on Terry and I that are priceless that we will carry for the rest of our lives. The photo at the table we took with my phone I would never in a million years would think it would be the last photo she and we would take together. When we left Sarah's hotel room to drive back to Philly she said no stay I will sleep in the chair we said Sarah stop we are fine we need to get back and you need to rest in that bed. She was so concerned she said call me when you get in the car and talked to us until we were parked and home. That's was our Sarah when she loved you she loved you to the fullest. A Class Act she was. Rest Easy our Sarah we love you so much, job well done.
–Helen Bruner