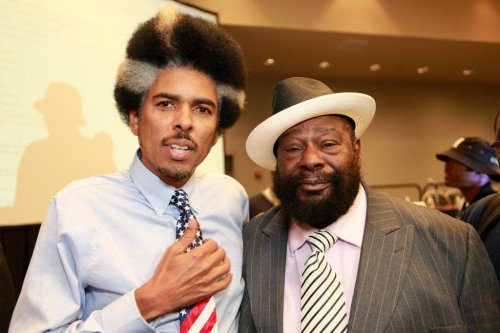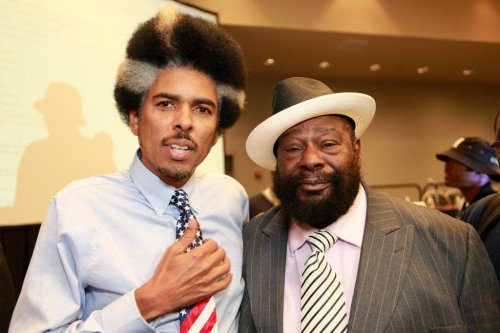 I was saddened earlier today when I learned of the passing of Shock G. Although I knew of him from Digital Underground, I never got to either meet or speak with Shock G. Yet because of the internet, his name will be forever linked with mine.
If you go to the following page on our friend Davey D's website: soul patrol | Hip-Hop and Politics (https://hiphopandpolitics.com/tag/soul-patrol/) you will find out why. Scroll down a bit (past the Teena Marie article) and you will see a commentary I published on the Soul-Patrol website, back in the 1990's called; "George Clinton and the Demise of Funk." This article provided a whole lot of material for Shock G to disagree with, so he responded back with his own article called: "Shock G's Open Letter Defending P-Funk."
I'll never forget the day it was published. I woke up that morning to about 20 emails (mostly from George Clinton sycophants) all basically saying the same thing. "Yo Bob Shock G from Digital Underground is basically calling you a piece of sh*t." Well he wasn't really doing that. What he had done was a well written (but very defensive) reply to my original commentary. To this day, I still get at least one email each year asking "what did I do to Shock G?"
Of course today, I went back and read both articles. Going back in time they both made me smile, if for no other reason that they are both good examples of just how much the Internet has changed. And more importantly, how much I have changed.
When the article first appeared, the people who wrote to me to make me aware of it's existence, fully expected me to fire back at Shock G & probably go back and forth with him. However after reading the article, I decided that getting into an online war with Shock G, wouldn't do any of us any good. So I simply didn't say anything. I decided that there was plenty of room in the universe for two opposing opinions, so I left it alone. He was not only entitled to his opinion, but he was also entitled to have his opinion stand on its own, without being "picked over," by me in public. Nothing he wrote changed my mind about what I said in the original article.
Re-reading it today, I can see what he wrote with greater clarity. Yes he does indeed try to pick my original article apart. But what he wrote is actually much more than that. It's really his "love letter" to George Clinton and as such it deserves to stand alone on its own.
As it happened P-Funk was doing a show a few weeks later in Philly.
Of course I went back stage and when I found George, I asked him if he had read the original article and if he was mad at me for writing it?
George said; "Bob I'll be mad at you the day you stop writing about me…"
(we both laughed)
BIG UP'S TO DAVEY D, FOR SAVING BOTH ARTICLES ON HIS SITE.
It made me feel badly that I never reached out to have a conversation with him.
And of course now, it's too late
Rest in Peace Brotha Shock G