Shuggie Otis, Inspiration Information/Wings Of Love, Lost and Found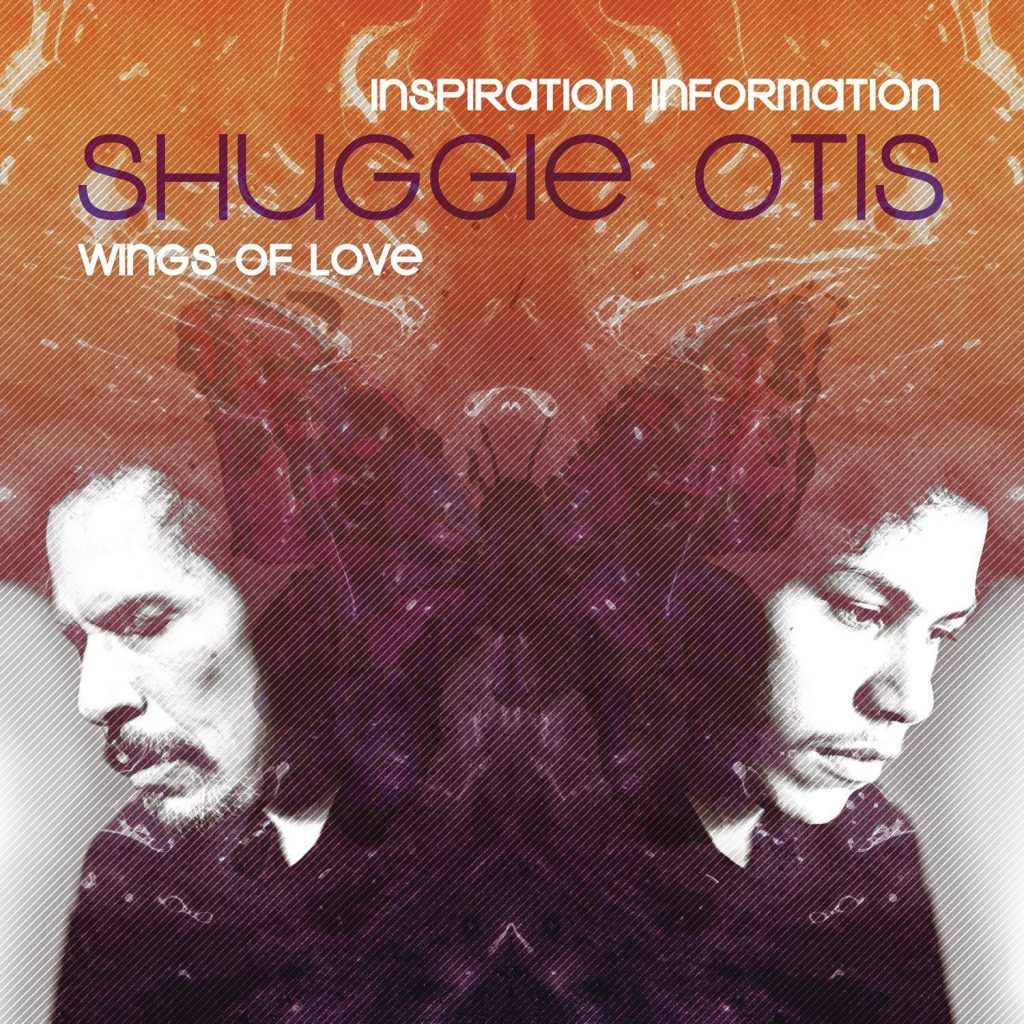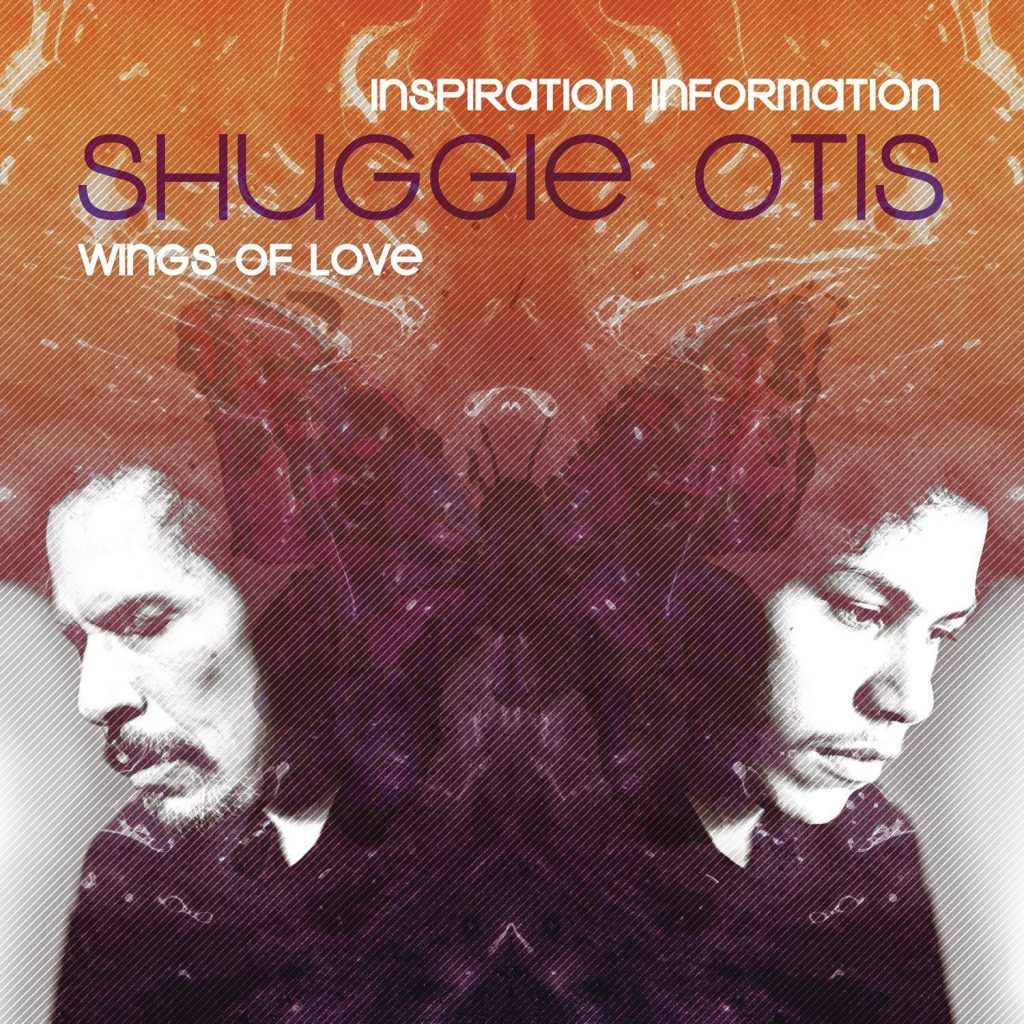 Quickie Album Review: Shuggie Otis "Inspiration Information/Wings Of Love"
Quickie Album Review: Shuggie Otis "Inspiration Information/Wings Of Love"

Funk/Soul/Blues/Jazz/Pop/Electronica/Peace & Love
This is a GREAT album. I have been waiting for this album to appear since the mid 1970's. It's the best album I have heard so far in 2013.
The original "Inspiration Information" has actually been a key influencing factor in my thought processes and behavior since I first listened to it in 1974. Since that time I have probably listened to it more than any other single album I have ever owned, with the possible exception of Miles Davis "On The Corner." To this day, people who know me well (including "Mrs. Earthjuice") are quite literally sick of me talking about "Inspiration Information." I consider it one of the defining pieces of pure artistry that I have ever encountered in my life and I return to it over and over again when I feel lost. It helps me to "re-calibrate," in almost a religious way. (how's that for obsessive behavior…..LOL)
And it's not because of the music itself.

It is also about the persona of Shuggie Otis himself, his artistic genius, his relative youth at the time and how his "lost potential" seems to be a metaphor for other "geniuses" that I knew growing up. I want for Shuggie Otis (and all of the other young geniuses, that I have known in my life) to live up to their potential to change the world for the better.
The album is an impressive 2 disc set:
Disc 1 – Contains the original 9 tracks from the "Inspiration Information," the "genreless acid drenched one man band album" which consists of all "genres" that have memorized me for the better part of the past 35 years and is literally the "Rosetta stone" for late 20th century Black music. It also contains 4 "bonus" tracks that apparently were considered for the original album, but didn't make the cut.
Disc 2 – Contains a collection of songs that Shuggie Otis recorded between the mid 1970's – 2000's that have never been released before.
Great liner notes, rare photos, & more
DISC 1 – INSPIRATION INFORMATION – BONUS TRACKS
I am not going to review the original "Inspiration Information." I have reviewed it many times and I don't want to repeat myself. If you have any interest whatsoever in the human condition of 20th century earthlings, IMHO you should own this album.
Here are some quickie reviews of the 4 bonus tracks:
10. "Miss Pretty" (Recorded in 1971)

Sounds like: Sounds like: Early 70's Pop/Funk – Sly Stoneesque
11. "Magic" (Recorded in 1971)

Sounds like: Sounds like: Early 70's Pop/Funk – Sly Stoneesque
12. "Things We Like To Do" (Recorded in 1977)

Sounds like: Sounds like: Late 60's Pop/Soul/Jazz – Chicago/Blood Sweat & Tearsesque (Sans Horns)
13. "Castle Top Jam" (Recorded in 1971)

Sounds like: Sounds like: Late 60's Acid drenched Blues/Funk/Rock – Sly Stone/Steve Miller Bandesque
DISC 2 – WINGS OF LOVE
This is what I have been waiting for all of these years. This is an album that is filled with GREAT music, never before heard. These songs have little if anything to do with the original "Inspiration Information" album. A half dozen or so of these songs ("Special," "Tryin' To Get Close To You," "Doin' What's Right," "Wings Of Love," "Don't You Run Away," "Fireball of Love," "Fawn," "Destination You!") would have been hit records, had they been released on major labels during the period when they were recorded. Listening to these songs today, make the original "Inspiration Information" seem like just what it was. An experimental album constructed by a "genius mad scientist," simply because he could. This collection of previously unheard songs sound like they come from someone who now has totally perfected the whole "one man band" thing, is ready to unleash all of that knowledge into the commercial marketplace. Why Shuggie was never given the opportunity to release these songs to the public, continues to be a mystery and open to lots of speculation. However I'm glad to finally be able to hear them today.
As you look at my quickie reviews of these songs below, pay close attention to the dates they were recorded and the music I am suggesting a similarity with. In many cases, Shuggie is actually "channeling" these artists long before we ever heard of them!! In other cases you can certainly hear who some of his influences were. If you like the artists that I am making the comparisons with, then you will also like "Wings of Love."
1. "Intro"

Sounds like: 4 second of 'audience sounds" from a live show

(a waste of space)
2. "Special" (Recorded in 1980)

Sounds like: Mid 80's Pop/Funk – Princesque
3. "Give Me Something Good" (Recorded in 1977)

Sounds like: Mid 90's – Early 2000's Neo Soul – D'Angeloesque
4. "Tryin' To Get Close To You" (Recorded in 1976)

Sounds like: Late 70's Pop/Funk – Brothers Johnsonesque
5. "Walkin' Down The Country" (Recorded in 1977)

Sounds like: 1960's Pop Ballad – Johnnie Mathisesque
6. "Doin' What's Right" (Recorded in 1975)

Sounds like: Mid 70's Social Message – MFSB/O'Jays/Gamble & Huffesque
7. "Wings Of Love" (Recorded in 1990)

Sounds like: Reflective Slow Jam – Rick James/Urban Rapsodyesque
8. Give Me A Chance (Recorded in 1987)

Mid 80's eMpTVyish Power Pop Ballad – Luther Vandross/Phil Collinseque
9. "Don't You Run Away" (Recorded in 1987)

Sounds like: Mid 90's – Early 2000's Neo Soul – D'Angeloesque
10. "Fireball of Love" (Recorded in 1977)

Sounds like: Mid 70's Stone Cold Monster Phunk – Billy Preston/Prince/Eddie Hazel/Johnny Guitar Watson/Graham Central Stationesque
11. "Fawn" (Recorded in 1977)

Sounds like: Monster Wett Dreamy 1970's Slow Jam – Delfonics/Stylistics/Blue Magic/Denise Williams/Laura Nyroesque
12. "If You'd Be Mine" (Recorded in 1987)

Sounds like: Mid 80's eMpTVyish Power Pop Ballad – Luther Vandross/Phil Collinseque
13. "Black Belt Sheriff" (Recorded in 2000)

Sounds like: Live Acoustic Blues/Folk Cut
14. "Destination You!" (Recorded in 1975)

Sounds like: Early 70's Pop/Funk – Sly Stoneesque
I have listened to this album 3 times, since it arrived in my mailbox and each time I discover more and more to like about it. So I'll leave it here for now, simply because I am positive that I will be writing about it again. It is by far the best album I have heard in 2013.
PS – If you would like to compare the "Wings of Love" album to a modern day artist, check out an artist named "SonnyBoy" His music is also "genreless," yet also encompasses all "genres" at the same time.
–Bob Davis

609-351-0154

earthjuice@prodigy.net

Co-Founder www.soul-patrol.com
Shuggie Otis Lost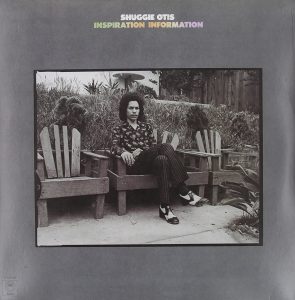 What would you say about an artist who sounds like:

Stevie Wonder, Geroge Benson, Sly Stone, Stevie Ray Vaughn, Mike Olefield, Grover Washington Jr Billy Preston, Funkadelic, Quincy Jones, Meters, Elton John and BB King ALL AT THE SAME TIME?
Well, let me tell you a little bit about him!

Normally I don't like to write about artists who are obscure, because i don't like to discuss music that people have never heard or are unlikely to ever hear, I mean…..what's the point?

But please indulge me this one time?

Many times since the creation of Urban Sounds, people have asked me who my favorite FUNK artist is and I have always refused to answer the question, today I'll answer that question!
Because I am about to tell you all about a truly GREAT FUNK artist!

Shuggie Otis put out two fantastic albums during the 1970's
· "Freedom Flight" – 1971

· "Inspiration Information" – 1974
When the album "Inspiration Information" came out in 1974, I became aware of it as a result of hearing the single "Inspiration Information" on radio station WAMO in Pittsburgh. I liked the catch/bouncy beat and the positive groove of the "Stevie Wonderish" song.. I immediately went out and purchased the album and took it back to my dormitory room to listen to it. This album completely BLEW me away as I listened to it in the "black light and incense filled room". This album is difficult to describe except to say that it sounded like a combination of ALL of the artists I mentioned earlier and then some.
You see, this music is impossible to place into a category it's:

Blues + Jazz+ Rock n Roll+Soul

All blended together, held together by a "glue" that turns out to be a message that sticks with me to this day! It' got both lyrics and a beat that can only make one think of good times and a positive future, filled with hope and free from despair. Needless to say, I listened to the album over and over again till I couldn't stay awake any longer.

The next day, I played this album for a few of my friends and they also had their minds BLOWN AWAY by it. Soon the album became a favorite among the crowd I hung around with at that time . See not only was the music GREAT, but everyone was totally amazed because not only did Shuggie Otis play EVERY instrument on the album, write EVERY song, but he also was just NINETEEN years old at the time!

In other words he was some kind of musical prodigy!
A few months later I saw the album "Freedom Flight" in the record store and picked up on it as well. This album was just as FUNKY as "Inspiration Information, but a bit less experimental. Ever hear the song "Strawberry Letter #23" – Brothers Johnson? That song was a remake of the original, written by Shuggie Otis, which appears on the album "Freedom Flight". Soon after I had purchased "Freedom Flight" , I listened to it (in that very same "black light and incense filled room"), that I had listened to "Inspiration Information". This music was certainly powerful and the messages contained were striking, just by looking at the album titles you can see what the message is.
Shuggie Otis abruptly "retired" from the music business a few years later at the age of 22 years old. I "lost" my copies of BOTH albums years ago. To this day whenever I go to a record store, the first thing that i do is go to the "O" section and look to see if either one of these two albums has ever been reissued on Compact Disc. Of course I have never found either one. Most likely Shuggie Otis music will probably NEVER be reissued on CD. He wasn't a big hitmaker and I don't suppose there is much of a demand for his stuff .
–Bob Davis: (1996)
2005 Update A lotta bad stuff has been happening lately around the corner and around the world. In fact, based on what we have been watching on TV for the past week it almost looks as though we have indeed reached "the last days in time".
Sometimes even I have to just tune it all out, because if I don't I will lose perspective. At times like these I reach for Shuggie Otis – Inspiration Information. It's one of my favorite albums of all time.
It's a document of lyrical and musical genius that still resonates in my mind 31 years after the first time that I heard it.
If I were a "black music expert" working for an entity like Rolling Stone Magazine I might say something like this about the album Shuggie Otis – Inspiration Information…
"It's the bridge between Sly and the Family Stone and Prince.."
But I'm not, nor will I ever be, so instead I'll simply talk about this album from my own perspective…
No matter what my mood or how bad things might seem to be at that particular moment this album never fails to make me smile. Perhaps it's just nostalgia? Or perhaps it's just the expression of pure joy that this music brings to me. It was in it's time one of the most cutting edge and experimental albums ever made. Back in 1974 it was kinda the "drugged out, ultimate freak out". Listening to it today 21 years later it's tame, hardly "cutting edge" at all. Today Inspiration Information almost sounds like it could be used as the soundtrack for a show on Nickelodeon or some other childrens programing, perhaps that's why it makes me feel good?
Sometimes when an artist seems to disappear before their time, it feels like they have missed an opportunity to make the impact that they could have made. Even worse is that it sometimes makes us feel as individuals that we have also missed out on something, we often feel so exhilarated by their genius that we may even fell cheated by the artist.
Certainly these are some of the types of feelings that I have felt in my heart about Shuggie Otis over the years. Sometimes I have even selfishly cussed him out for depriving me of more of himself.
However today as I sit here in 2005 listening to Inspiration Information, once again for the 12 gazilionth time in my life I have come to the conclusion that it doesn't really matter. The only thing that matters is that this album actually exists and once again it's available to me, to put a smile on my face whenever I need one.
I don't know how Shuggie Otis feels about all of this. I have never spoken with him. I suspect that he must be on an emotional roller coaster about Inspiration Information, damn near every day of his life and I'm sure that ride must be extremely painful for him to take every day.
However I think that he needs to know that in creating this album, its enough of a legacy of his vision that it will last long after he leaves this earth and that certainly that for a certain fan of his, located on the east coast of the United States and I'm sure for many others who are down, he can rest assured that his influence is major and far reaching into the future. Today in 2005 I see and hear the influence of Inspiration Information all around me. Lots of artists who are associated with Soul-Patrol (ex: SonnyBoy, Martha Redbone, Stozo, etc) are "direct descendents" and are "inspired" by the "information" contained in this album. So their music continues the thought process and expands it in a way that Shuggie Otis probably never even imagined back in 1974.
So for that I am happy, because if there was ever a thought process that we needed here in 2005, as we try to deal with both the physical, emotional and spiritual realities of what may indeed be "the last days in time", the perspective of Inspiration Information is something we can still absorb to serve the purpose of keeping us whole. My endearing hope as I sit here listening to Shuggie Otis – Inspiration Information once again for the 12 gazilionth time in my life is that, you will take the time to listen it at least once?
It's the ultimate expression of a thing that existed for just a relatively short moment in time during the 1970's, where all of it came together, under the umbrella of "peace and positivity". At the time it felt like something that would last forever, but ultimately it would prove to be fleeting. However fleeting that feeling ended up being in terms of influencing the masses, ultimately it lives on in the hearts and minds of people who know that "peace and positivity" really is the only way and that life itself therefore must become a restless search for bringing the truth of "peace and positivity" to your heart and to your mind.
And that my friends is one hell of a legacy for Shuggie Otis to have created….
NP: Happy House

–Shuggie Otis


Shuggie Otis Found at Joe's Pub in NYC
Just got back from seeing the great Shuggie Otis perform live at the [re-]release party for his classic 1974 album, "Inspiration Information"

(Luaka Bop), at Joe's Pub in NYC. Although there had been some concern among the staff at his label as recently as last week as to whether Shuggie would in fact perform tonight, he pulled it off and it was incredible!
Following on the heels of Tuesday night's fine performance of Shuggie's "Strawberry Letter 23" on Conan O'Brien (he will perform on David Letterman's show on Friday night), Shuggie took the stage promptly at 9 p.m. (after a brief introduction by Luaka Bop honcho David Byrne) for a one-hour set of blues and soul classics and a couple of original tunes from the "Inspiration" CD.
Backed by guitarist Jimmy Vivino from the Late Night band (AKA the "Max Weinberg 7"), younger brother Nicky on drums, and a bassist and keyboard player, Shuggie began his set with Freddie King's classic blues instrumental, "Hideaway." This was followed by another 12-bar blues, at which point I began to worry that we might not get to hear any of Shuggie's own brilliant compositions.
This fear was quickly allayed by the next number, a SMOKING version of the aforementioned "Strawberry Letter 23." After a somewhat oblique introduction during which Shuggie attempted to explain the background of the song, they launched into the tune (complete with the famous glockenspiel part played on the keyboard), Shuggie and Jimmy Vivino playing the same guitar lead simultaneously, recreating Shuggie's studio overdubs. This song was the highlight of the set, and had the audience up on their feet and cheering.
"Strawberry Letter 23," probably Shuggie's most famous composition, by virtue of the Brothers Johnson's 1977 hit version, is included on the "Inspiration Information" CD, even though it originally appeared on Shuggie's first album, 1971's "Freedom Flight." Three other songs from that album are also included on the CD, including the mind-blowing title track, a 13-minute guitar opus a la Funkadelic's "Maggot Brain."
It should be noted, with all the rumors about Shuggie's health and low profile for the past 25 years, that he both looks and sounds just great. We spoke for a couple of minutes, and he appeared fit and content in a fashionable dark grey suit, and could easily pass for quite a bit younger than his 48 years. And his guitar playing was as astounding and fluid as ever. This guy's just gearing up for his second career – watch out!
The next number after "Strawberry" was a rousing version of Sly's "Thank You (Falletinme Be Mice Elf Again)," the band occasionally sounding a bit under-rehearsed, but their enthusiasm more than compensating for the rough edges. At several points during the set Shuggie told the audience how happy and grateful he was to be back performing this material, and it was obvious he really WAS pleased to be there, 27 years after "Inspiration Information" was first released. With so few happy endings in the music biz, it was nice to witness one unfolding right in front of our eyes.
After another blues, "I Just Wanna Make Love To You," the band left the stage for a moment, before Shuggie and Nicky returned for a duet version of "Ice Cold Daydream," which originally appeared on Shuggie's first album, 1971's "Freedom Flight. It was a fine ending to a great night.
When "Inspiration Information" was originally released by Epic in 1974, it quickly slipped off the radar. Shuggie was eventually dropped from the label, and his subsequent disillusionment with record company politics led to a 25-year absence from the spotlight, although he continued to perform with his father, legendary bandleader Johnny Otis. But in recent years "Inspiration Information" has been cited by many influential DJ's and musicians as a "lost classic," leading David Byrne to reissue it in March to universal acclaim from the likes of Rolling Stone, Vibe, Spin, and countless others. I guess sometimes an artist just has to wait for the world to catch up with his genius. At least in this case we are fortunate that Shuggie is alive and well and enjoying the belated and much-deserved attention.
I only hope that the exposure being afforded Shuggie now as a result of the album's reissue, and the media blitz surrounding it, enables him to both revive his career where he left off in 1974, and to reach an audience far wider than the one which initially greeted this brilliant and singular work.
Special thanks to Bob Davis of Soul Patrol (www.soul-patrol.com) for turning me on to Shuggie and "Inspiration Information," Jonathan Rudnick and Maurice Bernstein of Giant Step for a beautiful job promoting the record and the party, and Jeff Kaye of Luaka Bop for the guest list hookup and gracious response to my queries about Shuggie. Finally thanks to David Byrne for reissuing this gem, and of course to Shuggie Otis for creating it and being so patient!
Way to go Shuggie!
Peace,
–David Leifer (DL on the dl: 2001)