History Lesson – Vernon Reid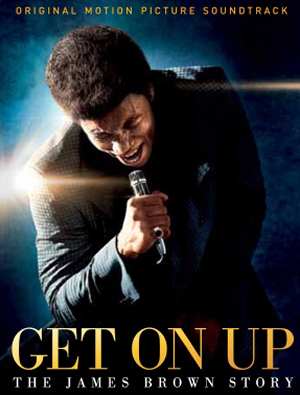 History Lesson – Vernon Reid

In Africa, music is not an art form as much as it is a means of communication.
A Negro has got no name. Quite often, the words of the song are meaningless.
A Negro has got no name We are wearing the name of our master
Movie Review – Get On Up (Please save your money)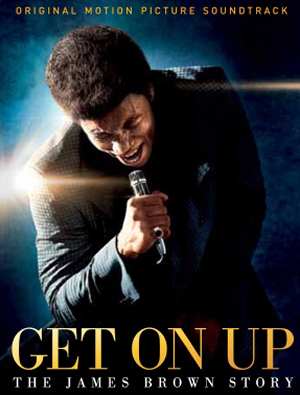 I saw this movie, during the first week of its release. And I regrettably am unable to recommend it.
My perspective…
I had planned to go and see this movie, despite the promise I made to "Mrs. Earthjuice," given the amount of money we spend in the Davis household each month for various Satellite TV services, therefore making it fiscally irresponsible to "go to the movies," yall convinced me that I should go see it.
And I am glad that I did. Otherwise I wouldn't be able to tell you to save your hard earned money.
This flick is really just a poorly written stock hollywood "buddy movie," that "talks loud and says nothing."
First let me state for the record that I thought Chadwick Boseman is best damn James Brown imitator I have ever seen (and I have seen a LOT of them!) He should win as many acting awards as the white man (and the "knee-gro elite") wants to give him. Highly entertaining!!! Someone should probably build a one man play on Broadway around this talented brotha. However his great performance is wasted, next to the disgrace that this movie is to the legacy of James Brown.
Everyone here should go to the link below to the article called "THE WHITEWASHING OF JAMES BROWN (http://www.huffingtonpost.com/gregory-allen-howard/whitewashing-of-james-brown_b_5638130.html) After reading that article and also seeing the movie, the movie leaves a bitter taste in my mouth. James Brown isn't really "whitewashed" in the movie, but he is marginalized, because the power of his truth is not told!
(It's difficult for me to recommend a movie that MISSES THE WHOLE POINT about James Brown)
The story, while it deals with many of the known facts about the life of James Brown, really misses the three main reasons why I would want to see a movie about James Brown.
1. After Dr. King & Barrack Obama, James Brown was the most influential Black American of the past 50 years – Tell the story of how James Brown was the most influential Black man in the country, after the death of Dr. King, completely against all possible odds, especially with the "knee-gro elite" hating him so much, because he spoke directly to the folks that the "knee-gro elite" had their feet on the neck of. Show me how because of his influence, the United States government took him down, destroyed his businesses, stripped him of his communications empire, humiliated him, etc. Hell, show me James Brown in Africa transforming crowds of hundreds of thousands of people. He quite literally changed life in the United States, for all of its citizens. The movie completely ignores this.
2. Tell me the story of how James Brown developed/evolved FUNK MUSIC and made it into a positive and powerful musical force – Hell, tell me more about the contributions of Bootsy, Fred, Maceo, Bobby Byrd, Clyde, etc, to the development/evolution of FUNK MUSIC and not just barely mention their names. Damn it, I wanna see JB in the studio telling "Ron to keep the tape running," during "Talking Loud and Saying Nothing." Al Sharpton discusses in a powerful testimony in his eulogy of James Brown, what James Brown means when he uses the term "ON THE ONE." Hell Al Sharpton's eulogy of James Brown should have been the STARING POINT for anyone making a movie about James Brown. If you have never heard it, look for it online, if you call yourself a "funkateer" (or desire to be one) it is "required listening!" (and remember I am no fan of Al Sharpton's…..LOL.) This movie in fact it marginalizes James Brown's musical accomplishments.
3. The movie says that James Brown influenced many artists – Hell, why not show me which ones. Show me how James Brown's music/style influenced George Clinton, Miles Davis, Public Enemy, Sly Stone, AWB, MC Hammer, Michael Jackson, Prince, etc. This movie however failed to show or tell me about even one single artist who James Brown influenced
(If you're not going to cover those 3 topics, why even bother to make the movie?)
There are lots of other things that I would consider important (ex: no mention of Henry Stone's career long involvement with James Brown, no mention of Mr. Bobbit who was James Brown's right hand man, No mention of "capeman" Danny Ray, no mention of Fred Wesley, etc.) Worst of all is the foul treatment of James Brown's parents in the movie, when there is documentation to the contrary of what was depicted in the movie. The "angry black man" inside of me thinks this is an attempt to show Black families in the worst possible light.
Perhaps if the movie has AT LEAST ONE BLACK WRITER, these topics may have been covered?
I guess one redeeming thing about there being NO BLACK WRITERS involved in the creation of this movie is that there was absolutely no discussion in the movie about the lyrics of James Brown's songs. Clearly the reason for this is because no white man in his right mind would dare to try and interpret what James Brown is saying.
That's cuz James Brown ain't talking to white folks in his songs. Black folks (except for the "knee-gro elite,") know EXACTLY what James Brown is talking about…
(Thus keeping the "secret language of the Booyah Tribe," a secret for just a little bit longer!!)
Another good thing that this movie clarifies for me is that James Brown was such a dynamic, visionary & multi-dimensional individual figure, that there should be many movies or TV shows made about him, made from multiple perspectives.
And my hope is that in the future there will be. Because if this movie were to stand as the primary document/artifact about the life/legacy of James Brown…. (it would be a travesty)
However (#onthegoodfoot) I can recommend the movie…
James Brown: the Man, the Music & the Message.

I realize that many of you have seen the movie:
James Brown: the Man, the Music & the Message
It's been on TV many times.
We featured it at the 2007 Soul-Patrol Convention.
And of course it was written by Black folks. And most importantly contains JAMES BROWN (warts and all.) It airs nationwide on TV ONE Aug 17 and also in Sept.
It's worth checking out again.
(and of course sharing with your children!!!)
Right now there are a whole lotta folks who are pretty upset about "Get On Up." I say, don't fret. The subject of James Brown is so big that there will be many movies made about his life/legacy.
Right now we have at least two.
There will be more…
–Bob Davis
609-351-0154
earthjuice@prodigy.net
Co-Founder www.soul-patrol.com
A few thoughts on the late/great Henry Stone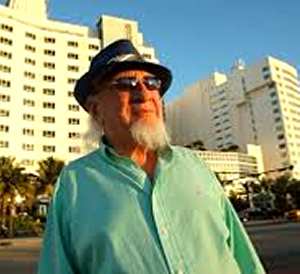 I just want to take a few moments to reflect on the passing of Henry Stone. How ironic that Henry Stone should pass away within a few weeks of the release of that horrible James Brown movie. I know that Henry certainly must have been sick for sure, since the release of the movie.
That's because had he not been ill, Henry Stone would have called and reminded me that James Brown would have never been signed to King Records in the first place, had it not been for Henry Stone, and didn't the idiots who put the damn movie together know enough about the history of Black music to come and ask Henry Stone about James Brown?
And of course Henry would have been correct. But the larger question should be, why was it that those who claim to care about the history of Black music NOT go and speak with Henry Stone. After all, he created much of that history!
Henry was always cutting edge…
-He was recording DOO WOP in the early 1950's BEFORE it became big.
-He was recording FUNK records, in the mid-late 1960's, BEFORE Funk became a national phenomenon.
-Some of the very first DISCO recordings were made by Henry Stone in the early 1970's.
-Henry was one of the first to "fuse" together the sound of the CARRIBIAN with American FUNK, with the hit song "Funky Nassau."
-Henry Stone had one of the early SMOOTH JAZZ hit's with Bobby Caldwell's "What You Won't Do For Love."
-He practically created the "SOUTHERN SOUL" genre with Latimore.
-Henry Stone became a RAP music pioneer with "Jam On it" by Newcleus in the early 1980's.
-And of course to bring it back full circle, Henry Stone was the first to record BOTH James Brown & Ray Charles back in the 1950's.
Herny Stone did all of the above (and much more) as an INDIE. That's right, an INDIE. There was no huge conglomerate, investment bank, real estate syndicate or hedge fund behind Henry Stone. Just him. So what does that mean in "real life?" It meant that most of the time when I called Henry Stone on the phone, he answered himself. And when he didn't answer, it was either his wife Inez or his son Joe who answered the phone.
But that's not why I liked Henry Stone so much.
Do you think that someone with all of these accomplishment in the music business should be in the RRHOF? (I do) But he isn't.
Henry even embraced the internet. If you go to http://www.henrystonemusic.com you can see & listen to all of the above and much more up on his website. If you go there you will see that there is a TON of music up there, representing all of the musical styles I mentioned earlier and then some. When I first met Henry Stone in the late 1990's, he told me all of this. And when he did, in some ways I didn't believe him. After all I was a "smart aleck/mr. know it all" from NYC. I knew that all I really needed to know about Henry Stone was the disco/funk sound of TK Records. Little did I know how wrong I was.
But that's not why I liked Henry Stone so much.
One day Henry said to me, "Bob what is your mailing address, I want to send you our catalog." I gave him my "snail mail address," and the next week a giant box arrived from Henry Stone containing over 200 CD's. It took me YEARS to listen to those CD's. But I got to hear a LOT of great music (doo wop, funk, southern soul, blues, etc) that I had NEVER heard before. I'm pretty sure that between that "care package," and what Henry has sent me since that time, I am pretty sure that I personally have a copy of EVERYTHING that you would see on http://www.henrystonemusic.com
But that's not why I liked Henry Stone so much.
Henry was a big fan of Soul-Patrol. Im sure that he read most of what I have written over the years. How do I know this? Because he would often send me a reply via email or he would call me to tell me how much he enjoyed what I had written (regardless of the topic) and encourage me to keep on writing, keep telling the truth and to maintain my integrity. How a 93 year old, who was blind could do this I'll never know. Maybe he had Joe or Inez reading stuff to him or maybe he had some text-to-speech recognition software.
Here is an example; it's a reply Henry wrote back to me in response to the Commentary – "BEING THERE (going to concerts in 2010)":
Hi Bob,
Thank you for writing, it is so important. I don't know how to change it but we need to keep trying one person or many at a time but let's not just let it be without trying. You do a great job in trying to get it out there, don't stop. If there is anything else I can do let me know. In agreement.
Best Always, Henry Stone
Inez Stone
Henry Stone Music USA Inc
www.henrystonemusic.com
Pretty cool, eh?
But that's not why I liked Henry Stone so much.
Henry Stone really dug Soul-Patrol. He was always interested in advertising his new releases. Oh and before I get ahead of myself, remember all of those former TK records artists? Henry was pretty much committed to releasing NEW RECORDINGS by those artists. He pretty much always had a new Latimore, Gwen McCrae, etc album and he told me that he felt that it was important to him that Soul-Patrol get the new recordings first. He felt that our audience was interested in the REAL DEAL. In addition to that Henry was always very supportive of the Soul-Patrol Conventions. He told me that even though he wasn't able to travel himself, he thought it was good to try to bring people together.
But that's not why I liked Henry Stone so much.
The reason I liked Henry Stone so much is because in our telephone conversations, he was willing to share so much of his history with me. Now to be fair, Henry was no angel. In fact he was something of a scoundrel. I mean, after all he was a serious/hardcore businessman.
He told me about all of it. The good, the bad & the ugly of running an indie label for 60+ years. Taken all together, it is a fabulous story and I hope that at some point Inez & Joe will put it all down on paper. And if they do, I hope that they don't ask the folks who made that horrible James Brown movie to make a movie from their book. Those folks would certainly manage to get the story WRONG.
Henry treated me as a serious journalist/broadcaster/technologist/whatever it is that I supposedly do here. He thought that it was import for me to know his story and to hear it from his own mouth.
I'll always be thankful, that he was so willing to provide me with one hell of an education.
RIP – Henry Stone
Below is a short piece I wrote about Henry Stone back in 2010. I think it bears repreating today. Below that is another short note that Henry sent to me after reading my review of several of his albums, that's worth sharing
Enjoy….
—————————
One of the questions I get from readers is "Why can't we have a new Motown?" My answer to them is that they haven't been paying attention. Motown was an "Indie Soul" label back in the day that had a huge impact on the music scene. Well the same thing really is happening today, literally right in front of our faces.
One of the biggest trends in music today is the explosion in something called "Independent Soul Music." Here in 2010 there are tons of "Indie Soul" artists/labels. You can see them all over the internet, posting their various activity on YouTube, Myspace, Facebook, Twitter and other places here online, all pointing you back to their website/iTunes/Amazon/CDBaby, etc where you can buy their music.
Today in 2010 there are literally thousands of independent artists/labels producing Soul music, completely outside of the major label system, much the same as Motown did way back when. And as you all know, we feature the music of many of these artists/labels right here on www.Soul-Patrol.com
One of the "indie soul" entities from the past that remains a major player today in the internet/iPod era is Mr. Henry Stone. Henry Stone is a "shadowy figure," whose name we all know from reading the liner notes of the albums we brought back in the 1970's & 1980's by artists who were on the legendary TK Records label.
TK Records was an "indie soul label" that was also the home to mega selling artists such as; KC & the Sunshine Band, Timmy Thomas, George McCrae, Latimore, Little Beaver, Gwen McCrae, Clarence Reid, Bobby Caldwell, Newcleus and more. We know the name Henry Stone, because he was the producer of the hit albums by these artists.
Today TK Records no longer exists, but the legacy of the Independent Soul Music that came from the label continues to endure in 2010 at www.henrystonemusic.com, where Henry continues to make available brand new soul music, featuring some of the very same legendary artists.
Today we want to feature two of them for your listening pleasure:
–GWEN MCCRAE – "Gwen McCrae Sings TK": featuring the hit single "Please Don't Go"
—LATIMORE – "All About the Rhythm and the Blues": Featuring the hit single "Mr. Right Now"
Both are excellent albums, are reviewed in detail below and if you click on the links you will be taken directly to websites where you can listen to them. In fact the album "Gwen McCrae Sings TK," is actually one of the top new albums in Black music released in the 2000's and I am very pleased that Henry Stone is doing what ALL "indie soul artists/labels" that created HIGH QUALITY BLACK MUSIC during the earlier part of the 2000's, should be doing RIGHT NOW.
(and that is RE-RELEASING that music RIGHT NOW, so that all of the new people that have come online in the past few years can check out what they have missed)
–Bob Davis
——————————-
And finaly, as always, I'm gonna give Henry Stone, the last word…
Dear Bob,
After reviewing and re-reviewing for the last few hours all the wonderful comments and reviews received from you on the new Latimore album "All About the Rhythm and the Blues" what can I say, Bob Davis one of the greatest Rhythm and Blues writers of all time has spoken his piece along with Earl Gregory's live review of the album. (Thank you Earl Gregory, your right on).
Also, I love the way you included the early years. And what you had to say about the importance of not loosing the real soul of Black music. Where it has come from, who it has come from, what it has brought with it and hopefully where it is going.
Please keep writing and telling it like it is. Your one person we can always count on for that.
Best Always, Henry Stone
Inez Stone
Henry Stone Music USA Inc
www.henrystonemusic.com
–Bob Davis
609-351-0154
earthjuice@prodigy.net
Co-Founder www.soul-patrol.com
Press Release – TnT: Don't Let Go (7/5)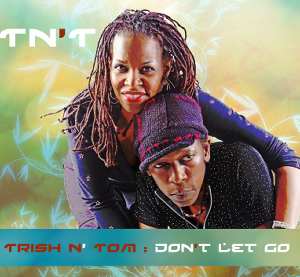 This press release isn't very long. However it is nonetheless quite significant.
It announces a new release from our friends TN'T (Trish N' Tom.) I have heard the album myself and I really dig it! Check out the new song at their website: TN'T (Trish N' Tom)
http://tritommusic.com
(and let me know what cha think?)
——
Here's a brief note, letting you know we are releasing the first single 'Today' from our forthcoming LP. The official date is 08. 22. 2013. This is significant, as this is our wedding anniversary. Also we're releasing the official video for 'Today' on the same day. Meanwhile, we'll continue to work on the cover design for our new cd entitled 'Don't Let Go'. We're excited and hope you'll spread the word. Feel free to forward this e-mail to as many people you like.
Don't Let Go (DLG) is our third indie album release. This was truly a fun record to make. We've always presented the listener with music that is fun, real, energetic, of substance and uplifting all at the same time. DLG is no different. However, with each release our intent is to take the listener higher. Our taste in musical styles vary, so when we write and record this is reflected in the music. One of the first things you'll noticed is the variety. We take our listeners many places, it's a musical journey. DLG crosses genres, it's fast it's slow, it's soul, it's funk, its house, sprinklings of jazz, pop, gospel, and reggae. More importantly its a easy album to listen to, there are
Oh yeah, and you know we love it when you holla back.
Love & Happiness,
TN'T (Trish N' Tom)
http://tritommusic.com
–Bob Davis
609-351-0154
earthjuice@prodigy.net
Co-Founder www.soul-patrol.com
Concert Review – The Return of The Magnificent Carlton J. Smith Revue Show At NY's B. B. King's Club (7/5)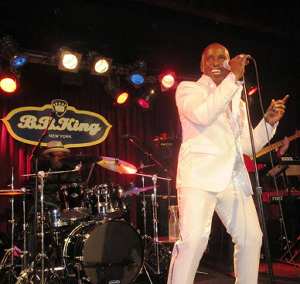 Nice Review from Mike Boone of this great show in NYC.
I was in the house at BB Kings for this one and had a blast myself, along with the rest of the packed house. I got to hang out with a bunch of folks (NYC Soul-Patrollers), I haven't seen in a while. I need to get up to NYC a little more often!
P.S. – I heard a rumor that you will be able to see this show several more times this summer!!!
Thanks Mike for this excellent play by play of the show 🙂
————
The Return of The Magnificent Carlton J. Smith Revue Show At NY's B. B. King's Club
On a warm beautiful Saturday evening, a great musical happening took place at the infamous B. B. King Club, at New York's Times Square at 42nd St near 8th Ave. No one individual looking for a good time, could have asked for a more dynamic entertaining showstopper, than the Carlton J. Smith Revue Show.
With his energetic musical personality and solidarity of his soul revue, Carlton J. Smith creates a happy party setting for his heavily anticipated audience. To set the mood of the evening, DJ Erik Talbert jammed some smoking rare ole skool super funk, that reminded me of my eargasm days, as a avid listener on NY's WWRL (Super 1600) and WLIB-AM, the golden years of R&B/AM radio, on your listening dials. His set included, hits from Kool & The Gang 'Kool It, Here Comes The Fuzz'
(1971) and Nite-Liters' masterpiece instrumental of 1972 'Afro-Strut' that was actually used as background music for a car commercial on WLIB.
As star time at B. B. King's began, Carlton's band in now which I knighted the CJS's' opened with Smith's composition of 'Old School Fool'. Smith (decked in white) entered the stage merrily and delighted us with 3 more of his composed tunes, 'A Man's Gotta Do What A Man's Gotta Do' 'Tripple Nickels' and a beautiful rendition of 'Glisten'.
As Smith exit stage left, Tracy Brathwaite, a extraordinary talent in her own right, chilled us with a heartfelt belting performance of the legendary Etta James' 1961 classic standard of, 'At Last'. Ms Brathwaite informed the audience that she'll portray the great Etta James in near future shows, in which I'm looking forward to.
Entering his 2nd return on stage, this time with a black outfit, Carlton shared with the crowd his memorable moments on stage with footage of his daughter Misa Love Smith as an infant in 2004, and as a 4 year old in 2008.
Now at the age of 10, Misa Love wowed the audience with a wonderful cover of Aretha Franklin's classic hit of 1967 'Chain Of Fools'. With style, poise and stage commandment Misa Love's apple doesn't fall far from the musical tree that her dad planted. She was born to entertain !
After Misa's set, Carlton eased on stage wearing orange. He then rocked the David Ruffin's 69′ hit 'My Whole World Ended', giving shoutouts to each member of the Rolling Stones and and tributes to Marvin Gaye (Keep Gettin' It On' Sexual Healing') and Michael Jackson with ('Roses Make Me Feel' aka ' The Way You Make Me Feel)'. With the devil in disguise, Carlton threw his orange jacket into the crowd and jammed with his drummer Lawrence 'LP' Perry on the drums.
Smith's boyhood friends, EQ hit the stage, also attributing to Michael Jackson with his masterpiece smoothie LP cut of 1982, 'The Lady In My Life' with a still photo shot of Carlton and Michael J. taken together in 1977 on the club's screen. EQ member, Rick Torres was giving a heartwarming thanks by Smith, responsible for his humble beginnings in show business, and belief in his talent, during his teenage years.
Background singers, Romona and Zahmu paid great homage to Marvin Gaye & Tammi Terrell with 'Ain't No Mountain High Enough' as Carlton bounced back on in red, paid respect to the late great Bobby Womack with 'Daylight' 'Across 110th Street' and 'If You Think You're Lonely Now'.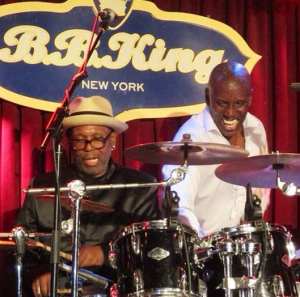 The night fun continued with a Motown medley of Four Tops songs, 'I Can't Help Myself' 'Baby I Need Your Lovin' and Reach Out, I'll Be There', the Beatles' 'Come Together' Wild Cherry's 'Play That Funky Music' with participation from an audience member, and James Brown's stellar hit during the summer of 1970, 'Sex Machine'
The powerhouse CJS band consists of, the robust Lawrence 'LP' Perry on drums. the funky Luke Kessel on bass, the groovemaker Mike Null on guitar and the magic fingers of Eric Smith on keyboards. CJS's was extremely tight and always on cue on Carlton's hand command and body gesture. Lawrence 'LP' Perry's skillful synchronized stokes on the skins, stunk up the place, funkier than green onion! He's one of the best drummers that I've seen in years. Mike Null's guitar licks was reminiscing of James Brown's great guitarist Jimmy 'Scratch' Nolan. Luke Kessel's bass was funkier that a mosquito's tweeter and Eric 'Magic Fingers' Smith created an illusion on the 88's that would have made Billy Preston proud. The CJS group were on point!
If you ever want to re-energize your funk and soul, well baby, get refunked to sounds of the Carlton J. Smith Revue Show, whenever they're in your town or city. The CJS Revue is an everchanging musical experience that continues the tradition of keeping the genres of R&B/ Soul/ Funk alive and kicking ! A little medicine to patch the hole in your soul!
Soulfully Yours
Mike Boone
The Chancellor of Soul
–Bob Davis
609-351-0154
earthjuice@prodigy.net
Co-Founder www.soul-patrol.com
Concert Review – Boney James @ Lake Terrace Ballroom, Lakewood, NJ (6/27)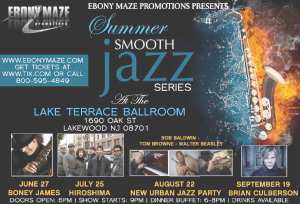 The following are some rough notes that I took last Friday at the Boney James show in Lakewood, NJ last Friday. This is the 1st show of the Ebony Maze Productions (http://ebonymaze.com) Summer Jazz Series. This is all a part of our friend Jimmy Coefield's (& longtime Soul-Patrol member) vision of creating a regular spot for adult oriented Black music in South Central New Jersey.
Tonight's headliner at the Lake Terrace Ballroom is Boney James.
Here is a list of the upcoming shows in the series…

**Hiroshima – July 25
**New Urban Jazz Party (Bob Baldwin, Walter Beasley & Tom Browne) – August 22 **Brian Culbertson – September 19

Are you surprised that I would even be at such a show?
Well there are two reasons…
1. One of the things that I have learned about "smooth jazz," is that although many of the records are formulaic and boring, that the live shows are often full of surprises. And the surprise is not really even a surprise. The reality is that many of the "smooth jazz" musicians themselves are actually BADD AZZ FUNK MUSICIANS in disguise. Very often they are locked in a "smooth jazz box" on their recordings, but when you see them live, they get downright NASTY. and this is what happened in Lakewood, NJ @ Lake Terrace Ballroom.
2. Even a brova like me, married for as long as I have been still needs a nice place to take his lady on a Friday night! So "Mrs. Earthjuice" was with me.
First lets start with setting expectations for Boney James himself. We know from the git go that we aren't exactly getting John Coltrane or even Grover Washington Jr with him. What you are going to get is a "family friendly" style entertainment that is smartly packaged and presented. Boney James moves around quite a bit during the course of the show. He goes out into the audience during the performance to mingle with the crowd. Onstage he moves around the stage quite a bit in a manner that is most familiar to me. Much like Kenny Vance (yeah the doo wop guy) Boney James moves about the stage in a highly choreographed manner, that suggests "dancing," but isn't really "dancing," but creates the illusion of "dancing." This is exactly what Kenny Vance does on stage, and just like Kenny Vance, Boney James is quite effective with this presentation. As strange as it all sounds this type of stage presentation is an extremely good "audience engagement technique." Scoff at this type of choreographed technique all you want. It's part of the reason why Boney/Vance are the top "live draws" in their respective marketing niche's. (Interestingly enough, Kenny Vance & Boney James both wear the same exact type of fedora on stage!)
This facility is BEAUTIFUL, Fancy plaster ceilings & moldings, w/gold trim & chandeliers Great lighting/sound. etc. Almost the type of venue where you might expect a "red carpet," to be situated near the entrance. Food was also very good. It was a non pork soul food menu. Food was served in a separate room that, that had a DJ, playing stank azz 70's funk and a larger dance floor than most clubs. I only mention the food, cusp if you come to the shows in the jazz series you should absolutely eat dinner here.
So how was the music?
Here are a few of my "raw notes":
This band played some SEVERE off the hook almost RETURN TO FOREVER type BUTTHOLE WIPE STANK FUNK up in here for about 10 min. The bass player sounded like Stanley Clarke, guitarist sounded like Al DiMeola & drummer sounded like Lenny White. OK, enough of the BUTTHOLE DIGGIN & AZZ WIPING FUNK……now its time for some typical smooth jazz SOMINEX.
The guitarist (Norris Jones) is outstanding on this otherwise forgettable cover of "Ain't No Sunshine." He now sounds something like Carlos Santana. On the next jam, the guitarist is now doing a STANK cover of "Sweet Thing" Drum & Bass are on point too.
The last song is a GREAT cover of Hugh Masakela's "GRAZIN IN THE GRASS" (minus the cowbell) and once again the guitarist is THA BOMB…..1960s psychedelic WAH WAH, DUCK WALKING (a la Chuck Berry) & then ending the song w/20 seconds of LOVE ROLLERCOASTER.
So I got my "funk fix" for the evening 🙂
Clearly this guy Norris Jones was the "surprise," I talked about earlier. In addition to all of the above, he also sang several songs during the course of the evening. Since the show, I have gone up on the internet and checked out some of his video's and he is just as SLAMMIN in a cornucopia of different situations (jazz, gospel, hip hop, rock) as he was last Friday night. He seems to be one of those "everything man" kinda artists!
After the show was over and we were in the car driving back, "Mrs. Earthjuice" asked me if we would be coming back for any of the other shows in the summer series. She said that she dug the vibe and had a really nice time. I said of course…(that's cuz I know that she wants to go "funkin for jamacia" w/Tom Browne)
Coming up next…
**Hiroshima – July 25
**New Urban Jazz Party (Bob Baldwin, Walter Beasley & Tom Browne) – August 22 **Brian Culbertson – September 19

http://ebonymaze.com
FYI….Lakewood, NJ is one of those kind of places that while it appears to be in the middle of nowhere, it's really in the middle of everywhere. It's about 1 hr from the Trenton/Philly area (via I-195), about 1 hr from Staten Island/Newark/Jersey City or Atlantic City (via Garden State Pkwy). Took me about 45 min from S. Jersey.
Bob Davis – CEO Soul-Patrol
1636-44 Route 38 #310
Lumberton, NJ 08048
609-351-0154
–Bob Davis
609-351-0154
earthjuice@prodigy.net
Co-Founder www.soul-patrol.com
Concert Review: The Sugar Retakes Brooklyn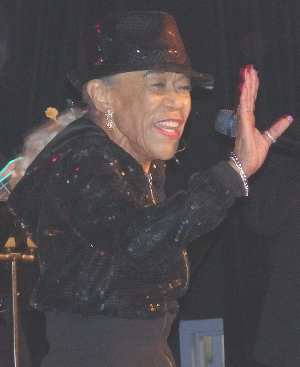 I also was in attendance at this show in "The People's Republic of Brooklyn," a few weeks ago. But it's a good thing that our friend Tee Watts was also there to provide this review, since I was too busy dancing! Don't forget to check out the Bittersweet: Sugar Pie DeSanto Documentry site as well. (Bob Davis)
I stay here as long as I can, I'll leave when I cannot help myself,
I stay here as long as I can, I'll leave when I cannot help myself,
Well we all got to go hoo-hoo, Lord, Lord, and I ain't better than nobody else.
Don't bring me flowers when I'm dead, flowers that I can't smell,
Don't bring me flowers when I'm dead, well, well, flowers I can't smell,
Well, if I don't go to heaven, hoo-hoo, Lord, Lord, I can't smell no flowers in hell.
Bring Me Flowers While I'm Living – Champion Jack Dupree
Lyrics and music written by Champion Jack Dupree.
It was a gathering of those in the Brooklyn know. Some know-nots made it through a funky cosmic affiliation and were converted instantly. Brian Pace of The Pace Report was there. Bob Davis of Soul-Patrol was there making candid observational tweets. Sabrina Chap of Tom Tom Magazine was in the house. I heard that Kelsey Bennett of Vibe Magazine was there. (Oh, she's so hard to see!) Ron Taylor, the Godfather of Soul's former butler surprised The Sugar with a Sugar Pie DeSanto Go-Go power tee shirt imported from UK.
A standing room only throng of converts filled Littlefield's for the continuing Dig Deeper series in Brooklyn on Saturday 6/14/14 for the return of The Sugar. When she last took Brooklyn in 2011, the city of her birth, They proclaimed it Sugar Pie DeSanto Day.
The opening set was originally to be filled by East Coast legend Gene Toons. Sadly, Mr. Toons suffered a debilitating stroke while visiting his own father recently. His slot was filled by Eli "Paperboy" Reed who turned it into a Gene Toons Tribute.
I actually first heard about Eli "Paperboy" Reed from Bob Davis. He recently completed a tour of Europe with J.B. Flatt & the Brooklyn Rhythm Band, the house band for the Dig Deeper show. And yes, this cat has pipes. To be honest though, when I saw him at sound check sportin' argyle socks and Mack loafers, I really didn't know who he was until he jumped on stage and ran through his 3 song set of Toons tunes. They were Turn To Me, Every Now and Then and What More Do You Want.
To put the musicians in perspective, J.B. & the BRB are soul funk chums with Sharon Jones's Dap Kings and occasionally sit in when the Dap Kings are overbooked.
When "Paperboy" Reed was done sound checking, he hopped over to join forces with Jennie Wasserman as The Sugar's backing vocalists.
The Sugar is a driven diva and clearly knows her limits. During sound check, she diligently went completely over each song in her set list. Her voice was strong. I noticed no holding back, no saving some for later. She gave her all in sound check and frankly, I was concerned that she might pay for it later. When I tried to bring it to her attention midway through, she shrugged me off as if I didn't know what I was talking about. Turns out I didn't.
She killed them. The crowd was completely captivated by her dance moves, her command of the band, her showmanship, vocals and of course her black widow move when she lures an unsuspecting gentleman to the stage and charms him to do her bidding.
She reprised two of the duets she recorded with Etta James; Do I Make Myself Clear and In The Basement. Excuse me while I digress. From the time Etta and The Sugar recorded those duets till now Etta's has been the instantly recognizable name. If you analyze, for example, In The Basement, Pt.1, it has the divas trading lead lines that are at times so in the pocket that one can't tell who is singing what. Then on Part 2, Etta James voice is not even there, it's just The Sugar ad-libbing with the band lyrics that only she could have created…"I ain't got yo' girl! Oh, not me, oh yah, yah, well why don't you be cool there baby. My God! We got to party, get this thang together, wow, don't you know I'm feelin' good! Gon' party, in this basement baby. Wow, we havin' a gay time. In this basement…!
So in terms of the sum total of energy put in, The Sugar clearly is more vested on this recording than Etta. Adding insult to highway robbery is the fact that The Sugar got no songwriting credit for Part 2.
The snub has continued into 2014. On April 11, Country artist Martina McBride appeared on the Arsenio Hall show promoting her latest album entitled Everlasting, a concept album which features covers of classic Soul hits. On the album, McBride reprises In The Basement with duet partner Kelly Clarkson. The YouTube clip that The Arsenio Hall Show posted says, "Martina McBride knocks it out of the park with her cover of the Etta James classic, 'In The Basement.'
Get my drift? No mention of The Sugar. In another You Tube clip entitled, "Martina McBride explains her R&B cover album 'Everlasting,' Martina and Arsenio discuss how her she combed through 800 songs to pick the ones chosen for the album. Again Etta James is mentioned, but no Sugar Pie. I would think Arsenio would know better!
Back to her Dig Deeper set at Littlefield's on 6/14/14. The Sugar also performed Keep It Like It Is, Life Goes On, Soulful Dress, Use What Got, Slip In Mules, Go Go Power, Hello San Francisco and In the Basement. She left the stage to rapturous applause and returned to do an encore of In the Basement. Yes children. She retook Brooklyn.
Sabrina Chap of Tom Tom Magazine was stunned. She was not at all familiar with The Sugar and is doing research for her own article.
Brian Pace predicts the film Bittersweet will garner the recognition she so richly deserves. I for one, watched the accolades pour in for our revered artistic angels Maya Angelou, Ruby Dee, Horace Silver and Little Jimmy Scott. But did you wholeheartedly support their art?
Did you ever hear Dee's reading of Zola Neale Hurston's Their Eyes Were Watching God? Yeah she did all the voices. I remember Ossie Davis and Ruby Dee doing a TV special on the most courageous Beat Poet there ever was; Black Bob Kaufman. The most fame went to Ginsberg, Ferlinghetti, Burroughs, Kerouac, etc., but Kaufman inspired Beats and Jazz Poets alike. Dee and Davis pleaded on national TV for Bob Kaufman to come out of his self imposed exile to take part in The Movement. These were artists who cared about their art and the masses even though all too often the masses don't give a heck.
Sugar Pie DeSanto's manager, Jim Moore once showed me an email from Little Jimmy Scott and his wife giving kudos and encouragement to The Sugar after she lost her husband. Let me say it again. This generation of artists that we are at the tail end of believed in our art and us as a people.
Yeah The Sugar retook Brooklyn on 6/14/14. Out of a packed house, less than a dozen were people of color. That being said, I humbly ask you to go to www.sugarpiedocumentary.com and click on Get Involved to help this film project entitled Bittersweet get done. Give her flowers while she's living.
T. Watts
West Coast Correspondent
Soul-Patrol
Bob Davis – CEO Soul-Patrol
1636-44 Route 38 #310
Lumberton, NJ 08048
609-351-0154
–Bob Davis
609-351-0154
earthjuice@prodigy.net
Co-Founder www.soul-patrol.com
Bobby Womack – Rest In Peace ("That's The Way I Feel About Cha")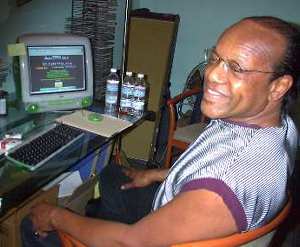 http://www.soul-patrol.com/soul/womack.htm
RIP is one of those acronyms that over time has ceased to even be an acronym anymore. Over time it has become a word. I suppose that it is a matter of convenience. After all it is much easier to simply type three letters than to type out what is essentially a short sentence…
REST
IN
PEACE

For me Bobby Womack is a total and complete enigma, despite the fact that I spent 2 weeks daily conversation with him back in the 1990's.
For me it was a wonderful 2 weeks, that at the time was probably the most important thing going on in my life at that time. But today almost feels like a blur. Almost like it never happened.
Whets most interesting about that is that for two weeks of something that today feels almost like it never happened, there is in fact a very tangible thing that exists, that was the end result of the two weeks that I spent with Bobby Womack. You can view it at the following url: http://www.soul-patrol.com/soul/womack.htm
If you go to that url, you will find the end result of my two weeks with Bobby Womack. It is a chat transcript. A seemingly archaic and obsolete artifact, from an earlier time in the history of internet. However at that time it was a unique and supersonic concept. To take a musical icon like Bobby Womack, put him into an internet chat room with 50 hardcore musicologists from all over the world, and have a freewheeling "meta discussion," about the highs & lows of his life and music.
If you go to Bobby Womack's Wikipedia page you can find all of the basic facts about his life and career. You can learn all about his musical accomplishments, his basic biography, the artists that he worked with, the artists he influenced, the artists that influenced him, chart listings for his albums/singles, his family and more.
What I got during those two weeks I spent with Bobby Womack was the "un-sanitized" version of what you would find on his Wikipedia page. And I got it all in his voice. And it is his voice that is for me the most valuable "artifact," from those two weeks. Have you ever had occasion to have a normal conversation with a famous person whose "voice" is burned inside of your mind? The first time I had a conversation with Bobby Womack, what registered in my mind was; "I'm actually talking to Bobby Womack…..LOL."
We talked about Sly Stone, Rolling Stones, Sam Cooke. We talked about his songwriting, and his guitar playing. We talked about crooked/honest record labels, music executives, concert promoters, radio executives, music journalists, film producers. We talked about "sex, drugs & rock n' roll." I mean, damn it, I am after all supposed to be a "musicologist" myself. I want to know about all of those things myself. Maybe one of these days I will write about all of that stuff?
However I also had to focus on all of the "dots I had to connect," both online and offline in order to pull off the chat session. As the "producer" of the chat session, it was truly a test of all of my "PMP Trained Project Management Skills," from a business, technology and operational perspective.
In short there were many things that could go wrong, and cause the whole thing to result in failure. And if any of those things happened, they would be MY FAULT. And of course the details of that failure would be public knowledge.
And one of the things that I had to do within that process was to talk to Bobby Womack, multiple times per day, every day for two straight weeks.
And as you can see from viewing the web page at http://www.soul-patrol.com/soul/womack.htm it all turned out just fine. And it was a major accomplishment for Soul-Patrol.com. It was written about in most of the major music publications on the web at that time.
You see that was one of the things most important to Bobby Womack. He knew that was going to happen. It is one of the things that he told me. He said that it was very important to him that Soul-Patrol get as much recognition as possible since there were so few successful Black owned entities in the music business, he saw that as a part of a personal obligation for himself. He reminded me of the promise/vision that Sam Cooke had for SAR records and his involvement in that legacy. Bobby told me that he saw a parallel between that and what my brother & I were doing with Soul-Patrol.
If you pay a visit to http://www.soul-patrol.com/soul/womack.htm one of the key features that you ill notice is a photo of Bobby Womack, sitting in front of a PC/keyboard, with the Soul-Patrol.com website displayed on the screen. That photograph exists because it was Bobby Womack's idea. A few hours before the chat session was to begin, Bobby called me up and said; Hey Bob, I'm not sure how all of this will go, but could you use a picture of me sitting at the computer?" I said; "of course, what did you have in mind?" Bobby said; "nothing complicated, just a picture of me and the computer showing Soul-Patrol. It would be something like an album cover of the chat session, proof that it actually happened." He had the picture taken and sent to me via email. Again, a much bigger deal back then, as opposed to today, when camera enabled smart phones make this a task that can be done in a matter of seconds
Of course Bobby was completely, 100 percent computer illiterate. Keep that in mind, because coordinating how someone who didn't even know how to turn on a computer was going to participate in a LIVE online chat session would prove to be yet one of many challenges of all of my "PMP Trained Project Management Skills." (we had someone relay the questions to Bobby via telephone and someone else type for Bobby.)
In the end all turned out well.
About 50 people showed up for the actual chat session, some quite well steeped in the details of Bobby Womack's career, and some who were "star-struck" at being in the same "space" with Bobby Womack. It was a BIG HIT.
When the chat transcript page went up a week or so after the session.
Bobby called and thanked me.
I thanked him.
We continued to stay in touch.
But not daily.
Soon not weekly.
Then not monthly.
Eventually not really at all.
Yesterday afternoon when there was some confusion about if Bobby Womack had passed, a number of people contacted in and out of the media me for information. They simply had to know IMMEDIATELY if Bobby Womack had passed. And they HAD TO KNOW NOW!
I don't understand this particular "compulsion" that folks on the internet have to know if a person that they didn't even know is dead or alive.
I can tell you this much, Bobby Womack is no doubt having a huge laugh about all of that right now. Inside of my mind I can hear his voice right now saying something along the lines of…
"Good, those mf's can't even figure out if I am dead or alive, good for em, none of them gave a shit about me anyhow…"
So….to Mr. Booby Womack
"That's that's the way I feel about cha"
And it is my sincere hope, that you are indeed…
"RESTING IN PEACE"
Bob Davis – CEO Soul-Patrol
1636-44 Route 38 #310
Lumberton, NJ 08048
609-351-0154
–Bob Davis
609-351-0154
earthjuice@prodigy.net
Co-Founder www.soul-patrol.com
Concert Review: Global Noize/Sly Reimagined, March 29, 2014 8:00 PM @ BerksJazz Festival (featuring: Jason Miles, Nona Hendryx, Maysa, Karen Briggs, Andy Snitzer, Alex Bugnon, Maya Azucena, Jay Rodriguez, Nick Moroch, Amanda Ruzza, Gene Lake, Ian Cook)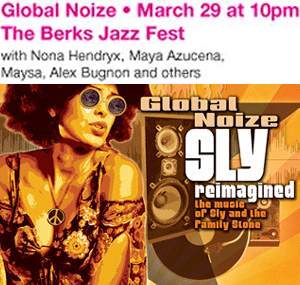 As I drove from New Jersey to Reading Pa, the site of the Berks Jazzfest on rainy Saturday afternoon, I had the album Global Noize – "Sly Reimagined" playing in the car CD player. You see I knew that since I knew that the primary reason for taking the drive was that I would be seeing Global Noize. That in and of itself was no big deal, since I have seen Global Noize perform many times. In fact I would dare say that I have seen Global Noize perform live more times than anyone reading this. They are perhaps one of the top 2-3 artists that you can possibly see live if you are a fan of FUNK music.
What made me anticipate this show so much is because I knew that they would be performing most, if not all of the songs from their innovative and highly acclaimed 2013 release called "Sly Reimagined." To me one of the very best kind of concerts one can possibly attend is one where the artist performs an entire album. Since I knew that I would be writing this review I wanted to do a comparison between the studio and the live versions of the album.
Well in hindsight that makes absolutely no sense. That's because as good as the album is, there is absolutely no comparison between the album "Sly Reimagined" and the concert that I saw on 3/29/2014. That's because the concert that I saw on 3/29/2014 was one of those mind bending/mind blowing/life altering experiences that one doesn't easily forget. It turned out to be one of the best concerts I have ever seen, In fact I have been wearing the same Sly & the Family Stone baseball cap I wore that night, everyday for the past week.
I just don't want to lose the vibe that's in my mind and in my heart from that night.
Viva La femme
Maya Azucena on lead vocals (in place of the ultra-sultry ) and featuring Karen Briggs on electric violin that, who along with drummer Gene Lane took this funky joint from Global Nozie's 2012 album called; Prayer For The Planet to a whole nother level. I closed my eyes and swore that I was listening to the Mahavishnu Orchestra from 1973. It sure as hell sounded like John McLaughlin, Billy Cobham and Jerry Goodman. But of course it wasn't. However playing some MONSTER FUNK of that ilk, as the very first song, lays down a gauntlet that sets expectations VERY high.
Fun
As soon as Viva La Femme was over, ringleader Jason Miles took the microphone and announced to the audience that; "it was now time to have a little fun." Still on lead vocals was Maya Azucena. Mah homegirl from Brooklyn did not let us down as she sang the familiar lyrics;
"Fun.When I party, I party hearty, Fun is on my mind"
"Fun.Put a smile on your face, Leave that bummer behind"
Fun.There's a sister and there's a brother, Havin' fun with each other"
It took the audience a moment to realize what was happening. We just went from Mahavishnu Orchestraesque fierceness to something that sounds like a funky nursery rhyme. And I loved it!!
The Same Thing (Makes You Laugh, Makes You Cry)
The band segued into some of the wisdom of Sylvester Stewart. What is he talking about here? We may never know. All we know is that we all wished that Brotha Sly had taken some of his own advice.
You Can Make It If You Try
This song, the old "pull your self up by your bootstraps song," appears on the surface to be an anthem that even the Republicans might adopt? Instead it was a catch phrase that then candidate Barrack Obama used many times over during the 2008 Presidential campaign. I remember the first time I saw Obama use it in one of his speeches. I'm like
(holycrapheisquotingslystone) Up on stage Global Noize has morphed once again. Now they appear for all practical purposes like they are the "GREATEST GIRL GROUP WHO EVER EXISTED." Standing in front of me now are Maya Azucena, Nona Hendryx of LaBelle and 2014 Grammy nominee Maysa (formerly of Incognito.) While they stand there trading Sylvester Stewart's legendary lyrics of "self-empowerment," the rest of Global Noize has now returned to the highest echelon of FUNK, the place where Sly & the Family Stone took an entire generation to. And they were just getting started!
Stand
Next up is the AWESOME song called STAND. You know the song that quite literally transitions from Soul to Funk three-quarters of the way thru, almost as if to trumpet the arrival of FUNK music itself to your consciousness. And as all that FUNK starts winding and twisting its way thru your body, you listen to the words. They are telling you not to be a punk. To take a STAND "for the things that you know are right." As I am intellectualizing about all of that I look up to seen "GREATEST GIRL GROUP WHO EVER EXISTED" (Maya, Maysa & Nona) still on stage and when that "transitional part comes" (you know the part when the song flips from Soul to Funk!) Maya, Maysa & Nona start dancing like they are on Soul Train. Hell I start to jump up myself, but the seats are so close I can't really get up. So I just dance in my chair. The audience goes nuts!!!
Family Affair
Yeah we all know that "blood is thicker than the mud." And of course we know that The original Sly & the FAMILY Stone, was at it's core a "family group." And by family group I mean to say they were no different than the Jacksons, the DeBarges, Five Stairsteps, Cowsills and many others. Clearly there was much more than just music that formed a bond between Sylvester, Freddie, Rose (and sometimes Vet.) In the song "Family Affair," Sly Stone's genius lyrics are clearly vignettes about his own family. However the topics are so universal and so identifiable, that they resonate with us all and could easily be lyrics about our own families as well. Underneath the lyrics the monster groove makes it easy for us to roll with each individual story and such is the genius of the song. "Family Affair" is so elegant in its simplicity, that people from 6 to 60 love it. In short, "Family Affair" is just about as close to being a "perfect song." As such you might be wondering why Global Noize would even want to touch it? Well, that's exactly what I was thinking to myself, when I heard the first few notes. As I am looking at my notes (and my Twitter feed) it all comes back to me. I wrote both on my crumpled up piece of paper and my Twitter feed "THIS IS THE REAL SH*T/" And I wrote it for good reason. Global Noize not only completely and utterly CRUSHED the song, as I stood back for a moment and looked at Global Noize on stage, I saw Blacks & Whites & Men & Women on stage, but I also saw Hispanics, I saw Europeans and despite the fact that Falu was missing from the cast, I could feel that Middle East/Far East vibe as well. What I saw on stage was the total family of humanity. Which of course is where the Family Stone would have taken the family of mankind to, had they been able to continue to pursue the music. You see "Family Affair" was the next step after "Everyday People." And Global Noize takes us to the next step beyond. That's why they are badd enough to do "the perfect song" in 2014. (Shout out to Amanda Ruzza on bass)
In Time
From the 1973 album called "Fresh," which is regarded as pretty much the last gasp for Sly & the Family Stone. However the song "In Time," is a tasty and funky little morsel that was very clearly an influence on Shuggie Otis, Prince and others, later in the 1970's. Although Sly & the Family Stone itself had literally run out of time, they left us this gem. And of course Global Noize TORE IT UP, and did so in the most unlikely of ways. In my notes I wrote down; "Is that Maysa or is that Ella Fitagerald?" That's because our friend Maysa Leak reached waaaayyyyy down and did some scat singing from another universe.
Thank You For Talking To Me Africa
One of the things I always liked about Sly Stone is that he seemed to like "covering himself." On may of his songs for example you hear echoes of the song "Dance To The Music." However perhaps his most famous cover of himself can be heard in the song "Thank You For Talking To Me Africa," where he "covers" "Thank you fa letting me be myself." Of course while, Thank you fa letting me be myself," is upbeat & positive, somehow "Thank You for Talking to Me Africa," is deep, dark & disturbing, despite having the same exact lyrics as "Thank you fa letting me be myself." In addition of using re-using the lyrics of "Thank you fa letting me be myself," "Thank You For Talking To Me Africa," also seems to borrow much of the groove from the ultra phunky song "Sex Machine," from the Stand album. Thank You For Talking To Me Africa was perhaps the best song on the album "There's a Riot Going On, " and for my money is one of the greatest songs in the history of FUNK music! Global Noize wasn't afraid to takle it. In fact Nona Hendryx absolutely destroyed it vocally and the band crushed it. I howled with delight as I listened to it.
Jam For Joe (George)
Jam For Joe is a slammin joint that appears on the very first Global Noize album from 2008. It is of course dedicated to the late/great Joe Zawinul and as you might guess, it sounds like something you might hear on a Weather Report album. Before playing the song Jason Miles announces that he is changing the name of the song to "JAM FOR GEORGE," in honor of his friend the late/great George Duke.
As I stated earlier…
This was one of the BEST concert experiences I have ever had. In fact it was so good I didn't want it to end. I went backstage not so much to congratulate the performers, but instead to try as I might to keep the vibe of the concert going. But even after a few minutes of that I could feel the energy starting to dissipate. I then left the venue as quickly as I could, despite the fact that there were more shows going on that night. I didn't need or want to listen to any other music. I didn't even want to listen to the "Sly Reimagined" album in the car. I didn't want ANYTHING to interfere with the great show that was now on "continuous replay," inside of my head.
In fact nearly 1 week later I still feel that way, in fact I'm still wearing that baseball cap…..
Bob Davis – CEO Soul-Patrol
1636-44 Route 38 #310
Lumberton, NJ 08048
609-351-0154
–Bob Davis
609-351-0154
earthjuice@prodigy.net
Co-Founder www.soul-patrol.com
Extending Your Music Into The Future (part 99)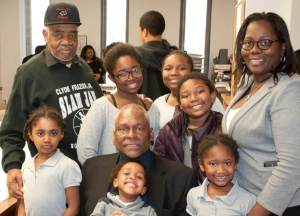 I know that I sound like a broken record on this topic.
And I also realize that there are more than a few of you out there who simply don't care. Some of yall are simply B.S. artists. (and ya know it)
Oh I see & hear the faux rantings and ravings on the internet about "the way things used to be." About "the good old days." And about how everything about modern society sucks. You sit at home, listening to your 30, 40, 50 year old funk/soul/rock/jazz records, searching Youtube each day finding music posting it on your favorite Social network and sitting there "fat, dumb & happy," doing little else but complaining.
Yet many of these rantings are done by people who wouldn't spend one stinkin dime or move one inch from their computer screen to actually support a younger person or artist who is trying in their own way to create music that "is the way it used to be."
If you are one of those people. (and YOU know who YOU are…)
Please do yourself a favor.
DON'T READ ANYTHING BELOW THE LINE
———–
Plain and simple.
If you want the music of the past to be extended into the future, there is ONLY ONE WAY TO MAKE THAT HAPPEN…
http://www.slamjamwbc.org/other-activities.html
YOU MUST GET YOUNGER PEOPLE INVOLVED!!! (after all, you ain't gonna live forever)
Our friend Clyde Frazier Sr. runs a number of community based sports & educational youth programs in NYC. One of them is called Harlem Got Talent. http://www.slamjamwbc.org/other-activities.html
Clyde has arranged with the promoter of a big Doo Wop show coming up on April 19th in Philly to secure tickets for a bus load of young folks from Harlem to attend the show. (very cool)
However he needs CA$H to secure bus transportation to physically get the kids from Harlem to Philly so they can attend the show.
Harlem Got Talent, April 19, Philly music show..
The show fund is now at $245 getting close to our $600 fund drive.
What can you do? Fill in some of the $355 gap by donating at:
http://www.slamjamwbc.org/other-activities.html
We hope to bring the children of Harlem Got Talent to a show in Philadelphia on April 19th. The musical director will be our own musical director Hal Keshner.
Featuring:
The Duprees
The Tokens
The Happenings
The Classics
The Flamingos
The Demensions
The Roommates
The Chimes
http://www.slamjamwbc.org/other-activities.html
They just need a few hundred bucks…
My feeling is that if they can raise the money for the bus, they will create 50 – 60 brand new doo wop fans, who will likely become doo wop fans for life.
IMHO this is the very best way to extend the music into the future. (Getting younger people involved in the music!!!)
When you go to the link, it's a very simple PayPal donation. Donate whatever you like. $10, $20, $30, or more. Whatever you can handle.
http://www.slamjamwbc.org/other-activities.html
No Kickstarter or Indie GoGo B.S. happening here.
Just a straight up ca$h donation. From your heart. Done with the objective of extending the music that everyone here claims to love, into the future. Go to the link. Make a donation. And smile when you do so….
http://www.slamjamwbc.org/other-activities.html
Bob Davis – CEO Soul-Patrol
1636-44 Route 38 #310
Lumberton, NJ 08048
609-351-0154
–Bob Davis
609-351-0154
earthjuice@prodigy.net
Co-Founder www.soul-patrol.com
Philadelphia: Barry White & Teena Marie Tribute 4/11 @ Chateau Caterers (I need a few ideas yall)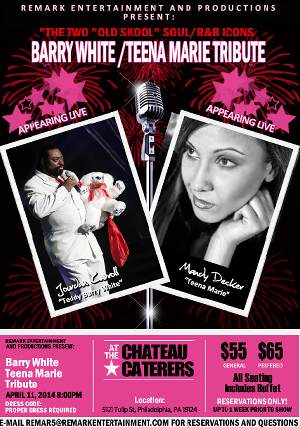 As I mentioned a few weeks ago, there is a whole series of Tribute shows coming up in Philly. The Teddy P/Etta James show I reviewed last week was just the first one.
The very next one is a tribute to Barry White and Teena Marie. April 11, 2014 – Barry White & Teena Marie Tribute @ the Chateau in Philadelphia All of the info is at the following link: http://www.remarkentertainment.net/music-tribute-tribute-shows-philadelphia-pa.html

I just so happen to LOVE the music of BOTH of these GREAT FUNK/SOUL artists!!!
Hopefully those of you who are in the area will be able to attend. If it's as good as the last one, you will be able to talk about it as much as I have been, since the last show.
I am quite honored to have been asked to be the host of this show. And I have been asked to provide some historical context as I introduce each tribute artist. (So I have a bit of latitude)
So now I am going to turn to yall…
Is there anything or any point that you would like me to make about the artistry or the biography of either Barry White or Teena Marie, that you feel has been either overlooked or marginalized by the mainstream media?
(I'm up for your suggestions!!!)
Thanks in advance…
http://www.remarkentertainment.net/music-tribute-tribute-shows-philadelphia-pa.html
Bob Davis – CEO Soul-Patrol
1636-44 Route 38 #310
Lumberton, NJ 08048
609-351-0154
–Bob Davis
609-351-0154
earthjuice@prodigy.net
Co-Founder www.soul-patrol.com
CONCERT REVIEW – Philadelphia: Teddy Pendergrass & Etta James Tribute 3/21 @ Chateau Caterers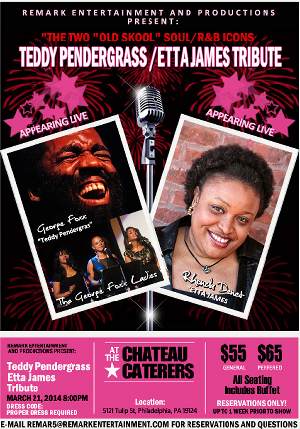 I suppose that you could say that I am on a mission (of sorts.)
Earlier today I asked how many of you would attend a John Coltrane or a John Lennon Tribute show. And more than a few of you said that you would. I would as well.
I'm really having a whole lotta trouble with the current music scene. And it is quite personal.
Plain & simple, I'm having a whole lotta trouble getting excited by much of anything that I hear. I am truly in need of the equivalent of "de-fibulator treatment, into whatever the parts of my body are that are in control of my musical sensibilities.
Well this past Friday evening such a "de-fibulator treatment," happened to me in Philadelphia at a place called the Chateau:
Teddy Pendergrass & Etta James Tribute
(Featuring George Foxx & Rhonda Denét)
This show blew me the F*CK away.
And if YOU love the songs by these two artist, I can guarantee, that you also would have been: BLOWN THE F*CK AWAY (also)
Nooooo It wasn't the original artists (that would be quite impossible in 2014)
But much like Beatlemania (and incredible simulation)
& backed by a TWELVE PIECE BAND
Whatever you want to call it…
(I WAS BLOWN THE F*CK AWAY)
This is a part of the tribute series I told yall about happening in
Philly:
April 11, 2014 – Barry White & Teena Marie Tribute
April 25, 2014 – Jackie Wilson & Minnie Riperton Tribute
May 9, 2014 – James Brown & Johnny Mathis Tribute
May 23, 2014 – Whitney Houston & Earth, Wind & Fire Tribute
Go here for more info about the upcoming shows: http://www.remarkentertainment.net/music-tribute-tribute-shows-philadelphia-pa.html
I (@kozmicfunk)live tweeted this show to 3 brotha's from Soul-Patrol who know a little somethin/somethin about what THE REAL DEAL IS:
– Brotha Enorman (@The1Enorman) – Out of Columbus Ohio, perhaps the finast commerical radio DJ's I have heard in the last 15 years.
– Brotha Bowleged Lou (@TheBowleggedOne) – Out of Brooklyn NY, producer, musician & movie star, from the groundbreaking rap/funk band Full Force.
– Brotha Sinbad (@sinbadbad) – Out of Benton Harbour Mi, comedian, actor, funk artist, visonary, from the world of stage, screen & televison.
– Brotha Chuck D (@MrChuckD) – Out of Roosevelt, NY, producer, artist, activist, visonary, rock n' roll hall of famer, from the all consuming Public Enemy.
My review is below…
ETTA JAMES TRIBUTE (Rhonda Denét)
@kozmicfunk Live tweeting from the Chateau in Philly. Teddy P & Etta James Tribute #classicsoul @The1Enorman@TheBowleggedOne@sinbadbad@MrChuckD
@kozmicfunk They just served up a #soulfood dinner w/desert. Soon the show will be starting.
@kozmicfunk Looks like they have a 12 piece house band. Its gonna be FUNKY up in here tonight!
@kozmicfunk Looks like about 300 or so folks up in here (all pimped out, fried/dyed/laid to the side)
@kozmicfunk This joint, The Chateau is kinda like a 1940's "Boom Boom Room" (#phillystyle…LOL)
@kozmicfunk The Etta James Tribute is about to begin, w/Rhonda Denét
@kozmicfunk This sista can SANG……SOMETHIG'S GOT A HOLD ON ME….
@kozmicfunk OOOOOOOOO IT MUST BE LOVE!!!
@kozmicfunk Did I ever tell y'all about when somebody asked be who was better between Aretha & Gladys and my answer was……..ETTA!!!
@kozmicfunk THURSDAY, FRIDAY…….SEVEN DAYS A WEEK
@kozmicfunk Seven days a week I LOVE YOU
@kozmicfunk Go head witt dat funky bass & sax on this STANK AZZ cover I JUST WANNA MAKE LOVE TO YOU
@kozmicfunk STANK SAX….now here come the KEYBOARDS…"I CAN TELL BY THE WAY YOU WALK THAT WALK.."
@kozmicfunk BASSMAN IN THE HOUSE….."YOU CAN LEAVE YOUR HAT ON" (some Joe Cocker action)
@kozmicfunk This lady is bad!! she's kill in it up on stage here in Philly tonight
@kozmicfunk I gotta believe that Etta herself would be digging this show!
@kozmicfunk ROLL WITH ME HENRY' is up now. Originally recorded in 1955 by ETTA (w/JOHNNY OTIS)
@kozmicfunk IN THE BASEMENT (Sugar Pie DeSanto) ETTA'S label mate at
CHESS RECORDS.
@kozmicfunk OPEN 4 BUSINESS IN YOUR NEIGHBORHOOD, BLUES IS MY BUSINESS & BASENESS & BUSINESS IS GOOD
@kozmicfunk And finally the ICONIC…."AT LAST"
@kozmicfunk Ya know, sometimes its easy to forget just how GREAT …..LIVE MUSIC can be!!.
TEDDY PENDERGRASS TRIBUTE (George Foxx)
@kozmicfunk Teddy P Tribute show is starting….
@kozmicfunk With George Foxx…first song….AINT NO STOPPIN US NOW #phillygroove
@kozmicfunk This is off the hook. There are 3 sax players, a trombone and two trumpets on stage
@kozmicfunk This is some seriously ULTRA FUNKY SH*T 3 female singers, 2 keyboards percussion & drums
@kozmicfunk WAKE UP EVERYBODY…….MAKE THE OLD PEOPLE WELL….
@kozmicfunk George Foxx came out, lookin just like Teddy wearing a MINK COAT #lifeisasongworthsinging
@kozmicfunk YOU……YOU GOT YOU GOT WHAT I WANT…..YOU ::::YOU GOT YOU GOT WHAT I NEED
@kozmicfunk George Foxx and his band is doing some SERIOUS DAMAGE..they just morphed into FLASLIGHT
@kozmicfunk NOW BACK FROM FLASHLIGHT …..TO ……YOU GOT WHAT I WANT (without missing a beat!)
@kozmicfunk Now that he has rocked this funky joint, & the ladies are all SWEATY, its time for a SLOW JAM……"YOUR MY LATEST, MY GREATEST INSPIRATION"
@kozmicfunk Needless to say, these women are going wild up in here!
@kozmicfunk This brotha sounds EXACTLY like TEDDY P. It is UNREAL
@kozmicfunk The female singers sound like #wonderlove 🙂
@kozmicfunk MISS YOU, MISS YOU, MISS YOU. I saw Harold Melvin & the Bluenotes in 74 in Brooklyn
@kozmicfunk COME ON OVER 2 MY PLACE & YOU KNOW HOW 2 MAKE ME FEEL SO GOOD (monster hits in #roosevelt)
@kozmicfunk This whole show is really taking me back, some SERIOUS nostalgia!
@kozmicfunk The iconic CLOSE THE DOOR. (man these females STILL love
this song in 2014)
@kozmicfunk TURN OFF THE LIGHTS, starts off with a mean sax solo.
@kozmicfunk A GREAT night for Black music in Philadelphia tonight
@kozmicfunk IS IT STILL GOOD TO YA…..
@kozmicfunk THE MORE I GET THE MORE I WANT…….OH HELL YEAH
@kozmicfunk One bad thing about live tweeting a concert..(battery might just die before its over)
@kozmicfunk JUST CANT GET ENOUGH OF YOUR LOVE
@kozmicfunk I see a 3 camera set up. A video being made of this show, maybe we should play it on http://www.Soul-Patrol.com
@kozmicfunk MAYBE IF I SPENT A LITTLE MORE TIME…..
@kozmicfunk Uh oh…..here comes…..LOVE TKO …..yall…..
@kozmicfunk This is sooooo damn cool……LOVE TKO ….indeed
@kozmicfunk This band is SLAMMIN…………(in a #mfsb kinda way)…..HERE COME THE HORNS…..
@kozmicfunk GET UP; GET DOWN; GET FUNKY; GET LOOSE…..
@kozmicfunk THIS IS THA SH*T (Philly style …..horns & all)
@kozmicfunk KILLER SHOW …..GEORGE FOXX…….a TRIBUTE TO TEDDY P this that sh*t
@kozmicfunk Signing off from the Chateau in Philadelphia
George Foxx Bio
When the name of Mr. George Foxx is mentioned, those of us who have witnessed his performance share thoughts of a rich baritone voice that touches balladeer, crooner and
singer, effortlessly. That's just the beginning.
You won't believe your eyes and ears when you witness the presentation of The Teddy Pendergrass Catalog by Mr. George Foxx. Mr. Foxx's eerie vocal and physical resemblance to T.P. (R.I.P.) is absolutely astounding. Once you are present at a concert, you are immediately transported to the dynamic spirit and energy of the Great Immortal Musical Legend.
In addition to being highly talented in his own right, there is no doubt in anyone's mind that Mr. Foxx was born for the mission of keeping Teddy's legacy. His work and dedication to his craft facilitates a channeling that, at times during the performance, makes you feel the presence of the immortal and beloved T.P. In the room!
While George Foxx is a great baritone and capable of multi genre vocals, all roads lead back to "The Teddy Pendergrass Experience". No one comes as close to looking and
sounding like T.P. as George Foxx. Witness The George Foxx Experience for yourself and become a believer.
After all, George Foxx was born for the mission. http://www.gfoxx.com
Rhonda Denét Bio
Rhonda Denét is a New York City based jazz/soul vocalist who invites her audience to surrender to the groove by blending classic and contemporary favorites with her inspiring original music. By the age of 9, the Washington, DC native knew the performing arts would be a guiding force in her life. She began to study flute and piano but by 11 studying voice became her primary focus.
She studied privately for several years, in addition to performing with several theatrical organizations and choirs. Having received tremendous encouragement from her teachers and directors, she moved to New York where she earned a Bachelor of Music in Vocal Performance from New York University.
Denét continued her education and earned a graduate degree in Arts Administration from Florida State University's School of Music. Then she returned to New York City and quickly reacquainted herself with the diverse music landscape. She spent several years writing and producing her brand of soul-infused cabaret, forming and working with a few bands and developing original music.
Since 2007 Rhonda has been building her full-time career in music; performing regularly her band The Bad Cats, as the lead vocalist for the Kazz Music Orchestra and with several other regional projects. In addition, she manages Silver Fox Songs, a music showcase series that brings live music to appreciative, yet underserved populations throughout the New York Metro area. http://www.rhondadenet.com
Here is that upcoming lineup, if you like the music of these artists!
April 11, 2014 – Barry White & Teena Marie Tribute
April 25, 2014 – Jackie Wilson & Minnie Riperton Tribute
May 9, 2014 – James Brown & Johnny Mathis Tribute
May 23, 2014 – Whitney Houston & Earth, Wind & Fire Tribute
Go TO: http://www.remarkentertainment.net/music-tribute-tribute-shows-philadelphia-pa.html
And I will be at that Barry White & Teena Marie Tribute, to continue my mission…
Bob Davis – CEO Soul-Patrol
1636-44 Route 38 #310
Lumberton, NJ 08048
609-351-0154
–Bob Davis
609-351-0154
earthjuice@prodigy.net
Co-Founder www.soul-patrol.com
Chi-Lites – How Come People Don't Wanna Buy New Music In 2014? (it's the replay button)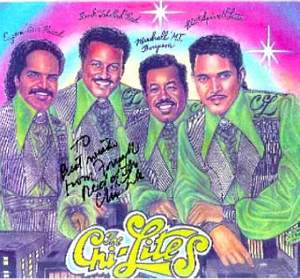 There are a whole lot of very smart people in the music industry trying to figure out the answer to this question. Well there are several….However probably the most important reason is because, the critical mass of music fans, don't think that the songs are worth the money. (DUH)
Now we could certainly have a fierce discussion about this….In my mind there are absolutely some great songs that are being produced today.
But…Even I as a person who truly is on the hunt for great new songs each and every day, only rarely finds a new song, that I find myself literally hitting the replay button inside of my head, over and over again, for years and years after I first heard it.
-I could be at work -I could be in the car -I could be mowing the lawn -I could be at the DMV -I could be riding my bike -I could just be doing nothing -I could be 6 years old or 60 years old
If it's a great song, and I dig it, I make a lifetime commitment to hitting that replay button inside of my head and replaying that song in my mind over and over again. To me that is the definition of a truly great song!!!
Here is one example of a song that I have made a lifetime commitment to hitting that replay button inside of my head and replaying that song in my mind over and over again. As a matter of fact, I just hit that replay button for it a few moments ago
And I made that commitment…THE VERY FIRST TIME THAT I EVER HEARD IT….LITERALLY WITHIN THE FIRST 30 SECONDS
(and no dj/tastemaker/twitter feed/magazine/tv show/website/blog/etc. had to convince me to do so)
——–
Chi-Lites – Stoned Out Of My Mind
Baby, when I found out you were lyin'
Playin' around and connivin'
Undesired tears I was cryin'
Cause sugar coated lies I was buyin'
I was just a backseat driver in a car of love
Goin' wherever you take me
Don't know why I put up with the pain
Cause nobody else could make me
You got me goin' [Stoned out of my mind]
You got me goin' [Stoned] Hey, hey [Out of my mind]
You got me goin' [Stoned out of my mind]
You got me goin' [Stoned] Hey, hey [Out of my mind]
When you led me to the water I drank it
Man, I drank more than I could hold
When you took my mind and body
You know you wanna take my soul
Where can I run
Where can I hide
Who can I talk to
Tell me what, what can I do
When you got me goin' [Stoned out of my mind]
You got me goin' [Stoned] Hey, hey [Out of my mind]
You got me goin' [Stoned out of my mind]
You got me goin' [Stoned] Hey, hey [Out of my mind]
Hee…you got me goin' [Stoned out of my mind]
You got me goin' [Stoned] Hey, hey [Out of my mind]
Been around with every guy in town [Stoned out of my mind] Funny but I just can't put you down [Stoned out of my mind]
You got me goin' [Stoned out of my mind]
You got me goin' [Stoned out of my mind]

NOTE: When I first heard this song I was broke, I loved it so much, found it so utterly compelling, that I taped it off of AM radio. I listened to that scratchy & distorted "illegal" tape to it that way till I could afford the 59 cents to buy the 45. (old school version of "ripping tracks")
For me there are hundreds of such songs, that i've made a lifetime commitment to hitting that reply button inside of my mind. Here are a few more…
Booker T And The MG's – Green Onions
Laura Nyro – Wind
Dee Dee Warwick – Do It With All Your Heart
Etta James – Something's Got a Hold On Me
Chante Moore – Do For You
Little Sister – Your The One
Fuzz – I Love You For All Seasons
Chantels – The Plea
Alicia Keys – Teenage Love Affair
Five Stairsteps – Don't Waste Your Time
Jimmy Castor Bunch – Supersound
Black Joe Lewis and the Honeybears – Sugarfoot
Tony Williams Lifetime – Million Dollar Legs
Earth Wind & Fire – The World's A Masquerade
Sun Ra – Disco 2100
The Rebirth – Walk Talkin' Mizell (Until We Meet Again)
Little Richard – Rip It Up
Dells – Oh What a Night (1969 version)
Les McCann & Eddie Harris – Compared To What
Prince – One Of Your Tears
Billy Stewart – I Do Love You
Chakachas – Jungle Fever
Marlon Saunders – Afro Blew My Mind
Shuggie Otis – XL-30
Miracles – Baby Baby Don't Cry
Brandy – I Wanna Be Down
Wilson Pickett – Ninety-Nine And One-Half (Won't Do)
Joe Tex – Aint Gonna Bump No More With No Big Fat Woman
Edgar Winter Group – Frankenstein
Funkadelic – Music For My Mother
Dramatics – Fell For You
Tower Of Power – Oakland Stroke
Color Me Badd – I Wanna Sex You Up
Brenda and The Tabulations – Right On The Tip Of My Tongue
Ad Libs – The Boy From New York City
DJ Jazzy Jeff & the Fresh Prince – Summer Time
Donny Hathaway – The Ghetto
Harptones – Life Is But A Dream
Bobbi Humphrey – Chicago Damn
Impressions – Gypsy Woman
Rio Soul – The Cure
Graham Central Station – The Jam
Chambers Brothers – Time Has Come Today
Billy Ward & the Dominoes – Sixty-Minute Man
Sly & the Family Stone – Sex Machine
Archie Bell And The Drells – I Can't Stop Dancing
Jr. Walker & The All Stars – Shotgun
Joseph Wooten – Revolution of the Mind
Brighter Shade of Darkness – Love Jones
MFSB – Love Is The Message
Eddie kendricks – Girl You Need A Change Of Mind
Chairmen of the Board – Chairmen of the Board
Blackbyrds – Do It Fluid
Miracles – I Love You Secretly
Gabriela Anders – Wanting
Mary Wells – The One Who Really Loves You
Rickie Lee Jones – Chuck E's in Love
Cornelius Brothers & Sister Rose – Too Late To Turn Back Now
Prince – Let's Go Crazy
Sylvia – Next time that I see you
Sylvia – Sweet stuff
Gil Scott-heron – Lady Day and John Coltrane
JB's – Same Beat
Jimi Hendrix – Pali Gap
Isaac Hayes – Don't Let Go
Al Green – Backup Train
Stylistics – Payback Is A Dog
Brides of Funkenstein – Disco To Go
Ike & Tina Turner – Sexy Ida
Al Green – Can't Get Next To You
War – Sun Oh Son
Crusaders – Double Bubble
Swinging Medallions – Double Shot Of My Babys Love
Sam Cooke – Little Red Rooster
Capitols – Cool Jerk
Brother Jack McDuff – Soulful Drums
Ray Parker Jr – Jamie
Johnnie Taylor – Who's making love
Friends of Distinction – I Really Hope You Do
Chuck Berry – Reelin' & Rockin
Archie Bell And The Drells – Tighten Up
Enchantment – It's You That I Need
Dusty Springfield – Wishin' And Hopin'
Sharon Jones & the Dap-Kings – Better Things
The Supremes – Automatically Sunshine
Santana – Jungle Strut
Bohannon – Run It On Down Mr. D.J
Soul Survivors – Expressway To Your Heart
Mandrill – Hang Loose
Flamingos – I Only Have Eyes For You
Donna Summer – Spring Affair
Fabulous Thunderbirds – Gotta Have Some Just Got Some
Spinners – It's A Shame
Rascals – I Ain't Gonna Eat Out My Heart Anymore
Honeycone – Want Ads
Beatles – I Saw Her Standing There
Cymande – Bra
Jackie Wilson – Doggin' Around
Eric B & Rakim – I Know You Got Soul
Moonglows – We Go Together
Kool & The Gang – Kool & The Gang
Fatback Band – I Like Girls
Slave/Steve Arrington – Just A Touch of Love
Temprees – Love's Maze
Billie Holiday – Strange Fruit
Pat Cooley – Hold Still
The Shirelles – Foolish Little Girl
Barry White – Satin Soul
First Choice – Let No Man Put Asunder
Dramatics – Whatcha See Is Whatcha Get
Manhattans – Follow Your Heart
Quincy Jones – Killer Joe
Ocapellos – The Stars
Foxy – Get Off
Bo Diddley – I'm A Man
Chip Shelton – Quiet Storm
Moments – Girls
Roy Ayers – Everybody Loves The Sunshine
Kid Creole and the Coconuts – Stool Pigeon
Fred Wesley & the JB's _ You Can Have Watergate But Gimme Some Bucks And I'll Be Straight
Billy Preston – My Sweet Lord
Delfonics – Break Your Promise
Marvin Gaye – You're the Man
Elenor Grant – Come Back
Funkadelic – Cosmic Slop
Grover Washington Jr – Passion Flower
Mary Jane Girls – All Night Long
Stevie Ray Vaughan & Double Trouble – I'm Leaving You (Commit a Crime)
Temptations – I Want a Love I Can See
James Brown – Escapism (album version)
Queen Latifah – Hello Stranger
The Miracles – Do It Baby
Bobby Lewis – Tossin' And Turnin
Prince – Calhoun Square
Dr. John – Right Place Wrong Time
April Hill – Manipulation
Buddy Miles – Down By The River (live version)
Little Walter – My Babe
Sonnyboy – Like Collard Greens
Mable John _ Your Good Thing (Is About To End)
Manu Dubango – Soul Makossa
Emotions – So I Can Love You
Rufus Thomas – The Breakdown
Nina Simone – Mississippi Goddam
Solange Knowles – 6 O'Clock Blues
Dells – Walk on By
Chic – Le Freak
Rose Royce – Wishing On A Star
Jimi Hendrix – South Saturn delta
Young-Holt Unlimited – Soulful Strut
Rotary Connection – I Am the Black Gold of the Sun
Gerald Alston – A Change is Gonna Come
Five Stairsteps – Danger She's a Stranger
Teeny Tucker – Hound Dog
Ohio Players – Walt's First Trip
The Revalations (Featuring Tre Williams) – Everybody Knows
Brenda Holloway – You've changed me
Johnny Guitar Watson – Ain't That a Bitch
Miles Davis – Black Satin
Stylistics – Peek-A-Boo
Global Noize – Spin Cycle
Timmy Thomas – Why Can't We Live Together
Public Enemy – 911 Is a Joke
Shirley Marshall – How Could This Be
Spaniels – Goodnite Sweetheart Goodnite
Donald Byrd – Lanasana's Priestess
Sly & The Family Stone – Thank You For Talkin' To Me Africa
Nightliters – Afro-Strut
Shelley Nicholes Blakbushe – Blak Girls
New Birth – Until It's Time For You To Go
Tommy James & The Shondells – Crystal Blue Persuasion
Bootsy Collins – Stretchin' Out (In a Rubber Band)
Marvelettes – The Hunter Gets Captured By The Game
Return To Forever – Earthjuice 🙂
That's enough for now….LOL
Bottom line is that I would suggest to you that if you took the sum total of whatever all of these songs + the hundreds of others that I have all set to hit the replay button inside of my mind, you would know a heck of a lot about the nature of an individual called Bob Davis.
What songs do you press the replay button inside of your mind for?
"Bob, you can always tell a hit record. It's a song that you start singing the lyrics to, before the song is over, the very first time that you hear it…"
–Marshall Thompson (Chi-Lites)
–Bob Davis
609-351-0154
earthjuice@prodigy.net
Co-Founder www.soul-patrol.com
Kristy Love Brooks – Gonna Love You (A Barry White Remake)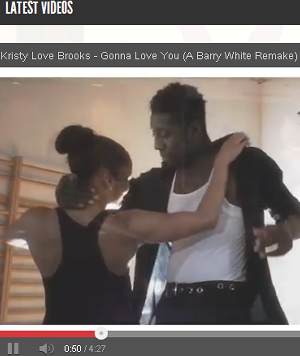 I just wanted to introduce yall to a fantatstic tribute to the musical legacy of Mr. Barry White and not only is it just in time for Black History Month, but it's appropriate anytime you are in need of that "wine & candlelight 3am groove" that Barry White made so popular. It's by MS. KRISTY LOVE BROOKS and you can check out the video on her site http://kristylovebrooks.com (Bob Davis)
KRISTY LOVE BROOKS releases a classic Barry White song from her album " Songs of Love and Peace. This contemporary version of "GONNA LOVE YOU MORE' (I'm Gonna Love You Just A Little More, Baby) reached the TOP 10 on the Smooth Soul chart in just 3 days. Predictions are that it is destined to be a huge hit and record sales are in order for this song to be the "love song of the holiday season". Kristy Love's version of this Barry White song embodies the essence of love and sensuality. It creates a wholesome mood and has deservingly earned her the title of "The female Barry White".
This is not the first time Kristy Love has topped the charts. "ALL OVER THE WORLD", her first release from "Songs of Love and Peace" has been on the charts for more than sixteen weeks. It reached #4 on the Indies Chart and #8 on the Urban Hip Hop Chart on the Starfleet International DJ Pool. It also reached Top 40 on the Reverbnation Chart. The Remix by Julian Marsh is currently on the Breakout Chart for Dance Music. The ALL OVER THE WORLD video, with Film Director/Music Producer Dave Future, will be released soon.
Also released with this song is Kristy's original song, "I'M YOUR DJ", an up tempo dance/club number herald as "the DJ's anthem". It is quickly becoming a DJ/Club favorite thru pre-release. "Songs of Love and Peace", with 15 songs, including GONNA LOVE YOU MORE and I'M YOUR DJ can be found on iTunes, Amazon, and CD Baby as well as other sites.
Kathleen "Kristy Love" Brooks heals the body, mind and soul with her music. Known as an entertainer extraordinaire, she has performed as a solo vocal artist, actress, and dancer; and with a group. Her special gifts and talents are displayed through her vocal and acting performances in which she brings the gift of love and touches the souls of her audience. She has graced the stages worldwide across the United States to Hong Kong, Singapore, Haiti, Bahamas, Hawaii and more. Her latest album "Songs for Love and Peace" including the single "All Over The World" displays her unique sound and will create a new excitement in the mainstream dance music industry.
Kristy Love has established herself as one of the worlds true "Divas". She is a former RCA recording artist, and she has released several groundbreaking independent albums including: For Lovers Only, Kristy's Classics Vol. 1, and a children's album titled With a Child's Heart. Her CD "Giving You Love" received rave reviews overseas in Britain and the United Kingdom. She performs her solo act with tributes to the original "Divas" including: Roberta Flack, the Motown Divas, Aretha Franklin, Gladys Knight, Whitney Houston, Yolanda Adams and more. She creates a variety of moods and tempos from mainstream dance, standards, and jazz to contemporary R&B and music from the 50's.
During her career on stage she has starred in the "Jimi Hendrix Story" on Broadway and has been casted in several major motion pictures including: Lean On Me, Cotton Club, Malcolm X, Crooklyn, Fly By Night, Coming To America, Nightfall in Manhattan, and Ransom.
From 1998 – 2006, Kristy Love performed as a member of "The Platters" at the Sahara Hotel in Las Vegas. She first joined the original company under manager Buck Ram, who was responsible for casting the group's members.
In addition to her extensive performance history, Kristy Love has a Doctorate in Music and Theatre and three Masters Degrees. As a producer she has successfully written, and directed three musicals and starred in her own cable TV show "Kristy's Positive Images"; broadcasted in New York and Las Vegas. As an educator, she shares her heart and knowledge by being a part-time instructor at the Art Institute of Las Vegas and the College of Southern Nevada (CSN).
Using her extensive background in drama, music, and humor to inspire, entertain, and educate. Kristy Love travels internationally as a performer and motivational speaker inspiring positive mental attitudes, leadership skills, better relationships through communication, and a strong passion for the arts.
Kristy Love is now available for solo performances with her band for special occasions, conventions, corporate dates and major venues
Promotion Contact: Dean Jackson of Jackson Promotions (718) 776-9820
Press Release: Love Star Enterprises Inc. (702) 612-7022`
Check out more at: http://kristylovebrooks.com
–Bob Davis
609-351-0154
earthjuice@prodigy.net
Co-Founder www.soul-patrol.com
BLACK HISTORY MONTH – IT AINT YOUR PARTY/SH*T OR GET OFF THE POT

I have been reading a lot of commentary criticizing the recent Grammy Awards TV show. Everyone from India Arie to Hip Hop fans, to fans of the Spinners, to fans of the Isley Brothers, etc just-a-complaining about this TV show.
I just don't get it.
IT AINT YOUR PARTY.
YOU DON'T GET TO COMPLAIN ABOUT THE MENU.
You don't like the way the Grammy's operate?
(don't participate)
Have your own party. Then you get to decide what's on the menu!
When you have your own party…. Then YOU get to laugh at the people who don't like what YOU decide to put on your menu!
(and yes I got a couple of ideas)
"I wouldn't want to be a member of any club that would have me as a member…" –Groucho Marx
Back in 2010 I made the following posting below regarding Tribute Shows. If it was a trend them, it is an avalanche in 2014.
One of the things that some folks have been whining about this past week were the "tributes" that were done on the 2014 Grammy's TV show.
I say, instead of whining about what others are doing (or not doing) why not do your own? (then you won't have anything to complain about?)
Would that be such a terrible thing?
To actually step forward and accept accountability?
Or is it better to sit back and blame others?
Tough to look in the mirror and accept responsibility for your own lack of involvement isn't it? However that is my challenge to everyone reading this today.
SH*T OR GET OFF THE POT.
HELL IT'S BLACK HISTORY MONTH 2014.
LETS GET STARTED.

Cuz that is exactly what Soul-Patrol is going to do.
Many of the original artists have passed on.
We however aren't going to just let their music die.
We are going to look to become involved proactively with some of the good folks around the country and around the globe who have also made up their minds to not simply whine about the current state of affairs and to organize tribute shows, seminars, movies, plays and other events on the local level that seek to give props to our legacy/culture with an eye towards insuring it's future.
There are people I know who are already doing this.
I plan to get more involved with more of them.
There are lots that I don't currently know about.
My plan is to reach out and develop some working relationships with them.
Doesn't matter to me if they are dong, Jazz, Blues, Pop, Soul, Funk, Rock n' Roll, Rap or whatever.
What's your plan?
You don't have one?
Well if you are interested in this.
Let me know and maybe I can help you to put something together?
Or maybe you can connect me with someone in your local area who is doing "tributes" that I don't know about?
Either way, my feeling is that the time is long past to become proactive. So I am not going to sit on the sidelines anymore. And I am certainly not going to criticize the way that someone else chose to organize their TV show. (To me that is just plain stupid!)
LET ME KNOW IF SOME INDIVIDUAL OR ORGANIZATION IS DOING TRIBUTES IN YOUR AREA. HOOK ME UP WITH THEM. HOOK THEM UP WITH ME.
IF YOU HAVE SOME IDEAS, LET ME KNOW.

And I think that Black History Month is the absolute perfect time for me to start down this road!
Thanks in advance…
—————————
Sent: Tuesday, September 21, 2010 9:14 AM
Subject: Re: Soul-Patrol: A Trend To Watch – Tribute Shows????
I fully realize that many of you hate the notion of "tribute show" in a similar manner that you hate the notion of "compilation albums." That is because you may feel that anything less than the original configuration of the music/artist is less than satisfying.
Nevertheless the much maligned "tribute show" seem to be one of the hottest trends emerging in the "new paradigm," and it seems to be generating big business for promoters at live venues all over the country. I see it happening at venues all over the country and seems to be getting bigger and bigger with each passing year. As I mentioned last week, I have recently been to quite a few "tribute shows" myself. Over the past year I have seen excellent tributes to specific artists like Michael Jackson, Barry White, Sly & the Family Stone, Teddy P, Curtis Mayfield, Jerry Butler, Jimi Hendrix, P-Funk, etc. I have also seen excellent genre specific types of tributes to things like Doo Wop, Woodstock, 70's Slow jams, 50's/60's Rock n' Roll, Motown, 70's Funk, and more…
Here are a few questions…
–Why do you suppose that this trend seems to be growing more and more?
–What is the likelihood that you would attend a show like this?
–What is the likelihood that you would purchase a recording or video performance of an event like this?
–Do you feel that this trend helps or hurts the continuing efforts of the original artists who are still alive & available to perform?
–Do you feel that this trend is "creepy" and you are satisfied with listening/watching the original recordings/videos of this music and moving on?
SUPER BOWL NOTES:
1. Great Mash up at halftime w/Bruno Mars & RHCP.
2. Great Tributes to Jackie Wilson, James Brown, Isley Bros, New Edition, Jackson Five & others by Bruno Mars and his group.
2. I loved the Cheerios commercial.
3. Congrads to homeboy Russell Wilson!
Nice way for the NFL to help kick off Black History Month!!!
Bob Davis – CEO Soul-Patrol
1636-44 Route 38 #310
Lumberton, NJ 08048
609-351-0154
–Bob Davis
609-351-0154
earthjuice@prodigy.net
Co-Founder www.soul-patrol.com
Concert Review – THE WOOTEN BROTHERS At the Keswick Theatre – Glenside, PA (12-12-2013)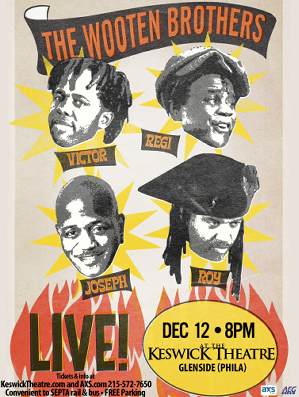 Review of THE WOOTEN BROTHERS
At the Keswick Theatre – Glenside, PA (12-12-2013)
*********************************************************************
At 9:00pm, it was time for some W-FUNK (Wooten Funk). "Mr. Hands of Soul" himself Joseph Wooten started the show with Sly & the Family Stone "Dance to the Music", by first bringing out the drummer Roy "Futureman" Wooten (with a drum solo), the guitarist Regi "The Teacher" Wooten (with a guitar solo), the bassist Victor Wooten (with a bass solo), and Joseph himself on organ (with an organ solo)…talk about some funky organ riffing & some nasty lead guitarisms! "If You Want Me to Stay" was nice and featured a little vocal snippet (by Joseph) of P-Funk's "Flashlight" and Third World's "Now That We Found Love". The band even threw down a little bit of "Everyday People" and "Stand".
After the Sly segment, Victor began to talk to the audience and remarked that this is REAL MUSIC — this is NOT a MP3, this is NOT a sample.
The next song was a Victor original, named "Two Timers" (from the album PALMYSTERY), a song featuring a lot of tempo changes, Joseph's flute synth riffs and Victor's magnificent bass work.
"The Carol of the Bells" (a Christmas song) was actually one of the best performance that I ever witnessed — this was a FUNKY INSTRUMENTAL JAM with spaced-out synthesizer riffing by Joseph (some INTERGALACTIC shiznit, fo real)! Victor added to the funk stew by playing some LOUD SLAP-BASS, BASS THUMPIN, BASS SPANKING…VERY FAST & FEROCIOUS BASS POPPING, SWINGING THE BASS AROUND & CATCHING IT IN MID-AIR……………………….(silence)…………..uh, sorry 'bout that (I just blacked out for a minute…it happens almost everytime I see the man with 8 hands…NO, make that 12)!!! DAY-UM!!!!! Regi was next with some wicked super-fast, smoldering rhythm guitar riffing (I was watching his hands the whole time and)……………………(silence)………………..WOW, I knew Regi was talented, but DAY-UM!!!! Regi finished with some wailing guitarisms! Roy followed with the drums of fire. I was actually very impressed by Roy's skills.
Victor took time out to talk about the history of The Wooten Brothers….there were five of them (the four on stage plus saxophonist Rudy Wooten, who passed away 3 years ago). I didn't know it but these guys released an album in 1985 on Arista Records. Producer Kashif worked with them, along with projects for Whitney Houston (her first LP) and Kenny G. Unfortunately, The Wooten Brothers album never took off. It was nice to know that Roy played on Whitney's "You Give Good Love" and that Joseph sang background on "Thinking About You". The band performed a few songs from that album. "Hey Girl" (written by Joseph) was a good R&B cut. The next song was funkier tune with some good stinkin' bass…..WOOO!!! "Baby Doll" (sung by Joseph) was a R&B ballad.
Joseph went into an impression of James Brown…"Keswick, can I count it off? Keswick, can I count it off? One, two, three, four…." It was time for "Sex Machine/Super Bad", some good ole funk with a little medley of "Soul Power", "Get Up, Get Into It, Get Involved", "I Don't Want Nobody to Give Me Nothing (Open Up The Door, I'll Get it Myself)", "I'm a Greedy Man", and "The Little Groove Maker Me".
Joseph had the time hit ONE time on "45"……a LONG wait before the band hit it!
The guys sung a little bit of Philly soul — "For the Love of Money" (O'Jays), "We Are Family" (Sister Sledge), "If You Don't Know Me By Now (Harold Melvin & The Blue Notes), and "Turn Off The Lights" (Teddy Pendergrass).
The guys went into country territory, playing some fast-tempo country funk, with Regi playing bango guitar…make you wanna say "YEEEEEEEEEEEEE-HAHHHHHHHH!!!" A couple of funky songs later, they performed "John Coltrane", with Victor playing the upright bass (incidentally, the upright bass he had was one of Stanley Clarke's bases)…this was some good jazz with great vocal harmonies by the four brothers! Afterwards, Regi had a solo where he was playing some FAST lead guitar riffs (playing a little bit of Ohio Player's "Love Rollercoaster")–Regi later sung a little bit of "Come on and Go With Me" and "Close The Door" (both by Teddy Pendergrass). They covered Led Zeppelin's "Kashmir" very well, with metal guitar shredding by Regi!
The ending to this madness of a W-FUNK concert was Victor's own "Me and My Bass Guitar/Pretty Little Lady"….nasty bass thumpin' by Victor for sure. The guys threw in a little of "Ladies Night" (Kool & the Gang) and "Thank You (Fallentime Be Mice Elf Agin)". The show was over at 11:00pm.
Now, I know what I want for Christmas — I want this show on MP3 or CD (better yet, on DVD)!!!! I DON'T WANT NOTHING ELSE BUT THIS SHOW!! DAY-UM!!!!
-Dr. Brookenstein
–Bob Davis
609-351-0154
earthjuice@prodigy.net
Co-Founder www.soul-patrol.com
BIG UP's To Maysa & Ryan Shaw (2014 Grammy Nominiee's)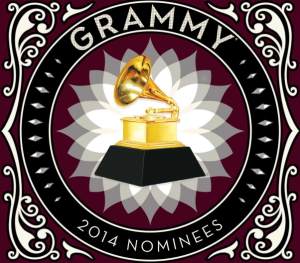 I think that everyone here knows that I have probably close to zero interest in the Grammy Awards. IMHO the Grammys are simply just another one of the failed & corrupt institutions that is preventing this country from moving forward in the future.
However….
Simply as a matter of personal accomplishment, I need to take a pause for the cause and recognize the accomplishments of two artists who are near & dear to Soul-Patrol.com. In fact they are nominated for recordings that we have featured right here on Soul-Patrol.com
Quite simply these two artists are KEEPING OUR MUSIC ALIVE. And they continue to do so often at great personal sacrifice.
I mean, they could just simply "SELL OUT & DO THE KNEE-GRO RADIO THANG." Hell in Ryan Shaw's case he "does the 45 thang.")
But they dont and yet they still managed to get nominated.
As I have maintained since I started this website, our music clearly has NO FUTURE without EMBRACING ITS PAST.
THATS WHAT MAYSA & RYAN SHAW DO. THEY DO IT AND THEY DO IT GOOD!
(ok…..I'll be quiet now, but please do scroll down and read just a few of the comments we made about the recordings that MAYSA & RYAN SHAW are nominated for, at the time of their respective releases.)
–Bob Davis
609-351-0154
earthjuice@prodigy.net
Co-Founder www.soul-patrol.com
ALBUM REVIEW: MAYSA – BLUE VELVET SOUL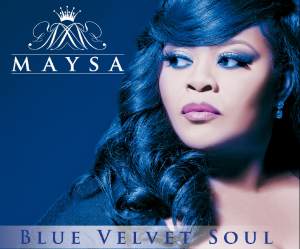 "Blue Velvet Soul" the new release by Maysa Leak is exhilarating! It is soulfully jazzy, smooth, and exciting! Invoking and igniting all kinds of emotions, thrilling, wistfulness, deep into the gut, melodically seducing into a state of musical delightfulness!
Finger poppin, head bobbin, foot stomping!
This is a CD with no bad tracks, each song is its own, skillfully written and delivered with a soul-satisfied punch! Maysa outdid herself, proving that there is still great music being done by great singers who gives their all, to all, a must have CD! It is hard to give top picks, I am smitten, and haunted by the first track "Beautiful Dreamer" it makes me think of special people, my grands, lovers, and close friends. Track 4: "Good Morning Sunrise" is just, so smooth, very jazzy. Track 5: "What Can I Do" has to be the funkiest track on the CD, It starts out a little EWF'ish, then breaks down into a very funky, bluesy, jazzy groove, , two thumbs up for "Blue Velvet Soul! "
Blue Velvet Soul" can be purchased at Amazon, ITunes.
Track Listing:
1. Beautiful Dreamer
2. Sophisticated Lover
3. Be There
4. Good Morning Sunrise
5. What Can I do
6. Pouring Rain
7. When Your Soul Answers
8. Put It On Me
9. Inside My Dream
10. When You Touch
11. Quiet Fire
12. I Care
13. This Much
14. Nothing But You
15. Love Me Good
iTunes: http://bit.ly/18JfOL2
Amazon: http://amzn.to/14w6f4n
–Iris Smith
–Bob Davis
609-351-0154
earthjuice@prodigy.net
Co-Founder www.soul-patrol.com
Album Review: Ryan Shaw – Real Love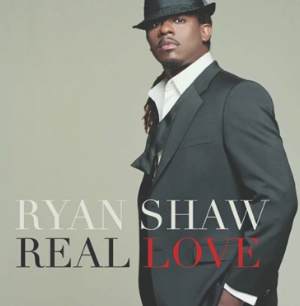 (Classic Soul)
Twitter Review: @kozmicfunk If your looking for the REAL THANG in music 2012, look no further than: Ryan Shaw – Real Love
There…now go & buy it. You can thank me later. Oh you say that isn't enough of a review? Too short? Need more perspective, than 140 characters can give you?
Well below is the Soul-Patrol.com review, if you need to understand the larger context, past/present/future of where this great new release fits into the paradigm of Black music.
——
I don't mind telling you that I am doing some serious mult-tasking at the moment:
— I am watching the movie "JFK" on Cable TV (for about the 20th time)
— I am in the middle of writing a piece on legendary NYC communicator, Hal Jackson
— I am listening to the new Ryan Shaw album "Real Love" (for about the 10th time, since November 2011)
— I am also preparing a new playlist for Nu Soul @ RadioIO.com
By now I am certain that you have heard about Ryan Shaw's latest release: Real Love? It has certainly generated a whole lot of publicity and is being featured all over the place these days. In fact Real Love is already in the top 10 on the iTunes Soul/R&B chart and it's just been released. I've been listening to the album for a good 6 months or so now, and if you are reading this, I strongly suspect that you will like Real Love as much as I do.
I get to review all kinds of albums, from all kinds of musical genres. Everything from doo wop to hip hop to bebop and everything in between. However in 2012 oddly enough I don't get to review very many "Classic Soul" albums, despite the fact that there are lots of them around. Sound like a contradiction? Well maybe…
The contradiction in my mind is that the use of the term "Classic Soul" as a marketing term, is poison. However the use of the names of "Classic Soul Artists" as a descriptor in order to "hype" something is perfectly acceptable. How many artists today do you see labeled as "Sounds like WilsonPickettMarvinGayeAlGreenOtisReddingSamCooke." That apparently is acceptable. Even more acceptable is to evoke the "vibe" of Classic Soul. That's because the "vibe' of Classic Soul is such a powerful undercurrent in our society, that even in 2012 all a President has to do is sing a few words from an Al Green song in order to put an entire nation into a "Classic Soul Groove." Hell in 2009 all a white girl from the UK (Amy Winehouse) had to do was a whole album of "Classic Soul," to win 5 Grammy Awards.
The movie "JFK" of course takes place mostly in the 1960's and the 1960's is when "Classic Soul" ruled. As I am watching the movie many of the events that inspired "Classic Soul" music during the 1960's are depicted. Of course our friend, the late Hal Jackson was the first to play the music of "WilsonPickettMarvinGayeAlGreenOtisReddingSamCooke"
etc. on the radio in NYC during the 1960's.
My personal belief is that Classic Soul is the greatest music ever produced by the United States, despite the fact that it's "chart lifespan" according to Billboard was probably less than 2 decades. Obviously it is the music of James Brown, Aretha Franklin, Prince, Temptations, Isaac Hayes, Whitney Houston, R. Kelly, Barry White, Dells, Smokey Robinson, Michael Jackson, Donna Summer, and more. Not quite so obviously it is also the music of Bruce Springsteen, Madonna, Peter Gabriel, Mick Jagger, the Beatles and more. Our society is so impacted by Classic Soul, that whenever one of the Classic Soul artists passes away (ex: Michael Jackson, Whitney Houston, Amy Winehouse, James Brown, Donna Summer, etc.) we go into a "national state of mourning," for at least 2 weeks. In some cases, their funerals are even nationally televised, similar to that of a head of state.
I realize that "Classic Soul" has an image that is frozen in time. It makes us think of segregated lunch counters, or perhaps of images of people from the past wearing afos/processes, flashy clothes or those very same people now 40 years older. However the reality of Classic Soul" in 2012 is far more complex than those images. It is actually all of that and more. Hell, just go to any college campus in the United States, poke around for a few hours and you will quickly discover that the most popular nightclub in the campus area is one where students dressed in 60's/70's vintage clothing dance till the wee hours to 1960's & 1970's Classic Soul 45's and that the most popular campus radio show is the one where a hip young DJ with a peach fuzz beard spins a combination of old 45's + brand new "classic soul music" created by garage bands with equally peach fuzz bearded members.
"Classic Soul" is also is one of this country's greatest exports. Music fans all over the world enjoy the timeless quality of it's sound/vibe, a fact that I have documented as a result of doing worldwide internet radio broadcasts and running one of the most popular worldwide music sites for well over a decade.
So why then is the term "Classic Soul" itself so damn "toxic" from a marketing perspective in 2012? I don't know the answer to that question, but I can tell you what at least a part of the solution is pretty obvious to my ears/eyes…
Which brings me to Ryan Shaw & Real Love…
First off, I have to applaud Ryan Shaw and his team (people like Jimmy Bralower, Johnny Gale, Al Kooper, Karen Manno, Robert Randolph, The Soul Survivors & more) for having the guts to produce a true fully formed and fully realized "Classic Soul" album in the year 2012. This my friends isn't anything "neo" or "retro," it is instead the REAL THING. By that I mean, the album has an "analog" (warm) feeling to it, as opposed to a "digital" (cold) feeling to it. In other word, it could be dropped into a 1973 "R&B Radio playlist" (or for that matter a 1973 "Top 40 Radio playlist.")
The album Real Love is a true "Classic Soul," album. It isn't "retro." Not one bit. There is only one "cover" (Beatles – "Yesterday") This album is so good that when I heard a rough cut of the songs back in November of 2010 I immediately said that I would add Evermore, Gone, Gone, Gone, That is Why, Yesterday, and Morning Noon and Night to my playlist.
Listening to the album you can hear clear influences. I can hear influences of the great Classic Soul record labels of the past. I hear Stax, I hear Motown, I hear Chess, I hear Atlantic. I hear the regional styles of Detroit, New York, Memphis, Chicago, East LA, The Carolinas, and more. I hear doo wop, I hear funk, I hear music to drive to the mountains with, I hear music you hear walking down the boardwalk to, I hear music to dance to, I hear music to make love to and I hear the sound of America (in all of its red/blue state permutations.) And yes I do hear the echoes of "WilsonPickettMarvinGayeAlGreenOtisReddingSamCooke."
Clearly the music of Ryan Shaw and Real Love stands on the shoulders of all of this and does so with an un-yielding passion. It doesn't purport to be anything "new" at all. When you listen to it for the first time, it will make you smile in the same way that "comfort food" does when you take that first bite. It is poised to be at the forefront of something huge that is taking place.
The good news here is that this all feels to me like the beginning of something as opposed to the culmination of something. Ryan Shaw is hardly the only artist in 2012 that is looking to the past in order to provide our musical answers for the future. However because you and I are likely to be hearing tracks from this album all summer long in a variety of situations is going to be seen as the leader of this movement. My best advice to you is to pick up on this album in whatever your preferred format is, sit back and enjoy the ride. This is gonna be a whole lotta fun…
–Bob Davis
609-351-0154
earthjuice@prodigy.net
Co-Founder www.soul-patrol.com
PRESS RELEASE: Check Cashing Day – Bobby Watson & The I Have a Dream Project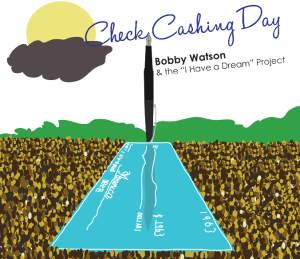 A few weeks ago, a few of you might recall that I wrote a piece about the 50th Anniversary of the March on Washington. As I was writing that piece, I was listening to this then un-released digital album. It was absolutely an inspiration to me.
A fantastic suite of jazz.
More later, but if you want to have a familiar artist in mind that you could make a comparison with, that artist would be Gil Scott-Heron.
Check it out online at:
http://amzn.to/14KHbUZ
Listening to it may just inspire you as well….
——-
Check Cashing Day
Bobby Watson/alto sax, Glen North/poet, Hermon Mehari/trumpet, Curtis Lundy/bass, Richard Johnson/piano, Eric Kennedy/drums, Pamela Baskin-Watson/vocals, Horace Washington/flute, Karita Carter, trombone
"Check Cashing Day" is the second self- produced recording on my (Bobby Watson) label, Lafiya Music. The project is a commentary on where we've been, where we are, and where we need to go as a people, as a country, and as a global community. The project is in honor of the 50th anniversary of the March on Washington and Dr. Martin Luther King's iconic 'I Have a Dream' speech. However, instead of focusing on the 'I have a dream' part of his speech, which is all too familiar, I chose to concentrate on another very significant part of his speech, the part that symbolizes the reason why over 300,000 people, black and white, were in Washington, D.C. on April 28th, 1963. Dr. King spoke of coming to Washington to cash a 100 year old check, a moral check that the founding fathers wrote into the Declaration of Independence but, to this day, the check keeps coming back marked 'insufficient funds. This, being the year of my 60th birthday, I sadly understand that Martins' dream has not been fully realized and the struggle continues.
"Check Cashing Day" is a concept recording, a play in 15 acts,. musical theatre, if you will. This project introduces a wonderful poet and spoken word artist from Kansas City by the name of Glenn North. I asked Glenn to put some poetry, from his perspective, to several of my compositions, as well as one written by Pamela Baskin-Watson and two written by Curtis Lundy. The result is something more powerful and thought provoking than I could have imagined. It is my hope that this recording provokes positive conversation and continued movement towards Dr. King's Dream so that the 'dream' becomes a reality that we all live everyday.
–Bob Davis
609-351-0154
earthjuice@prodigy.net
Co-Founder www.soul-patrol.com
Review/Commentary: Sandra St. Victor – Oya's Daughter (SSV's Got a Hold on Me)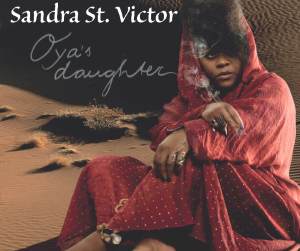 Over the course of about the past 10 years I have been asked the following question many times in interviews, panels, and in general conversation.
"Bob, who is your favorite female vocalist?" My answer is always the same:
"All-time; Etta James, Right Now; Sandra St Victor…"
And the response is usually; "Who is Sandra St Victor?"
And I say…"She's the MACK DIVA OF BLACK MUSIC."
And usually that is where the conversation will end. It is almost as if people might regard such a title as something to be afraid of….LOL
And that's who "SSV" is!
And if you know her name at all it is likely because you remember that she was the lead female voice of the hit making group called "Family Stand" back in the early 1990's.
But the "MACK DIVA OF BLACK MUSIC" is not anything to be afraid of. Far from it in fact. It is something that will nurture your soul, make your spirit soar and cause you to rethink your own potential of what you can do to not only improve your individual lot in life, but those around you as well.
I first met Sandra St Victor in the late 1990's and have been captivated by her music and her person ever since. At that time she was the "Queen Bee of the NYC Neo Soul Scene"
As a result, we have developed quite a friendship over the years. Long distance for the most part. Nonetheless just as intense as if she & I lived right next door to each other.
It is never a surprise when she writes an intense commentary on something I have written. Sometimes in agreement. Sometimes not.
She will take me to task one moment. And in the next moment seemingly compare me to Langston Hughes. It's that kind of honest relationship that makes you think "round the way girl."
More importantly, Sandra St Victor(SSV) has been continuously releasing music over the course of the past 15 years. And I have listened to all of it. And I have loved most of it. And I have shared most of it. On Soul-Patrol, On the radio, In my car (where I have forced passengers to listen to the music of Sandra St Victor for the past 15 years……LOL
First time I saw her perform live I compared her to Bessie Smith. However in hindsight, I now know just how limiting that description is…
If you listen to her music, you will hear echoes of other artists for sure (Chaka Khan, Betty Davis, Nina Simone, Tina Turner, etc) If you try to classify her music after listening, you walk away thinking; "Funk, Blues, R&B, Hip Hop, Jazz, Gospel, Rock, etc."
(However even those labels do her a dis-service)
Some of Sandra St Victor's songs might be classified as "message songs" and evoke the memory of artists such as Curtis Mayfield, Marvin Gaye, James Brown, Bob Dylan, etc. Clearly Sandra St Victor (SSV) reads the newspapers on a daily basis 🙂
However that isn't enough either. That's because she's also got some of the most powerful/compelling songs about human relationships laid down over the past 15 years or so. And if you pay attention, you just might find some solace in your own human relationships.
So much like Billy Eckstein's famous quote "If I were white I would have Frank Sinatra's career…"
I will paraphrase Billy Eckstein and update his quote for Sandra St Victor (SSV)… "If she was white yall would think of the MACK DIVA OF BLACK MUSIC, the same way that you think of Carole King, Laura Nyro, Carly Simon, Bonnie Raitt, etc…."
However even that wouldn't be enough. It does Sandra St Victor(SSV) a dis-service.
I say all of this to say that…
Sandra St Victor(SSV) has a new album coming out soon.
I'm listening to it right now!
And yall would do yourselves a dis-service if you didn't take a serious listen to it.
A few months ago Sandra St Victor (SSV) wrote to me and asked me what I thought of her new single "I Prefer?"
I wrote back to her and told her that the song sounded like "tater tots vs. the hash browns w/onions & green peppers that I knew that she could make…"
She fired right back to me and said…
"I'm ready for you Bob Davis, you need to know that I have been in my kitchen cookin and I got some serious hash browns for you…But listen, in my head, I mixed my onions and greens up in there! But I knew you'd think it was too commercial. I'm ready for you! So…Here are a few of thangs NOT MIXED OR MASTERED that I hope you feel me on."
Attached to that email were several hellified songs. I had no response. That's cuz she "did tha do."
As I am listening to my preview of the album, I am pleased to hear those songs that Sandra St Victor (SSV) told me that she had "mixed my onions and greens up in there!"
I'm sitting here smiling. And so will you when you listen 🙂
Sometimes "mah people" do extraordinary things…

And despite reports to the contrary, In fact they do them often. They do them every day. You see, we have no choice but to do extraordinary things, in order to survive. Sometimes when they do them, the general public gets to hear about them and they come to light. The whole world knows about the accomplishments & innovations of Barrack Obama, Muhammad Ali, Magic Johnson, Fredrick Douglass, Ralph Bunche, Jackie Robinson, Michael Jackson, James Brown, Lena Horne, etc.
However most often, those accomplishments of "mah people" never ever come to light. But they impact the people that they are supposed to impact. Usually that is good enough. But every so often, a "window of opportunity" will open up and it stays open for just a short period of time, for someone who could make a difference far beyond their normal reach. One such "window of opportunity" has opened up for my friend Sandra St Victor (SSV) with her soon to be released new album.
My hope is that when that happens, you will take a moment from your busy schedules to stop for a moment to do yourselves a favor, by taking a peek thru that window for yourself.
And when that moment occurs, I want you to do that for the most selfish of all reasons. Doing so will do YOU a heck of a lot of good.
(I'll write later about the songs themselves)
–Bob Davis
609-351-0154
earthjuice@prodigy.net
Co-Founder www.soul-patrol.com
PRESS RELEASE: Drew Schultz Detroit Benefit Project Continues w/ Eddie Willis of Motown's Funk Brothers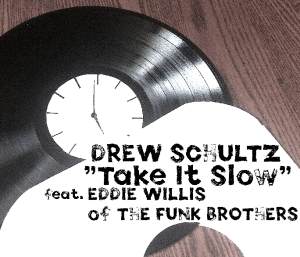 EDITOR'S NOTE: Our friend Drew Schultz is back again.
And he is doing something so against the grain, I gotta give him mad props. He is actually trying to help to fix a real problem. A whole lotta people talk a whole lotta junk about these kind of problems and what should be done, Few if any are willing to put any "skin in the game."
Go ahead and click on these links and tell be this isn't something worth supporting?
—–
Drew Schultz Detroit Benefit Project Continues w/ Eddie Willis of Motown's Funk Brothers
"Kid Motown" Drew Schultz continues Back To Class, Detroit Public School benefit project, with "Take It Slow," a new single featuring Eddie Willis, guitarist from Motown's legendary studio recording band The Funk Brothers
NOW AVAILABLE ON iTunes, Amazon mp3, Spotify, and more
Drew Schultz entered the music industry at the age of 19 performing with legendary Motown group the Four Tops, and appearing on stage with countless iconic soul artists including The Temptations, Aretha Franklin, Martha Reeves, The Dramatics, The Miracles, The Contours, Harold Melvin's Blue Notes, and more. In 2012 he released his debut album, "Back To Class." The record consists of 16 songs written by Schultz, featuring performances by the Four Tops, Dennis Coffey, James Jamerson Jr, Melvin Davis, Spyder Turner, Pat Lewis, Lenny Pickett, and many more. 50% of the profits go towards the music programs of the Detroit Public School System. Schultz now continues the project with the release of "Take It Slow," a follow up single featuring Eddie Willis of Motown's studio band, The Funk Brothers.
MUSIC VIDEO:
http://www.youtube.com/watch?v=26Qeykfbe3Q
The Funk Brothers, with Eddie Willis as one of multiple guitarists, played the instruments on almost every song of Motown's Detroit era, including iconic hits by Diana Ross & The Supremes, Smokey Robinson & The Miracles, Marvin Gaye, Stevie Wonder, The Temptations, and the Four Tops. "I met The Funk Brothers when I was still in high school," Schultz recalls. "Uriel Jones, one of their drummers, was a mentor to me. He really helped me through some times when I felt like giving up on playing, and the music that Uriel and Eddie made was always there. The Funk Brothers are literally responsible for the soundtrack of my life." Schultz' band, The Funk Machine, is the backing group on both the original "Back To Class" album and the upcoming single. Drew and The Funk Machine performed in Detroit in July to showcase the project at Don Was' All Star Review for the Concert of Colors, and last December saw the first donation to the Detroit Public Schools Foundation of $1,000. The project was featured in international press including Modern Drummer Magazine, SoulTracks.com, and Big City Rhythm & Blues Magazine, and prompted Susan Whitall of the Detroit News to dub Schultz "Kid Motown."
DETROIT PUBLIC SCHOOLS DONATION VIDEO:
http://www.youtube.com/watch?v=AuQuYUjFlQU
Schultz is the proud product of a public school music program in Shaker Heights, Ohio, which groomed him for all of his following success in the industry. "Shaker's music program was incredible," he says. "The public schools there had it all – concert wind ensembles, jazz bands, small combos, orchestra, musical theater, and a several-hundred member strong marching band. Studying music growing up taught me how to be diligent in practicing. It taught me how to succeed at something I cared about, and it taught me how to handle failures. It taught me how to work in a team, and how to be comfortable out on my own in front of others."
After three years studying jazz performance in Manhattan at New York University, Drew was called to move to Detroit and join the Four Tops as their full time drummer. "It was a dream come true," he says. "I grew up idolizing all of these classic soul artists, and to perform with them was my dream job." However, Schultz still needed to complete his college degree, and in the fall of 2012 he left the road to finish his education. The "Back To Class" idea came about through his love for classic soul music, combined with the need to return to NYU. "I had such a positive experience with the Shaker Music Programs," he says, "I felt like this was a way to produce a passion project with some of my favorite artists while helping to ensure that other kids can have the same experiences I did. I couldn't be prouder to continue the project with Eddie Willis. It means the world to be able to collaborate with someone who has influenced me so deeply, and to do my best to capture the spirit of the music that Eddie, Uriel, and The Funk Brothers gave us."
The single also features Schultz' New York band, The Funk Machine, who played the instruments on the original "Back To Class" CD. The band consists of Jent LaPalm on bass, Emilio Tostado on guitar, John Guari on keys, and Chris Ams on vocals. Delbert Nelson and Brian Asselin are also guests on the song, having toured with The Funk Brothers following the "Standing In The Shadows Of Motown" movie, and working together currently in Delbert & The Commotions.
Drew Schultz can be found at www.DSdrums.com and "Take It Slow" is now available digitally through iTunes, Amazon, Spotify, and more. The original "Back To Class" album is still available both digitally and on CD.
–Bob Davis
609-351-0154
earthjuice@prodigy.net
Co-Founder www.soul-patrol.com
Quickie Album Review: Theodis Ealey – You and I, Together
When I was a teenager growing up in New York, most of the time I listened to the same radio station. I was a loyal WBLS-107.5 listener. Although I would also listen to WWRL-1600 AM, WLIB-1190 AM, WRVR-FM 107.1 and even sometimes WBAI, WNJR outta Newark, occasionally WMCA-570 AM & WABC-770 AM, mostly after around 1971 or so I pretty much tuned in to WBLS-107.5 all of the time.
That's because my very favorite DJ, Frankie "Hollywood" Crocker was on each & every day from 4pm – 8pm. In NYC back in those days, Frankie "Hollywood" Crocker wasn't just the most popular DJ on the radio. He was an institution and kids like me all over the New York area paid very close attention to every word that Frankie Crocker said. We knew that he was also the Program Director for the station and that whenever he said also went for WBLS-107.5 FM as a whole.
At first he said that WBLS stood for "Black Liberation Station." Later he said that WBLS stood for "The Total Black Experience in Sound." Frankie Crocker explained his concept of "The Total Black Experience in Sound," by suggesting that the station was about a whole lot more than "just soul music." Frankie said that as WBLS Program Director it was his responsibility to bring to us the listener, "The Total Black Experience in Sound." That meant that we would hear:
-Both Little Richard & Richard Pryor.
-Both James Brown & James Baldwin.
-Both Jackie Wilson & Jackie Robinson.
-Both Miles Davis & Buddy Miles.
-Both John Lee Hooker and Dr John "The Night Tripper."
-We would hear Dukes, & Counts, Kings (BB) and Queens (Aretha) -We would hear Doo Wop & Funk & Rock & Blues & Soul & Jazz.

And we would hear it "all mixed up," just the way "we" invented it!
So how influential was Frankie Crocker?
We may never know the answer to that question.
However if you have been paying attention to Soul-Patrol for any amount of time, clearly Frankie Crocker's whole "Total Black Experience in Sound," has had a pretty big impact on a certain teenager named Bob Davis.
And that is my long winded way of bringing you back to the subject of this review…
MR. THEODIS EALEY
Yes my friends. Theodis is a Frankie Crocker kinda artist!
I think that if Frankie were still around he would add every song on the album, Theodis Ealey – You and I, Together to the WBLS-107.5 FM playlist. Below is my track-By-Track review of the album…
Theodis Ealey – You and I, Together
http://www.theodisealey.com
1. Theodis, What's Up aka Shut The Puck Up Theodis Ealey
[Stevie Ray Vaughn Style Blues Rock + Richard Pryor Style Comedy]
2. You and I, Together Theodis Ealey & Lacee
[Moments/Sylvia Style East Coast Slow Jam]
3. 634-5789 Theodis Ealey
[Very tasty Southern Fried Wilson Pickett Cover]
4. Love's Guarantee Theodis Ealey
[Moments/Sylvia Style East Coast Slow Jam]
5. Number One Baby Theodis Ealey & Lacee
[Otis Redding/Carla Thomas type duet, with just a taste of Johnnie "Guitar" Watson style guitar playing]
6. Think It Over Theodis Ealey & Lacee
[Jerry Butler/Brenda Lee Edgar type duet, Tyrone Davis style relationship advice, Curtis Mayfield style guitar playing]
7. Slow Grindin' Theodis Ealey
8. The Old Man's Story Theodis Ealey
[These two songs sound like what Black folks would call "country," kinda "Clarence Carterish," featuring blusey harps, twangy guitar playing, spoken word monologues, these are really an artistic multi-genre songs that could easily be played on both Blues or Country radio stations. Or better yet a Blues or Country music jukebox, just to keep em guessin. Let me put it this way, if he were still alive, Elvis might want to cover these two songs. Then what "genre" would you call it?]
9. The Last Time Theodis Ealey
10. Sweet Curvaceous Love Theodis Ealey
[These two songs are the kind of songs that would be "jukebox hits." BTW jukeboxes still exist in the "deepest/darkest" parts of the Black community. Just go to the ghetto at 2pm in the afternoon on a hot summer day, and look for a bar that's open. Usually the door is wide open to create a nice cross-breeze with the open back door, just walk right in and order a drink. Observe the scene closely and you might just see 7-10 older males & females. They are doing some heavy drinking, mostly talking a whole bunch of crap about their jobs, their family & neighborhood gossip. However there is always one couple in the bar that aren't participating in the general conversation. They are having their own private conversation. Eventually one of the two will walk over to the jukebox and play a song. These are the type of song that will be selected and the two (illicit?) lovers will find a dark corner of the bar to do a wild/erotic x-rated grid….]
11. Baby's Got Them Blue Jeans On
[More Curtis Mayfield style guitar, this time combined with Stax style horns]
So when you take it as a whole, this album is a pretty good example of "Total Black Experience in Sound." If you have any interest whatsoever in incorporating what Frankie Crocker would call "Total Black Experience in Sound," or perhaps you are a person who doesn't think that such a concept even exists in 2013, I think that you will be pleasantly surprised if you take a moment, to check out Theodis's website (http://www.theodisealey.com ) ignore the Twitter/Facebook/TMZ world that we are living in for just a few moments.
You will find that despite the recent passing from the scene of some great artists, that…
BLACK
CULTURE
ISN'T
DEAD
(yet)

Theodis Ealey – You and I, Together
http://www.theodisealey.com
–Bob Davis
609-351-0154
earthjuice@prodigy.net
Co-Founder www.soul-patrol.com
Concert Review – Billy Cox: The Last Gypsy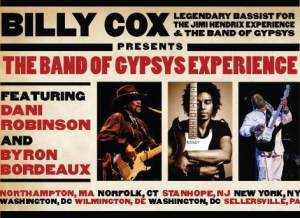 Saturday night at The Hamilton Live in DC the last gypsy from the Band of Gypsy's put on a hell of a show. On the night after the great Bobby Bland passed away, Billy and the band dedicated the Jimi Hendrix blues classic Red House to the blues legend. Billy talked about how he was about to retire when he heard 2 guitarists that helped delay his retirement. One was Dani Robinson. The other was Byron Bordeaux. I had heard about these guitarists but I didn't know that they were both black. Byron looked just like a "freezed dried" Jimi Hendrix. If you were to freeze Jimi when he died and thawed him today you have Byron. He looked just like Jimi would today. Same outfit, similar face. His guitarisms, however, were not quite there. He was excellent between the frets, but there was only one Jimi Hendrix. Still the greatest guitarist to ever pick up a guitar. Cox told several Woodstock stories between songs and talked about that second guitarist who played along side Jimi at Woodstock, Larry Lee. "Jimi always wanted to have a second guitarist to play songs like Dolly Dagger and Freedom" according to Cox. That's how he justified carrying 2 guitarists on this tour. However, we all know that it takes a village to teach our children and it takes at least 2 guitarists to take on Jimi's heroics. Byron played behind his back and with his teeth but Dani was the true guitar hero last night. He was super fast and had a tone that reminded me of Robin Trower meets Albert Collins. The funky drummer was also kicking! Especially on Machine Gun.
The show started off with a roaring interpretation of Jimi's Freedom. The crowd got into it immediately and sang along to it's catchy lyrics. The guitars were , at first, deep in the mix to show off the deep thundering bass of the star of the show Billy Cox. Billy showed why Jimi chose him to play in his Band of Gypsy's after he disbanded the Jimi Hendrix Experience. And it wasn't just because they were friends at the army base in Ft Campbell Ky. Billy can stank up a place. I saw him last year at the Experience Hendrix show in Rockville and he was aiight, had about a three on it. But last night, up close and personal at the intimate Hamilton Live (great acoustics) he showed up and showed out! Even when he released his guitar army later on in the show he was still the star of the show. I was proud of a brotha.
They also performed Dolly Dagger, All Along The Watchtower and (dedicated to Band of Gypsy drummer Buddy Miles) Them Changes. I thought it was interesting that they also played Wilson Pickett's Have Mercy and waxed about how a young Jimi played on the Don Covay original version. Again it was Billy who cranked on this one. That bass was thumping! On Voodoo Chile it was Dani who was the star attraction! He made love to his ax like Jimi would have done. And on Foxey Lady he (Dani) didicated it to his facebook girlfriend who was in the audience of around 200 (very diverse) Band of Gypsy fans.
My favorite of the night was Machine Gun. Although Dani sounded more like Ernie Isley (who used to perform it at live shows) he at times channeled Jimi also. He really showed what he was made of and turned it up to about an 11. He sounded like these guitar heroes but he also started to define what Dani was all about. And your boy Byron was right there also. Stroking like a Garry Shider spanking War Babies. Great performance.
After the show JJ, John and I had a chance to talk to our hero. We took several,pictures and bought Last Gypsy Tee shirts. I asked Billy why Bootsy didn't show up last year at Experience Hendrix. But like when I asked Bootsy himself, I got no answer. I guess I will see Billy again later this year at Experience Hendrix 2013!! Maybe Bootsy will show up???
–Dr G
–Bob Davis
609-351-0154
earthjuice@prodigy.net
Co-Founder www.soul-patrol.com
NEW RELEASE/REVIEW – SLY REIMAGINED-GLOBAL NOISE (BY EARL GREGORY)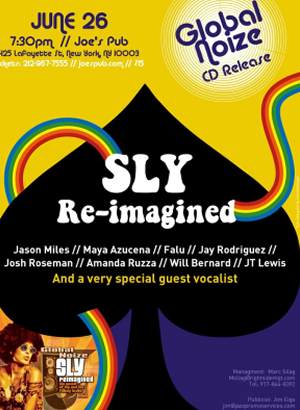 EDITOR'S NOTE: If you are in the NYC area, I can't urge you enough to go and check out Global Noize @ Joe's Pub. I have seen them live many times and they always deliver. I am a big fan of their music and I am quite pleased to say that for the second time I am quite honored to have participated in writing liner notes for a Global Noize album.
Of course that puts be in the position of not being able to write a review of the album, so I asked our friend Earl Gregory to take a listen and give us his thoughts. Below is Earl's review:
I was supposed to do this review last week, but it was just too difficult. With Clarence Burke Jr. and Marvin Junior joining the 'Ancestors', I just couldn't wrap my head around much else. The Lead and Signature voices of two groups that had influence and impact on me and my career and the legacy they both left behind, put me in a reflective mode too distracted to offer an honest impression on what is a wonderful project.
"SLY REIMAGINED"-GLOBAL NOIZE
TRACK LIST—–
-In Time
-Family Affair (Groove Vibe Version)
-Fun
-The Sane Thing
-You Can Make It If You Try
-Stand
-Thank You For Talkin' To Me Africa
-Family Affair (Falu Mix)
-The Same Thing (Muhuland Drive Mix)
-Dreams
Recently, someone posed the question, "Are Cover songs: Homage or irksome marketing ploy?" My answer is, it depends on the artists and their intentions. Lord KNOWS there have been 'covers' and 'covers of covers' throughout the history of recorded music. Some just 'like' a song and want to do 'too'.
Some like an artist and want to 'follow in their footsteps'. And there are some that want to 'make that money' copying a popular song or recording. In the end, the 'proof' is in the 'hearing' and after having heard other projects by Jason Miles and DJ Logic, and I dare presume what their intent was, they took another look at some of the music of Sly & The Family Stone, and as the title says," Re-Imagined" them.
As usual, Global Noize defies 'labels'. I think it is their idea to 'create' and let 'us' call it what we want to. For sure, there is 'The Funk'. "Rubber Neckin'/Chicken Neckin" Funk. If it don't make you move your head, check your pulse, because in the overall listening you get caught up and stay caught up to the end.
The Track List shows songs we all pretty much know, but they have been 'Re-Imagined'. No real 'surprises'. They didn't try and put 'Whistler's Mother' in a 'Lazy Boy' or 'Mona Lisa' with 'teeth'. They took what was 'there' and enhanced it with excellent musicianship and vocals sitting on top of a 'Funky Foundation'.
I'm looking at this 'Press Release' and there are some notables they called in for various tracks. Should anyone from this project read this and I didn't give you mention 'PLEASE' forgive me!
'In Time' has this beginning with Malika Zarra doing this 'crazy chromatic thing'. Then Nona Hendryx (my 'Bluebell') on the lead. Right from the start, you're 'in'.
There are 'TWO' versions of 'Family Affair'. Both have Ms. Roberta Flack on the lead along with James D Train Williams and is 'Groove Vibe Version). The second is the Falu Mix without 'D Train'. Falu joins Ms. Flack on the vocals of this one. Both seem similar, but minus 'D Train' more attention goes to the 'groove' as Falu does her 'improve' along with it.
There are also TWO versions of 'The Same Thing'; the second being the 'Muhuland Drive Mix'. Both just 'lay there' in 'deep Funk'. You might want to bring in your 'shoulders' on these.
Another familiar voice is Maya Azucena on 'Fun'. She also lends herself to "You Can Make It If You Try" and "Stand". She is strong but not overpowering to all else that is going on musically.
This aspect seems to be a 'theme' in all these tracks. The lead further enhances the instrumentation and the instrumentation sits nicely under the lead vocals. I guess you can call it 'balance'. You get just enough of everything and not too much of anything. Guess you can call that 'blend'. Then again it is the signature and distinction of Funk. But I digress.
"Thank You For Talkin' To Me Africa", with Global Noize 'regular' Falu brings her world sultry style into this one along with Amy Hanaiali. Don't know who the guys are, but I'm likin' the harmony here that…yet again…sits on an 'easy Funk' groove with some poppin' horns.
"Dreams" is the only tune I wasn't familiar with as Sly's work. Falu is here again. 'This' track, to 'me' is reflective of the kind of music and style I have grown to appreciate with Global Noize; pulsating and airy. It is that 'sound' that defies 'labels' and you are free to 'call it' whatever you 'interpret' it to be.
Another signature of Global Noize is 'the company they keep'. They bring in musicians and vocalists that further enhance the 'images' of music creation they set down as foundation. On this one, to 'me', I think they just raised the bar. Outstanding arrangements, comping with each other within every track giving 'color' to all the songs. Props to the DJs adding appropriate scratches' and 'effects' moving the tracks. In fact, props all the way around for "Sly Reimagined". Just in time for summer. Gotta have this one if you don't get anything else!
'Covers'? Not this one! "Re-'Imagined' ".
–Earl Gregory
–Bob Davis
609-351-0154
earthjuice@prodigy.net
Co-Founder www.soul-patrol.com
R.I.P. Marvin Junior – The Multi-Generational "Voice" of Black Culture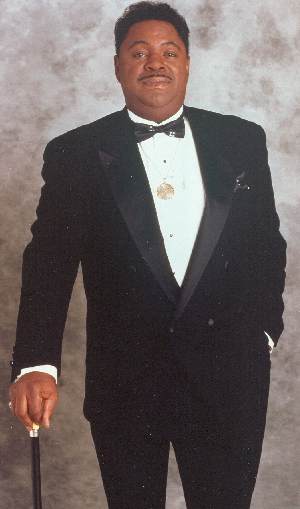 My very first encounter with the Dells was in 1969. I had just heard the song "Oh What a Night" on the radio in NYC. I was listening to the radio in my bedroom and of course I thought the song was off the hook. As the song was just about to end, my father walked in to the room and said:
Mr. Davis: What's That you are listening to?
Young Earthjuice: It's a brand new song.
Mr. Davis: That song isn't new.
Young Earthjuice: Frankie Crocker just said that; "it's the brand new release from the Dells."
Mr. Davis: It may be a new release, but that song is old as dirt. It first came out when I was a teenager and the guy singing it has to be at least my age, if not older.
Sure enough, as I would later learn, via continuous listening to Frankie Crocker, the Dells had indeed originally released the song "Oh What a Night," back in 1955. Frankie said that it had been a hit song and that the Dells were one of the few "doo wop" groups that were still around & kickin. He also said that the Dells lead singer Marvin Junior had co-written and sang on the original 1955 version of the song.
Years later when I met Marvin Junior, I told him that story. He told me that he has heard a variation of that same story many times from many different people. He said that every time he hears it that it made him smile because it means that the Dells are truly "multi-generational."
And that they are. Marvin Junior might just be the single most influential "voice" in the history of Black music. His influence on male singers like Teddy Pendergrass, David Ruffin, Cee Lo Green and others are quite obvious. Other influences are just as powerful, but perhaps not quite so obvious. Take for example of friend Chuck D, front man of the legendary rap group Public Enemy. A few years ago, Chuck D. told me that when he first started, he intentionally set out to sound as much like Marvin Junior as possible. I didn't quite believe him, so I decided to spend an afternoon listening to Public Enemy songs & Dells songs, back to back to back. The vocal similarities are astounding. Chuck really does sound like Marvin. Not exactly, but "almost," in the same kind of way that Teddy P. & David Ruffin did.
So one way we can think about Marvin Junior is that his influence runs from "doo wop to hip hop."
But more important would be to think about and consider, exactly why Marvin would have such a multi-generational influence?
Well I think that is also painfully obvious. Marvin's voice is that of a proud and virile Black man. It is of someone who recognizes the struggle that he faces and faces it head on. It is a voice of teachers & preachers. It is a voice that all men who want to influence others would want to emulate. It is in fact the voice of leadership. Listen carefully to speeches of people like MLK, Jessie Jackson, Louis Farakkahan & others. Listen to the voices of some of your favorite Black politicians, DJ's, actors, etc. Don't many of them sound like they are emulating the voice of Marvin Junior?
All of this may just be too much to think about or to consider, after all wasn't this man just a singer? Or even just a great singer?
Well perhaps you are correct?
Perhaps it is all too complex to think about?
Maybe I should just let it go?
After all, the whole topic of Rhythm & Blues itself is a pretty complex topic, and perhaps it's complexity is best left alone and we should simply focus on the songs?
Marvin Junior wasn't really what you would consider "computer literate."
However he was quite interested in Soul-Patrol.com. He told me that he would have someone print out many of the things I had written, and whenever I would see him, we would have conversations about some of the topics I had written about.
Once backstage Marvin said to me; "Bob one of the reasons that I like you so much is because you understand that Rhythm & Blues is a complex thing."
Of course I knew just where he was going, but I could tell that he wanted to let it all out, so I said to him…
How so Marvin?
Marvin said;"One of the reasons why some Americans prefer Blues over Rhythm and Blues, is because Blues is pretty simple. Blues is easy to play and it's easy to relate to. Blues is straightforward, simple, and reflects a back to a time that is simple and uncomplicated. Rhythm and Blues on the other hand was born first of the complexities of the great migration of Blacks from the south, then the complexities of WW II and the integration movement of the 1950's/1960's. Rhythm and Blues is complex, it's harder to play, harder to interpret, it's complicated and carries with it implications for America that some Americans don't want to deal with."
Of course I smiled and when I did, I thought about all of the people from the major music publications who questioned why the Dells belonged in the Rock n' Roll Hall of Fame. They told me that they thought the Dells weren't significant enough, that they hadn't accomplished enough, etc. I could look into their eyes and know what they were really thinking.
They were thinking; "the Dells are nothing but a broken down, bunch of dumb doo wop singers, who in no way shape or form belong in the Rock n Roll Hall of Fame."
They never bothered to get to know Marvin Junior.
And that was their loss.
They just might have missed out on their opportunity to learn something about Rhythm and Blues, but also about the true origins of Rock n Roll, from one of it's masters!
But then again, maybe that is what they were afraid of?
Back to that "leadership thing" for just a moment….
Whenever I was around Marvin and started talking about artists like Smokey Robinson or Lionel Ritchie, Marvin would always say the same thing…
"Bob, what I don't understand is why when these guys decide to go solo, they don't take the rest of the group with them? Seems to me that even as a solo artist, you still need background singers, why not keep the same background singers who made you successful in the first place? After all, these are the people who best know how to maximize your strengths & minimize your weaknesses…"
Now to be perfectly clear, speaking as someone who knows the Dells very well, I can tell you that the Dells don't have a "leader."
They are the shining example of "harmony" on multiple levels, which each member making a valuable contribution to the whole, if often unseen by the general public. Notice I didn't say that they always agree on everything. But they always found a way to make "harmony" out of a disagreement. That's the reason why the Dells have been together for so long, unlike many of their contemporaries.
But Marvin was their lead singer, on most of their songs. And he certainly could have become a "solo artist" had he wanted to. But instead he stands as a shining example of "leadership among equals." And that my friend is something that we can all take inspiration from.
RIP – Marvin Junior
NOTE: Marvin Junior will have private services.
–Bob Davis
609-351-0154
earthjuice@prodigy.net
Co-Founder www.soul-patrol.com
Paula Deen/Culture Bandity/Sonny Corleone/A Teachable Moment?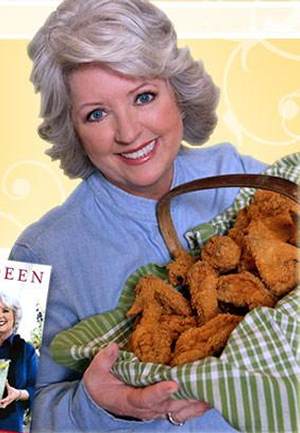 No doubt you all have seen the furor that has erupted over Paula Deen & her recent testimony in a lawsuit that has been published all over the internet?
My initial reaction when hearing about is was something along the lines of; "Well it doesn't exactly surprise me, she's no different than a whole lot of people in the United States…"
Then I thought about the different ways that Lil Wayne and Emmett Till might react to Paula Deen and her commentary?
Then I saw Black American CBS News commentator Nancy Giles on TV making the following statement: "…and on top of everything else she STOLE all of OUR recipes anyhow"
That's when the light bulb went off over my head.
I thought back to the very first time that I had seen Paula Deen's cooking show on TV. And I remember thinking to myself: "She is making Soul Food acceptable to the mainstream and I'll bet that she is going to make a boatload of money doing so. How come someone Black can't do the same thing?"
Obviously the whole topic of Culture Banditry has been one of the key topics discussed here on Soul-Patrol since it's inception. We have mostly discussed it in relation to the historical exploitation of Black American musical artists. It is a tough issue to discuss in a public forum, simply because it is really easy for it to quickly degenerate into a hurtful & finger pointing discussion regardless of what your take may be on the topic.
Is it about money or is it about race?
Culture Banditry is about economic exploitation.
And much of American History (musical & otherwise) is built upon the reality of that economic exploitation. Culture Banditry is so much a part of the fabric of what some people refer to as "American Exceptionalism," sometimes we don't even think about it when the exploitation is staring us right in front of our faces.
Do you think I am exaggerating?
Ask a Latino how they feel when they drive down the road and pass a "Chi-Chi's" restaurant? I think that you might find that they feel the same way that Black Americans felt when they drove past a "Sambos" restaurant or how a Native American feels when they see the Washington Redskins playing on TV.
You see it is really easy to look at Culture Banditry and think that it is the same thing as racism. But it isn't. It's mostly about money. Culture Banditry doesn't care who gets exploited. It only cares about the money that can be generated. And it cares that the people being exploited don't have the resources to prevent the exploitation from happening.
Oh folks may complain about the exploitation in private.
But they can't stop the exploitation from happening.
For example, just a few weeks ago I was in a restaurant with my family. And I ordered chicken wings.
Of course as I placed my order, I asked the young white waitress; if their chicken wings were one piece or 3 pieces…" She didn't quite understand me. Then I had to explain in more detail. I said your menu says 5 chicken wings. I just want to know if that means 5 pieces of chicken wings or does that mean 5 whole chicken wings. Because 5 pieces of chicken wings really just means something less than 2 whole chicken wings…" She still didn't understand, so she got another waitress who happened to be Black to come over. The Black waitress replied; "sir each one of our chicken wings has 3 pieces, don't worry we serve REAL CHICKEN WINGS HERE…" And we all laughed.
When the waitresses left; I said to my daughter; "when I was a kid you couldn't give chicken wings away to white folks for free, however in today's worlds white people love chicken wings so much that they sometimes they consider a single chicken wing to be 3 pieces of meat. And when they started doing that they made chicken wings too expensive for Black folks to eat anymore…."
My daughter laughed.
My wife laughed.
I laughed.
Clearly we recognized the Culture Banditry at work.
However I am not in a position to stop it or prevent the economic exploitation from flourishing into the future.
Of course Paula Deen is one of the reasons why in 2013 White Americans love chicken wings so much. She and other Culture Bandits have gotten rich popularizing food recipes that were once the staples of the decendants of Black American slaves.
Is that racist?
Or is that just good business?
Perhaps the great NYC philosopher Sonny Corleone said it best in this speech to Michael Corleone and Tom Hagen?
Sonny: [laughing] What are you gonna do? Nice college boy, didn't want to get mixed up in the family business. Now you want to gun down a police captain. Why? Because he slapped you in the face a little? What do you think this like the Army where you can shoot 'em from a mile away? No you gotta get up like this and, badda-bing, you blow their brains all over your nice Ivy League suit. C'mere. You're taking this very personal. Tom, this is business and this man is taking it very, very personal.
In other words,…..Black folks shouldn't get upset with Paula Deen for using bad language, if you want to be upset with her at all, it should be because she stole your culture, made millions and is laughing at you, ALL THE WAY TO THE BANK because you were stupid enough to let her do it…
(Please see the Col. Tom Parker file re: Elvis for the musical analogy)
A Teachable Moment?
The topic of Culture Banditry continues to play a large role in the daily lives of most Americans, simply because if we are to have a future, we as Americans need to be able to have an honest conversation about exactly how the events of the past have brought us to where we are in the present. This will give us the information that we need to have in order to plot out exactly what kind of a future we want to have as Americans. My hope is that this whole Paula Deen story will be helpful in creating an environment where Americans can start having honest discussions about this topic. I agree with "Sonny." This is about business, it's not personal…"
–Bob Davis
609-351-0154
earthjuice@prodigy.net
Co-Founder www.soul-patrol.com
GOD DON'T LIKE UGLY (EXAMPLE #666: LIL WAYNE/EMMETT TILL)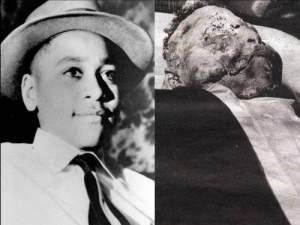 Sometimes things happen and we don't understand why.
But in reality we do understand why, don't we?
Today I offer an example, ripped from today's headlines of two news stories (just like "Law & Order,") that to some would appear to be un-related. However it doesn't take much to see very clearly that these two news stories are in fact related…
—–
EMMETT TILL'S FAMILY REACTS TO LIL WAYNE LYRIC
NASHVILLE, Tenn. (AP) — A cousin of the late Emmett Till wonders if Lil Wayne understands just how damaging it was when he rapped a vulgar reference to the black U.S. teen whose death in 1955 became a significant moment in the civil rights movement.
Airickca Gordon-Taylor says Till's family would like an apology from Lil Wayne for the brief but disturbing lyric on Future's "Karate Chop" remix. But more than that, she'd like the platinum-selling New Orleans rapper to understand how his comparison of a sex act to the 14-year-old Chicago native's torture death in Mississippi is hurtful to the black community.
"It was a heinous murder," Gordon-Taylor said in a phone interview Thursday from Chicago. "He was brutally beaten and tortured, and he was shot, wrapped in barbed wire and tossed in the Tallahatchie River. The images that we're fortunate to have (of his open casket) that 'Jet' published, they demonstrate the ugliness of racism. So to compare a woman's anatomy – the gateway of life – to the ugly face of death, it just destroyed me. And then I had to call the elders in my family and explain to them before they heard it from some another source."
LIL WAYNE HAS BEEN HOSPITALIZED, BUT ACCORDING TO HIS CAMP AND HIS OFFICIAL TWITTER ACCOUNT – HE'S OK.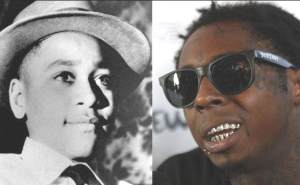 The multiplatinum rapper was hospitalized in Los Angeles on Friday and reps confirmed he was "recovering." He apparently tweeted to his fans from his official account on Friday night: "I'm good everybody. Thx for the prayers and love."
A person close to the superstar's camp who asked for anonymity because of the sensitivity of the matter confirmed to The Associated Press that Lil Wayne had a seizure. He has a history of seizures in recent years that have led to previous hospital visits.
While there were some reports that Lil Wayne was fighting for his life, members of his Young Money camp denied it on Twitter.
Before the tweet from Lil Wayne's account, rapper Mack Maine tweeted: "Wayne is alive and well! We watching the Syracuse game…thanks for the prayers and concern. he will update you all soon."
Rapper Birdman, Lil Wayne's mentor, also downplayed reports that Lil Wayne was in grave condition, tweeting: My son is in good spirit..feelin much betta…be home soon."
The 30-year-old New Orleans native, whose given name is Dwayne Michael Carter Jr., is one of the biggest stars of not only his genre but in all music. He's due to release his 10th album, "I Am Not a Human Being," on March 26.
—–
Please take note of the name of this upcoming album.
(I'd change that real quick if I were him, no matter what it costs…..LOL)
–Bob Davis
609-351-0154
earthjuice@prodigy.net
Co-Founder www.soul-patrol.com
Album Review – Angel Rissoff – Nu Soul Stories (Life, Love and Tall Tales)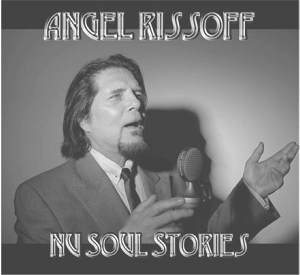 First & Foremost, this is a great album:
Angel Rissoff – Nu Soul Stories (Life, Love and Tall Tales)
Featuring three Rock & Roll Hall-of-Famers
http://bit.ly/XmpOGV
Angel Rissoff is quite possibly the most important artist that I have covered here on Soul-Patrol over the course of the past 10 years.
His music is great, no doubt about that. But of course there is much more to the story. And this weekend it seems most appropriate to tell you all why. http://bit.ly/XmpOGV
This is a very special weekend. First of all it is my birthday. I was born on January 19th 1957.
And no different than any other kid who has a birthday, right around Christmastime, I grew up feeling slightly "gypped," when it came to getting presents. My family was always quite broke after Christmas, and although they always tried their best, my birthday always felt like it was something of an afterthought. Really and truly, just another cold day in January.
Of course this all changed quite dramatically in 1983, when Dr. King's birthday was made a national holiday. Well for me, strictly as a "side effect" it also meant that my birthday suddenly became celebrated during a "three day weekend" most years.
And this year it takes on additional significance, because it is also the weekend celebrating the second inauguration of President Barrack Obama. For many Black Americans, even those who disagree with many of his policies this is a big moment in history. And not just because it is taking place on Dr. King's birthday. It is because this second election means that perhaps that which not so long ago seemed not just impossible or even unthinkable, might actually be a normal or a regular thing. And if what was previously impossible or even unthinkable, could be normal or regular, that means there is hope for a whole lot of other things to be normal/regular as well.
And this brings me back to Angel…. http://bit.ly/XmpOGV
Angel is a dude from the Bronx. Just a regular dude. Happens to be a white dude.
http://bit.ly/XmpOGV
Musically he comes out of the same musical tradition that gave us artists like Dion, Laura Nyro, the Rascals and others. A few of you out there might call it a tradition of "blue eyed soul." Personally I can't stand that term. It is so shallow and in some ways is offensive. It implies somehow that the artist and their artistry is just "impossible or even unthinkable" as opposed to being "normal/regular." One of the problems in attempting to describe music using shorthand terminology like "blue eyed soul," simply because we are too lazy to consider what it actually is and what it might actually represent. Therefore we don't allow ourselves the pleasure of being able to accept the "impossible or even unthinkable" as being "normal/regular." http://bit.ly/XmpOGV
And I am here to tell you that very clearly the days of being unable to "impossible or even unthinkable" as being "normal/regular," are over. http://bit.ly/XmpOGV
Dion, Laura Nyro, the Rascals and others from NYC who happened to be white were bonafide R&B artists. They could and should be considered to be GREAT R&B artists, simply because not only did they perform it, but they lived it. And nothing should be considered to be unusual about that. Nor should we have to insult, and marginalize their artistry by using terminology like "Blue Eyed Soul."
And so should the music of Angel. It is quite simply a great album of what some might call R&B music. Some might call some of the songs "Classic Soul." Some might call it "Nu Soul." Some might call it "Blues." Some might call it "Funk." Some might call it "Jazz." http://bit.ly/XmpOGV
But again, these are all shorthand names that each sorta miss the point. It's all great Black music.
— It's "normal/regular" because it is created by a talented cat from the Bronx. This is Big City music for Big City folks who walk down their streets with a "glide in their stride & a dip in their hips."
–It's "impossible or even unthinkable" because it dares/challenges the listener to consider the fact that maybe, just maybe the era of GREAT BLACK MUSIC hasn't come to an end, simply because this kind of artistry still exists in 2013.
No surprise to me whatsoever. That's because these two things ALWAYS holds true for all of the music that comes from Angel. And that is why I feel he may be the most important artist that I have covered over the course of the past 10 years. His music represents both the past and the future at the same time. http://bit.ly/XmpOGV
Here is the track listing:
1. 29 Ways
2. Baseball Junkie
3. Sugar Bowl
4. You've Lost That Lovin' Feeling
5. Back From The Dead
6. Thought I Knew Her
7. Thought I Knew Her pt 2
8. Every Man
9. You Better Run
10. On The Other Hand
11. Fine Wine
12. Open the Door To Your Heart
13. Shag Time
Note: some of these songs are covers and some are originals. This album is far more than the sum of its parts. Although some of you may not have the "attention span," you really should try to "swallow it whole."
Try it, you can sample all of the tracks at his website: http://bit.ly/XmpOGV
And if you do, you might just find that what you thought was previously "impossible or even unthinkable" as being "normal/regular."
And just like everyone finally coming to understand that the existence of something like "President Obama," is actually quite "normal," the existence of a work of Black Music Artistry coming from "a talented cat from the Bronx," is quite "normal" as well.
After all, he's only been doing it for the past few decades.
Now back to my birthday celebration….
–Bob Davis
609-351-0154
earthjuice@prodigy.net
Co-Founder www.soul-patrol.com
Echoes of an Era (Trayvon Martin & Sgt Robert Bales outrage)
I give you the following two "echoes."
The general public seems to be outraged by these two cases, as well they should be. Both cases seem to be the very definition of what the "flip side" of the American Dream is supposed to be. Of course the media is simultaneously fueling that outrage, yet at the same time is warning us that those who appear to be the guilty parties, still must be presumed innocent.
Yet even if they are innocent, there still feels like something is terribly wrong.
1. The case of Trayvon Martin in Sanford Florida (Echoes of Emmett Till)
2. The case of Sgt Robert Bales in Afghanistan (Echoes of Lt. William Calley/Mi Lie Massacre)
A few weeks ago, I wrote about my personal disdain for the "values" of the hip hop generation. Well these two artists (Jasiri X and Sgt Dunson….along with Rebel Diaz) are the exceptions that prove the rule.
Please feel free to forward these videos to your frineds online and make them as popular as they can be. Perhaps it will encourage the mainstream music industry to start speaking out on these critical issues?
–Bob Davis
609-351-0154
earthjuice@prodigy.net
Co-Founder www.soul-patrol.com
Concert Review: Lee Fields + Sugar Pie DeSanto @ The Bell House New Years Eve Brooklyn, NY (12/31)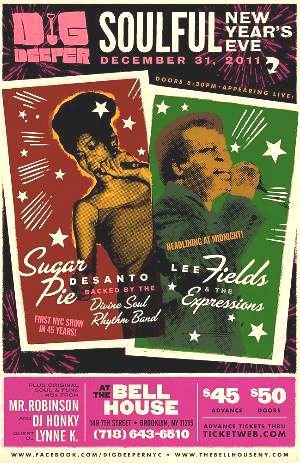 This long overdue review from New Year's Eve December 31, 2011 /January 1, 2012, is going to end up being more of a "stream of consciousness," than a typical concert review. As many of you already know, 2011 was just about the worst year of my life, with the passing of my mother on Thanksgiving day, among other things that you don't know. So as you might well imagine, I was quite happy to see the year end and for a new one to begin.
As a general rule, I don't go out at all on New Year's Eve at all. I stopped doing that many years ago, for all of the obvious reasons why the best place to be on New Years Eve is right at home, in front of the TV set watching the ball drop along with Dick Clark.
However the idea of bringing in the New Year with our good friends, Lee Fields and Sugar Pie DeSanto, was inspirational for me. I knew that not only would the show be ultra phunky, but I also knew that it would be just the type of "attitude adjustment," for me on a personal level that would enable me to start of 2012 on a positive tip.
Both are longtime members of Soul-Patrol, over 10 years in fact.
–In fact Lee Fields had attended the 2011 Soul-Patrol Convention this past summer in Philadelphia.
–And back in 2008 we were quite honored to have been in attendance when Sugar Pie DeSanto was presented with her R&B Foundation Pioneer Award.
And of course, this was Sugar Pie's first NYC appearance in many, many years.
(Later we were to learn that she had just recently discovered that she had been born in Brooklyn.)
As "mrs. earthjuce' and I were preparing to make the journey from New Jersey to Brooklyn for the show, something occurred that perfectly set the tone for the evening. My daughter, home from college for the Holiday break, who had previously told us that she would ge going to Philly to hang out with her friends, informs me that those plans had fallen through and wants to know if she can hang out with mom & dad for New Years Eve? Although I would never have suggested it, nothing could have made me smile more 🙂
Anyhow, the rest of this is the "stream of consciousness" that I tweeted that evening from the Bell House nightclub in Brooklyn on New Year's Eve December 31, 2011 /January 1, 2012…
@kozmicfunk: Im sitting here in the super hip/super slick Bell House nightclub in Brooklyn with my two best girls (mrs earthjuice & rachel).
@kozmicfunk: We are waiting for the supa phunky Mr. Lee Fields and the legendary Ms. Sugar Pie DeSanto (the inspiration for Amy Winehouse) to to hit the stage.
@kozmicfunk: The instruments are on the stage, there is a huge dance floor and I am ready to throw down 🙂
@kozmicfunk: I sure as hell will be quite happy to see 2011 come to an end. Stay tuned. I've got some big plans for 2012.
@kozmicfunk: Be safe and just be sure to keep it FUNKY, wherever you are tonight…a seven piece band including a horn section.
@kozmicfunk: Here comes Ms. Sugar Pie…
@kozmicfunk: She has already lept off of the stage several time to dance with the audience
@kozmicfunk: She brought someone up on stage to do a real nasty slow drag with her…….LOL
@kozmicfunk: This place is SOLD OUT PACKED (and she is driving them nuts)
@kozmicfunk: In The Basement (Sugar Pie Live)……Like being in a discotheque (circa 1965)
Sugar Pie DeSanto (http://www.jasmanrecords.com

–Life Goes On
–Soulful Days
–Use Whatcha Got
–Slip In Mules
–Go Go Power
–Hello San Francisco
–In the Basement
–Let's tear it Up
@kozmicfunk: Ball just dropped and now waiting on Lee Fields…
@kozmicfunk: while we are waiting, the DJ has been rockin some Betty Davis.
@kozmicfunk: Sugar Pie was awesome….
@kozmicfunk: We hooked up with our boy Lee (http://whoislee.com) and his lady earlier. Lee always comes out to support
@kozmicfunk: Lee Fields and the expresions just took the stage….
@kozmicfunk: If y'all miss James Brown….("there it is")….then ya need ta check out brotha Lee Fields
@kozmicfunk: …they are starting off with some mellow and phunky Hugh Masakela type stuff
@kozmicfunk: Horn driven and very cool.
@kozmicfunk: I think that the "Expressions" are actually the "Dap Kings?")
@kozmicfunk: Crowd is goin wild…
@kozmicfunk: The promoter tells me there are about 600 people here in this room tonite.
@kozmicfunk: Bro Lee is doin his thang…..
@kozmicfunk: Remember the song….."SUNNY?"
@kozmicfunk: Lee Fields just did a MONSTER cover version…..
@kozmicfunk: Brotha Lee is done….but back for an encore………..and soundin like Bobby Womack 😉
@kozmicfunk: ….but he's dancin like…..JB…….
@kozmicfunk: (splits n twists and everythang to some badd azz sh*t that is some kinda bizarre cross between James Brown and Bobby Womack
@kozmicfunk: …..(totally …."wild and peaceful")
Lee Fields & the Expressions (http://www.leefieldsmusic.com
–Expressions Theme
–Two Timer
–Here Today, Gone Tomorrow
–Money is King
–J.B.
–Love Comes and Goes
–Ladies
–Could Have Been
–Sunny
–What Can a Man Do
–You're The Kind of Girl
–All Your Goodies are Gone
–Bewildered
–Riot
–My World
So we left the club, located in a kind of no man's land warehouse district between Red Hook, Park Slope, Gowanus and the BQE, currently undergoing gentrification, I was told. As we drove back to NJ, thru Manhattan (to avoid the unbelievable $18.00 toll on the Verazzano Bridge,) my family was quite happy that we had gone to see Lee Fields and Sugar Pie DeSanto and that we had all gone together.
We danced
We screamed
We had a couple of drinks
I got to introduce my family to the artists.
But more importantly I got to expose my daughter to some fantastic live music. It was the cold blooded Black Music of the 1960's (Sugar Pie DeSanto) and 1970's (Lee Fields.) It was the REAL THING, as performed by REAL ARTISTS.
It was music whose best days some will claim, is best viewed thru the "rear view mirror of time."
But try telling that to the 600 or so folks between the ages of 20 – 35, at the 'sweatbox" called "Bell House" (http://www.thebellhouseny.com) who were there dancing their azzes off from start to finish, that this kind of cold blooded soul/funk is best viewed thru the "rear view mirror of time?"
Something tells me that my music does indeed have a future.
And it is a future that I am even able to share with my daughter.
How's that for a cool way to start off the year?
–Bob Davis
609-351-0154
earthjuice@prodigy.net
Co-Founder www.soul-patrol.com
PRESS RELEASE: "Blood Is Thicker Than The Mud; Little Sister From The Inside Out" (www.vetstone.com)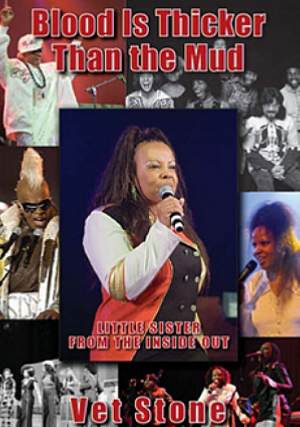 Editor's Note: I am very pleased to send out this press release.
It's a sneak preview of a new book that has been a long time in coming. It's called "Blood Is Thicker Than The Mud; Little Sister From The Inside Out." And it's by our friend Vet Stone, the "Little Sister." www.vetstone.com
I have been privileged enough to have been an observer over the course of the past 10 years of much of this story, and I will tell you right up front that this book is NOT for everyone:
–It is NOT for people who are interested in gossip about Sly & the Family Stone.
–It is NOT for people who "think" that they know the history of Sly & the Family Stone and who don't want their opinions to be confronted by the truth, about that history.
–It is for people who are interested in actually understanding what the cultural & human dynamics are behind what was (and in some ways still is) one of the most compelling musical phenomena's of the second half of the 20th Century.
The press release is from our friend Tee Watts, who many of you here know. Go to the site, check out the sample chapter and contact the author directly with your thoughts & questions, directly from the site: www.vetstone.com
(we will have more lata….Bob Davis)
——-
November 12, 2011
FOR IMMEDIDATE RELEASE

Blood Is Thicker Than The Mud;
Little Sister From The Inside Out
www.vetstone.com – Let's see. I believe it was Sly's running buddy, George Clinton who gave us the Pinocchio theory which stated, Fake the funk and your nose will grow. The point is, many author's have tried to chronicle the annals of Funk from the perspective of Sly & The Family Stone. There was Joel Selvin's Sly & The Family Stone-An Oral History, There's A Riot Goin' On by Miles Marshall Lewis, Sly-The Lives Of Sylvester Stewart and Sly Stone by Danny Santiago and I Want To Take You Higher-The Life and Times of Sly & The Family Stone by Jeff Kaliss. Yet to be seen is the much hyped and over-heralded, Thank You-The Story Of Sly & The Family Stone by the Nether-Twins, Edwin & Arno Konings.
Much of the afore mentioned titles are simply, to quote George Clinton, one mo gin', Biological Speculation, i.e., on the part of the collective authors. Shoot, one of them interviewed no one connected to the band or the family to write his book. Like uh, suspend that creative license, will ya?
Vet Stone, Commandress of the Sly produced group, Little Sister and Co-Engineer with Skyler Jett of Sly's 13 gig, 2007 European tour, has authored a very credible work, which allows the reader a glimpse into not only her life, but also into the inner workings of the Stewart family, specifically their spiritual and musical evolution. Blood Is Thicker Than The Mud takes you back to the childhood of the Stewart siblings and brings the reader to the present, inclusive of Sly Stone's reentry into rehab in October of 2011. Heavy emphasis is placed on what really went down in 2007.
This is the Stone family from the inside out. It is not a nasty, dirty Sly Stone tell all. This the story of a proud woman who loves her family and perceives her direction from on High. A must read for any historical funkster. The book will be released on 1/1/12. Advance orders are being taken at www.vetstone.com starting 11/12/11
T. Watts
www.soul-patrol.com
West Coast Correspondent
–Bob Davis
609-351-0154
earthjuice@prodigy.net
Co-Founder www.soul-patrol.com
Album Review – Charles Wright "That Funky Thang" ("Old Soul and New Soul")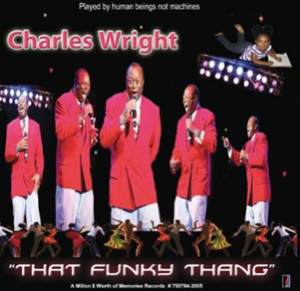 I just did something that I haven't done in a while. I just posted the following two reviews of Charles Wright "That Funky Thang" on my Twitter feed (@kozmicfunk) at about 9:30 am est.
REVIEW 1 – @kozmicfunk ChasWright "That Funky Thang" FUNKBANGER http://www.expressyourself.net #houseparty #invitefriends #BrownLiquor #JAM #4am #BlackPeople #RNB #FUNK RT
REVIEW 2 – @kozmicfunk ChasWright "That Funky Thang" GROOVE http://www.expressyourself.net #bestthingtoday #RachelMaddow #retrosoul #DapKings #bqemusic #fitz&tantrums RT
If you go visit my page on Twitter @kozmicunk you can view these two reviews if you like. According to Twitter I have 769 "followers." Despite that I doubt if many of those followers will "retweet," either of the two reviews for two reasons.
1. It's been 3-4 months since I posted anything on Twitter, so I doubt if any of those 769 "followers" are paying attention to anything that I have to say.
2. Very few of those 769 "followers" are even awake at 9:30 am est on a Sunday morning.
Of course I knew all of this in advance, but I still wanted to post these two very different reviews, targeted at two completely different demographic groups that I feel strongly would fall in love with the album Charles Wright "That Funky Thang", for a reason.
If you look closely at the #hashtags" contained in the two reviews, the two different demographic groups are easily apparent, given the 140 character limitations of Twitter…..(review continued here
–Bob Davis
609-351-0154
earthjuice@prodigy.net
Co-Founder www.soul-patrol.com
Garland Jeffreys – The King of In Between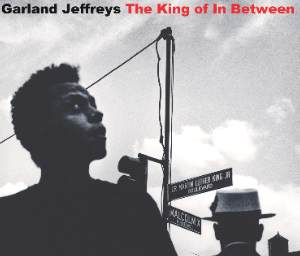 As a former Fortune 500 Strategic Planner, one of the key items that I was trained to look for is something called "convergence." That is to say, analyzing a whole series of internal/external business, technology and operational factors and looking for natural patterns of "convergence" between those factors. Doing this type of analysis on the natural patterns of convergence, would lead me to draw certain conclusions about the potential "future state" of these factors, leading me to begin to structure a strategy that would enhance/create business opportunities around certain 'converged factors." The implementation of that strategy is left to others to figure out.
The title of Garland Jeffreys new album is "The King Of In Between" and that title suggests a kind of "convergence." And that convergence is a reflection of the various 'factors' that seemingly make up the sum total of what I will refer to here as the "Garland Jeffreys Experience."
In the case of the album, some of these factors are obvious and we have certainly seen them displayed in the past both from Garland as well as by other artists. For example, there are songs on this album that are about existing in a world that never quite accepts the fact that you are a person of "bi-racial origins." There are songs that celebrate the uniqness of being from NYC, and take that even one step further by celebrating being from Brooklyn……(continued here
–Bob Davis
609-351-0154
earthjuice@prodigy.net
Co-Founder www.soul-patrol.com
2011 Soul-Patrol Convention Rewind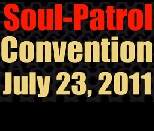 Right now I am sitting here eating a bagel w/cream cheese & lox. There are relatively few things that I enjoy more in life than doing that. It is probably on my top ten list of things to do.
This past weekend at the 2011 Soul-Patrol Convention, in Philadelphia at a German-American multi-purpose facility called Cannstaters, originally built as a haven for a group of people who were outcast from "normal society," I got a chance to do most of the other 9 things in life that I enjoy doing all squeezed into a relatively compressed 24 hour time period, I wanted to throw a birthday party for an entity called Soul-Patrol that I created 15 years ago by doing much the same thing that I am doing right now. I created it by sitting in this chair, in the middle of the night, just writing down my thoughts about music/culture. I wrote what I wrote without caring if anyone else would ever read what i wrote or if they were to read it, if they would care about anything that I would have to say.
Nevertheless I was compelled to put my thoughts down on paper about a subject matter that I have been obsessed with, since I was about 10 years old. I have been obsessed with the topics of music/culture since I was a child. However as an adult I have gone beyond a simplistic obsession with the collection of factual information. I have moved to the larger obsession of just how all of that factual information just might be connected to each other and what conclusions that having an understanding of those connections will lead me to.
…..(continued here: http://www.soul-patrol.com/convention
–Bob Davis
609-351-0154
earthjuice@prodigy.net
Co-Founder www.soul-patrol.com
2010 Best Black Music Albums, Tracks & Live Shows
(Classic Soul, Jazz, Southern Soul & Blues, Funk, Neo Soul, Rap & Rock n' Roll)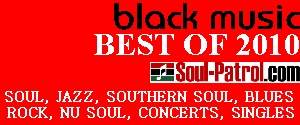 At the outset I need to explain the purpose of these various lists. We have been producing them since the inception of Soul-Patrol.com in 1996, using various formats. The original name of Soul-Patrol.com was something called "The P*Funk Review." It was a kind of play on the idea that we were primarily a Funk music site combined with our roots on the now defunct Prodigy Online Service (abbreviation = "P*") where I was the music director. Of course we ceased covering just "funk music," long ago and expanded to covering Classic Soul, Jazz, Southern Soul & Blues, Funk, Neo Soul, Rap & Rock n' Roll.
However the "Review" portion of the original name remains true to this day. Here at Soul-Patrol.com we consider it our obligation to identify excellence in Black music, and that is the reason why we create these lists (which you are free to disagree with if you like.)
The other purpose that these lists serve is that to a large extent we use them to define what the content of the Soul-Patrol Convention will be. In 2011 we will in fact have a Soul-Patrol Convention at a time and location yet to be determined and as has always been our custom all of the folks that appear on these lists are automaticly invited to participate in the 2011 Soul-Patrol Convention
However since this year we are going to utilizing the 2011 Soul-Patrol Convention to highlight what is the 15th Anniversary of Soul-Patrol.com itself, all previous Soul-Patrol.com "Best of" awardees from all 15 previous years are also invited to participate in this year's Soul-Patrol Convention.
Stay tuned for more information about the date and location of the 2011 Soul-Patrol Convention…
I really do hate making lists. Which means that something is going to get left off, and no doubt I have left something out? The other thing about making lists is that they are "vertical" in nature as opposed to being "horizontal." This means that by definition a list will only tell you "half of the story." To get the entire story, you must also do the horizontal piece, by connecting the dots together. And of course that is what we do during the course of the year in all of the music/concert reviews that we do on the www.soul-patrol.com website and in all of the hand selected playlists on www.radioio.com.
And for Black music, an entity that seems so intent on destroying itself, knowing the entire story is absolutely critical. And telling that entire story is something that I feel quite strongly about. Fortunately I am in a position to do so, simply because I get to actually hear everything from the mainstream crap to the under the radar gems that the mainstream media is trying to keep hidden from us.
View the the Soul-Patrol.com Best of 2010 2010 Best Black Music Albums, Tracks & Live Shows
(Classic Soul, Jazz, Southern Soul & Blues, Funk, Neo Soul, Rap & Rock n' Roll) lists at this link…
Bob Davis – Soul-Patrol.com/RadioIO.com
798 Woodlane Rd
Suite 10264
Mount Holly, NJ 08060
earthjuice@prodigy.net
PRESS RELEASE: Jacques Schwarz-Bart – "RISE ABOVE" (featuring Stephanie McKay)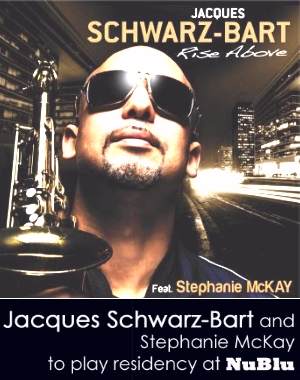 EDITORS NOTE: I wanted to make you all aware of the following press release, but before I do I would like to add a few items…
1. The new album from Jacques Schwarz-Bart called "RISE ABOVE" (featuring Stephanie McKay) was released yesterday. Check it out at the following link: www.brotherjacques.com
2. Of course many of you will recall Stephanie McKay and her fantastic song "RAINBOW" from the Soul-Patrol Digital/Virtual Album back in 2007. You will also recall that song was named by VIBE Magazine (Mark Anthony Neal) as one of the top 10 releases of 2007. (http://www.soul-patrol.com/newsletter/in/view1.php?id=202) and of course has been featured on the Nu Soul @ RadioIO channel
3. Well the song RAINBOW – STEPHANIE MCKAY gets it's official/official release on the album "RISE ABOVE" by Jacques Schwarz-Bart (and we are extremely happy about that!!!) In fact Stephanie can be heard singing on most of the songs on the album. www.brotherjacques.com
4. As a part of the celebration of the release of "RISE ABOVE" Jacques Schwarz-Bart & Stephanie McKay will be doing a residency during the month of September @ the NuBlu club in NYC at 62 Avenue C, New York, NY 10009-6916.
5. And to top it all off, tomorrow (9/2) is my brother Mike's birthday. We will be at the NuBlu club tomorrow night to check out Jacques Schwarz-Bart & Stephanie McKay LIVE. Come on out and join us if you are in the NYC area & if you can't, check out some of the other September dates in NYC.
5. I have listened to the album "RISE ABOVE" and I like it quite a bit. If you loved the song "RAINBOW" then you are going to dig this album as well. It's just about as perfect a blend of Jazz/Soul/Funk as we can possibly ask for in 2010. www.brotherjacques.com
Anyhow, enough of my ramblings.
Here is the press release…
(Bob Davis)
Jacques Schwarz-Bart
"RISE ABOVE"
www.brotherjacques.com
Soulful sax man Jacques Schwarz-Bart makes his Dreyfus Jazz recording debut with Rise Above, an eclectic blend of jazz and neo-soul with the earthy rhythms of the Gwoka music from his native Guadeloupe. featuring the stirring vocal stylings of former Brooklyn Funk Essentials singer Stephanie McKay. Rise Above is an epic culmination of this son of a Black Guadeloupean mother and a French Jewish father's diverse experiences. "The great common denominator between all the styles I love, being Gwoka, Jazz, or Soul, is that the music starts with the drums. It is all about the feel," he says. "Each of these musical forms offers me an opportunity to express my personal feelings and unique story. I always felt that they needed to come together".
Following his arrival in New York a decade ago, Schwarz-Bart first received widespread exposure as a member of Roy Hargrove's AfroCuban big band Crisol. He was later an important part of the trumpeter's groundbreaking RH Factorband – one of the first and most successful jazz/urban crossovers. Schwarz-Bart's tune "Forget Regret," featuring McKay's vocal, became a hit single from the band's much acclaimed Hard Groove album. Succeeding Hargrove as leader of the horn section for neo-soul god D'angelo, the saxist began writing tunes based on a mixture of soul and jazz with gwoka flavors. After connecting with soulmate Stephanie McKay, he started writing the songs with lyrics that would come together on Rise Above: "Adding her vocal presence completed the concept, allowing me to embrace a wide range of emotions, and find an artistic balance between simplicity and abstraction," says Jacques.
The sound of Rise Above reflects Schwarz-Bart's impressive resume which includes work with such popular music luminaries as Erykah Badu, Meshell Ndegeocello, Eric Benet, and Soulive, as well as jazz barrier breakers James Hurt, Danilo Perez and David Gilmore, but it's concept is distinctively the leader's own, reflect his unique background and heritage. "This is my oldest project, and yet the one that took the longest to achieve, he says. "I was waiting to have enough experience before taking on this complex musical chemistry." Rise Above is a concept album where each tune is whole and complete while at the same time taking a crucial part in the overall balance, like a planet in a galaxy. First and foremost it is a melodic album where every theme can be sung, which is done beautifully by both McKay vocally and Schwarz-Bart instrumentally.
Each of the ten tracks on Rise Above blend the different earthy rhythms of gwoka with jazzy harmonies and chosen nuggets of soul and funk that "thicken the sauce," giving a modern dimension to the sound that is sure to appeal to hip audiences. In addition to the proven hit "Forget Regret," other notable tracks include lead single "Feel So Free" (see video at http://vimeo.com/11641706), "Rainbow" and the closing "Home," co-written with Meshell Ndegeocello.
Jacques Schwarz-Bart
"RISE ABOVE"
www.brotherjacques.com
–Bob Davis
609-351-0154
earthjuice@prodigy.net
Co-Founder www.soul-patrol.com
Concert Review: BB King @ Keswick in Philly (July 5th, 2010)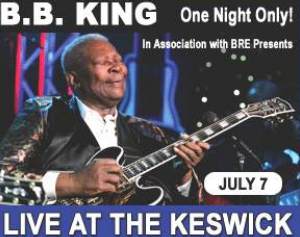 A day late and a dollar short I'm here to review the B.B. King concert of July 5th, 2010 @ The Keswick Theatre in Glenside, Pa.. The Keswick is fast becoming the venue for seeing a concert featuring a wide, almost Ed Sullivanian array of artists.
The crowd, their antics and opinions often equal the main attraction for provocative ness and entertainment value. More about that later.
The opening act for Mr. King was a band named for it's leader: Lukas Nelson. The irony is not lost on me that as Willie Nelson's cousin, Lukas and band represent a new generation of blues. As representative of his family we all know how famously Willie loves to straddle that thinnest of lines that exists between bluegrass/C&W/Country-Rock and the blues and rhythm and blues.
Willie Nelson's recordings with Ray Charles are legendary and Ray himself made a short but prosperous living dabbling in C&W. Lukas Nelson did not disappoint as he and his four band mates (drums, percussion, bass and keys) tore through a set that was reminiscent of the Big Brother and the Holding Company/Elvin Bishop/Hot Tuna sort of sound as well as the percussive Latin tinged rhythms of Carlos Santana.
You see if you don't know now you know. ALL IS THE BLUES! Everything or mostly everything you hear and dig has some sort of connection no matter how oblique to the blues. The fact that Lukas Nelson learned his lessons well and applied his teachings appropriately with such a young group of cats indicates that there IS hope!
Now if some of my more melanin enhanced brethren could turn away from the pro-tools, vocoders, autotunes and other various 'perfect-beat providers' and pick up and instrument we might really see some hell raised but for now we have Lukas Nelson and band to provide for us the very best in diverse blues.
The main act Mr. B.B. King himself came on after a brief intermission. At 84 years old Mr. King eased onto the stage after the band- review-style- tore up a couple of unidentifiable but really funky tunes. At this point folk like B.B King, Herbie Hancock, Willie Nelson, Madonna, Stevie Wonder and Aretha Franklin are slices of what is called Americana. They are icons and it really doesn't matter what they do…(review continued).
Concert Review: Sugarfoot's Ohio Players, (Masters Of Funk) @ Dell Music Center in Philly (July 5th, 2010)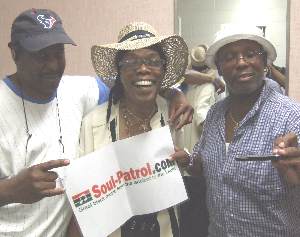 I now will get into a masterful yet truncated Sugarfoot's Ohio Players set. First of all let it be said here that Leroy 'Sugarfoot' Bonner is easily one of the great soul/funk icons of all time and as it turns out a wonderfully honest and loving human being. His awareness of all around him and his need to include that into the context of his compositions both musically and spiritually make him one of my funk heroes. We interviewed Mr.Bonner and it should be up on the Soul Patrol site by week's end. I wont say anything else personally about the man because I don't want to take away from this beautifully conducted interview involving myself, Bob Davis and Mr. Bonner.
There's always a headliner of the actual Masters themselves. This band is the only band that shows up in complete and they take the stage as a band unto themselves. Other Masters Of Funk may perform with them but mostly it's just that band's set. This occurred before with The SOS Band and tonight this role was reserved for Sugarfoot's Ohio Players.
Weaving in and out of the Master's set smoothly, this version of the Ohio Players is soooooo good that it makes one wonder if we can get a Night with Sugarfoot's Ohio Players-all to themselves playing ALL of the hits.
As George Clinton, Stanley Clarke and Charlie (Uncle Charlie) Wilson have done previously Mr. Bonner has assembled some fine YOUNG (clearly no one over thirty) musicians. He's trained em, taken all of their chops and finely honed them to fit laser-like through the eye of a needle and in so doing has created a musical entity that comes as close to any of their recordings LIVE as any of the older Ohio Players groups have EVER done…..(review continued
INTERVIEW: Larry Graham
(BY: "Dr G": Darden and DJ Mike Hall)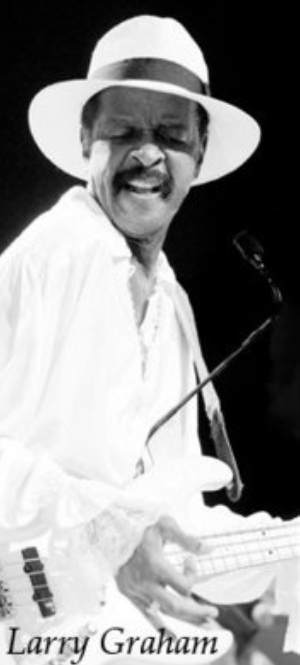 "Dr G": The best known up and coming rapper known as Drake says you are his uncle. Are you Drake's uncle?
Larry Graham: I have not met him yet to verify this. I have read it but I don't know. My daughter responded to his MySpace so we have reached out to him but they have not yet responded. We could be related but I don't know yet.
"Dr G": The first time I saw GCS was at a small club in Atlanta in 1973. I was a poor Morehouse student and you walked me into the club with your arm around me. I had no money but you and Hershall Happiness made sure I saw the show. This was your first show in Atlanta as GCS. How are Hershall and Chocolate doing and how is her funk box?
Larry Graham: Chocolate is living in LA. She toured with us a little while back and she is on the "Live in London" video soon to be available for you to see. Hershall is also on that video. I heard from him in the last 2 weeks. David Dynamite is no longer with us and Willie Wild came to a show recently. I talked to Butch a couple weeks ago.
DJ Mike Hall: The group we saw at The Birchmere the other night was very tight. When I imagine Larry Graham today, I envision a musician living his dream. You work at your own pace, enjoying family & friends, enjoying the benefits of your successes. You are not a slave to the music. You seem to be on top of things. How do you achieve that and what would you say to the young musicians about how to achieve that?
Larry Graham: Put spiritual things first and like Jesus said, you can't serve two masters. If spirituality is first and you love the music it's much more enjoyable and you are not so concerned about material things. You don't want to be a slave to the music and strive after those things like King Soloman did in the Bible. They don't know who their real friend is. We put spiritual things first and music is always a joy. I don't have a bunch of bills so it becomes a joy and I can work when I want to.
"Dr G": You want to speak on your spirituality and how it affects Brother Nelson (Prince) and your beautiful wife Tina.
Larry Graham: I had heard about Tina braiding hair. On the first GCS album cover you see everybody's hair braided except David Dynamite. She breaded everybody's hair.
"Dr G": People ask you everywhere?
Larry Graham: It took her 8 hours to braid my hair. The whole time we talked about the Bible and God. Then Tina's mom was baptized as a Jehovah Witness in 1974. Tina attended and contacted me and we both started studying. I was baptized a year later. I met Prince 12 years ago. GCS played the amphi-theater in Nashville while Prince was at the arena. He asked me to jam with him at a small club in Nashville. I didn't know he was raised on my music from Sly to GCS. He had tons of questions about the Bible and eventually asked me to move to Minnesota to teach him the Bible. We were going to move from Jamaica anyway, so we moved to Minnesota to help Prince study the Bible.
DJ Mike Hall: I just want to say that the tour with you and Prince was the last time I remember you being in the DC area and that conversation on stage between you and Prince was one of the most amazing moments that I have seen on stage. That just lives with me. What's coming up next?
Go here for the rest of the review: http://www.soul-patrol.com/funk/graham.htm
"Dr G": Darden and DJ Mike Hall
Soul-Patrol.com
June 21, 2010
Commentary – Memo From The Grave of Lee Atwater: "When In Doubt Always Employ Race Baiting, It's a Winning Strategy"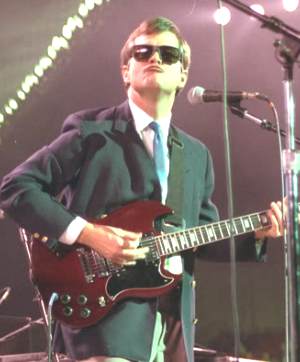 Who in the hell is Lee Atwater?
(and why am I wasting time writing about him, instead of an album review?)
Well Lee Atwater is an "old family friend" of the Soul-Patrol.com website. In fact the very first award that we ever got was because of Lee Atwater.
Back in 1997 I wrote an essay entitled:
"Lee Atwater and the Destruction of Black Music"
http://www.soul-patrol.com/funk/lee_at.htm
In 1998 Yahoo Internet Magazine (at that time a print publication) named Soul-Patrol.com as the Best Soul/R&B website on the entire internet. As a part of doing so, they also wrote a detailed review of the website where they sited Soul-Patrol.com as being a place that explored music on a much deeper level than just track listings, discographies, artist biographies, etc. And they said that essays like "Lee Atwater and the Destruction of Black Music," were a big part of the reason why it was a required destination for music fans who wanted to know more than simply chart information or record industry propaganda. And of course, today we still continue along that same path (much to the displeasure of some of you)
Lee Atwater was a young political consultant from South Carolina who was the protégé of Mr. Harry S. Dent. In 1968 Harry Dent devised something called the "southern strategy" for the Presidential campaign of Richard Nixon. Of course the 'southern strategy" was indeed a winning strategy for Nixon. While Harry Dent created the "southern strategy," it was Lee Atwater who perfected it.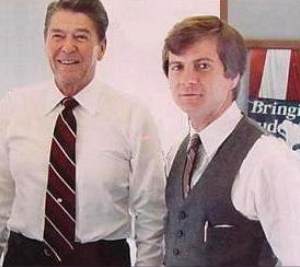 Lee Atwater was a person who was extremely knowledgeable about Black culture, in fact he was not only a big fan of Black culture, he was even a Blues musician. Some of you may even remember Lee Atwater playing the guitar alongside BB King, back in 1980's. He was able to use his knowledge of Black culture to refine the "southern strategy" into the science that propelled the winning elections of Ronald Reagan and George HW Bush in 1980, 1984 & 1988. Using his knowledge of Black culture, Lee Atwater developed the brilliant "Welfare Queen," "Willie Horton," and other ad's that scared the hell out of white voters. Lee Atwater passed away in the early 1990's. On his deathbed he is said to have asked Black Americans for their forgiveness in using them as a "pawn" to attract white voters to the candidates that had hired him.
As you might well imagine, that essay I wrote about Lee Atwater over a decade ago has generated a whole lot of feedback over the years. I have gotten email from the KKK to Lee Atwater's children about that essay. Of course if you read the essay (it's still in it's raw form, written in a burst of energy at 3am with lots of typos & mis-spellings,) you will see that I am in firm agreement with Nelson George and his book; In the book, Nelson George says, that "R&B ended around 1980." I go one step further and suggest that the fact that R&B ended was no accident and for that we have Lee Atwater to thank….(Continued here
–Bob Davis
609-351-0154
earthjuice@prodigy.net
Co-Founder www.soul-patrol.com
PRESS RELEASE: Bob Davis Presents American Popular Music Evolution @ Keswick Theatre in Glenside, PA (12/1/2009)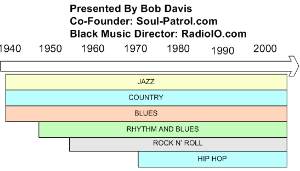 PRESS RELEASE: Bob Davis Presents American Popular Music Evolution @ Keswick Theatre in Glenside, PA (12/1/2009)
http://www.keswicktheatre.com
"A most unique, constructive and instructive approach to hold a class on American Popular Music, its history, its innovators and its social/political impact over the past 100 years…"
I want to let all of you know about this upcoming seminar/presentation that I will be giving in Philadelphia on 12/1/2009. If you are an educational institution in the area, I would strongly advise you to contact the Keswick for information on how your students can participate. If you are outside of the Philadelphia area or can't make the date, and are interested in this seminar contact me directly at 609-351-0854 for information on how to bring this educational program to your area. I have delivered this program to elementry schools thru universitys and to community organizations. This interactive session highlights the most influential artists, producers, record labels, entrepreneurs across American Popular Music Styles (Blues, Country, R&B, Rock, Jazz, and Hip Hop) and cross references the two way impact across American History. It combines historical data with analysis/commentary, and multimedia capabilities, this fast paced overview a leaves the student with a clear understanding of the tapestry of the American Music Art Form and it's intersection with American Cultural/Social/Political History.
The session is easily adapted/targeted for diverse audiences and has been presented to both small and large groups from the elementary school level to high schools, universities, community organization and seniors.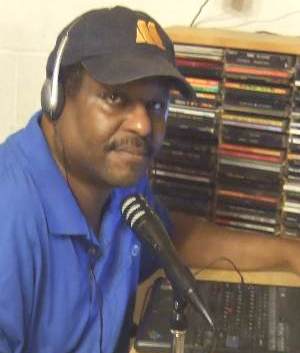 Brooklyn native Bob Davis, the creator/instructor of this class, holds degrees in Political Science and Economics from the University of Pittsburgh. After a successful career on Wall Street, he co-founded Soul-Patrol.com as a "hub" for gathering music and information. This site, one of the largest and oldest of it's type offers many different music industry types, across multiple genres including, performers, executives and owners, writers, producers, radio and club DJs, historians and of course music fans. Mr. Davis is also a Music Director at RadioIO.com on of the Internet's largest radio networks, where he is responsible for programming 8 different types of R&B, Rock, Hip Hop and Blues stations for a worldwide audience.
Bob Davis has consulted with entities such as Rock n' Roll Hall of Fame, R&B Foundation, Future of Music Coalition, STAX Museum, Black Rock Coalition, Universal Music, Concord Music, Chiltin Circuit Magazine, Rhino Music, Philadelphia Black Heritage Festival, Purpose Records, Shanachie Records, Wake Forest University, and others. Bob consults with artists/labels and small businesses on Internet strategy and technology deployment. Soul-Patrol is also engaged in software development and innovative content distribution projects (ex: Soul-Patrol Virtual Album) focused on improving the deployment of music/culture on the internet.
With all of this information archived, Bob has "connected the dots" to establish not only a time line, but the connection between the various "styles" of music. The obvious and not so obvious interrelationships between Blues, Country, Rock n' Roll, Jazz, Blues, R&B. and Hip Hop, showing a virtual "tree" and the branches of that same "tree" and the interconnection of the styles that have been the uniqueness of American Music.
The student gets an elaborate account of the evolution of these musical styles and the corresponding impact of American history. The course will compel the participants to dig even deeper.
CONTACT: Bob Davis, 609-351-0154 earthjuice@prodigy.net
–Bob Davis
609-351-0154
earthjuice@prodigy.net
ALBUM REVIEW: Mighty Sam McClain – Betcha Didn't Know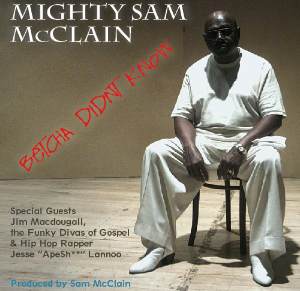 I was introduced to Mighty Sam's music on Soul Patrol many years ago. I had the pleasure of meeting Mighty Sam and his wife a few years ago, along with a few of my SP friends from Chicago. (and he's a very nice person)
He has a new CD out entitled "Betcha Didn't Know". 13 tracks that I'm sure you will enjoy.
What I like about Mighty Sam's music is that it's real, and he uses a real band. (no keyboards, drum machines, etc; REAL MUSICIANS and a kick ass horn section!) Plus, Mighty Sam sounds like he's having a great time in the studio.
From the opening track "I Can't Stop The Funk", is exactly what the title of the song says. A nice funky groove that will get you on your feet dancin'….(review continued here
–Gary Tyson
Radio Daze (online, offline & otherwise)
Clearly internet radio represents the future of radio. And one of the reasons for this is because of the phenomenal amount of choice and diversity that is available.
For example, in preparation for my interview a few weeks ago w/Chuck D's AirAmerica Radio show I did a little bit of research (cuz I always like to have a few stats…..lol) over on Shoutcast, which is a server that aggregates some internet radio traffic.
On a Sunday afternoon at about 3pm Shoutcast showed that there were 500,000 + listeners streaming about 29,000 different radio stations. In my opinion these numbers are phenomenal. It's a clear demonstration that internet radio fills the listening needs of a large segment & ever increasing segment of the population and it shows that there is a wealth of diversity in listening choices. This past week I discussed this same topic among others on the Our Common Ground with Janice Graham show on the USA Talk Network as well.
Of course I am extremely biased and I think that the internet radio that I am personally involved in both here at Soul-Patrol.Net (podcasting) and at RadioIO.com (continuous stream) represents just that type of diversity & relevancy as well.
The listenrship numbers continue to grow. For example the podcast that we did the other day on Soul-Patrol.Net radio for the artist Donnie C's new album, had 4,000 listeners on a single day (pretty good exposure in one day for an "unknown artist"). At the same time the RnB Mix Channel (continuous stream) over on RadioIO.com gets hundreds of thousands of tune ins per month.
— Soul-Patrol's audio outlet at www.Soul-Patrol.Net averages 70,000 + listeners each month.
— The 8 stations I run on www.RadioIO.com (Classic RnB, Nu Soul, Classic Hip Hop, RnB Mix, Blues, Today's RnB, Top 20 HipHop & Top 20 RnB) total millions of tune ins each month. And these people don't just tune in. They stay and leave the station on all day long at work or at home, regardless of what "segment" of the Black music marketplace each one of those stations represent. I know this because they email me all day long with running commentaries on what they are hearing.
These numbers continue to grow month after month, especially with the increasing adoption of mobile devices that are capable to tuning in these stations. Much of my email & feedback related to internet radio is coming from folks listening on Blackberry's, iPhones & other mobile devices. And the good news is that many of these mobile users are plugging their devices into their car stereo systems and listening in their vehicles, as Chuck D told us that he does during the interview.
So clearly lots of folks are listening and more importantly, finding what they are looking for and listening from whatever devices suits their lifestyle. And that is really the whole point, being able to find what you are looking for and consuming the content in the manner that you want to consume it.
And truth be told, this is what the terrestrial broadcasters (Clear Channel, Cathy Hughes, etc.) fear even more than the passage of a bill that required them to pay the very same performance royalties to artists that internet radio has been paying for years.
As far as Black Radio is concerned, that ended in the 1980's, when Black radio stations abandoned the communities that had made them successful and decided to go "corporate." When you stopped hearing commercials for "Pookie's Funeral Parlor on 119th & Malcolm X Blvd." and started hearing commercials instead for "Enormous Corporate Scottish Brand Name Generic/Unhealthy Hamburgers", that was the end of Black radio. These stations lost their "community focus", because the person paying the bills (the advertisers), were no longer a part of nor did they care about the community. As a result the stations became just as bland & predictable as the "generic hamburgers" they advertised.
PREDICTION: Old skool Black radio oddly enough in the technologically advanced age we are in now has a chance to return. Black owned businesses (large & small) will now be in a position to sponsor both internet radio/tv programming. As the sponsor, they will be instrumental in insuring the voice of the community is heard.
(stay toooned….)
NP: "Give The People What They Want"
–O'Jays
–Bob Davis
609-351-0154
earthjuice@prodigy.net
2008 Best Black Music Albums, Tracks & Live Shows (Classic Soul, Jazz, Southern Soul & Blues, Funk, Neo Soul, Rap & Rock n' Roll)
Also posted at:
http://www.soul-patrol.com/newsletter/2008/news7/bestof2008.html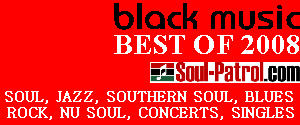 These rankings are also posted on www.soul-patrol.com and www.radioio.com as well as other places around the internet. Feel free to repost them wherever you hang out at online.
I really do hate making lists. That's because they have a beginning, a middle and an end. Which means that something is going to get left off, and no doubt I have left something out.
At any rate I have compiled a list of what I think are the very best ALBUMS (listed in rank order) and SONGS (listed in rank order/Black music style) released in 2008.
In addition to the rankings, clicking on the links below will enable you to listen to sound bytes from the associated albums and songs. If you are thinking about buying any of these, rest assured that you can buy them "sight unheard", they are ALL wicked, jazzy, funky, soulful, rockin joints that it is my extreme pleasure to turn you on to.This is a great year for Black music (Classic Soul, Jazz, Southern Soul & Blues, Funk, Neo Soul, Rap & Rock n' Roll), probably the best this decade! So we as music lovers had quite a bit to smile about in 2008.
Thanks in advance for your consideration…
Bob Davis – Soul-Patrol
798 Woodlane Rd
Suite 10264
Mount Holly, NJ 08060
earthjuice@prodigy.net
Also posted at:
http://www.soul-patrol.com/newsletter/2008/news7/bestof2008.html
Best of All Time in Funk/Jazz/Soul/Rock/Blues & Culture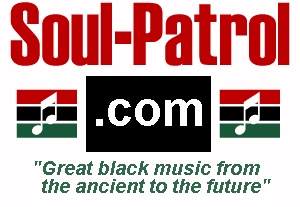 Quite a few people have been writing in to me complaining about various lists that have been published by Rolling Stone Magazine over the years. The complaints have ranged from a lack of knowlege to outright rascim with respect to these lists. In my opinion it makes little sense in 2008 to complain about lists produced by Rolling Stone or any other entity. We are on the internet, we have mailing lists, we have message boards, we have blogs, we have the capability to create and publish our own list of who we think are the best artists, songs, etc.
THEREFORE I SAY F#@#&@#*K ROLLING STONE MAGAZINE, WE CAN CREATE OUR OWN
And over the years we have done exactly that here at Soul-Patrol.com. Not only do we announce our listing of best releases each year (and we will do so again for 2008 later this week), we also conducted a little survey of our readership back in the year 2000 of the BEST OF ALL TIME.
As selected by the "Soul-Patrol Board of Directors", back in the year 2000, we think these are the tops in Funk, Jazz, Soul, Rock, Blues and Culture, thru the year 2000. We published these results at the following link: http://www.soul-patrol.com/2000
These results are also published in this newsletter. Scroll down and see if you concur. Share it with your friends, argue about it create your own if you like. And if you disagree, why not consider creating your own list on your MySpace page, your website, etc. In 2008 you all have the ways and means to do so, and I would encourage you to follow suit. But whatever you do, don't complain to me about Rolling Stone, who really gives a crap about what they have to say about this topic. This is OUR music and if we actually care about it, lets start with ourselves and give it the props that it deserves.
Photos by James VandeZee
Check it out at the following link: http://www.soul-patrol.com/2000
Thanks in advance for your consideration…and next week look for Soul-Patrol's Best of 2008 In Black Music.
Bob Davis – Soul-Patrol
798 Woodlane Rd
Suite 10264
Mount Holly, NJ 08060
earthjuice@prodigy.net
http://www.soul-patrol.com/album
http://www.soul-patrol.com/album
If you would like to ask a question about Soul-Patrol feel free to contact the ownerBob Davis
---
---
If you would like to ask a question about Soul-Patrol feel free to contact the owner Bob Davis