WHAT IS THIS SITE? (It's Jazz for people who say that they don't like Jazz)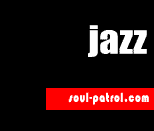 I grew up listening to "jazz music". It was played in my household, in my neighborhood, on the radio and on TV. It was played at family gatherings, it was played at block parties, barbeques, subway stations, street corners, weddings and even funerals. The term "jazz" back in those days meant everything from Doc Severenson to Dr. Lonnie Smith, from John Coltrae to John Scofield, from the Heath Brothers to the Brecker Brothers. In my neighborhood, Gil Scott-Heron and Gil Evans co-existed as did Herbie Hancock and Herbie Mann. In my universe CTI was just as great a jazz label as Impulse or Blue Note and I saw no conflict whatsoever between Sun Ra, Dave Brubeck and Grover Washington. Of course that world of jazz all disappeared sometime during the 1980's and it became stratified and subdivided into many different sub genres and in doing so lost touch with "regular people".
The scope of Soul-Patrol Jazz is inspired by a great radio station that existed in NYC back in the 1970's called WRVR-FM. One of the things that made WRVR so great was that it focused on presenting jazz music and commentary that was "in touch with regular people". The real brillance of WRVR was that not only was it able to connect with "regular people", but it also educated listeners about "deeper music" at the same time, without "pandering" or becoming "condesending". That's what we are going to do here at Soul-Patrol Jazz.
One of the things we will be doing here is updating the site often with new releases, so bookmark the page and also sign up for the Soul-Patrol Newsletter (where we will be announcing the updates) using the form at the top of the page.
So stay tuned and if you have any ideas or suggestions for me, please let me know…
–Bob Davis
earthjuice@prodigy.net
RIP Donald Byrd (From a Black Catholic and a Black Hippie Perspective)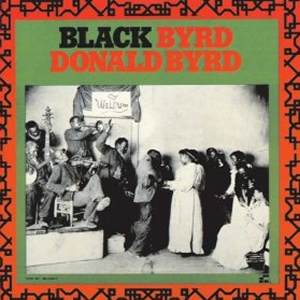 RIP Donald Byrd – The Black Hippie Perspective:
I'll just say a few things….
1. I am listening to a CD called "The Best of Donald Byrd." It's a decent compilation and it is somewhat comforting to me right now. It has to be, simply because it is the only Donald Byrd that I have at this time.
2. But what I would really be much rather doing at this moment is listening to Donald Byrd – "Black Byrd," and smokin a nice bowl of hash, in a dark room lit only by a black light bulb. Unfortunately I no longer own a copy of Donald Byrd – "Black Byrd," I gave up smokin pot/hash back in 1981 (but I do have a black light bulb around here somewhere.)
3. Donald Byrd – "Black Byrd," with it's "red, black & green" album cover is the album that truly served as my introduction to Jazz as a freshman at the University of Pittsburgh in 1973. I suspect that is a true statement for many others who were between the ages of 16 – 25 in 1973. It was one of the first "fusion" albums that successfully penetrated the minds of young Black people at that time and became a huge commercial success for a Jazz album. If someone were to put a gun to my head and demand that I give them a list of "the 10 most important albums of Bob Davis…" Donald Byrd – "Black Byrd," would be one of the albums on that list.
4. Of course Donald Byrd did a lotta great music both before and after "Black Byrd," including the stuff on this compilation that I am listening to right now (most of which sounds like it comes the albums "Street Lady" and "Places & Spaces.) I saw Donald Byrd perform live many times when I was a college student, with & without the "Blackbyrds." The shows were decent, but (much like the Ohio Players) they never reached the majesty of the recordings. The last time I saw Donald Byrd live, was in the early 90's in Newark, NJ. By that time he was teamed up with the rapper Guru. This was some very cool hip hop and a direction that I wished that hip hop could have sustained. Speaking of hip hop, I can remember hip hop DJ's spinning Donald Byrd records in the mid 1970's in the parks & projects of NYC (how cool is that?)
5. Anyhow, my hope is that someone at the Blue Note record company will send me a copy of Donald Byrd – "Black Byrd," I would gladly do a review. According to Amazon.com, Donald Byrd appears on 119 albums. I can't possibly do his career justice. But I could sure as hell tell ya about "Black Byrd." 🙂
Uh oh….. Flight Time just came on (and I'm having a flashback….)
–Bob Davis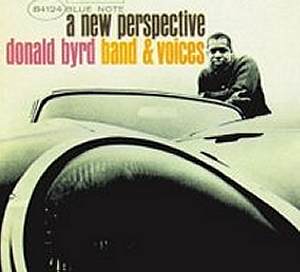 RIP Donald Byrd – The Black Catholic Perspective:
It was 1963. That was a helluva year in retrospect.
JFK was assassinated at exactly the same time we at Our Lady of The Rosary Catholic School @ 63rd n Callowhill in West Philly were rehearsing for receiving the sacrament of The Holy Eucharist. They called it our First Holy Communion. Upon learning of the president's death practice was aborted and we were sent home. To Catholics, JFK was like a saint.
In the midst of all of this solemnity the Gregorian Chant so associated with The Catholic Church played mournfully in the background of my life. Ironically it was also at this time that another music of equal solemnity joined what was already playing in my head. The tune was Cristo Redentor (Christ The Redeemer). The album was A New Perspective and the featured artist was a trumpet player named Donald Byrd.
Remember it was also at this time that the storied Civil Rights Movement began to reach its first peak. That album as well as the song became the soundtrack for the movement. Later Sam Cooke's A Change Is Gonna Come joined Cristo Redentor as the tunes most associated with this time period in the 60's. Byrd's album though was chock full of spiritual if not religious undertones. Titles including Elijah, Chant, Black Disciple and more galvanized many because they were not only uplifting but inspirational. What remained most interesting to me was that the musical vehicle was Jazz. An almost sacred gospel-tinged version but Jazz nonetheless. In fact as I grew up beginning to play music myself I noticed that the more serious music and musicians played this kind of Jazz.
Don't get me wrong. Rock n Roll/R&B had its place but as all of the Black Arts Festivals and Black Power conferences convened the music being played was either this kind of thing or Miles or Horace Silver or John Coltrane. And of course large amounts of fiery poetry from the likes of Giovanni, Baracka, The Last Poets, Baldwin, Angelou and Grosvenor.
As I recall it behind the scenes and right AFTER one heard the fading strains of We Shall Overcome the next sound heard was Cristo Redentor.
So Donald Byrd makes my head swirl.
Each and every time I hear that tune I pause, if only for a second. It's as if I'm pouring musical libation for all of the martyred souls active in the various movements of change for black people. That album and particularly that tune was my real introduction to Jazz. Interestingly enough then this connotation is solemn, sacred and inspirational. By then I'd heard Jimmy Smith, Gloria Lynne, Ray Charles, Count Basie and Frank Sinatra. I'd even seen some of those artist when I attended my very first live show at The Uptown Theater.
None of em meant 1/2 as much to me as this New Perspective album. It wasn't like I was playing Donald Byrd w/my Temptations or Little Stevie Wonder. First of all it didn't belong to me and as such I was technically forbidden to even 'touch' it. Gladly it was on my parents and eldest brothers' playlist so I got to hear it often. Strangely as crazy as I am about the stuff to come some 10 yrs later INCLUDING Black Byrd it all pales in comparison. Interesting sidebar here is the fact that many of the musicians on these 70's Donald Byrd sessions (including the magnificent Mizell brothers) formed the famed Corporation. The Corporation was the crack group of musicians and producers that basically made you love The J5.
That's them on every one of those Motown albums by the Jacksons. Imagine what that sound would be free of the limitations of pop and the constraints of Berry Gordy. Combine them with this earth moving Jazz trumpeter and the likes of Merry Clayton on vocals. Now, you're Stepping Into Tomorrow or you're going to Think Twice. An already dark gloomy day has been made moreso.
Black hole? Sh*t this is beginning to be a gaping chasm of never ending darkness.
Think Twice. An already dark gloomy day has been made moreso.
–ELP
–Bob Davis
609-351-0154
earthjuice@prodigy.net
Co-Founder www.soul-patrol.com
Concert Review: Global Noize @ Berks Jazz Fest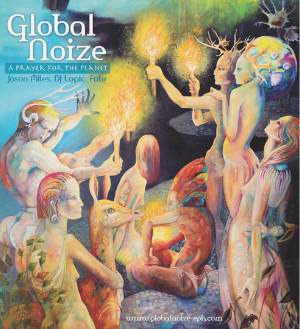 I was quite honored to have been selected to emcee this show. I always have a blast at the Berks Jazzfest, hooking up with old friends (Kayte Connerly, John Ernesto, etc) and new ones (Anita & Selmon Brody of the upcoming Chester County Jazz Festival, etc.) Check out the review below from our friend "ELP" and also check out the video clip from the show of "Jam For Joe," which ELP so vividly describes below: http://www.youtube.com/watch?v=60GTkXbtQvQ, featuring the incredible vocal intro by Falu!!! well suh…aint nuffin smoov bout these cats!
So it seems that many of you (most of you?) are familiar with this very eclectic band. It wouldn't be incorrect to say for some that they are a Weather Report tribute band. However there are elements about them that suggest something different. I won't say more because that's not really the issue here. Less is more sometimes.
Just as Weather Report is basically Joe Zawinul and Wayne Shorter it's safe to say that Global Noise at it's core is DJ Logic, Jason Miles and the lovely and exotic Falu.
Unlike Weather Report whose sound is both easily identifiable and somewhat unchanged no matter who the sidemen may be, Global Noise is almost chameleon-like in it's ability to frame it's sound live around the musicians featured during that set.
Tonight the 'sidemen' were:
Mino Cinelu- French-Caribbean multi-instrumentalist playing percussion and vocals Will Calhoun- known as drummer for Living Colour on drums Jay Rodriguez- probably the unsung fourth 'regular' member of this band on reeds Amanda Ruzza- brilliant young Brazilian bassist Maurice Brown- trumpeter par excellence out of Chicago Illinois and another young turk.
Tonight the sound was more Weather Report meets Miles meets "Bollywood" meets Funk/Hip-Hop or yet another turn on the term 'Fusion'.
Here's the set:
A Jam For Joe- opening with soaring yet ethereal vocal intonations provided by Falu in possibly Hindi, there was a certain meditative quality to this sound. If any of you ever practice things like TM, Yoga or any of the Eastern modes of prayer and/or introspection then you know of the feelings of connection to Oneness. It's not a stretch to say that Falu's singing here and throughout have the ability to 'take you there' (so quoth one Mavis of Staples). This opening was to me THE Prayer For The Planet for which the current album is so named. I was disappointed to learn that it was NOT that tune. So beautiful that I felt my eyes well up with tears. After Falu's vocal intro the band kicks into nice little quasi funk groove that featured further singing by Falu and excellent solos from both Maurice Brown as well as Jay Rodriguez.
Bollyhood- another Falu vehicle which featured another solo from Jay as well as a nice piano/synth solo from Jason Miles
The Souk- tune about being in and capturing the sounds of the marketplace in Marrakech. DJ Logic dropped a nice funk drum sample/sequence which was picked up by Will Calhoun but then morphs into another groove entirely. It's here that we begin to see Falu's interaction with various members of the band with call and response between her vocals and whomever she chooses to 'challenge' in this way.
*There were two sets so I'm basically combining the best of both as they played the SAME SET differently the 2nd time around.
Viva La Femme- the highlight and showcase tune for me of the night (hell, the entire DAY for that matter). This too had a distinct intro by Logic but then things go all damned funky and whatnot! Amanda Ruzzo got so funky she might as well have taken her clothes off! I spoke with her and while I itched to ask her age I didn't want to be rude but suffice to say she couldn't have been more than thirty. It was also clear that she was very much up under Will Calhoun during rehearsals as there was a lovely interplay between the two. She took a solo very reminiscent of Jaco (well not quite THAT deep- but you get my drift). She did the octave chords and then did the Graham slap-bass thang and then just went into her own teeth chattering masher crasher low bass register groove. All done expertly with taste and touch. After that percussionist Mino did his thing playing on a very sensitive instrument that (according to him) is old equipment. So old in fact as to almost be obsolete. Will had one as well. It looks like a conga head mounted on a stand and augmented by a tunable head and various knobs for changing sounds/sequencing. This thing can sound like everything from a tabla to congas to bongos and any and everything in between. Unfortunately I don't recall this instrument's name. Mino's tabla-like solo smoked and Will Calhoun expertly (and very patiently) camped on the drum kit. And then it was Mr. Calhoun's turn to burn and boy did he. He's such a nice cat and he plays virtually everything in a way that seemingly says: "you can do this too"! His playing lends itself directly to Africa and all of the influences that a drummer might find there. I'm not saying that he don't get into his chops or technique, I'm saying that his flash is more soulful than most. He soloed first trading back and forth with Mino and then opening up alone. He had two pedals on one bass drum, a hi-hat and also a supplemental 18″ bass drum. To put this in perspective they have 18″ floor toms so as a bass drum this is small-almost like a cocktail drum like the salseros might play. His solo had this…imagine your heart beat or what is depicted as a heartbeat. boom-BOOM…or clip-CLOP. Got that? Just let that play over and over in your head. That by the way is called an ostinato. That '18' I spoke of is pitched higher so it really resembled a heartbeat. Then on top of that with the right side of his body he soloed. Then with his left hand he played something against THAT! All that shit sounded like about three cats playing and yet it also seemed NOT otherworldly or impossible. It sounded for the entire world that we could all sit in and get right with his playing. I'm oversimplifying a bit because this was a tremendous solo. Hardly like anything the younger 'Third' was playing earlier but maybe more interesting because of the intricateness of it all. This cacophony of sound was all hushed by a DJ Logic mix that was wah-wah/scratch turntabalist like. This scratch/wah-wah became softer and softer until it was over. Sweet.
Wanna Be With You- Excellent ensemble piece that featured Falu and a nice sax solo by Jay. Jay does this really nice thing while onstage. Once his part or solo is complete instead of leaving the stage he goes down into a sort of squat-sit-kneel position right there onstage. There's something so inclusive about this because while unobtrusive to the other band members or the stage, he stays with everybody and just grooves. He's listening almost like he's considering what he'll do next all while embracing completely everything happening onstage.
Prayer For The Planet- sort of like disco meets fusion. This was a bit anti-climactic as it relates to the rest of the set but as a finale it was perfect. You almost wanted to get up and dance. In fact I don't remember the lyric but it was something with which we could sing or hum along.
Global Noize is decidedly NOT a Smooth Jazz band. The folk that came to hear them were clearly familiar with their music and there to see THEM as George Benson was performing at the same time as their first set in another venue. It was a nice crowd and the demographic had to be mostly in the 50-60 yr. old group. Racial mix of about 60-40% white to black. A good time was evidently had by all. Hopefully the economic woes of America will be resolved so more folk will come out as this show and many of the others I did NOT see can be better attended and appreciated.
Hire A Band
Peace
LP
http://www.youtube.com/watch?v=60GTkXbtQvQ
–Bob Davis
609-351-0154
earthjuice@prodigy.net
Co-Founder www.soul-patrol.com
Ralph MacDonald Passes (1944-2011)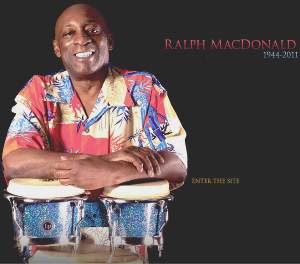 Apparently Ralph McDonald passed away on December 18th. I had not really heard. One of you alerted me to his passing.
All of us who were fans of CTI Jazz, know the work of Ralph MacDonald. It seems like he was the percussionist on every album that the label released in the 70's. We also knew from the liner notes that he wrote the song "Mr. Magic." Also during the 70's for a hot moment he was the king of Disco with the song "Calypso Breakdown."
Anyhow, I went to his website (http://www.ralphmacdonald.com) for more info about his passing and although there wasn't much there about his passing, I found that the website was quite extensive in it's documentation about the life & career of Ralph MacDonald. The bio that appears below is taken from his website.
There is a lesson here for artists.
Every one of you out there who feels that you have created a musical legacy, that is worth other people remembering, should take not only a visit, but also take a lesson from the website of Ralph MacDonald.
Please do not leave it to others to document your legacy and then complain that your legacy has not been properly documented, or that you haven't been given props or that the whole world is out to get you.
Please take it upon yourself to make absolutely certain that YOU have documented exactly what you want documented about yourself. And please do so in such a manner that the documentation will speak for itself.
It isn't the responsibility of anyone else to make absolutely certain that this is done except for Y-O-U.
Bio courtesy of Ralph MacDonald's website: http://www.ralphmacdonald.com
Grammy-award winning percussionist, songwriter and producer Ralph MacDonald was born in Harlem, NY in 1944. As the son of Trinidad-immigrant and Calypso performer "Macbeth The Great," Ralph grew up amidst the rise of Calypsonian revolution in New York City. The young boy was often placed playfully on his father's drums for a moment or two and, when he got older, MacDonald dreamed of someday achieving the regional success of his father.
At 17, Ralph helped a friend carry his steel drums into an audition for legendary performer Harry Belafonte. The friend got the gig, and MacDonald became a regular at rehearsals. When one of the players in Belafonte's Steel Band was late for a rehearsal, Ralph brashly declared his ability to play, and wound up getting the job.
Thus began a 10 year stint with Belafonte that schooled MacDonald in the music business. It also introduced him to songwriter Bill Salter, and the two began writing together to fill time on the road.
At one point, young MacDonald had the nerve to tell Harry Belafonte that despite all the gold records on the wall, Belafonte didn't really know what Calypso was. Belafonte said "Fine kid – if you know so much because your father was a Calypso singer, then you write me a song."
MacDonald delivered an album of songs: 1966's critically-acclaimed 'Calypso Carnival.'
At 27, MacDonald, Bill Salter and William Eaton started their own publishing company, Antisia Music. Everyone told him he was crazy, but Ralph was determined to do it on his own. The partners opened a modest office in New York City and kept the door locked. When asked why, MacDonald explained that it was a publishing company, and that songs were meant to go out the door, not in. He gave himself two years to get the company going.
One year and eleven months later and wondering if Antisia Music would survive, Ralph happened to begin working with Roberta Flack. He and Salter had written a song called "Where Is The Love," and in a studio session, he pitched it to Roberta. She recorded it, and it went on to sell 10 million copies, earning Roberta and Donnie Hathaway Grammys and firmly establishing Antisia Music.
From there the success kept on coming. Ralph began recording with legends like James Taylor, Billy Joel, Bette Midler, Diana Ross and Paul Simon. He and his partners wrote the Grover Washington Jr. hit "Mr. Magic" and Antisia Music placed a song called "Calypso Breakdown" on the BeeGees 'Saturday Night Fever' soundtrack. That album went on to sell 47 million copies and earned MacDonald two Grammys of his own, as a performer and a producer. Riding high on the disco craze, Ralph released two albums of his own, gaining commercial success and international recognition.
In 1980, Ralph wrote and produced Grover Washington Jr.'s classic album "Winelight." Among the MacDonald compositions were hits like "Winelight," "In The Name Of Love," and a song destined to become an American standard: "Just The Two Of Us." That song alone has been recorded by hundreds of artists worldwide, including Will Smith's 1999 adaptation of the song. Today MacDonald still spends his time writing and recording for Antisia Publishing when he's not out on the road touring with Jimmy Buffett and the Coral Reefer Band. He also continues to release new albums of smooth, percussive jazz and pop. Now firmly established as a successful songwriter, a legendary percussion player, and an international star, it would seem that the kid from Harlem who dreamed of nothing more than achieving what his father had has succeeded in a big way.
–Bob Davis
609-351-0154
earthjuice@prodigy.net
Co-Founder www.soul-patrol.com
Blues, Hip Hop and Soul Music Director www.radioio.com
Concert Review – Celebrating the Music of Grover Washington Jr @ Rehoboth Beach Jazz Festival (10/16/2010)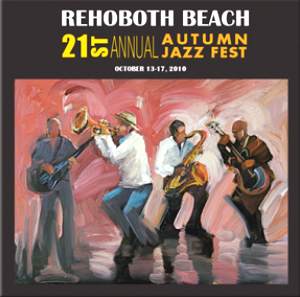 I always thought that jazz concerts in 2010 were supposed to be subdued and "smooth" events that are so predictable, that you should always bring a pillow, just in case you want to doze off?
Instead on 10/16 at the Rehoboth Beach Convention Center "Mrs. Earthjuice" and I along with a FULL HOUSE of brand new friends, were treated to a blast from the past, that offers (hopefully?) a glimpse into the future of what Jazz is evolving into?
We took the 2.5 hr. drive down from South Jersey halfway expecting to encounter Delaware's 2010 "Republican Cartoon Character/US Senate candidate," Christine O'Donnell, however when we arrived in Rehoboth Beach Delaware, what we encountered was something a whole lot more familiar. The sellout crowd of about 1,000 was about 60 percent "middle aged/middle class Black folks." There were no signs of the "Republican Cartoon Character/US Senate candidate," in this beautiful beach community (supposedly the center of the "Gay, Lesbian & Transgender community on the East Coast) inside of it's modest convention center. We had a great time, the food was great, the atmosphere was cool, the weather was perfect and oh yea the music…
Of course the expected Grover Washington Jr favorites like "Just The Two Of Us" "Winelight" "East River Drive," however…
The last 20 blistering phunky minutes which featured BLACK FROST, LET IT FLOW, INNER CITY BLUES and of course MISTER MAGIC, with the entire group jamming on stage, trading riffs and the entire sold out crowd up on their feet, shaking dat azz and "on tha one" with each other.
It seems to me that Jazz is once again on the road towards becoming what Louis Armstrong thought that it should be. THE MUSIC OF THE PEOPLE!!! Celebrating the Music of Grover Washington Jr. featuring:
Gerald Albright & Walter Beasley – Kind of like "twin bookends" representing the two extremes of Grover's sax playing. The hot & the cold, the big and the small, the old and the new. Each man stepped up to the plate and blew….
Chante Moore – The beautiful siren, the R&B superstar who is as if by magic ("Mr. Magic?") transformed into transformed into just another band member, whose voice becomes yet another instrument inside of the group, simply because the that is what the music demands.
Ada Rovatti – My first exposure to her, she is the "anti Candy Dufer/Mindi Abair," on sax. Dressed in black, including a black applejack pulled down over her black hair. She not only is making a fashion statement, but more importantly she's making a statement on the saxophone in tribute to Grover when she steps to the stage. A few moments later we learn that perhaps an even more compelling statement is being made
Randy Brecker – Jason Miles not only introduces the phunky trumpet legend, but also informs us that the "dark & lovely" Ada Rovatti, is his wife. Randy joins Ava onstage and they play the duet. and now my thoughts flash back to the "Brecker Brothers," and just a small tear begins to form in the corner of my eye. It was a truly beautiful moment to witness.
Jeff Golub – Of course for most of the show, Jeff is holding down that fabulous CTI groove, Wes Montgomery/George Benson style. However make no mistake about it, cuz with Jeff Golub on stage it's kinda like having Jimi Hendrix/Stevie Ray Vaughn in your back pocket. When he takes his solos the crowd rises and Jeff puts on a "funk/rock gonorrhea burnin" display of electric jazz. As Jason informs the crowd, "by way of the Filmore East"
Neal Jason – Bassman holdin that groove down
Josh Dion – Explosive drumming in the pocket
Jason Miles – On phunky keyboards, the visionary who puts it all together from A to Z, even emceeing the show. Paying tribute to the man (Grover) who somehow not only combined the essence of the diametrically opposed sax grooves of King Curtis and John Coltrane, but did so at the precise moment in time (early 1970's) that permitted Jazz music to catch up to the Civil Rights movement and put it front and center on the radar of Black teenagers. Jason worked with the family of Grover Washington Jr to create the live album of previously un released Grover Washington material, and then put together this all star configuration of talent to not only re-create the album live onstage here @ the 2010 Rehoboth Beach Jazz Festival, but to do so in a manner that allowed the musicians to actually take off and soar.
In the end it was mostly about the people in attendance. They were the folks who had been teenagers in the 1970's/1980's when Grover Washington Jr had changed the face of Jazz and turned it into music that young people could groove to. This is a big part of what is missing from Jazz circa 2010 and if Jazz doesn't figure out a way to reverse this trend, it is going to "die a natural death."
As a person who indeed was one of the teenagers that got turned on by Grover Washington Jr, CTI Records and used it all as a mechanism to learn more about just why the entire history of Jazz needed to have a place in my life, nothing would make me happier than for younger people to make a similar discovery about this music in their own way and on their own terms.
The time is right for this to happen. Right now in 2010 younger people are going thru their own version of what happened to my generation in the 1970's. They are currently disoriented, confused, see little hope in the future, etc. However the reality is that they are simply about to turn the page and find their own version of the same type of greatness that my generation experienced.
It sure would be nice if Jazz music that they can relate to will be a part of the transformation that they are about to experience. And somehow/someway I can't help but think that artists like the ones I saw performing on a Saturday night in a packed venue, in a picture perfect seaside community along the Atlantic Ocean are going to be one of the lynchpins of a musical "revolution that is going to be televised."
–Bob Davis
609-351-0154
earthjuice@prodigy.net
Co-Founder www.soul-patrol.com
Blues, Hip Hop and Soul Music Director www.radioio.com
TRENTON, NJ: Review: Kim Waters, Clifford Adams & New Perspective @ Trenton NJ Marriot (11/14/2010) (What Happens when a smooth jazz event turns into a FUNKSHOW)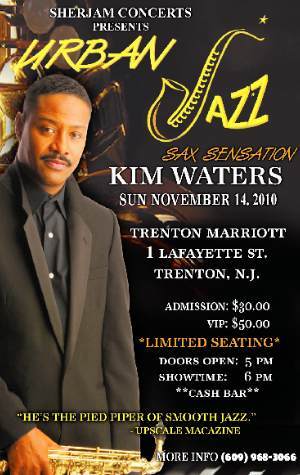 You have all heard the expression: "I went to a fight and a hockey game broke out"
I am quite pleased to report that is sorta what I experienced last night in Trenton NJ last night. This event was billed as an "Urban Smooth Jazz" event, but it turned out to be a SLAMMIN FUNK show in the end!!!
As you all know, the term "smooth jazz" sends chills down my spine simply because I know that…
–John Coltrane had some "smooth jazz cuts" that I liked
–Freddie Hubbard had some "smooth jazz cuts" that I liked
–Milt Jackson had some "smooth jazz cuts" that I liked
–Santana had some "smooth jazz cuts" that I liked
–Brian Auger had some "smooth jazz cuts" that I liked
–Milt Jackson had some "smooth jazz cuts" that I liked
–Miles Davis had some "smooth jazz cuts" that I liked
–Jack McDuff had some "smooth jazz cuts" that I liked
–Horace Silver had some "smooth jazz cuts" that I liked

However I know that those type of artists/music are NOT what people mean when they use the term "smooth jazz" in 2010. What they usually mean is the kind of "elevator music" made famous by modern day artists like Kenny G, and that is what sends chills down my spine. I am quite happy to report that there was no "elevator music" performed at the Trenton Marriot on November 14th 2010. In fact quite the opposite happened…
THE MUSIC:
A NEW PERSPECTIVE – A young jazz quartet (David Bamber, Daniel Bamber, Jordan McBride, and Austin Marlow) of well dressed/well mannered/well spoken Black teenagers, from the Trenton area. Their performance was in the lounge and they played some pretty damn funky Freddie Hubbard & Return to Forever covers. I spoke with them and their parents after the show and learned that they have only been playing together as a group since the summer. All are in High School. Don't be surprised if you start hearing some of their music being played both on Soul-Patrol.com as well as on RadioIO.com. They were a breath of fresh air, in an environment where we have come to expect the worst from teenagers in music. Needless to say, "Mrs. Earthjuice" and I were quite impressed. http://www.youtube.com/watch?v=Ho1DxBCCKWk&feature=share
CLIFFORD ADAMS & INNER FLIGHT – We all know Clifford Adams as a topflight trombone player who is one of the anchors of Kool and the Gang. However in the city of Trenton, Clifford Adams is a legendary figure in the city's history of both jazz and funk music. On this night he performed backed by his band called Inner Flight" and turned out the joint. They started off with an original tune called "Slam Dunk," which to my ears sounded an awful lot like an early Kool & the Gang instrumental. Then they did an AWESOME cover of the Stylistics – "People Make The World Go Round." That was followed by an instrumental cover of Frankie Beverley/Maze – "Joy & Pain." They ended the set with another slammin original called "In A Minute." Needless to say the crowd was on it's feet dancing (and so were "Mrs. Earthjuice" and myself) http://www.cliffordadams.com
KIM WATERS – The headliner of the show. Kim Waters is one of the stars of the modern day "smooth jazz" scene, with many hit recordings to his credit. In fact we have even advertised some of those recordings on the Soul-Patrol.com website. He has done some great stuff both as a solo artist and co-featured with artists such as Maysa, that we have featured on the site before. However some of Kim Waters material ventures into "Kenny G Territory." Nevertheless I approached this show with an open mind, since I had never seen Kim Waters perform live before. The fist thing that struck me about Kim Waters as soon as he hit the stage is that visually, he is the spitting image of my uncle's Walter and Ronnie, when they were about his age. Kim Waters is a pretty good looking guy and he uses that to great effect during his show (see below….LOL.) Kim started out the set with some "Kenny G Elevator Music" (my biggest fear…..LOL.)
However Kim Waters quickly went into a whole nother zone. He did an instrumental cover of Marvin Gaye's "Distant Lover." However in introducing the song Kim Waters went into a whole riff about checking out the song at legendary red light basement parties (in a most seductive way.) Not only did the females in the crowd go nuts, but the emcee (Narubi Selah of Def Poetry Jam, who did a GREAT job of hosting) also went wild. She brought Kim drinks and then other ladies in the audience started doing the same. Then he played the song and I'd be willing to bet that all of the seats occupied by females were wet 🙂 Kim followed that with a rendition of the song "All I Really Want to Do is Please You," once again employing a very similar "seductive intro," indicating that as a "sax man," just how "oral" of a person he is. In fact he refers to making certain that the reed of the saxophone is wet as "foreplay." Once again all of the ladies in the audience went wild. After playing "All I Really Want to Do is Please You," Kim announced that he was taking a break and would turn things over to his brother, on bass James Walters (who Kim referred to as the Groovemaster"). Kim Walters leaves the stage and James Walters steps up front and asks the crowd; "Do Yall Wanna Hear Some Old School." The crowd roared and the band RIPPED into a whole series Stanley Clarke, Frankie Beverley/Maze, Kool & the Gang and Grandmaster Flash covers. Kim came back, introduced the band, informed the audience that "his after party would be taking place at the bar" & walked off the stage. (and then I checked to be sure that "Mrs. Earthjuice's seat was indeed "dry." http://www.kimwaters.net
THE PEOPLE:
The folks in attendance were mostly from Trenton, with a smattering of folks from elsewhere in the Delaware Valley area, including a contingent of folks from Soul-Patrol. The show started at around 5pm and everyone there was dressed as if they had come straight from church. The crowd was actually quite similar to the event I went to in NYC the night before. It was a well dressed middle aged crowd of Black Americans who were there to have a good time and who got far more than they bargained for and got far more in terms of entertainment than they paid for.
THE ONE:
The people that I spoke to from Trenton were all quite proud to have this type of an event in Trenton. They were just as proud that the event was promoted by Trenton native Eric Muhammad. If that name rings a bell it should, because Eric was also the person who provided the sound at the 2007 Soul-Patrol Convention in Philadelphia. When he contacted me 3 years ago, he told me that he wanted to work with Soul-Patrol.com simply because; "he believed in what we are trying to accomplish." Eric came in and did a bang up professional job in support of our Convention. When Eric came to me a few months ago and told me of his intent to bring a series of first class jazz shows to his hometown of Trenton and to "do them the right way," my response to him was "I will support you in any way that I can because I believe in what you are trying to accomplish." From the conversations that I had with the folks in the crowd, they feel the same way. Although this event took place at the plush Trenton Marriott, this was truly a community event. There were vendors from Black owned businesses, there were representatives from the Trenton City Council (who presented Kim Waters with an award.) There was a real unity of purpose and a whole lotta local pride clearly in evidence. I was proud to be a participant and plan to continue to support this series of concerts as it grows.
(My apologies to our friend Rickey Vincent for the format of this review, I think that I will continue to use it as often as I can….LOL)
–Bob Davis
609-351-0154
earthjuice@prodigy.net
The Smooth Jazz Cruise – 2012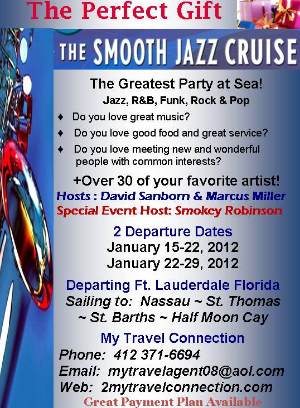 Are you a fan of "smooth jazz"? Do you know someone who loves great music? Join us on the greatest party at sea in January 2012 featuring some of the top performing smooth Jazz, R&B, Funk, Rock and Pop artists in the world. The lineup includes :
–Music Host, David Sanborn
–Music Director / Host, Marcus Miller
–Special Event Guest, Smokey Robinson
–Special Event Hosts, Jonathan Butler and Gerald Albright
–Starring, Boney James, Alonzo Bodden, Candy Dulfer, Brian Simpson, Peter White
–Featuring, Andre Berry, Tom Braxton, Rayford Griffin, Randy Jacobs, Arlington Jones, Ron Reinhardt, Dwight Sills, Jay Williams, Ramon Yslas, and Background Singers Kurt Lykes, Selina Albright, Jodie Butler. Randy Butler
This is a one-week full ship charter on the Holland America M/S Westerdam. Stage and lounge performances and activities and events will take place nightly for your enjoyment. Activities include a celebrity meet and greet, autograph sessions, jam sessions, talent contests, and parties galore!
Choose the January 15-22, 2012 or January 22-29, 2012 departure. Sail from Ft. Lauderdale, FL to Nassau, Bahamas; St. Thomas, U.S. Virgin Islands; St. Barths, French West Indies and Half Moon Cay, Bahamas. Whether you choose an inside cabin ($1,850-$1,900); a Large outside Cabin ($1,950-$2,200); a Deluxe Verandah outside Cabin ($2,600-$2,750); or a Suite ($3,500-$7,600), you get to enjoy the same entertainment and participate in the same activities and events. All rates are per person based on double occupancy. $1,000 for 3rd or 4th person in a cabin. $300 for port charges, taxes, gratuities and administration fees. Deposits range from $450-$650 per person based on cabin selection. Two great payment plan options are available.
To reserve your cabin or to request additional information call My Travel Connection at 412-371-6694 or email mytravelagent08@aol.com
Album Review: Esperanza Spalding – "Chamber Music Society"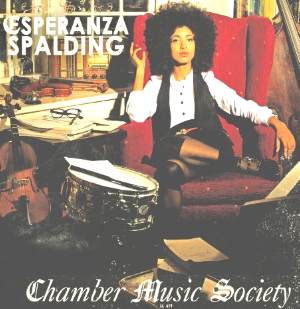 WARNING: if you have a short attention span for music (ex; you prefer listening to ringtones over albums), click away from this review, you will have zero interest in this music.
Are you the type of person who finds yourself scratching your head when you hear something labeled as "contemporary jazz, " wondering if perhaps like Rip Van Winkle you had fallen asleep, while someone had destroyed the jazz idiom?
Do you ever find yourself wondering whatever happened to the days when someone told you about a new jazz album and upon listening for the first time, realized with some glee that you were going to have to listen again immediately, simply because there was so much going on with the music that you were going to have to listen again?
A few of yall out there might remember the ground breaking 5 disc album called "Crystal Ball," by Prince from 1999? If you remember the first 4 disc's of "Crystal Ball" were self produced and un-released music that Prince had recorded over the years and that most of the hoopla surrounding "Crystal Ball" had to do with the fact that Prince was releasing all of this music via his website, sans record labels, distribution deals, etc. Missed amongst all of that hoopla was any sort of discussion about disc #5 from the "Crystal Ball" album. Well as it turned out Disc # 5 from the "Crystal Ball," an album of brand new music was entitled "The Truth." It was a soft, deep and introspective album that was truly an artistic masterpiece.
I would maintain that the album Esperanza Spalding – "Chamber Music Society," would make a perfect opposite "bookend," for "The Truth" – Prince much in the same manner that "Caravansari" – Santana, makes a perfect "bookend" for "A Love Supreme" – John Coltrane.
In other words not only will you want to play Esperanza Spalding – "Chamber Music Society," right after you listen to it for the very first time, but it is likely that you will want to play this album over hundreds of times and you will probably want to play it at those times in your life when you need to look deep inside of yourself.
Obviously the singing, the songwriting and the instrumentation on Esperanza Spalding – "Chamber Music Society," are suburb. The players include pianist Leo Genovese, drummer Terri Lyne Carrington and percussionist Quintino Cinalli. On strings is violinist Entcho Todorov, violist Lois Martin, cellist David Eggar and Gretchen Parlato on voice, with Milton Nascimento making a cameo appearance on the song "Apple Blossom" and of course Esperanza Spalding on bass.
To be BLUNT, this album is a rare work of artistic expressionThe tracks flow together on this album, the way that that "ancient medium" called an album are supposed to. Put your headphones on, get yourself a glass if iced tea and fire up your iPod/CD player at a time when you won't be interrupted and will be able to completely focus on the music. Trust me on this one, because if you try to listen to this album in the background, you will find that you will need to listen to it again. And maybe, just maybe, that isn't such a bad place to be?
1. Little Fly
2. Knowledge Of Good And Evil
3. Really Very Small
4. Chacarera
5. Wild Is The Wind
6. Apple Blossom
7. As A Sprout
8. What A Friend
9. Winter Sun
10. Inútil Paisagem
11. Short And Sweet
–Bob Davis
609-351-0154
earthjuice@prodigy.net
Co-Founder www.soul-patrol.com
Blues, Hip Hop and Soul Music Director www.radioio.com
Album Review: The Stanley Clarke Band – "The Stanley Clarke Band"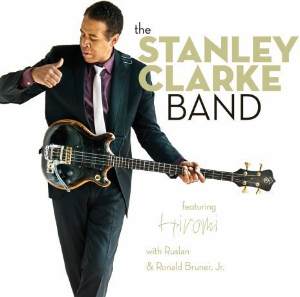 I'm going to get to this outstanding album, but first I have to tell you all a little story…
It seems like it was during another lifetime ago, I was sitting in a dark room along with several other young men. We were discussing basketball, politics, women and more, as we drank cheap wine as the music played. The music was a kind of electronic jazz that semed to fit in with the conversation. I wasn't really familiar with the music, but I did know that the musicianship was supurb. Then suddenly, as if from nowhere, this song came blasting thru the speakers. I had never heard it before, but it was just about the funkiest song that I have ever heard. I stumbled over towards the turntable and tried to read the track listing as the LP spun around the platter (anyone else ever try to do that???…..LOL) Finally, I could read the name of the song, it was called "EARTH JUICE." It was track #6 of an album called "WHERE HAVE I KNOWN YOU BEFORE" and it was done by an artist that I had never heard of called RETURN TO FOREVER (Chick Corea, Stanley Clarke, Lenny White & Al DiMeola). Of course I brought the LP the very next day and my life just hasn't been the same since :
Fast forward to 1993, I am now online and a member of the Prodigy Online Service, and the time comes for me to select an email address. For some unknown reason, the word "earthjuice" is the first thing that pops into my head and thus was born the now infamous email address; earthjuice@prodigy.net. Perhaps it has something to do with the residual effects of being in that dark room so many years ago. Nevertheless I have always kept that email address, and my guess is that I always will.
The album "Stanley Clarke Band" is produced by Lenny White and Stanley Clarke and to say that this album is outstanding, would be something of an understatement. To put it bluntly, what they have done on this album is a remakable feat. Not only have they taken the innovative music of "Return To Forever" to the next level, in doing so they have given us a peek into what the next logical evolution of Jazz itself should have been, had not commercial forces destroyed it during the 1980's.
Without stretching the point too far, for those of you who are unfamiliar with their legacy, I think that if I tell you that Return To Forever was something like the 'Sly & the Family Stone of Jazz." That's because much like Sly & the Family Stone combined blues, gospel soul, and rock n' roll, Return To Forever combined classical, jazz, funk and heavy metal. I went to go and see The Stanley Clarke Band perform live in Philadelphia recently, in fact prior to even hearing their album. The concert was completely out of this world. At the concert I ran into my friend Daryl King who runs the Sound of Market record store located in center city Philadelphia. Daryl asked me what I thought of the new album, my response was; "I haven't heard the album yet." His response was; "they just played it live, in front of your eyes." Later after listening to the album, I understood exactly what mah boy Daryl was talking about
You see, the reason I had to tell yall that little story first is because Stanley on bass, along with keyboardist Ruslan Sirota, drummer Ronald Bruner, Jr and pianist Hiromi Uehara, do what for me was previously unthinkable…….THEY SMOKE RETURN TO FOREVER. And for me, that is no small feat!!!
That's right, I Mr. "earthjuice@prodigy.net," perhaps the ultimate Return To Forever fan, is telling you that The Stanley Clarke Band, beats Return To Forever at their own game. However more importantly has potentially opened up the entire genre of jazz up to the possibility of repairing all of the damage that it has done to itself over the course of the past 20 years.
Here is the tracklisting (this album is not for the feint of heart)
1. Soldier
2. Fulani
3. Here's Why Tears Dry
4. I Wanna Play For You Too
5. Bass Folk Song No. 10
6. No Mystery
7. How Is The Weather Up There?
8. Larry Has Traveled 11 Miles And Waited A Lifetime For The Return Of Vishnu's Report
9. Labyrinth
10. Sonny Rollins
11. Bass Folk Song No. 6 (Mo Anam Cara)
(btw…check the song title of song #8 and if you email me and tell me what it means, I'll call you a "true funk soldier?)
A few years ago, Chick Corea, Stanley Clarke, Lenny White & Al DiMeola did a Return To Forever reunion tour around the country. Apparently someone thought that what Return to Forever fans wanted was an "oldies concert." Whomever thought that was dead wrong. What Return To Forever fans want is to HAVE THEIR MINDS BLOWN. If you are such a person, then owning a copy of the album The Stanley Clarke Band is absolutely essential. Take it from "earthjuice"
–Bob Davis
609-351-0154
earthjuice@prodigy.net
Co-Founder www.soul-patrol.com
Blues, Hip Hop and Soul Music Director www.radioio.com
Grammy-nominated Trumpeter Christian Scott Releases: "Yesterday You Said Tomorrow" on Concord Jazz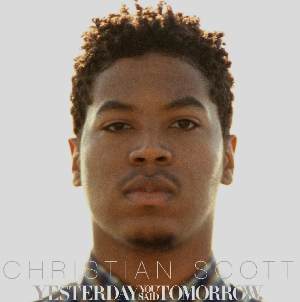 I told yall to stay tuned for the new album by Christian Scott, and now it's been released. This album is right on time and is one of the few albums that I have heard thus far in 2010 that actually is bold enough to address some of the most pressing issues facing our country today. Featuring song titles like; Angola, LA & The 13th Amendment, Jenacide (The Inevitable Rise and Fall Of The Bloodless Revolution), American't, and K.K.P.D. clearly Christian Scott is a jazz player, who doesn't exactly have his head in the clouds. If you dig Jazz, I STRONGLY advise you to check out this new album. And if you don't like Jazz, maybe it's about time that you learned??? Some people think that this brotha is the natural sucessor to Miles Davis (you take a listen and let me know?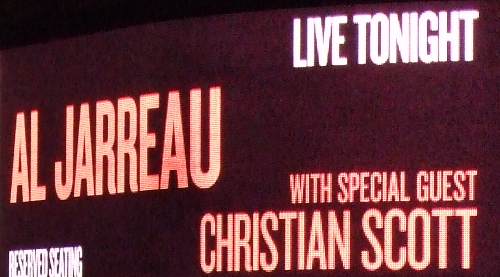 We will have more coverage of Christian Scott here on Soul-Patrol, as he rolls out his new album; "Yesterday You Said Tomorrow" and supports it with a tour. I got to see him perform live recently in NYC, as he opened for Al Jarreau a few weeks ago at the Nokia Theatre. Brothaman was off the chain. Maybe this is a sign that along with the country's economy, perhaps REAL JAZZ is on it's way back after 15 years in SMOOTH JAZZ HELL????
During the course of the show, Christian Scott took the time to explain to the audience the signifigance of each song. He is one of just a handfull of artists who are actually using their art to address some of the pressing issues of today. At the end of the show, Chistian thanked the audience for coming out and supporting REAL JAZZ. Then he said that he would be out in the lobby to sign copies of his new album "Yesterday You Said Tomorrow"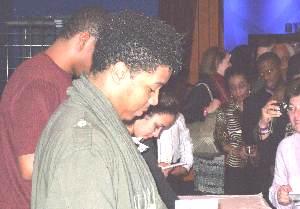 Of course Christian Scott isn't a new artist, nor is he new to Soul-Patrol. A few years ago, in 2006 I reviewed his album outstanding album called "Rewind That." And of course Christian Scott was a part of the out of this world, the once & future world musical aggregation of a few years ago called "Global Noize" which was named by Soul-Patrol as the best album release of 2008.
Of course I went out into the lobby, and saw that Christian Scott was being mobbed by a pretty big crown of people. I started to approach him, but then I thought better than to do so. So I just observed the scene and snapped a few pictures. After I left, as I was walking thru Times Square, and eventually back to the PATH station so I could return to New Jersey, I thought to myself about how lucky I was to be a fan of a 26 year old jazz superstar on the rise.
I'm going to get the chance to observe Christian Scott as he evolves into the leadership role within the Jazz community that he seems destined for. Is he going to be like Miles Davis? Is he going to be like Dizzy Gillespie? Wynton Marsalis? Freddie Hubbard? Or will he do something completely different? Only time will tell, all I know is that 26 year old Christian Scott is going to evolve in a different direction than where the PTB in Jazz are going. And I have a strong suspicion that his direction is one that unlike the PTB in Jazz, will be embraced by a younger generation that has absolutely no use whatsoever for the abomination known as Smooth Jazz.
Please take note that we will be announcing all of Chistain Scott's tour dates here on the Soul-Patrol Times via email and also on our website.
–Bob Davis
609-351-0154
earthjuice@prodigy.net
CONCERT REVIEW – Chick Corea (keys), Stanley Clarke (bass) and Lenny White (drums) of the Jazz Supergroup RTF @ bergenPAC, ENGLEWOOD, NJ (Tue Sept 29 at 8:00 PM)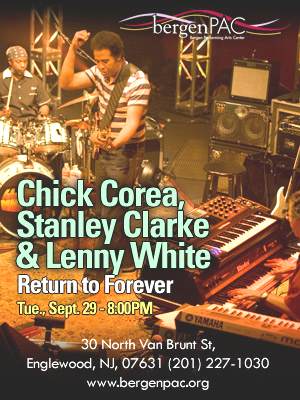 I went to the Bergan PAC in Englewood, NJ. on the 29th to catch The Corea, Clarke & White Trio and half heartily hoped it would be a performance of their old group. I had heard that Bill Connors had been joining them on a few dates …. but not tonight. This show was a Masters Series and the audience was there to LEARN from the JAZZ MASTERS. This was a Tuesday night and Bergan PAC is only a few minutes across the George Washington bridge, just outside of NYC and the place was packed. I stood in the lobby waited to be seated and quickly realized that a large percentage of the audience (Bergan PAC seats 1370 and this was an excellent crowd for a Tuesday night in the Jersey suburbs) knew each other and as I listened more I learned that they were professional musicians. Many had worked with these Masters, some were studio musicians, some worked symphony, college music majors and a few were teachers. The were also a lot of members from the Jersey Jazz Society and a few regulars folks like me who knew nothing of the technical aspects of this performances but was there simply to enjoy live music. In the midst of all of this the house doors open and folks head toward their seats.
This is an older rehabbed theater and the stage was bare except for a baby grand, a monster sized bass and a huge drum set up. There were no special lighting and without a real introduction these guys take the stage without any fan fare and launch into a set of swing – straight ahead – fusion – classical music with the audience going wild, talking to the artist who respond back with passion most artist wish they could play with. No one seemed to miss the rock sound of RTF (except me) and I couldn't even begin to tell you what the play list was but I can tell you that Bergan PAC allowed the audience for this show bring their drinks into the theater and this only made listening to the set more mellow. The acoustics of this building is phenomenal and the artist had their sound bouncing off the rafters and this was the fastest 2 hours leaving folks exiting on a high. The one thing I learned is this show reflects the moods of the artist. This show was basically acoustical but I was told the show in Cleveland was largely electrical and you never know what you'll get until you get there and no one is ever disappointed.
The Bergan PAC because of it's size is the perfect venue, the sound is flawless and the seating is good. This was a show that left you feeling like you were at an impromptu jam with friends. Whatever you came looking for, you got. No one was disappointed, no one was complaining and although they played as a trio Chick Corea was outstanding on the keys, Lenny White did some nasty thangs on those skins and Stanley Clarke held center court. Three MASTERS on one stage, all three doing their own thing separately and as needed blending into a tight unit.
–Blanche Valentine
Album Review: Darren Rahn – Talk of The Town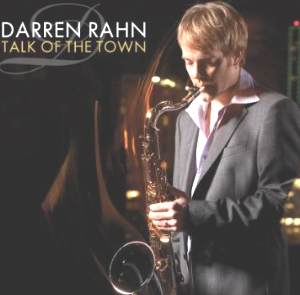 Smooth jazz" has been on my mind quite a bit over the past several weeks….
I'd love to be able to report to you that there is absolutely no future whatsoever for the so called genre of "smooth jazz." However if I were to say that I would be lying to you because I just got thru attending a series of concerts full of contridictions as far as "smooth jazz" was concerned. For example, there was a terrestrial radio station broadcasting live continuiously from the venue for the entire two weeks in a manner that might suggest that "smooth jazz" has a strong future. That was what one might think, until having a conversation with the promotions manager of the station, and having him tell me that theirs was the only remaining "smooth jazz station" remaining on the east coast of the United States. Or perhaps even more telling was that nearly every musician that I spoke with confesssed to me that they hated the music, and then contrasting that to the sheer joy on the faces of the concert patrons as they left events specificly tailored for "smooth jazz" music.
In effect, as I type this so called "smooth jazz" would seem to be at a crossroads with it's audience and as a result with itself.
Enter Mr. Darren Rahn and his new album "Talk of the Town" on the Nu Groove label. One of the nicest things about this album is that Darren Rahn isn't really hedging his bets at all. The album is certainly contemporary, but it isn't smooth. It's funky enough to dance to in places and yet is also melodic/erotic at the same time. It's got some familair cover songs (ex: "Forget Me Nots") and some memorable vocals (provided by our friends De'Nate'). In short, Darren Rahn perhaps understands that with so called "smooth jazz", being at a crossroads, he has got to cover all bases…..(continued here
A Few Thoughts on The Berks JazzFest, Thus Far (March 27 through April 5)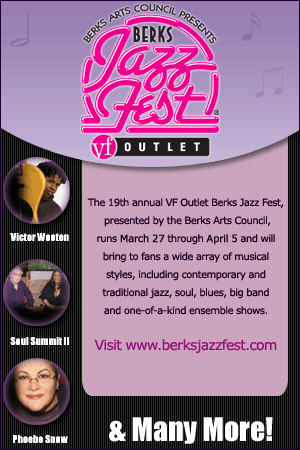 As you all are aware last weekend, Soul-Patrol covered the first weekend of the Berks JazzFest. This event is probably the largest jazz festival in the United States, running for 10 days, over the course of 2 weeks, featuring both big name and yet to become big name artists of course playing to big crowds. Just take one look at the artist line up at the following link & you will see what I mean: http://www.soul-patrol.com/jazz/berks_jazz_fest.htm
We will be back this weekend to do more of the same. In fact we will be doing even more, simply because yours truly will be the emcee of the "JASON MILES PRESENTS: SOUL SUMMIT" show on Friday April 3 @ Scottish Rite Cathedral (featuring: featuring Maysa, Simone, Richard Elliot, Jeff Golub, Eric Darius, Bob Babbitt, Reggie Young, Steve Ferrone, and the original Soul Survivors, plus the Berks Jazz Fest Horns).
We are glad to be on board, that's because we aren't just there to write reviews or to conduct interviews. Folks that we know and folks that we don't know stop by the booth, to talk music, to talk about the website or simply just to talk. Soul-Patrol is there as a major presence at the festival and our presence is a part of something much larger than the text/audio that results from our presence.
The term "Jazzfest" is something of a misnomer for two reasons:
1. Most of the "jazz artists" at the event are really "smooth jazz artists" and depending on your perspective, may not actually be "jazz artists" at all.
2. Probably about 1/3 of the artists can't even be called "smooth jazz artists", they are truly R&B (ex: AWB) or Funk (ex: Victor Wooten) or "Pop" (ex: Phoebe Snow) or "Blues" (Severn All Stars) artists.
Therefore the line up af artists is "musically impure", at least based on the title of the event. Rather than use the term "JazzFest" a more accurate title would be something along the lines of; "A Contemporary Overview of Popular Music Originated By Black Americans." Given that description, Soul-Patrol's presence becomes completely understandable and in fact absolutely required.
Continued + Reviews, Interviews & more from the 2009 Berks Jazz Festival at the following link:
http://www.soul-patrol.com/jazz/berks_jazz_fest.htm
–Bob Davis
609-351-0154
earthjuice@prodigy.net
Album Review: Global Noize – Jason Miller/DJ Logic (Feat: Meshell Ndegeocello, Billy Martin, Vernon Reid, John Popper, Cyro Baptista, Bernie Worrell, Karl Denson, Christian Scott & Others)
(Jazz/Funk)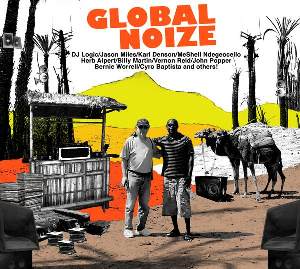 This is flat out the best release that I have heard to this point in 2008. And it will forever occupy a permanent spot on the shelf where my musical collection is kept. I will return to this album over and over again till I am no longer able to. I suppose that using the notion of an album review is just as good a place as any other to explain exactly why that is.
Most of the time when I am listening to music, I do so as a part of the 'soundtrack of my life". That is to say that the music is playing, but listening to the music is not the primary activity. The music is secondary, but it enhances whatever activity that I am currently engaged in (the primary activity.) However there are times when I am listening to music I am not interested in it as part of the "soundtrack of my life." I am listening at that moment specifically with the intention and desire to have "my mind blown." I am listening in order to help facilitate an escape from whatever my current reality is. I am trying to change something that is in my life and having "my mind blown" is a mechanism that I can use to often clear out the cobwebs inside of my brain and help me to obtain a different perspective on life.
There is a relatively small group are artists that I will typically turn to at those times when need to hear life altering music. Artists that fall into this category for me are names like Miles Davis, Jimi Hendrix, Santana, Weather Report, Return To Forever, Stevie Ray Vaughn, Sly & the Family Stone, Mandrill, Chuck Berry, Passport, Sun Ra, Kool & the Gang, EWF and a few others. There is a kind of spirituality for me that lurks not far from the surface of the instruments of this music that has a healthy effect on my mind, body and soul. This impact is difficult for me to put into words, however it is a very real thing despite just how intangible it may be….(review continued here
You can also hear some of this music playing in the rotation on Nu Soul @ RadioIO.com
–Bob Davis
Soul-Patrol Event, Washington DC: Album Release Concert/Party for Chip Shelton's Peacetime – Imbuded With Memories @ Twins Jazz Club, May 17 at 9pm
(Jazz/Funk/Soul)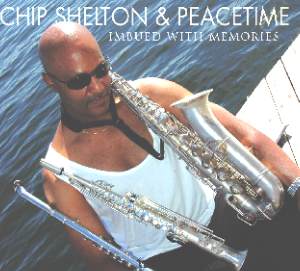 That's right, Soul-Patrol.com is returning to the Chocolate City!!! And we are returning to help one of our "core arrtists" Mr. Chip Shelton to launch his brand new album release called: Imbuded With Memories. It's an exciting new album that combines straight no chaser + funk + fusion + soul + latin. I'm really excited not only because of the album, but also it gives me the chance to return once again to the "scene of my many crimes", WASHINGTON DC, hang out with some of our friends there, eat some great food at TWINS (www.twinsjazz.com)and listen to some great LIVE MUSIC from Chip and Peacetime. I will be in the house and of course I will also have some givaways!!If you click on any of the Chip Shelton links here in this issue of the Soul-Patrol Newsletter you can listen to the album in it's entirity…
If you are in the DC/MD/VA area and you would like to hang out with us, please contact Soul-Patrol's Washingon DC Coordinador "ZieLove" via email(ZIELOVE@aol.com)if wanna hang out with us in the CHOCOLATE CITY!
–Bob Davis
Album Review: Marcus Miller- Marcus
(Jazz/Funk/Soul)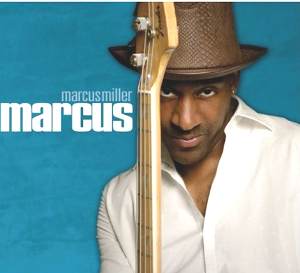 Marcus Miller is one of those ubiquitous types. Seeing his name on an album may induce reactions spanning from "My man~!!" or "Marcus, again?" to the dreaded "Ummm". That's the territory where uniquely talented extremely busy types reside. We can take them to heart….and we can take them for granted. I mean in 2008 Marcus Miller shares relevancy with George Duke, Lil Wayne and Louie Vega. Musical types who in their chosen idiom are just………everywhere. But the reason why they ARE everywhere is because their colleagues, be it fellow producers, rappers, remixers and lastly record buyers hold them in high esteem. It's just that it seems Marcus is ALWAYS around. I mean, this CD actually WAS already around last year. With a different cover. So the sense of Deja VU is on EXTRA TAKE FOR GRANTED. Don't let that happen. Marcus knew you got lost.
Marcus felt all of you rushing past him to get to that Victor Wooten concert. So, he repackaged last years import-only CD with a new cover. Improved re-mastering and a bonus last-cut-on-the-CD retake of his version of Robin Thicke's "Lost Without You" using the spoken word talent of actress and since **That F'N Pimp movie** I guess, now spoken word vocalist Taraji P. Henson. As is standard for the modern Soul/Jazz CD there are musical guests: Corrine Bailey Rae turns in a better than decent version of "Free." It won't replace your memories of Deniece Williams but it wont insult you either. Keb' Mo guests on an original tune written by himself and Marc called "Milky Way." A nice weaving in-and-out of their styles. A lot smoother than you might think it would be….(review continued here
–Donald Cleveland
Look for these songs playing as as "buzz cuts" on Nu Soul @ RadioIO.com
ALBUM REVIEW: Gail Jhonson – Pearls
(Jazz/Soul)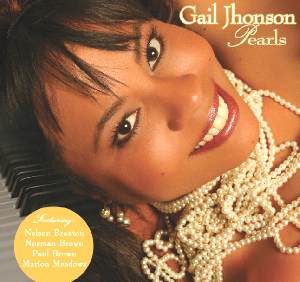 I am the type of person who uses music for many different purposes. Sometimes it involves heavy duty and intense listening, however most times it doesn't. I am a person with a relatively busy and normal life between work, family and home. I have very little time in my life to actually listen to music intently as a primary activity. For me the vast majority of my music listening occurs as a secondary activity that happens while I am doing other things. It doesn't matter if it's Miles Davis, Buddy Miles or Miles Jaye. For the most part I look for music that I can listen to while I am doing other things. I suppose that you could say that I am looking for music that I am willing to welcome into the "soundtrack of my life" and if I hear music that I can't find a place for in my life, it's very likely to find it's way into the pile over in the corner of this room that is destined for the used CD store.
The new release by Gail Jhonson called "Pearls" is an album that has all of the elements of an album that can find it's way into my own personal soundtrack. For example it is currently springtime in the northeastern part of the united states and like any other self respecting "buppie" at this time of the year one of my primary pursuits is working in the yard, trying to get it together for the inevitable BBQ's to come in the next few months. So that means there is a whole lot of "farming type activities" (weeding, seeding, planting, mowing, bagging, etc) going on in the Davis household right at this moment. This is a good album to have playing inside of your headphones as you perform those activities. It is a soothing and relaxing album that serves as a powerful antidote for the sometimes back breaking that is associated with the activity. The album "Pearls" would work just as well in the very same back yard a few weeks from now, when it will be crowded with folks from all over, eating burned meat that I have personally cooked myself on my well used outdoor grille. Pearls also works for me as what we used to call "crusing music" back in the day. Although I certainly will be curtailing the amount of driving that I will do this summer due to the rising prices at the pump. I know that I'll still be doing a fair amount of driving this summer (possibly to other folks backyard BBQ's) and that this album will be loaded in the car waiting for the inevitable, frustrating traffic jam or idiot driver, waiting to be used as a preemptive strike in an effort to prevent "road rage" from totally consuming my being.
Those are just a few examples. I could easily name a dozen more, but I will stop here. Gail Jhonson's "Pearls" fits into my life right now and I would imagine that it still will 5 or 10 years from today. It's an album that you can listen to over and over that will stand the test of time. It's slightly "urban", it's slightly "suburban" and it's all the way jazz (which isn't a bad description of my current and probably future lifestyle…..lol.) For me that is the most important criteria for evaluating any album is just how it fits in with the primary activities that I am likely to be engaged in while the music is playing. If you are the type of person that I am, then purchasing this album will represent an investment you can enjoy today, that will pay dividends years down the road. To sum it up I'll just quote Barry White and say that Gail Jhonson's "Pearls" has "staying power"…
More on Gail Jhonson – Pearls…
–Bob Davis
Concert Review: Brian Auger in Pittsburgh 3-22-2008
(Jazz/Funk)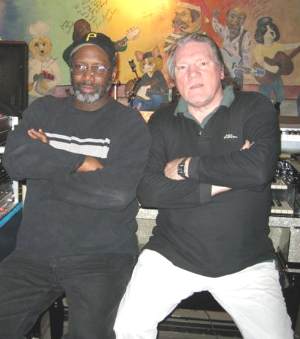 It was a few weeks ago today that I saw Brian Auger perform at Moondog's here in Pittsburgh. The steam from the smoke caused at the club that night is finally staring to go away, thanks to some rain in the area.
I don't know how many of you have seen Brian and the Oblivion Express recently but don't pass up the chance to see them. The whole show is a journey through "Great Black Music". How that is possible many of you may ask for this White guy do do this?
The answer is plain and simple. Brian Auger is one of the giants of Jazz-Fusion. Like Joe Zawinul, he has the soul of a Black Man and is funkier than a mosquitoes tweeter.
Some of you have been following his music for over 30 years on the US recording scene. For over forty years, Brian Auger has been a musician's musician. Jazz pianist, bandleader, session man, Hammond B3 innovator, and key player in the rise of jazz/rock fusion, Brian has done it all and then some. (Review continued here…
–Kevin Amos (Tha Funkoverlord)
Album Review: Miles Davis – The Complete On The Corner Sessions
(6+ hours of BUTTHOLEFUNK)
Since Soul-Patrol started, I have probably written more about Miles Davis – "On the Corner" more than any single album. It's probably my favorite album of all time, and it's been a major inspiration in my life. "On the Corner" is a major inspiration in the creation of Soul-Patrol.com, as well it should be. After all it's the greatest funk album that's ever been made and it was created by the greatest funk band that has ever existed. After Miles Davis was inducted into the Rock n' Roll Hall of Fame a few years ago, I thought that I would never write about this album again. (never say never)
Listening to the original "On the Corner" LP was a mind blowing experience for me right from the first time that I heard it, as a teenager, that it has been something that I have always carried with me into adulthood. I have played that album over and over again on turntables, 8-track players, cassette tapes, compact discs, mp3's and even inside of my head more times than I could ever hope to tabulate.
I'm hardly an objective reviewer, I'm a huge fan of the album, the concept, the reality, the vision, the execution, the silliness and the depth of it all.
Of course over the years, most of the members of the Miles Davis Band have become friends of mine. They found me, because of "On the Corner". While their artistry is something that can never be duplicated, it is their friendship that I most treasure. In the liner notes it says that "the reason that Miles Davis played with his back to the audience, wasn't because he didn't respect the audience, Miles said it was because he wanted to hear and watch his band play…" You see, Miles Davis knew what I knew, that his band was in fact the greatest funk band on the planet!!!….(Read the rest of the review
–Bob Davis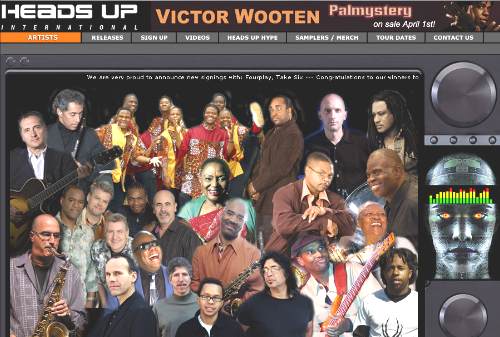 The Soul-Patrol.com Jazz/Funk Collection From Heads Up Records:
Stanley Clarke, Candy Dulfer, Maceo Parker, Victor Wooten & the late great Joe Zawinul
Album Review: Bob Baldwin – "NewUrbanJazz.com"
(Jazz/Funk/Rap/Soul)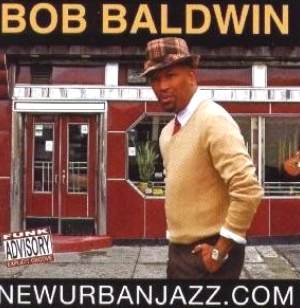 What a great album title and it really tells you everything that you need to understand about the "vibe" as well as the intent of this album. The first clue that we are really in for some "out of the box" type of thinking is the presence of singer Jocelyn Brown. Of course we know Jocelyn Brown best from her massive disco hit, the immortal "Somebody Else's Guy". Now as some of you might recall, the song "Somebody Else's Guy" wasn't just a "disco hit", it was actually something more. It was a club hit in Black disco's of the 1980's, after disco had once again become segregated. By then we had taken several steps backwards in our society and the Black discos of the 1980's became very upscale types of places. This was the beginning of the "buppie" (Black Urban Professional) lifestyle in big cities across the country, populated with folks who remembered the 1970's, but who were slowly adopting an alternate set of values……(click here to read the rest of the review
Look for these songs playing as as "buzz cuts" on Nu Soul @ RadioIO.com
–Bob Davis
Album Review: Jason Miles – Soul Summit (Featuring: Bob Babbit, Karl Denson, Richard Elliott, Steve Ferrone, Mike Mattison, Maysa, Jason Miles, Susan Tedeschi, Reggie Young)
(Great Black Music From The Ancient To The Future)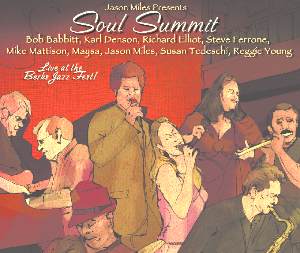 For all practical purposes I reviewed this newly released album a year ago. You can read what I wrote about it here. For the past few years musical visionary Jason Miles has been on a one man crusade to save Black music from destroying itself, by helping it to remember what it once was. Very quietly (unfortunately) over the past few years, he has put out an exciting series of "CTIesque" albums that on the surface might appear to be "tribute albums." However these albums are less tributes than an opportunity to reexamine the majestic artistry of like Marvin Gaye, Miles Davis, Grover Washington Jr, and others inside of a contemporary context. Jason's albums are meant less for those who are old enough to remember and more for those who aren't old enough to remember.
Soul Summit is a live recording of a magnificent concert that I was fortunate enough to attend in the spring of 2007 @ the Berks Jazz Festival. With the vocals anchored by singers like Susan Tedeshi & Maysa Leek and heavy duty funk players like Steven Feronne, Karl Denson and others, the Soul Summit concert is nothing less than a modern day re-creation of the great stage shows that one could see damn near on a daily basis at legendary venues like the Apollo, the Howard, the Royal, the Uptown and others that once formed the golden jewels of what was known as the "chitlin circuit"……(continue reading the review
Look for these songs playing as as "buzz cuts" on Nu Soul @ RadioIO.com
–Bob Davis


LISTEN TO: Miles Davis: Evolution Of the Groove + Interview w/Executive Producer Vince Wilburn & Co -Producer Lenny White – 1. Freddie Freeloader, 2. Freedom Jazz Dance (Evolution Of the Groove), 3. It's About That Time, 4. Honky Tonk, 5. Black Satin
RIP: Joe Zawinul (Miles Davis, Cannonball Adderley, Dinah Washington, Weather Report, Joe Zawinul Syndicate)
(Below: Our own Vince Wilburn (Miles's Nephew) w/ Joe Zawinuil in 11/2006)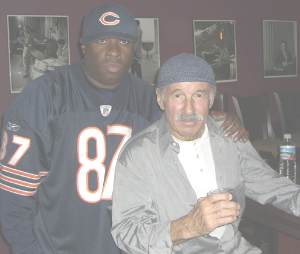 "Keyboardist/composer/bandleader Joe Zawinul, who rose to fame as one of the creators of jazz fusion, died on Tuesday, September 11, 2007, of Merkel cell carcinoma. He was 75. Zawinul had been hospitalized since last month…"
Well…I guess these cats ARE getting old but DAYUM!!!!
I'm so sorry to hear about the passing of this genius,hell GIANT amongst some musical midgets. I've always admired his musical stance and approach towards drummers. He was a drummer's advocate for sure!
His compositions were almost always funky or funk-induced in some way. He also wrote beautiful music as well but what really impressed me about this man was the way he allowed his musicians to write tunes and that he often featured a lot of the tunes that they composed. A lot of cats aren't half as band-member-friendly as that. I mean Jaco Pastorius, Wayne Shorter and Alex Acuna all wrote a ton of music for Weather Report which was basically Mr. Zawinul's baby. I appreciate that a helluva lot!
God Bless Joe Zawinul! And a Mercy,Mercy Me to all that are residing on the other side. Hmmmmm JB, Pavarotti and Joe Zawinul? Don't need nobody else. They got that!
Love yourselves Peace LP
Go here for more on Joe Zawinul and Jazz on Soul-Patrol
R.I.P: My encounter with the Late Max Roach
(By Kevin Amos)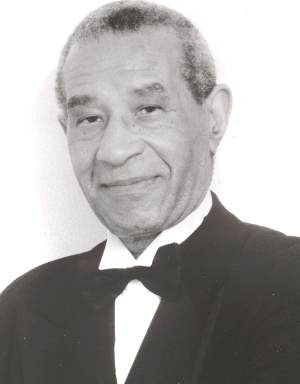 I consider myself to be a very fortunate individual and I have been able to sit at the feet of the masters to hear their wisdom.
My first and only encounter with Max Roach came at the Jazz Times Convention I believe in 1996. My admiration for this musical pioneer started with being exposed to the recording "Garvey's Ghost". The vocal arrangements that featured Abbey Lincoln, his wife ,absolutely blew me away. He is one of my favorite percussionists along with Billy Cobham, and Art Blakey. I still search for this day his version of "It's Time" with M'Boom, his percussion ensemble that featured the words of Dr. Martin Luther King Jr.
The music he has composed over the years in small groups, big bands, and as a soloist has deeply impacted me. Max Roach changed the way I listed to music just like when I first heard John Coltrane and Sun Ra.
Our conversation started as I raced in the auditorium to introduce myself to him. I told him I was from Pittsburgh and he immediately called out the various Jazz clubs he had played at and he also mentioned another Be-Bop pioneer Kenny Clarke. I told him that I did radio and he told me how important it was for me to educate the masses about our musical legacy. He said that I was the key to pass this information on to our younger generations and he told me to keep up the good work. Guess what? Dizzy Gillespie told me the same thing too when I sat down with him!
Mr. Roach also got into a conversation about how the music called Jazz was much appreciated by folks outside of the US and talked why our people should embrace it more. He also talked about how Black musicians have to work outside of the country to make a living because of the racism that exists here. That was in 1996. That conversation also occurred on the heels of a presentation by White record company producers and executives put down Miles Davis. I was mad!
I never got it on tape but I'll remember that conversation forever. We must also not forget that Max, Abbey, Harry Bellefonte, Nancy Wilson and numerous other musicians were in the forefront of the civil rights movement.
I have not forgotten my conversation with him as you can tell.
His music lives on. May you rest in peace Max.
Concert Review: Chip Shelton & Peacetime (Doug Carn- Organ, Lou Volpe- Guitar, Sipho Kunene- Drums) Friday Night Jazz @ The Firehouse, Cedar Park, 50th & Baltimore Av. Philadelphia, Pa.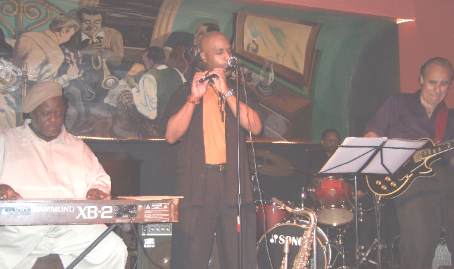 Chip was on stage when I arrived, backed up by the same band (Doug Carn- Organ, Lou Volpe- Guitar, Sipho Kunene- Drums) that appear on his new album "HAVE FLUTE WILL TRAVEL, STOP 2, CAPE MAY JAZZ FESTIVAL LIVE!". A few of you may recall that we featured Chip's last album "Peacetime" here on Soul-Patrol.com last year. The new album is as different from the last one as "night & day". In a word "Peacetime" was "highbrow/experimental" and "Have Flute Will Travel, Stop 2, Cape May Jazz Festival Live!" is "lowbrow/funky."
At the Soul-Patrol Convention we had quite a bit of heated discussion about the future of jazz and the challenge of engaging the modern day Black community in the music we call jazz.
http://www.soul-patrol.net/2007jazz_panel.ram
It seems to me that both Chip Shelton's new album and the concept of presenting live jazz on Friday nights in a small neighborhood park in West Philadelphia just might provide at least part of the answer….(click here for the rest of the review
LISTEN TO – 2007 Soul-Patrol Convention Black Music Town Hall Jazz Panel: Moderator: Tee Watts- Broadcaster/Journalist, Geri Allen- Artist/Activist, Kayte Connelly- Former Berks Jazz Fest Exec Dir, Kenny Mead- Jazz Producer, TS Monk- Artist/Activist, Onaje Allan Gumbs- Artist/Activist (from 5/27/2007)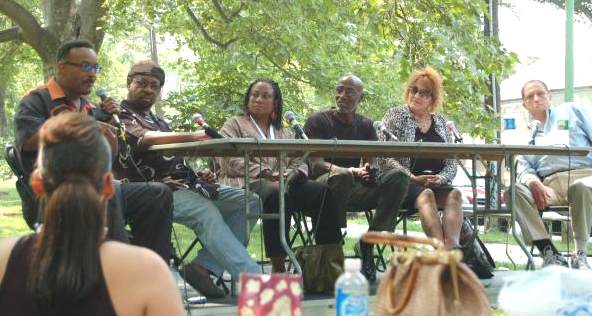 A spirited discussion led by Moderator Tee Watts with, Geri Allen- Artist/Activist, Kayte Connelly- Former Berks Jazz Fest Exec Dir, Kenny Mead- Jazz Producer, TS Monk- Artist/Activist, Onaje Allan Gumbs- Artist/Activist (from 5/27/2007). Covering topics such as: Is jazz for whites only? Is "smooth jazz" destroying Black Culture? Is jazz in a crisis? Why is jazz off the radar of young people? and more…..(Click here or on the picture above to listen
Melvin Sparks Concert Review & Audio Interview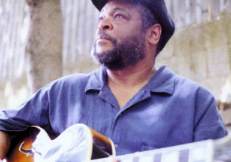 The Thunderbird Cafe in Pittsburgh was the setting October 27 for FUNK 101, a class on teaching the essence of tha funk aka the groove. Call it what you want: Groove, Soul Jazz, Old-School Acid Jazz, Barbeque Funk, Funk Jazz or whatever. Look up those terms in Webster's and there you'll find a picture of Melvin Sparks, the guitarist credited as the originator of the genre. As a session man for Blue Note and Prestige Records, Sparks laid his signature guitar work on many other musicians' albums without ever being in spotlight. It was during this time that Melvin defined the jazz-guitar sound of a generation.
In the venue the class was made up of a majority of people who weren't born until the 70's or 80's. I would say 60 to 70% of the audience for sure. There were some in attendance believe it or not that couldn't even nod their heads. You better believe that tha Funkoverlord was NOT one of those folks. As a matter of fact I was soutin' in approval. It was funk church.
The majority of people who came to the show? You guessed it….young and White. Out of about 150 people I saw only 4 other Black Folk and no other people of color. Here we go again about supporting our own. You would think in the Lawrenceville Arts District corridor that is in a supposedly culturally diverse neighborhood that there would be more attendance by our folks. The club owners did not advertise this event in any Black press like the New Pittsburgh Courier. I only found out about the show through a friend. I had not even announced it on the air.
Melvin and his two great young players on drums and keyboards (Korg CR3) were smokin' as some of the tunes included in their hour, fifteen minute set included "Were Gonna Have a Funky Good Time" and "Thank You For Letting Me Be Myself Again". The set was short but these guys were smokin'. They are currently on tour on the east coast. Make sure you go see him and buy some CD's too, ok?
Click here for to listen to the audio interview with Melvin Sparks
–Kevin Amos
CD Review: Paradise Freejahlove Supreme – "Jazz-Funk-Hip-HoPoetry"
(Jazz/Funk/Spiritually Elevating Spoken Word/Like It Was Supposed To Be)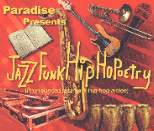 In some ways there isn't much to write about this new release called Jazz-Funk-Hip-HoPoetry by west coast artist Paradise Freejahlove Supreme, In most every way the title of this album speaks for itself. However I'm not going to stop there, because I belive that this album will ultimatly be of historic importance, so therefore it's important to connect a few dots from the past as we look towards the future. It is indeed one of the most compelling pieces of music that I have heard in the year 2006. You owe it to yourselves and your children to have a copy of it in your home.
Those of you who are above a certain age will recall an album from the early 1970's entitled "Hustlers Convention" by spoken word artist "Lightning Rod" (of the Last Poets). "Hustlers Convention" the 1959 cautionary tale ("one" dies and "the other" does a 10 year stretch) of two hustlers named "Sport" and Spoon" which features jazz/funk background music from the pre disco Kool & the Gang, is one of the most effective and creative pieces of artistry that I have ever heard laid down on wax. "Hustlers Convention" is the very definition of what KRS-One called "edutainment", and is truly a soundtrack begging for a movie. As such "Hustlers Convention" the model for what hip hop should have become, but never attained.
Fast Forward to 2006, Paradise Freejahlove Supreme, surely must have been exposed to "Hustlers Convention" because the album Jazz-Funk-Hip-HoPoetry contains many of the same elements. It's got a STANK NASTY Jazz/Funk (much like Kool & the Gang) "blackround" that will have you tapping your toes & bobbing your head the entire time you are listening. Now here is where it differs from "Hustlers Convention". Instead of telling us a fictional spoken word tale, Paradise Freejahlove Supreme delivers instead a series of essays, using the poetic form in a powerful way that compels you as a listener to pay attention. He manages to be "hardcore" without uttering a single profanity in delivering what is essentially a state of the union address on the world that we live in today. Paradise Freejahlove Supreme not only outlines the problems facing us, but also suggests positive action that can be taken on both an individual and collective basis to make life better. And because the music is so damn good, Paradise Freejahlove Supreme ends up taking you to school and you might not even realize it till he's done. If "Hustlers Convention" belongs in the movies, than "Jazz-Funk-Hip-HoPoetry" belongs on CNN.
The coolest past about owning a copy of this album is that I can listen to it with my 13 year old daughter or any other younger person. It's got a "hard core" edge that sucks you into focusing on its positive and progressive message, not unlike a Trojan Horse. If any of this sounds like it might be of interest to you, I strongly urge you to get your copy as soon as possible. I doubt that the US Government is going to allow anything that entertains and educates younger people this much to remain available for very long…
A king wears his bling on the inside!
–Bob Davis
CD Review: Gladys Knight – "Before Me"
(Jazz/Standards)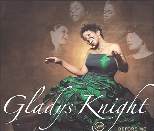 Ok so what do we have here? We have Gladys Knight as she covers Billy Holiday, Duke George and Ira Gershwin, Ellington, Mahalia Jackson, Lenny Welch, etc backed by the Clayton/Hamilton Jazz Orchestra. Before we go any further it's important that we hit the rewind button and go all of the way back to the mid 1980's, when a moderately successful "country/rock" artist named Linda Ronstadt stepped in to the recording studio backed by the Nelson Riddle Orchastra and created three albums that became instant classics: "What's New," "Lush Life" and "For Sentimental Reasons". A certain "funkateer" brought these three albums, played them as often as possible and of course kept them well hidden from the view of others for fear that he would be labeled as insane.
Well now that Gladys Knight has done something similar, it's time to come clean. Now you just might be inclined to compare this album with other efforts that might appear to be similar on the surface, by other artists. Please don't do that because by doing so you would be doing Gladys Knight a disservice. However more importantly you would be doing yourself a disservice because this album is as good (and perhaps even better) than those three album masterpieces from the mid 80's by Linda Ronstadt . The reason why I felt the need here to reference these perhaps long forgotten albums by Linda Ronstadt is to make the point that "Before Me" by Gladys Knight is far superior to the three Ronstadt albums as good as they were. Gladys Knight is a far superior singer to Linda Ronstadt, and she takes the material to a far different kind of a place. In fact she takes these great songs to the kind of places that were previously thought only possible by people with last names like Fitzgerald, Wilson, Holiday, McCrae, Carter, Vaughn, etc. Those are the kind of female singers that one would expect to see associated with the songs on this album. And if I may be so bold as to add the name "Knight" to that list, not only shouldn't you be surprised, but it should make you smile.
–Bob Davis
CD Review: Don Byron – "Do The Boomerang (The Music of Junior Walker)"
(Supersonic Jazz/Supersonic Funk)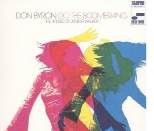 Do you like cover songs? I do. Today it seems to be a major trend with seemingly every new album that comes down the pike consisting of cover songs. Most times these type of covers are an attempt to tug just a little bit at our feelings of nostalgia for the original and that's what makes us feel good about hearing an old favorite once again. Let me now take this moment in time to re-introduce you all to Mr. Don Byron. Don Byron is an artist that likes to do "covers" also, but his covers are different than the type of covers that we are most familiar with. Most artists who do covers attempt to duplicate the original. The rest try to put their own personal stamp on the original.
Don Byron is the only artist I am aware of who goes beyond either one of these concepts. You see when listening to his music, it feels very much like he is attempting to "obliterate" the original. He doesn't always succeed, but the attempt to do so makes you smile and think to yourself "damn he almost did it, he's a badd MF for even daring to try" (not unlike a pole vaulter who is attempting to break the world record). On the last album that we reviewed by Don Byron on Soul-Patrol called "Nu Blaxsplotation" he covers Mandrill's Fencewalk, Mango Meat and Haglo. Not even the nastiest/meanest funk bands attempt to cover Mandrill and certainly none think that they could possibly do Mandrill's songs better than Mandrill. Soul-Patrol named "Nu Blaxsplotation" as the top album of the year and one of the top albums released in the decade of the 1990's.
On his latest release Don Byron attempts to rip a new "a-hole" into not only the music of Junior Walker and the All Stars, but also James Brown. For example as I am typing this, I am listening to Don Byron's cover version of James Brown's "There It Is" and I keep hitting the repeat button because it's so amazing. I do the same on the covers he does of the Jr Walker songs like "Shotgun", Road Runner" and others. Does he "obliterate" the originals??? I'm scared to say…. But I am willing to say that we need more artists like Don Byron in Black music, who are willing to challenge "the best of the best". We are currently lacking in artists who have the guts to attempt to do this (hence we have come to accept things like "smooth jazz", "gangsta rap", etc. as being "normal", when in fact they are an insult to our intelligence and demeaning to our culture).
–Bob Davis
CD Review: Steve Cole – "true"
(Jazz/Funk)
This album was a pleasant surprise for me. When I opened it I was thinking to myself "Uh oh, here comes another typical white guy playing smooth jazz, well let me give it obligatory listen.." However there is something just a little bit different here and as I listened I couldn't quite place my finger on it. Yes it is "smooth jazz" for sure, however it isn't "smooth jazz" in the (hated) modern day context. It's just a little bit too funky for that. Then I looked at the back cover and noticed that Ricky Peterson is one of the players here and that made me smile because he is such a great B3 organ guy. As I listened to the album a little more, it stuck me that the tone of Steve Cole's sax playing reminded me of Candy Dulfer's playing (and I am a big fan of hers). I really liked the song "Just a Natural Thang", it kinda reminded me of a Cannonball Adderley style 1960's instrumental. At the end of the day I have no problem recommending this album; it's mellow, yet funky in a "CTI kinda way". Nice, easy and groovy listening.
–Bob Davis
CD Review: Paul Samuels – Speak
(Straight No Chaser Jazz with a bite)
Do yall remember what that thing called "jazz" sounded like in the early 1960's? The type of jazz that would be playing in the background whenever someone like Joe Friday, or Mike Hammer would walk into a nightclub looking for a suspect? Yall know the kind of place I mean, filled with young white hipsters, wearing dark suits, white shirts and skinny ties. It was a kind of hardcore music that was supposed to somehow be at least partially a metaphor for the fact that the club itself was a hardcore place, possibly inhabited by really dangerous characters, but that our heroes despite their "white bread looks" actually knew how to handle themselves in such places and with such people. Well that is what this album sounds like. Even if you are too young to remember what jazz sounded like in those black & white movies from the early 1960's, just watch one on TV late at night and you will know what I mean. I love this album; it's been one of my secret passions all year long and I especially like the fact that they aren't afraid to cover compositions by Coltrane, Shorter and Monk. I had the good fortune of seeing the Paul Samuels Trio perform live this past summer in Cleveland at the Family Unity Festival and they are the real deal. So get the album, bring it home, pour yourself a glass of iced tea, put the headphones on and imagine that you are walking into a smoky 1960's nightclub (in black & white).
–Bob Davis
CD Review: Lee Ritenour – "Smoke 'N' Mirrors"
(Jazz/Funk/World)
Don't even think twice, if you are a longtime fan of this great guitarist, then you will love this album. And if you are new to Lee Ritenour, this album is going be like finding lost gold. This is a mellow, yet "trippy" kind of an album. In fact it's so mellow that I almost didn't make it first the third track. So what do I mean by "trippy"? Remember those almost superhuman "slow jams" that Weather Report used to do in the 70's, imagine a milder/lower volume version of that with some occasional African chanting, some Latin grooves and that is what this album sounds like. A nice surprise is finding a cover version of "Forget Me Nots" and hearing Patrice Rushen singing it here.
–Bob Davis
CD Review: Gary Taylor – "Retro Blackness"
(Soul/Jazz/Mind Expanding Afrocentric Kozmic Funk)
This is what I call a "record store album". Yall know what I mean??? It's the kind of an album that when you hear it being played in the background as you are "browsing" in a record store you find yourself "bopping your head" as you flipping thru the stacks.
As you move around the store and the album moves from song to song, changing colors and moods, you "feel" your own mood shifting with the music in a subliminal way. You find yourself starting to not only "move and groove" as you make your ways thru the aisles of the record store, but you find yourself starting to pay attention to the lyrics. And then finally you stop browsing, you stand there, close your eyes and immerse yourself totally in the music, the lyrics and the vibe. At this point you have now heard 5-6 of these songs and your curiosity must be satisfied. You begin to walk towards the front of the store, where they have the antiquated in store stereo system playing and as you make your way over you are asking yourself questions like…."Is that Luther?, Is that the Isleys?, Is that Miles?, Is that Prince? Is it some lost classic? Is that Someone I've Never Heard of Before? You arrive at the front of the store and you ask the person behind the counter the magic question……"WHO IN THE HELL IS THAT PLAYING????" And they tell you…."It's something new, just came into the store, let me find the case it came in". (it ALWAYS turns out to be someone you never heard of…..lol). You inspect the back cover, and the front cover very carefully to see if you recognize any of the musicians, record label, etc (ANYTHING THAT WILL GIVE YOU A CLUE…..lol). You give up, you turn and ask the person behind the desk…."HOW MUCH FOR THIS" (as if at this point the price makes any difference whatsoever…..lol) And of course they ALWAYS say something like "Uhmmmmm It's $12.98 same as all of the other CD's in the store, and we only have 5 copies of it…" And before they finish their sentence you say…."I'LL TAKE IT".
You take it home, pour yourself a glass of "iced tea", crank up your system, look for your headphones and see if you can recapture the "magic of the record store" at home and by the time you get to song #5 not only have you already completely consumed every word in the liner notes that you didn't want to stand there reading while you were in the store for fear of looking like an idiot, but you have already pressed the repeat button!!!
So what's this album sound like? It's kinda like Donnie's album of a few years ago, but it's more "mature". It's kinda like Gil Scott Heron, but it's all singing without the spoken word or the humor and it's more romantic. It's kinda like Norman Connors + Marvin + CTI. It's kinda like Frank McComb on steroids. If Billy Stewart were alive today he might make an album like this. I could go on, but the reality is that it doesn't really matter what I have to say about it. You have to hear it for yourself…
–Bob Davis
CD Review: Ginetta's Vendetta – "La Dolce Vita"
(Jazz/Funk/Pop)
Remember when jazz used to be fun? Remember when the term "smooth jazz" didn't exist and we could just listen to jazz and have a whole lot of fun with it, remember that jazz was always supposed to be popular music and could somehow be considered to be serious at the same time? Well if you are the type of person who wants to hear some jazz that is fun, but even the thought of smooth jazz makes you want to vomit, then this may be just the album you have been searching for. If you are looking for a point of reference to compare the album La Dolce Vita by Ginetta's Vendetta to, think about the solo albums of Candy Dulfer. Just as when you look at Candy Dulfer, you would never think that she is a person who picks up the saxophone and sounds like Maceo Parker, when you look at Ginnetta she doesn't look like the kind of person who picks up a trumpet and sounds like Miles Davis (but she does). However she's not trying to copy anything about Miles, she's doing her own thing funky and fun. For example she takes the the classic Rogers & Hart song "My Funny Valentine" and starts out as though she is doing a instrumental cover and then midway switches up and turns it into an upbeat & funky song that is as danceable as Grover Washington's Mister Magic, with a trumpet that sounds vaguely like Miles in the lead. I think that this is a perfect type of an album to put on for all of your friends you suspect might like jazz, but simply don't realize it yet. See it is indeed possible for jazz to be both fun and popular without it being "smooth"…
–Bob Davis
CD Reviews: Rob and the Soul Brother, Christian Scott, Janis Siegel, Gwen McCrae, Jazz Vocalists, Eric Person, Lenny Welch, Gary Davis Band, Vernon Reid and Masque, Frank McComb, grosskopf

I realize that I have fallen behind in posting reviews of new music. So here are a few CD reviews for ya. I've got some more coming, but in the meantime here are a few new albums that I think that you would enjoy checking out….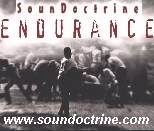 SounDoctrine – "Endurance"
(originalternativejazzfunkfusion)
"Endurance" by SounDoctrine
Over the last few days I have been listening to the new CD "Endurance" by SounDoctrine. SounDoctrine calls itself "originalternativejazzfunkfusion". I don't really know what that is, but I think after listening to this CD that could be an accurate description.
I don't really listen to Fusion jazz as I prefer Smooth Jazz but I do appreciate good music. SounDoctrine consists of some very good musicians with a polished sound.
Endurance starts off with the song "Once Upon A Groove", typical lite jazz highlighting the piano. The second cut "Kicking Stick" picks up the pace with a solid groove then takes a journey to many alternate beats. I think that is my problem with Fusion Jazz. Once you get in the groove the music takes off in another direction and you gotta start all over again. But the song is well done. There are several songs like this on the CD so if you like Fusion Jazz you will be happy. These songs showoff the talent in the band. They remind me of a concert when they start introducing the band members and they each start doing their thang.
"Small Mouth Bass" is a Smooth Jazz cut so of course its one of the songs I like. Funny though.. it sounds like a song I have heard (maybe I have heard Sound Doctrine on the Radio?) The cut "Soul Song" is a Carlos Santana type song… slow with guitar, very good work done here. I thought I was bout to get some funk with "Blues Crossing" The first few notes tease and then it goes off into another world, I suppose that is where the Alternative/fusion kicks in.. that's where I get lost. This song changes its groove so many times my head spins. SounDoctrine is a very skilled group of musicians and its shows in this song,
The next cut "Sacrifice" is another Smooth Jazz joint. This is my favorite song on the CD.
The song is smooth and stays in one direction, my type of music. "Chitea" got that funky beat and nice groove to it. "Chitea keeps my head bobbing and my toes tapping. This song is very well done and it rivals "Sacrifice" for my favorite song on the CD. I finally found the FUNK !
"Fiveaftersix" has a nice mellow groove, it changes up on me in the middle but stays close to the same area. The CD closes with an interesting cut called "Boyzinthewood". This song has
a nice beat. The song does stop and go.. stop and go but it's a good song with a nice theme.
Here are my thoughts to sum up the CD "Endurance" by SounDoctrine. I thought the CD would have been a bit more funky. I didn't hear any songs that just stood out and stopped me in my tracks but then again I am not into Fusion/Jazz. Some say Smooth Jazz aint really Jazz.. I say.. ok.. and some say Fusion/Jazz sounds like a bunch of instruments playing at the same time with no real purpose (thus the term fusion).. I say …ok. SounDoctrine says its "originalternativejazzfunkfusion" and I say that's a broad range of music.
The CD "Endurance" is a solid effort by some very good musicians and should make both parties happy. If you are looking to hire a good live Jazz Band that can keep most jazz lovers entertained give SounDoctrine a call.
Does this CD Pass the Rissy Buy it test? If you are into a commercial Smooth Jazz sound then this might not be the CD for you.
If you like Fusion/Jazz with a little bit of Smooth Jazz flavor then yes BUY IT.
This CD has that "Band" sound to it throughout and hasn't crossed over to the commercial sound. I can see that happening if they chose to, but then again.. they are "originalternativejazzfunkfusion" and may be content with this targeted audience
mzrissy
www.cdawsongifts.com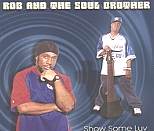 Rob and the Soul Brother – "Show Some Luv"
(Jazz-Funk-Slow Jams)
This two CD set contains what is probably the best Jazz CD I have heard so far this year. The only problem is that it's hidden away and you have to dig it out. On their website it says "Rob & Tha Soul Brother is ON A MISSION. That mission is to bring back REAL MUSIC, in a modern form for people to enjoy and to bring back the fun that goes along with it-the party sounding music, the slow-jams-in-the-basement vibe, the block party sound, concerts!" And they aren't kidding either. Disc 1 of the two CD set sounds like an "old school house party in a box". Complete with foundation shaking funk jams in the mode of Slave/P-Funk/Brick/Graham Central Station, etc. and basement sweatbox style slow jams in the mode of the Miracles, just roll out Disc #1 and you have an instant party. Disc #2 is an exercise in the construction and deconstruction of jazz designed for the people (not critics). For example Disc #2 contains tributes to BOTH Victor Wooten "Loose Strings" and Jaco Pastorius "JP". And dammit if Sandy Anderson (The Soul Brother") doesn't sound EXACTLY LIKE VICTOR WOOTEN AND JACO PASTORIUS!!!!! It's also got a few mellow cuts a' la George Benson. Disc 2 also includes some stank funky cuts worthy of a "CTI fast song collection" (if such a thing ever were to exist). Take the song "Cosmic Soul" for example, it sounds like a SUPER HOTT JAZZ BAND playing FUNK at a house party in Harlem at midnight with the windows open and the cops kept at bay? In effect Disc #1 of "Show Some Luv" is "WWRL" and Disc #2 is "WRVR" (sorry for the NYC references….lol). So what's the problem with this album? You can't tell what it is when you look at it. When you look at the title and the album cover the first thing that comes to mind is hip hop. But perhaps in the end that will be more of an opportunity than a problem? Because maybe the way to get younger people to check out music that is this good is to put it into a package that they will be attracted to? I dunno, but if there is only one album that you are gonna buy in 2006, MAKE THIS THE ONE YOU BUY (nuff said). Order it online at the following website:
http://www.cdbaby.com/cd/ratsb
and if you don't like the CD, I'll buy it back from you…(sike)
Christian Scott – "Rewind That"
(Jazz-Fusion)
This is an outstanding album. It's a near perfect mixture of straight ahead and fusion. I've been listening to and reviewing a whole bunch of Jazz over the course of the last two months. This album is almost the best jazz album I've heard in 2006. Christian Scott is a great trumpet player who sounds like what Wynton Marsailis might have sounded like, had he not hated Miles Davis so much. You wanna know how badd Christian Scott is? After you get the CD in your hands, go immediately to track #4 and listen to his Funked up version of "So What" and you will hear what I'm talking about. No he's not trying to cover Miles Davis, instead he takes "So What" into a slightly different direction. So in effect he's giving props to the master not by challenging him, but instead trying to build on the foundation that the master gave to him (there is a difference Mr. Marsallis!!). Now that you have that little piece of work out of the way, put the CD player back to the first track and listen all the way through. Listening from the beginning it he reminds one of Weather Report with the title track, a monster jam appropriately called "Rewind That", a groove which continues on the second song called "Say It". Next up is a ballad called "Like This", which segues nicely into "So What". So now you have heard "So What" twice and it's time to open up the liner notes where it says: "he is an innovator of the highest order, one whose innovation comes as a result of understanding the music's past, present and future"." (Does this music sound like it belongs on Soul-Patol or what???). I won't go on to describe each track but fundamentally what Christian Scott does is take us back and forth between the mad science of trumpet ballads and excursions to the ninth period of FunkSchool. And yes, I do believe that "Miles is Smiling".
Janis Siegel – "A Thousand Beautiful Things"
(Jazz-Pop-Latin)
This is a very good album from 1/4 of the enormously popular vocal group formerly known as Manhattan Transfer. However I do think that someone was looking closely at Bettye LaVette's CD when selecting the songs. The songs on this album are written by folks like Suzanne Vega, Nellie McKay, Stevie Wonder, Annie Lennox, Paul Simon, Bjork, Lizz Wright/Danilo Perez and Fred Hersch/Norma Winstone. How about that for a "crack songwriting team"? Heck, our good friend Marlon Saunders even shows up on background vocals. This proves to be a winning strategy and it's all good for Janis Siegel, it's good for Jazz and it's certainly good for Telarc Records. In that respect it's kinda like Herbie Hancock's "Possibilities" as well. Yet with all of that being said…
Jazz Vocalists: Hear and Now
(Vocal Jazz)
From a musical perspective, this compilation CD is quite simply a "no brainier" if you like jazz vocals because it features some of the greatest jazz vocalists from the past 50 years. Here is a list of the artists appearing on this CD: Poncho Sanchez, Ray Charles, Shirley Horn, Michael Bublé, Freddy Cole, Diana Krall, Luciana Souza, Cassandra Wilson, Lizz Wright, Cry Me A River, In The Winelight, Jackie Allen, Jamie Cullum, Kitty Margollis, Mary Stallings, Al Jarreau, Karrin Allyson, Joni Mitchell, Madeleine Peyroux, Norah Jones, Dianne Reeves, Jane Monheit, Nnenna Freelon, Vanessa Rubin / Etta James, Dee Dee Bridgewater, Ernie Andrews, Abbey Lincoln, Patricia Barber, Peter Cincotti, Tierney Sutton, Kevin Mahogany Big Band, Carmen Lundy, Carla Cook, Andy Bey, René Marie, Nancy Wilson, Jimmy Scott. Culturally it reaches even higher ground, with the profits from CD sales going to the Jazz Alliance International's education and advocacy programs. So you don't even have to think twice about buying, just feel safe in going ahead and doing so. Take it home and wait till you have some chores to do around the house before playing it for the first time, so that you can sing along with the music and make your work go that much smoother.
Eric Person – "Reflections"
(Jazz)
This album is a collection (which includes 3 previously un-released live tracks) of Eric Person material from 1993 – 200. One of Downbeat Magazine's choices for top ten on Soprano Sax, Eric Person has had over 20 years of international jazz experience playing with entities such as World Saxophone Quartet, John Hicks Big Band, Chico Hamilton, Ronald Shannon Jackson's Decoding Society, Kelvynator, Sources, Dave Holland, Vernon Reid and others. This CD is no joke as Eric Person demonstrates why he is regarded as one of the best in the world. I found this CD to be very relaxing and thought provoking and a perfect "drive time" album!
Gary Davis Band – "Playing My Dues"
(Jazz-Funk-Soul)
Nice saxophone driven jazz funk from the Gary Davis Band. This is BBQ/Fish
fry type of music, just in time for summer's arrival into my CD player. Check out the songs 'On the Grover Side of Town', 'Keep on Steppin' and 'Rock Steady' (a remake of the Aretha Franklin classic) to get yo' funk on…
Vernon Reid and Masque's "Other True Self"
(Jazz-Funk-Progressive Rock)
A few years ago while reviewing Vernon Reid & Masque's first CD called
"Known Unknown" I said that they reminded me a bit of Chick Corea/Return To
Forever in their basic sound. Well guess what? They still do, however they have expanded a bit to include more "progressive rock" influences, just as Chick Corea/Return To Forever did back in the 1970's. It even includes a few cover songs: The Tony Williams Lifetime's "Wild Life," Depeche Mode's "Enjoy the Silence" and Radiohead's "National Anthem." The album Other True Self is industrial strength jazz/funk/rock and it's not for the meek. Did you like Return to Forever and or Weather Report back in the 1970's? Then treat yourself to a copy of this CD. Are you too young to have been a fan back then? Then check it out to find out what all of the fuss was all about.
grosskopf File Under: G
(Jazz-Funk)
In short sax-player Andreas Grosskopf might as well be the year 2006 version of Klaus Dollinger of Passport (and if you don't know who Klaus Dolinger is, just imagine an electric sax player who is a cross between Maceo Parker and Eddie Harris). That is how badd he is and that's how badd the album "File Under G" is. A few years ago he released an album of powerhouse Jazz-Funk which we reviewed called "Type: G". This time out for "File Under G" the results are similar, however Grosskopf up's the anty by also featuring the beautiful vocals of Charlotte Karlstedt on several cuts. It all works perfectly with the vocal cuts that remind me of the early 70's Flora Purim Return To Forever and the instrumental cuts reminding me of like….well….Passport?
Bob Davis:
earthjuice@prodigy.net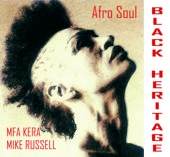 ** MFA Kera/Mike Russell – Afro Soul (Black Heritage)
(Afro-Funk)
This is the type of CD that all of the "psuedo hip white folks" @ places like the Village Voice who are constantly writing about all of this music they like that originates from the "motherland" would like if they ever heard it. MFA Kera/Mike Russell is a funk band from Africa, now residing in Berlin Germany that has a true sense of what 1970's American funk music was all about. And I'm not just talking about the James Brown inspired grooves, I mean from a political/cultural sense as well. The title of the album Afro Soul (Black Heritage) is no joke and tells you what you need to know about the world perspective and view of the artist. In MFA Kera's biography it says: "In the meantime she formed the "Black Heritage Orchestra" working with US Jazzman Mike Russell, telling the story of black music in music (from Ethnic-African music through Blues, Afro-beat, Salsa, Gospel, Reggae, Jazz, Funk and Rap)." There are no apologies to political correctness here. My favorite song on this CD is the song "soulfood". Check out MFA Kera/Mike Russell online at their website
http://www.black-heritage.de
(Even their url is no joke)
At the site you can listen to the music from Afro Soul (Black Heritage) and you can also view video clips of the group live. See how educated I have become? I had never heard of this group until they signed up for the Soul-Patrol Times a few months ago. Since that time not only have I become hip to the music of MFA Kera/Mike Russell, but MFA Kera herself has helped me to expand my own "world view" by writing some very heavy commentaries on today's music scene (a few of which I have re-published on Soul-Patrol)
**Spirit of Life Ensemble: A Little Oasis
(Straight No Chaser Jazz)
Formed in 1975, Spirit of Life Ensemble (SOLE) is under the leadership of multi-percussionist Daoud-David Williams. I happened to spend an afternoon recently with Mr. Williams during a North Jersey recording session and during the course of the afternoon he gave me a copy of the latest CD from the Spirit of Life Ensemble entitled "A Little Oasis".
This is a really nice Jazz CD. I listened to it with my headphones on and just like the title implies, the album provides you with an "audio oasis". It's a very relaxing CD, the type of thing that you want rolling thru your head, while you are reading a book or working at a computer. The music itself is straight ahead with a tinge of Latin. A few of the standout cuts on the album are "It's Raining", a funky little joint called "Baila Plena (Plena Funk)" and the Miles Davis flavored "Baku & Bismarck".
The Spirit of Life Ensamble was established in 1975 and is a is a multi-cultural collective of some of the world's greatest jazz musicians, many of whom have performed with the likes of The Ellington Orchestra, The Basie Orchestra, The Hampton Orchestra, Clark Terry, Dizzy Gillespie, Kenny Barron, John Hicks, Nancy Wilson, Ahmad Jamal, Charles Mingus, Horace Silver, Buddy Rich, and many others.
Well worth checking out if you are looking for some nice (non smooth) Jazz.
---
---
The intent ofSoul Patrol, is to be a celebration of Great Black Music From The Ancient To The Future. It's all aboutSoulJazz, Blues,RockFunk, and theculturethey evolved from.


Click here to enter your suggestions and feedback