SPN: Will Downing – After Tonight, Bio, Update, Review + LIsten To The new Album Online



WILL DOWNING – AFTER TONIGHT: Listen to the Soul-Patrol.Net broadcast on Will Downing's new album called AFTER TONIGHT. Featuring commentary & analysis from Nightrain and brotha ELP
---
Soul-Patrol Newsletter Headlines:

* BIO – Will Downing

* ALBUM REVIEW – Will Downing: "After Tonight"
Welcome To The Soul-Patrol Newsletter
Will Downing is one of our great unherealded artists. He's only been one of the most consistant and reliable Black male singers over the past 20 years. Often in the shadow of other artists, with more "media jusice". Those of us who know the real deal, know that Will Downing is almost always in the playlist when those "special evenings", that actually don't come to an end, till after the sun rises the next day are on tap.
His latest release on the Concord label, called "After Tonight", is no different. That's why we have it in heavy rotation on both the RadioIO NuSoul and RnB Mix Stations. And of course here on Soul-Patrol, we have the album playing in it's entirity at the following link:
http://www.soul-patrol.net/willdowning.ram
Read the reviews, listen to the music and let us know what cha think?
Thanks in advance…
–Bob Davis
609-351-0154
earthjuice@prodigy.net


WILL DOWNING – AFTER TONIGHT: Listen to the Soul-Patrol.Net broadcast on Will Downing's new album called AFTER TONIGHT. Featuring commentary & analysis from Nightrain and brotha ELP
BIO – Will Downing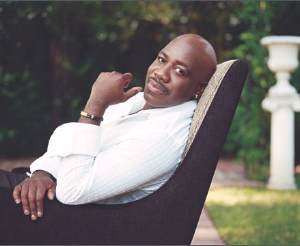 Suffice it to say that after nearly two decades of remarkable recordings and performances around the globe, Will Downing is recognized as the premier male vocalist for the embodiment of his singular, sensuous blend of R&B, jazz and pop. Yet 2007 marks the release of what is unquestionably the most crucial album of his career. It's not necessarily in reference to the content of the album, which is more of the masterful songs of sensual romance that have become his signature. The crux of After Tonight, Will's 13th album and first for the Peak Records label, is the commitment in the face of adversity he summoned to complete it – the sheer "force of Will" that inspired the man to see it through to its fruition. When you listen to After Tonight, you are listening to music created and recorded by a man coming to terms with and battling a rare and severely debilitating condition known as Polymyositis.
Polymyositis is a chronic muscle disease – an inflammation of the muscle fibers – the cause of which is not known. It results in weakness that can be severe with equally maddening, random and inexplicable periods of flares and remissions. For an artist of Downing's stature to make an album under normal circumstances comes with an already grueling set of challenges to make the best music possible. Factor in the frustration of discovering you have suddenly come down with this disease and all of its creativity sapping symptoms and one realizes that only a man of Downing's spiritual fortitude could pull himself up against all odds to make his latest statement heard. After Tonight is more than just another album for Downing. It became a monumental reason for him to wake up on many a morning – a purpose that only his attention could bring to life. And Downing is determined for it to be far from his last.
In an intimate letter enclosed within the liner notes of After Tonight, Will humbly discloses to his fans that the disorder "basically took away my ability to function on my own, including the use of my limbs or even walking. The majority of my vocals were cut from my wheelchair at home." Where the average man would have crumbled in self-pity, Will fortified his faith, leaned on trusted friends and tapped into a reservoir of strength he didn't even know he had…for he had never had to reach for it until now. In his letter, Will continues, "After a period of depression and 'why me's,' I rekindled a relationship with God and family like never before. His love for me is getting me through these interesting times. I've come to deal with these circumstances but not accept them as I know I will overcome this illness."
Reflecting on what was most different about making this album from the twelve he's done in the past, Will continued, "One thing I've really learned about myself is my ability to utilize alternative routes. Singing while sitting was ridiculously hard, so I found myself doing things in increments. Lines 1 thru 4 on a song may have been sung from the wheelchair, while lines 5 thru 9 may have been sung from the hospital bed. However, every line was only done when I was in the emotional mood to sing."
Crucial to the seamless completion of After Tonight was the return of Will's longtime co-producer and friend Rex Rideout, in whom Downing placed his complete trust above and beyond the normal call of duty. Rideout has been working with Downing since his fourth album, Love's the Place to Be, introduced during a Roy Ayers gig Rex was playing on by singer Audrey Wheeler, who is now Will's wife. So the work on After Tonight was very much a family affair. "Family and familiarity played a major role," Downing continues. "Being immobile made me put a lot of my trust in my producers and musician friends. We used technology to its highest heights. We swapped tracks over computer lines when – under normal circumstances – I would sit with each musician going over line by line. But because our musical tastes are so completely in line, I trust Rex Rideout implicitly."
"I am deeply touched by the trust that Will placed in me," Rideout shares. "My job was to help make After Tonight the best possible representation of Will's artistry during this challenging space and time. It was an honor and a heavy responsibility – one that I took very seriously. Will was really counting on me. He couldn't be with me during all phases, so we did a lot over the internet – me in my west coast studio and he back east in his wheelchair at home or his hospital bed. At one point, I even flew to his house to set up a little studio for him in his room. Knowing how difficult this process was becoming for him, I kept asking 'Are you sure you can do this?' He always responded, 'Man, I got it!' The most nerve-racking part for me was sending him mixes then waiting for his response. Everybody from Will and I to mixing engineer Ray Bardani was looking at this under a magnifying glass. I did everything in my power to make After Tonight the Will Downing experience that his fans expect. And I am so proud of the job done my man, Will."
After Tonight opens with the soulful introduction of "Will's Groove," a mood piece that smoothly sets the scene for all that follows. And what you hear in the beginning of it is exactly how the song was conceived. Rideout shares, "Will called me up and said, "I have a bass line I want to use to open the album. Do you have your computer on?' I booted up and that's the groove he gave me."
Immediately following is a string of seriously sexy tunes as only Downing can deliver them. "Fantasy (Spending Time With You)" sports a Corvette cool West Coast love man groove featuring Randy Bowland on guitar while "Satisfy You" finds Will playfully interpolating a line from the film Dreamgirls as he croons, "The first time that I saw your face / All I said was oh, my…oh, my…" The reassuring "All I Need Is You" is the album's jazziest piece musically and most romantically vulnerable lyrically as Will sings about a couple at a moment of insecurity. Kirk Whalum contributes some tastily multi-tracked tenor lines. Meanwhile, Roy Ayers lays down some delicious vibes solos on a second mood piece, "Lover's Melody," a classy club jam for cupids who like to move.
The album's first single and title track, "After Tonight," captures Will on par with the sound of today's younger male soul singers, but with the sentiments of a grown man with long term love on his mind. "My mission tonight is to please you / Baby, we're gonna take this love and make it do what it do / `Cuz After Tonight I'm gonna show you how to make love / After Tonight I'll be the only love you're thinking of." This particular track was so strong that it is reprised at album's end with a dreamy remix.
The first of After Tonight's two covers, "No One Can You Love You More," is from the pen of the incomparable Skip Scarborough, a man also responsible for Quiet Storm classics such as "Can't Hide Love" by Earth, Wind & Fire," "Don't Ask My Neighbors" by the Emotions and "Love Ballad" by LTD. The song was originally recorded on the self-titled 1977 debut album of dearly departed vocal legend Phyllis Hyman, a woman that Will shared stages with on many a night in the later years of her life. "We had some amazing shows together and shared some great laughs…most of which I can't share with you," Will teases. "But the song 'No One Can Love You More' was suggested to me by a friend."


WILL DOWNING – AFTER TONIGHT: Listen to the Soul-Patrol.Net broadcast on Will Downing's new album called AFTER TONIGHT. Featuring commentary & analysis from Nightrain and brotha ELP
ALBUM REVIEW – Will Downing: "After Tonight"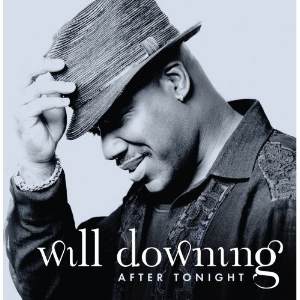 There will never be another Barry White. There will never be another Luther or Lucian. Isaac is still around but not "really" active in a contemporary sense. We are left with the likes of WILL DOWNING….but with the album "AFTER TONIGHT"…that is NOT a bad thing.
Perhaps it is unfair to use such legendary artists as the measuring tool for the efforts of their successors. Yet, at the same time, they have established a demand on those successors to, at the very least, follow the clear path they blazed to success and greatness, and in the end, isn't that what we want to hear?
This isn't an "easy listen". It is a "Soulful Listen". You get that right away with "Will's Groove". From track to track and at times with the help of some other gifted performers, this album runs the gamete from "Pure Soul" to NuSoul and "just a hint of Jazz" throughout.
In Baseball, the scouts look for the "Five Tool" Player. Music has always had certain correlations to sports and this album is a great example.
In baseball the scouts look for:
Speed, Hitting, Hitting with power, Strong Arm, Strong Defensively
This album has:
Solid Grooves, Sensuous Grooves, Smooth Lead Vocals, Rich Harmonies, Music/Instrumentation the "could" stand on it's own
This album is new music for the discerning listener. It has all of the elements of "Traditional" R&B from the music to the lyric/stories sung within. Will Downing, while having carved out within his own right credibility, reminds the "seasoned listeners" of the sensuous strains of Marvin with a "Lucian" type range. He goes into a little "Eddie" from time to time. "Spend A Little Time" bares this out. With the help of Gerald Albright, "No One Can Love You More" is absolutely Classic! One "might" even hear a few Luther riffs. Then he goes to the legendary Roy Ayers for some assistance on "Lover's Melody". He "bumps it up a bit" on this one. This is "MY" track! Jazz-'A'!!! Just in time, too. And a great set up for the rest of the tracks.
He brought in Kirk Whalum for two tracks. "All I need Is You" and "You Just Can't Smile It Away". These tracks I have to describe as "Romantic". "..Smile It Away" is just a flat out slow jam demanding that you "rub up against somebody".
"God Is So Amazing". I just love it when an artist takes time to testify and give thanks. And it sounds sincere. So….
Pick up a bottle of Glen Morangie single malt, or Veuve Clicquot, call up your "honey" or if you already have one, make a date! Pick up this CD, put it on, dim the lights and have a night. It's been a while since anyone did a project that is as sensuous and soothing as this one.
–Earl Gregory


WILL DOWNING – AFTER TONIGHT: Listen to the Soul-Patrol.Net broadcast on Will Downing's new album called AFTER TONIGHT. Featuring commentary & analysis from Nightrain and brotha ELP
If you have a news item, update, review, commentary, etc that you would like to submit to the Soul-Patrol Newsletter, please send them via email for consideration to:

Hopefully you enjoyed this edition of the Soul-Patrol Newsletter.
We will be back soon with the next edition, with email alerts for local events, Soul-Patrol website updates/chat sessions or breaking news in between, as required.

If you have any comments, questions, etc feel free to drop me an email and let me know what's on your mind.
Bob Davis
earthjuice@prodigy.net
Soul-Patrol Email Blast/Sponsorship Oppurtunities:

If you or your organization is has a need to reach Soul-Patrol Newsletter readers (Soul, Funk, Jazz, Blues, Rock n Roll fans) on a worldwide basis, then you may be interested in talking with us about doing a targeted email blast. They are inexpensive and highly effective for announcing a new CD, concerts, website launches, new products, new or existing businesses, etc.
We also have sponsorship oppurtunities available for Soul-Patrol's Website, Soul-Patrol's Daily Interactive Mailing List and the Soul-Patrol's Newsletter.
Contact us for the current rate schedules via

email.

Bob Davis – Soul-Patrol
798 Woodlane Rd
Suite 10264
Mount Holly, NJ 08060
609-351-0154

Click Here to Subscribe/Unsubscribe For Your Free Bi-Weekly Issue!