Ted Mills
Free download of "Welcome to the Club" from our friend Ted "Wizard" Mills (legendary lead singer/song writer of BLUE MAGIC)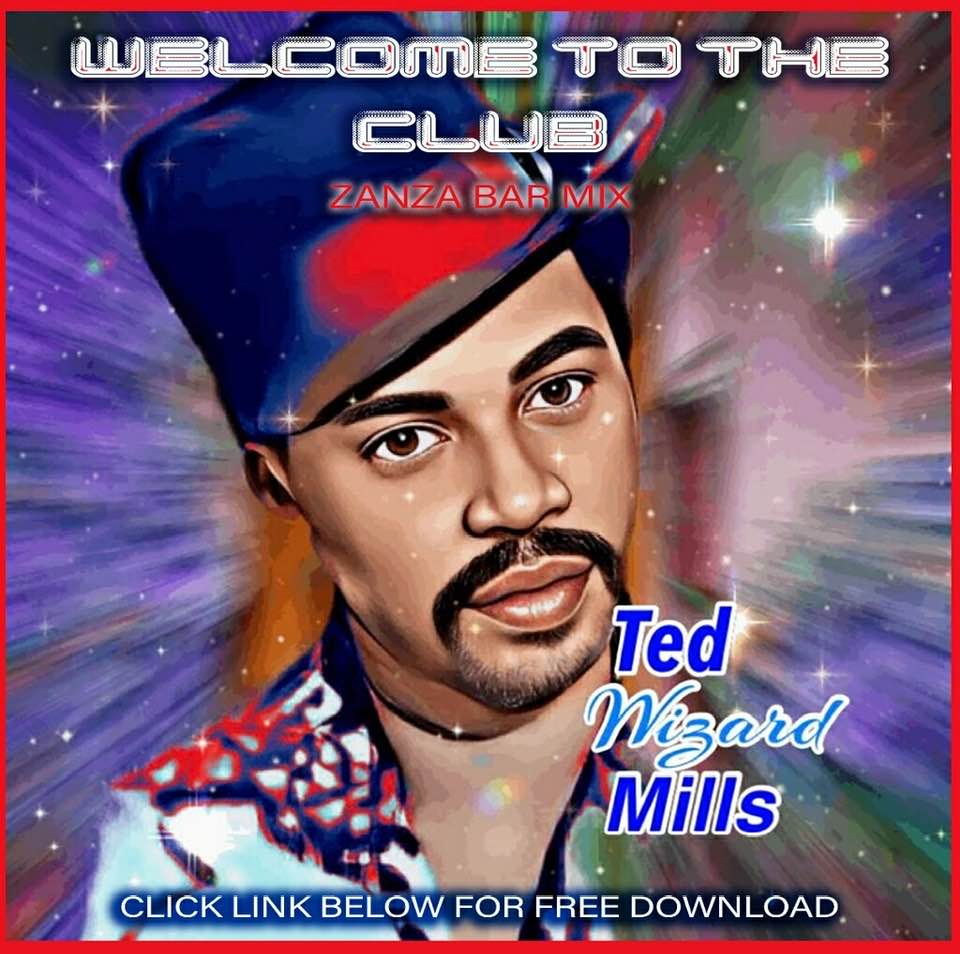 New Single from Ted Wizard Mills – Welcome To The Club of Lonely Hearts (Written by Norman Harris & Allen Felder (up tempo)
Click here to download the song, courtesy of Ted Mills!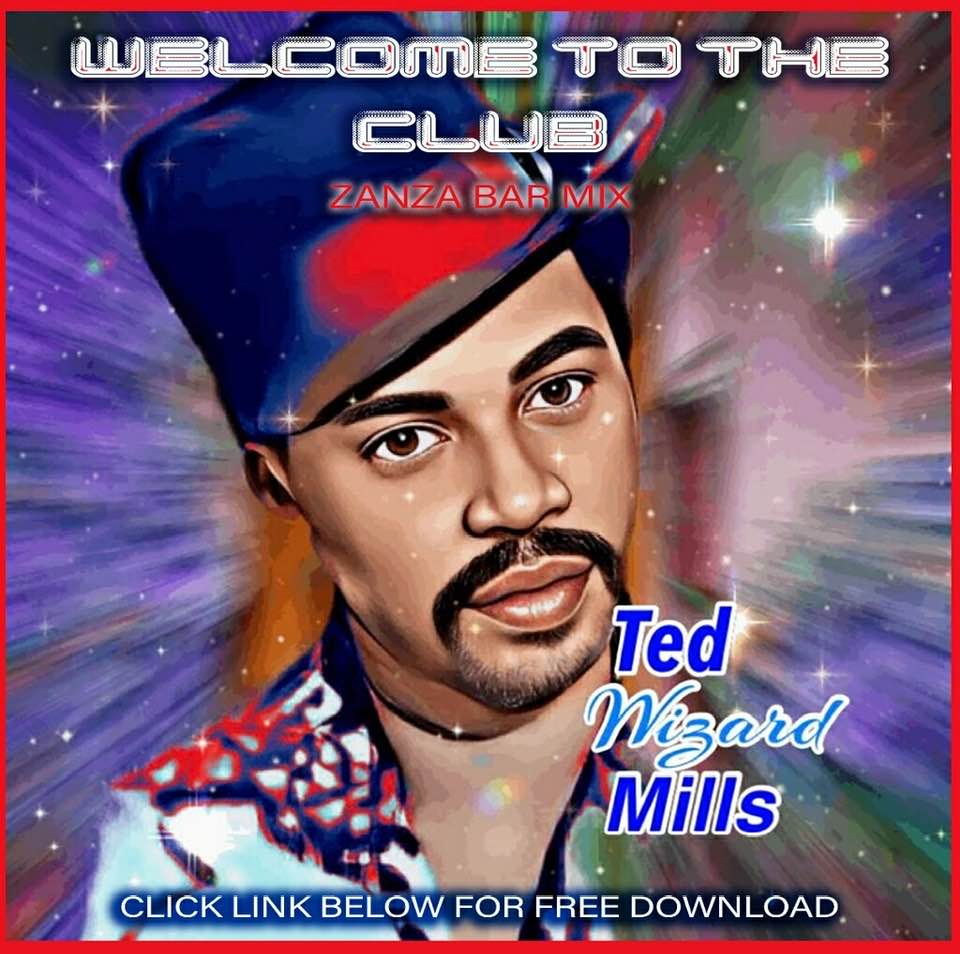 Click here to download the song, courtesy of Ted Mills!
Just a little history and a Happy Birthday to our friend Ted Mills…(bio from WBSS Media)
Along with the Stylistics and the Delfonics, Blue Magic ensured that Philly soul was known for vocal groups with high-tenor lead vocalists as much as wailers and crooners. Featuring most prominently the exceptional voice of Ted "Wizard" Mills, Blue Magic enjoyed remarkable success as a quintet from 1973 through 1976, during which they released their first four albums, starting with Blue Magic, and took a dozen singles to Billboard's R&B chart, reaching number one with "Sideshow," also a Top Ten pop hit and million-seller. Known most for their plush and elaborately arranged ballads — they worked closely with Norman Harris and other members of the first-rate studio collective MFSB — Blue Magic also thrived with exemplary proto-disco cuts like "Welcome to the Club" and dazzled on-stage with their choreographed moves. Toward the end of their fruitful phase with the ATCO label, the group underwent a series of lineup changes and moved from label to label. They scored their last couple of significant R&B hits in 1989, and since the dawn of the '90s have performed in numerous incarnations, recording albums into the 2020s.
Blue Magic developed out of the Toppiks, a group fronted by lead tenor Ted "Wizard" Mills, and another Philadelphia vocal group, Shades of Love, consisting of tenor Keith "Duke" Beaton, bass vocalist Richard Pratt, and baritone brothers Vernon and Wendell Sawyer. Mills' group had released an independent single and had a subsequent demo funded by co-founders of the fledgling management company and label WMOT. That recording turned into the single "Spell," a ballad written by Mills, produced by Norman Harris, and released in late 1972 through Atlantic Records' ATCO subsidiary. Although "Spell" was credited to Blue Magic, it wasn't until after its making that Beaton, Pratt, and the Sawyers joined Mills, solidifying the group's membership. (Mills' mates in the Toppiks were older and too tied to adult commitments to devote themselves to music full-time.) "Spell" began its climb to number 30 on Billboard's R&B chart in March 1973, and by the end of the year, Blue Magic charted a second and third time with the uptempo "Look Me Up" and "Stop to Start." The full-length Blue Magic followed in January, as "Stop to Start" was heading toward number 14 on the R&B chart (and number 75 on the Hot 100). The fourth single off Blue Magic became the group's biggest hit of all. "Sideshow," a finely wrought ballad optimizing Mills' exquisite falsetto, topped the R&B chart, shot to number eight on the Hot 100, and earned a gold certification. Produced and arranged by Harris with backing from MFSB, Blue Magic, a number four hit on the R&B albums chart, also contained strong deep cuts such as "Welcome to the Club," a proto-disco dancefloor favorite (a "sad banger" decades before the term was coined).
The Magic of the Blue
Deepening their partnership with Norman Harris and members of MFSB, especially guitarist and producer Bobby Eli (who with Vinnie Barrett had written "Sideshow"), Blue Magic released three more studio albums from late 1974 through 1976. The Magic of the Blue, Thirteen Blue Magic Lane, and Mystic Dragons placed a total of six singles on the R&B chart, including "Three Ring Circus" (number five), "Love Has Found Its Way to Me" (number 45), the grieving "Chasing Rainbows" (number 17), and the Margie Joseph collaboration "What's Come Over Me" (number 11). The group stretched out lyrically and sonically with songs like "Born on Halloween," "Freak-N-Stein," and "Mother Funk," and had additional chart success with the non-album cuts "Grateful" and "Teach Me (It's Something About Love)." Also during this period, Blue Magic performed background vocals on the Rolling Stones' "If You Really Want to Be My Friend" (off It's Only Rock 'n Roll). A New Jersey date on WMOT's showcase tour with Margie Joseph and Major Harris — dubbed "the Three Ms Show" — was documented with Live!, a double album……(more to come)