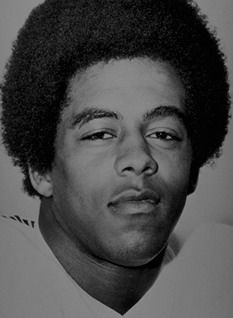 Editors note: While today I am not a fan of any NFL team, I do watch the games each week and I am a huge fan of the current crop of NFL Black Quarterbacks. I root for these brothas each week to be successful and not to get hurt!…and of course the only football team I root for are the Pitt Panthers! (Bob Davis)
11/7/2013 – On Monday, doctors at UCLA told Dorsett, 59, he has chronic traumatic encephalopathy, or CTE, the Hall of Famer said. CTE is a progressive degenerative brain disease found in some athletes with a history of repetitive brain trauma. The only way to definitely diagnose CTE is after death, by analyzing brain tissue and finding microscopic clumps of an abnormal protein called tau, which has been found in the brains of dozens of former NFL players.
Running back Tony Dorsett wasn't just one of the most prolific runners in the history of the Pitt Panthers but ranks among the finest ever in college football history.
A native of Aliquippa, Pa. and star at Hopewell High School, Dorsett matriculated to nearby University of Pittsburgh. In his fabulous four-year career with the Panthers, Dorsett set or tied 18 collegiate rushing records – more than any other player in the history of college football at the time. He established the NCAA's all-time career rushing record with 6,082 yards, a mark that stood for 22 years.
In 1976, Pitt went on to crush Georgia, 27-3, to become the first Eastern team since Syracuse in 1959 to win the national championship. That season Dorsett became Pitt's first Heisman Trophy winner in 1976 when he led the nation in rushing with 1,948 yards.
I assure you all that I am NOT a fan of College Football. And despite the subject line, rest assured that this essay isn't about sports.
Although I was certainly admit to having once been a college football fan, back when I was "young & dumb." That was back before I realized that the NCAA is one of the most corrupt & racist institutions on the country.
Their plantation system for the exploitation of (mostly) young Black men is well documented. The culpability of local, state and federal governments in this plantation/exploitation system of (mostly) young Black men is mostly ignored. And we pretend that there is no accountability for the destruction of so many young lives all in the name of "entertainment."
So I won't elaborate on that topic here. But for the reasons above (along with a few others) I don't really follow college football anymore. I probably stopped at some point in the mid 1980's. But even after I stopped, I kinda sorta pretended that I still cared.
Especially when the first thing out of someone's mouth after learning that I was a graduate of the University of Pittsburgh was:
Q – "Were you there when Pitt won the National Championship?"
Q – "Were you there when Dorsett was there?"
A – And of course I would always say; "Yup, Tony Dorsett was a friend of mine…"
And indeed he was…
I have written several times about my very first weekend at the University of Pittsburgh. It was freshman orientation weekend in the spring of 1973:
I was still a senior in HS, but I had been accepted to PITT.
Same weekend I spent all 4 days listening to Bruce Springsteen & the E Street Band (along with Clarence Clemmons) for 4 consecutive days, performing live in Schenley Park.
Same weekend I also met Kevin Amos.
I also met Mr. Anthony Dorsett, for the first time.
You see, my roommate during Freshman Orientation was a young man from Aliquippa PA named James Bell. Within the first 1/2 hour of meeting James Bell (hereafter known as "JB") he lit some "incense" and we began talking.
"JB" said…
"Hey man, I'm happy to know you but you are my roommate for orientation only, when we come back in the fall I'm already set to room with my boy "HAWK"….he is my best friend from High School."
"HAWK isn't his real name. His name is Tony Dorsett, he is a star football player, the best football player in the state of PA, he was the MVP of the BIG 33 game…"
None of which impressed me at the time. I had never heard of Tony Dorsett, the Big 33 game or anything else involving football in the state of Pennsylvania. Coming from New York I really didn't know much about college football besides what I had seen on TV games. In fact at that point, I didn't really even know that PITT was a big deal in football. All I knew about the Pitt football team was that the previous season their record was 1 – 10. What I soon would learn is that Tony Dorsett was pretty much the "second coming of OJ Simpson"……LOL!!
A few hours later "HAWK" entered the now "incense" filled dorm room. He lit up some "incense" as well.
He wasn't much bigger than me.
He looked like a regular teenager.
Just another kid.
But "JB" told him that I was cool, even though I wasn't from around there.
We lit more "incense" and talked about the things that teenage boys talk about.
Over the course of the next few years or so, I would have many such conversations with "HAWK." We never once talked about football. Even though, next to Michael Jackson, he was soon to become, probably the most famous Black teenager in the United States at that time. He used to call me "Doctor Poly Sci." (because it was my major and I because was always talking politics) LOL
He always had plenty of "incense" too….LOL
He was a "regular brotha."
A FUNKATEER FO SURE.
Many of these conversations revolved around music.
(and other things of course)
Every week I used to sit up in the student section at a packed Pitt Stadium, with 55,000 other people. And in the student section, there was ALWAYS plenty of "incense" being passed around. And it seemed like he ran for 200+ yards in every game.
Didn't matter if it was against the eastern football teams (Penn State, Temple, Army, Navy, Boston College, etc.) Or against the national powers (USC, Oklahoma, Georgia, Notre Dame, etc.)
Didn't' matter….."HAWK" busted ALL of their azzes.
And on Saturday nights, the dorms at the University of Pittsburgh would JAM. Cuz PITT had kicked somebody's azz on the football field that day. We would party hearty. Till the sun came up. Always plenty of "incense." LOL
Most of the players came from down south. Specifically Florida. Specifically Miami (and THAT is a whole nother story, for another time) And those Florida boys were off the chain.
And "HAWK" was right there with em.
And we partied ourselves silly.
Absolutely stoopidd.
It was all FUNK all of the time.
EWF, Kool & the Gang, P-Funk, Gil Scott Heron, Ohio Players, Mandrill, etc, etc, etc
After college most of those Florida cats played in the NFL.
But of course "HAWK" was THE ONE.
That's cuz he was ALWAYS "on tha one."
Just like the Funkateer he was.
Whenever he was interviewed on TV. He ALWAYS wore a suit of course. But ALWAYS had on the x-tra large "bow tie."
All of the Funkateers dressed like that back then, when they had to wear a suit. You see that "bow tie" was like a secret message to the rest of us, that they were "down."
Don't believe me?
Check out the pictures of "Dr. J" from the same period!
(and you WILL see that "bow tie.")
LOL
HE DESTROYED THE NFL.
Just like he had the NCAA.
Sometimes I would see him in Pittsburgh. For various reunions and such. He like most of us had "chilled." (NO more "incense" LOL) We had all become "grown folks."
Last time I spoke with "HAWK" was about 10 years ago. He pretty much looked and sounded the same as he always had. Much like me, he also had a "babyface."
I wasn't really interested in college football anymore. For that matter I wasn't really even interested in the NFL anymore either.
We just talked about "regular stuff."
Last week "HAWK" was in the headlines, once again. But not for anything good. It was about the damage that had been done to his body and to his mind as a result of playing football. Turns out that he is part of a class action suit against the 1 percent corporate bastards who run the NFL.
I say more power to him and all of the others who are a part of the suit.
The pictures of "HAWK" that I saw on the internet made me cry. Instead of a "babyface," he now looked 20 years older than he actually was. He looked like a "shell" of himself. He looked "broken," but not quite sure exactly why he was "broken."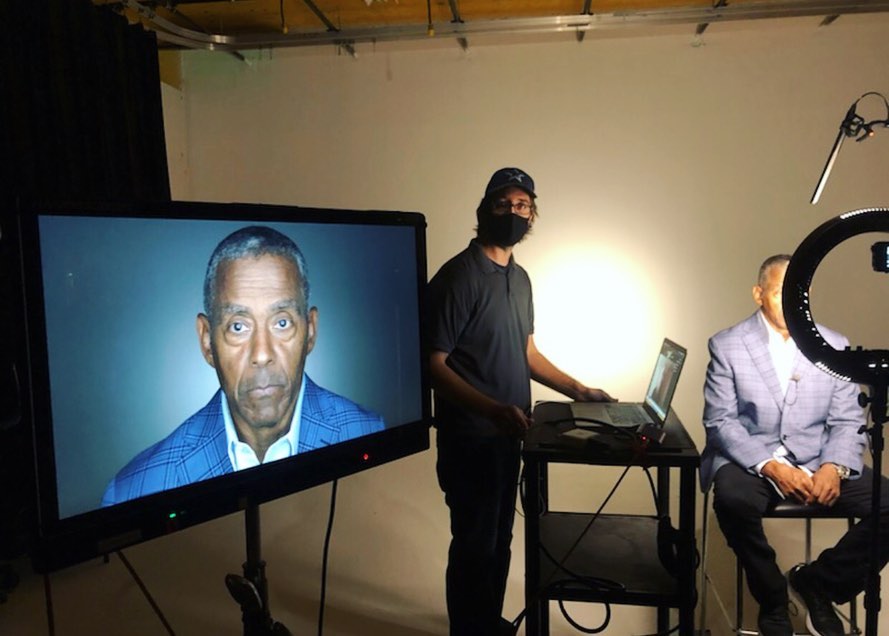 In the articles I read they said he was going to be at the Pitt vs. Notre Dame game. I remember when Pitt beat Notre Dame, behind a record breaking performance of Tony Dorsett running for 303 years in that game.
In my heart I know that is why Pitt beat Notre Dame in 2013. I seriously doubt if they had the better team this past Saturday. But I have no doubt that they had the bigger heart. And that is because "HAWK" was on the sidelines with them and he gave them a piece of his own heart. Just enough heart, to enable them to beat Norte Dame in 2013. And I am quite sure that the stadium was filled with the sounds of the Pitt Fight song: "Fight Pitt Fight (V*I*C*T*O*R*Y)"
But Saturday's victory had nothing to do with that lame azz song.
But it had everything to do with the heart & soul of an old Funkateer. Mah man "HAWK." Who had once been the second most famous Black teenager in the United States? But to me, he was and always will be, just another "regular brotha." Who had some nice "incense." And was always willing to share. For no other reason, than because his boy "JB" had told him back in 1973, inside of a smoke filled dormitory room, that I was cool, even though I was from New York. LOL
All in exchange for nothing more than a good conversation. About whatever happened to be on your mind, at that time. And to me that was what being a "funkateer" was all about. Even more than the music, it was ALWAYS about "the conversation."
In some ways it's all lost. Burned up and gone forever. All disappeared inside of a "purple haze" of smoke. Never to return?
But on the other hand, maybe not?
NP: "Where Are We Going?, Where Are We Headed?"
–Marvin Gaye