Transistor Madness
All I know, is that during the sixties and seventies, Deejays were themselves, a viable source of entertainment and enjoyment as they were the hippest media kats ever…..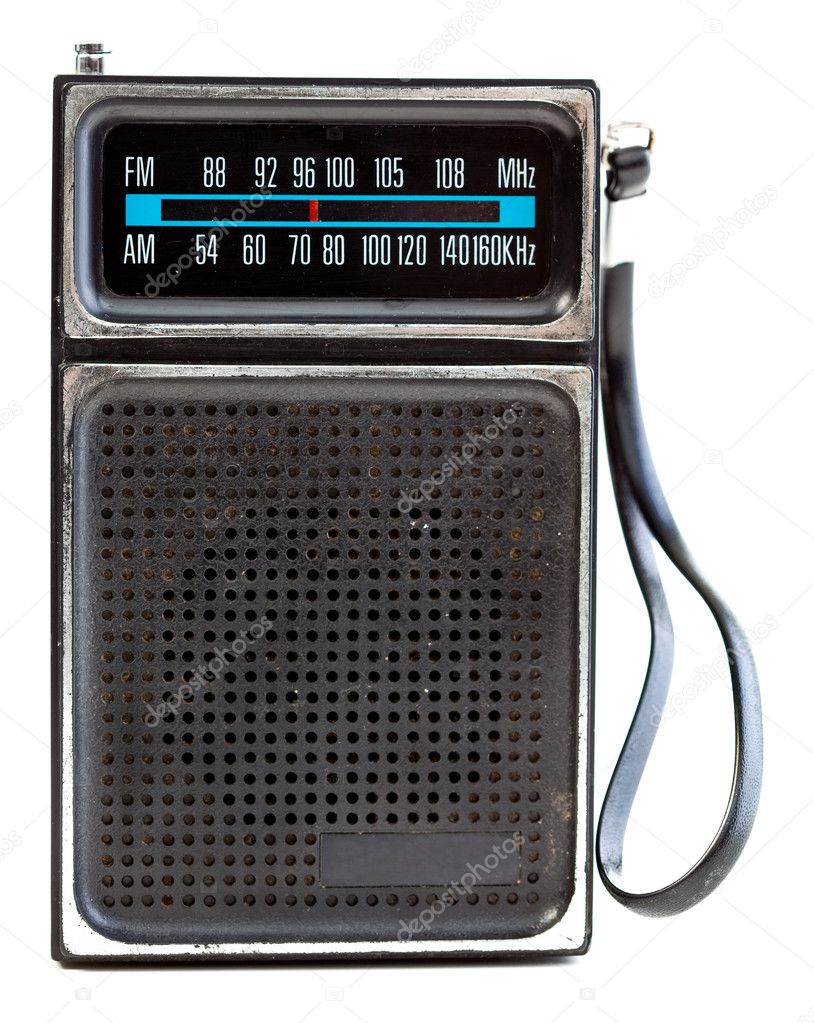 When I was a young buck, I found the perfect escape from the outside world.
A little white monaural earplug and a two dollar-and-ninety-five cent transistor radio. Once on, I could soar high above the clouds. . .
And while it wasn't exactly a full getaway (there was only one ear plug in those days), I stuck it in, tuned up and down the dial and literally got an earful. . .
Those were the analog days in an Era of Terrestrial Radio: Some young folks may find hard to fathom, but these were the days with skillful disc-jockeys, equipped with the gift of gab; kats who had plenty of hutzpah (innovation) and were very much up-on, and hip to the latest happenings during those times. . .
These guys told you what's up, and they were hep-kats who were party-people, aware of all the stars covering our cosmic galaxy. . .
These Deejays knew what musicians did (and did not do), in many cases who influenced what; and often, where the hot spots were at!
Philly WDAS: Jocko Henderson and his kin were here.
There was Georgie Woods, Larry Daley, Butterball, Carl Helm, Harvey Holiday, Jimmy Bishop, and Gospel Louise Williams; to name a few. And let us not forget Sonny Hopson, aka the
Mighty Burner, from the rival WHAT radio.
I flew high above the clouds… Regardless of music category and genre, I went up and down the dial, in search of adventure.
These guys were great entertainers in their own right;
But the music was even better. . .
There was Hy-Lit and the Geater with the Heater Jerry Blavat:
Joe Niagara; and Wolfman Jack.
Most of all, there was—music, music, music!
There were fast songs, slow songs, Southern songs, up North stuff. There was Country Western songs with a twang, and Blues songs.
There was Blues Boogie, which gave us Rock & Roll and R&B: African-Cuban songs, Johnny Nash (Jamaican), Ska music. Do Wop, Be Bop, Jazz, Brazilian; Spanish, Italian…at the turn of a dial!
So much creativity and diversity! So much imagination! So much ear to eye coordination. . .
I remember hearing the Supremes' Where Did Our Love Go, coming through my plug, being keenly aware of the spatial relationship heel of the shoe striking the floor, the hands clapping (as if at a party or revival) and chorus behind Diana, as the other instruments wafted their way in, in perfect harmony; with that soulful Jamerson bass.
I was rocketed off into the stratosphere. . . And no one was the wiser. I had my own little private party; right between my two ears. . .
I was young, but in the know, my older sister useta' go to places like Webb's Record Store on Ridge Avenue, shopping for wax.
Folks bought a lot of 45s then.
She bought that same Supremes' single, with the toe-tapping like a tap dancer, and Diana Ross' buttery voice lulling, lilting us up, singing, Baby, baby, baby, where did our love go—in a sea of rhythmic sounds; back and forth—being spirited away into another time zone, when flappers ruled the dance floor. . .
But this was R&B with that brand new Motown "Sensurround" Sound.
I could hear the rhythmic relationship, between the bass and drums; the clacking of the piano keys and the singer's voices like birds darting in and out of the trees!
I could hear the call and response — so-often heard in Black music with singers and the lead vocalists up front—however, when I talked to my friends; they weren't hearing any of what I was hearing. . .
Young Black kats (especially teenagers) were "45 specialists" then—with many teenagers locked-in with those "suitcase-type" or "close-and-play phono jawns," [record players with the 45 adapters or plastic inserts]; to listen to their idols with. . .
You were considered "fancy " if you had a component console set—that is, a rectangular wooden floor console with an am-fm tuner and record player—aka the "Hi-Fi" (High Fidelity); which meant you (or your folks) were making a little money. . .
Grown-ups then, had the extensive album collection, with us little scroungers being content to go up and down the dial, looking for action and adventure, listening to lyrics like this:
"Dodoweeeooooooo! Dodoweeeooooooo!
Now Miss It you know the rules, my dear!
How many portables must I confiscate from you?"
Oh teacher, don't you see I'm baited, and I'm hooked–
I need this more than all your books."
—Dr. Buzzard's Original Savanah Band's "Transistor Madness"
Kid Creole.
These times were in the days before compact cassettes.
Folks used to record voice and music on reel to reel—for real; reels that resembled that type of reel you'd use for
16 mm film for movies.
Compact cassette tapes and tape recorders came at a time, long before compact and laser discs. . .
And as far as convenient listening to radio broadcasts on a Sony Walkman is concerned, this was proceeded in my early years by the transistor radio—the object of my affection. . .
My enjoyment of music was based purely on the newness of the music or song; that is, a recent observation or a fresh look at something old, based purely on my own reasoning using analytical critical skills; evolved by my growth and development in such an endeavor.
I strove, extremely hard, never to compare one music to the other, but rather judge what I was listening to, based upon its own merits, i.e., what that music was striving to achieve and how well it did what it was striving to do. And every record was a fresh new trip for me!
I might add, I am pretty eclectic; enjoying a large range of music or listening pleasure, based upon discovery, observation, objectivity matched by a healthy curiosity as to what each music can teach me; concerning each people's culture or their skill in storytelling. . .
I've always been curious as to how other people live; their world view, and what stories their musical styles have to offer.
Operas are plays, not too far from TV drama.
In Classical music, many European countries have created operas, in their native tongue—along with performances done in a standard or universal way: As well as pieces, forged in a particular ethnic style—like the famous, "The ThreePenny Opera."
Now here's a German Opera, which tells a tale of low-life in three parts, where Mack the Knife, a bandit, meets and whisked away Polly; the object of his affection—unbeknownst to her father, Peachum, the "King of the beggars." This particular opera was produced in 1928.
Adapted from John Gay's original English version, "The Beggar's Opera," written in 1728.
Upon listening, one could hear the undertones of German marching music, vividly displayed in the work written by Bertolt Brecht; from a translation by Elisabeth Hauptmann, in collaboration with composer Kurt Weill—which I saw as an old film.
Obviously, it tickled the fancy of Louis Armstrong; who (with his All Star band) adapted a song for the opera's main character from the Classical Kurt Weill's composition to Jazz (or Classical "Pops") in 1955.
However, in mainstream America, the most famous version of "Mack the Knife" was recorded by Bobby Darin, in 1959. So much so, the song earned Bobby Best New Artist and Record of the Year at the Grammy's, and best-selling record of 1960 [reminiscent of the struggles of little Richard with Pat Boone].
The reason I mentioned this, is because in one of my many journeys up and down the radio dial, I heard Louie Armstrong doing the song; after being completely inundated by Bobby Darrin's version of it on my "portable".
This made me painfully aware of the politics and who and what was controlling the narration.
The chronology did not dictate the narration—race and favoritism did. But I guess they like what they like, and they see what they want to see; and Billboard gives its awards based on how many (records) units sold. . . Although I did not understand that then.
The only other time, I remember hearing Satchmo's phrasings of Mackie, was in the back of daddy's Ford Country Squire (which I thought had real wood on the sides—like the ones in 1950 and 1952).
That was probably because my father was born in 1922 and loved Louie Armstrong.
They say, To the victor goes the spoils, and that History is often documented from the vantage point of the victor; not the chronological unfolding of events.
But here is where that ideology becomes somewhat problematic. . .
One of the main reasons why America has problems delivering the true evolution of its music, is due to the politics of prejudice and xenophobia overshadowing mainstream society's perspective.
It is hard to compete, when the majority in a multicultural society doesn't have a sense of equity and a desire to get the story straight.
It's been one hundred sixty years since Reconstruction, which signaled the first Civil Rights Movement, and sixty years since the second movement—and we still have efforts denying the chronological accomplishments of Blacks—(not to mention proper treatment).
And it doesn't help, that social media would rather focus on its own Blue-Bloods, rather than the entirety of its constituents; using things like Ivy-league schooling to judge the validity of one's documentations:
"My love must be a kind of blind love I can't see anyone but you. . ."
Anyway, during those times, however; I was completely unaware of tales of two-cities, just the do's and don'ts while navigating the landscape. . .
I guess everybody doesn't know about that.
Anyway, I was just listening.
People have the right to choose their favorites among their own people. . .
But some folks make it hard not to pay attention to; like "The Hardest Working Man in Show Business, Mr. Dynamite," James Brown, "Mr. Excitement," Jackie Wilson, and the incomparable Michael Jackson—three of the most dynamic singers and performers in the history of Soul, R&B and Rock & Roll.
Or the velvety balladeer voice of Johnny Mathis—a spectacular Pop, Jazz crooner, Nat King Cole, Lady Ella Fitzgerald, and the Queen of Soul, Aretha Franklin.
And yet some of their contributions and innovations to American music might be missed, due to their brilliance as an individual, once in lifetime, talent.
All I know, is that during the sixties and seventies, Deejays were themselves, a viable source of entertainment and enjoyment as they were the hippest media kats ever.
Take it from an "original walkman" in tennis (Pro Ked) sneaks. . .