VeeJay Record Label
VeeJay – Rise & fall of the Black owned Chicago hit factory. Blues, R&B, Soul, Doowop, Jazz, Gospel, Comedy, rock n roll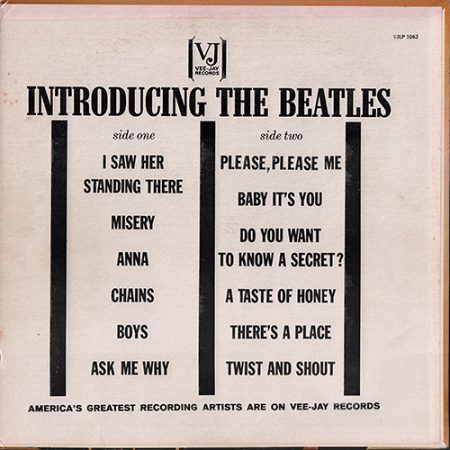 VEEJAY ARTISTS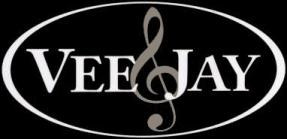 BLUES
Jimmy Reed
Memphis Slim
John Lee Hooker
R&B/SOUL/DOOWOP
Spaniels
Dells
El Dorados
Jerry Butler
Gene Chandler
Dee Clark
Betty Everett
Pips
ROCK N ROLL
Four Seasons
Beatles
Frank Ifield contract."[4]
Little Richard
JAZZ
Eddie Harris
Wynton Kelly
Lee Morgan
Wayne Shorter
GOSPEL
Staple Singers
Billy Preston
The Famous Boyer Brothers
Argo Singers
Swan Silvertones
Caravans
Dorothy Love Coates
Gospel Harmonettes
Maceo Woods
COMEDY
Dick Gregory
Them Poems
Mason Williams
The Idea of VeeJay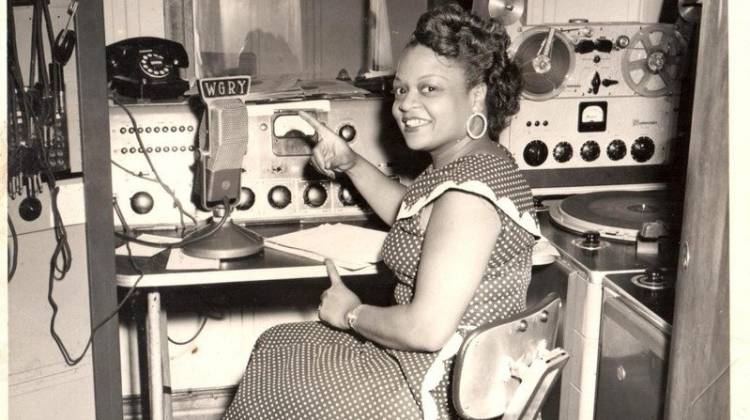 In 1948, a young Vivian Carter won a new deejay contest at WGES Chicago, working alongside Sid McCoy as 'boy and girl" tandem deejay winners. The music Vivian played on WGES radio was not readily available anywhere else—which prompted future possibilities for her career. Vivian continued working at WGES before moving onward to WWCA and WGRY radio in her hometown of Gary, Indiana; where she hosted a very popular show, "Living with Vivian."
During the 1950s, James Brown, Little Richard, Chuck Berry, and Jackie Wilson also appeared on the scene—further diversifying the so-called Race music river with many tributaries.
It was also in the 1950s that we, as a people, became more culturally sophisticated. Little Richard and Chuck Berry forged Rock and Roll, while James Brown was in the "kitchen" cooking his own musical stew.
Vivian owned a record shop [Vivian's Record Shop] which kept Vivian abreast of Chicago's Gospel, Blues, and R&B scene.
She and her partner noticed that the youngsters who frequent their shop were in pursuit of a relatively new sound. So, Vivian Carter and her future husband, James Bracken, borrowed five hundred dollars from Mr. Maurice Tepper, a pawnbroker; to record a group the two discovered in Gary Indiana (the place where Vivian's Record Shop was located.)
After securing the loan, the couple used their first initials to create VeeJay Record Company in 1953. So, when the group, The Spaniels released their first record, Baby It's You, under the VeeJay Records label; the heat was on. Vivian's velvet-voice and charming ways as a deejay proved useful for distribution—as well as attracting talent to the newly formed VeeJay label.
The Rise of VeeJay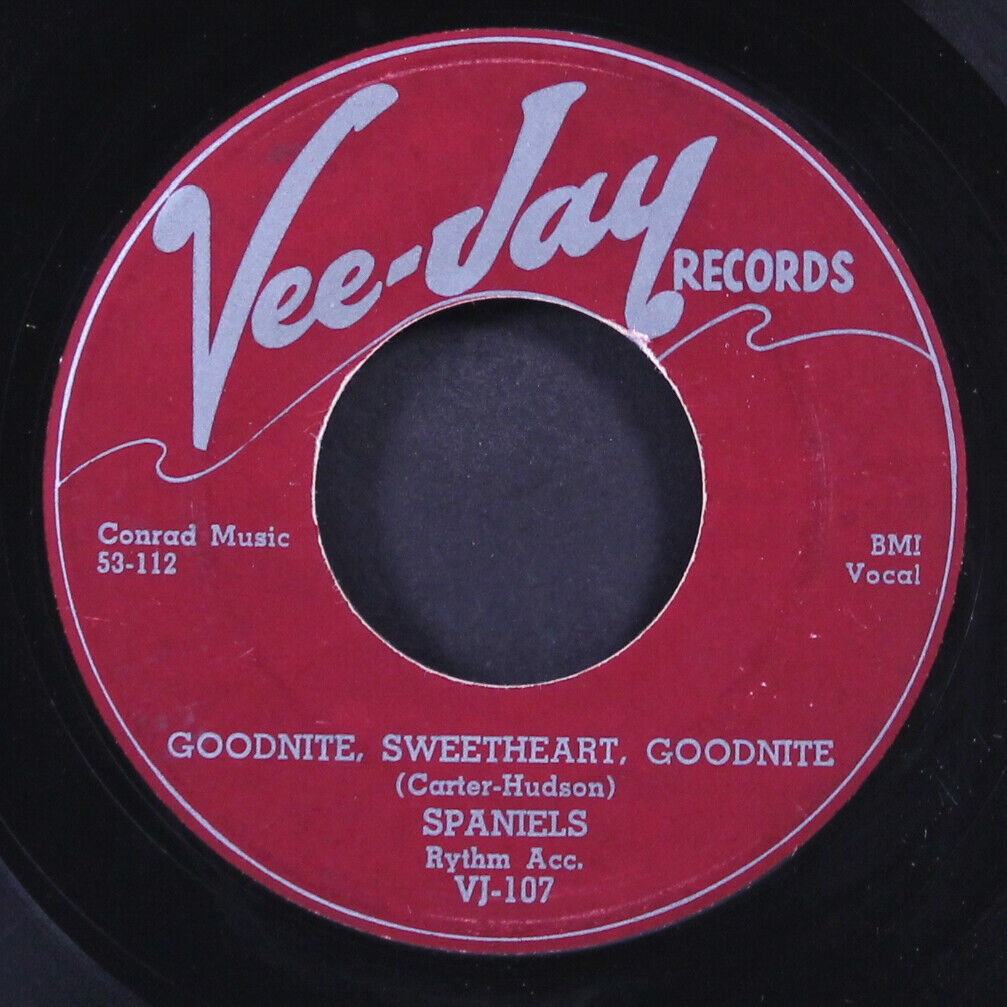 The Spaniels, a Doo-Wop group, was formed by some young cats who graduated from Roosevelt High School in Gary, Indiana during the early Doo Wop/Rock era in 1952.
When the record was released, the single took-off so quickly—that the owners of Veejay Records had to lease the recording to a close friend, Art Sheridan of Chance Records; to secure national distribution. Baby It's You, climbed quickly to the Top Ten on the R&B charts.
In no-time, the family-owned record company became the most successful Black-owned business in North America—charting hits faster than some of the major mainstream record labels could.
Vivian used her show to try out music to her audience and get helpful feedback. "I was lucky to be able to tell what the people liked because of my program," she said in a later Ebony magazine interview.
This came at a time where there were no real major record labels for Black music. Due to the lack of Black ownership, this subjected Black artists to the whims and fancies of the labels they were signed to—oft-times with far less preferential treatment than their White counterparts. . .
VeeJay was first amongst Chicago's leading labels—Motown didn't come along until the 60s—making VeeJay Records the largest Black record company in America.
It was VeeJay that was the first company in America to record the Beatles—recordings of which in one month alone sold 2.6 million singles in 1964. The Spaniels produced three other tunes, Sloppy Drunk, Since I Fell for You and Bounce, in May 1953—during the start of this young label.
Jimmy Reed, a Mississippian, who once worked in the steel mills before heading to Chicago to pursue a Blues career, joining VeeJay Records, and starting his first recording sessions.
Jimmy's first single, High and Lonesome with an instrumental b-side, Roll and Rhumba–listed as VeeJay #100 in the Veejay catalog; with the Spaniel's Baby It's You and Bounce weighing in as VeeJay #101. . .
The Spaniels and Bluesman Jimmy Reed became VeeJay's top recording acts of the 1950s. And following the release of the Spaniel's, "Goodnite Sweetheart, Goodnite" in 1953, made VeeJay's position in the industry secure. As a matter of fact, the combination of owning a record shop and working in radio, assisted Vivian in learning the relationship between music and marketing. And this may be the reason, despite her success in Indiana, why VeeJay was started as a Chicago business.
Initially, Vivian and James planned to use VeeJay label to produce a few Gospel acts to supply the needs of the Black community; that is, until the success of the Spaniels. Vivian's brother, Calvin Carter, the deejay for Vivian's Record store initially; became VeeJay's primary A&R man. Calvin's primary job was to get the hits—a task in which he excelled in for twelve years straight.
Calvin's hit-makers spanned several categories: In Gospel, Calvin Carter had the Staple Singers, the Five Blind Boys of Alabama, the Swan Silvertones, Maceo Woods, and the Raspberry Singers. In the Blues, he had John Lee Hooker, Jimmy Reed, and Memphis Slim. In the Rhythm & Blues/Doo Wop category, Calvin had the Spaniels, the Dells, Jerry Butler, the El Dorados, Betty Everett, and Priscilla Bowman. And in Jazz, he had Eddie Harris and the MJT plus Three.
Jerry Butler spoke highly of Calvin Carter—suggesting Calvin's talents were comparable to the hit making skills of the legendary Phil Spector.
Vivian's brother was also a talented singer—so Vivian and James placed Calvin in charge of the recording sessions—although Calvin followed a "stay in your lane" philosophy, when it came between himself and the studio musicians. Calvin held the auditions, sharpened the refrains, and conducted the recordings.
All recordings for VeeJay were done at Universal Recording Studio in Chicago; under Calvin's direction (which includes obtaining the studio) which were rumored to be fantastic, fabulous, and fun. Artists under VeeJay Records were signed to contracts immediately—in a very professional manner—a very good touch for a new Black business. Calvin Carter like his sister, had a natural skill for promotion, in which he kept an unwavering focus on the task at hand—especially his role as an A&R person.
Between 1954—1955 VeeJay assembled a house band and obtained an office on Records Row; 2129 South Michigan Avenue—ironically Chess Records would move across the street two years later.
VeeJay house band consisted of William Lefty Bates on guitar, the seasoned Quinn B. Wilson on bass; Vernel Fournier, Paul Gusman and Alrook "Al" Duncan alternating on drums for the band's rhythm section.
Norman Simmons and Horace Palm alternated on piano. Initially James "Red" Holloway was the saxophonist; later to share responsibilities with Lucius Washington, Cliff Davis, and "Mac" McKinley Easton on baritone sax. The band was gathered together in 1954 and was firmly established by the end of the year.
The band was under the direction of Al Smith, who also prepared VeeJay's various acts for recording sessions. We also learned that Art Sheridan owned a nightclub where the VeeJay house band performed regularly, giving local audiences a familiarity with the VeeJay sound.
Since the earliest times, everything VeeJay recorded was done in Universal Recording Studios in Chicago; an arrangement established by Calvin Carter. Over time, Art Sheridan became a clandestine partner in VeeJay records. Ewart Abner, Jr. becomes a part of VeeJay Records, as a part of his relationship with Art, making up for Vivian Carter Bracken and James Bracken's inexperience. Ewart was amply qualified. Ewart, a graduate of Englewood High and Howard University, received an accounting degree from DePaul University, Chicago; then he helped Art Sheridan inaugurate the Chance label in 1950.
Abner was also hands on in sessions with the Flamingos and Moonglows—only later in his career to be employed as manager and eventual president at Motown during the golden years (1967-1975); showing what kind of skills Ewart brought to the VeeJay table. Abner brought his administrative skills from Chance Records and Sheridan's distribution firm when he came to VeeJay Records; and while Vivian and James overlooked the operation, Ewart Abner Jr. managed the company to greatness.
And just like Chance Records, VeeJay specialized in Blues, Jazz, Doo Wop and Gospel bringing Black excellence to wherever our talent would take them. Ewart Abner Jr. was an erudite, renaissance-type of guy who aspired towards greatness. Ewart had the proclivity to impress just about everybody he met; lawyers, businessmen—you name it.
Ewart Abner also organized the America Record Manufacturers and Distributors in 1958. This allowed VeeJay to establish partnership with Chicago's United Record Distributors, the first preeminent Black-owned distribution company in the United States.
Seems like the only downside with Ewart was his proclivity towards gambling—other than that Ewart Abner Jr. was an inseparable part of VeeJay's great success. Abner II began the face of VeeJay Records, as the company's neighbor, Johnson Publishing Company, decided to make VeeJay the focus of their magazine, Ebony. Ebony described VeeJay Record Company as "fast becoming The Biggest Little Giant in the industry. Ebony quoted Abner as saying, "If we want to stay in business, we got to stop thinking of ourselves as just a Negro company. . ."
VeeJay Records was located 1449 S. Michigan Avenue, Chicago Illinois (near Chess Records); the same building Brunswick Records would occupy from 1966 to 1976; with its neighbor, Johnson Publishing Company, appearing in 1961. VeeJay had an army of Black and White promoters to promote the company's music, bolstering the same type of mixture in artists.
Ewart was all about expanding Black music parameters. Ewart Abner Jr. had the knack for hiring high caliber acts from various aspects of Black music (Blues and Jazz, Gospel, Doo Wop, Rhythm & Blues and Soul). In 1955 VeeJay unleashed their next installment of Doo-Wop with a group called, The El Dorados—who gave them their first national pop smash.
In short, VeeJay found their Batman and Robin in the tandem of Ewart Abner Jr and Calvin Carter; and Gotham City was their growing population of listeners who both were Black folks and "closet" enthusiasts. A true A&R man, Calvin had very good promotional schemes at which he relentlessly pursued until he created hits. Ewart expanded their professional ties and developed and improved Veejay's product, equaling some of the industry's bigger mainstream labels. Veejay records was really taking flight and though they didn't originally set out to do it; they eventually established cross-over appeal in the early 50s and 60s.
However, I must mention this one difference: Today, if Whites enjoy a Black artist, they simply buy the album, CD or what have you, with a picture of the artist on the recording.
While I was doing my research, I'm staring at an original Jerry Butler album called, "Aware of Love," which was released in 1961. This album did not have Jerry's picture on the cover; but a White couple staring into each other's eyes. Those were the sign of the times.
Art imitates life and life imitates art—and as they say, "If a picture is worth a thousand words," this album cover tells a lot about where American society was socially; it also illustrates how much of a phenomenon it was for VeeJay to bolster such mass appeal in those days and times.
One only needs to look at the artists and repertoire of VeeJay to know that the label was very ethnic; basically, catering to Black music—but looking at this album cover, demonstrates the lengths that Abner would go to make VeeJay's product palatable to America's social needs of the 50s and 60s. Quite a genius in his own right.
In 1962, "Duke of Earl" by Gene Chandler was on top of the Billboard chart—becoming the label's million-dollar product, maintaining that status for three weeks. And in the summer, VeeJay's White Doo Wop group, the Four Seasons took that No. 1 spot with their single, "Sherry," following up with "Big Girls Don't Cry; becoming the rage. The VeeJay label was flying high.
Now here is where the difference is between those who are new money and those who are used to having money. Those who are used to having money, know how to "watch shop," that is, "keep an eye on where the money goes and how to handle the purse strings." Those who come from nothing and receive a windfall leave far-too-much to fate and don't know how to secure their ends. . .
Everything seemed to be falling into Vivian and James Bracken laps and with such capable hands running things, the couple seemed to fall back and enjoy their winnings, rather than keep close eye on things or did not seem to know capable entities that would do that for them as people who have old money seem to do. VeeJay had a staff of 22 employees; yet grossed three million a year annually. VeeJay at the time ranked among the 500 independent companies and vying against the companies that once ruled the playing field.
With the success of the Four Seasons (discovered by VeeJay's Randy Wood), the act became the biggest White act in America under a Black record label, which attracted the attention of a London firm with such stupendous success.
In 1962, while the Four Seasons were enjoying their success, a Sinatra-like singer in London, England was having his own No. 1 smash hit at home. Hearing about Ewart Abner's success in the States, EMI—after being turned down by their US offshoot Capitol, turned to VeeJay to handle his popularity in the United States. He did well after the licensing agreement coming in at No. 5 on the charts; cementing a relationship with EMI.
Since at the time, England was still considering Rock & Roll a "Black thing," when the Beatles were signed to Capitol overseas; EMI passed the group over to VeeJay first, to see what success could be had.
The Demise of VeeJay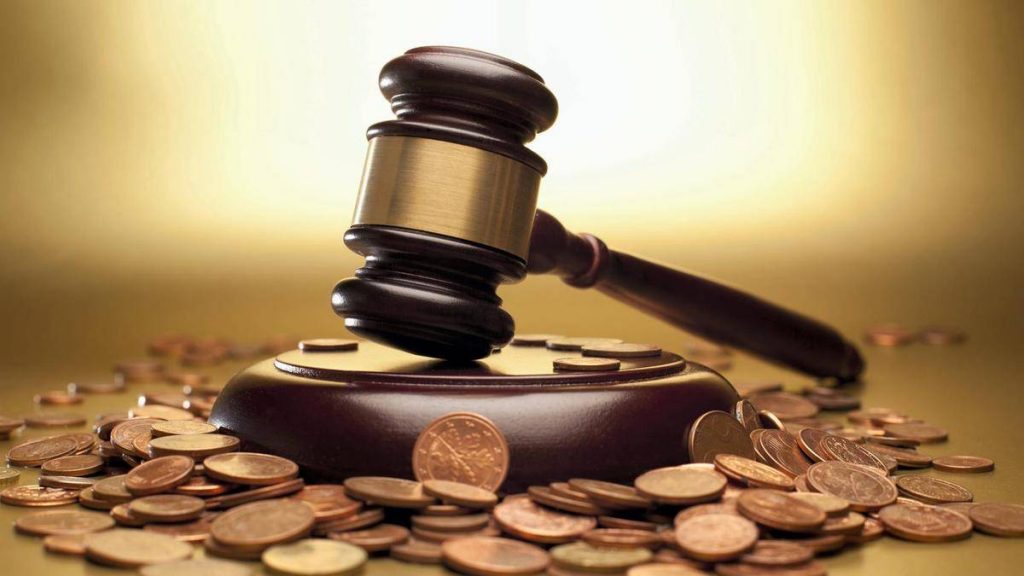 The Beatle's signing seemed fortuitous for VeeJay, but it wasn't immediate—however, it laid bare some corks in the VeeJay Hit machine. When the company initially marketed the Beatles, its' success was rather lukewarm; however, with the summer of 63, Beatlemania exploded in Britain, along with the media blitz and demands aimed right at VeeJay Records to supply the needs.
This exposed some discrepancies in how Abner was managing VeeJay's money, leaving the company no choice but to fire Ewart Abner as president.
Though it was true the Brackens were living lavish, this could not account for the missing funds from the company kitty—somewhere in the neighborhood of $200,000—which aimed directly to Abner's gambling and high-roller lifestyle. Adding insult to injury, there were back taxes owed to the government, overdue bills to a single pressing plant ($250,000) and royalty money owed to the Four Seasons—forcing a lawsuit.
The shocking restructuring placed Randy Wood in as president with a management team largely based on the West Coast and 49% of the business. Stockholder Calvin Carter (representing the Bracken's interest) remained in Chicago and clashed with the new firm, wanting to keep VeeJay in Chicago. And if this wasn't enough civil war, there was also legal battles brewing.
Despite all the drama, Calvin managed to get VeeJay's version of Introducing the Beatles out first before Capitol could produce its' compilation; which helped with the company's financial woes; but Capitol countered with a lawsuit claiming; "failure to pay royalties had rendered all of VeeJay's previous rights to the Beatles' catalog null and void."
There were back and forth skirmishes between VeeJay and Capitol—and a few minor victories (such as momentarily staving off debts)—but in the end VeeJay could not maintain a long battle and its' legal woes; so, Capitol regained the Beatles.
It didn't help that after the Beatles album was launched; VeeJay relocated from Chicago to Santa Monica. Randy Wood may have been formidable, but this move didn't pan out that well. The Four Seasons move to the Mercury label and VeeJay's R&B acts being attracted to Ewart Abner's new Constellation label were daggers to the ongoing feud between Calvin and the Bracken's faction versus VeeJay's Randy Wood element.
There were several attempts to right the sinking ship, including re-issuing and other "Beatle-parlor tricks"—but in the end, even though Jimmy Bracken tried to put VeeJay and Ewart Abner back together again; the damage was already done.
Down to a few acts, VeeJay officially closed its' doors May of 1966, and the rest was liquidated by the end of the summer. It's one thing when you are born around money and being talented and resourceful—and quite another thing when you must figure it all out. The IRS even took Vivian's record shop from her; putting her back where she started back on the radio scoping talent.
"Randy Wood and another exec, Betty Chiappetta, scooped up VeeJay's remnants after bankruptcy which allowed the catalog to be recirculated on a new imprint VeeJay International, which made room for brand recreations and reissues."
But it was VeeJay during 1953 to 1966 that gave us early recordings of the Spaniels, Little Richard, Jimmy Reed, John Lee Hooker, Memphis Slim, Jerry Butler, Betty Everett, Gladys Knight & The Pips, The Staple Singers, the El Dorados, The Dells, the Orioles, Joe Simon, Eddie Harris, Gene Chandlers, and others before the blockbuster success of Motown.
The Legacy of VeeJay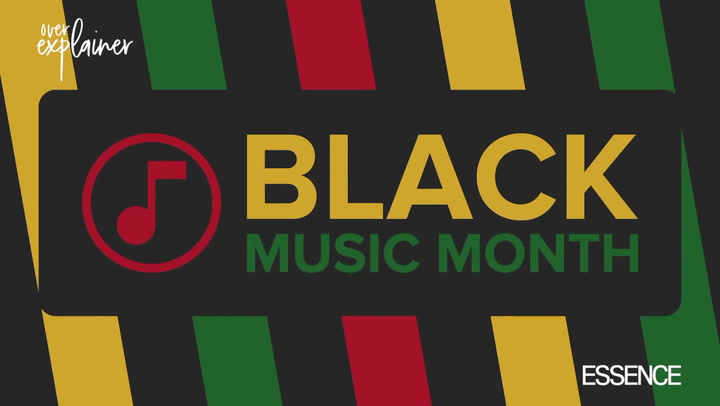 It is ironic that Chess Records moved so close to VeeJay Records (right on the same street) this allows me to make a comparison between the two companies, both in the business of merchandising Black music, but under very different auspices.
Chess Records was established and run by two Jewish immigrant brothers from an area which was then Poland: Leonard and Phil Chess; while Vivian (Carter) Bracken and James Bracken were from the people who produced this music during a time of a segregated American society.
While the interest of mainstream America in "Race Music" was warming up to the prospect of Black music being performed by Black people; VeeJay was covering vast aspects of Black music and selling it to the Black public "as-is."
The Chess brothers obliviously enjoyed the music—but soon this enthusiasm became aimed at packaging the music to be palatable to mainstream audiences. Obviously, there was more money in this.
Because of VeeJay, many aspects of Black musicians were able to hone their skills, in a "user-friendly" environment. I would dare say, if not for the existence of Black-owned record companies like VeeJay Records, Black Swan, and others the creative freedom, camaraderie and understanding of the music just wouldn't be there for the artist.
If not for VeeJay, I doubt if many of the Black artists we now know today would have even been discovered, or because of the cultural differences in American society; whether their musical products would have even been the same.
Jerry Butler & The Impressions, Little Richard, John Lee Hooker, Jimmy Reed, The Spaniels, The Staple Singers, and the El Dorados—among others—are one-of-a-kind trendsetters in their own right; in styles that were born from their ethnicity. Give these artists a producer and musical director who is culturally unfamiliar or insensitive with the evolution of Black music, and their unique contributions would be lost forever. VeeJay Records afforded these artists that freedom.
I greatly admired the ingenuity, resourcefulness, and "hands-on-process" of Vivian and Calvin Carter and the other elite members of the VeeJay staff. This show of determination made it personally painful to see that Veejay's demise stemmed from the lack of needed business acumen in their background, thereby relying on others to "steer the ship". Nonetheless, the accomplishments of Veejay Records left an indelible mark on American history which will live in its annals forever.