80's Music – My Journey to 2022 (Gainseville to LA, Multiculturalism to Pandemic)
I was called to Gainesville to solve racism through radio – or so I believed at the time.  Why else would a jazz & soul fanatic from East St. Louis be asked to run a radio station in NE Georgia?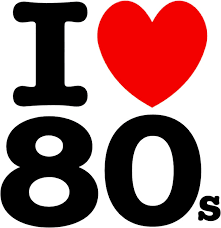 By J. Scott Fugate
One noticeable change in Portland is that the constant flow of 80s music has apparently stopped. 😄
For those following my adventures & rebirth this summer, I think I must be entering Phase Two.
For those that haven't followed the saga – I came to LA on June 9th to house sit a couple of weeks. It got extended due to the kindness of old friends. It's still ongoing.
80s music greeted me at the airport, in the shuttles, in my rental car, and then every single place I've been – gas stations, coffee shops, restaurants, clubs, stores, museums, cars driving past, and everywhere I happened to walk by – 80s music everywhere.
When I was out with friends it was a blend of 70s & 80s. (Because 70s dance music is at the core of my personal identity – that's another story 😎)
Those that thought it was just a weird coincidence experienced it with me any time we went out. It was a bit weird.
The 80s music has been constant, and even began to get annoying.
I made a comment upon arrival that I was returning to the 80s (because I lived, toured and worked in LA & throughout California during parts of the in 80s). This was my headquarters for the theatre company I toured the world with.
The planet was my backyard. I wasn't tied to any specific place. There were no limits to the possibilities ahead. I was going to do it all, and believed I could!
The arts (particularly theatre) were my vehicle for evangelism, culture change, a medium through which God would heal the world – and I was His vessel to end wars, stop gang violence & crime, end homelessness, and all other problems plaguing the planet.
I said I was headstrong. 😂.
But I believed I was called to do it. I believed that's what the arts are all about. I was certain that all people could be healed & renewed if they just watched, listened, participated, and believed.
I saw it happen a lot! However, I didn't play as important a role as I thought at the time. I was simply a vessel.
The world got hard after the 80s. Reality set in. I wasn't particularly important. I wasn't that gifted. Stardom didn't come like I was sure it would. Two women I loved deeply dumped me unceremoniously in the 90s. I worked my butt off doing theatre & teaching for little to no pay.
I wasn't the world changer I thought I would continue to be.
The 2000s brought with it a new world, a slow moving dystopia following 9/11 building to the morass we are in today.
I was called to Gainesville to solve racism through radio – or so I believed at the time. Why else would a jazz & soul fanatic from East St. Louis be asked to run a radio station in NE Georgia?
I worked at it nonstop for 8 years. 80 people were part of the multicultural radio family I tried to build over the years. They came and went. I was constantly questioned & reprimanded for allowing black students on the radio.
The town (and the gaslighting from a sociopath that worked in the department) broke me down. We were let go in 2009 and we limped away, battered and defeated.
I did marry a marvelous woman however in 2005. The only compromise was that I had to stay in Gainesville and live in her house. I was okay with that because I thought I had a secure job there, and I loved her.
I did a few things after the radio station – such as produce jazz videos and podcasts & promote jazz artists – but I couldn't find a way to get paid. 
I taught theatre to homeschooled kids for 4 years. They were fantastic and we did great work together. They are currently my primary friend base.
But I have never been content in that town at all. The racism hurt my soul. My world grew incredibly small. I was not well liked in Gainesville, and attempts to fit in, or offer my artistic services, failed.
I lost my vision & sense of hope. So did my wife. I stopped believing I would ever do much of anything again.
However, i was somewhat content to live the rest of my life watching TV with my wife and playing with my puppy girl. I didn't think I had very long left to live due to increasing health issues. I figured I would die before Vanessa.
My wife's cancer that she beat in 2014 came back with a vengeance in 2018. As she faded throughout 2019 she lost her will to live with the rise of Trumpism. She constantly said she didn't want to continue living in a world where people could believe & trust such a dishonest, corrupt bully.
With her death and the following pandemic I had a hard time finding reasons myself to stay alive – except my dog. I needed to live for my dog.
I did nothing but watch elevated horror films for two years while the world shriveled outside under alternative realities & rising racist nationalism.
I hid and hoped to die.
With my dogs death in January, I had to fight off suicidal ideation for months.
Then I came to LA in June … 80s music was playing in the place where I used to have hope.
I never cared for pop music in the 80s, but it was a constant soundtrack everywhere I traveled. I never realized it was background music for the best times in my life.
So, here it was again. Reminding me of when I used to hope, believe and push forward against all odds. Reminding me that the world was my work station. Reminding me that I used to believe the arts were a dynamic force for personal, social, spiritual & political change!
I started to feel alive again. I was actually having a great time. I was staying & socializing with people that I loved. I was meeting new people and finding things to inspire me each day.
Now I'm moving on from LA up the coast. The soundtrack has changed. I'm listening to some hip deep house right now in a Portland coffee shop.
I'm thinking it's Phase Two – but I don't know what that means yet.
Thanks for listening, reading and responding.