WHAT BLACK SOCIAL JUSTICE IN THE MUSIC INDUSTRY MUST LOOK LIKE AFTER 2020 (Part 1)
a general overview of the issue of exploitation of Black music and Black artists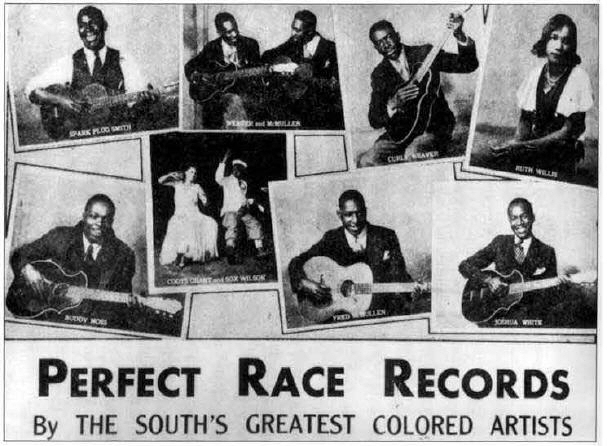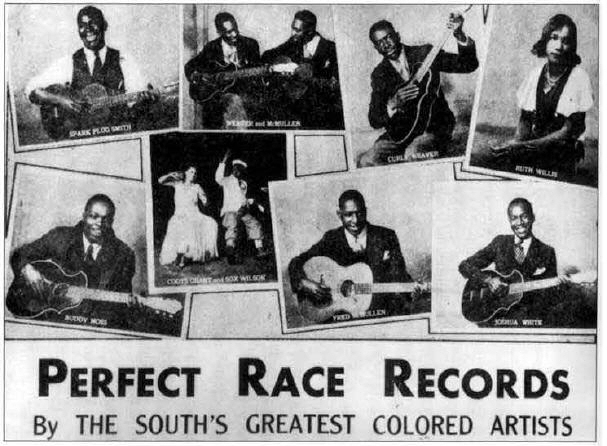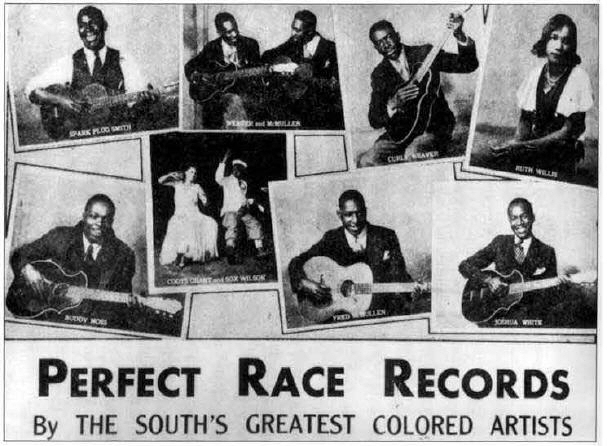 PART 1
"It is entirely up to the American people and our representatives whether or not they are going to face, deal with and embrace this stranger whom they've maligned so long. What White people have to do is to try to find out in their own hearts why it was necessary to have a 'nigger' in the first place. 'Cause I'm not a 'nigger.' I am a man. But if I'm not the 'nigger' here, and yet you, the White people, have invented him, means you need him. And the question you've gotta ask yourself—the White population of this country has got to ask itself—you've got to find out why. And the future of the country depends on that."
James Baldwin TV Interview with Kenneth Clark ("Civilisation: A Personal View"), 1963
In a career retrospective CBS News conducted with preeminent American griot and social critic James Arthur Baldwin in his sunset year of 1987 (following yet another summer of civil unrest), Baba Jimmy—in typical Baba Jimmy fashion—delivered perhaps his final withering indictment of America's racial affairs in the long-ebbed wake of the Civil Rights Movement. "I was born 63 years ago. I'm not going to live another 63 years. You always told me 'It takes time.' It has taken my time, my father's time, my mother's time. My uncle's time. My brother's and my sister's time. My nieces' and my nephews' time. How much time do you want for your 'progress?'"
Fast forward 33 years from Baldwin's transcendence and the political, socioeconomic status of African-Americans en masse remains calcified. Recent (yet excruciatingly familiar) eruptions in the wake of the murders of George Floyd, Breonna Taylor, Ahmaud Arbery and countless others—magnified by embedded inequities unearthed by the COVID-19 pandemic—have illuminated still-unresolved fractures between America's entrenched elites and its primarily Black and Brown underclass. And while there's growing resolve (spurred by Black Lives Matter) towards a reckoning with these injustices—reaching across cultures and generations from the grassroots to legislatures to media platforms to corporate boardrooms—the matter of remedy from the seats of power has been largely a repeat of reflexive exercises in predictable public relations house-cleaning, window dressing and modest payoffs without the inherent, foundational restructuring efforts necessary to engineer structural change.
With specific regard to the music industry—arguably the last of the major media outlets to even attempt to address racial injustice as an industry (preceded by television, film, broadcast and even sports)—all perfunctory observations have provided no groundbreaking revelations nor epiphanies. Most companies have thus far gone through the motions of outreach to internal executives and some external groups to "research" ways of "addressing racial injustice" within their offices, creating campaigns and public sloganeering, pledges for social initiatives, studies on some structural adjustments, and making some basic financial considerations.
For example, a new multi-label organization was founded this spring—the Black Music Action Coalition—to "address long standing racial inequities in the business, the financial impact of those inequities for both Black artists and executives, and ways we can work to urgently solve these problems. Additionally, BMAC will support groups and programs committed to progressing the equality of Black lives across the country."
BMAC's advisory board includes Clarence Avant, Irving Azoff, Quincy Jones and Ron Sweeney. Corporate supporters include Universal Music Group, Warner Music Group, Sony Music, Apple, BMG, YouTube and others. The organization has pledged to meet with CEOs of all the major industry companies, artists, artists reps, executives and groups to forge an action plan to address racial injustice in the music business. The BMAC mission statement closes by stating, "The industry that has profited the most off of Black culture must lead by example."
What the BMAC doesn't make clear—indeed, what no one in the music industry (nor any corporate media/entertainment platform for that matter) has made clear—is the nature and the extent of these racial injustices in the business and the volume of redress necessary to bring even a semblance of equity. The fact remains, no matter how many Black people participate, are represented and even co-conspire and profit, any consequential strike against systematic racism in the music industry fundamentally shocks its entire nervous system. Racial segregation and inequity, symbiotic with American society at large, have been encoded into the primordial DNA of the business and has informed all of its subsequent adapted structures to date.
In short, everything about the way Black music, artists, executives, businesses and audiences are perceived, conceived, branded, marketed, sold, budgeted, produced, promoted, labeled, positioned, compensated, documented, archived, considered, described, discussed, debated, presented, broadcast, funded, taught, litigated, categorized, merchandised, subsidized, patronized, canonized, demonized, ostracized, marginalized or other-wised, are informed by America's reductive indoctrinations—by both White and Black citizens—on race. It is an industry that didn't merely "profit the most off of Black culture"—it was built almost entirely on the backs of (and dependent on the perennial submission of) Black culture. And to unravel racial injustice in the music business requires dissection from its origins near the beginning of the 20th Century.
"For much of the last century the burden of being Black in America was the burden of a systemic denial of human and constitutional rights and equal economic opportunity. It was also a century in which much of what America sold to the world as uniquely American in character in terms of music, dance, fashion, humor, spirituality, grassroots politics, slang, literature and sports, was uniquely African-American in origin, conception and inspiration…Counter to Thomas Jefferson's widely known notions of black cognitive inferiority, the grandsons and daughters of antebellum America's slave commodities have become the masters of the nation's creative profile."
Excerpt from "Nigs R Us: Or How Blackfolks Became Fetish Objects" by Greg Tate, 2004
The universal constant in understanding Black people's dichotomous role in the ascension of the music industry—essential in creative content and sweat equity (culture and work), disposable in ownership, compensation and agency (actual Black lives)—is the White contrivance of Black sub-humanity and its insolubility to America's body politic. From the onerous institution of slavery, to the rise of minstrelsy during the Civil War, to the ostracization and continued subjugation of Black citizenry once legal slavery was abandoned, this fabrication continued unchallenged and permeated every aspect of American culture into the early 1900's, when phonographs and recorded discs were first commercially available (from 4 million in 1900 to almost 30 million by 1910 with annual sales in excess of $150-million).
The prevailing attitude of Black music at the turn of the century, governed with White supremacism as America's cultural default setting, was unbridled animus and bile. The bar was set by standard bearers like Souza, Gilbert and Sullivan, Berlin, Porter, The Gershwins, Cohan, Rodgers and Hart, Dixieland, ragtime and barbershop quartets, monopolizing Broadway stages, Hollywood studios and American homes. In contrast, Black forms were demonized and eviscerated. An editorial in Talking Machine Journal best summed this antipathy: "…hundreds of 'race' singers have flooded the market with what is generally regarded as the worst contribution to the cause of good music ever inflicted on the public." Virtually every strategy employed by a record company in the near 100 years that have followed has been synchronous to White tolerance for Black people.
However, this enmity towards things Black did nothing to hinder demand—the fact was, Black creativity for White entertainment is as much a staple in the America's life fabric as cornmeal. The blanket term "race music" was contrived to sell Black performers, irrespective of whether the genre was blues, jazz, gospel or opera. While the exact figures for "race records" are not available, they helped propel overall record sales to 100 million per year before the stock market crash of 1929. Whether these sales can be attributed to White condescension, curiosity, exoticism or genuine affinity for the music cannot be borne out. What can be said is, the cost of phonographs from the 1870's to the 1920's (around $40 per set) had been generally beyond the price points of the average annual income for Black families (around $400 a year), so it's a safe guess the majority of early consumers of so-called "race records" were White.
Thus, Black music seeped into the nation's consciousness around the margins, through "sanctioned" movements like The Harlem Renaissance, through underground speakeasys and rural juke joints, through the newly-liberated White flappers of the 1920's (who copied jazz and jazz age style) or through White performers like Glenn Miller, Paul Whiteman, Guy Lombardo, Kay Kyser, Bix Beiderbecke and Tommy Dorsey. Labels such as Black Swan, Pathé, Okeh, Paramount, Vocalion, Gennett, Victor, Emerson and Columbia (often selling product with updated minstrel imagery) were launchpads for foundational artists like Bessie Smith, Louis Armstrong, Fletcher Henderson, Mamie Smith, King Oliver, Ethel Waters, Cab Calloway, Duke Ellington, "Blind" Lemon Jefferson and Alberta Hunter.
What is essential to the formation of business strategies for the music industry—with only slight modifications in the years to follow—is only a dearth of Black acts got paid for their recorded work, or received any credit for their compositions and thus royalties on sales and licensing. Black performers were recorded as "work-for-hire" contractors and given a flat pittance (many times, a few dollars, a beer or bottle of wine and maybe a box lunch). Usually, the label heads took writers and publishers credit, creating an endless stream of revenue artists had no idea existed. And at the time, the American Society of Composers Authors and Publishers (ASCAP), the premiere performance rights clearing house, had a monopoly on publishing and excluded Black members—even Duke Ellington, one of the most celebrated musicians of any race, had to legally fight ASCAP for his membership. The pay for performances by Black artists was equally dismal, except for the most popular acts, and even they couldn't command the fees of their White contemporaries. (In fairness, this formula was duplicated with rural Whites who performed "hillbilly"/country or folk music).
The industry surged forward in exponential proportions as the US entered the Second World War, bringing tectonic shifts of demographics (The Great Migration, where over a million Black Americans left the South to escape Jim Crow and pursue greater economic opportunities), advances in technologies (magnetic tape, stereo and multi-track recording, transistors, audio frequency enhancement, 45 and 33 1/3 formats, radio and television broadcasting), and changes in American wealth patterns.
At critical junctures after the Vietnam War, the fortunes of the industry ebbed and flowed with the economy and lurched with new advances in tech, but largely maintained its core business practices and values. Even after the paradigm shift of digital distribution in the early 2000's disrupted its very constitution, the indoctrination of Black second-class citizenry (save for the highest earners) still remains the baseline for the music business.
In Part Two of this three-part series, we will go through a point-by-point dissection of the challenges Black music and Black artists historically had to navigate through the music industry.